NIMASA To Collect Marine Protection Levies From Oil Coy
The Nigerian Maritime
Administration and Safety Agency (NIMASA) has started collecting several levies to manage marine waste pollution since last month.
The Agency acted on Regulations 52 and 53 of Sea Protection Levy and Offshore Waste Reception Facilities of the International Maritime Organisation (IMO) law.
Disclosing this, the Director-General of NIMASA, Mr. Patrick Akpolobokemi, said the agency is to implement the fees in accordance with Nigerian ratification of various conventions that protect the sea.
In a paper presented by the Head, Marine Environment Management Department of NIMASA, Mrs. J.A. Gunwa, a cursory of IMO conventions as regards compensations and protection of the marine environment were listed.
The Convention on the Prevention of Marine Pollution and other matter, 1972 (London convention), the International Convention on Oil Pollution Preparedness, Response and Co-operation (OPRC'90).
Others are the International Convention on Liability and Compensation for damage, Hazardous and Noxious Substances by Sea (OPRC-HNS Protocols), the international relating to intervention on high seas in a case of oil pollution casualties, 1969(intervention convention).
The Nairobi wreck convention 2007, the anti-fouling convention 2001 and the Hong Kong Recycling convention 2007 etc.
For Nigerian to implement these conventions in June 2012, the federal government gazette thirteen marine environment regulations inline with IMO conventions on the prevention and control of marine pollution.
Among the gazette regulations are sea protection, levy, ship generated marine waste reception facilities, sea dumping, prevention of oil pollution, prevention of pollution by harmful substances in packaged form. Dangerous or noxious liquid substances in Bulk and prevention of pollution by sewage.
Others are prevention of pollution by Garbage, Ballast water management, oil pollution preparedness and co-operational vessels safety.
According to the NIMASA, the federal government official gazette No. 158 marine environment management (sea protection levy) regulation 2012, empower the agency to impose levies on all commercially operating vessels of 100GT and above in Nigeria waters.
For a Nigerian flagged vessel of 100-1000, N500, 1001-10,000, N350, 10,001-100,000, N300.00/GT. for foreign vessels 1001-10,000, $0.15/GT, 10,001-100-100,000, $0.2/GT and from 100,000 and above $0.3/GT for oil installation a total of N15 million will be paid per oil offshore installation  per annum.
NSC Boss Warns Maritime Agencies Against Unhealthy Rivalries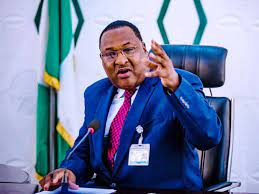 The Executive Secretary/ Chief Executive Officer of the Nigerian Shippers' Council (NSC), Barrister Hassan Bello, has warned agencies in the maritime sector to avoid superiority rivalry, saying it has done the industry more harm than good.
He also advised heads of maritime agencies to avoid cosmetic cooperation and come together for the development of the industry. 
Bello gave this warning at a sent-forth ceremony organised in his honour, last Friday. 
Bello bowed out of service last Friday after eight years of service. 
He was appointed by the Goodluck Jonathan administration in 2013. Before his appointment, he was the Director, Legal Services of the NSC.
Bello noted that some agencies spent so much in defending their territories while neglecting their statutory mandates.
According to him, "There is lack of synergy among the agencies and I don't think it is succeeding because it has been the basis of equality. There is no agency that is better than the other.
"Agencies are not graded by their budgets but what they contribute, but it is very unfortunate some agencies think that maritime starts and stops with them. No, it cannot work.
"Some agencies are trying to defend territories and in doing so, they go to a large extent and that is not good. They spend a lot of money to defend these territories while they neglect what they are established to do and that's why we are not developing and that's what Nigerian Shippers' Council will never take from anybody not now, tomorrow or forever. We are all equal, we all have contributions to make.
"We can't be having cosmetic cooperation, we have to have real cooperation".
Bello said that the Federal Ministry of Transportation had undergone a lot of transformations, saying the era of state capture was over.
He lauded the Minister, Permanent Secretary and Directors of the Ministry for giving the Council the opportunity to achieve a lot through their supports.
By: Nkpemenyie Mcdominic, Lagos
Okowa Seeks Permanent Site For Maritime Varsity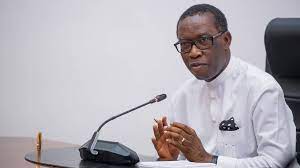 The Delta State governor, Dr. Ifeanyi Okowa, has called on the Federal Government to develop the permanent site of the Nigeria Maritime University (NMU), Okerenkoko.
Okowa made the call while playing host to the Governing Council of the university during a courtesy visit at the Government House, Asaba.
He said the establishment of a permanent campus would go a long way in putting the university on a sound footing, and ultimately enable it to deliver on its core mandate of imparting sound maritime-related education on students.
The governor said he was happy that the institution took off academic activities at the temporary site but urged the Federal Government to make resources available for the construction of buildings and provision of amenities that would enhance academic activities.
He noted that the birth of the special educational institution for the training of manpower in the maritime sector had strengthened peace and the economy of riverine communities.
Okowa advocated the need for more projects to be sited in riverine areas because of the inputs of riverine areas to the economy of the nation.
"We thank God that the Maritime University has started even when we have challenges because we do know that the take-off of the university brought good news to our people and helped us to build peace, particularly in our riverine areas", he said. 
Earlier, Pro-Chancellor and Chairman of Governing Council of the university, Dr Elias Courson, commended Governor Okowa for his inspiring and magnanimous support towards the take-off and continued development of the university.
He also thanked the governor for establishing three additional universities in the state, which would provide additional access to quality education not only to Deltans but to Nigerians.
Dr Courson, however, appealed to Okowa to assist the university in completing the renovation/ remodelling of the classroom blocks, construction of additional staff quarters and provision of a potable water scheme in the campus.
By: Chinedu Wosu
2022 Nations Cup: S'Eagles To Travel To Cameroon By Boat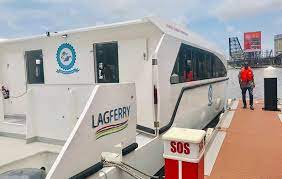 The  Lagos State Ferry Services (LAGFERRY) says it will convey the Super Eagles of Nigeria by boat to Cameroon for next year's Nations Cup.
Managing Director, LAGFERRY, Abdullah Balogun, stated this in a statement.
"We plan to take Nigeria's Super Eagles to Cameroon for next year's Nations Cup after achieving that of Benin Republic — this is a goal we have set for ourselves", Balogun said.
 LAGFERRY said they considered the boat trip following the success recorded in the Benin experience.
He said, "It was a major milestone for us to transport Nigeria's national team to the Benin Republic through the waterways.
"Coming on board LAGFERRY through the international route to the Benin Republic is a mind-blowing experience. We were excited to be part of it".
The LAGFERRY boss said the success recorded in the Benin game, where the Eagles won 1-0 away, was as a result of the trouble-free trip.
"It reflected on the field of play and it showed on their (players) performances because they came out victorious in the game," he said. 
Balogun said the players, during next year's boat trip, would enjoy free Wi-Fi, USB pots and a lot of entertainment and side attractions enabled by technology.
By: