Mazembe Aims To Conquer Africa
It may be too early to start counting their chickens but Democratic Republic of Congo giants TP Mazembe look like a team that will yet again pose a threat in this year's African Champions League.
The four-time African club champions have recruited one Ugandan, a Zambian, five Ghanaian and three Malian players as they aim to conquer the continent again this year.
The overhauling of the squad has seen new arrivals in almost every department, except the goalkeeping area that will still be anchored by Congolese international Muteba Kidiaba.
Ghanaian defenders Yaw Frimpong and Richard Boateng have taken up the space left by Congolese Pamphile Mihayo and Kasongo Ngandu who have been dispatched to the coaching bench of Mazembe's sister club Don Bosco.
In the middle of the park, Congolese midfielder Guy Lusadisu retired and new recruits Malian Alou Bagayoko, Ghanaians Gladson Awoko and Daniel Adje Nii and Uganda Mike Mutyaba will compete for places.
The striking department has seen the arrival of Zambian Jonas Sakuwaha, Malians Diarra Boubacar and Ousmane Cisse and Salomon Asante from Ghana.
However, some of the new recruits have been loaned to Don Bosco.
"Defensively, TP now has more options", club owner Moise Katumbi told Tidesports source.
"On the right and left flanks, Kasusula (jean) and Nkulukuta (Eric) are both over 30 years and the team needed some players who could play straight away hence the arrival of the Ghanaians.
"In the middle we  needed
more variationa nd creativity, while up front we lacked height, so we have brought in new players to offer us aerial threat and physical stature".
Katumbi believes that with the new recruits Mazembe can now effectivly rotate their squad to cope witht he demands of local and international fixtures.
It is a statement of intent that is already bearing fruit for a team that reached the semi-final stage of the competition last year.
Mazembe, who are based in the mineral-rich Katanga province, last weekend demolished Botswana side Mochudi Centre Chiefs 6-0 to qualify to the next round of the competition via a 7-0 age gregate victory.
"We are re-building the team", added Katumbi.
"Building a team sometimes takes a long time but we hope we can get better and better.
"I am somebody who doesn't get carried away easily with the result of a match.
We still have a lot of work to do".
"The competition is good and we think we cna win the Chamions League this year", says Zambian striker Given Singuluma.
Andre Mtine, a member of the TP scouting network, thinks the arrivl of the new players, especially the Ghanaians, will add a different dimension to the team.
he is particularly happy that this year Mazembe have a blend of both  young and experienced players.
"The Ghanaians  have very good temperament and are focused", he says.
"The Pan-African nature of the is a big plus to the team because every player is competing for places regardless of where they come from.
"The non-Congolese players know they are being paid because they have a job to do while the Congolese understand there is competition if they are to be selected to play".
Mazembe's victory against Chiefs last weekend has booked them a glamour tie with South African side Orlando Pirates, who boasts the likes of UEFA Champions League winner Benni McCarthy.
But Mazembe, who in 2010 made history by becoming the first African side to reach the final of the World Club Championships, are not scared to face Pirates.
"Every president of a club, just like myself, is expecting their team to do better this year but we are determined to bring joy to Congo and Africa this year", Katumbi said.
"Orlando Pirates is a good team and I have a lot of respect  for them.
"Pirates are a very good side with a lot of players that have played in Europe but our team is also determined to show what local African players can do".
Iyalo D King Cup: Obidianso FC Emerges Champions
Obidianso Street FC of Port Harcourt has emerged winners of this year's edition of Iyalo D King, 4 Aside football tournaments at the Amanakana football Stadium, Diobu, on Sunday, in Port Harcourt.
Speaking with journalists, after the finals match, the Chief sponsor of the competition, Victor Fubara, said the tournament was to sustain the existing peace and unity among the youths in Diobu axis of Port Harcourt.
He noted that there were a lot of talents in the area which needed help, saying that, with the competition a lot of hidden talents has been discovered and they will be exposed to the world of football.
"I want to use this competition to change the narrative about the youths of Diobu in Port Harcourt.
I want to tell you that there is peace and unity among the youths in the area.
You can see joy and happiness on the faces of the people watching the game.
My main purpose of organizing this tournament is to foster the existing peace and unity, also to pass a massage to the outside world that what they think about Diobu is different, " Fubara stated.
Fubara who is popularly known as Diayo, revealed that he brought some scouts to select some good players.
"I personally just want to do it for them," he said.
He used the medium to call on the Government to support his agenda and programme in terms of youth empowerment in different areas.
"My message to the youths is to stop violence and embrace peace," he stated.
At the end of the finals, Obidianso Street FC defeated Awgu Street FC 2-1 on penalty shootout after playing goalless draw in regulation time.
By: Kiadum Edookor
Kano Pillars To Pay N5m Fine Over Covid-19 Protocol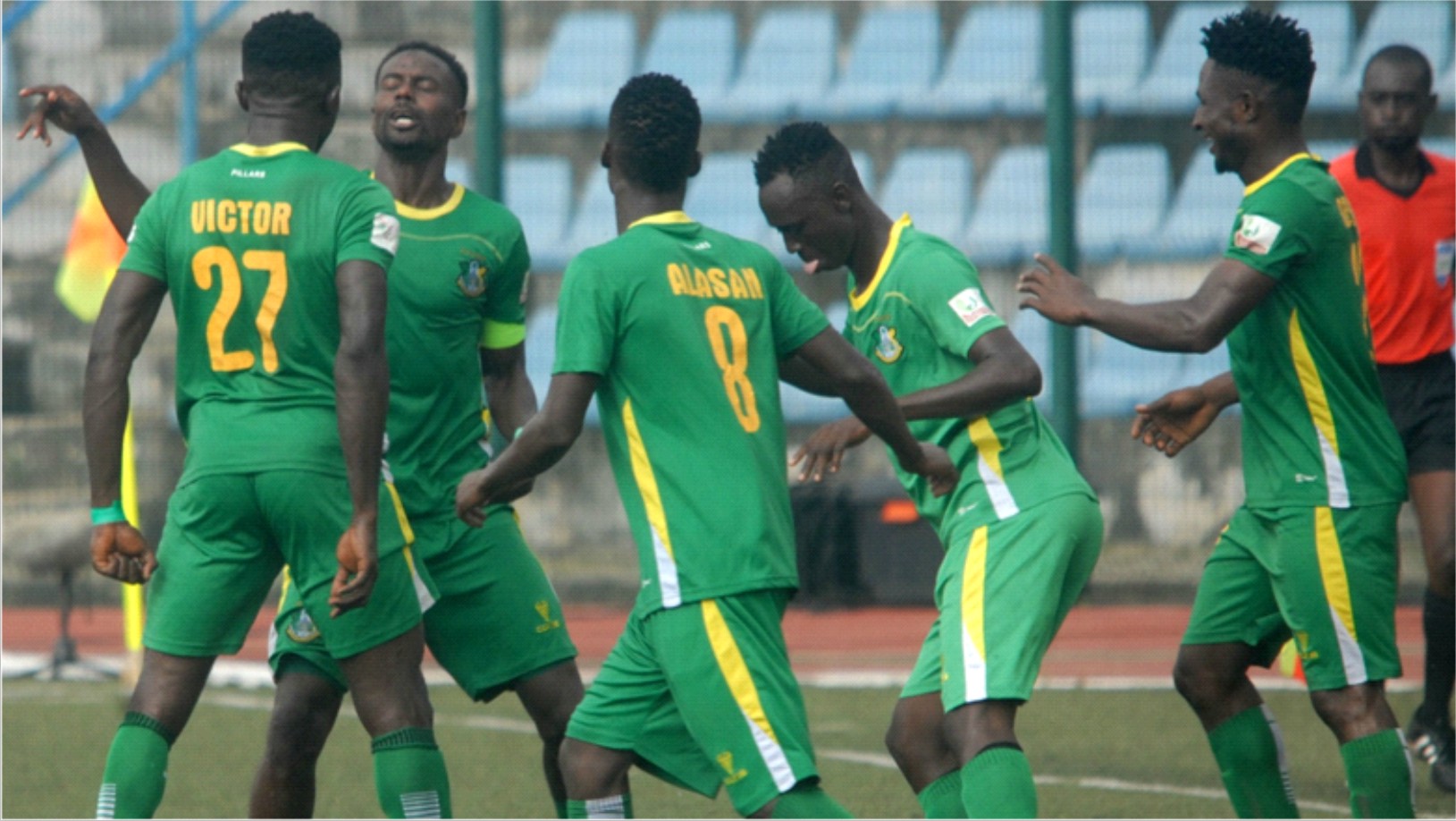 Kano Pillars have been charged for breaching the NPFL Framework and Rules, following the infraction in their Matchday 27 fixture vs Akwa Utd at the Ahmadu Bello Stadium, Kaduna last Sunday.
The Kano club has been charged for breaching the Covid-19 Protocol by admitting and/or permitting spectators and supporters into the venue.
Pillars are also charged for encroachment after their supporters encroached onto the field of play, thereby disrupting the match.
The club is further charged for failing to provide adequate security leading to failure in crowd control and restriction of access by unauthorised persons to restricted areas.
In line with The Nigeria Football Federation directives, Kano Pillars are hereby sanctioned with a fine of N5 million for breaching the Covid-19 Protocol. 
A fine of N2.5 million is also imposed on Kano Pillars for encroachment by their supporters, which led to a discontinuation of the match.
There is also an imposed sanction of a deduction of 3 points, which shall be suspended for the duration of the remainder of the season, subject to good conduct.
The club also faces a venue sanction of being banned from their Kaduna home ground and subsequently moved to another venue if there is a recurring event.
Kano Pillars have been directed to submit a revised security plan within 7 days and ensure they comply strictly with Covid-19 Protocol. All subject to approval by the LMC.
The club, however, has 48 hours from the date of notice to appeal these sanctions.
Super Falcons Have So Much To Offer – Oshoala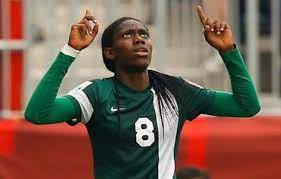 Asisat Oshoala is proud of Super Falcons' spirited second-half performance against the Portuguese last Monday.
The African women's champions came back twice to force the Europeans to a 3-3 draw at their second Group game in the ongoing National 2021 WNT Summer Series at the BBVA Stadium.
Reacting to the result, the Barcelona Femino striker, hailed the fighting spirit and said the team had so much potential.
  I am proud of everyone. We were two goals down and then 3-2 in the 88th minute and we did it. I want to say this is just the beginning.
"We have so much in this team. We don't even know what we have, people out there kept cheering us when we had the ball because we kept on pushing. That's the spirit!" she said.
Following the thrilling six-goal match, the Super Falcons will head to Austin yesterday for today's final match against the United States at the Q2 Stadium as Jamaica and Portugal bid the Summer Series farewell after two games.