Is Tiger Woods Ready To Reign Again?
Back at world number one for the first time since October 2010 and hot favourite to win his fifth Green Jacket at the Masters this week. The 37-year-old has certainly been in impressive form, winning three times in four strokeplay events this year, and six times in his last 20 starts on the PGA Tour.
So is this the start of a new period of dominance for a player who was the game's eminent force for more than a decade? And can the Masters kick-start the American's quest to break Jack Nicklaus's record of 18 majors? After all, he has been stuck on 14 major titles since 2008, derailed by scandal, injury and struggles with a new swing.
How has his game changed since those halcyon days of a decade ago, and can he become even better than he was back then?
Woods has been working with Canadian Sean Foley  since 2010 following the departure of long-term coach Hank Haney, with whom he won six majors.
At times Woods has struggled with Foley's concept, most notably at the Masters last year,  when he appeared to fight the swing and struggled home in a tie for 40th, his worst finish as a pro at Augusta. Now he appears comfortable with what he is doing and the results show it.
"Foley has got his arms working a lot more up and down whereas Haney had the swing working around him more, like Ben Hogan," says Tour coach Jonathan Yarwood.
"The techniques are quite juxtaposed. Foley is trying to use the body through impact to reduce hand action and achieve more consistency. It's working well with his irons but with the driver it is still a work in progress."
Driving, accuracy, rather than length, has always been Woods' nemesis. It's easy to get bogged down in statistics, but since he won his first major in 1997, he has only featured in the top 100 in driving accuracy stats five times (1997, 1999, 2000, 2009, 2012). Even then, 53rd last year was his highest position. After his latest Bay Hill win he was ranked 142nd.
With his irons he has made substantial progress since 2010, according to the statistics for greens in regulation (hitting every green to allow two putts for par). But he is yet to reach the heights of the Haney or Butch Harmon (Woods's coach from 1993-2004) eras, when he regularly topped the rankings in this category.
"The golf swing is like a painting that never gets finished," said Yarwood. "They are always refining, tweaking, adding little brush strokes. Woods is the Picasso of golf, and a little brushstroke here and there can make an enormous difference.
"Tiger's got a little too technical at times but he's started to come out of that and is starting to flow."
Woods agrees. "I'm very pleased that some of the shots that I struggled with last year are now strengths," he said. "My good ones are really good. It's just making sure the bad ones aren't that bad. I can still continue to improve and clean up my short game. I don't want to become as good as I once was. I want to become better."
"This year his creativity with shot-making has returned in a way that I haven't seen since 2009," said international golf journalist and seasoned Woods watcher, Robert Lusetich.
"But he's better than he was then because under Haney, Tiger feared the big miss to the left, so he became more and more defensive with the driver, sort of bunting shots out to the right. He hits it now much straighter and much longer.
"What he had with Haney was distance control and that's now where he's getting to with Foley. Once he has distances dialled in, he's hard to beat, especially because his putting is off-the-charts."
In his glory days, Woods was one of the hottest putters ever to play the game. Time and again he would drain key putts, not only for birdies but to save crucial pars. The sight of a Woods fist-pump as another bomb disappeared from view became legendary. In the last few years, the focus on his long game has impacted on his putting and short game. But a 45-minute putting lesson from his Ryder Cup and Presidents Cup team-mate Steve Stricker  at Doral seems to have been the turning point.
Stricker played down the significance of their session but admitted Woods left in high spirits and went on to win the tournament, following it up with victory at Bay Hill on his next outing. Woods now tops the overall putting statistics, compared to 28th at the end of last year.
"There were just some set-up issues," said Stricker. "He got into some poor positions. I've watched him over the years I know his stroke and just tried to get him back into the positions that he is usually in."
Lusetich said: "The thing that separated Tiger for many years, and allowed him to win tournaments with his "B" game was the fact he canned so many 20 footers. If he leads the field in putting, it's game over."
Injuries have played a key role in the Tiger Woods story and shaped the way he swings the club and how much he has been able to practise. He won his last major while suffering from a double stress fracture of the left leg and knee ligament damage, and immediately took eight months off for reconstructive surgery, his fourth operation on the same knee.
Woods also missed the 2011 US Open and Open because of further left knee and Achilles tendon problems suffered when he hit a shot out of the pine straw at Augusta that April. He was still being plagued by the Achilles in early 2012.
"If I get healthy, I know I can play this game at a high level," said Woods after his win at Bay Hill.
"I know I can be where I'm contending in every event, contending in major championships and being consistent day in and day out. That was the first step in the process. Once I got there, then my game turned."
Veteran US golfer writer Doug Ferguson of the Associated Press said: "If you look back, his health was big part of it. He couldn't work as much as he used to. When he finished his second round at Bay Hill he went straight to the range and stayed there for an hour and a half. That's the sort of thing he couldn't do from late 2010 onwards."
Now, though, he is playing injury free and that has played a key part in his rise back to the top of the rankings.
Much has happened to Woods since that fateful night when he crashed his car and the details spilled forth about his extra-curricular activities. But the talk from the Tour is that he is now a much happier individual. Clearly winning helps, but after divorce in the summer of 2010, Woods has a new love interest in US ski star Lindsey Vonn.
When quizzed about the link between a new squeeze and an upsurge in form, Woods grinned and said: "You're reading way too much into this." The old Tiger would have stonewalled.
"He just seems in a better place, mentally, to me," said Stricker. "I don't really know too much about his personal life, but it just seems like he's happier, a little more at peace or at ease with himself. He seems to be having fun, to have a lot of confidence in himself and his game.
"I think he learned a lot from a couple of years ago – be more cordial to everybody, respect other people. He is happier with himself, you can see it. Just the way he is treating people is better. It looks like he is working hard at it."
"There is no question in my mind Tiger took a very big hit to his confidence," said Lusetich, author of "Unplayable", an account of Woods's tumultuous 2009 season which ended in scandal.
"I'm not sure he believed in himself after being exposed and I think he was deeply embarrassed. Other athletes have been through similar things – probably not of the same magnitude – and they've rebounded because they've answered on the field of play. It's been a very awkward time for him but he seems to have healed those wounds.
"That's obviously a huge part of the answer as to why Tiger's back. The turmoil has been replaced and there is stability. He's had a couple of years to get used to being a divorced parent of two young children. He and his ex-wife have figured out how to make that work and he obviously has this new relationship.
Hodgetts writes for BBC Sports
Bob Hodgetts
RSG Restates Commitment To Youth Dev Via Sports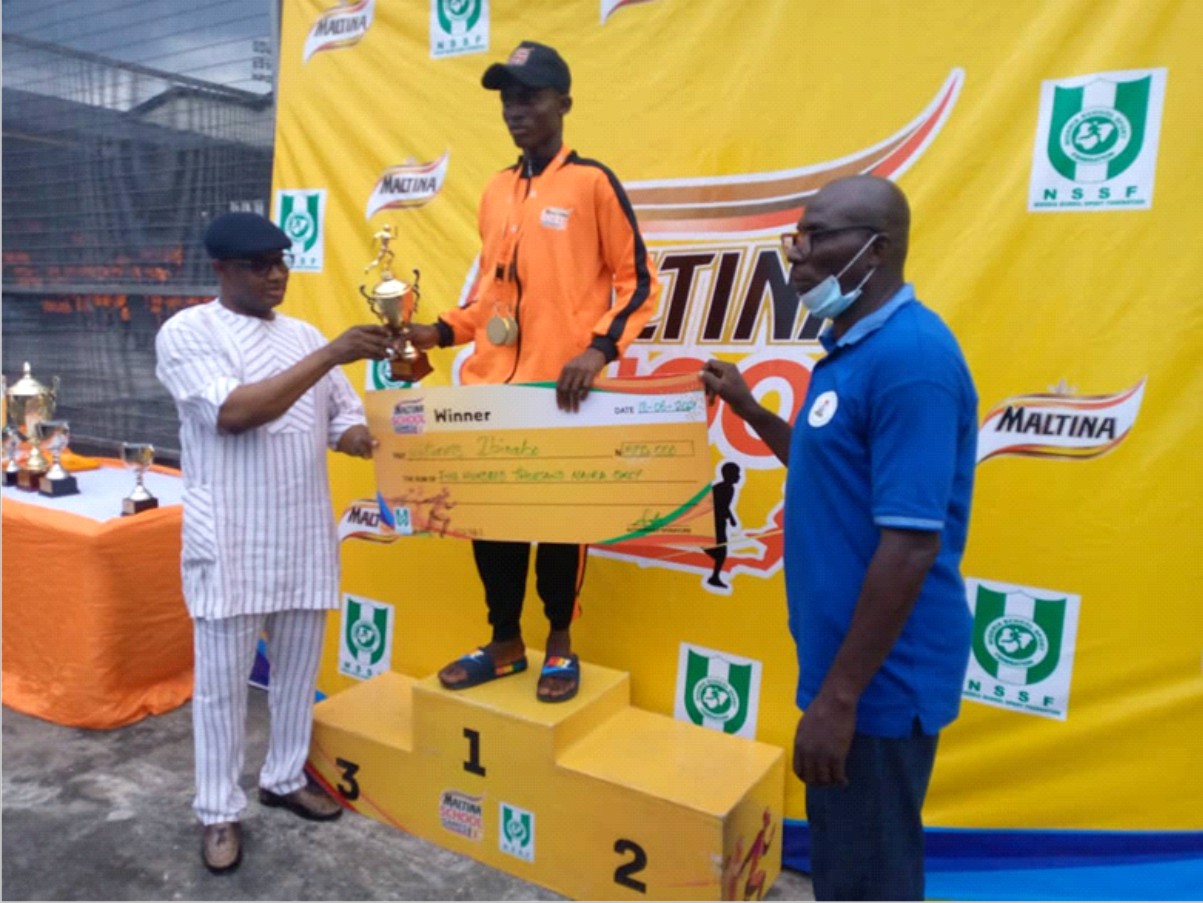 The Special Assistant to the Rivers State Governor on School Sports, Chief Aribitonye Okiri, has said that the state government-led by Chief Nyesom Wike, is committed to develop youths in the State through sports. 
 He stated that it is not in doubt that the State has hidden talents at the grassroots that are yet to be discovered. 
Chief Okiri, said this at the finals of the National School Sports Competition held at Adokiye Amiesimaka Sports Complex in Port Harcourt, on Wednesday.
According to him, Governor Wike is poised to reach out to young ones in all the local government areas, in the state and engage them with sporting activities in a bid to discover hidden talents. 
"As I speak, the governor has reiterated his desire to reach out to the children in all parts of the state and unearth their talents through engagement in sports, believing that all Rivers children are talented" Chief Okiri said. 
Also speaking, the second Vice President of Nigeria School Sports Federation (NSSF), Pastor Emmanuel Ebong, thanked Governor Wike, for proving a worthy partner of NSSF and appeal to other corporate organisations to emulate Nigeria Breweries Ltd in partnering NSSF in sports development. 
At the end of the final competition, Community Secondary School, Okochiri in Okrika Local Government Area, dominated the medal table.
24 States Set For Lagos Athletics Championship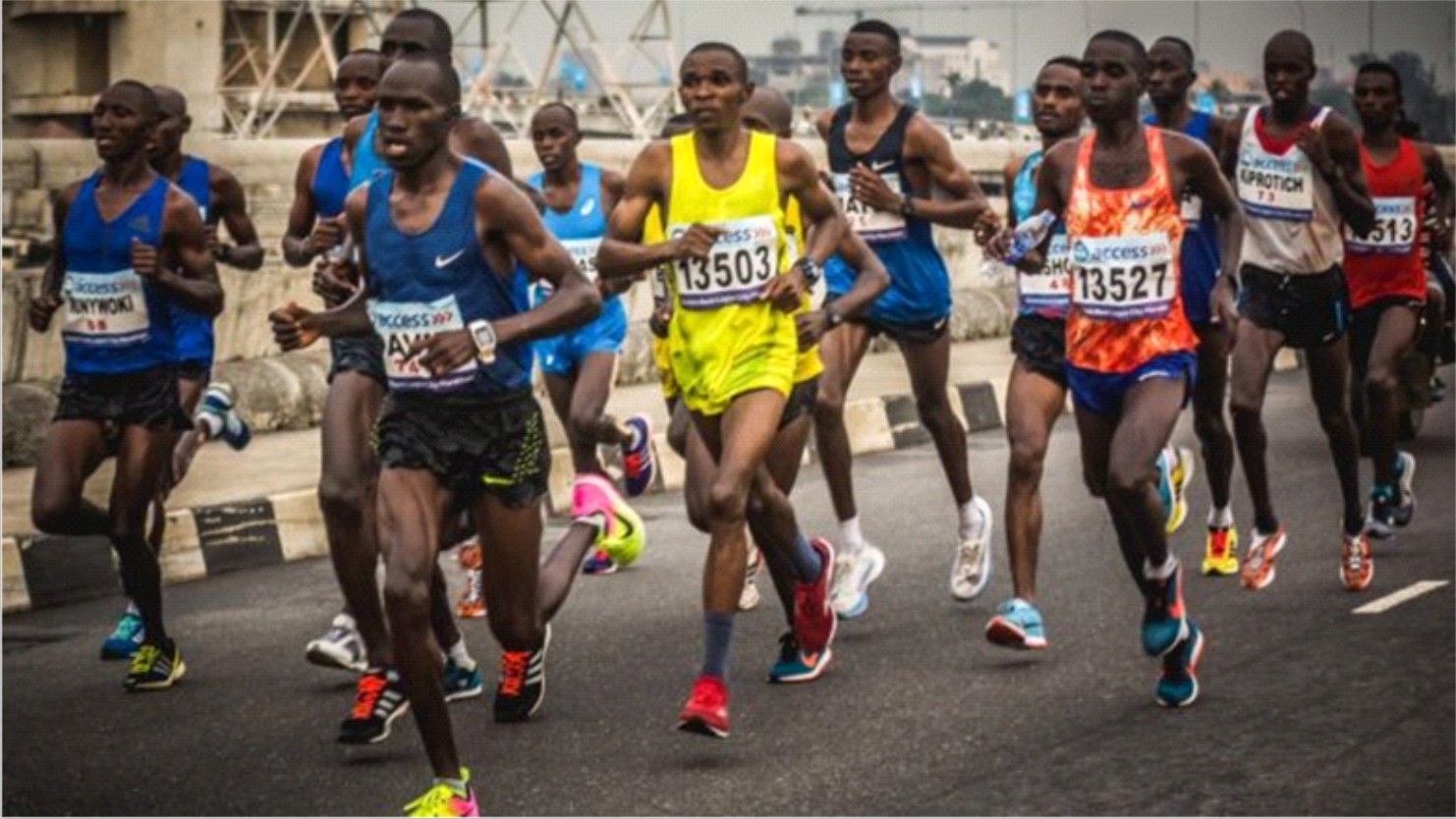 The Lagos State Athletics Association has confirmed the entry of 24 states and some clubs for its lucrative Athletics Meet fixed for Thursday, at the Teslim Balogun Stadium.
Yussuf Alli who is the Meet Director for the Lagos Open Athletics Championship made the disclosure at the weekend even as he hinted a few other states may still join the already confirmed 24 states and clubs.
He said: "Yes, we are very much on track for the Lagos Open Athletics Championship which will be coming up this Thursday.
"Right now, we already have 24 states and some top racing clubs that have confirmed their participation, a few more may join before we close the window."
The Lagos Open Athletics Championship is a one-day meet simultaneously serving as another qualifying window for the Tokyo Olympics as well as a preparatory event for athletes that have already qualified for the sporting showpiece.
In the past days, Lagos has been a beehive of activities with the National trials at the Yaba College of Technology Sporting complex and now the train is moving to the heart of the city in Surulere as the build-up to the Tokyo Olympics continues to gather momentum.
 The list of events to be competed for at the Lagos Open Athletics Championship includes the 5,000 meters, 400 meters hurdles, 100 meters, 800 meters, 400 meters, and 100 meters.
There would also be top-quality action across the relay events including;  the 4×100 meters open, 4×100 meters open and 4×400 meters mixed relay.
Long jump, High jump, Triple jump, Shot put as well as 4×100 secondary schools relay and 4×100 secondary schools relay have all been penciled down for the maiden Lagos Open Athletics Championship.
Already, the top three finishers across all the events have been assured mouthwatering prizes by the organisers.
Okagbare Sets New Record At Olympic Trials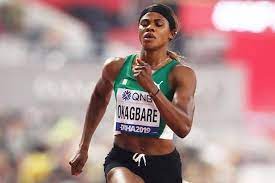 Blessing Okagbare will be heading to Tokyo Olympics in the best form of her life after running the second fastest time in the world this season.
The 32-year-old ran  10.63 seconds to win the Athletics Federation of Nigeria Olympic Trials at the Sports Complex of Yaba College of Technology in Lagos on Thursday. 
The 10.63 seconds time saw her tie with Jamaican Shelly-Ann Fraser-Pryce' best time in 2021 ahead of the delayed 2020 Olympic Games in Tokyo.
Okagbare ran 10.99 seconds in the semifinal of the event to set a new championship record , and before clocking 10.63 seconds in the final to set a new record.   The scorching 10.63 time is also a new African record. Only Florence Griffith Joyner who holds the world record at 10.49 seconds has run faster.        The Nigerian has now emerged one of the favourites for the 100m gold at the Tokyo Olympics alongside Shelly-Ann Fraser-Pryce who first ran 10.63 seconds this season.