NAFDAC Blames Fake Drugs On Nigeria's Population
The National Agency for Food and Drugs Administration and Control (NAFDAC), says Nigeria's population has made drug counterfeiting lucrative.
The Director General, Dr Paul Orhii said this at a stakeholders meeting held with the U. S. Agency for International Development (USAID) and the U.S. Pharmacopeia in Abuja.
Orhii, who was represented by the Director, Drugs, Research and Evaluation, Mrs Hauwa Keri, said that NAFDAC as a regulatory agency was still faced with the challenge of drug counterfeiting.
He said counterfeiting can apply to both branded and generic products, and may include products with the correct ingredients with the wrong ingredients without active ingredients or otherwise, stressing that Nigeria, with a large population, heavy disease burden, good market size, and low production capacity, vast and porous borders is a prime target for counterfeiters of medicine.
"These drugs are used in high volume for managing diseases of public health interest such as anti-malarial, antibiotics, anti-hypertensive, anti-diabetic agents as well as life-style drugs," he said.
He said that the agency had adopted a multifaceted and well coordinated strategy to ensure access to quality medicine.
"The Pharmaceutical Security Institute data estimates that drug counterfeiting is a 75 billion dollar-business, while the World Customs Service puts it at 200 billion dollars annually. "
Orhii said that with the advent of globalisation, international collaboration and cooperation was necessary in fighting drug counterfeiting to a halt.
He said that NAFDAC was working tirelessly to ensure that Nigeria's pharmaceutical industry got World Health Organisation's prequalification, for easy access to medicines that met unified standard of quality.

NNPC, Partners End Dispute, Target $510m Revenue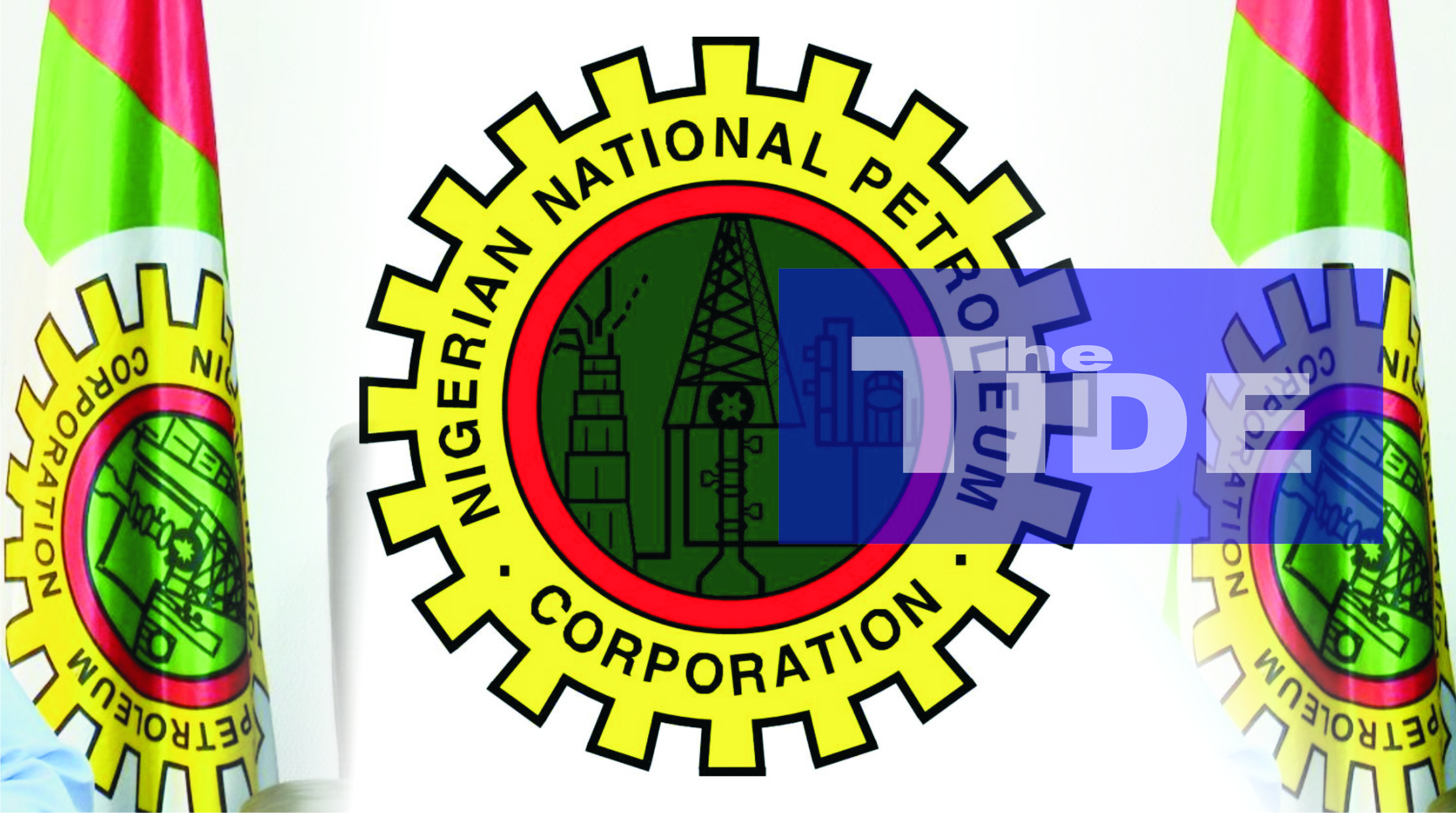 The Nigerian National Petroleum Corporation (NNPC) has signed a dispute resolution agreement with its partners, China National Offshore Oil Company (CNOOC) and South Atlantic Petroleum (SAPETROL) on the development of Oil Mining Lease (OML) 130.
The peace deal is expected to rev up crude oil production to three million barrels per day and unlock gas revenues to about $225 million in the short term and $510 million in the long run for the federation.
Speaking at the signing of Head of Terms (HoT) agreement with the partners at the NNPC headquarters at the weekend, the Group Managing Director of the Corporation, Mr Mele Kyari, said that the deal was part of the Corporation's Production Sharing Contract (PSC) Dispute Resolution and Renewal Strategy of 2017 aimed at securing out of court settlement of all disputes around the 1993 PSCs and agreeing on terms for their renewal.
According to him, the OML 130 dispute arose from recognition of certain cost and discordant interpretation of the fiscal terms of the PSC by NNPC and the contractor parties.
Kyari added that with the resolution and signing of the Head of Terms (HoT) document which sets out the terms agreed in principle between parties in the course of negotiations, apart from unlocking over $225 million of gas revenues, it would also enable settlement of renewal fees and create an environment conducive to further development of OML 130 with associated benefits to the Federation.
"We are doing this with every other partner in the PSC dispute, we believe that we can close this engagement and conversation with all of you. The HoT will clearly enable us to proceed and have a full settlement, and this will benefit all of us," Kyari stated.
In his response, the Managing Director of CNOOC, Mr Xie Vincent Wensheng, said that the agreement has opened a new chapter in his company's relationship with NNPC, stressing that it has provided a win-win situation for all parties.
On his part, Managing Director of SAPETROL, Mr Toyin Adenuga, said that the resolution of the dispute was a very important step towards further development of OML 130 and other new fields as the terms are now clearly spelt out.
The execution of the HoT signals the resolution of a tax dispute that arose from the $2.3 billion acquisition of a 45 per cent stake in OML 130 by CNNOC from SAPETRO in 2006.
The OML 130 consists of the Akpo and Egina Fields, which have been producing since 2009 and 2018 respectively.

FG Refineries Post N406.62bn Loss In Two Years
The four refineries owned by the Federal Government made a total loss of N406.62bn in two years, the latest audited financial statements of the plants have shown.
The refineries, which are located in Port Harcourt, Kaduna and Warri, have a combined installed capacity of 445,000 barrels per day but have continued to operate far below the installed capacity.
The country relies largely on importation for refined petroleum products as its refineries have remained in a state of disrepair for many years despite several reported repairs.
The Kaduna refinery recorded a loss of N64.34bn in 2018, down from N111.89bn in 2017, according to its financial statement.
Warri refinery posted a loss of N44.44bn in 2018, compared to N84.60bn in the previous year, while Port Harcourt lost N55.76bn in 2017 and N45.59bn in 2018.
The Group Managing Director, NNPC, Mallam Mele Kyari, said last week that the refineries were all idle.
At a summit organised by Seplat, he had said, "Today, unfortunately, all our four refineries are down.
"In Nigeria today, we are importing practically every petroleum product that we consume in this country.
"We are working to make sure that we are able to fix our refineries."
In the first term of the President, Major General Muhammadu Buhari (retd), the NNPC had planned to rehabilitate the refineries to attain a minimum of 90 per cent capacity utilisation.
The plan was to use third-party financiers and the original refinery builders to provide the requisite funding and technical support.
However, after over one and a half years, negotiations with financiers were stalled in December 2018 due to varying positions on key commercial terms.
Kyari, who took over the NNPC leadership in July 2019, had reiterated his plan to revamp the refineries and end fuel importation by 2023.
The NNPC said in April that it had secured funding for the rehabilitation of the ailing refineries.
Kyari said the corporation was pursuing "a different model" for the refineries, including the type used by the Nigeria LNG Limited.
The NLNG is jointly owned by the Federal Government, represented by the NNPC (49 per cent), and three international oil companies, namely Shell (25.6 per cent), Total (15 per cent) and Eni (10.4 per cent).
Kyari said the corporation would no longer be involved in running the refineries after their rehabilitation.
He added that upon completion of the ongoing rehabilitation, the services of a company would be procured to manage the plants on an operations and maintenance basis.
The NNPC boss said last month that the issues around market structure had prevented private investors from building refineries in the country.
He said with the deregulation of the downstream petroleum sector, companies would be able to invest in the construction of refineries.
While 44 refinery licences have been given to private investors over the years, only a few projects, including the one being built by Dangote Industries Limited in Lagos, are underway.
There are a total of 38 proposed modular refineries with capacity ranging from 5,000 barrels per day to 30,000bpd, and six conventional plants with a total capacity of 1.35 million bpd, according to the Department of Petroleum Resources.
Aliko Dangote, Africa's richest man, is building a refinery with a capacity of 650,000bpd, described as the world's biggest single-train facility.

Lagos Tanker Drivers To Begin Indefinite Strike Monday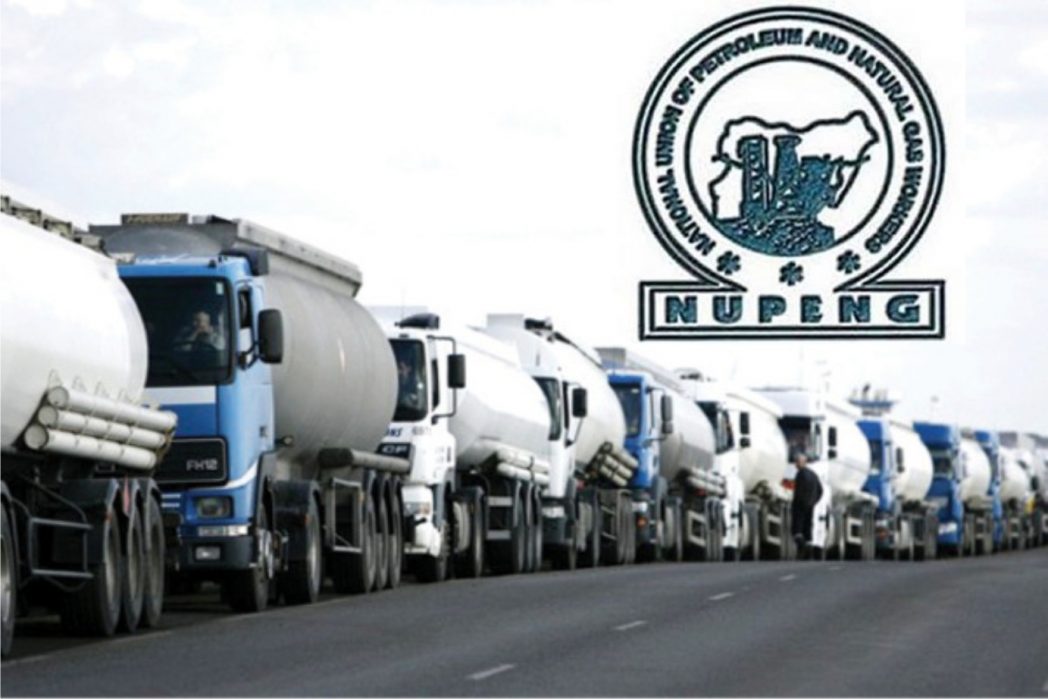 The national leadership of the Nigeria Union of Petroleum and Natural Gas Workers has directed petroleum tanker drivers to withdraw their services from Lagos State with effect from Monday.
NUPENG said on Friday that the directive followed the failure of various authorities in the state to address three major issues that had severely caused petroleum tanker drivers pains and harrowing experiences in the state for several months now.
It said this in a statement signed by the National President, Williams Akporeha and the General Secretary, Olawale Afolabi, with the title 'NUPENG leadership directs withdrawal of services by petroleum tanker drivers in Lagos State with effect from Monday, August 10, 2020.'
The union said, "The entire rank and file members of the union are deeply pained, frustrated and agonised by the barrage of these challenges being consistently faced by petroleum tanker drivers in Lagos State and are left with no other option but to direct the withdrawal of their services in Lagos State until the Lagos State Government and other relevant stakeholders address these critical challenges.
"It is sad and disheartening to note here that we had made several appeals and reports to the Lagos State Government and the Presidential Task Force for the decongestion of Apapa on these challenges but all to no avail."
NUPENG said it had made wide consultations with various leadership organs of its union and with other key stakeholders in the oil and gas industry.
It said it resolved to embark on an indefinite strike beginning from 12 am, Monday, August 10, 2020, if there are no decisive and convincing actions from the Lagos State Government to address the concerns and challenges.
It said the three major challenges tanker drivers were facing in Lagos included extortion and harassment by various security agents and, area boys' (miscreants).
NUPENG said it was disturbing and inexplicable that security agents who were expected to ensure the free flow of traffic and protection of road users were using their uniforms and arms to intimidate, harass and extort money from tanker drivers.
"This menace must stop and the leadership of these security operatives in Lagos State must go all out to call their men to order with immediate effect."
The union also lamented that what it described as the menace of containerised trucks at Apapa, Kirikiri and Beach Land axis of Lagos and the collusion of government officials hindering fuel tankers from loading activities at depots and tank farms.
"Persistent traffic gridlock and indiscriminate parking of containerised trucks on major Lagos roads and bridges leading to Apapa port, Kirikiri, Beach Land, Satellite Town, Ijegun, are another major setbacks bedeviling the smooth running of the operations of Petroleum Tanker Drivers in Lagos State."
According to the statement, MRS depot has been held captive for more than three months from discharging products to tanker drivers despite heavy availability of petroleum products stockpiled in their tank farm facilities.
"It's really worrisome that Lagos State, which is known to be a mega city and centre of excellence, has now become a safe haven for area boys and area godfathers who now see petroleum tanker drivers as soft targets, extorting money from them every day, assaulting them and vandalising their trucks in some instances," it added.