Amaechi Reasures Of Improved Education
Last week was full of activities for Governor Chibuike  Amaechi in Government House. On return from Abuja at the weekend, the governor opened the 3rd Rivers State Education Summit in Port Harcourt.
He spoke passionately about the efforts made by his administration at improving education at all levels. Amaechi who described education as an essential tool for development cautioned against politicising  this all important sector.
The governor said primary education is the foundation for good education, explaining that his administration redesigned primary education with appropriate curriculum, content and qualified teachers to deliver the best.
Amaechi who spoke at the conference in the company  of Prof. Wole Soyinka, Prof Banjo and  Prof Nimi Briggs, including other prominent  stakeholders in the health sector further  directed the Ministry  of Education to issue appointment  letters to applicants who have scaled through the teacher's recruitment exercise.
On Tuesday, Governor Amaechi took a brief time off from the two-day education forum to conduct some projects inspection. He visited the Ogbogoro and Eliparanwo roads.
While calling for patience from the people, Rt.  Hon. Amaechi assured of government quest to ensure that the roads are built and delivered.
At Eliparanwo, he said, "Everybody must be patient, now we  are taking our time to build storm water drainage on the left side of the road which is sub-surface, on the right you have covered drains".
On the Ogbogoro axis, Amaechi remarked, "We are rebuilding completely. We see these roads as new roads because there were  no drainages. You can see the drainage, they  are sub-surface  drains". Same Tuesday, Governor Amaechi received Ogonis who paid a solidarity visit to him in Government House and led by chairman of Rivers State Traditional Rulers Council, HRM, King Godwin Ginwa.
The people made known their commitment to support the administration of Governor Chibuike Amaechi', "Your Excellency  in 2011 elections, the people of Ogoni ethnic nationality delivered an overwhelming vote towards your re-election as the Executive Governor of Rivers State", declared Justice  Peter Akere (rtd), who read the  group's address.
They expressed pride over the governor's  continued transparent, selfless and courageous  determination to speak the truth at all times, and commended his achievements so far in the state.
The Governor played host to the Minister of Niger  Delta, Chief Godsday  Orubebe on Wednesday. Chief Orubebe told Amaechi that the Federal Government had approved the setting up of a council on the Niger Delta to allow various stakeholders meet at least once every year to discuss mind-boggling issues of the region.
The minister also intimated Rt. Hon. Amaechi of the level of work on the East-West Road starting that, "Your Excellency by 2010, we came to realize that, the road is having 42 bridges, spanning from 70 metres to 850 metres. But we  have 786 culvert and have completed 37 out of the 42 bridges".
On his part, Amaechi opined that the Niger Delta Master Plan  would be a signature  project that may promote speedy  development and progress in the Niger Delta, adding "I must say that, you and I are from the Niger Delta, this is the best chance  that we have. We can never have this kind of opportunity again… We can't complain and we can't afford to fail".
Rt. Hon. Amaechi, declared open the Rivers State Water Conference on Wednesday and tasked development  partners –  the World Bank, African Development Bank and European Union to release the loan, to enable the government  carryout the  new state water project.
On Friday, he attended  the Civil Society Forum where he enumerated the success of his administration.  Most especially, he  noted that apart from executing developmental projects, the administration has  pushed up internally generated revenue from 2.5 billion to about N6 billion monthly.
Governor Amaechi believed that a  robust  internally generated   revenue will help drive development and instill transparent governance.
APC: C'River LP Disowns Decampees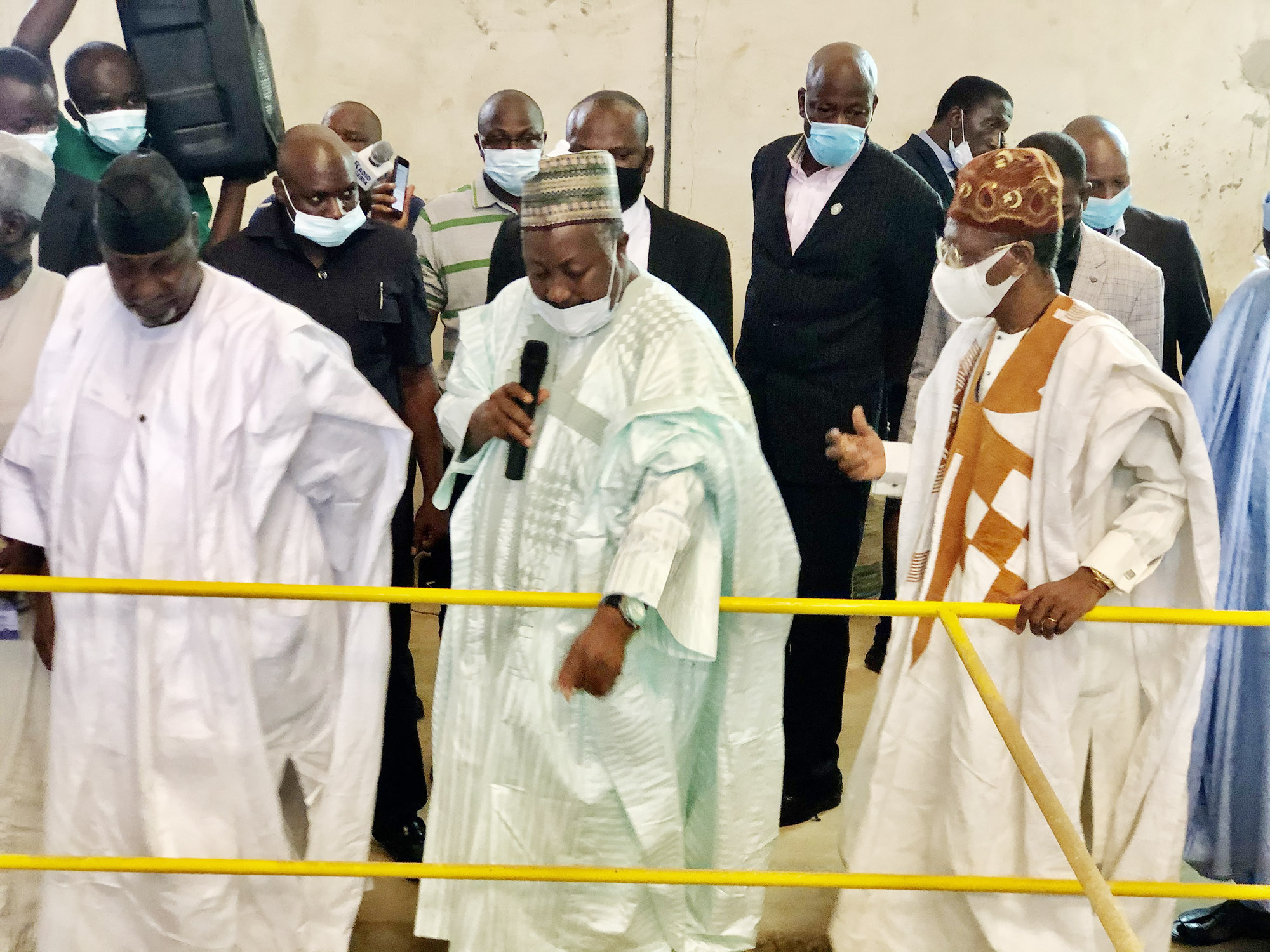 The Labour Party (LP) has disowned one Mr. Maurice Ekeng, who claimed to be Chairman of the party in Cross River State, and his purported exco who defected to the All Progressive Congress (APC)
The party, in a press statement made available to newsmen, yesterday, described the action of Ekeng and others as "laughable and unfortunate for an old man who parades himself as an elder of the church".
The statement signed by Comrade Dr. Ofem Lekam, State Publicity Secretary of the party said, "The attention of the leadership of Labour Party in Cross River State led by Ambassador Ogar Osim as Chairman and Comrade Asuquo Etim as State Secretary has been drawn to publications claiming that the State Chairman and members of his executive have decamped to the All Progressive Congress (APC).
"Mr Ekeng is an impostor who was never made a State Chairman at any Congress. We challenge him to publish the names of his executive, pictures taken in 2021 extra-ordinary NEC meeting in Benin City where the National Chairman, Julius Abure and the Secretary, Alhaji Farouk Ibrahim were elected, as well as that of Home Land Hotel Calabar where the National Leadership represented by the Vice Chairman South South, Prince Reuben Nuka inaugurated the current State Caretaker
"The impostor from all available evidences is a member of APC sponsored to create confusion in a peaceful party of idealists who are making sacrifices in travelling round the nooks and crannies of the state to revive the structures of the party at all level in the state which is already making monumental impact in the state ahead of 2023.
"We want to put it on record that, Labour Party is intact, and is not contemplating merging with All Progressive Congress (APC) and any other political party; rather it is a party to beat come 2023.
"We appeal to the general public to disregard any news making the rounds that the LP Chairman and his executive have decamped, it is the imagination of political jobbers and mischief-makers whose occupation is to sacrifice their integrity and ideology just for peanuts.
"It is also instructive to advise Mr. Bassey Ita serving at APC Secretariat at Marian Road Calabar not to allow the temporary excitement of the moment to cloud his sense of reasoning by accepting people claiming a platform without verification.
"It is pathetic that Mr. Bassey Ita is yet to realize that with Governor Prof. Ben Ayade now as leader of APC CRS, the days of kangaroo administration of APC CRS should have been over by now in Cross River State."
INEC To Deploy 5,346 Personnel For CVR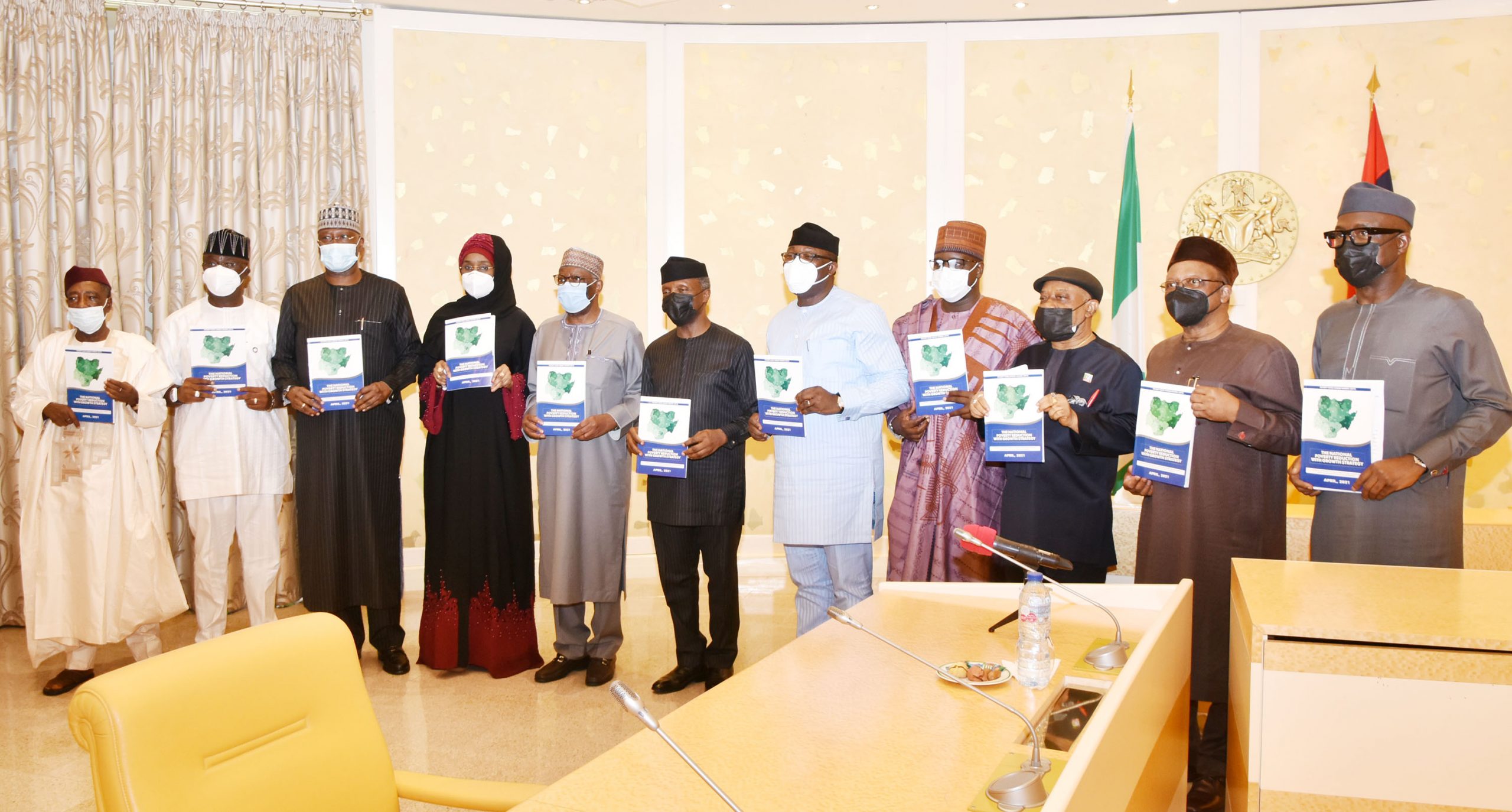 INEC said on Monday in Abuja that it would deploy 5,346 personnel to 2,673 registration centres for Continuous Voter Registration (CVR) resuming nationwide on June 28.
Its chairman, Prof. Mahmood Yakubu, made the declaration at the presentation of INEC Voter Enrolment Device (IVED) and online registration portal for the exercise at a meeting he held with media executives.
IVED is an Android tablet to be used in place of the existing Data Capturing Machine used for CVR in previous exercises.
Prof. Yakubu said that before now INEC had 1,446 registration centres where it registered 14. 2 million voters between 2017 and 2018.
"Learning from the experience of what happened, we have now almost doubled the number of those centres.
"Our hope is that unlike 14.2 million we registered in the previous exercise, we are targeting a minimum of 20 million registrants this time. It will take the number of registered voters to about 100 million,'' Yakubu said.
He said that majority of the 5,346 personnel to be deployed would be INEC officials, while ad-hoc staff would be used where the Commission lacked the required number of personnel.
He said that the Commission was working with stakeholders for the security of personnel and equipment to be deployed.
Yakubu disclosed that the design for both the online portal and IVED were done by INEC engineers, taking into consideration Nigeria's peculiarity, including weather, for its durability.
He said registrants would be able to know where machines for registration are located via the portal.
He also noted that the Commission was working on ensuring that Permanent Voters Cards (PVCs) for internally-displaced persons were reproduced for them so as not to be disenfranchised.
Many would have lost their cards while under siege, he said.
Prof. Yakubu also said that PVCs for newly-registered voters would be produced on quarterly basis after the registration, noting that the list of the registrants would be displayed at the registration units for claims and objections.
Presenting the online portal and IVED, INEC's Director of ICT, Mr Chidi Nwafor, said that the online portal was designed to serve various needs of eligible Nigerians for the registration.
These, according to Nwafor, include new registration, review of registration, and review of personal details or voting centres, PVCs replacement or collection.
"As a new voter, you can pre-register online, or as a registered voter, you can revalidate your voter registration, request to update your information or transfer your voter registration to another polling unit, Nwafor said.
He said that registrants could register their details online before going to the nearest registration centre selected by them for photographs and finger prints capturing to complete the exercise.
Nwafor said that the portal was designed in a way that once an intending voter completed the online registration, an appointment for physical registration would be generated by the portal for the registrant.
He added that any registrant who could not meet up with the appointed date and time could reschedule the appointment via the same portal.
He said that the portal also made provision for people to contact the Commission in the event of challenges during online registration.
He noted that a registrant had 14 days to complete the online pre-registration and a year to complete the whole process.
He advised registered voters to make use of the portal to identify polling units or centres nearest to them.
Nwafor also assured that the Commission was putting adequate security in place to protect the device and the portal against hacks or cybercrime.
He also said that concerns about underage voter registration would be taken care of as those that registered online would still visit the registration centre before the process could be completed.
The media executives in a communiqué issued after the meeting suggested that the CVR be devolved to INEC LGA Council offices based on thorough appraisal of security situations and related factors.
They also recommended that the CVR be gradually devolved to other designated registration centres nationwide after assessments of security situations and other factors relating to safety of personnel and materials.
They tasked relevant stakeholders, especially political parties, traditional institutions, religious leaders and Civil Society Organisations to mobilise all eligible registrants to participate in the CVR.
PDP NWC Harps On Unity Over Anambra Guber Poll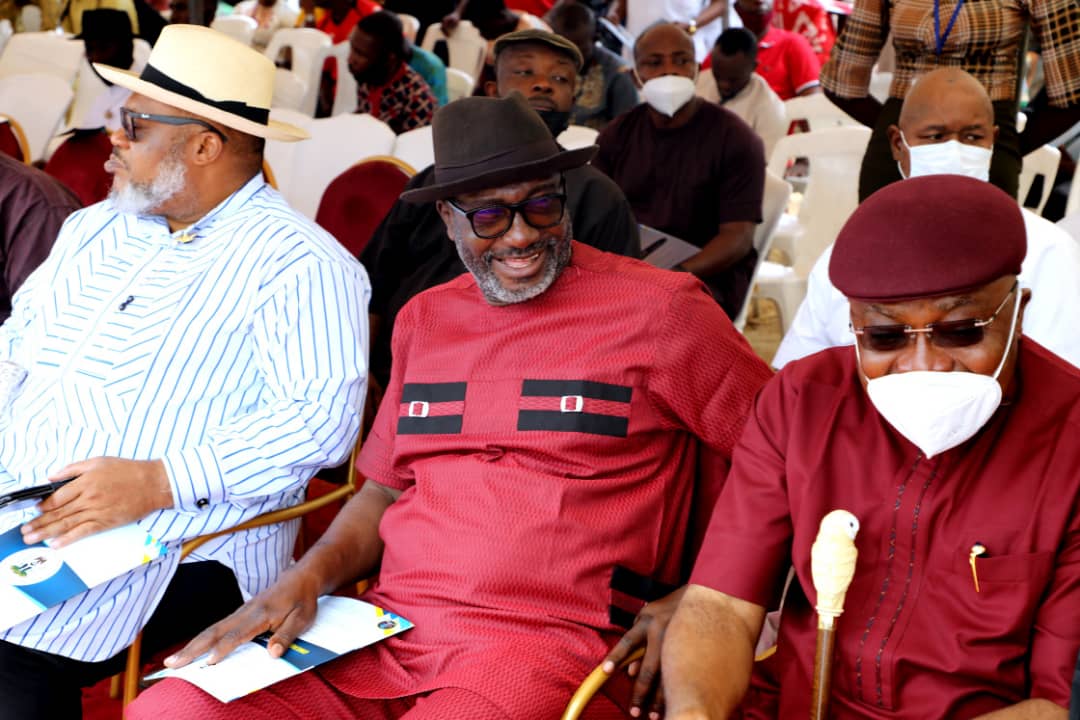 The Peoples Democratic Party (PDP) National Working Committee (NWC) has called for unity among stakeholders in Anambra state, ahead the June 26 primaries for the state governorship election.
The party's National Chairman, Prince Uche Secondus, made the call during the NWC meeting with the party aspirants, leaders and other stakeholders from Anambra, held in Abuja on Monday.
Secondus said the meeting was called to enable the NWC to interact with stakeholders, as elections held off season were always very stormy and tough.
"We are here basically for us to make sure first and foremost that all our leaders and all our aspirants are in unity. It is very important for this trying period and you know the period, we are in,"he said.
Secondus said that unity was key, especially now that the country was passing through challenges including insecurity that must not be taken for granted.
He said the only way to get out of that was to make sure that things were done properly.
"Let there be fairness, equity and justice, which is in deficit in our country; and that is what the PDP stands for.
"We stand for fairness, equity and justice under the rule of law. This is a party that believes that all Nigerians are one. We must live together as brothers and sisters," he said.
The party chairman said that Anambra was key to the mission of rescuing Nigeria and uniting the country.
"Anambra is the economic key of our country and we must conduct our affairs to show the world that PDP is different and ready to rescue this country.
"That is why we are to interact with leaders of our party, and at the end of this meeting, I think we will go home happy that on Saturday it will be the freest congresses ever that are conducted.
"So, Anambra, we want to advise, we want to call our people, the time to put down ourselves is now.
"This is the time to look at each other. We must not allow both Anambra and our country to fail. We must show that good example.
"You have been leading in several areas, you must lead politically now. Our leaders must be statesmen. They must look beyond an individual and narrow interest.
"It is time for us to look at Nigeria. If we get it wrong, the consequences will be great. It will reflect on other parts of the country," Secondus said.
Also, PDP National Organising Secretary, Col. Austin Akobundu, said the meeting was customary anytime PDP had major contests.
Akobundu said the meeting was called to ensure everybody was carried along in the primary to ensure peaceful outcome.
"It is for this reason that the NWC directed to meet with all stakeholders in Anambra.
"This is just a cross section of our quality stakeholders in Anambra that were invited to attend this meeting.
"It is simply to rub minds, have an interactive session and discuss ways and means that we can employ to have hitch-free primary with everybody on board."