Mensah Wants Contract Extension At French Side
Former Sunderland defender,  John Mensah has said that he is keen to get an extended run of football at French side Rennes after overcoming his injury woes.
Mensah's career has been dogged by persistent injury that has cost him the Ghana captaincy and his place in the Black Stars squad.
Similar setbacks cost him a permanent deal at English side Sunderland and led to a contract termination at parent club Lyon last summer.
He rejoined Stade Rennes in January.
"For now I am not thinking of the national team, I know if I get to play regularly with Rennes, I could get a chance to return for Ghana"
Now, the 30-year-old is focused on breaking into the first team.
"I was a bit unlucky with injuries and spent a bit of time out of the game," Mensah told Tidesports  source  in France.
"It's difficult when you come back from a long injury; it's very hard because you are afraid of suffering another setback.
"Sometimes I get frustrated, but what else can I do? Injury is part of football so there is nothing I can do.
"There were hard moments with the doctors and physios – but those tough days are well behind me.
"Right now I'm fully fit but I need games to regain my confidence and a place in the squad.
"It's tough because the regular players are doing well. It hasn't been easy but I understand how difficult it is for the manager as well."
Mensah is now three months into a six month deal, and is hoping to extend his stay at the club he captained in 2008.
"They know what I'm capable of doing when I'm fit and on the pitch from my previous stay here," he said.
"I got the chance to come here. I hope I'll also get the chance to play and prove my injury days are well behind me.
Nicknamed 'the Rock of Gibraltar' in his native Ghana on account of his reliability in defence, and a firm favourite with the Sunderland faithful, Mensah is looking back at his best days for motivation.
"At Sunderland I put in a great performance, same at Lyon. I thank God that what I did in England is still being appreciated by the fans.
"For now I am not thinking of the national team, I know if I get to play regularly with Rennes, I could get a chance to return for Ghana.
"Some people expected me back as the captain but realistically, I need to earn my return with regular action and full fitness to be recalled."
The former Ghana captain spent six years in Italy before moving to France in January 2006.
He played 67 games for Lyon between 2008 and 2012.
Mensah has 82 Ghana caps but did not make the squad for this year's Africa Cup of Nations in South Africa.
Athletics: Okagbare Begins Preparation For Tokyo 2020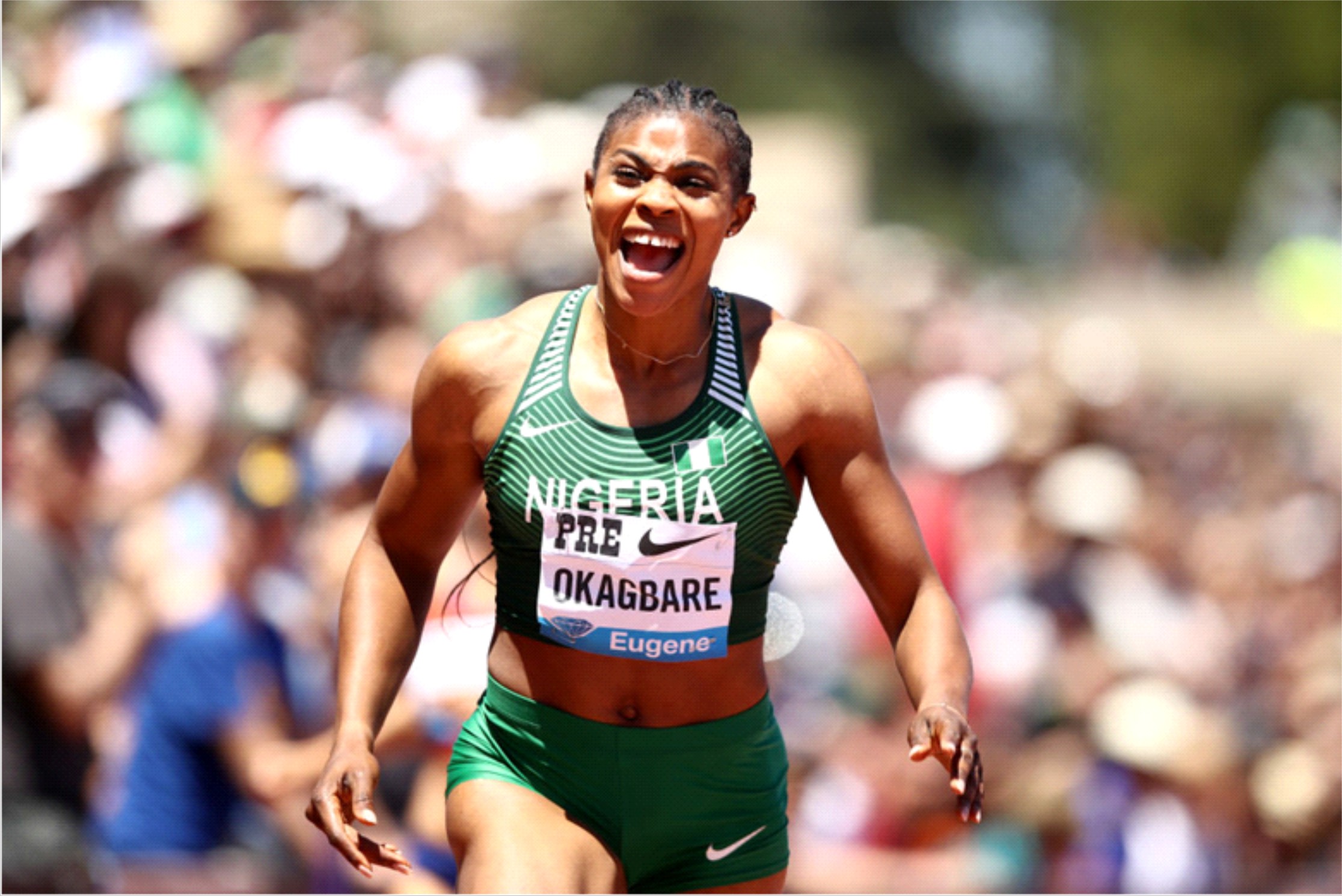 Blessing Okagbare, yesterday started her preparations for the Tokyo 2020 Olympics at the National Trials.
The opening day of the Tokyo 2020 National Trials will see Okagbare competing in the 100m against highly rated Grace Nwokocha
Okagbare, the 8th time national champions is the favourite to win the event again, but Grace Nwokocha remains one of her biggest threats.
The American-based track queen won the championship from 2009 to 2014 and returned to win the 2016 edition after missing out in 2015.
Despite her qualification for the Olympics, Okagbare will be hoping to continue her winning streak and go to the Olympics in high spirits.
Apart from the 100m finals expected to take place in the afternoon, there will be shotput men final with all eyes on  Chukwuebuka Enekwechi.
LAA Holds Lucrative Track Meet, Next Week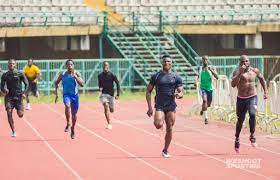 The Lagos State Athletics Association has announced it would be holding a lucrative Athletics Meet on Thursday, June 24, 2021, at the Teslim Balogun Stadium.
Yussuf Alli, who is the Meet Director for the Lagos Open Athletics Championship, made the disclosure on Wednes-day even as he revealed that arrangements were in top gear to have an elite cast of athletes in the one-day meet.
According to Alli, the Lagos Open Athletics Championship will simultaneously serve as a qualifying window for the Tokyo Olympics as well as a preparatory event for athletes that have already qualified for the sporting showpiece.
"This is another fantastic window for those seeking to qualify for the Tokyo Olympics as well as those seeking quality competition to stay in shape for the Olympics," Alli said.
"The Lagos State Athletics Association, which is one of the most vibrant in the country, is out to organise a world-class event that would be the talk of the town as we count down to Tokyo,"  he added.
The list of events to be competed for at the Lagos Open Athletics Championship include, the 5,000 meters, 400 meters hurdles, 100 meters, 800 meters, 400 meters and 100 meters.
There would also be quality action in the 4×100 meters open, 4×100 meters open and 4×400 meters mixed relay.
Long jump, High jump, Triple jump, Shot put as well as  4×100 secondary schools relay and 4×100 secondary schools relay have all been pencilled down for the maiden Lagos Open Athletics Champion-ship.
Organisers have assured that the top three finishers across all the events will receive handsome prizes for their efforts.
S' Falcons Bow To World Champions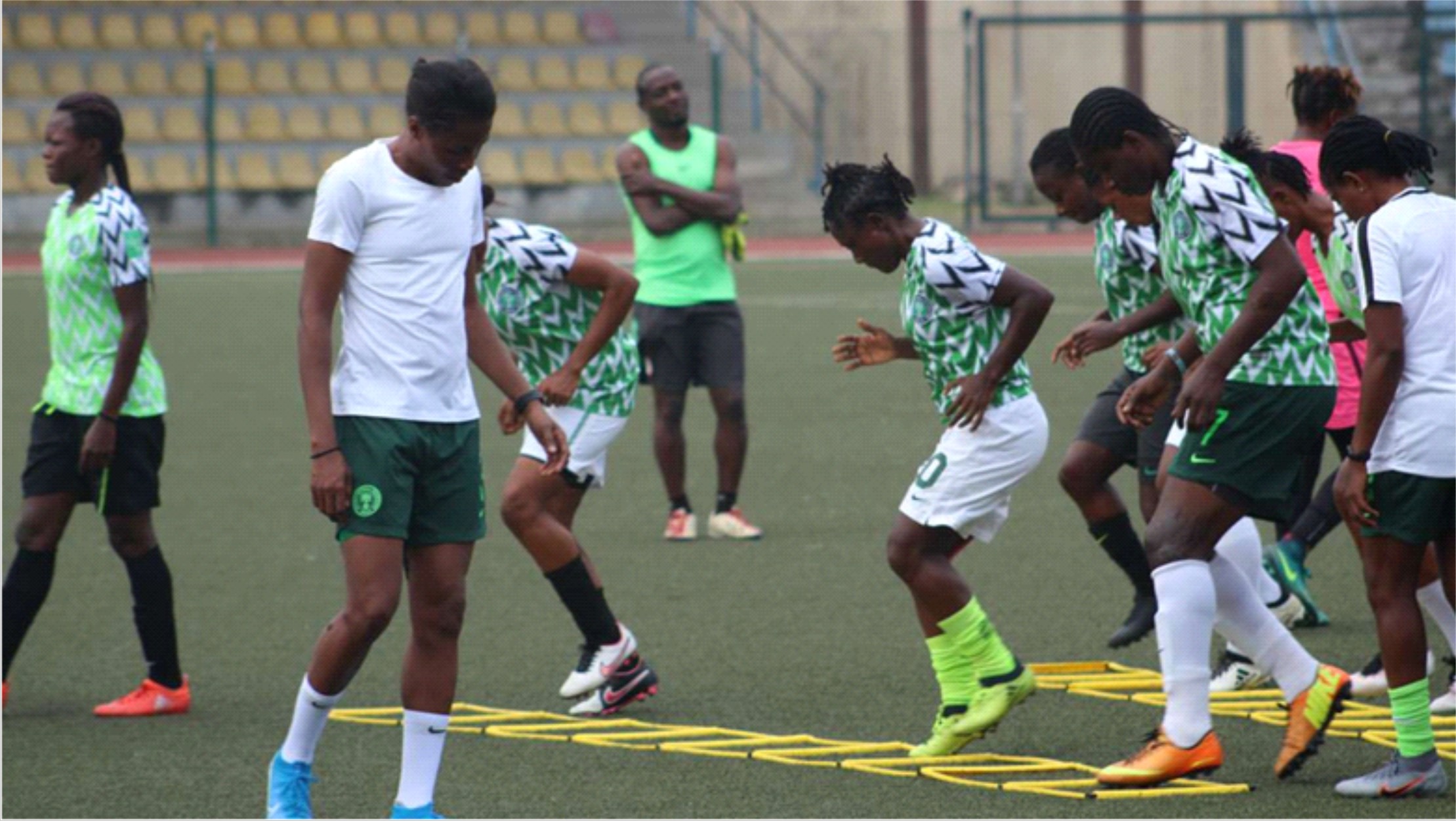 The Super Falcons of Nigeria lost 2-0 to world champions, USA, in their final Group game at the 2021 Summer Series in Texas, USA.
The result means the African champions failed to win any of their three matches at the invitational tourna-ment, drawing one and losing the other two.
Kristen Press gave the Americans the lead on the stroke of half time, and before Lyn Williams killed Falcons hope of getting a draw with the second goal on the dot of 90 minutes.
With the victory, the world number one has now gone 42 games without tasting a defeat .As for the Falcons, the aim of participating in the Summer Series was to prepare them for a crucial 2022 African Women's Champion-ship eliminator against perennial rivals, Ghana in October.
The African Women's Championship will serve as qualifiers for the 2023 World Cup in Australia and New Zealand.