Rivers Ready For Schools Sports Festival
No fewer than 7,000 pupils and students from various states of the federation are expected to participate in the 5th edition of National School Sports Festival scheduled for Port Harcourt from January 24- February 3, 2013.
Secretary of the Media/Publicity Sub-Committee, Olalekan Ige disclosed this in Port Harcourt Wednesday while speaking on the readiness of the state to host the festival.
He disclosed that participating athletes would be a combination of primary and secondary school students.
According to him, the Local Organising Committee (LOC) had concluded arrangements to ensure a successful hosting with the short listing accommodation and facilities for the games.
He listed venues for the games to include Adokie Amiesimaka Stadium, Alfred Diete-Spiff Civic Centre, Liberation Stadium and Port Harcourt Golf Club, while the University of Port Harcourt is scheduled to be used for accommodation.
"We are ready in terms of facilities, in terms of feeding, of course, that will not be a problem.
"We already have the experience .We hosted athletes during the national sports festival, which held in Port Harcourt. So, we already have the experience of how to be able to handle the feeding.
"And of course, because they are children from primary schools and students from junior and senior secondary schools, they require a special type of care. Some of them may be actually leaving their state for the first time since they were born, so they will be coming to a state they have never been before.
"So, we expect that we will have some kind of new experience in terms of being able to handle children , but then, we are of course going to get keepers who will stay with these children, who will be able to talk to these children,'' he stressed.
Among the sports for the festival include athletics, handball, swimming, volleyball, football, badminton, wrestling, table tennis, hockey, boxing, chess, judo, taekwando, tennis, scrabble weightlifting, cricket, golf, dart and rugby would be demonstration sport.
Infantino Reveals How Nigeria Can Host FIFA Competitions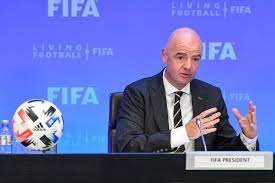 FIFA President, Gianni Infantino last Thursday, in Abuja, revealed how Nigeria can be made a destination for top Grade A football matches and FIFA competitions.
Infantino gave the insight when the Minister of Youth and Sports Development, Sunday Dare took him on a tour of the renovated main bowl of the MoshoodAbiola National Stadium.
The FIFA boss, who was visibly happy with the re-grassed pitch at the stadium, said well-maintained stadia with good pitches were key to hosting grade A matches.
He said FIFA was ready to work more closely with Nigeria to develop the game and host more grade A matches in the country.
"We (FIFA) have to make sure when a country, when a government with the President, the minister and private persons are investing in football, in stadia, we work with them to give something back.
"It's obvious that stadiums like this (MoshoodAbiola stadium) and others in Nigeria deserve the best quality games.
"They deserve top national team games, top club games and it's not just about Nigerian football or African football, it's about global football.
"We are working together to see what kind of new opportunities, competitions we can bring for men and women to fill this stadium and make the heart of the stadium beat for the fantastic spectacle that all of the Nigerian love, which is football," he said.
Earlier, the minister said the Federal Government will continue to invest in sports development and facilities.
Tidesports source reports that the FIFA President, in the company of the minister, had earlier visited President Muhammadu Buhari at the Statehouse, as part of his engagement.
Why NFF Must Offset Rohr's Salaries, Bonuses  – Aikhomogbe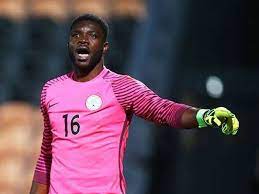 Former Nigerian goal keeper, Andrew Aikhomogbe has called on the Nigerian Football Federation (NFF) to resolve every outstanding salaries and bonuses owed to the Super Eagles coach, Gernot Rohr before the next World Cup qualifiers against Central Africa Republic (CAR).
Aikhomogbe made this known on the backdrop of the football body's recent deal with Baba Ijebu.
Although the financial details of the deal was not disclosed, Aikhomogbe in an interview with Newsmen from his base in Cairo, Egypt, stated that the NFF should use this platform to offset Rohr's salaries and bonuses.
"It's a big delight to know that the Nigeria Football Federation have signed a deal with Baba Ijebu and this will serve as an opportunity for them to use part of the money to pay Rohr's salaries and bonuses.
"There is no better time to motivate him than now before Nigeria's next 2022 World Cup qualifiers against the Central Africa Republic (CAR) on October," he said.
Enyimba Players Vow To Support  Finidi
Enyimba FC Goalkeeper, John Noble has stated that the players of the People's Elephants will be key to the success of the newly appointed coach of the team, Finidi George.
Finidi, signed a two-year deal with Enyimba and oversaw his first full training session with the team on Thursday after a cameo appearance on Wednesday.
Speaking in a chat with Tidesports source, Noble  gave his assessment of the coach in his first session under the manager and believes the former Super Eagles winger has what it takes to lead the team to the next level.
He added that the Enyimba players will be the ones to hand Finidi George his success at the club.