Customs Honours Officer For Outstanding Performance
The just concluded Comptroller General of Customs Conference in Katsina state was regarded as one of the best in terms of organization and high profile by  participants.
The conference which was held at the Umaru Musa Yar'adua University was attended by two former presidents, Alhaji Shehu Shagari and Chief Olusegun Obasanjo while President Goodluck Jonathan was represented by the Vice President, Namadi Sambo, Speaker of the House of the Representatives, Alhaji Aminu Tambuwal and former Vice President, Alhaji Atiku Abubakar were  among others in attendance.
The highpoints of the event was the awards of honours to merited officers of the service both serving and retired.
Among the award winning officers was Assistant Superintendent of Customs 1 Ape Fagga G.D, who was honoured by the customs management with a silver medal for realsing over N 1 billon revenue by raising Demand Notices (DN).
Demand Notice is issued on imports which were either undervalued, misclassified or underpaid.
It is only an expert and trained officer on classification and valuation that can detect and raise demand notices for such undervalued goods. This is the reason why Fagga was the only officer honoured for such uncommon feats.
Born on the 25th January 1966, in Obi LGA of Nassarawa State, Fagga attended St. John Bosco College, Domain Nassarawa state as well as the Federal polytechnic, Mobi Adamawa state and graduated with both National Diploma and Higher National diploma in Business administration. He joined the Nigeria Customs Service in October, 1989 as a customs assistant: Fagga continued to improve himself as he did his post Graduate Diploma (PGD) at Abubakar Tafawa Balewa University, Bauchi in Financial management before obtaining his Master Degree in Financial management from Lagos state University in 2005. With his educational qualifications, he was upgraded from the rank of Inspector of Customs to Assistant superintendent of Customs II in 2006.
In 2010, he was promoted to Assistant Superintendent of Customs 1.
Fagga is regarded as a brain box of Customs laws and procedures, with smart takes on classification and valuation. He is very dedicated and hardworking officer who discovered various fraudulent attempts perpetrated by importers and their agents.
At the PTML command, the fear of Fagga is the beginning of wisdom for agents of fraudulent antics, as he fished them out and made them pay for their sins. He is an expert on physical examination of goods and giving correct reports. He is also a guru on preparation and issuance of unquestionable Demand Notices (DN) on underpaid and undervalued goods. It is on record that Fagga has raised, such DN of not less than N 1 billion for the PTML command. He served at various commands across the country including Adamawa, Nassarawa, Tincan Island Port, Lilypond, Enforcement and Drugs and EI & I in the Customs Headquarter.
Customs Cautions Officers On Improper Dressing, Unkempt Beards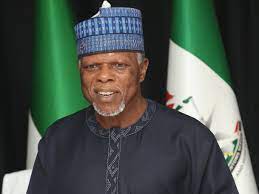 The Nigeria Customs Service (NCS) has threatened to sanction its officials for improper dressing and unkempt beards.  Other minor violations include use of name tags.
This was contained in a memo issued by the Deputy Comptroller General, Human Resources Development of NCS, A.T. Babani.
The memo number HRD/2021/026 titled: "Introduction of Customs Police Caution Slip in the Service" was dated 10th September, 2021.
The memo stated that the caution slip would be issued in triplicate for minor offences such as improper dressing, use of unapproved name tags, and failure to shave among others.
The service said it has introduced the use of Customs Police Caution Slip (CPCS) as a law enforcement tool in the service.
The memo reads, "I am directed to bring to your notice that the Comptroller General of Customs has approved the usage of Customs Police Caution Slip (CPCS) as a law enforcement tool in the service.
"The slip which will be administered by the Customs Police Unit of various Zones/Area Commands would be in triplicate and once issued, a copy shall be forwarded and inserted into the officer's establishment file.
"The issuance of the Customs Police Caution Slip (CPCS) will include offences such as improper dressing, multi-colour waist belt other than approved one and usage of unapproved name tag, failure to shave, and other sundry minor violations of the second regulation 13 of the Customs and Excise Management Act CAP LFN of 2004 as amended.
"The caution slips would serve as a proactive tool to ensure compliance to rules and regulations.
"First-time offenders, repeated offenders and consistent pattern of offence identified, shall be documented and used for strategic decisions making".
Stakeholder Tasks RSG, MWUN On Piracy
The Maritime Workers Union of Nigeria (MWUN), Rivers State Branch, says the union and the state government need a strong synergy to tackle the act of sea piracy and all forms of criminal activities in the state's waterways. 
Chairman, MWUN, Rivers state Branch, Comrade Jonah Jumbo, in an interview with The Tide, noted that unlike in Lagos State, there was no synergy between the Rivers State Government and MWUN to curb piracy on the waterways.
"We need to work together to checkmate all forms of criminality, sea piracy and attacks on passenger boats in our waters", Jumbo said.
Comrade Jumbo insisted that the state government and the union were working in parallel lines, hence the high rate of piracy on the waterways.
Jumbo said, lack of synergy between the state and the union was having negative turns in its operations, thereby not improving marine transport business in the state.
The chairman said the union alone cannot solve the problem of insecurity in the waterways, hence the need for collaborations between the state government and other relevant authorities.
He further noted that Lagos State was doing well in marine transportation because there was a strong synergy between the state government and the union.
"Lagos state maritime business is improving every day with more fleets because the government, stakeholders and the union are working towards ensuring success", he said.
By: Chinedu Wosu
Inadequate Facilities At MAN Worry Mariners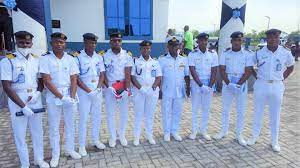 The Nigerian Association of Master Mariners (NAMM) has lamented lack of simulators for training of cadets at the Maritime Academy of Nigeria (MAN) in Oron, Akwa Ibom State.
The body also decried lack of ocean-going vessels to enable the cadets of the academy acquire the mandatory sea time experience.
NAMM President, Capt. Tajudeen Alao disclosed this during an interview with newsmen, recently. 
"Training at the Academy had always been as per the International Maritime Organisations (IMO) model courses", he said.
Capt. Alao said the shortcomings have always been in the areas of lecturers, simulators and international trading ships for practical exposure.
Other challenges include lack of funding, bureaucracy and the Nigerian factor.
"Leadership of the academy too has not been based on professionalism but political consideration. The shipping companies who are end-users have not committed their services to the academy.
"The number of students per class is much more than what is obtainable in the western world. 
"There are no core ship-related courses, not many courses, facilities and disciplines," Alao said.