Anti-Austerity Strikes Turn Violent In Europe
Millions of angry workers on Wednesday went on strike across Europe to protest spending cuts and tax rises they say have made the economic crisis worse in what is termed as a coordinated day of action.
Protests,  the largest and most violent, are taking place in Spain, where a general strike has shut down or disrupted public transport while many schools, shops, factories and airports are closed.
There were also significant walkouts and outbreaks of violence in Portugal, Greece and Italy.
Moreso, limited protests are taking place in other countries, including France and Belgium and even in Germany where the traditionally strong economy has taken a hit.
Transport across the continent is being disrupted by the strikes. Hundreds of flights have been grounded, and there are severe reductions in intercity rail services and local transit systems.
In Spain and Portugal, hundreds of flights were cancelled, car factories and ports were at a standstill and trains barely ran where unions held their first ever coordinated general strike.
Riot police arrested about two protesters in Madrid and hit others with batons, witnesses said, and in Rome, students pelted police with rocks in a protest over money-saving plans for the school system.
International rail services were disrupted by strikes in Belgium and workers in Greece, Italy and France planned work stoppages or demonstrations as part of a "European Day of Action and Solidarity".
"We're on strike to stop these suicidal policies," said Candido Mendez, head of Spain's second-biggest labour federation, the General Workers' Union, or UGT.
More than 60 people were arrested in Spain and 34 injured, 18 of them security officials after scuffles at picket lines and damage to storefronts.
Protesters jammed cash machines with glue and coins and plastered anti-government stickers on shop windows. Power consumption dropped 16 per cent with factories idled.
International lenders and some economists say the programmes of tax hikes and spending cuts are necessary for putting public finances back on a healthy track after years of overspending.
While several southern European countries have seen bursts of violence, a coordinated and effective regional protest to the austerity has yet to gain traction and governments have so far largely stuck to their policies.
Spain, where the crisis has pushed millions into poverty, has seen some of the biggest protests. Prime Minister Mariano Rajoy is trying to put off asking for European aid that could require even more budget cuts.
Passion was inflamed when a Spanish woman jumped to her death last week as bailiffs tried to evict her from her home. Spaniards are furious at banks being rescued with public cash while ordinary people suffer.
In Portugal, which accepted an EU bailout last year, the streets have been quieter but public and political opposition to austerity is mounting, threatening to derail new measures sought by Prime Minister Pedro Passos Coelho.
His centre-right government was forced by protests to abandon a planned increase in employee payroll charges, but replaced it by higher taxes.
Passos Coelho's policies were held up this week as a model by German Chancellor Angela Merkel, who is despised in much of southern Europe for insisting on austerity as a condition of her support for EU aid.
"I'm on strike because those who work are basically being blackmailed into sacrificing more and more in the name of debt reduction, which is a big lie," said Daniel Santos de Jesus, 43, who teaches architecture at the Lisbon Technical University.
Some five million people, or 22 per cent of the workforce, are union members in Spain. In Portugal, about a quarter of the 5.5 million strong workforce is unionised.
Major demonstrations were planned for the evening in Madrid, Lisbon, Barcelona and other cities.
Just 20 per cent of Spain's long-distance trains and a third of its commuter trains were running. Lisbon's Metro was completely shut and only 10 per cent of all trains will run under a court-ordered minimum service.
In Barcelona, Spain's second-biggest city, hundreds of trash containers were taken off the streets to stop them being burnt.
More than 600 flights were cancelled in Spain, mainly by Iberia and budget carrier Vueling. Portugal's flag carrier TAP cancelled roughly 45 percent of flights.
Osinbajo Solicits Support For FG's Housing Scheme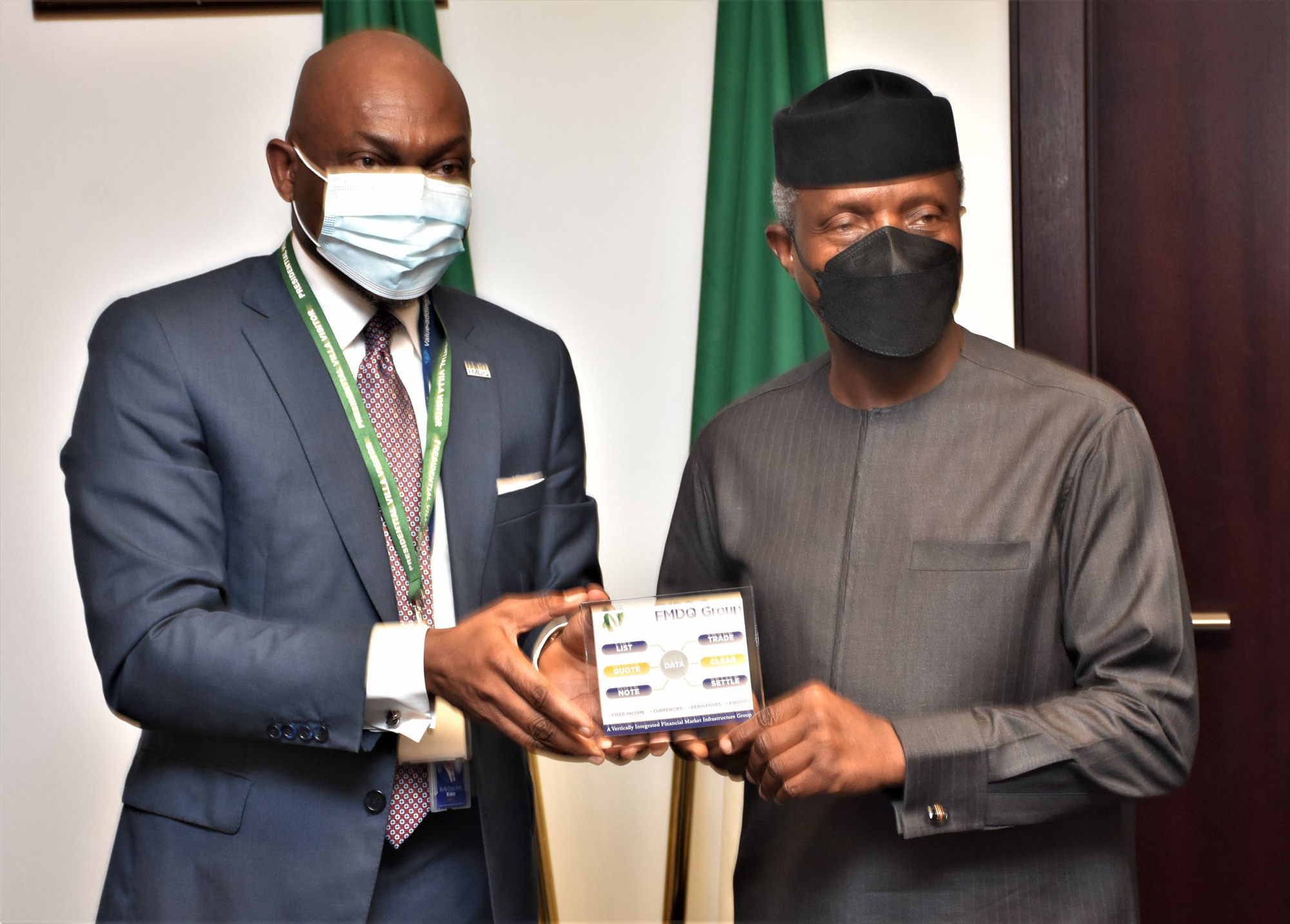 Vice President Yemi Osinbajo has urged financial market experts to support the Federal Government's efforts by developing an appropriate housing finance model that will significantly transform the housing sector on a large scale.
Osinbajo stated this on Monday when he received, on a courtesy visit to the Presidential Villa, a delegation from the Financial Markets Dealers Quotations Group (FMDQ) led by its Chief Executive Officer, Bola Onadele; who came alongside a delegation from the Independent Petroleum Producers Group.
Senior Special Assistant to the Vice President on Media and Publicity, Laolu Akande, disclosed this in a statement titled 'Let's unlock Nigeria's housing deficit, Osinbajo tasks financial market experts.'
Economic experts posit that the housing deficit in Nigeria is estimated between 18-22 million housing units, while the ratio of mortgage finance to GDP in the country is only 0.5 per cent, it is 31 per cent in South Africa and two per cent in Ghana and Botswana.
In his address, the Vice President said, "I like the point you made about the National Housing Blueprint. I very strongly believe that if we can unlock the conundrum in the sector, we can get things working.
"In our ESP, we have something on social housing but one of the critical issues there is how to market these houses, how we can provide the finance so that people can afford to buy them. These are houses that are in the order of about N2 million or N2.5 million.
"But there are still constraints on account of the fact that we just do not have anything like a feasible housing finance model, I think it is time for us to do so. It just looks like it has always escaped our capacity to find a real solution to the problem".
Speaking on the possibility of having a model that will work, Osinbajo noted that "everyone recognises that we are in very challenging times. But I agree with you that the sheer range and vastness of our potentials make it seem almost intuitive that we are bound to succeed.
"I have no doubt in my mind whatsoever, that given the right mix of policy initiatives, we can get these things done. And your characterization of what needs to be done like attracting capital and sustaining it is so important because ultimately, capital will go where it is best treated.
"And if we are able to attract it (because we have the market, we have everything going for us), even in the worst of times, despite the situation, you find that there is still a great deal of interest."
Speaking earlier, Onadele said the visit was to inform the Vice President about the transformation taking place in the FMDQ and the need for government support in growing the financial market for the benefit of Nigerians and the economy.
Nigerians Spent N2.33trn On Petrol In 13 Months – NNPC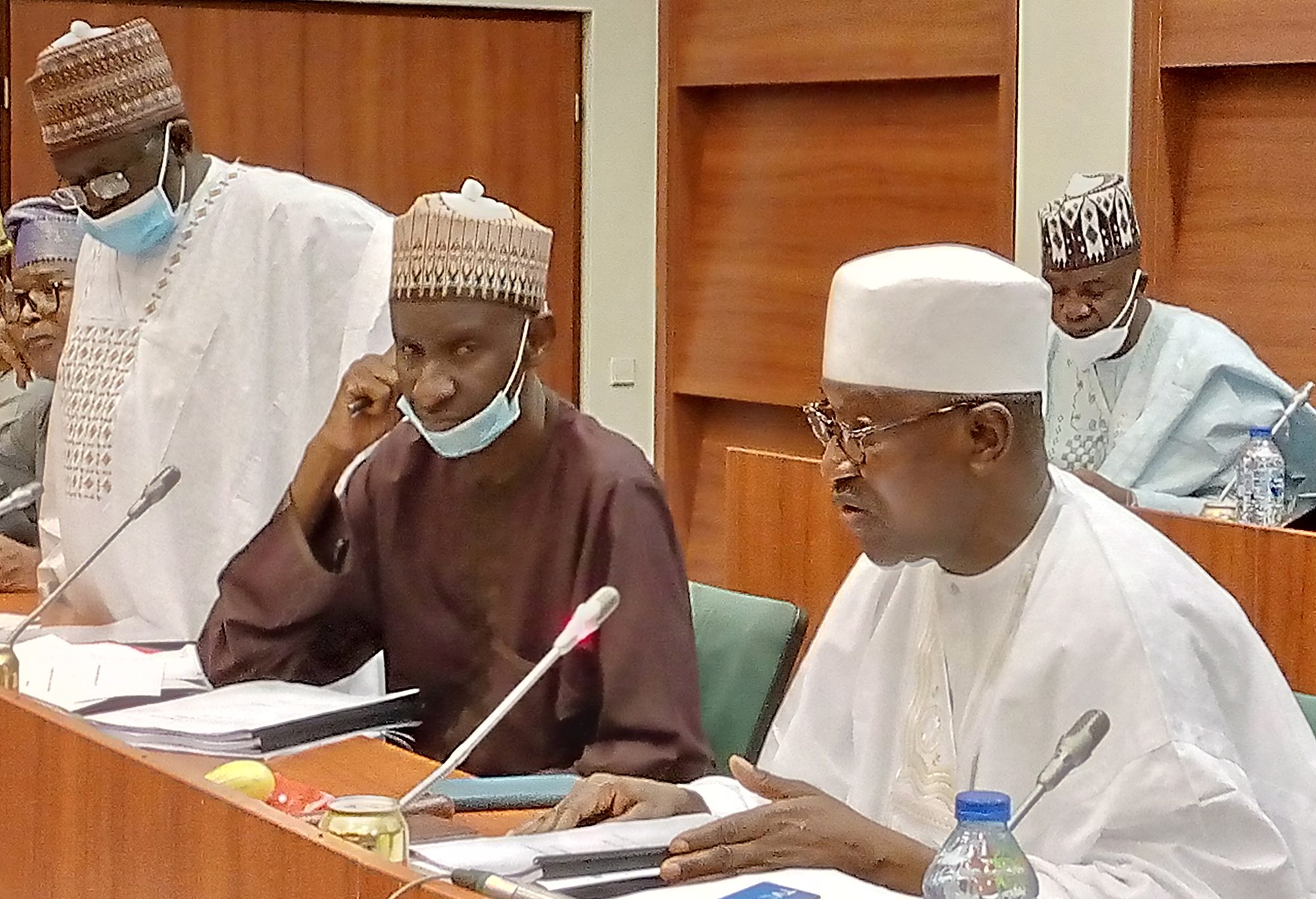 The Nigerian National Petroleum Corporation (NNPC) on Monday said that the total revenue generated from the sale of petroleum products for the period of May 2020 to May 2021 stood at N2.35tn.
Out of this amount, the corporation disclosed, Premium Motor Spirit contributed about 99.61 per cent of the total sales with a value of N2.34tn.
A statement by the Group General Manager, Group Public Affairs Division of the Corporation, Garba-Deen Muhammad, said the figures were contained in the May 2021 edition of the NNPC Monthly Financial and Operations Report.
The statement was titled, "NNPC records crude oil, gas sales of $219.75m in May …posts N295.72bn from sale of petroleum products"
It read in part, "Total revenues generated from the sale of petroleum products for the period of May 2020 to May 2021 stood at N2.345tn where Premium Motor Spirit contributed about 99.61 per cent of the total sales with a value of N2.336 trillion.
"In terms of volume, the figure translates to a total of 2.241 billion litres of white products sold and distributed by PPMC in the month of May 2021 compared with 1.673billion litres in the month of April 2021."
Total sales of petroleum products for the period May 2020 to May 2021 stood at 18.65 billion litres and PMS accounted for 99.69 per cent of total volume.
The corporation also recorded a total crude oil and gas export sales of $219.75m in May this year.
The $219.75m represents an increase in sales of 180.29 per cent when compared to the previous month of April this year.
The report stated that crude oil export sales contributed $181.19m (82.45 per cent) of the dollar transactions compared with $4.22m contribution in the previous month, while the export gas sales component stood at $38.56m in May 2021.
Forex: CBN To Engage Crime Agencies To Fight Fraudsters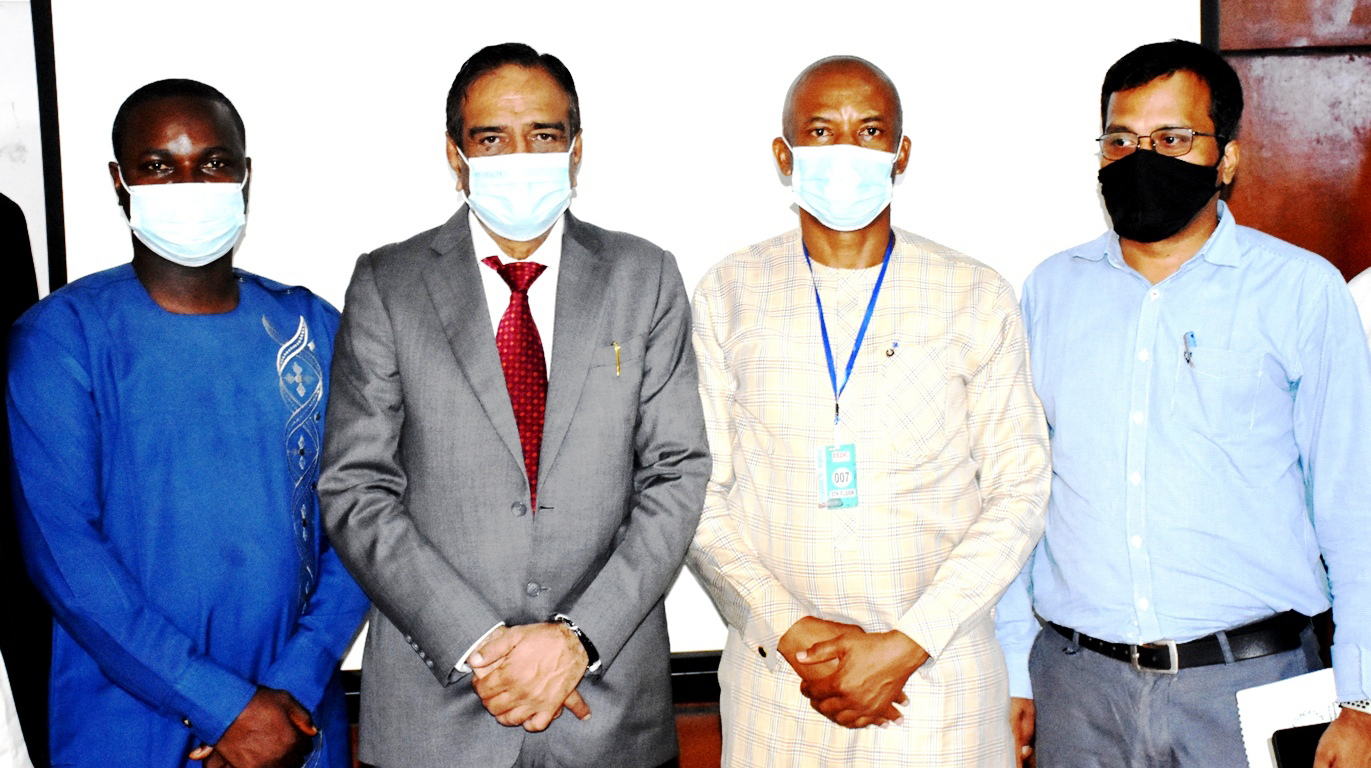 The Central Bank of Nigeria (CBN) has vowed to engage financial crime fighting agencies to pursue fraudsters who have been deceiving the banks with fake documents to buy foreign exchange at cheap rates and sell at higher rates at the black market.
The apex bank had, few weeks ago, stopped selling forex to Bureau De Change operators and asked legitimate travellers to approach the banks to access cheap forex.
This is against the backdrop that many customers have been deceiving commercial banks with fake documents to obtain the forex at cheaper rate, and prevented genuine travellers from gaining access to forex.
The CBN Governor, Godwin Emefiele, had in an earlier statement, said that the BDCs defeated their purpose of existence to provide forex to retail users and had become wholesale and illegal dealers.
"They have remained renegade and so greedy, recalcitrant with abnormally high profit from these sales, while ordinary Nigerians have been left to feel the pain and therefore suffer," the CBN boss said. 
Emiefele had posited that the CBN had maintained its stand to discontinue the sale of forex to the BDCs.
He urged Nigerians with legitimate business to approach the banks for cheap forex.
According to him, travellers could access up to $4,000 for personal travelling allowance and $5,000 for business travelling allowance.
Findings, however, showed that commercial banks have been reporting fraudulent forex demands to the CBN.
Confirming this, the CBN governor said, "We conducted a study; one of the banks in one day sold to 52 people who said they wanted to travel. After two weeks, they went to check, 40 out of the 52 had cancelled their tickets.
"How could you have a situation where about 70 per cent or 80 per cent who went to bank to buy BTA on the reason that they want to travel, banks sold to them, they turned back and went and sold to the black market. They were asked to return it and we are going to pursue you if you are involved in these nefarious activities.
"If you go to bank with fake visa, fake passport, we have told them not to sell to you. If they sell to you mistakenly, and after two weeks, we check and find that you cancelled your ticket or your visa is fake, they will call you because you are their customer.
"They have your BVN, they have your number, they will call you to return the dollars. If you do not return it, they will place your name on their website, your BVN on their website, we will pick those details.
"We will send them to EFCC and other crime agencies, they will pursue you and you must return the dollars because you cannot acquire it illegally. That is our position".