Between Constitutional Review And Nationhood
"Tonight, more than 200 years after a former colony won the right to determine its own destiny, the task of perfecting our union moves forward.
It moves forward because of you. It moves forward because you reaffirmed the spirit that has triumphed over war and depression, the spirit that has lifted this country from the depths of despair to the great heights of hope, the belief that while each of us will pursue our own individual dreams, we are an American family and we rise or fall together as one nation and as one people".
This excerpt from President Barack Obama's re-election speech last Tuesday night aptly captures the aura that surrounded proceedings in last weekend's Degema/Bonny Federal Constituency Peoples' Public Session on the Review of the 1999 Constitution.
Last Saturday, Nigerians, no doubt, got the opportunity they had long craved for. Divided into the 360 Federal Constituencies, they came together in their clusters to be able to contribute to the constitution that binds the country together, to be in a position to attempt to right the numerous perceived wrongs warranted by what many a Nigerian term as ill-written constitution.
It was the first time in the life of the 52 years old country, with ten Constitutional reviews, that the people have been given this opportunity, and none, going by what transpired in the Degema/Bonny Federal Constituency, was ready to let the opportunity slip by.
In the task of moving the country forward, all the participants showed eagerness to correct those areas of the constitution considered to be the cloak under which various ills are executed in the body polity of Nigeria.
In all 43 items of the tentative template provided as guide for voting on key issues by the House of Representatives, participants at the Degema/Bonny Federal Constituency exhibited such unbridled candour that is reminiscent of the American spirit.
All 170 participants, including those representing key segments of the country and volunteers in the constituency, exhibited such maturity that left no one in doubt that Nigerians are ready to determine their own destiny and move forward as a nation.
Going by what transpired at the Degema/Bonny Federal Constituency, all 360 constituencies have their mindset on what they want in the constitution, and what to expect given the exigencies of the moment, based on the interests of their peculiar constituency.
Currently, though, the determination to move forward at the end of last Saturday's proceedings is just at the level of the 360 Federal Constituencies. The real determination to work and reason as a nation, however, is in terms of merging all the determinations of the various constituencies into one indivisible work plan accepted by all segments of the country.
This, in fact, is where the true determination of Nigerians to coexist as a nation will be tested most. Areas likely to cause disagreement among the constituencies and States may include state creation, indigenship, zoning of the Presidency, immunity for the President and Governors, State Police, true federalism and revenue allocation.
The reason is that in all of such matters, each State has special interests that would be difficult to compromise. One way or another, each State or geo-political zone feels either sidelined or victimized in at least one of these issues.  They are therefore likely to seek redress by way of compensation in agreement to their stand to be recognized in the constitution.
This is where another of Obama's post-election speech comes to bear. Realizing the enormity of the divergent group and personal interests in politics generally, he said, "I know that political campaigns can sometimes seem small, even silly. And that provides plenty of fodder for the cynics that tell us that politics is nothing more than a contest of egos or the domain of special interests".
He explained that beyond this stance, a knowledge and understanding of what politics should be and how it should be viewed can only be appreciated in the context of peoples' willingness to make certain commitments.
"You'll hear the determination in the voice of a young field organizer who's working his way through college and wants to make sure every child has that same opportunity. You'll hear the pride in the voice of a volunteer who's going door to door because her brother was finally hired when the local auto plant added another shift.
"You'll hear the deep patriotism in the voice of a military spouse who's working the phones late at night to make sure that no one who fights for this country ever have to fight for a job or a roof over their head when they come home.
"That's why we do this. That's what politics can be. That's why elections matter. It's not small, it's big. It's important. Democracy in a nation of 300 million can be noisy and messy and complicated.
"We have our own opinions. Each of us has deeply held beliefs. And when we go through tough times, when we make big decisions as a country, it necessarily stirs passions, stirs up controversy", Obama said.
Nigeria may not be a country of 300 million people, but going by the rate of the country's increasing population, it might not be too far before it attains that status. However, what the country currently lacks in population, comparatively, it makes up in multi-lingual and ethnic dichotomy. These twin phenomena have been the remote causes of most disagreements in post-colonial Nigeria.
For the final stretch of the constitution review to record the same success as it did at the constituencies, therefore, the interests of Nigerians as a people with peculiar geographical needs and problems must be foremost in the hearts of those we have elected to represent us. No matter the fora they find themselves.
As Obama puts it, "but despite all our differences, most of us share certain hopes for America's future: We want our kids to grow up in a country where they have access to the best schools and the best teachers; A country that lives up to its legacy as the global leader in technology and discovery and innovation, with all the good jobs and new businesses that follow.
"We want our children to live in an America that isn't burdened by debt, that isn't weakened by inequality, that isn't threatened by the destructive power of a warming planet. We want to pass on a country that's safe and respected and admired around the world, a nation that is defended by the strongest military on earth and the best troops this world has ever known.
"But also a country that moves with confidence beyond this time of war, to shape a peace that is built on the promise of freedom and dignity for every human being.
"We believe in a generous America, in a compassionate America, in a tolerant America, open to the dreams of an immigrant's daughter who studies in our schools and pledges to our flag. To the young boy on the south side of Chicago who sees a life beyond the nearest street corner. To the furniture worker's child in North Carolina who wants to become a doctor or a scientist, an engineer or an entrepreneur, a diplomat or even a president — that's the future we hope for. That's the vision we share. That's where we need to go — forward. That's where we need to go".
Even in his conviction, Obama acknowledges that "Now, we will disagree, sometimes fiercely, about how to get there. As it has for more than two centuries, progress will come in fits and starts. It's not always a straight line. It's not always a smooth path.
"By itself, the recognition that we have common hopes and dreams won't end all the gridlock or solve all our problems or substitute for the painstaking work of building consensus and making the difficult compromises needed to move this country forward. But that common bond is where we must begin".
One point to begin is to set eyes on developing our homes, streets, communities and States both as individuals and as a government so that we will always feel comfortable in them any day. We need to develop an innate love for our roots to genuinely be able to claim love for other parts of the country.
If for nothing else, to encourage others to also feel free to visit or reside in them, just as we seek to improve other areas to our comfort. Every State in Nigeria has what it takes to develop and attract people to it. It's the determination to do it that's lacking.
In Obama's words, what makes America exceptional are the bonds that hold them together as the most diverse nation on earth: "The belief that our destiny is shared, that this country only works when we accept certain obligations to one another, and to future generations.
"The freedom which so many Americans have fought for and died for comes with responsibilities as well as rights. And among those are love and charity and duty and patriotism. That's what makes America great", according to Obama.
We can develop the same mindset. If we begin it from this point, we know in our hearts that the best is yet to come.
Senate Sets Up Seven-Member Conference Committee On Electoral Act Amendment Bill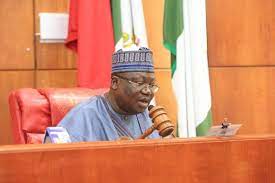 The Senate has set up a Conference Committee to harmonize positions on the Electoral Act Amendments Bill.
President of the Senate, Senator Ahmad Lawan who announced this Wednesday during plenary, said that the  conference Committee will work with that of the House of Representatives in order to be on the same page on Electronic transmission of results by the Independent National Electoral Commission, INEC.
According to Lawan, Senate Leader, Senator Yahaya Abdullahi, APC, Kebbi North  will be the leader of the team.
Other members are Senators Kabiru Gaya, APC, Kano South to represent North West; Danjuma Goje, APC, Gombe Central for North East; Uche Ekwunife, PDP, Anambra Central for South East; Sani Mohammed Musa, APC, Niger East for North Central; Ajibola Basiru, APC, Osun Central for South West and  Matthew Urhoghide, PDP, Edo South.
 Recall that of the seven members for the  Conference, while  only Senator Urhoghide voted YES Electronic transmission of election results, Senator Ekwunife was absent during the voting time and the other five members who are of the ruling All Progressives Congress, APC voted NO for electronic transmission of election results.
The  Senate was before its annual recess thrown into confusion and uproar  as  Senators considered  the Report of the  Electoral Bill, 2021 which is a Bill for an Act to repeal the Electoral Act No.6, 2010 and enact the Electoral Act 2021, to regulate the conduct of Federal, State and Area Councils in the Federal Capital Territory elections.
PIA: Buhari's Aide Tasks Southern Govs, Lawmakers On Amendments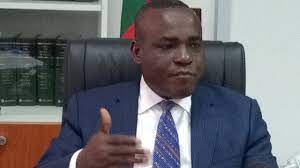 The Senior Special Adviser to the President on Niger Delta, Senator Ita Enang, has asked the Southern Governors Forum (SGF) and members of the National Assembly to take advantage of the proposed amendment to the Petroleum Industry Act (PIA) to change the Act on controversial issues of host communities development fund and the frontier basins exploration trust fund.
Mr Enang, a former senator, said members could propose amendments that could be consolidated with those proposed by President Muhammadu Buhari.
He stated this while appearing on "Politics Today" a programme on Channels TV.
Mr Buhari had written the National Assembly on Tuesday seeking an amendment to the PIA on the administrative part of the law.
The letter dated September 16 was read by the Senate President and the Speaker of the House of Representatives during plenary sessions on Tuesday.
The PIA, which was assented to by the president on August 16, was passed by the National Assembly under controversial circumstances in both chambers of the National Assembly in July.
The president seeks to increase the number of non-executive board members of the Nigerian Midstream and Downstream Regulatory Authority and the Nigerian Upstream Regulatory commission from two to six, to ensure representation of all geopolitical zones.
The Nigerian Governors Forum had in a communique after its 35th teleconference meeting in July expressed dissatisfaction with the ownership of the NNPC Limited and the issues of host communities and the frontier exploration trust fund.
The NGF recommended that given that the corporation is owned by the three tiers of government, the newly incorporated entity (NNPC Limited) should be owned by a vehicle that "holds th.e interest of the three tiers of government" – the institution that is currently positioned to carry out this mandate is the Nigeria Sovereign Investment Authority (NSIA).
The governors, in the communique, said they will address the issues using appropriate channels including the National Economic Council and the National Assembly.
Deepening Constitutional Democracy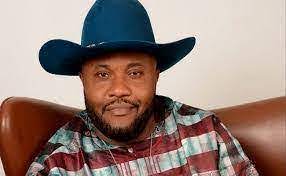 One person who seems to be unhappy about the way the country runs its political parties is Mr Dan Nwanyanwu, the Chairman of Zenith Labour Party.
To him, funding of political parties should not be left at the whims and caprices of money bags, the president, governors or other elected officers of political parties.
He said that such would weaken the political system and make members mere spectators in their own affairs.
He recalled his experience when he gate-crashed in a meeting of the defunct National Party of Nigeria (NPN), presided over by the National Chairman, late Adisa Akinloye.
He noted that party supremacy was the in-thing, as the then President Shehu Shagari and his Deputy, Dr. Alex Ekwueme, sat where ordinary members of the party were all seated.
He stated that Akinloye, as the chairman and other party executives sat in a special seat provided for them.
Nwanyanwu said that in those days, there was equal ownership of the party, because members contributed and were unwaveringly committed to the party's ideology.
The Chairman, Inter-Party Advisory Council (IPAC), Mr. Leonard Nzenwa, stated that non-payment of party dues by party members, remained the core problem in deepening constitutional democracy in the country.
He said that political parties should be mass-owned, mass-oriented, mass funded and must be people-centred, stressing that it is the only way to ensure equality of members in any political party.
According to him, where it looks like few people put funds together to bankroll or fund any political party, such will remain a major problem to constitutional democracy.
Nzenwa who doubles as the Chairman of Action Alliance (AA), noted that funding of political parties by money-bags or few individuals, is a setback to constitutional democracy.
He observed that Nigeria is the only country where members of political parties would refuse to pay their party dues.
He said that in South Africa, the legendary Nelson Mandela, never claimed ownership of the African National Congress (ANC).
"Even in the days of Nnamdi Azikiwe, Obafemi Awolowo and Ahmadu Bello, they never claimed to own their party as members pay their dues as and when due," he said
The IPAC boss said that if today promoters of political parties are laying claims to ownership of their respective political parties, it showed the sad reality of the time.
"Even in America where we borrowed our democracy, no one claimed to own the party even as rich as former President Donald Trump is, at no time did he claim to own the party unlike what is obtainable in Nigeria," he said
He said that the idea of certain individuals claiming ownership of political parties should be stopped, adding that such people used it as a vehicle to blackmail others.
Nzenwa noted that such abuse must be addressed through party structure, commitment of members to the party and high sense of responsibility.
"Hardly do members pay party dues, including my political party and this is because of non-chalant attitude of members, so the money-bags hijack the parties.
"Political parties cannot survive if members refuse to pay, because why we have problem in political parties is that members do not want to make commitment and do not want to take responsibility.
"Members are not sincere and that is why we have this issue because people keep jumping from one political party to the other once they see that there are going to get money there, there is no ideology whatsoever," he stated.
The Publicity Secretary of Young Peoples Party (YPP), Mr. Wale Martins, on his part said that YPP members pay their monthly dues, which according to him, is what has been keeping the party going.
He stated that donations are also welcomed from members and highly spirited Nigerians, but added that, that would not confer undue advantage on them.
"YPP members pay monthly dues which differ from state to state; for instance, in Lagos members pay N1000 monthly, while in some other states, they pay between N500 and N100, while party executives pay N3000," he said
Martins stressed that payment of dues create a sense of belonging, adding that it would further help to promote accountability.
Martins said that members were reluctant to pay their dues because money-bags had hijacked the political structure and members had given tacit support to those willing to drop money in a bid to control the soul of the party and dictate the pace.
Martins said that vote-buying, manipulation and other shenanigans are fallout of this ugly development, especially during party primaries to elect candidate that would fly the flags of the parties.
He also said that government's withdrawal of payment of subvention to parties was responsible for hijacking of the political process by powerful individuals.
"The government used to give political parties subvention, but the sudden withdrawal of such subvention eroded their confidence and left members with no choice than to embrace money-bags,'' he said.
The Executive Director, Adopt A Goal For Development Initiative, Mr. Ariyo-Dare Atoye, said that the country cannot deepen constitutional democracy without political party reformation.
He said that the reformation must guarantee internal party democracy and ensure that party members and officials adhere strictly to rules, guidelines and the constitution.
He noted that the products of political parties become the drivers of the nation's democracy; hence, the country must focus on the basic foundation of ensuring the process of party membership conforms to best practices.
"We must ensure that few money bags and people in power do not undermine and appropriate the functions of political parties," he said.
To get the best out of this democracy, Atoye stated that the country needs political parties that are funded by members and the public and not a few political merchants.
Ogunshola writes for News Agency of Nigeria (NAN).