If Tomorrow Comes …The Tide Prediction
States, Population, Electoral Vote, Likely Winner
S/N      State                            Population       Electoral          Predicted
                                                                        Vote                Winner
1.         Alabama                      4,779736         9                      Romney
2.         Alaska                         710,231           3                      Romney
3.         Arizona                       6,392,017        11                    Romney
4.         Arkansas                     2,915918         6                      Romney
5.         California                    37,253,956      55                    Obama
6.         Colorado                     5,029,196        9                      Romney
7.         Connecticut                 3,574,097        7                      Obama
8.         Delaware                     897,934           3                      Obama
9.         District Of Columbia  601,723           3                      Obama
10.       Florida                         18,801,310      29                    Obama
11.       Georgia                       9,687,653        16                    Romney
12.       Hawaii                         1,360,301        4                      Obama
13.       Idaho                           1,567,582        4                      Romney
14.       Illinois                         12,830,632      20                    Obama
15.       Indiana                                    6,483,802        6                      Romney
16.       Iowa                            3,046,355        6                      Obama
17.       Kansas                         2,853,118        6                      Romney
18.       Kentucky                    4,339,367        8                      Romney
19.       Louisiana                     4,533,372        8                      Romney
20.       Maine                          1,328361         4                      Obama
21.       Maryland                     5,773,552        10                    Obama
22.       Massachusetts             6,547,629        11                    Obama
23.       Michigan                     9,833,640        16                    Obama
24.       Minnesota                   5,303,925        10                    Obama
25.       Mississippi                   2,967,297        6                      Romney
26.       Missouri                      5,988,927        10                    Romney
27.       Montana                      989,415           3                      Romney
28.       Nebraska                     1,826,341        5                      Romney
29.       Nevada                        2,700,551        6                      Obama
30.       New Hampshire          1,316,470        4                      Obama
31.       New Jersey                  8,791,894        14                    Obama
32.       New Mexico               2,059,179        5                      Obama
33.       New York                   19,378,102      29                    Obama
34.       North Carolina            9,535,483        15                    Romney
35.       North Dakota              672,591           3                      Romney
36.       Ohio                            11,536,504      18                    Obama
37.       Oklahoma                    3,751,351        7                      Romney
38.       Oregon                                    3,831,074        7                      Obama
39.       Pennysylvania             12,702,379      20                    Obama
40.       Rhode Island              1,052,567        4                      Obama
41.       South Carolina            4,625,364        9                      Romney
42.       South Dakota              814,180           3                      Romney
43.       Tennessee                    6,346,105        11                    Romney
44.       Texas                           25,145,561      38                    Romney
45.       Utah                            2,763,885        6                      Romney
46.       Vermont                      625,741           3                      Obama
47.       Virginia                       8,001,024        13                    Obama
48.       Washington                 6,724,540        12                    Obama
49.       West Virginia              1,852,994        5                      Romney
50.       Wisconsin                    5,686,986        10                    Obama
51.       Wyoming                    563,626           3                      Romney

Interview with the employer: how to get a job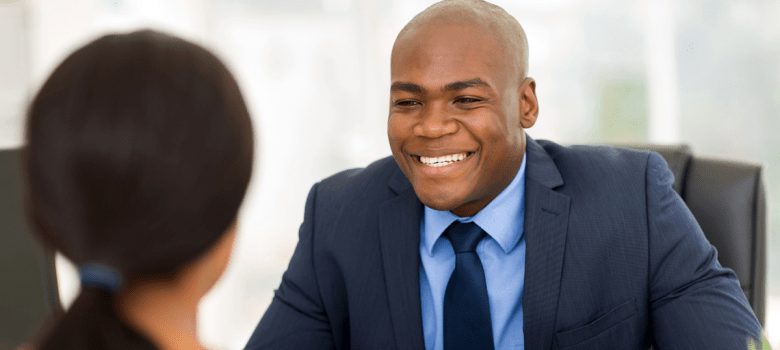 Interview with the employer: how to get a job
Interview with the employer is an important stage for the applicant. Find out how to pass the interview successfully to get the job you want.
Interview with the employer
Interview with the employer is an important stage for the applicant. The success of the interview impacts the further employment of the candidate, as well as his status in the eyes of the future employer. For a more profitable self-presentation, it's useful to know the ways of adjusting to the way of thinking of the interlocutor. Understanding the values and beliefs of the potential employer will help establish trustful communication and circumvent the competitors for the vacant position.
According to the autobiography essay help service, when meeting the employer, try to determine the type of people your potential employer belongs to. In this case, focus on the classification, which conditionally divides people into rational and emotional.
Each person conceives, plans, and implements his own affairs in different ways. The structure of some companies is similar to a well-defined mechanism, of others it is very democratic. Depending on the type of personality of the leader, rational or irrational (emotional), the company's policy as a whole and work in it are built.
Characteristics of the rational and irrational employer
The rational employer is a person who prefers to own a situation, devotes much time to planning, as well as is prone to consistency and a clear order of accomplishment of tasks. Such an employer perfectly understands what criteria and qualities a potential employee should have, what functions should be in the company, what results his work should bring.
From the applicant, this employer prefers to hear clear arguments, what specific tasks and how he will be able to solve them by taking up this or that position. In this case, the statement that you really like this company, and you try to justify the hopes placed on you will sound unconvincing. Loyalty to the company is an emotional component, it is not interesting to rational employers. These are people who do not like to talk in vain and prefer to be concrete.
Observe the organization of work in the office, carefully look at how people look, and how their workplace is organized. Rational employers, as a rule, have everything in its place. Listen to what the potential boss says. How even his speech is, how prepared and thoughtful his questions are. This, of course, will tell you whether one can classify his personality type as rational.
Irrational employers are constantly on the phone and simultaneously deal with several tasks at the same time. This is a person who is simultaneously able to realize several tasks. First of all, he is interested in the current situation. Such people do not like monotony, quickly make decisions, relying not only on logic, but also on their own attitude to the issue, often deviate from the plan and schedule.
The speech of such a boss is less structured, he can often be distracted from the originally asked topic, simultaneously finding out the important points for him. This is usually open and emotional people, for whom the positive emotional climate in the team is important. The approach to such an employer lies through the initiative of the employee, loyalty to the company, openness and friendliness. In this case, you should show not only your professionalism and ability to cope with tasks but also that you're comfortable to work with.
In order to properly build an interview with a potential employer, you need some time to observe his manners and the situation in the company.
Formulate answers to the questions of the potential employer according to the needs of his personality type. Clearly and succinctly or more emotionally and openly. This adjustment and the acquisition of a common language at the interview is guaranteed to allocate you among the other candidates and will provide employment for the desired workplace.

WHO Wins The White House? …Obama Or Romney
The battle for the White House is very fierce, not close to what incumbent President Barack Obama saw in his challenge of 'Change' and the 'yes we can' slogan in 2008 against more popular Arizona Senator and renowned war veteran John McCain.
This time, it is with a presumptive Republican nominee who is wealthy grounded in business and acclaimed as a favourite to create more jobs for Americans and revamp the US economy.
Even with reasonable improvements in jobs created and better but modest growth of the economy, the highest since Obama inherited the economic mess left behind by Republican Predecessor, George Bush, Jnr. Americans still remain divide over which of the two Presidential contenders is better suited for the White House job.
However, most gallop polls prefer Romney as a better candidate to create jobs, while many Americns expressed empathy with the incumbent.
But the first of three Presidential debates, generally adjudged to have been won by Challenger Mitt Romney opened the race in a manner never contemplated by bookmakers. Truth however, was that Romney emerged more likeable than the Obama campaigns initially portrayed him and which resulted in a rare momentum that left the presidential race in a dead-heat.
Although, Obama was presumed winner of the subsequent second and third debates, the Romney momentum went further  than imagined and not merely succeeded in rallying the hitherto skeptical Republican base but also created ample doubts in minds of Independents.
As at Monday last week, just before Super Storm Sandy, virtually all polls were either tied or in favour of Romney. In fact, polls according to States by Wednesday showed Romney garnering majority of 26 States as against Obama's 22 while three States remained tossups.
The ice breaker thus became among other variables, handling of Super Storm Sandy in States within the North East and more importantly, the closing arguments by the candidates, particularly in battle ground States like Ohio, Iowa, Florida, Colorado, Virginia, Nevada, New Hampshire and Wisconsin.
The outcome of elections  in these States also depend on a good number of variables, among them fanatical response of undecided voters, among them White males and seniors for Romney and African Americans for Obama.
After the Super Storm Sandy, Obama's Presidential handling earned him two major endorsements, one from major Republican Governor of New Jersy Chris Christie who preferred Obama by 64 per cent to fellow Republican Romney 36 per cent. Also, New York major, a Republican turned-Independent, Michael Bloomberg also endorsed Obama because of the Democrat's drive towards Climate Change and the president's proactive measures in tackling the stormy disasters.
See Sandy: Blessing In Disguise)
Even so, most polls predict a tied race with Romney leading Obama in most states and Obama leading in others.
Each of the candidates require a minimum of 270 electoral votes to win the White House. So, what does electoral vote mean in the U.S. How can a candidate win elections in the USA, is it by majority of American votes?
If so, why did Democratic Presidential candidate Al Gore lose to incumbent George Bush in 2004?
In that year, for instance, there were a total of 538 electoral votes available with 270 need to win. Republican George W. Bush with 50,456,002 popular votes won 286 electoral votes, while his Democratic opponent, Al Gore, won the popular vote with 50,999,837 votes but won only 251 electoral votes. Bush was elected president.
So what is the likely scenario this year? Republican Mitt Romney leads in more states and is likely to garner majority votes, were the elections held yesterday, while Obama is more secure with more electoral votes of likely to hit the 271 mark on account of his control of states with bigger electoral votes.
But is that possible? How? Why? A look at the Electoral College votes from each state and a little maths will tell that the electoral system makes it possible for a candidate to actually lose the nationwide popular vote, but be elected president by the electoral college.
Soye Wilson Jamabo with Agency reports

Stormy Storm-Sandy, A Factor
President Barack Obama and Republican Challenger Mitt Romney went back on the attack last after midweek, breaking a storm-induced campaign truce to hit the road and pound home their closing messages in the final stretch of the battle for the White House, reported Reuters' Jeff Mason.
The Tide source gathered that on that drive, Obama resurrected his 2008 "Change" slogan and said he was the only candidate who had actually fought for it.
In 2008, the Senator, Barack Obama became the first African American ever to become President of the World's most powerful free nation on earth, the United States of America.
On the ballot for that year's presidential election were eventual Winner Barack Hussein Obama and Joseph R. Biden as Vice Presidential candidate on the Democratic ticket; Senator John S. McCain and Alaska governor Sarah Palin on the Republican ticket; Ralph Nader and Matt Gonzalez of the Independent Party and Bob Barr. And Wayne Allyn Root of the Libertarian Party.
In 2008, Obama's campaign on change was easily enhanced by the economic misfortunes of the George W. Bush's eight-year presidency, so Americans embraced the message of the Democrats.
In the end, Obama emerged President of the United States, the first of his race to achieve that feat. See results below.
The resurgence of the 'Change,' campaign as distinct from the 'Forward,' Obama has preached all through the campaign was to dilute challenger Mitt Romney's 'Change' slogan believed to be gaining grounds among independents.
Romney had criticised Obama as a lover of big government who would expand the federal bureacracy.
Reuters' National polls monitored by The Tide last Friday night had shown the presidential race deadlocked, and Obama and Romney determined to spend the final days in eight swing States that should decide who wins the required 270 electoral votes (See Box For Electoral Votes per State) needed to capture the White House.
Obama had made Wisconson the first stop on a four-State swing on same day that also took him to rallies in Nevada and Colorado and then spent the night in Ohio. On the other hand, Romney had a full day campaigning across Virginia.
"You may be frustrated at the pace of change, but you know what I believe. You know where I stand." Obama told a crowd of 2,600 people on an airport tarmac in Winsconsin, a vital piece of his electoral strategy.
"I know what change looks like because I've fought for it," Obama said, in veiled reference to his thrills and travails of the 2008 Presidential polls which he won.
Romney had earlier criticised Obama's comment in an interview aired by MSNBC on Monday that he would like to consolidate government agencies that deal with business issues in a new department under a secretary of business.
"I don't think adding a new chair to his cabinet will help add millions of jobs on Main Streets" Romney was quoted as saying:
Obama and Romney had put campaigning on hold for several days as the historic storm SANDY pounded the eastern seaboard, leaving a trail of destruction and forcing Obama to turn his attention to storm relief.
The pause produced some unexpected political benefits for Obama, who won warm praise from Republican Governor Chris Christie of New Jersy, a major Romney supporter, and he spent days directing federal relief efforts in a show of Presidential leadership that largely sidelined Romney.
Sandy: Blessing In Disguise
…As New York Mayor Endorses Obama
New York Mayor, Micheal Bloomberg – a Republican-turned-Independent who did not back a candidate in 2008, last Thursday endorsed President Barack Obama and cited Democrats record on climate change, in the aftermath of the storm Sandy.
Bloomberg said Obama had taken significant steps to reduce carbon consumption, while Romney had backtracked on earlier positions he took as governor of Massachusetts to battle climate change.
Obama in response said he was "honoured" by the backing of Bloomberg, who flirted with White House runs in the past.
Bloomberg, wrote in an opinion article for Bloomberg View, a section of Bloomberg News, "Our Climate is Changing."
"And while the increase in extreme weather we have experienced in New York City and around the world may or may not be the result of it, the risk that it might be-given the devastation – should compel all elected leaders to take immediate action."
With Obama locked in a neck and neck battle with Romney, the endorsement coming five days before tomorrow's election was huge.
Bloomberg's endorsement came after Obama had won similar praise from New Jersy Governor Chris Christie a Republican, and Romney's biggest supporter, for Obama's quick reaction to super storm Sandy.
Obama Enjoys Swing-State Advantage
The quest to garner the required 270 electoral votes to retain White House as President got brighter for Obama fuelled primarily by a small, but steady lead in the vital battleground of Ohio – a crucial piece of any winning scenario for either candidate.
Barring any surprises elsewhere, The Tide predicts that Obama will win a second term by capturing the Midwestern bastions of Ohio, Wisconson and Iowa, same reason the president's scheduled tour was aimed at shoring up his safety net there.
Spurred by that drive, Obama visited Ohio on each of the last four days of his campaign in addition to two more trips to both Winsconsin and Iowa. He concludes his campaign tonight with Rock Singer Bruce Springsteen in Iowa, where a 2008 cancus win launched his run to the Presidency.
However, Obama made just one visit each in the final days to Florida and Virginia where most polls, up till last Friday gave Romney a slight lead.
On his part, Romney hit Winsconsin and Ohio last Friday, and New Hampshire, Iowa and Colorado on Saturday. He finishes up his campaign tonight in Hampshire, the State where he lunched his bid last year.
However, Romney's campaign had aired ads in the past few-days in the Democratic-leaning States of Michigan, Pennsylvania and Minnesota, in hope to put them in play after polls showed the races tightening but with Obama still ahead.
The Campaign explained why Romney visited Pennsylvania yesterday, marking his first visit since the nominating convention because it was one of his new target States.
The Tide electoral maths shows that win in Pennsylvania would be a crippling blow to Obama, but most public polls still show Obama leading in that State.
However, Romney aides insisted at the weekend that the moves in those three new states were a sign of their growing momentum, although, Obama aides described them as a desperate ploy to fund new paths to 270 electoral votes.
A Reuters/Ipsos National online poll at the weekend (Friday) had showed the race remained effectively deadlocked; with Obama at 47 per cent to Romney's 46 per cent, most national polls monitored by The Tide showed roughly same results.
Romney's campaign stop in Pennsylvania Sunday was therefore, to take advantage of what aides saw as the possibility of an upset win over President Obama in the traditionally Democratic State, a step Democratic strategists view as a tall order.
However, Romney campaign aides decided the visit took place in the Southeastern portion of the State. Romney had held off on campaign visits to the State because it appeared Obama had the State locked up. But polls have tightened in recent weeks, although he (Romney) still trails behind Obama.
The visit he had calculated would give two potential goals. If Romney were to win Pennsylvania, it could provide a buffer for him should he lose Ohio, crusial battleground State where Obama had been holding a small but persistent lead in the polls.
No Republican candidate had won the Presidential race without winning Ohio.
Winning Pennsylvania, therefore, could expand Romney's path for winning the required 270 electoral votes needed for victory.
Strangely, Romney had a narrow path that relies on hopes of winning a number of other battle ground States like Virginia, Florida and North Corolina where the race is too close to call.
The Obama campaign according to Reuters accounts, had been dismissive of Romney's last minute efforts to increase his profile after the campaign announced it was running television ads there.
A senior Romney adviser had said Romney's wife, Ann Romney had been campaigning in Pennsylvania on her  husband's behalf and found an improving picture for him there.
Soye Wilson Jamabo with Agency Reports