Opposition Without Opposites …Of Lai Mohammed, Jonathan, Nation Cohesion
When the legendary American Rights activist and inspirational speaker, Malcom X, at the peak of his advocacy, once said, we owe our knowledge not to those who have agreed but more to those who have differed, he was highlighting the true value of divergent views on a given societal or even national malady, need or concern.
His view was that man's civilisation and indeed need to conquer man's environment, in science, technology and even social engineering can be better enhanced by those who regularly search for and provide society with viable alternatives to living.
Malcom X's thinking lends credence to the mindset and 'never-say-die mien of eventual inventors, who rather than sit idly by, criticise or merely lament inadequacies of others, spent ample time finding answers to the unknown. Men like Thomas Edison, who failed to find ways of producing electricity bulb among others after 25,000 times, considered his attempts as fresh knowledge in how not to make bulbs. Today, the world  is better for it.
As in science, so also it is in politics because, Malcom X believed that a viable opposition is an invaluable asset in politics and governance, as it offers or should offer alternative views on any issue of national or societal importance. It was that same drive that pushed Malcom X and other rights activists before  him to relentlessly highlighting the essence of human equality, devoid of colour, race or sex, even if the norm then, was white supremacy.
Frankly, it is safe to conclude that the seeming political success of advanced democracies like the United States of America (USA) and Britain stems from the quality of the opposition at any given time. Since no nation of men can stay stagnant, different moments are naturally defined by different issues, hence , the need to weigh different alternatives towards achieving positive results.
About four years ago, for instance, the issues that defined America's Presidential polls between incumbent Republicans, with Senator John McCain as arrow-head, and  challenging Democrats led by then Senator Barack Obama, were the increasingly unacceptable job losses through outsourcing of manufacturing concerns, troops withdrawal after the American-led coalition invasion of Afghanistan and Iraq, the economy, Immigration concerns and, above all, the controversial tax cuts to the same big manufacturing concerns accused of outsourcing productive jobs.
On the war on terror, for instance, while the seemingly weak America, would be a threat to global peace as tyrants and terrorists would frequently attempt to undermine the key values of freedom and economic competition and eventually threaten democracy across a religiously polarised world, Democrats thought differently. Expectedly, Republicans favoured a sustained or even improved troops deployment to the war-torn countries of Iraq and Afghanistan. That was in spite of worrisome American deaths, and  increasing outcry of families of troops to return.
On the other hand, Democrats reasoned that strength and wisdom should not be opposing values. Both should instead move hand-in-hand. Therefore, rather than frequently dramatise the American military might in conquest after conquest, a broad-based viable coalition and cooperation among nations would be a better alternative to executing the war on terror. That, rather than commit huge American resources and troops, better intelligence gathering, through improved relations with various governments would be key.
In the end, on the question of who would make a better Commander-in-Chief, Americans preferred little-experienced Barack Obama to McCain even with the latter's amazing military pedigree and experience as a war hero.
Less than three years after, Barack Obama's style succeeded in the capture and killing of the main master-mind of the September 11, 20o1 terror attack on the US, Osama Bin Laden along with countless other co-travellers.
Such is the beauty of a vibrant opposition, not the colourless kind Nigeria has endured in the hands of the Action Congress of Nigeria (ACN), since the election of President Goodluck Jonathan. Rather than knowing when to forge a common ground for national good and providing viable alternatives to national concerns, what the ACN through its Publicity Secretary, Lai Mohammed has offered is a colourless opposition without clearly discernable opposite views.
From the fuel subsidy removal down to the recent review of electricity tariff, from the suspension of the former Appeal Court President to the debate of Sovereign Wealth Fund, and from the menace of the Boko Haram in parts of the North to the on-going investigation into activities of rogue petroleum products marketers who, for most of penultimate week, held Abuja hostage by refusing to move products to end users, the ACN and indeed other political parties are yet to advance clearly discernable options except attacking the office and person of the President.
Addressing the opening  of 52nd Annual General Meeting of the Nigeria Bar Association (NBA) August 28, 2012 Jonathan had appealed to Nigerians to be patient because most of what his government has been battling to address were concerns of years of neglect which cannot be wished away over-night. He assured that by 2013, all the criticisms of his government and his person would wane since Nigerians would, by then, start to reap the fruits of his silent revolution and service. Being human, the President also added that he is the most criticised head of state even if most of the problems being addressed were inherited and assured that there is, indeed, light at the end of the tunnel.
This, to Lai Mohammed, the ACN mouth-piece, translates to admission of incompetence on the part of the President.
In a statement , the next day, ACN said it considered Jonathan's position as an admission of failure, incompetence and unpreparedness to govern.
"What a nation expects from a President even at a time of crisis are words that will inspire the citizens and give them confidence that the helmsman is on top of the situation and not the kind of words credited to Jonathan, which are capable of demoralising the citizenry and telling them things are out of control and that he is completely at loss as at what to do."
Which are those words by the President? That Jonathan has asked arm-chair critics of Lai's ilk why they were maliciously holding him responsible for the state of insecurity, electricity failure, decaying infrastructure even though his administration inherited these problems? Who does not know that these issues are not like plugging and unplugging a laptop to and from an electrical circuit?
Who does not know that it is easier to destroy than to build? If successive governments had done their bits to address each of these problems, as Jonathan is doing today, would we be where we are today?
For an administration that met a little above 2,000mw of electricity power generated to the national grid and in less than two years hit more than 4.8000mw deserves encouragement not vilification; a Federal Government that summoned the hitherto unthinkable political will to tackle the powerful cartel of fuel importers and marketers and started stalling the near endless drain on the nation's resources require solidarity not scorn; a government that provides a conducive atmosphere for  freedom of speech and Press and not engage in scuttling opposition views deserves encomiums not encumbrances in the mould of vain criticism.
More importantly, no where in the world is a responsible opposition known to politicise virtually every issue, not minding its essence on, and implication to national security and well-being except, here in Nigeria. Which sane opposition plays politics with issues bordering internal security like the threat which the terror group, Boko Haram today poses? Pray, how and why should President Jonathan be blamed for the actions of a misguided Islamist group bent on re-writing the Koran and attempting to impose same strange Islamic religious sour grapes on the rest of the country?.
Lai in that same statement made reference to "Great leaders in the world like Winston Churchill, Dwight Eisenhower and JF Kennedy (who he said), are remembered today more importantly for the quality of leadership they provided their various nations at moments of crisis." Who told Mohammed that  any leader can succeed without an equally responsive and responsible followership?
How many Americans, for instance, blamed then serving President George W. Bush for the terror attacks on the twin towers that once housed the World Trade Centre in New York? Did Lai not see the amazing bi-partisanship the US Congress forged shortly after 9/11? Were their Democrats as distinct from Republicans in the united response to the attacks? There were only Americans, united by misfortune along with a sensitive humanity who found a reason to fight evil.
Strangely, since the menace of the Boko Haram, neither Lai Mohammed nor his party has advanced an alternative approach to the government's war on terror, apart from blaming the situation on what they considered to be President Jonathan's perceived weakness, in veiled preference  for brute force, the aftermath of which the ACN will feast on in self-righteous indignation. Then, weakness would give way for heavy-handedness and even accusations of ethnic cleansing.
This manner of opposition will not do. If there are easier ways of fixing the endemic problems of decaying infrastructure, epileptic power supply, insecurity and other challenges caused by years of neglect, the ACN should say so, and not create the impression that Nigeria belongs to Jonathan alone, for winning elections to be President and Commander-In-Chief.
That is not the kind of difference, Malcom X recommended. His, is one that enhances societal good , better life, improved human conditions and indeed growth. It is not the type that smarks of jealousy, envy, political vendetta and above all, the 'pull-him-down-at-all-cost' syndrome.
My Agony is that the ACN does not appear to be in a hurry to shed its seemingly regional toga for a national one, where it can be properly assessed for its leadership worth in government. Its failure, as an unviable alternative, we now know.
Soye Wilson Jamabo
90% Of Money Laundered Via Real Estate, EFCC Reveals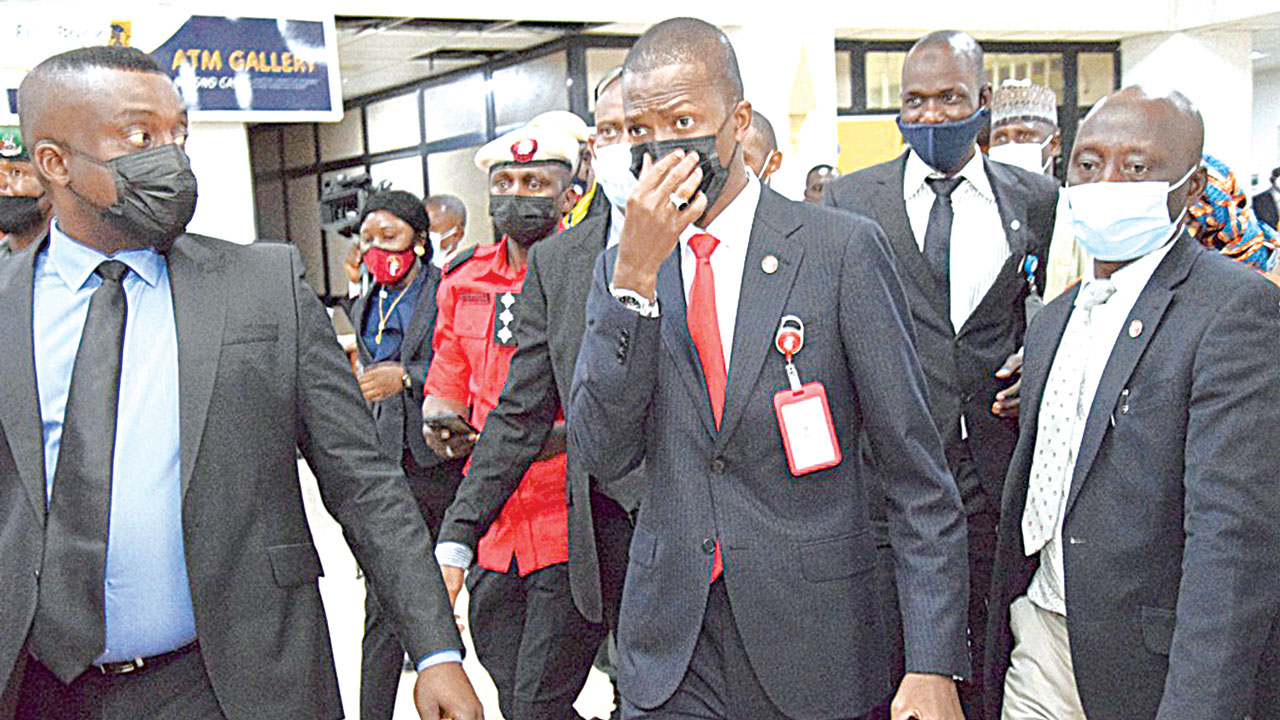 The Economic and Financial Crimes Commission (EFCC) says about 90 per cent of money laundering is done through the real estate sector.
The commission's Chairman, Abdulrasheed Bawa, stated this while featuring on Channels TV's Sunrise Daily, yesterday,
According to him, although the sector is monitored via the special control unit, more needed to be done.
According to Bawa, "One of the problems we have now is the real estate. 90 to 100 per cent of the resources are being laundered through the real estate."
He said there are so many issues involved, but that they were working with the National Assembly to stop what he called "the gate keepers" as there would be reduction in looting if there is no one to launder the money.
Bawa, the EFCC boss, gave an example of a minister who expressed interest in a $37.5million property a bank manager put up for sale.
He said, "The bank sent a vehicle to her house and in the first instance $20million was evacuated from her house.
"They paid a developer and a lawyer set up a special purpose vehicle, where the title documents were transferred into.
"And he (the lawyer) is posing as the owner of the property. You see the problem. This is just one of many; it is happening daily."
The EFCC chairman also revealed that he receives death threats often.
Asked to respond to President Muhammadu Buhari's frequent "Corruption is fighting back" expression, Bawa said he was in New York, USA, last week, when someone called to threaten him.
"Last week, I was in New York when a senior citizen received a phone call from somebody that is not even under investigation.
"The young man said, 'I am going to kill him (Bawa), I am going to kill him'.
"I get death threats. So, it is real. Corruption can fight back," he said.
On corruption in the civil service, he said there were a lot of gaps, especially in contracts processing, naming "emergency contracts" as one.
Bawa said, "A particular agency is notorious for that. They have turned all their contracts to emergency contracts."
However, he said, EFCC has strategies in place to check corruptions, one of which is "corruption risk assessments of MDAs".
According to him, "I have written to the minister and would soon commence the process of corruption risk assessments of all the parastatals and agencies under the Ministry of Petroleum Resources to look at their vulnerability to fraud and advise them accordingly."
Asked if the scope of corruption in the country overwhelms him, Bawa, the EFCC boss said, "Yes, and no."
We've Spent N9bn To Upgrade RSUTH, Wike Confirms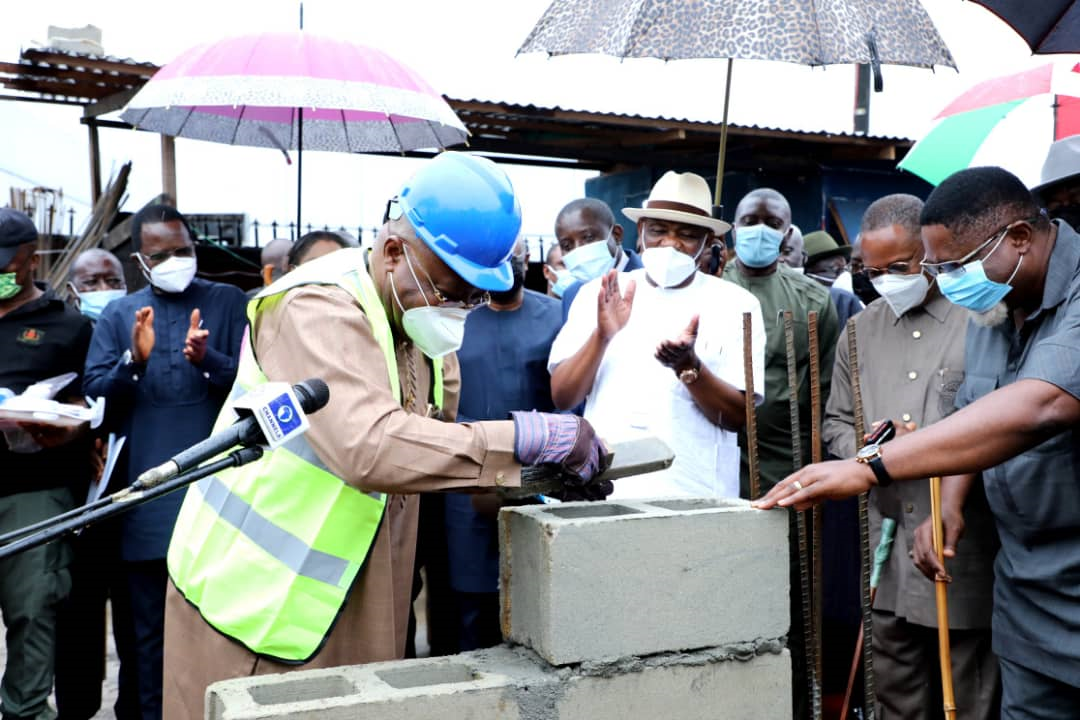 The Rivers State Governor, Chief Nyesom Wike, says his administration has spent N9billion in upgrading structures and installation of new equipment at the Rivers State University Teaching Hospital (RSUTH).
He said the fact that 40 per cent of the 2021 budget of the state is dedicated to provision of quality healthcare delivery was a further demonstration of the priority placed on the sector.
Wike made the explanation at the foundation laying ceremony for the construction of a Renal Centre at RSUTH, last Friday.
The governor said he made promise to Rivers people that the best would be provided to them in all sectors of the society within his capability because of the mandate they gave to him.
"As we came on here, I just looked around and I see the changes in this teaching hospital. I can say that we have put not less than N9billion in this teaching hospital.
"If you look at the budget, the health sector alone, what it's taking from the Rivers State Government is not less than 40 percent of the 2021 budget."
Speaking further, Wike said the state government cannot afford to implement free medical service programme in the present economic circumstance.
While dismissing the request for a subvention for RSUTH, Wike, however, commended the chief medical director and his team for their commitment to turnaround the fortunes of RSUTH.
"I have never seen anywhere that health services can be totally free. They're telling me that people who come here can't pay. I have never declared that this state is going to take over the health fees of anybody."
Also speaking, the former Minister of Transport, Dr. Abiye Sekibo, who performed the flag-off, noted that Wike's achievements in the health sector in particular, surpass what former governors of the state had done.
Sekibo said that the governor has given equal attention to every section of the health sector by providing complete health infrastructure that was positioning the state as a medical tourism destination in Nigeria.
Earlier, the Rivers State Commissioner for Health, Prof Princewill Chike, lauded Governor Nyesom Wike for his interest in the health of Rivers people.
He noted that the renal centre, when completed, would become another landmark development project in the health sector that would handle and manage all kidney-related ailments.
In his remarks, the Chief Medical Director of the Rivers State University Teaching Hospital, Dr. Friday Aaron, commended Wike for approving the renal centre.
Aaron explained that chronic kidney disease was a major burden globally with estimated 14 million cases in Nigeria.
According to him, over 240,000 of these cases require renal replacement therapy in the form of dialysis and renal transplant.
The CMD said the building that would house the centre was expected to be completed in six months and consists of two floors.
The ground floor, according to him, would house the haemodialysis unit with eight haemodialysis machines.
He further explained that the first floor of the centre would house the surgical component where most of the sophisticated equipment for kidney transplant would be installed.
Aaron said Wike has released the funds required to build, equip the centre as well as for the training of personnel locally and internationally.
Power Generation Falls 23% To 3,172MW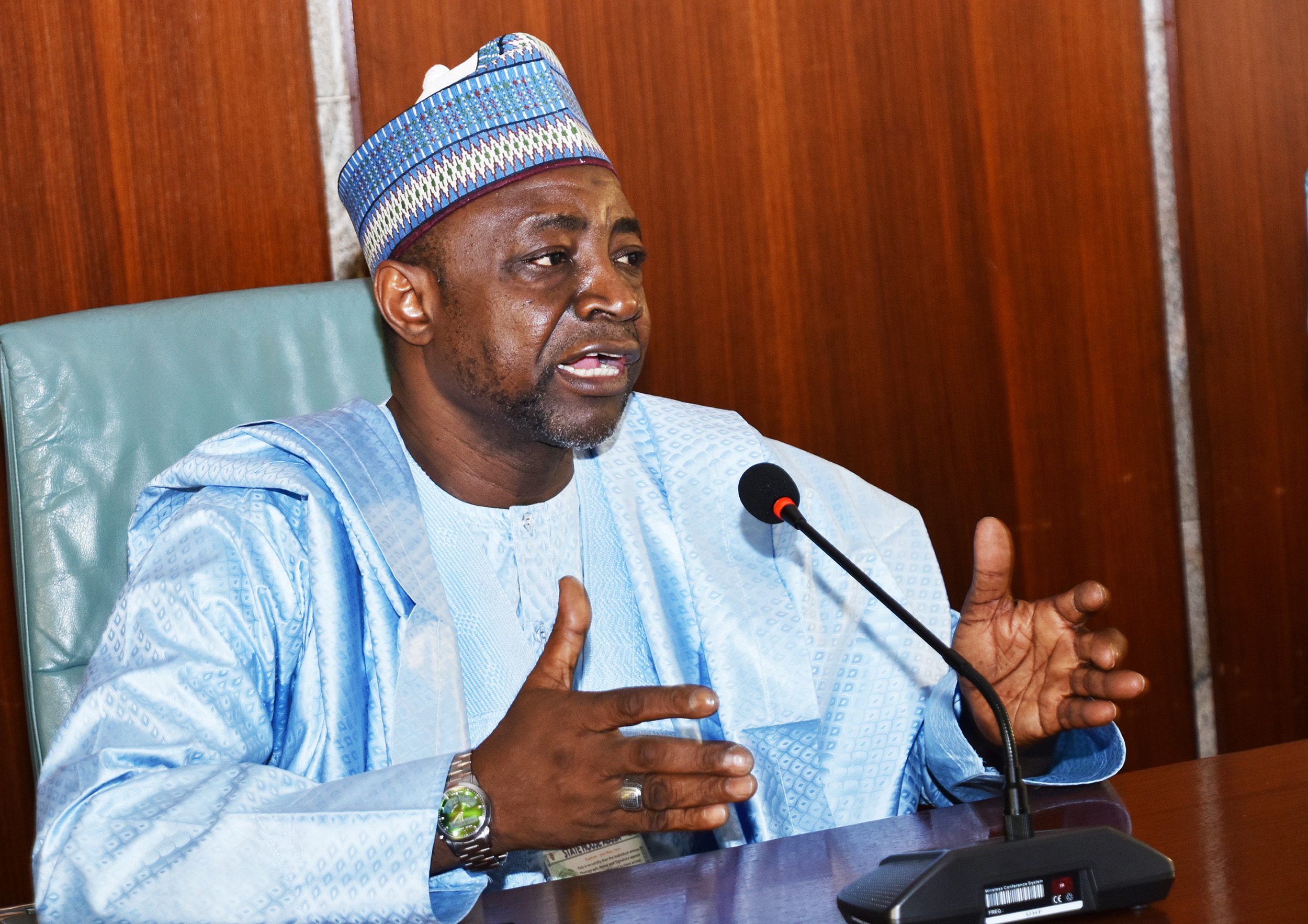 Power supply in Nigeria has failed to improve on last week's performance, as it fell by 22.9 per cent from peak generation of 4,115Megawatts on Saturday to 3,172.20MW as at 5pm, yesterday, latest data from the System Operator has shown.
According to the data, most power plants were operating far below capacity due to gas shortage with Olorunsogo Power Plant 335MW capacity; and Sapele Power Plant, 450MW capacity; completely out.
Egbin was generating at 746MW; Omoku 37.20; Omotosho (NIPP) at 105MW; while Afam was generating at 80MW.
The data showed that on the average power generation in the past seven days were 4,120.9MW on Sunday, June 6; 4,249.4 on Monday, June 7; 4,000.9MW on Tuesday, June 8; 3,720.7 on Wednesday, June 9; 3,517 on Thursday, June 10; 3,765MW on Friday, June 11; and 4,115MW on Saturday, June 12.
The International Oil Companies (IOCs), had last warned that despite Nigeria's huge gas reserves a lot needs to be done to attract investment to the sector to develop gas reserves to boost power generation in the country.
Speaking at the just concluded Nigeria International Petroleum Summit, the Chair, Shell Companies in Nigeria/MD SPDC, Osagie Okunbor, said with 203trillion Cubic Feet of gas reserves, what was needed in the country is to deliver projects that would produce the gas.
"The challenge is not just growing the reserves but in producing these reserves for the benefits of our country. Essentially growing the reserves and delivering on the production is a function of two or three elements.
"I like to see infrastructure that is required for the development of these resources at two levels. Soft infrastructure is often the one that is more important than and that is the one that is actually drives most of what you see at site."
"Soft infrastructure refers to the enabling environment and nothing pleases me as much seeing both the Senate President and the speaker of the house give very firm commitments about trying to pass the PIB this month.
"That is probably the big one of the enabling environment to provide the kind of stability we also need all sorts of other issues we need to that we have discussed severally in terms of sanctity of contract, stable policies and collaboration and I think we are well on our way there", he added.