Fuel Scarcity Hits PH, Other States
In spite of claims that there is enough fuel in supply to meet demand of Nigerians, fuel scarcity has continued to hit harder on Port Harcourt residents as marketers and filling station owners have refused to sell products to customers.
This is coming barely a week after the Independent Petroleum Marketers Association of Nigeria (IPMAN), said that the observed scarcity in Port Harcourt and its environs was as a result of hoarding by some of its members.
At virtually all filling stations visited by The Tide between Monday and yesterday in Port Harcourt and Obio/Akpor local government areas of Rivers State, only the Nigerian National Petroleum Corporation's mega station at Lagos Bus Stop in Port Harcourt main town was seen dispensing products to customers, who queued long hours to procure the essential commodity.
All other filling stations, either owned by the major or independent marketers, showed no visible sign of activities as their stations remained under lock and key.
However, black market operators were seen making brisk business as motorists and other residents who desperately require petroleum products for  domestic and commercial activities and  brought to buy from them at the roadsides, no matter how much the products cost.
The Tide gathered that some customers paid as much as N6,000 for 25 litres of fuel while others paid N4,000 for just 20 litres of fuel against the normal N2,800 for 25 litres and N2,000 for 20 litres previously.
In an exclusive interview yesterday, Chairman, IPMAN, Rivers State, Comrade Samuel Onura Osaroejor, attributed the scarcity to the dispute between indicted oil marketers whose petroleum subsidy claims have not been paid and the Federal Government.
Osaroejor stated that all the private tank farm owners were affected by the fuel subsidy dispute, saying that their refusal to import more fuel has mounted pressure on the Port Harcourt depot, which is owned by the government.
He explained that the private tank farms usually cushion the shortfall in supply from the government's depot, thus closing the gap between demand and supply. According to him, the dispute has resulted to a surge in demand from the government depot while supply remains low, adding that some marketers have cashed in on the situation to hike the pump price of the product well above the N97 per litre official price, where available.
Meanwhile, the Ministry of Finance, while reacting to claims by the marketers that the Sovereign Debt Notes issued to them as reimbursement for petroleum products imported were not backed by cash, has confirmed that a whopping sum of N259.34billion was paid the marketers as subsidy arrears for 2011 while about N78.9billion has so far been paid for 2012 verified claims.
The Minister of Finance, Dr Ngozi Okonjo-Iweala, who gave the figure last Monday, said that "of the total amount of N78.9billion paid so far under this category, N34.6billion was paid on Wednesday, August 22, 2012, following a thorough process of claims verification."
According to her, "this is in line with the commitment of the Federal Ministry of Finance to continue the payment of marketers whose papers have been processed and cleared," adding that some claims had been paid before the substantive implementation of the Aig-Imoukuede committee report which led to the suspension of payments of all 2012 claims to oil marketers under investigation for serious infractions.
Meanwhile, vehicular queues for petrol in many states across the country continue to lengthen in most filling stations amidst reported scarcity of the commodity.
Our correspondents report across the states show that the scarcity has caused severe inconveniences to not only motorists but commuters and consumers of the product.
Affected motorists and commuters attributed the situation to various factors, including alleged greed on the part of motorists and a break in the fuel supply chain.
But in states such as Lagos, Kwara and some towns, there were no reports of scarcity as motorists bought fuel with ease.
In Port Harcourt, car owners and other motorists expressed dismay at the fuel scarcity in the city.
Residents of the city had witnessed fuel queues in some areas since last week.
A resident, Mr Chidi Amadi, said that he suddenly saw cars queuing to buy fuel last Friday.
'' I thought it was a joke. To my amazement, the queues are still there till today. The surprising thing is that nobody knows the reason for this scarcity.''
A commercial bus driver, Mr James Udoh who plies Mile 3 to Lagos bus stop in Port Harcourt, said he and other drivers have been buying fuel from the black market since Aug. 31.
''Honestly, as we speak, nobody knows the cause of this scarcity. If you have the patience, you can queue and buy from petrol stations selling fuel.''
Udoh urged the independent petroleum marketers to look into the cause of the scarcity before it becomes very serious.
A housewife and teacher, Mrs Kate Edeh, said the situation rattled her last weekend as she suddenly saw fuel queues in her neighborhood in Rumumasi,Port Harcourt.
'' The major marketers like Oando, NNPC sub-stations and Agip stations had long queues and I started wondering what was happening.
"I have asked questions on the cause of this sudden queues but nobody seems to have an answer.''
But, chairman of the Independent Petroleum Marketers Association, Port Harcourt refinery branch, Mr Sonny Ikpe,  told newsmen in Port Harcourt on Tuesday there was no problem .
He assured that members would lift enough products that would satisfy the needs of motorists effective yesterday.
Motorists, however, complained that some stations were selling at N120 per litre while the major marketers with long queues, sold at N97 per litre.
Residents also said the stations had enough kerosene and diesel while fuel remained scarce.
Long Queues of vehicles have also resurfaced in most petrol stations in Bauchi metropolis and its environs.
Our checks revealed that the queues were noticed earlier last week when most of the stations were either without fuel while a few that had the commodity sold at higher prices.
Most of the stations sold the commodity at between N110 per litre and N120 per litre in spite of the long queues.
All the stations on Murtala Mohammed Way, Bauchi, had no fuel while the only station owned by an Independent Marketer discharged the commodity at N120 per litre.
The NNPC Mega Stations within the metropolis which could have doused the scarcity lacked supply while the commodity sold for between N700 and N800 per litre at the black market.
Long queues on Tuesday resurfaced at petrol stations in Dutse, Jigawa, due to fuel scarcity.
In Dutse, only NNPC retail station and Oando filling stations were dispensing the commodity. A litre of petrol was sold at N97 at the stations.
A motorist, Ahmad Salihu,said he had spent about 40 minutes on a queue at the Oando service station.
He said he could not comprehend the reason why most of the filling stations in town were locked up, which compounded the situation.
Nuru Kaugama, a cab driver, also expressed surprise on the long queues at the filling stations in Dutse.
Kaugama commended the management of the NNPC retail station over adequate supply of fuel in the area.
"The line has been moving fast because of many pumps dispensing the fuel at the mega stations.
In Lagos, some petrol dealers on Tuesday assured residents that they had enough stock of petroleum products to sell to customers.
The operators said that scarcity of petroleum products would not arise for now.
The Station Manager at Conoil Filling Station at Orile Iganmu, Mr Ganiyu Raheem,  said that he had observed some "panic buying" of petroleum products since the beginning of the week.
"Since Monday morning, we have observed panic buying of the products by motorists.
"But there is no problem as regards likely scarcity of the product in this station; you can see that vehicles are coming in to buy without hitches.
"What we have in stock now can last for more than a week and I assure you that if we order for new supplies, we will be given."
ASupervisor at the Mobil Filling station at Ojuelegba, Mr Tayo Odeleke,  said the station had not witnessed any panic buying this week.
"I have not observed any panic buying and I can assure you that this station has enough stock.
"We have not observed anything that will make us to think that the product will scarce.
"The issue of scarcity of fuel in Abuja does not relate to Lagos here.
"About three weeks ago, petrol was scarce in Abuja and it did not affect Lagos."
Odeleke said there was no cause for alarm as trucks were loading petroleum products at the depots.
The station manager at Total Filling station in Mushin said he had enough petroleum products to last for this week.
"As you can see, I am selling and I have enough stock to last for the week."
The Manager of MRS station in Ojuelegba, Mr Femi Balogun,  also said that he had enough stock of petroleum products.
He said that customers' demand for petrol, kerosene and diesel would be met without hassles.
"We have made arrangement for enough products and I believe that our customers cannot even finish our stock."
The Tide reports that there were no queues in all the filling stations visited in Abulegba, Mushin, Oshodi, Lagos Island and Ajao Estate in Lagos.
In Yola, fuel queues have started emerging as motorists filed to take available petrol at few filling stations.
All the filling stations belong to major marketers, including two NNPC mega stations. They are all selling at the normal pump price.
Some queues at fuel stations on Monday night in Okitipupa, Ondo state, first gave the indication of the beginning of fuel scarcity
The scarcity fully hit the environs of Okitipupa Local Government Area on Tuesday.
As at Tuesday morning, only two fuel stations were open and selling fuel in spite of queues at the stations.
Speaking, a commercial bus driver, Seun Akintuyi said the fuel prices wouldn't go up but the commodity was scarce at the depots.
"The prices have not really gone up but I just believe the depots have run out of fuel or the fuel stations are purposely hoarding the fuel." .
Also speaking a fuel attendant at one of the closed fuel stations, said they were open yesterday night until their fuel supply finished around 10 p.m.
"We haven't sold fuel this morning, but we were told to resume in the afternoon, so there is hope that fuel should be available then,"
"I think the product is just scarce at the depots because until we closed yesterday night, we were selling at the normal rate of N97 per liter; it is not as if the price wants to go up."
However, an Okada man who spoke on condition of anonymity claimed the scarcity was the beginning of a systematic fuel price hike.
"This is what happens when fuel prices want to go up, the fuel stations introduce artificial scarcity and then gradually increase the price."
As at the time of this report, only two of the 10 fuel stations in Okitipupa were selling at N100 per liter amidst queues.
Also in Onitsha, Anambra, motorists and entrepreneurs have continued to buy petrol and diesel with ease..
This is particularly noticeable in filling stations belonging to independent marketers and NNPC joint venture fuel stations within Onitsha and its environ.
Our correspondent, who went round fuel stations in Onitsha, observed that there was slight increase in price of fuel products for over three months now.
It was also observed that petrol was sold for N105 per litre, while diesel went for between N150 and N160 per litre in almost all the fuel stations visited.
However, kerosene (DPK), which is a household cooking fuel, had remained relatively scarce in most of the fuel stations.
The household fuel price had sky-rocketed to between N120 and N130 per litre in stations owned by independent marketers, where the stock was available.
The black market price for kerosene ranged from between N150 and N155 per litre at Onitsha.
Reacting, Manager of Dwell Oil Fuelling Station along Oguta Road, Onitsha Pastor Agara Jarvis,  noted that the station had not experienced any sort of panic buying between yesterday and today.
Jarvis attributed the slight increase in price to what the independent marketers wanted them (station managers and pump attendants) to sell.
"It is the instruction from the directors. If they say sell at N20 we sell. If they say sell at N50, we will sell because whatever we sell is accounted for.''
Also in Ilorin, the residents are enjoying stable supply of fuel, contrary to report of long queues being experienced in some parts of the country.
All the three NNPC Mega-stations in the metropolis and major marketers were selling the product at normal pump price with no noticeable queue.
The motorists and other users were seen buying the product in little quantity without fear of imminent scarcity.
The petrol attendants in some stations were idle, waiting for customers to come.
A taxi driver, Malam Ibrahim Olarewaju said he was not aware of any looming scarcity of the fuel because all filling stations in the metropolis were selling at normal price.
"Besides, there is no queue at any of the petrol stations''.
In Maiduguri, long queues have emerged in petrol stations as most sellers closed shops.
The queues began to build up on Monday evening when rumours of an impending strike spread.
Our correspondent who went round the metropolis reports that only a few major marketers were selling the products while others remained closed.
At the NNPC Mega station on Dikwa-Ngala road, large number of motorists were waiting endlessly even as the fuel attendants kept mute.
"We came here hoping to get fuel since morning but they refused to say a word.
"We are hoping that somehow they will start selling because they still have fuel in their tanks," Malam Mala Modu a motorist said.
However, some independent marketers have taken advantage of the situation by hiking the price.
Some motorists said that most of the private stations sold a liter of petrol at between N120 and N150.
"They keep their gates closed to indicate that they are out of supply. But they open later in the evening to sell at exorbitant price," Mr Solomon Ngamdu, a motorist said.
Reacting, the management of NNPC said it had 30 days stock of petrol and cautioned against panic buying by consumers.
General Manager, Media Relations of NNPC, Mr Omar Ibrahim,said this on Monday in Abuja and debunked insinuations that the Federal Government had increased the price of fuel.
Ibrahim told newsmen that the artificial scarcity might have been instigated by some oil marketers.
"I can tell you that the Federal Government has not increased the price of fuel. This scarcity might have been instigated by this oil marketers who have disagreement with government.
"The NNPC through the PPMC has ample supply to last 30 days to the whole country," he said.
Our  investigations showed that most of the oil marketers have run out of stock of the product and consequently increased the pump price of the product.
Ibrahim said it was only the NNPC that had been importing fuel into the country since the beginning of the year as the marketers had stopped over their subsidy payment.
He said the NNPC was fast-tracking the process of supply of the product to its various depots in Lagos, Calabar, Warri and Port Harcourt.
Ibrahim expressed optimism that the situation would soon be resolved so that the marketers could complement imports by NNPC.
Vivian Peace-Nwinaene, with agency reports

RSG Warns Owner Of Proudest Hotel To Stop Blackmailing NCDC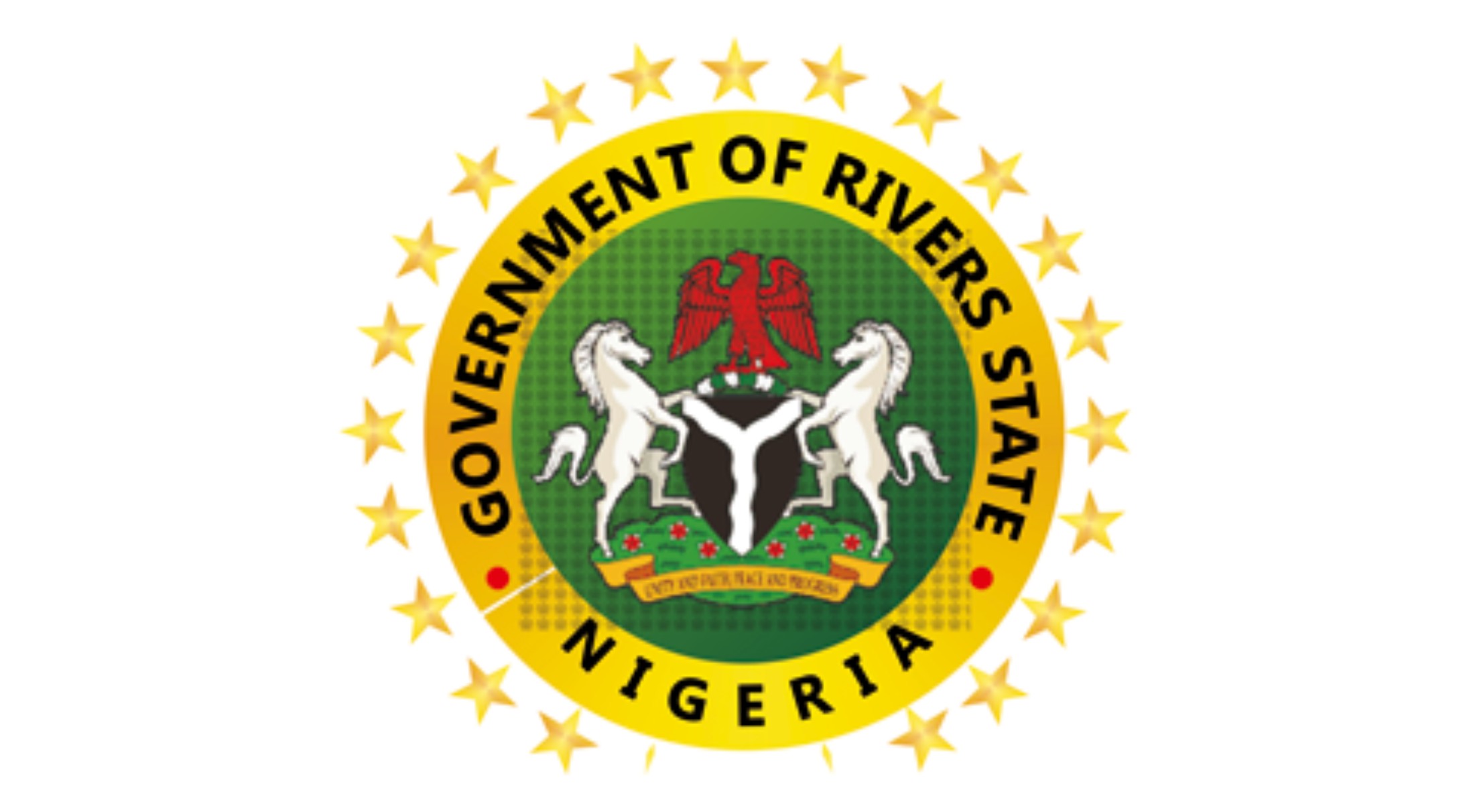 Our attention has been drawn to a recent misleading petition, signed by one Mr. Needam Promise Gogorobari, Owner, Prodest Hotel and dated 24th May 2020,
to the effect that the convicted Manager of Prodest Hotel, Mr. Bariledum Job Azoroh, who recently tested positive for Covid-19 disease amongst 27 others, in a result released by the National Centre for Disease Control, NCDC, may have allegedly been infected on the instructions of the Rivers State Government.
Much as we had restrained ourselves from responding to previous similar publications by this same person, since the subject matter was still before a court of competent jurisdiction, we are now compelled to reply this obviously  spurious, deliberately misleading and intentionally provocative petition with a proper response, to set the records straight and caution the sponsors of this action from further pedlling such falsehoods in the public space.
For the avoidance of doubt and for the information of the general public, let us state categorically here that the FACTS of this matter are very clear, viz:
1. A Port Harcourt Senior Magistrates' Court on May 18th, 2020  CONVICTED Mr. Bariledum Azoro, Manager of Prodest Hotel, Eleme and sentenced him to a fine of N50,000 for contravening paragraphs  3 and 4 of Executive Order RVSG 07 2020 on closure of hotels, guest houses and related outfits  and provision of manifests in the state.
2. The Senior Magistrates' Court also ordered that th convict,Mr. Azoroh should be quarantined at the Isolation Centre in Yakubu Gowon Stadium, Elekahia for 14 days to ascertain his coronavirus status.
3. That while in the Court Ordered Quarantine, competent health officials  carried out mandatory tests on all suspected Coronavirus individuals at the centre, including  Mr.Bariledum Job Azoroh, to ascertain their Covid-19 status.
It is important to state here that COVID-19 tests undergo World Health Organization, (WHO) and NCDC guidelines and are conducted under strict established medical protocols.
4. That prior to the publication of the test results, the owner of PRODEST Hotel Eleme, Mr. Gogorobari Needam had published one of his misleading petitions in an attempt to preempt the outcome of the test and the question we want to ask is: 'Why did the hotel owner try to preempt the outcome of the test. Was he trying to cover up something?
5.  That on Sunday, 24th May, 2020, the NCDC announced that Rivers State had 27 recorded positive cases including  Mr.Bariledum Job Azoroh, from tests carried out in the state.
6. That following the official announcement of the result and confirmation of his Manager's Covid-19 positive status, the PRODEST Hotel owner has once again released another statement and this time is now calling for a state of emergency in Rivers State because his manager tested positive for Covid-19.
7. Rivers people will recall that on May 19, 2020, we raised an alarm intimating the world of a clandestine plot by some Abuja politicians hiding under the cover of Covid-19 to instigate a State of Emergency in the state. Today, a hotel owner in Eleme, who lives in Lagos is also now calling for a State of Emergency. Is there any wonder therefore as to who is beating the drum for him?
8. Indeed there seems to be more to this than meets the ordinary eye and we are calling on all well-meaning people to see the need to interrogate this man and know that he is acting out a script. Infact, the entire petition sounds and reads like something lifted directly from the copy book of those who have been desperately trying to run down the Rivers State Government. This is desperation taken too far.
9. We even recall vividly that Mr.  Needam Promise Gogorobari had, in an interview published in the Punch Newspaper of May 15, 2020 titled: "No ill feeling towards Wike for demolishing my hotel – Gogorobari", actually stated categorically that he holds no grudge against Governor Wike for demolishing the hotel. His words:  "Who am I not to forgive him? I don't hold any grudge against him. I just feel that God wanted it to happen that way". So what happened to make him change his mind? Is it not obvious that the agents of evil and those who do not mean well for Rivers State have reached him and are now beating this drum of dissent for him?
10. Again, We want to state categorically here that Government doesn't conduct Covid-19 tests. Trained Health professionals follow the relevant medical protocols set down by WHO, the Federal Ministry of Health and the NCDC, to conduct these tests.
11. The claim therefore that the PRODEST Hotel manager, Mr. Bariledum Job Azoroh, was infected while in detention is not only laughable and preposterous, but sadly and dangerously exposes the amazing ignorance and naivety of Mr. Needam Promise Gogorobari and those sponsoring him about the deadly nature of the Covid-19 disease. How does one even carry such a deadly virus around and infect people with it?
12. Rather than commend the Rivers State Government for stemming the tide of infection that would have arisen if the Hotel used for clandestine parties was not demolished and the Manager arrested, the owner is crying wolf where there is none.
13. We also want to caution Mr. Needam Promise Gogorobari to be very mindful of his claims that his hotel Manager "has been framed up by an unorthodox hired medical officers recruited by Governor Wike with a report that he has tested positive to COVID-19 whilst in detention with the Rivers State Government".
This is a clear accusation and indictment of the reputation and authority of the NCDC.
14 We also want to call the attention of Mr. Needam Gogorobari that we take exception to his description of the Isolation Centre in Port Harcourt, as an "illegal detention facility in Stadium, Elekahia, Port Harcourt" and to inform him and his sponsors that the Director General of NCDC, Dr. Chikwe Ihekweazu and a team from the World Health Organization, were in Rivers State on a working visit in April this year and not only praised Governor Nyesom Wike for his leadership and handling of the Covid-19 outbreak. but also applauded his medical health team and all the facilities put in place in response to the Coronavirus.
We will therefore be keen to know how the NCDC will react, when they read your description of a facility they approved, as 'a detention centre'.
15. Finally, we want to assure the good people of the state that the Rivers State Government remains resolute in its fight to curtail the spread of COVID-19 in the state and we will not be deterred by cheap blackmail and misleading propaganda.
16 Governor Wike is determined to employ and deploy appropriate strategies to keep Rivers State safe.
17. We call on all residents to work together with the Governor to defeat Covid-19 in Rivers State and by the Grace of God we will be victorious.
Paulinus Nsirim
Commissioner for Information and Communications
May 26, 2020

Banigo Felicitates With Justice Wike On Her Birthday
Rivers State Deputy Governor, Dr. Mrs. Ipalibo Harry Banigo has felicitated with the wife of the State Chief Executive Hon. Justice Eberechi Suzzette Nyesom Wike as she celebrates her birthday on Saturday, 23rd May, 2020.
In a statement from the Government House in Port Harcourt on Friday, 23rd May 2020, Dr. Banigo described Hon. Justice Wike as a humane and God fearing woman who is a great pillar of strength to our amiable Governor, Nyesom Ezenwo Wike.
While wishing her many happy returns the Deputy Governor prayed the Almighty God to continue to protect and bless Hon. Justice Eberechi Suzzette Nyesom Wike.

Former Nigeria President Jonathan Loses Foster Dad.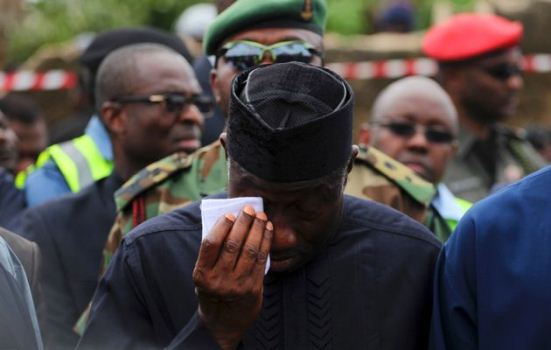 The family of former Nigerian President,Goodluck Jonathan and the Otuoke community of Ogbia Local Government Area of Bayelsa state has been thrown into mourning as the News of the sudden demise of Chief Nitabai Inegite,the former president's foster father reached them.
Though no official reports have reached us as to the cause of his death,The Tide learnt that the septuagenerian has been briefly ill shortly before his demise.
The former President, who visited the residence of his late foster father the early hours of Wednesday has not made any official statement regarding funeral arrangement.
Chief Inegite,popularly called 'holy' by his admirers and friends was initially reported to have been responding to treatment in an undisclosed health facility where his health later deteriorated before finally giving up  the ghost  at about 11:00 pm,Tuesday 19th day of May,2020.
You would recall that the late Chief Nitabai Inegite was twice reported to have been kidnapped some time between 2014 and 2016 respectively.
The late former president's foster father was survived by his wife,biological children,grand children and numerous relatives.
By Ariwera Ibibo-Howells, Yenagoa.