Women Outreach Moves To Eradicate Poverty
July 3, 2012 will remain evergreen in the history of skills acquisition and poverty alleviation in Rivers State in particular, and Nigeria in general.
The Divine Daughters of Destiny, a women outreach ministry of the Redemption Ministries, on this day put paid to innuendoes and the antics of skeptics earlier expressed two years ago when the first phase of a skills acquisition initiative was executed by it.
What started like a normal, casual church worship, in a rainy morning, left attendees obviously skeptical about the anticipated turnout, only to take an unprecedented dimension as both granduands and guests defied the rains to find their way to the auditorium of the Redemption Ministries, venue for the graduation ceremony.
It was the graduation ceremony of a second phase of a skills acquisition initiative of the Divine Daughters of Destiny, a vision though captured by the Senior Pastor of the Church, Rev. Stephen Akinola and sold to the women outreach ministry, Divine Daughters of Destiny (DDD) for onward execution.
Like the famous South African president, Nelson Mandela would say, "education is the most powerful weapon which you can use to change the world" it is not in doubt that participants and beneficiaries of this arduous gesture, would in life, owe their gratitude to these distinguished daughters of repute, the DDD.
Contrary to insinuations that the scheme was only a privilege exclusively for the church faithfuls' participations were not only interdenominationally based, participants included people from outside the state and most importantly, at no cost!
The auditorium that was filled with beneficiaries of the programme, guests and well wishers, witnessed an atmosphere of thunderous shouts of joy and ovations, as participants filed out in their numbers to receive their certificates.
However, apart from the joy of being certificated for completing a course, what makes the scheme or initiative more laudable is the fact that it wasn't a wild goose chase. It was rather a mission accomplished, the participants or students as they were called went, saw and they conquered.
Directly behind the auditorium, was a large hall, where the products from the acquired skill were exhibited. Wao! A trade fair arena of sort, could this have been an outcome of just a month's devotion? What crop of instructors were used? Then, the students too must have been unique species of brains hitherto wasting away.
Suffice it to say that it took a marriage of good brains and ready minds to achieve what was witnessed in the exhibition hall.
Pastor Mrs Matilda Akinola, wife of the Senior Pastor, Rev. Stephen Akinola, recounts that in 2009 the sum of two million naira only (N2m) was raised to empower some hundreds of women while the year 2010 witnessed the first phase of the skills acquisition project which she described as beautifully executed. "We looked at a lot of women and we decided that instead of being idle, (most of them we discovered that when their husbands die, they become penniless and powerless) let's empower as many as we can," she said. "I know they are blessed, I'm sure they will do better next time. With this, somebody will put food on his or her table. I feel great, I feel happy because somebody is being empowered, somebody is being enriched and we discovered talents that had been hidden," she added.
Although visions are personal, Pastor Mrs Akinola believes that if other ministries could key in, together they could go a long way in assisting the government to eradicate poverty and empower the masses.
For the provost of the skills acquisition school, Pastor Mrs Ibe, the exhibition has spoken for its self. Attesting to the degree of assimilation of the skills so far acquired, Pastor Ibe said some persons in painting class, sewing and decoration have already gotten the contracts to demonstrate their skills.
One of the granduands, Ruth Izuma, who acquired skill in paint making and painting, said in one month, she was able to acquire the necessary skill in painting and paint making. In her words "my product is preferred among the crowd, I produce textcote, emulsion, different kind of pigments, oil paints, white wash, red oxide etc". Izuma averred that even though others play on quality she can't.
Ruth said she has already been awarded a contract to produce a specific quantity and quality of paints for a building, she reafirmed her pleasure in the trade she has chosen.
Meanwhile, Rev Stephen Akinola has said that the programme was an open one for all comers; he therefore, promised that it will always and ever be an open programme.
Sylvia ThankGod-Amadi
Media Women Tasked On Journalism Of Responsibility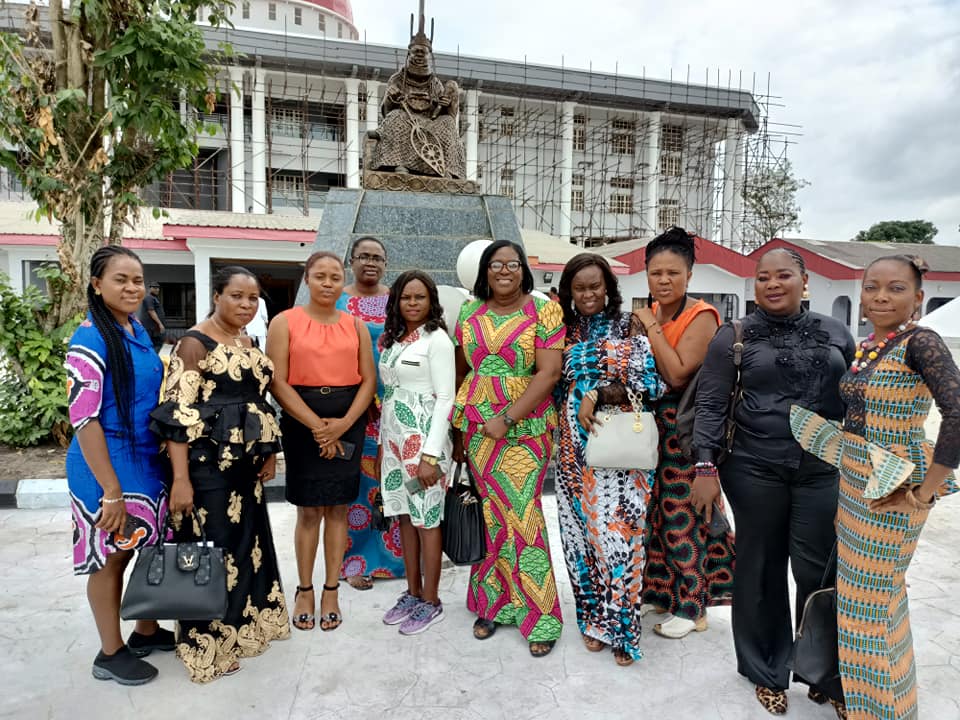 Members of the Nigeria Association of Women Journalists, NAWOJ, Rivers State Chapter, have been charged to practise " journalism of responsibility ". The chairperson of the association, Mrs Susan Serekara Nwikhana, gave the charge two days ago in a one day capacity building workshop organized for members in collaboration with West African Network for Peace Building (WANEP) in Port Harcourt.
Mrs Nwikhana noted that journalism of responsibility which according to her, can only be achieved by presenting the facts to the audience to hold their opinion on the presented facts, remains a sure way to gaining the public's credibility as well as enhancing the media's reputation to the public.
She maintained that such could go a long way to debunk the age long myth that complete objectivity is not obtainable in journalism practice, as journalists are said to lack the will to be entirely separated from their personal view points despite their averred claims to objectivity.
Commenting on the topic of the event, ' the role of the media in the implementation of the Rivers State action plan on 1325, and, identifying fake news, facts and the journalist', Mrs Nwikhana noted that the topic could not have come at a better time than now, considering the importance of information dissemination to peace building or escalation of conflicts in the society.
Corroborating the stand of the media women's boss on factual presentation of information, a guest speaker in the workshop, the south-south zonal director of Business Day Newspaper, Mr Ignatius Chukwu, the principal responsibility of every journalist is to report the fact notwithstanding the resultant effect.
Oba Extols The virtues Of Women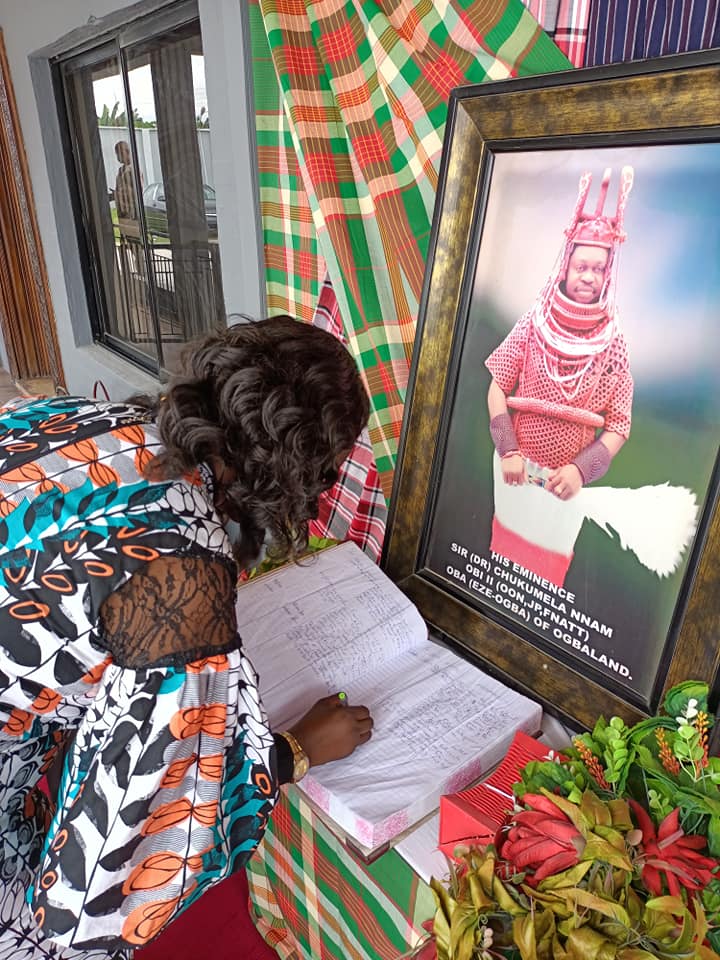 The new Oba of Ogba Land, His Eminence, Barrister Nwachukwu Nnam Obi (111), has expressed great value and respect for the women folk.
This happened last week as a delegation of members of the Association of Women Journalists, NAWOJ, Rivers State chapter, visited the palace of the late Oba, His Eminence, Sir (Dr) Chukwumela Nnam Obi (11) OON, JP, FNATT, Oba (Eze Ogba) of Ogba Land on a condolence visit to his family.
The royal father who spoke lovely of his mother, sisters and wife, recognized and acknowledged in no mean measure, the value of women to the development of the society.
He confessed a high indebtedness to the effort of women around his life for successes he ever achieved in life.
His words; " whatever I have become today, women contributed so much to it hence I hold them so close to my heart", were clear demonstration of the extent to which he appreciates the immeasurable role of women in societal development.
Relating his resolve to keep to the later, the legacies, wishes and aspirations of his late father, he said " my father had longed to have a woman serve in the capacity of the vice president of Nigeria. It had also been his dream to have some obnoxious traditional rules within our domain amended in favour of women, especially as it partains to sharing of family inheritance "
He thus promised that his kingdom would continue to ensure that women are put in their right place, while issues that bothers on their well being would always be given a priority consideration.
In her response, the Chairman of NAWOJ, Mrs Susan Serekara-Nwikhana, appreciated the gesture, especially his resolve to carry on the existing relationship between his late father and the body of women journalists in the state.
250,000 Women Suffering From VVF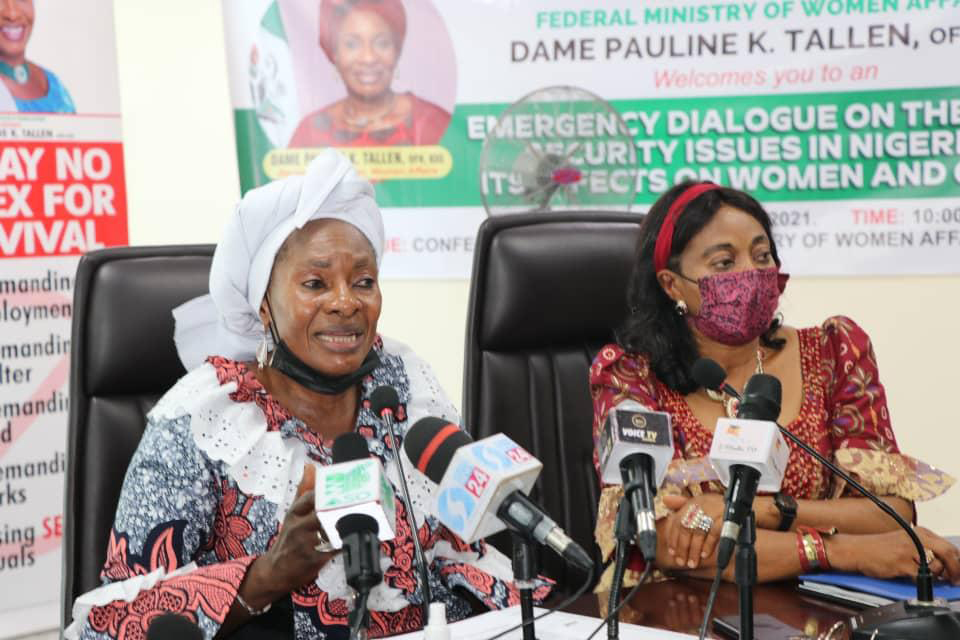 No fewer 250,000 women are battling Vesico Vaginal Fistula (VVF) in the country.
However, only 3,000 of that number are fortunate enough to be attended to annually.
This was revealed by Board Chairman, North-East Development Commission (NEDC), Maj-Gen Paul Tarfa, during the flag-off of Free Fistula Repair Campaign Project (FFRCP) by the commission in collaboration with the Borno State Government, yesterday.
VVF is an abnormal fistulous tract extending between the bladder and the vagina that allows the continuous involuntary discharge of urine into the vaginal vault.
VVF patients are usually underage/child-brides, who develop the condition mostly after childbirth.
However, experts list the causes of VVF to include abdominal surgery (hysterectomy or caesarean section); pelvic, cervical, or colon cancer; radiation treatment; bowel disease like Crohn's or diverticulitis; infection (including after an episiotomy or a tear you had when you gave birth) and traumatic injury, such as from a car accident.
Meanwhile, in his goodwill message at the ceremony, the NEDC Board Chairman, Maj-Gen Paul Tarfa, represented by the Board member North-West zone, Hajiya Asmau Mai-Eka Muhammadu, said only 3,000 of the 250,000 VVF victims get attended to.
According to Tarfa, "Statistics indicate that there are about 250,000 women awaiting repair in Nigeria, out of which only 3,000 are fortunate to be attended to annually.
"12,000 new cases develop every year with large numbers coming from the North-East due to the insecurity and increased poverty, which further hindered access to health care.
"It is, therefore, important that all efforts are made to bring succour to this vulnerable group of women to enable them pick the pieces of their lives, by offering them a new lease for meaningful existence within their respective communities."
The wife of the governor, Dr. Falmata Zulum, flagged off the fistula repair project (FFRCP) at the Conference Hall, State Specialist Hospital in Maiduguri.
It was also revealed that 100 women victims have undergone successful corrective surgery at the hospital.