Stock Index Futures Record Mixed Fortunes
United States stock index
futures pointed to a mixed start for Wall Street on Tuesday, with futures for the S&P 500 and Dow Jones futures down 0.02 percent and Nasdaq 100 futures up 0.09 percent by 3.55 a.m. EDT.
Microsoft Corp will be in focus after it admitted its largest acquisition in the Internet sector was effectively worthless and wiped out any profit for the last quarter. Microsoft shares traded in Frankfurt eased 0.8 percent.
European stocks climbed for the third session in a row as a recent raft of weak U.S. and European macro data has raised investors' expectation that central banks will soon take fresh policy action to kick-start their economies.
A majority of analysts expect the European Central Bank to trim interest rates at its policy meeting on Thursday, with most predicting a 25 basis point cut to 0.75 percent. The survey was taken before European leaders agreed a more flexible use of euro zone rescue fund late last week, but given recent economic data and rhetoric from the central bank's policymakers, analysts are still betting on more monetary easing.
Monday's U.S. ISM manufacturing index, which registered a contraction in the sector for the first time since July 2009, also boosted speculation that the Federal Reserve will announce it will embark on a third round of asset purchases, known as 'QE3', perhaps as soon as the central bank's next policy meeting from July 31 to August 1.
On the macro front, investors awaited the Institute for Supply Management-New York June index of regional business activity, due at 9.45 a.m. EDT, and May factory orders, due at 10 a.m. EDT. Economists in a Reuters survey expect a rise of 0.2 percent in factory orders compared with a 0.6 percent decline in April.
Barclays Plc Chief Executive Bob Diamond quit with immediate effect on Tuesday over an interest-rate-rigging scandal, becoming the highest-profile victim so far in a probe that spans a dozen major banks across the world.
A U.S. judge on Monday rejected a request by Samsung Electronics Co. <005930.KS> to lift a ban on U.S. sales of its Galaxy Tab 10.1, another setback for the South Korean firm in its tablet patent battle with iPad maker Apple Inc. .
U.S. investment management firm BlackRock is buying Swiss Re's European private equity and infrastructure fund of funds franchise, it said on Tuesday.
Activist investor Carl Icahn said on Monday he intends to look into disclosures that Forest Laboratories Inc CEO Howard Solomon made before selling stock in the U.S. drugmaker over the years, launching the latest salvo in his proxy fight against the company.
U.S. states and localities have run up more than $2 trillion of unfunded pension liabilities, Moody's Investors Service said on Monday, citing data on plans offered by 8,500 local governments and over 14,000 individual entities.
U.S. stocks edged higher on Monday, shaking off a surprise contraction in U.S. manufacturing, which some investors took as a signal the Federal Reserve will take more forceful actions to boost the economy.
The Dow Jones industrial average eased 8.7 points, or 0.07 percent, to 12,871.39. The Standard & Poor's 500 Index rose 3.35 points, or 0.25 percent, to 1,365.51. The Nasdaq Composite Index added 16.18 points, or 0.55 percent, to 2,951.23.
Investment Expert Urges FG To Partner Zuga To Grow E-Naira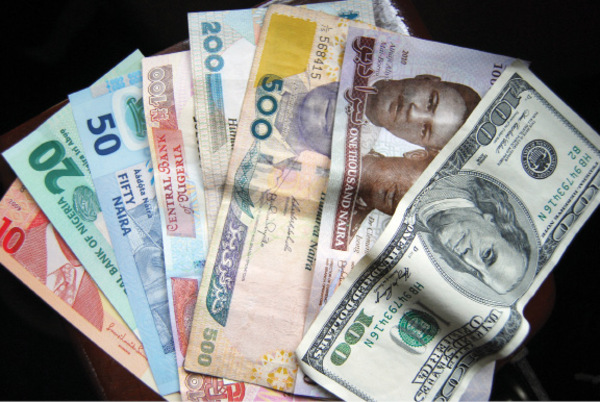 An investment expert in Port Harcourt, Revelation Ohio, has called on the Federal Government to partner with Sam Zuga to grow e—naira to become the Nigeria's digital currency in the cripto market space.
He said this became necessary in line with what is going on in the global digital currency market, where many countries, including the developed Western nations, are keying into the cripto market.
Ohio, the Chief Executive Officer of the Leverage Hub Consulting Limited, who made this known while speaking in an investment forum in Port Harcourt on Sunday, said that Sam Zuga, a Benue State-born Reverend Father, was the first African to develop a digital coin, the Zuga coin.
He described the Reverend Father as a philanthropist who has made remarkable mark in investment all over the world, especially in Dubai, in the United Arab Emirates.
"Sam Zuga is the only African who has stretched himself to compete with those in developed countries in the cripto market, where all the digital coins are all non Africans.
"This man has stepped into the space and developed this coin named after him, and has strictly specified that the coin is African, and as we speak, this coin is strongly growing faster in the digital currency market.
"So it will be an advantage to the Federal Government, through the Central Bank that is considering to develop digital naira, to partner Zuga who is already in the space, as it used to be for those entering the market newly.
"This will have a multiplier effect on our people, as many unemployed persons will be engaged in the business, while the fortunes of many of the youths will be turned around", he said.
The investment expert also urged the Nigerian public to take advantage of the space available in the cripto world to equip themselves financially, and get knowledge of the cripto market, since that is the way the world is currently going.
By: Corlins Walter
Brass Fertilizer Company To Create 15,000 Jobs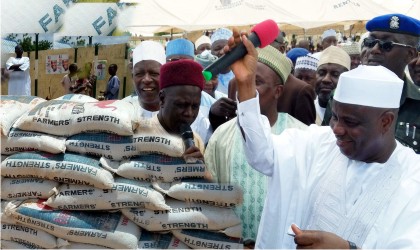 Jobs – As Bayelsa Set For More Housing Estates
The Bayelsa State Government has allocated 595 hectares of land for the proposed Brass fertilizer company in Odioma Kingdom in Brass Local Government Area of the state.
This was as the government has also hinted that the bush clearing of the site of the said project has commenced in earnest.
The Bayelsa State Commissioner for Lands,Housing and Urban Development, Barr.Esau Andrew, disclosed this in Yenagoa, the state capital at the weekend.
He said that the Federal Government proposed project, when completed, was expected to create employment for not only qualified Bayelsans, but has the capacity to engage no fewer than 15,000 workforce, with professional and un-professional qualifications.
Andrew who called for unity amongst the people of the host community, reiterated that the Governor Douye Diri's led administration was willing to create the enabling environment for businesses to thrive in the state.
He averred that the government was also desirous of fast tracking the development of all communities and sectors of the state's economy through impactful projects and programmes.
"The Brass fertilizer company is situated on a 595 hectares of land in Odioma kingdom of Brass council area.
"There are no problems with respect to the take-off and completion of this gigantic project, but what we currently have there are basically issues on intra-communal arguments as to who becomes the chairman, Odioma Council of Chiefs", he said.
He added: "As a community member and commissioner in the state executive council, I can assure you that that can't stall the project.
"Governor Diri has directed the community to toe the path of unity and peace so that they can benefit maximally from this enormous project, and the youths, chiefs and elders of the community are ready to do as directed by the governor".
In the same vein, the government has reiterated its commitment to building additional housing estates in the state.
To this end, Andrew said that the Governor Diri administration in partnership with the Federal Government's Ruhi 774 Housing Scheme and Shelter Afrique were set to build new 800 and 100 units housing estates, respectively in the state.
According to him, while the Ruhi 774 Housing Scheme being handled by Real Estate Development Association of Nigeria (REDAN) is to build 100 housing units in each of the eight council areas of the state, Shelter Afrique on the other hand is expected to carry out the construction of another 100 housing units in Yenagoa.
He said further that the state government has also concluded plans to build additional 260 housing units in the yet to be developed hectares of land acquired by the previous administration for the Ayama-Ijaw Housing Estate in the Southern Ijaw council area of the state.
By: Ariwera Ibibo-Howells, Yenagoa
Global Geopolitics, Neo-Colonialism Fuelling Apathy Against Crude Oil, DPR Hints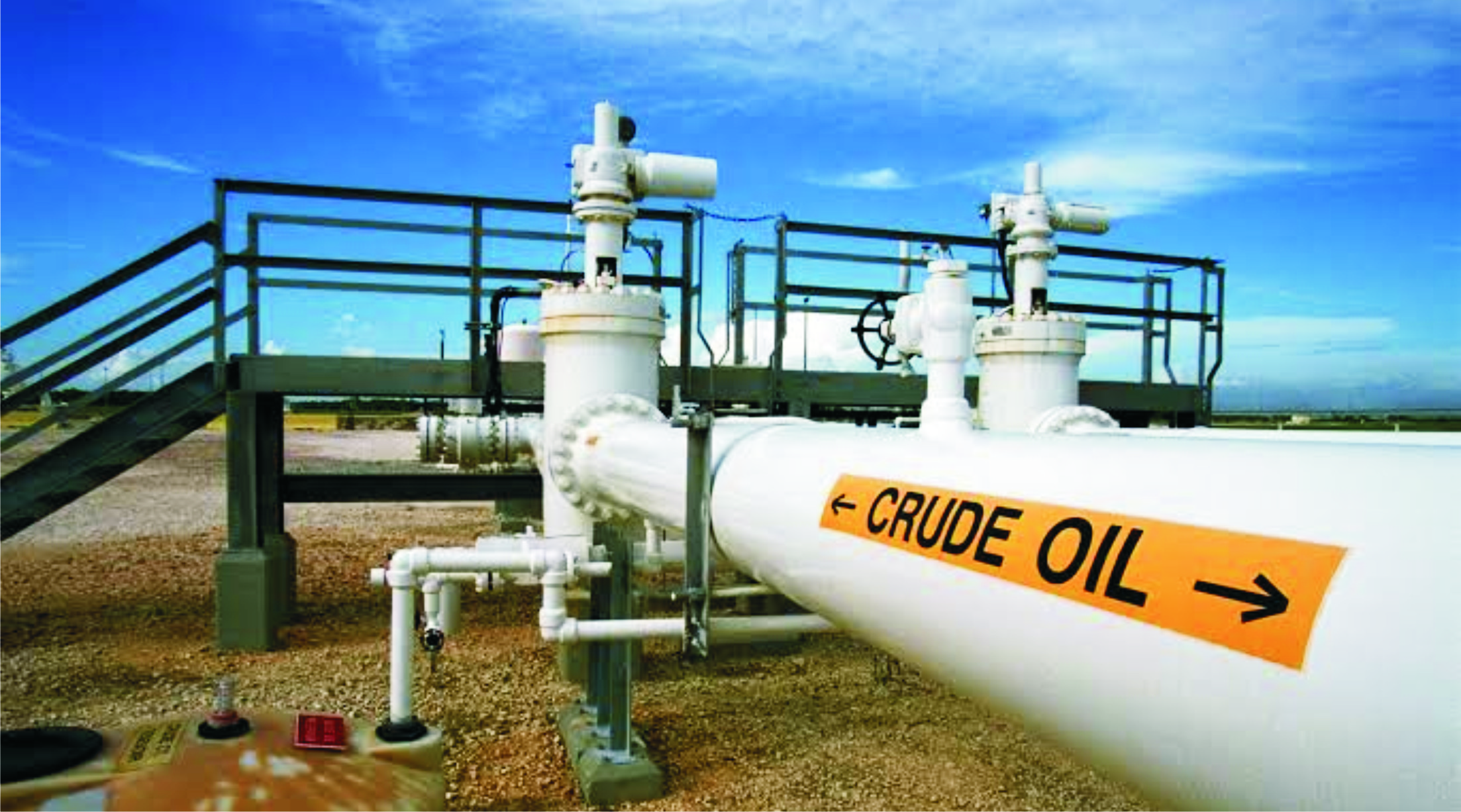 Hints
The Department of Petroleum Resources(DPR), yesterday, allayed concerns over the future of crude oil globally, stating that the resource would continue to remain relevant for decades to come due to a number of emerging factors.
In his goodwill address at the ongoing 45th edition of the Society of Petroleum Engineers Nigeria Council(SPENC), Nigeria Annual International Conference and Exhibition(NAICE), Director and Chief Executive of the DPR, Engr Sarki Auwalu, argued that the current apathy towards crude oil is not driven by technical and economic considerations alone.
According to him, the ongoing narratives of the relative significance of each energy type and the clamour of 'end of oil era' is not informed by technical and economic considerations alone but by global geopolitics and the vagaries of neo-colonialism as well.
Auwalu maintained that crude oil's continued relevance in decades to come is because of some of its features as an energy resource, which includes availability, accessibility, affordability, reliability, and efficiency.
This character of petroleum, he explained, gives it a degree of comparative advantage over emerging energy alternatives for secured and stable energy supply.
He said, "I would like to sum up the future of energy in these words: 'for the foreseeable future, we would continue to see a mix of all energy sources – coal, oil, gas, nuclear, renewables – in the supply equation. Whereas renewable sources will make steady in-roads in the global mix, oil and gas will be relevant in decades to come'.
"This conclusion is informed by the outcomes of market analysis and forecasts based on demand-supply equilibrium, socio-economic fundamentals, climate change and environmental considerations as well as technology and innovation that is shaping the dynamics of global outlook.
"However, we would not delude ourselves that change is not happening; we must continually re-invent the industry and find ways to improve the environmental credentials of oil and gas by deploying technologies for carbon reduction and management to maintain its acceptability as fuel."
He insisted that Africa, other oil-producing countries and members of the Organisation of Petroleum Exporting Countries(OPEC), must be key stakeholders in global energy discourse and ensure their voices and views are well articulated in discussions about the future of oil and gas.
"Indeed, as Africans, it must take its destiny in its hand and rewrite history, by leveraging abundant human and natural resources which nature has bequeathed on this great continent to create wealth for its people, eliminate poverty, and improve social-economic conditions while driving value for the globe. Only Africa can grow Africa," he noted.
On its part, Auwalu disclosed that Nigeria had risen to the occasion, and had started using its oil and gas resources to drive value for national development in the face of challenges posed by energy transition and global dynamics.
Specifically, he explained that the DPR was fostering innovative ideas and creating opportunities for investments and sustainability in the petroleum industry, especially most recently, through the establishment of the National Oil and Gas Excellence Centre(NOGEC).
NOGEC, the DPR chief executive noted, was designed as a one-stop shop to drive safety, cost efficiency and value for the Nigerian oil and gas industry.
In addition, he said the DPR identified the need to formulate the Maximum Economic Recovery(MER) Strategy for Nigeria to guarantee the actualisation of sustainable resource optimization and the economic benefits arising therefrom.
The framework of the MER, he explained, was hinged on six pillars, namely: reserves maturation and production optimization; exploration and resources maturation; improved oil recovery and enhanced oil recovery (IOR/EOR) implementation; asset stewardship; performance evaluation and rewards; and risk management.