We Have A Duty To Protect, Promote Our Country – Jonathan
Being a text of the broadcast by President Goodluck Jonathan to commemorate this year's May Day on Tuesday, May 29, 2012.
Fellow Nigerians,
One year ago, I was privi-leged to stand before you, to take the oath of office as President of our dear country, the third to serve you as President since the return to democratic rule in 1999. Today, I remember that day and the processes leading to it with profound gratitude to God Almighty and to all Nigerians who have worked very hard to enrich our journey from military dictatorship to inclusive democratic governance.
For the past 13 years, we have remained a stable democracy. We have together demonstrated that the government of the people is an ideal that the people of Nigeria cherish. We have our differences as individuals and as politicians, but we have shown great faith in democracy and its institutions. We have refused to be limited by our differences. Despite reservations about some of our institutions, we have refused to submit to despair. This achievement is a testament to the courage and optimism of the Nigerian people.
3. As we celebrate this year's Democracy Day, I pay tribute to all the men and women who have made our democratic experience meaningful: the ordinary people who resisted military rule, and have remained resolute in their embrace of democracy; the army of Nigerian voters who, at every election season, troop out in large numbers to exercise their right of franchise; the change agents in civil society who have remained ever watchful and vigilant.
4. I pay special tribute also to all patriots who are the pillars of our collective journey, most especially, our armed forces who have steadfastly subordinated themselves to civil authority in the past 13 years. They have continued to demonstrate a great sense of professionalism. They have discharged their duties to the nation with honour and valour. In a sub-region that has witnessed instances of political instability, authored by restless soldiers, the Nigerian Armed Forces have remained professional in their support of democracy.
5. When General Abdusalami Abubakar handed over the baton of authority to President Olusegun Obasanjo, in 1999, it was a turning point for Nigeria. We did not arrive at that turning point by accident. Many Nigerians laid down their lives for the transition to democracy to occur. Some were jailed. Media houses were attacked and shut down. But the people's resolve was firm and unshakeable. This is what we remember. This is what we celebrate. On this day, I recall especially the martyrdom of Chief M. K. O. Abiola, whose presumed victory in the 1993 Presidential election, and death, while in custody, proved to be the catalyst for the people's pro-democracy uprising. The greatest tribute that we can pay to him, and other departed heroes of Nigeria's democracy, is to ensure that we continue to sustain and consolidate our democratic institutions and processes, and keep Hope alive.
6. Let us individually and collectively, continue to keep the spirit of this day alive. No task is more important. We must continue to do well as a people and as a democracy. We must remember where we are coming from, so we can appreciate how far we have travelled.
7. When I assumed office as Acting President, in 2010, on account of the health challenges suffered by late President Umaru Musa Yar'Adua, there was so much anxiety in the land. The tone of public debate was febrile. Some persons sought to use the situation in the country to sow the seeds of discord. My primary task at that time was to do all that was humanly possible to ensure stability within the polity. With the support and commitment of patriotic Nigerians from all walks of life, and the grace of the Almighty God, we were able to do so.
8. On May 6, 2010, following President Yar'Adua's death, I assumed office as substantive President. I subsequently presented myself as a candidate for the 2011 Presidential elections, with a promise that under my watch, the elections would be free, fair and credible. We kept faith with that promise. On May 29, 2011, I was sworn in as President, the fifth elected leader of Nigeria since independence. The success of the 2011 elections and the international acclaim that it generated was due to your patriotic zeal and commitment. I will like to seize this opportunity to thank all patriotic Nigerians who stood by us, and have remained unwavering in their support. These Nigerians understand one thing: that we all have a duty to protect and promote our country, and that this country belongs to all of us. Electoral contest is about values. We must not lose sight of those values that strengthen us as a people. As long as I am President, I will do my utmost to continue to work hard in pursuit of the common good.
9. There are challenges, yes, but we are working hard to address those challenges. And, by God's grace, we will succeed. My confidence is bolstered by the results which we have achieved in different sectors within the last twelve months.
10. Our democracy is stable. Its foundation is strong and firm. Its future is bright. Last year, I had spoken about the policy of "one man one vote, one woman, one vote, one youth, one vote". I am glad to see that the Nigerian people in all elections have continued to respect the principle of fair play. Since this administration came into office, we have gone to great lengths to strengthen our democratic institutions, particularly the Independent National Electoral Commission. There are still persons who believe that elections should be violent and unhealthy, but they are in the minority. They will not derail our democracy because the majority of Nigerians will not allow them to do so.
11. Following the spate of violence, in some parts of the country, after the 2011 elections, our administration set up a committee on post-election violence to among other things, investigate the causes and nature of electoral violence and make appropriate recommendations. We will be guided by the White Paper, on that committee's report, in dealing more firmly with electoral violence and fraud. This will include the establishment of Electoral Offences Tribunals to deal speedily with established cases of electoral violence. We cannot afford to treat the success we have recorded with our democratic experience with levity. Electoral reform is central to our administration's transformation agenda. I urge all political parties to embrace this reform.
12. Our successful elections, last year, opened new vistas for Nigeria's foreign policy. More than ever before, Nigeria's achievements have generated a lot of international goodwill and recognition. We have continued to build on this by further showing leadership in the sub-region and the African continent. Under my watch as Chairman of the sub-regional body, ECOWAS, and subsequently, Nigeria was in the forefront of the efforts to ensure democratic stability in Niger, Mali, Guinea Bissau, and particularly at a critical moment in Cote d'Ivoire. Our foreign policy process has proven to be dynamic and pro-active. Nigeria's place is secure among many friends in the comity of nations. We are building on that friendship to open up opportunities for foreign investments in the Nigerian economy and to provide necessary support for the vibrant community of Nigerians in the Diaspora.
13. We will continue to work hard, to turn domestic successes into a source of motivation for greater achievements in the international arena. We are fully aware that it is only when our people are happy and confident that they would be in a good position to walk tall in relating with others.
14. Today, I want to talk about what we are doing and what we have done. I want to reassure you that we are making progress. But we can also do a lot more. We must. And we will.
15. Our economic outlook is positive. When I assumed office last year, there were still fears about the impact of the global economic recession, and implications for investments. Many Nigerians were worried about the growing rate of unemployment. In order to set Nigeria on a sound and sustainable path toward economic growth, this administration unveiled a set of priority policies, programmes, and projects encapsulated in the Transformation Agenda. These programmes and policies are aimed at consolidating our budget, fostering job creation, engendering private sector-led inclusive growth, and creating an enabling environment for businesses to thrive for the ultimate betterment of the lives of Nigerians.
16. Today, progress has been made. The country's credit rating is positive, in contrast with many nations being downgraded. In 2011, our economy grew by 7.45%. As at mid-May 2012, our foreign exchange reserves had risen to $37.02 billion, the highest level in 21 months. We have stabilized and improved our fiscal regime. We brought the fiscal deficit down to 2. 85% of GDP from 2.9% in 2011. We reduced recurrent expenditures from 74% to 71% and reduced domestic borrowing from N852 billion in 2011 to N744 billion in 2012. We cut out over N100 billion of non-essential expenditure and increased our internally generated revenue from N200 billion to N467 billion.
17. For the first time in over a decade, we now have a draft Trade Policy which provides a multi-dimensional framework to boost our trade regime and facilitate the inflow of investments. We have generated over N6. 6 trillion worth of investment commitments. The total value of our trade is also much higher than the value estimated the previous year due to deliberate government policies. To facilitate the ease of doing business in Nigeria, we have a policy in place to make visa procurement easier for foreign investors, with safeguards to prevent abuse.
18. The goal of our administration is to ensure that every Nigerian can find gainful employment. Given my dissatisfaction with the prevailing unemployment situation in the country, our administration has embarked on an ambitious strategy of creating jobs and job-creators through the launch of several initiatives mainly targeted at the youths and women.
19. In October 2011, we launched the Youth Enterprise with Innovation in Nigeria Programme, designed to encourage entrepreneurship and provide grants for small and medium scale enterprises. Over 1, 200 Nigerian youths have benefitted from this initiative. We have also launched the Public Works Women and Youth Empowerment Programme, which is designed to employ 370, 000 youths per annum, with 30% of the jobs specially reserved for women. Let me make it clear here that our YouWIN programme is designed to nurture and mentor young entrepreneurs to become major players, employers and wealth creators in business.
20. We are gradually reducing the footprints of government in business activities through privatization, liberalization and deregulation based on our recognition that the private sector should be the engine of growth in our economy. To ensure that the private sector is well positioned for this task, our administration has embarked on key structural reforms in the Power Sector and at the Ports.
21. To improve reliable power supply, our administration is judiciously implementing the Power Sector Roadmap, which is at an advanced stage, to fully privatize power generation and distribution while reducing the cost of electricity to rural households and the urban poor.
22. The commitment of this Administration to the provision of regular and uninterrupted power supply remains strong and unwavering. We all agree that adequate and regular power supply will be the significant trigger to enhance this nation's productive capacity and accelerate growth. It is for this reason that I remain optimistic that the reforms we have initiated, the decisions we have taken so far and the plans we intend to faithfully prosecute will yield the desired results.
23. To underline this commitment, three weeks ago, I convened a special session on Power and gave specific instructions on the fast tracking of gas production and delivery to ensure improved availability of power. I also directed that the power sector reforms must continue on schedule and that privatization of the sector must be completed according to plan.
24. Our approach is two-pronged: First, is the immediate repair of power plants, as well as transmission and distribution infrastructure in the short term. The second is the building of institutions and the provision of enablers to attract investors. We have revived and are accelerating the completion of the National Integrated Power Projects. We are also building about 4000km of transmission lines and hundreds of substations. We have completed the design for the construction of both Mambilla and Zungeru Hydro power plants which will add about 3, 000 MW to the national grid.
25. By mid 2010, the national power output was about 2, 800 MW. By the end of 2011, we reached a peak of more than 4, 000 MW. A National Gas Emergency Plan has also been launched to redress the problem of gas supply which arose essentially due to poor planning.
26. For long-term power availability, we have strengthened a number of key institutions such as the Nigerian Electricity Regulatory Commission, the Bulk Trader, the National Power Training Institute of Nigeria, and others. We are also working with the World Bank to provide guarantees for gas and power providers. The signing of MOUs with World Leaders in power equipment – General Electric of USA and Siemens of Germany as well as US and China Exim Banks for financial investment, is a clear indication of the level of confidence which the world investment community has in our power sector road map.
27. In addition, the privatisation programme has attracted expression of interest from 131 companies across the globe. Our decision to bring in the private sector is clearly intended to achieve our target of generating and distributing sufficient and reliable power within the shortest time possible. With the measures we have put in place, we will surely achieve success in transforming the power sector.
28. We have also focused our efforts on Ports and Customs reforms to ensure efficiency in the handling of ports and port-related businesses. Our administration has streamlined bureaucratic activities at the Ports by reducing the number of agencies from 14 to 7. We have also reduced the time for the clearance of goods from about a month, to seven days, with the long-term objective of ensuring that cargoes are cleared within 48 hours in line with international best practice. In the meantime, our ports, for the first time, now open for business for 24 hours.
29. In the Oil and Gas Sector, our Administration has charted a new course that will ensure enduring transparency and accountability. We are re-drafting the Petroleum Industry Bill (PIB) to ensure it meets the aspirations of all Stakeholders given the current realities and future expectations in the global energy landscape. Work on the PIB will be concluded in June 2012 and formally submitted to the National Assembly. Additionally, Special Task Forces dealing with Governance and Control, Petroleum Revenue and National refineries are finalizing their work to ensure probity across the oil and gas sector, and self-sufficiency in refined petroleum products.
30. In the Downstream Sector, the Nigerian Content Development Act, since inception in 2010, has boosted the local production of line pipes, in-country fabrication tonnage and engineering support services. As a result, retained in-country spend has grown from approximately US $1bn to a current estimate of US$4bn, and over US$3 billion Foreign Direct Investment has been brought in for upgrading and building new yards, altogether generating over 120,000 direct and indirect jobs.
31. Capacity utilization of existing domestic refineries has greatly improved from 30 to 60 percent. We have commenced the phased plan to return the refineries to 90 percent capacity utilization with the expected completion of the rehabilitation of Port Harcourt refinery by the end of 2012, to be followed by Warri and Kaduna refineries in 2013.
32. In the Upstream Sector, the April 2012 commissioning of the Usan Deep Offshore Field has increased crude oil production capacity by 180 thousand barrels per day. Also, Government continues to support the National Oil Company, NPDC, by assigning 55% equity in 8 divested blocks which has resulted in increase in reserves from 350 million barrels to 2.1 billion barrels and 160, 000 barrels of production. We have also made significant progress in gas infrastructure development, investing close to US$1bn for the construction of some 1000 km of pipelines, gas supply growth and stimulation of gas industrialization. Between now and the third quarter of 2013, Final Investment Decisions (FIDs) will be made on gas-based industries, such as the petrochemicals and fertilizer plants at Koko, the Central Processing Units (CPF) in Obiafu/Obrikom, and the gas growth projects. Also, the sum of N11 billion is provided in the 2012 Budget for Hydro-Carbon exploration in the Lake Chad Basin.
33. The Gas Revolution initiative will fully support and sustain domestic power, whilst creating Africa's largest gas based industrial park, which on completion will underpin the creation of over a million jobs and attract over US$16 billion in Foreign Direct Investment. To protect the gains of these initiatives for all Nigerians, we are aggressively addressing the increasing incidents of crude oil theft and other criminal activities in the sector.
34. As a deliberate move, our goal is to transform Nigeria from a mono-modal economy, to a diversified one. The sector that we are focusing on to diversify our economy – and one in which Nigeria has huge comparative advantage – is the agriculture sector. Agriculture accounts for about 40% of our GDP and over 70% of all employment. Increases in agricultural productivity will drive down rural poverty and revive our rural economy.
35. In this regard, we are aggressively pursuing an agricultural transformation agenda. Agriculture is no longer a development programme. We are now treating agriculture as a business, one that can generate wealth and create jobs for millions of our youths.
36. We have implemented major reforms in the sector, notably in the fertilizer sub-sector. We have ended the practice of Federal Government procurement and distribution of fertilizers. This we did because only 11% of farmers get the fertilizers that are bought and distributed by government. The old system encouraged rent seekers to collude and deprive farmers of access to fertilizers, while some of the fertilizers ended up with political farmers and in neighbouring countries.
37. Now, the procurement and commercialization of fertilizers and seeds have been fully deregulated to the private sector. We have ended the culture of corruption in fertilizer procurement. We must also end the era of food imports. Nigeria spends over 10 billion dollars every year importing wheat, rice, sugar and fish alone. This is unacceptable.
38. Our agricultural transformation agenda is directed at promoting local production, substituting for imported foods, and adding value to our locally produced crops. We are recording successes already. Government's policy to ensure rice self-sufficiency by 2015 is already paying off. New rice mills are being established by the private sector to mill locally produced rice. Ebony Agro Industries located in Ikwo Local Government Area of Ebonyi State has rolled out its high quality parboiled rice. In Kano, Umza rice mill has taken off and can hardly meet demand, while in Benue State Ashi rice has hit the market. Consumers are buying more of Abakaliki and Ofada rice too.
39. To further accelerate the local production and milling of high quality rice, government is facilitating the import and installation of 100 new large scale integrated rice mills across the country. This will allow Nigeria, for the first time in its history, to have the capacity to mill all of the rice that we consume.
40. Our cassava policy is working, as we accelerate the pace of utilization of cassava to create markets for millions of our farmers. Our goal is a bold one: we will make Nigeria, which is the largest producer of cassava in the world, to also become the largest processor of high value cassava products in the world.
41. To further encourage cassava utilization and value-added products, government will support corporate bakers and master bakers across the country to use high quality cassava flour for baking. Last year I announced an increase in tariff and levy on wheat. To encourage the cassava flour inclusion policy, I now direct that part of the levy and tariff on wheat be set aside to support the promotion of high quality cassava flour and composite cassava bread. This will include support for needed enzymes, technical training and equipment for corporate bakers and master bakers, as well as accelerated cassava production.
42. We have also secured markets for cassava outside Nigeria, and for the first time ever, Nigeria will export this year 1 million metric tons of dried cassava chips to China. This will earn Nigeria 136 million US dollars in foreign exchange. Last week we also successfully started the commercial use of feed grade cassava grits, produced locally, for use in our poultry industry.
43. We are reviving our lost glory in cocoa, with massive distribution of 3.6 million pods of high-yielding cocoa varieties for farmers all across the cocoa growing states of the country. The pods will be provided free of charge. We are reviving cotton production in the North, as well. I have directed that all seeds for cotton should be provided, free of charge, to all cotton farmers.
44. Let me reiterate my personal passion and commitment to driving the agricultural transformation for Nigeria. The prosperity of Nigeria must start with improving the living standards of our farmers, and revitalizing rural economies across the nation. The newly inaugurated Agricultural Transformation Implementation Council, which I personally Chair, will further drive our continued revolution of the sector. Our goal is to add 20 million metric tons of food to our domestic food supply by 2015 and create 3.5 million jobs. To achieve this, the appropriate infrastructure to support all-year round farming through irrigation is being rehabilitated and developed across the country.
45. We must use our population to create markets for what we produce. We must grow local, buy local and eat local. To promote this, I have directed that all official functions of government serve local foods, especially our local rice and cassava bread and other foods. In the State House, I am faithfully keeping to my promise of eating cassava bread and local rice.
46. Our administration is committed to the rapid and beneficial development of our country's Minerals and metals potential. In the last year, we recorded remarkable achievements in Mines and Steel Development. We increased the number of investors in the mining sector due to the transparent manner in which titles are now issued on a "first come-first served and use it or lose it basis." A total of 2,476 active mineral titles were issued compared to 666 titles issued out in the previous year, thereby reducing, significantly, illegal mining activities. About 350, 000 additional jobs were created, arising from the activities of newly registered operators.
Delivering Quality Projects, Soul Of My Administration-Wike
Being a text of Governor Nyesom Wike's address at the presentation of the six years progress report to mark the 2nd year of his second tenure on Monday, July 12, 2021.
Excerpts.
Protocol,
As you know, our government was first inaugurated on the 29th of May 2015 with a four years' mandate. When it ended, we sought for and got a renewal in 2019 to continue in office for a second and final term.
The 29th of May 2021 therefore marked two historic milestones in our government. First, it marked the 2nd anniversary of our second term in office and second, it also meant that we have been in office for six consecutive years.
First of all, I wish to thank God Almighty for the grace to lead our State for the last six years and the strength, wisdom and enablement to deliver our vision of progress and transformation to the good people of Rivers State in the midst of very daunting challenges.
For us, our duty is to govern, and govern well. But it is for the people to judge whether we have done well or not taking all the circumstances into consideration.
That is why we have gathered our people to, yet again,present to you our account of stewardship for the last six years.
Let me therefore welcome and thank you all for honouring our invitation to this important accountability event as I proceed with my presentation.
Precisely six weeks ago, we kick-started the celebration of the second anniversary of our second term in office with the flagging-off and commissioning of new and completed projects.
For 40 days, we traversed the length and breadth of the State to either commission or flag-off various development projects cutting across different socio-economic sectors, including roads, bridges, education, healthcare, housing, social welfare, sports and rural development.
The entire nation was witness to this phenomenal harvest of projects in Rivers State as the sounds and sights of the happy and grateful beneficiary institutions, communities and people were beamed on live telecasts.
You may wish to recall that this is rather the third phase of the series of project commissioning events that our government has carried out since late December 2020.
Before you, or shortly to be distributed to you, is a compendium of 536 pages, which captures the fundamental achievements of our administration in the last six years in road infrastructure, rural development, economic progress, education, healthcare, housing, administration of justice, security,agriculture, social welfare, sports,as well as culture and tourism.
Going through this compendium, you will see, with facts and evidence,the claims and assertions on what we have delivered in practical terms to advance the progress of our State and well being of our people in the last six years.
From the very beginning, we stated that the mission of our administration was to mobilize and deploy all available resources to build a State that works for everyone; a State that every Rivers person and residents can all be proud of and be happy to live and raise their children.
We reaffirmed this commitment during our second inauguration and further pledged to continue to build on the foundations already laid to make our State a land of peace, justice and development.
We promised to continue to grow our economy, expand our revenue base and create viable economic opportunities for everyone to explore for the benefit of everyone and to the exclusion of no one.
We promised to continue to deliver on our equitable development agenda that guarantees the spread of public goods and services, including quality socio-economic infrastructure such as roads, bridges, health and education facilities to all parts of the State.
We also promised to continue to advance the progress of our rural communities with modern internal roads and other social amenities to spur their economic viability and stem the rural-urban drift.
We also promised to deliver some specific important roads and projects, including the long awaited trans-Kalabari road and the Ogoni – Andoni – Opobo unity road.
We further promised to continue to transform and elevate the infrastructural status of our capital city, Port Harcourt and the adjourning territories with our urban renewal programme and make Rivers State one of the preferred business and leisure destinations in Africa.
We also promised to continue with our responsibility to build a virile judicial system, support the security agencies to protect lives and property and make Rivers State more safe, convenient and welcoming for residents, investors and tourists.
It is six years into our journey of renewal, transformation and consolidation; a journey to build a new Rivers State with a better life and future for the present and generations unborn, and we are very proud with what we have so far accomplished.
Recall that we came into office at a time the national economy was and is still in turmoil with much reduced revenues accruing to the State governments.
You also know that we inherited a State with visibly decrepit infrastructure, litany of abandoned projects coupled with a hopeless economic and security situation as businesses were closing shops in their numbers.
Everyone knew that Rivers State, prior to our administration in 2015,was asphyxiated and in urgent need for the restorative oxygen of rehabilitation, reconstruction and renewal.
But with determination, commitment to purpose and prudent management of available resources, we have drastically changed the development trajectory of the State for the better with many more progress to be delivered before we exit the stage for the next government.
Most of you, if not all, will agree with us that fulfilling promises and delivering quality projects is the mind, body and soul of our administration.
From the economy to the provision of roads, security, and administration of justice to the provision of education, healthcare, housing, rural development, and in the advancement of sports, social welfare, culture, recreation and tourism, the constant, consistent and recurrent narratives of the last six years under our watch have been unprecedented delivery of projects, transformation and progress.
Our economy has not just recovered from regression; it has grown and far more robust, stronger and generating greater revenues for government now than when we came in six years ago.
Although the long failing national economy continues to be drag on our own growth prospects and projections, the fiscal policies and measures we have put in place have and will continue to sustain and increase our economy to create more opportunities for business, jobs and empowerment.
The Rivers Cassava Processing Company alone is a game changer in the long-subdued potential of making Rivers State the foremost hub in cassava production in Nigeria. We will leverage on this facility as well as the cassava value chain to create wealth, income and jobs for our teaming youths who are willing to take to the business of agriculture.
Our performance in the provision of quality infrastructure, especially roads, has generally been described as phenomenal with the echoes being felt, heard and commended everywhere across the nation.
With over a thousand kilometres of Trunk-A roads already delivered, no government has increased and improved the State's road networks and connected as many communities to the State capital and other parts of the State with good quality roads as we have done in the last six years.
We will be happy to be contradicted, if any, but it is rather humbling to say that, not even the Federal Government, has embarked on the simultaneous construction of ten arterial flyovers, with three already commissioned, and the others at various stages of completion,to improve connectivity and traffic flow within a record period of two years as our administration has done.
Today, we have efficiently reconstructed and regenerated the entire road networks at the Old Government Reservation Area, Amadi Flats and substantial parts of new Government Reservation Area in Port Harcourt and Obio/Akpor Local Government Areas to further improve connectivity, restore environmental sanity and enhance the socio-economic conditions of the population that live and do business in these areas.
It is historic that the ancient coastal community of Opobo has been connected to the rest of the State and the country by a tarred road and we are as excited as the good people of Opobo for being the government that ensured this glorious reality in the infrastructure and socio-economic lives of this important and famous community after one and half century of existence, 61 years after Nigeria's independence and 54 years after the creation of Rivers State.
Again, with us, the construction of phase one of the trans-Kalabari road is underway while the remaining portions of the Ogoni-Andoni would soon be completed to connect the coastal communities of Ngo, Ikuru and other towns along that way after decades of impossibility by the previous governments.
As at the last count, we have turned and transformed not less than 18 major single lane roads, including Igwuruta – Chokocho road, Saapkenwa – Bori road, Tam David West Boulevard, Rumuokwurishi – Eneka – Igwuruta road, Reumepirikom – Rumuolumeni road, Rebisi – Trans-Amadi – Oginigba road, Justice Iche Nduroad, Eagle Island – Illoabuchi road, Elelenwo – Akpajo road, Birabi road, Emeyal road, Tombia road, Forces Avenue, Olumeni road, Abacha road, and Harley street to dual carriage ways with street lights, pedestrian walkways and covered drains, while the dualization of, Ahoada – Omoku, and Egbema Omoku roads is also underway.
Even now, a lot of roads connecting and interconnecting several more communities across the State, including Phase one of the Ahoada – Omoku dual carriage way, the Bori – Kono dual carriage way, the Eastern bypass – Ogbum-nu-Abali dual carriage way, the Ezimgbu dual carriage way, the Tombia Extention dualization, the Woji – Aleto – Alesa road and the Wakama – Ogu – Bolo road, are underway. These roads and many more would be delivered to further expand the State's existing road networks in the next one year.
Similarly, we have continued to step-up investments in the provision of internal roads, jetties, land reclamation, water and shore protection as part of our new development deal for the rural areas across Rivers State.
Elele-Alimini, Isiokpo, Rumuche, Okochiri, Amadi-Ama, Omoku, Odiokwu Bolo and some others now have a new lease of social and economic life with the internal roads we have provided, while those for Ogbakiri, Omerelu, Okochiri phase 2, Omagwa and Igwuruta are also already underway.
The reconstructed Bonny/Bille Waterside and the Okrika, Isaka and Witt and Bush Jetties are some of our interventions in the transport sector serving the social, economic and commuting interests of our people in the riverine communities.
Furthermore, we have reclaimed vast swathes of sand-filled land for some of the coastal communities, including Abalama, Bakana, and Kulato advance their development, just as, we have also started the sand filling of 55 and 42 hectares of reclaimed land for Abonnema/Obonnoma and Okrika communities respectively to drive the growth and expansion of these ancient and major communities. Last week Saturday, we further committed the government to sand-fill 25 hectares of land for Ogu community.
Also, construction has resumed on the shore protection works at Aze-Azaga, Isukwa, Owikwu, Obiofu and Utu communities in Ogba/Egbema/Ndoni Local Government Area to prevent the continuous erosion of their shorelines.
The justice sector is another important area that has received special and consistent attention from our government. In the last six years, we have built, furnished and equipped both State and Federal Courts, provided life-long accommodation for all State Judges and enhanced their movements and comfort with new official vehicles as well as built official residences for judges of all Federal Courts in the State.
The new Rivers State High Court complex, the new Federal High Court, the New National Industrial Court, the new Court of Appeal complex, and the new judges' quarters for the State and Federal Courts all testify to what we have structurally achieved for both the State and Federal Judiciaries in Rivers State.
We have also automated the case management system, ensured the employment of more Judges and Magistrates and sustained the administrative and financial autonomy of the State's judiciary.
Contrary to the chaos we inherited, there is no doubt that the justice system in Rivers State has been restored and what we have now is a system that meets international standards; a judiciary that is working well in advancing the administration of justice and contributing to the socio-economic progress of our State.
Our development agenda also prioritizes the provision and access to quality education and healthcare.This is why funding for education and healthcare delivery have always been next in quantum only to road infrastructure in our annual capital budgets, since 2015.
With the increased funding we have provided over 1200 classrooms and nearly 14,000 desks to over 200 primary and junior secondary schools. We have also reconstructed, furnished and equipped several secondary schools with modern classrooms, laboratories, libraries, sports facilities, staff quarters and paved interconnecting road networks.
We have continued to implement our free primary and secondary education policy with the payment of WASCE, NECO and JAMB examination fees in public secondary schools as well as stopped the collection of illegal levies by school administrators.
As a result of the concrete and targeted interventions, the education system is becoming more and more effective and qualitative in the State with enrollment and transition rates of over 98 per cent, while over 80 per cent have consistently recorded 5 credits and above pass rates, including Mathematics and English in WASCE since 2015.
At the tertiary level, we have elevated the structural quality of our tertiary institutions with new faculty, administrative and other buildings, strengthened the governance systems and enhanced staff welfare with the new salary structure.
Apart from the College of Medical Sciences, we have also implemented a multi-campus structure for the Rivers State University with the establishment of new campuses at Emohua, Ahoada and Etche Local Government Areas,thereby increasing the carrying capacity of the University and providing more access to quality tertiary education for our children.
Equally worthy of note is the approval we have received and our commitment to deliver the Port Harcourt Campus of the Nigerian Law School in the next six months to advance legal education in the State. I wish to reassure you that the Port Harcourt Campus will be the best Law School campus in Nigeria.
In the health sector, we are also very pleased with the progress we have made so far. In the last six years, we have built some new primary healthcare centres for under-served communities, renovated some existing primary health centres and general hospitals, commissioned the 132-bed Mother and Child specialist hospital, established the Rivers State University Teaching Hospital, built the senior doctors quarters and rebuilt and upgraded the Government House Specialist Clinic, while a junior doctors quarters is also under construction.
(more…)
Africa Gets 10m Of 55m Doses US Covid-19 Vaccine Donation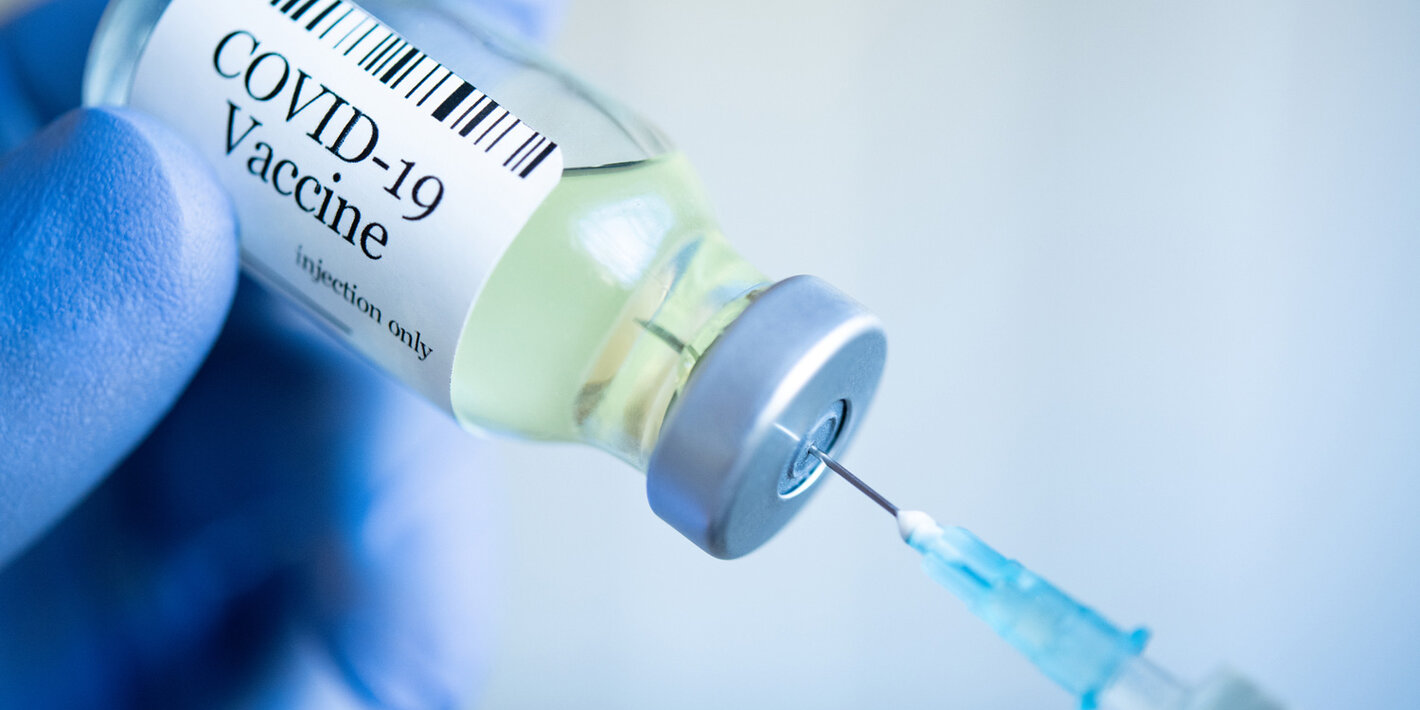 The Joseph Biden-Kamala Harris administration in the United States has announced the distribution list for 55million of the 80million doses of America's own vaccine supply President Biden pledged to allocate by the end of June in service of ending the Covid-19 pandemic globally.
"As we continue to fight the Covid-19 pandemic at home and work to end the pandemic worldwide," Biden "promised that the United States will be an arsenal of vaccines for the world.
"Part of that plan is donating vaccine from our domestic supply, and the President has pledged 80million doses to be allocated by the end of June," a statement by the State Department, made available to The Tide in Port Harcourt via email, said.
Earlier this month, the administration announced the plan for the first 25million doses that we have begun shipping, and today's announcement completes the list for the remaining 55million doses.
"For all of these doses, those most at risk, such as health care workers, should be prioritized, based on national vaccine plans," the statement said.
"In addition to sharing doses from our own vaccine supply, the Biden-Harris Administration is also committed to working with our U.S. manufacturers to produce more vaccine to share with the world.
"To that end, ahead of the G7, President Biden announced that the U.S. will purchase half a billion Pfizer doses and donate them to 92 low- and lower middle-income countries and members of the African Union.
"In total, the G7+ agreed to provide an additional more than one billion doses starting summer 2021.
"In addition, the U.S. is committed to expanding local production of vaccines, and through our Quad partnership and the International Development Finance Corporation's support for vaccine manufacturing, more than one billion doses will be produced in Africa and India in 2021 and 2022.
"This vaccine strategy is a vital component of our overall global effort to lead the world in the fight to defeat COVID-19 and to achieve global health security.
"For these 80million doses, the U.S. will share 75% through COVAX and 25% will be targeted to help deal with surges around the world.
"Our goals are to increase global Covid-19 vaccination coverage, prepare for surges and prioritize healthcare workers and other vulnerable populations based on public health data and acknowledged best practice, and help our neighbors and other countries in need. And, as we have previously stated, the United States will not use its vaccines to secure favors from other countries.
"Based on this framework and pending legal and regulatory approvals, the allocation plan for these 55million doses include, approximately 41million will be shared through COVAX."
According to the statement, the allocations include, "Approximately 14million for Latin America and the Caribbean: Brazil, Argentina, Colombia, Peru, Ecuador, Paraguay, Bolivia, Uruguay, Guatemala, El Salvador, Honduras, Haiti, and other Caribbean Community (CARICOM) countries, Dominican Republic, Panama, and Costa Rica.
"Approximately 16million for Asia: India, Nepal, Bangladesh, Pakistan, Sri Lanka, Afghanistan, Maldives, Bhutan, Philippines, Vietnam, Indonesia, Thailand, Malaysia, Laos, Papua New Guinea, Taiwan, Cambodia, and the Pacific Islands.
"Approximately 10million for Africa to be shared with countries that will be selected in coordination with the African Union.
"Approximately 14million – or 25% of these 55million vaccines – will be shared with regional priorities and other recipients, such as: Colombia, Argentina, Haiti, other CARICOM countries, Dominican Republic, Costa Rica, Panama, Afghanistan, Bangladesh, Pakistan, Philippines, Vietnam, Indonesia, South Africa, Nigeria, Kenya, Ghana, Cabo Verde, Egypt, Jordan, Iraq, Yemen, Tunisia, Oman, West Bank and Gaza, Ukraine, Kosovo, Georgia, Moldova, and Bosnia.
"Sharing millions of U.S. vaccines with other countries signals a major commitment by the U.S. Government. Just like we have in our domestic response, we will move as expeditiously as possible, while abiding by U.S. and host country regulatory and legal requirements, to facilitate the safe and secure transport of vaccines across international borders.
"This will take time, but the President has directed the Administration to use all the levers of the U.S. Government to protect individuals from this virus as quickly as possible. The specific vaccines and amounts will be determined and shared as the administration works through the logistical, regulatory and other parameters particular to each region and country," the statement added.
Reps'll Pass Electoral Act Before July End, Gbajabiamila Assures
The Speaker of the House of Representatives, Hon Femi Gbajabiamila, has assured the amendment to Electoral Act would be passed by the House before the end of July.
The speaker, however, asked Nigerians to hold the lawmakers accountable for what they were elected to do.
Answering questions from young Nigerians on national television as parts of second anniversary of the 9th House of Representatives, the speaker said the House was determined to make the Electoral Act better.
He said it was unfortunate Nigerians have misunderstood functions of the Legislature and often ask them to execute projects which they have no resources or the legal authority to execute.
On the invitation to the President to address the House, which never came to reality, Gbajabiamila said that President Muhammadu Buhari was determined to address the Parliament before misunderstanding sets in which truncated the process.