Little Olohi Begins Life At Seven
History was made last week, precisely on May 26, 2012, as little Miss Olohi Ohioma, an Edo-born Jss 1 student of Cornerstone International School, Port Harcourt launches herself into the music world, with the release of an album titled "Born for a purpose". At Agbani Derego Hall, Port Harcourt.
A concept incubated three years ago, Miss Olohi who thrilled her audience by her audacious displays as she presented her songs for a public hearing would stop at nothing to prove to her audience that she is born for a purpose.
The fourth child but second daughter of a family of eight, born ten years ago to Mr and Mrs Ohioma, Miss Olohi had been spotted by her parents two years ago as she persistently took pleasure in doing other musicians work very well.
Speaking on her source of inspiration, little Olohi said she sees herself perform in dreams and most times when a lone in a quite zone, her songs are released to her.
With an album of ten tracks: "This world is not as hard as you think, Today is your birthday, Born for a purpose, Star Shower of blessing among others, Olohi promises to work harder to improve on at and even do better works.
As she works towards a release of the album in VCD in a very short time, Miss Olohi already has in stock, eleven more songs in the making.
To her mother, Mrs Ohioma, a fashion designer, it remains a huge surprise to watch her daughter sing and perform very well what she had always considered a disturb as little Olohi sang and demonstrated to her siblings has metamorphosed to a talent of sort.
Mr Ohioma, the father, a railway station manager in Port Harcourt, remains grateful to God as he promises to give her his best support to encourage her to greater height.
Meanwhile, Miss Olohi entertained the audience during the 2012 Children's Day celebration on 27th May, 2012 at Isaac Boro Park Port Harcourt with a fantastic rendition in honour of the governor's birthday.
Media Women Tasked On Journalism Of Responsibility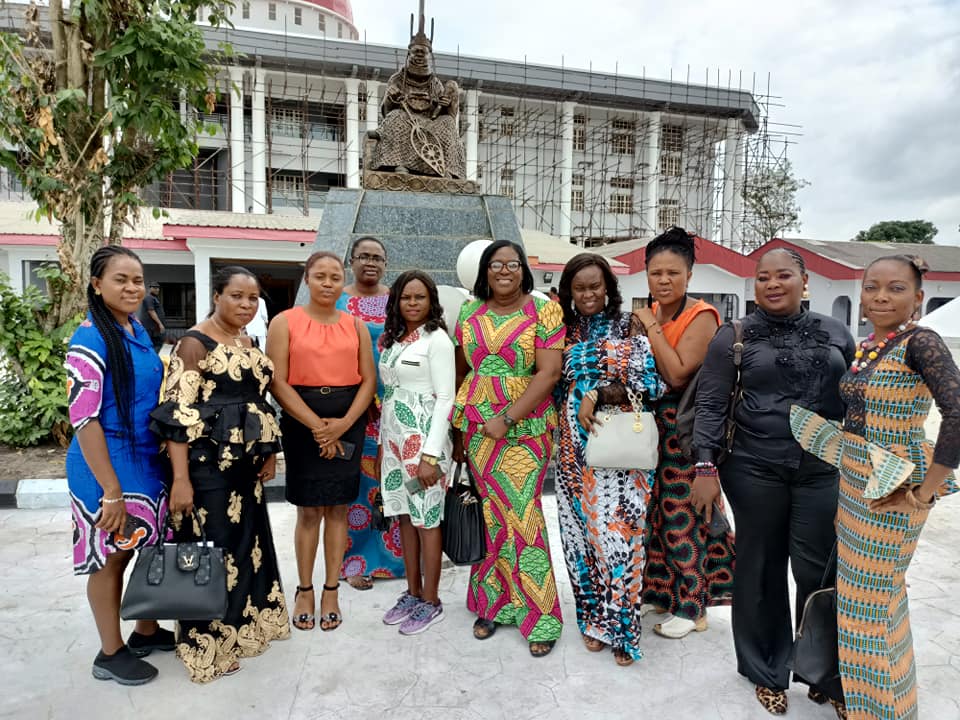 Members of the Nigeria Association of Women Journalists, NAWOJ, Rivers State Chapter, have been charged to practise " journalism of responsibility ". The chairperson of the association, Mrs Susan Serekara Nwikhana, gave the charge two days ago in a one day capacity building workshop organized for members in collaboration with West African Network for Peace Building (WANEP) in Port Harcourt.
Mrs Nwikhana noted that journalism of responsibility which according to her, can only be achieved by presenting the facts to the audience to hold their opinion on the presented facts, remains a sure way to gaining the public's credibility as well as enhancing the media's reputation to the public.
She maintained that such could go a long way to debunk the age long myth that complete objectivity is not obtainable in journalism practice, as journalists are said to lack the will to be entirely separated from their personal view points despite their averred claims to objectivity.
Commenting on the topic of the event, ' the role of the media in the implementation of the Rivers State action plan on 1325, and, identifying fake news, facts and the journalist', Mrs Nwikhana noted that the topic could not have come at a better time than now, considering the importance of information dissemination to peace building or escalation of conflicts in the society.
Corroborating the stand of the media women's boss on factual presentation of information, a guest speaker in the workshop, the south-south zonal director of Business Day Newspaper, Mr Ignatius Chukwu, the principal responsibility of every journalist is to report the fact notwithstanding the resultant effect.
Oba Extols The virtues Of Women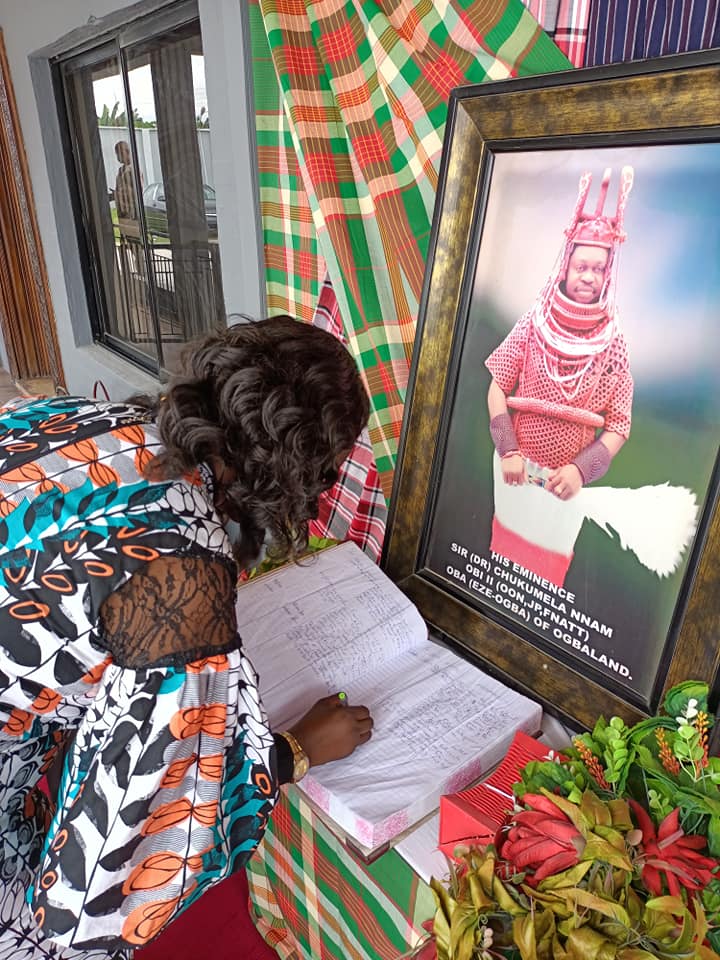 The new Oba of Ogba Land, His Eminence, Barrister Nwachukwu Nnam Obi (111), has expressed great value and respect for the women folk.
This happened last week as a delegation of members of the Association of Women Journalists, NAWOJ, Rivers State chapter, visited the palace of the late Oba, His Eminence, Sir (Dr) Chukwumela Nnam Obi (11) OON, JP, FNATT, Oba (Eze Ogba) of Ogba Land on a condolence visit to his family.
The royal father who spoke lovely of his mother, sisters and wife, recognized and acknowledged in no mean measure, the value of women to the development of the society.
He confessed a high indebtedness to the effort of women around his life for successes he ever achieved in life.
His words; " whatever I have become today, women contributed so much to it hence I hold them so close to my heart", were clear demonstration of the extent to which he appreciates the immeasurable role of women in societal development.
Relating his resolve to keep to the later, the legacies, wishes and aspirations of his late father, he said " my father had longed to have a woman serve in the capacity of the vice president of Nigeria. It had also been his dream to have some obnoxious traditional rules within our domain amended in favour of women, especially as it partains to sharing of family inheritance "
He thus promised that his kingdom would continue to ensure that women are put in their right place, while issues that bothers on their well being would always be given a priority consideration.
In her response, the Chairman of NAWOJ, Mrs Susan Serekara-Nwikhana, appreciated the gesture, especially his resolve to carry on the existing relationship between his late father and the body of women journalists in the state.
250,000 Women Suffering From VVF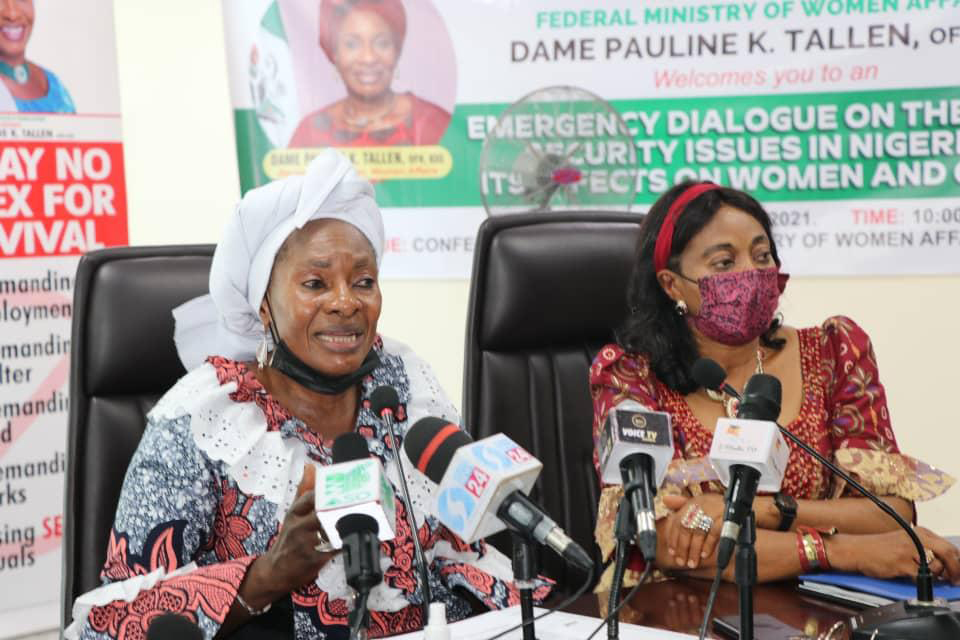 No fewer 250,000 women are battling Vesico Vaginal Fistula (VVF) in the country.
However, only 3,000 of that number are fortunate enough to be attended to annually.
This was revealed by Board Chairman, North-East Development Commission (NEDC), Maj-Gen Paul Tarfa, during the flag-off of Free Fistula Repair Campaign Project (FFRCP) by the commission in collaboration with the Borno State Government, yesterday.
VVF is an abnormal fistulous tract extending between the bladder and the vagina that allows the continuous involuntary discharge of urine into the vaginal vault.
VVF patients are usually underage/child-brides, who develop the condition mostly after childbirth.
However, experts list the causes of VVF to include abdominal surgery (hysterectomy or caesarean section); pelvic, cervical, or colon cancer; radiation treatment; bowel disease like Crohn's or diverticulitis; infection (including after an episiotomy or a tear you had when you gave birth) and traumatic injury, such as from a car accident.
Meanwhile, in his goodwill message at the ceremony, the NEDC Board Chairman, Maj-Gen Paul Tarfa, represented by the Board member North-West zone, Hajiya Asmau Mai-Eka Muhammadu, said only 3,000 of the 250,000 VVF victims get attended to.
According to Tarfa, "Statistics indicate that there are about 250,000 women awaiting repair in Nigeria, out of which only 3,000 are fortunate to be attended to annually.
"12,000 new cases develop every year with large numbers coming from the North-East due to the insecurity and increased poverty, which further hindered access to health care.
"It is, therefore, important that all efforts are made to bring succour to this vulnerable group of women to enable them pick the pieces of their lives, by offering them a new lease for meaningful existence within their respective communities."
The wife of the governor, Dr. Falmata Zulum, flagged off the fistula repair project (FFRCP) at the Conference Hall, State Specialist Hospital in Maiduguri.
It was also revealed that 100 women victims have undergone successful corrective surgery at the hospital.