Expert Allays Fear On Tubal Ligation
Contrary to the belief that the choice of bilateral tubal ligation as a means to control one's family size has some side effects, Dr. Amike, registrar obstetrics and gynaecology UPTH, has said that it is the best method of family planning, with no known record of side effect.
In an interview with our correspondent in Port Harcourt Tuesday, Dr. Amike who described Bilateral Tubal Ligation (BTL) as a safe surgical procedure in which the falobian tubes are ligated usually done within 72 hours after delivery or six weeks post Parteum, said it has the highest success rate and no known failure rate.
Explaining that it is strictly for women who have completed their family size and not a child-spacing method, the Gynaecologist emphasized that it is irreversible, hence the need to think thoroughly before choosing it as an option.
"it has no negative effect on your sexual life, you continue to live your normal and usual life. Even after the surgery, you still observe your regular monthly flow", he said.
However, it is not in all cases that a cruciate incision below the navel is carried out, there are also instances that could warrant a vaginal tubal ligation, a situation where the tubes are cut via the vagina. He maintained.
Calling on women who have completed their family size to stop risking their lives with drugs that cause hormonal imbalance in their system, the doctor rather advised that tubal ligation is the wise woman's choice.
Meanwhile, tubal ligation is also recommended for women with other pre-existing life threatening medical condition, for instance, a woman with renal failure.
Women Educators Seek Solution To Insecurity In Rivers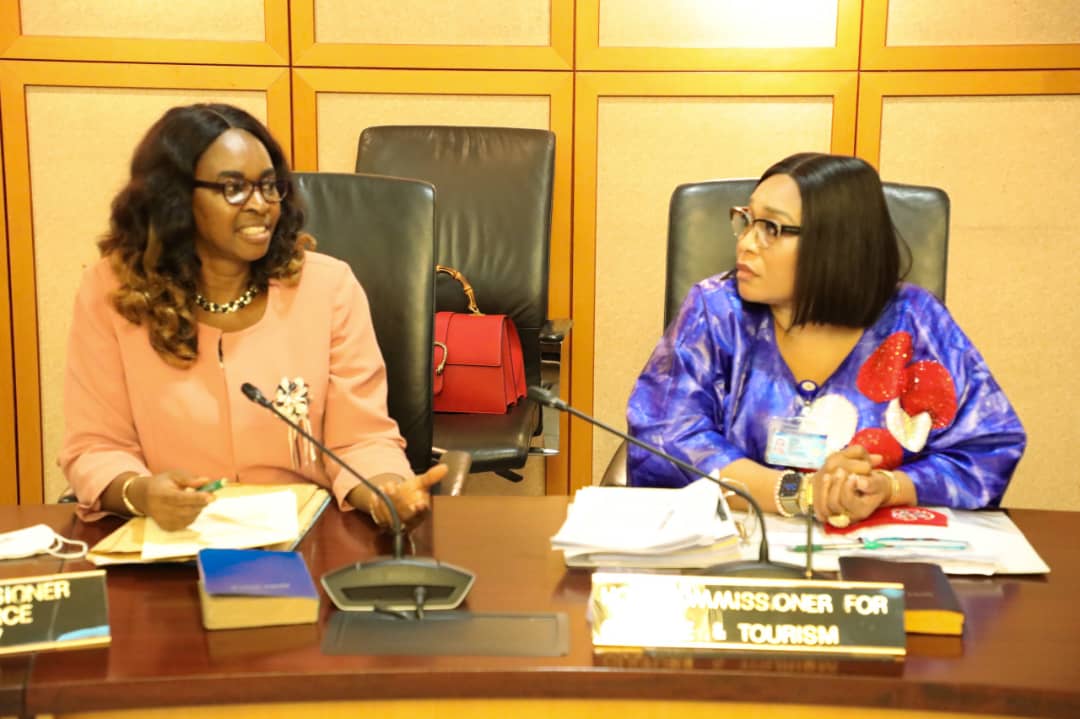 Women under the auspices of Women Educators Association of Nigeria (WEAN), in collaboration with the #SaveOurLives Campaign, have embarked on seeking solutions to the ravaging insecurity in Nigeria.
At their recent meeting in Port Harcourt, the women met with various victims of all forms of attacks that have constituted different shades of insecurity in the state.
During the meeting, which was hosted by the leadership of Women Education Centre in Port Harcourt, victims of violent attacks narrated their experiences, and also proffered solutions to vices that have resulted in insecurity in different parts of the state.
Most of the victims, who narrated their ordeal, were women who were involved in sea piracy and robbery attacks at different parts of the state's waterways and roads, as well as rape, some of which led to death.
Solutions proffered include: a call on government at all levels to empower women, who are more vulnerable; create jobs for the youth, who are key players in the vices; and for parents to be closer to their children in order to be in better position to check them from indulging in such vices.
They also called on government to check trending situations of people getting suddenly rich with no explanation as to how they got the wealth.
Making her contribution, the Principal of Women Education Centre, Port Harcourt, Pastor Ateli Nwachukwu, called on the government to de-emphasize possession of certificate, while encouraging entrepreneurship, as well as "saying no to the rich getting richer, and the poor getting poorer" syndrome.
Nwachukwu, who was the moderator of the meeting, stated that "any society where there's marginalisation, where there's dichotomy between the rich and the poor, if the margin is large, these vices are bound to occur, because a hungry man is an angry man".
Speaking in a post-meeting interview, the Chief Executive Officer (CEO) of WEAN, Sylvia Briggs, said the meeting is intended to create an enabling environment for victims of violence to share their experiences to create relevant awareness for the authorities.
According to Briggs, who coordinated the meeting on behalf of #SaveOurLives Campaign, "this forum is intended to create space for participants to share their experiences with regard to different shades of insecurity that they have encountered".
Such experiences, she explained, "will be looked into, together with solutions proffered, and be presented to government".
By: Soibi Max-Alalibo
Media Women Tasked On Journalism Of Responsibility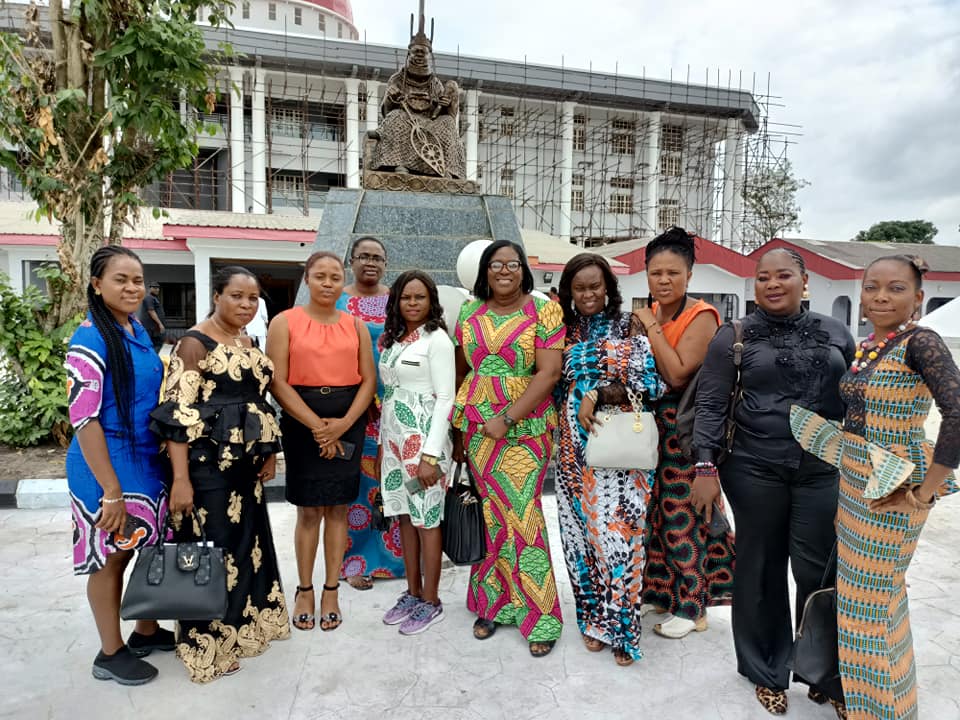 Members of the Nigeria Association of Women Journalists, NAWOJ, Rivers State Chapter, have been charged to practise " journalism of responsibility ". The chairperson of the association, Mrs Susan Serekara Nwikhana, gave the charge two days ago in a one day capacity building workshop organized for members in collaboration with West African Network for Peace Building (WANEP) in Port Harcourt.
Mrs Nwikhana noted that journalism of responsibility which according to her, can only be achieved by presenting the facts to the audience to hold their opinion on the presented facts, remains a sure way to gaining the public's credibility as well as enhancing the media's reputation to the public.
She maintained that such could go a long way to debunk the age long myth that complete objectivity is not obtainable in journalism practice, as journalists are said to lack the will to be entirely separated from their personal view points despite their averred claims to objectivity.
Commenting on the topic of the event, ' the role of the media in the implementation of the Rivers State action plan on 1325, and, identifying fake news, facts and the journalist', Mrs Nwikhana noted that the topic could not have come at a better time than now, considering the importance of information dissemination to peace building or escalation of conflicts in the society.
Corroborating the stand of the media women's boss on factual presentation of information, a guest speaker in the workshop, the south-south zonal director of Business Day Newspaper, Mr Ignatius Chukwu, the principal responsibility of every journalist is to report the fact notwithstanding the resultant effect.
Oba Extols The virtues Of Women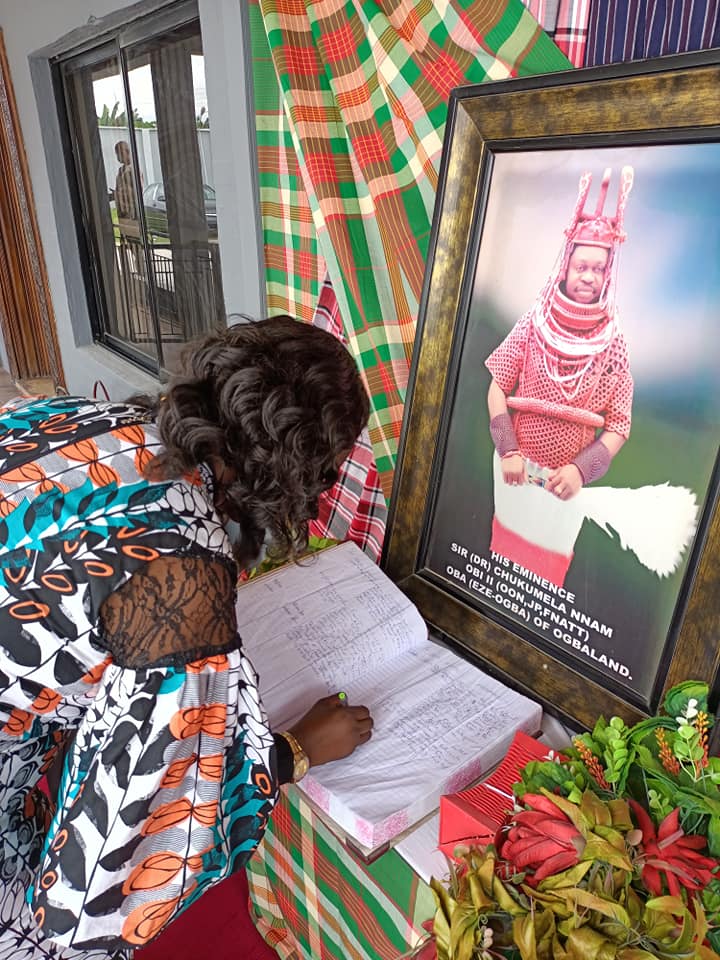 The new Oba of Ogba Land, His Eminence, Barrister Nwachukwu Nnam Obi (111), has expressed great value and respect for the women folk.
This happened last week as a delegation of members of the Association of Women Journalists, NAWOJ, Rivers State chapter, visited the palace of the late Oba, His Eminence, Sir (Dr) Chukwumela Nnam Obi (11) OON, JP, FNATT, Oba (Eze Ogba) of Ogba Land on a condolence visit to his family.
The royal father who spoke lovely of his mother, sisters and wife, recognized and acknowledged in no mean measure, the value of women to the development of the society.
He confessed a high indebtedness to the effort of women around his life for successes he ever achieved in life.
His words; " whatever I have become today, women contributed so much to it hence I hold them so close to my heart", were clear demonstration of the extent to which he appreciates the immeasurable role of women in societal development.
Relating his resolve to keep to the later, the legacies, wishes and aspirations of his late father, he said " my father had longed to have a woman serve in the capacity of the vice president of Nigeria. It had also been his dream to have some obnoxious traditional rules within our domain amended in favour of women, especially as it partains to sharing of family inheritance "
He thus promised that his kingdom would continue to ensure that women are put in their right place, while issues that bothers on their well being would always be given a priority consideration.
In her response, the Chairman of NAWOJ, Mrs Susan Serekara-Nwikhana, appreciated the gesture, especially his resolve to carry on the existing relationship between his late father and the body of women journalists in the state.