Adamawa
 Students of Technical College, Mubi in Adamawa, have commended the member representing Mubi North constituency in the House of Assembly, Alhaji Abubakar Jarengol, for rehabilitating and equipping the school library.
A representative of the students who is also the head boy, Abbas Suleiman, said the rehabilitation and equipping of the library with books and furniture was a big relief to the staff and students.
Suleiman said that Jarengol, a former student of the school, had proved to be a good old boy and should be emulated by others.
The head boy appealed to his fellow students to be committed to their studies so that one day they too could contribute their quota to the development of the school.
The principal of the school, Mr Reuben Manvi, also said that the school authorities and students would ever remain grateful to Jarengol for his good work.
"He is a worthy ambassador of this school and I will like to appeal to other old boys of this famous school to emulate him by complementing government efforts in catering for the growing needs of the school.''
Bauchi
 Hajiya Talatu Barwa, the Bauchi State Commissioner for Women Affairs and Childs Development, said the ministry had established a centre for orphans and vulnerable children.
Barwa who stated this at this year's Children's Day celebration in Bauchi. She said the centre would ensure that the children were protected and provided with essential services.
Barwa said plans were on to stamp out child labor through collaborative work with the Federal Ministry of Labor and Productivity and the International Labor Organisation.
She urged the children to reciprocate government's gesture by being responsible and avoiding deviant behaviour.
Gov. Isa Yuguda, who was represented by his deputy, Alhaji Sager Sale, said the government had put in place several projects and programmes for the development of children in the state.
Borno
 A Non Governmental Organisation (NGO) Support for Widows, Orphans and Tsangaya pupils (SWOT) on Sunday presented materials to Tsangaya schools in Maiduguri.
The SWOT Executive Secretary, Alhaji Mohammed Bello, said that the materials were donated to uplift the living condition of the Almajiri pupils in the state.
The  items were presented at a ceremony marking the maiden Almajiri Day in Maiduguri.
Bello explained that the NGO had made similar presentations to the vulnerable and less privileged groups in the society.
"You will recall that the wife of the governor requested for 100 tricycles for distribution to teachers of Tsangaya schools under the poverty alleviation programme. "She also provide electricity generating sets to some Tsangaya schools for evening classes as well as provided sowing machines and others items to widows to alleviate their sufferings,'' Bello said.
He said that the provision of first aid boxes in the items distributed was to safe the lives of many Almajiri pupils, who often fell sick at the school.
Ekiti
 The Teachers Development Needs Assessment (TDNA) in Ekiti will not lead to retrenchment of teachers but enhance their capacity.
Gov. Kayode Fayemi of Ekiti made the clarification, while speaking at the 2012 Children's Day celebration on Sunday in Ado Ekiti.
Fayemi explained that TDNA was designed to revamp the education sector in the state and better the lot of teachers' as well as that of the students.
"It is pertinent to say that while many have misconstrued government's intention, we are convinced that it will better the lots of both the teachers and the students," he said.
He vowed that his administration would ensure that the state returned to its leading position in the education sector as the fountain of knowledge.
Fayemi said the State Government had commenced the process of creating conducive environment for productive teaching and learning
Gombe
 The Gombe State Government is to organise townhall meetings to generate feedback from the people on government policies and programmes to ensure provision of quality service.
The Commissioner for Information and Orientation, Rev. Habu Dawaki said in Gombe on Sunday that the newly established Directorate of Orientation and Ethics, would coordinate the programme.
"We will soon start town hall meetings in various communities in the state; local governments and ward levels. "These town hall meetings will be a means where we will publicise government activities and programmes. 'It will also be an avenue where we will receive feedbacks as to how people think so that from there, government will know what it ought to do in so many areas," he said.
Dawaki said the government had constructed 51 roads, provided fertiliser, expanded the Gombe Greater Water Scheme, electrified 55 communities and installed solar traffic lights across the state, among some of its achievements.
He said Gov. Ibrahim Dankwambo had approved the estabilshment of a state Ethics and Moral Committee that would champion attitudinal changes in people.
Kaduna
 Alhaji Rilwanu Shehu, Chairman, Interim Management Committee, Soba Local Government Area in Kaduna State, said the council procured 100 trucks of fertilisers at N100 million for this year's farming season.
He told our correspondent in Soba headquarters of the council on Sunday that farmers in the area would enjoy 50 per cent subsidy.
"We are going to sell the fertilisers to our farmers at half the price; this is part of government's efforts to assist the farmers. "Our aim is to encourage mass agricultural production in the area to reduce the level of poverty amongst the people.''
Shehu gave the assurance that the fertilisers would be distributed judiciously to all categories of farmers with emphasis on peasant farmers.
The chairman appealed to the farmers to be patient as sales of the commodity would commence soon.
Shehu lauded Gov. Patrick Yakowa of Kaduna State for embarking on developmental projects in the area.
"We are grateful to the state government for constructing a road that links Soba with Ikara, where you can now spend 15 minutes instead of two hours. "The road has been upgraded and standard bridges were constructed, now you can move comfortably on this road.''
According to him, work is also ongoing on Gujungu-Turawa-Dinya road.
FG Vows To Check Modern Day Slavery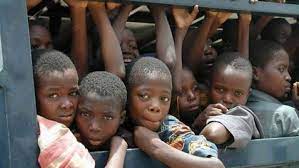 The Federal Government says it plans to check modern day slavery through awareness creation activities on the effects of illegal immigration, child labour, sexual abuse and other vices.
Director, International Cultural Relations, Federal Ministry of Information and Culture, Mrs Memunat Idu-Lah, stated this in an interview with The Tide source in Abuja yesterday.
The United Nations Educational, Scientific and Cultural Organisation (UNESCO), designated August 23 each year as the International Day for the Remembrance of the Slave Trade and its Abolition, and Nigeria is preparing to join other member countries to commemorate the day.
Idu-Lah said the ministry in collaboration with other relevant stakeholders would use the celebration to showcase the experience of victims of trafficking, to educate Nigerians on the tricks of potential traffickers.
She said: "We are looking at the effect of this slave trade on Africans and the effects of what we termed as modern day slavery.
"We have learnt in history about how people are enslaved; now we can see how people are being trafficked.
"There is illegal immigration where people are moving to locations they are not sure of their means of livelihood.  Many of them die in transit, all those vices, child labour, sexual abuse, all sorts of things that are going on.
"We want to see how we can use this celebration to also reach out to people to create awareness, let them know that these things people are doing are another forms of slavery.
"And it means we are not yet out of slavery, as of those of us who went to school and study history, we learnt of Trans-Atlantic slave trade.
"We should be able to look at what is happening now and correct these modern day slavery."
According to her, this is because generations to come will sit down and read what we did during our own time.
"It will be bad if we as educated as we are, cannot check this modern day slavery that is going on.
"One of the ways of checking it is through awareness because a lot of people don't even know when they are being lured to be trafficked, they don't know.
"Through this celebration, we can reach out; we might be having people who have experienced it,
"They will come out to tell people their experiences and alert people on the kind of languages traffickers use, how they lure them.
"People will get to know that when somebody comes and says those kinds of things they will know that this is a possible trafficker," Idu-Lah said.
Imo Police Resist Armed Bandits' Attack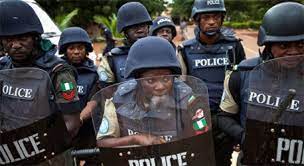 The Operation Restore Peace team of the Imo State Police Command has repelled armed bandits attack at Njaba town in the Njaba Local Government Area of the state.
The Imo State Commissioner of Police, Mr. Abutu Yaro disclosed this in a statement issued by the Command's Public Relations Officer, CSP Michael Abatham at the weekend.
According to him, the convoy of bandits was moving towards Njaba town to launch an attack but were intercepted by Operation Restore Peace team of the Nigeria Police , Imo State Command . 
The Commissioner explained that during a fire fight which ensured immediately, one of their operational vehicles was de-mobilised and two of them neutralised while the remaining ones scampered into the bush.
According to the Commissioner, one Ak 47 rifle was recovered with ten rounds of live ammunition and a locally made double barrel pistol with two expended cartridges.
The Police boss stated that the team detonated an Improvised Explosive Devices (IED) into the parking lots of a nearby Njaba Police Station causing minimal damage. 
 Mr. Yaro said that cordon and pursuant exercise is on going  in the area while advising members of the public residing in the area not to panic as the ongoing Police clearance operation is designed to root out violent criminals in that axis.
He appealed to them to avail Police information of  persons seen treating  bullet wounds or hiding within the community.
NDLEA Intercepts 35 Wraps Of Cocaine, Drugs En Route Italy, Turkey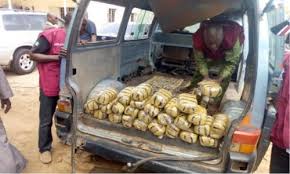 The National Drug Law Enforcement Agency (NDLEA), says it has recovered 35 wraps of cocaine from a lady passenger at the Murtala Mohammed International Airport (MMIA), Ikeja, Lagos.
NDLEA's Director of Media and Advocacy, Mr Femi Babafemi, disclosed this in a statement made available to The Tide source yesterday in Abuja.
Babafemi said that the suspect, Okafor Ebere Edith was arrested on July 31, during the outward clearance of passengers on Air Cotevoire bound to Monrovia Liberia.
He said the suspect, who tucked pellet of cocaine in her underwear to beat security checks at the airport, was however picked up for search.
This, he said, included questioning during which the wraps of the illicit drug were found on her.
"During preliminary interview, the suspect claimed that the desire to make money pushed her into drug trafficking," he said.
Babafemi said the operatives arrested another suspect, Echendu Jerry Maduakolam, an intending male passenger going to Istanbul, at Gate A Departure hall of the MMIA on July 27.
He said the suspect was arrested during outward clearance of Egypt Airline bound to Turkey in possession of 78grams of Cannabis mixed with dried bitter leaf.
"On the same day another intending male passenger, Egbon Osarodion going to Milan, Italy was arrested at the airport's Gate A Departure hall.
"This was also during outward clearance of passengers on Egypt Airlines with different quantities of 225mg Tramadol and Rohypnol concealed in foil papers wrapped in a polyethylene bag," he said.
Babafemi disclosed further that NDLEA operatives, Kontagora Area Command, Niger State, raided a warehouse at Mailefe village in Kontagora Local Government Area of the state.
The spokesman said the operation was carried out on July 29, at a warehouse where suspected drug supplies for bandits operating in parts of the state were stored.