…Orders Re-Certification Of C Of Os
Rivers State Governor, Rt Hon Chibuike Amaechi, has ordered for a fresh recertification of Certificates of Occupancy(C of Os) in the state.
Speaking at the second Land Summit organised by the State Ministry of Lands and Survey, yesterday in Port Harcourt, Governor Amaechi said the exercise had become imperative to check the corruption in land documentation.
He directed the commissioner,'' to write to all the banks that anybody without the current certification that Rivers State Government should not be held responsible for anything that happens to their loans''.
He stressed the need for proper management of land as that would boost economic activities and inject sanity in property development, as he decried the rising level of encroachment on government properties by land speculators.
The governor noted,'' If you had given out your land and you had being paid compensation you had no right to go back to that land ''.
Amaechi explained that the current computerization and up-grading of the state land registry was not only geared towards checking corruption in land documentation, but to authenticate land owners,'' lawlessness is not the only problem, because the easiest way to bring investment to Port Harcourt was to unlock capital and land is capital .''
Aside generating revenue for government, the Governor believed that,'' proper management of land was important so that anybody who had a C of O has capital for himself .''
He therefore, assured that his administration was ready to carry out massive land reforms to drive development in the state.
Speaking earlier, Commissioner for Lands and Survey, Barrister Ezemonye Ezekiel-Amadi disclosed that the new computerisation and recertification exercise had earned the state about N2.5 billion since it begun in 2009.
Nevertheless, he revealed that owners of certificate of Occupancy owe the State Government N3.5 billion arrears of ground rent.
The Commissioner warned that the situation may compel government to enforce the law,''those who hold fake certificates need not bother coming to us because we will ultimately retrieve from them, those government properties they illegally occupy''.
He restated the commitment of the government to provide electronic platform for all real estate transactions in the state.
Meanwhile, Minister of Housing and Urban Development, Ms. Amal Pepple speaking through Mr. Tete Inametie has assured of a coordinated land reforms and harmonisation of acquisition process in the country.
She averred that easy access to land was crucial to the realisation of the President's transformational agenda, while promising to support the states in capacity building and training of staffers to achieve the vision.
DPR Plans Maximum Economic Recovery Strategy For Oil, Gas Industry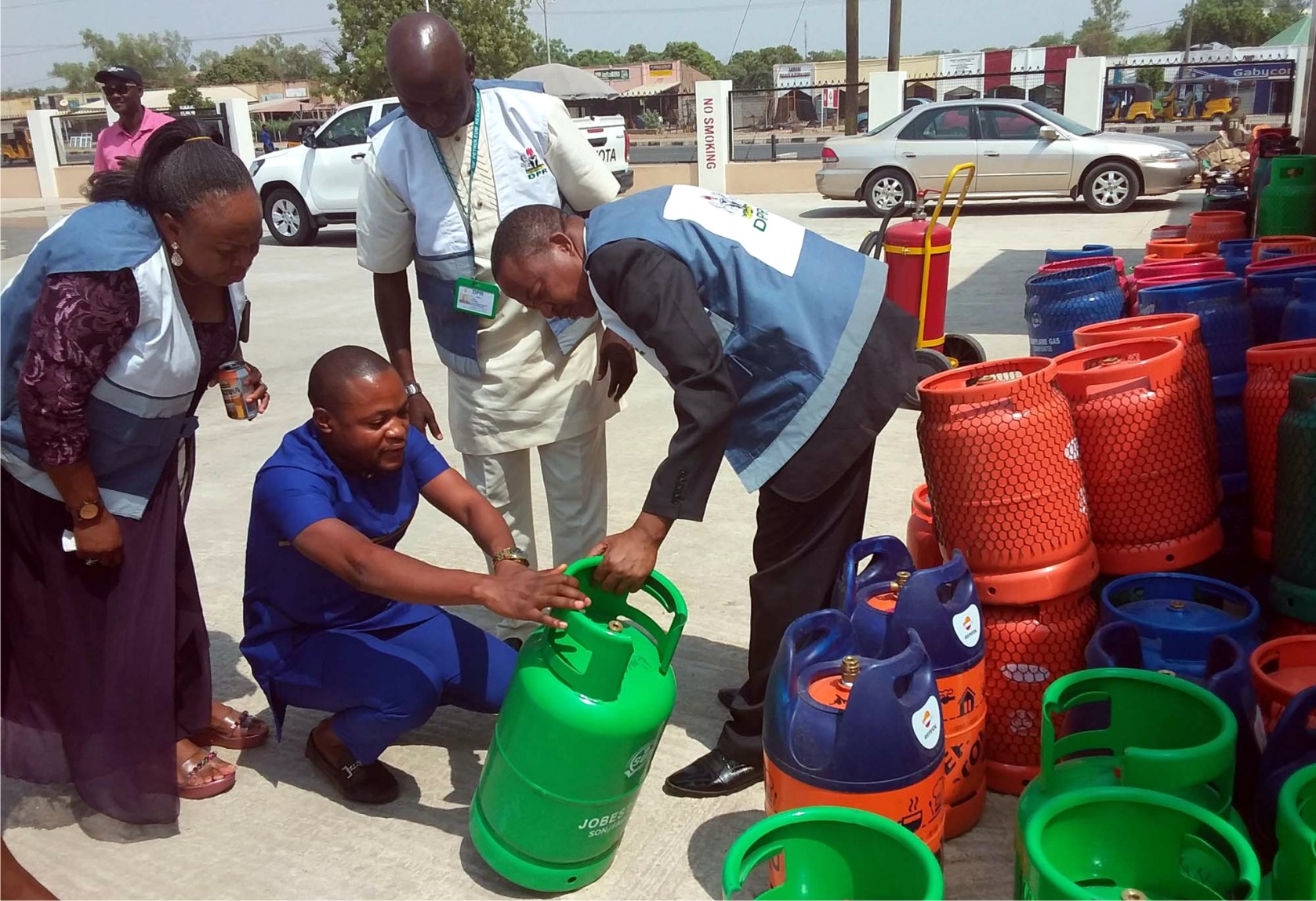 The Department of Petroleum Resources (DPR) says it is formulating a Maximum Economic Recovery (MER) strategy for Nigeria to attain maximum value delivery from its oil and gas resources.
The Director, DPR, Mr Sarki Auwalu, made the announcement during a keynote address at the 2021 Society of Petroleum Engineers (SPE) Nigeria Annual International Conference and Exhibition (NAICE), yesterday, in Lagos.
The conference has as its theme, "The Future of Energy –A Trilogy of Determinants: Climate Change, Public Health, and the Global Oil Market."
Auwalu said the industry initiative was one of the outcomes of the work of the National Oil and Gas Excellence Centre (NOGEC), Lagos inaugurated in January by President Muhammadu Buhari.
He said, "Following an in-depth assessment of the status of the industry, the department identified the need to formulate the 'Maximum Economic Recovery Strategy for Nigeria'.
"This is to guarantee the actualisation of sustainable resource optimisation and the economic benefits arising therefrom.
"The framework for this industry action plan outlines six pillars or building blocks."
Auwalu said the pillars were: Reserves Maturation and Production Optimisation, Exploration and Resources Maturation, Improved Oil Recovery and Enhanced Oil Recovery, Implementation Asset Stewardship, Performance Evaluation and Rewards Risk Management.
According to him, the draft framework has been shared with the industry, including professional associations like the SPE and the National Association of Petroleum Explorationists.
He said this was in preparation for an industry collaborative workshop to co-develop and enunciate this strategy for immediate execution.
"We count on the contributions and buy-in of all stakeholders on this crucial national assignment for our overall benefit and industry sustainability,"he said.
Auwalu said Nigeria was rising to the occasion as the 'trigger' for continental growth and economic transformation using its oil and gas resources to drive value for national development.
He said the DPR would continue to foster innovative ideas and create opportunities for investments and sustainability in the industry.
Auwalu said, "As always, we are enthusiastic to collaborate with all relevant stakeholders, including the SPE, toward the realisation of government's aspirations for the oil and gas sector.
"In our role as business enablers and opportunity providers, DPR will continue to promote efficiency to meet the needs of the industry, creating value, enhancing transparency, reducing barriers and transaction costs."
Pensioners Urge PenCom To Implement Unpaid 15% Increment
Pensioners under the Contributory Pension Scheme (CPS) have appealed to the National Pension Commission (PenCom) to implement their 15 and 33 per cent pension increment and other benefits.
The Contributory Pensioners Union of Nigeria (CPUN), South-West Zone, made the appeal,yesterday, during a peaceful protest held in Ibadan.
The CPUN President, Mr Joseph Idowu, while addressing newsmen said that PenCom has yet to implement the increment since 2007 and 2010 in spite of various promises.
Idowu said that their counterparts, under the Defined Benefit Scheme (DBS), had been enjoying the increment through the proactive stand of Pension Transitional Arrangement Directorate (PTAD).
"The new consequential adjustment in pension due to the latest increase in workers' salaries and wages are also being enjoyed by pensioners under DBS, neglecting the CPS pensioners.
"No CPS pensioner has received any interest on their accrued benefits since 2007 till date.
"We require your urgent attention to ensure that arrears on this are calculated and paid at the Federal Government official rate, as at the time of retirement," Idowu said.
The president said that his members were suffering as some of them collect as low as N3, 000 as their monthly pension which was not accepted.
Idowu also said that his members were not happy with the delay in the payment of their retirement benefits, which the commission now paid after one year of retirement, contrary to PRA Act 2004 (Amended).
He said that Section 16 (5) of PRA Act 2004 says pensioners should be paid not more than three months after retirement.
Idowu, however, commended the commission for prompt payment of their monthly pension, urging them to prioritise welfare of pensioners under the CPS.
Also, a member of the union, Mrs Clara Fumilayo, called on the Federal Government to assist the pensioners,
Fumilayo said that their monthly pension could no more buy any tangible things based on the situation in the country.
'Only 29% Of Babies Breastfed Due To Reliance On Breast Milk Substitute'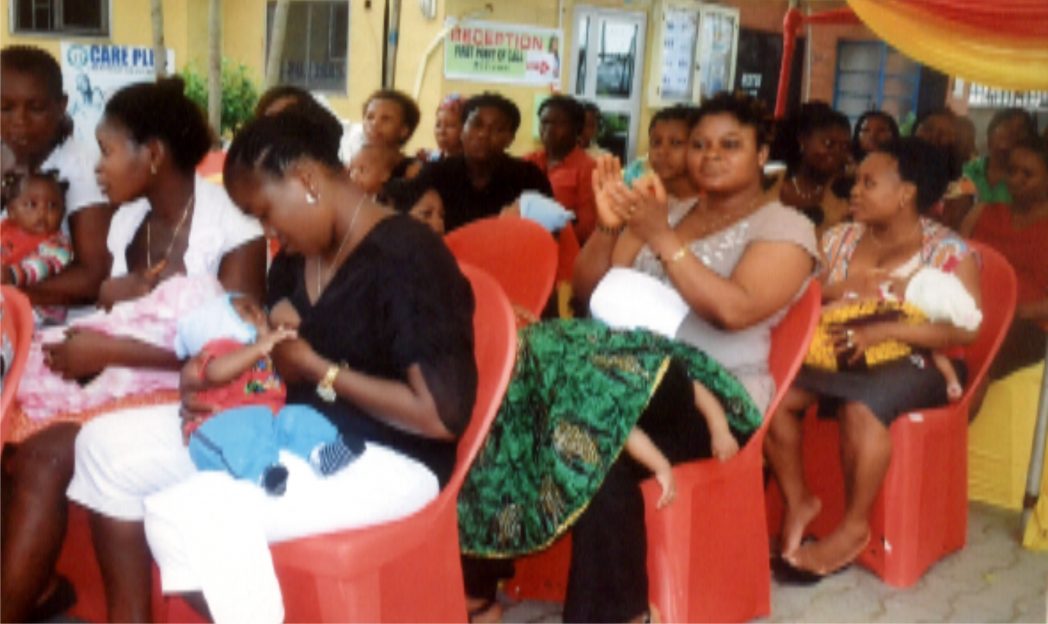 A professor of Paediatric and Child Health, Alice Romoke-Nte, says the aggressive marketing of breast milk substitute by manufacturers was responsible for the gap in breastfeeding of children by mothers in Nigeria.
Nte, who is also the coordinator, Baby Friendly Initiative at the University of Port Harcourt Teaching Hospital (UPTH) said the advertising of these baby food weakens the confidence of the mothers and makes them feel that these breast milk substitutes are better off.
She said this has left only 29 percent of Nigerian babies breastfed as a result.
Nte said the UPTH, Rotary Clubs in Port Harcourt and other stakeholders were using this year's World Breastfeeding Week to carry out aggressive campaigns to raise awareness for the need of exclusive breastfeeding.
She said the international code of marketing of breast milk substitutes would be included in steps to ensure full compliance of marketing these artificial body foods.
Rotary Clubs in Port Harcourt that joined in the rally yesterday morning for exclusive breastfeeding to mark the World Breastfeeding Week includes, Rotary Club of Port Harcourt Garden City, Top Health, Seaport, Eco, Atlantic City, and Golf Estate.
Others include, Rotary Club of Port Harcourt Gateway, City Valley, Passport, Creek View, Sky Waves, and Rotary Club of Port Harcourt.