Jonathan, Security And Democratic Survival
Since the 1966 pogrom that culminated in the 30 month-long Nigerian Civil war which terminated the nation's democratic journey after independence in 1960, never has the survival of her democracy project been so threatened as today.
With an encouraging 12 years track record leading to the current dispensation and after three aborted republics, it seemed that the country had achieved reasonable stability on the democracy trail.
Happily, the military, which aborted previous democratic projects, now seems content with to its professional and constitutional calling, of mainly,  protecting the sovereignty and territorial integrity of the nation and answerable to political leadership.
Sadly however, the security challenges of the nation today present a clear and present danger not only to the Dr. Goodluck Ebele Jonathan Presidency but  also and even more importantly, to the continued unity and survival of Nigeria.
Over the past 12 years of what has become today, Nigerians fourth republic, there have been several security challenges which have largely been seen as ingredients of a growing democracy and economy.
These challenges rather than abate have continued to assume disturbing proportions as incidences of armed robbery, kidnapping, assassination cult-related ritual  killings, crude oil theft have today become the rule rather than the aberration . And no state is completely spared.
Here in Rivers State for instance, the Police Commissioner Mr. Mohammed Indabawa in a recent press briefing in Port Harcourt, meant to highlight successes of his command's in March and April 2012, said the command arrested 61 armed robbery and 25 kidnap suspects.
Also, in the period under review, 20 suspected cultists were arrested.
The record reflects the troubling security situation in the state, generally perceived as the most secure, so what should one expect in other states of Nigeria?
Similarly, crude oil theft in various states has continued to inflict damage on the nation's economic suvival and security with an estimated 150,000 barrels lost daily, and which denies the nation a whooping $6 billion yearly.
The co-ordinating Minister for the Economy and Nigeria's Finance Minister, Dr. Ngozi Okonjo-Iweala, citing Nigeria National Petroleum Corporation (NNPC) figures said recently that bombings and other attacks by crude oil thieves resulted in the loss of 17 percent of crude oil production which translates to one-fifth of the nation's revenue target.
However, of all these security challenges, by far the most threatening of the nation's democracy and corporate unity is the one posed by the Jama'atu Ahli Sunna lid Da'awanti wal Jihad, otherwise known as Boko Haram.
The violent Islamic fundamentalist group which appeared on the nation's consciousness during the Late President Umaru Musa Yar'Adua's tenure, is said to be opposed to Western education and wants the Nigerian government to be run by sharia laws.
The violent activities of the sect assumed epidemic proportions after President Goodluck Ebele Jonathan's inauguration following his electoral victory in the April, 2011 presidential elections.
Largely suspected to have been sponsored and funded by well-placed Nigerians, the group has not only targeted public places in parts of six Northern Nigeria of the federation with bombings occasioning death of hundreds, but has also attacked the Police Headquarters, the United Nations UN Office in Abuja, Churches, Media Houses and National Youth Service Corps (NYSC) members among others.
According to the Ministry of Police Affairs, the sect has executed at least 118 attacks in which 308 persons were killed in six states within Northern Nigeria.
As security agencies grapple with the containment of the various manifestations of the nation's security challenges, the recent acknowledgement by government that the Boko Haram sect had infiltrated its top security and political leadership is most discomforting. This is so when added to the fact that the federal government had also indicated that its security report had linked some top politicians and prominent Nigerians with the sponsorship of the reign of terror against the state.
Against this background, it has become imperative for government to undertake an urgent self-appraisal with a view to making public, masterminds and sponsors of the Boko Haram-instigated violence with a view to trying them for treason.
It is also regrettable that the president's alleged interest to contest the 2015 elections has taken centre stage only about a year into his four year tenure.  This has also not helped the security situation in the country with former Head of state General Muhammadu  Buhari threatening violence if it is rigged. Captions such as "Jonathan's 2015 ambition can break up Nigeria" and "Jonathan's 2015 ambition fuelling insecurity" were reportedly posted in the social media. This is capable of politicising all genuine efforts at addressing the situation.
This might have prompted the Special Adviser to the President on Media and Publicity, Dr. Reuben Abati to blame such reports on the inordinate ambition of a few  'self centred' Nigerians and their obsessions with the politics of succession in 2015″. But it must be said that the obvious politicking of the presidency with Jonathan's 2015 political future has not helped the cause of national security.
However, if the Jonathan Presidency is to give practical expression to the regime's much touted economic transformation agenda, it must act its words voiced in near repetitive promises on security.
Indeed, security of lives and property are cardinal constitutional responsibilities government owes its citizenry and foreigners within the country. If however, a government becomes incompetent in discharging these responsibilities, it raises moral and constitutional questions about its legitimacy and propriety.
What Nigerians expect today is a proactive security template that both preempts and prevents crime through improved intelligence and better equipment. And not waste ample time debating the moral and legal questions surrounding President Jonathan's 2015 ambition.
Again government must make real, its fight against corruption that had made a select class in the corridors of power super-rich while the large majority wallow in poverty.
Also, the development of infrastructural needs of the nation must be pursued vigorously to fast-track economic growth and empowerment of the citizenry.
Furthermore, education must be accepted as a key potential necessary to guarantee security, patriotism and civilisation. Of course, when everyone possesses basic education, governance becomes easier in a democratic culture.
Another, is Justice for all and a level-playing field for all interests because it is an ingredient of a virile democracy which ought to be promoted by the political class for the survival of democracy in the country.
The lack of these rital imperatives, no doubt, contributed to the civil war, and so, must be guided against. Perhaps, also, Nigerians need to know that Nigeria can be stronger, Greater and more progressive as a united people with one destiny.
The Unity of Nigeria must not be compromised for any political exigency, no matter the tempting nature of the selfish ends some politicians seek.
These would however be realised only if the federal government remains focused to the implementation of its transformation agenda, proactively tackle security challenges and provide the soothing atmosphere for regular dialogue and reconciliation.
This is what President Jonathan and his team of appointees, cabinet ministers and other heads of departments and agencies, owe Nigerians within the next three of the  four-year tenure, and not haggle to protect their political seats, as most selfish politicians do, through baseless debates on 2015, which still far, far away.

Nigeria At 58: Anything To Celebrate?
Nigeria clocks 58 years today as she gained her independence from the British colonialists on October1,1960. Fifty-eight years down the road, how has the nation fared? Is there anything to celebrate? Our correspondent went to town to get the views of a cross section of Nigerians and their responses are as amazing as they are interesting. Exerpts.
Hon Awaji –Inombek Abiante, House of Representatives member for Andoni Opobo/Nkoro
What are we celebrating? Are we celebrating constant power or free education? Our contemporaries have gone ahead of us. If you look at countries that started like us, many of them have left us behind. At 58, Nigeria is now the world capital of poverty. If really we are going to celebrate development, which one have we seen? Is it for the attainment in respecting the rule of law?
For us, if we cannot have an honest leadership recruitment process, then, we cannot be celebrating anything. In the last elections, we had reports of vote-buying. Is that progress?
To my mind, the independence anniversary calls for reappraisal and sober reflection, and rededication for better foundation.
Chief Anabs Sara-Igbe (Ijaw Leader)
Well, there are lot of things to celebrate. Over the years, there have been several attempts to disintegrate the country, but it has failed, secondly, seemingly, we are alive, thirdly, we are moving towards democracy, even though what we have now is still military democracy. The America we are seeing today is over 200 years and Nigeria is just 58. So despite the crisis, we are still alive.
We are moving from a poorer nation to an average one, looking at our population and we are able to feed our people.
"However, there is need for improvement. Our democracy and political system is not yet mature. We should see politics as service, we must not see poltics as self gain, and for self enrichment. We should ask ourselves what we can do for our nation. We should rather move our economy from public to private.
We should also think of restructuring the country, so that every section can move to contribute to nation building. Restructuring is the way forward in this country. Our security architecture also needs to be changed. It should be spread in such a manner that every part of the country will have a say in the security apparatus of the country. If we can do all these, then our country will change for the better.
For me, this year's independence anniversary celebrations should be reflective. We have to look back and see how far we have come as a nation. There is a saying that 'when you look at your neighbour, you will know what God is planning for you.
So, the question is: who are we looking at? You cannot really achieve much if you don't have a goal. When it comes to the comity of nations, other nations that are developed and are where we aspire to go should be our model. Today, people from Dubai and the United Arab Emintes are no longer going to America. When you get there today, you will discover that at a time in their history, they were looking at America and today, they were able to achieve something close to America. Today Americans are visiting United Arab Emirates. Even we Nigerians leave our country to go visit Dubai. Unfortunately, these are countries that we were better than in the 60s and 70s, but today, they have gone past us. In the 50s and 60s, people were riding on camels there, but today it's no longer so because they had a vision and pursued it.
The problem we are facing today is because we don't pay attention to history. Some of the mistakes we made before, today, our politicians and leaders are still making the same mistakes. Things that are happening today had happened before. We have to learn from history. So for me, we have to do a reflective celebration this year.
"Nigeria at 58, to me we have done well having sustained democracy for 19 years. It's a pointer that the country is making headway. But more needs to be done among political elites who by their quest to grab power have thrown the country into a chaotic situation.
"The present administration headed by President Buhari has actually not performed creditably. The reasons are that the administration has actually not reached out to the people, and there is practically non-human capital development in the country. That is the more reason why there is tension among the citizenry.
"In the first place, Nigeria is an independent nation, and that is very key, but the persons who celebrate must have a good reason to do so. You know celebration is associated with two things, joy as against kill – joy. Now if you look at the masses, the question I would like to ask is "are the masses happy? Even if you go to the North, some Northerners are not happy. So many of their people have been killed and anybody in mourning cannot be happy.
"Now let's come to the area, where civil servants have been agitating for salary increase, that too have not materialized. And as you the workforce in Nigeria has greater percentage of the population. These workers also have children in higher institutions and primary schools. If you go to some families, to eat three square meals has become a problem. So many children, those families who have managed to train their children out of school, their children don't still have jobs and they keep on feeding them – for such families, there is nothing to celebrate.
"For the civil servant whose dream of acquiring new minimum wage, it has not materialised, so for civil servants I don't think there is anything to celebrate.
"Now if you look at the political atmosphere, the only people who don't have retirement age are politician. If my grandfather was alive today, as a politicians he would have gone to pick intent form to contest election even at the age of 74. These are the things we are talking about while referring to the youths as leaders of tomorrow. Forgetting that for anyone to be a leader of tomorrow, he or she must undergo tutelage or training, and given a sense of belonging. But you discover that it is not the case in Nigeria. All we see around are old people, who don't want to leave the political stage, instead they are prepared to adjust their age, in order to perpetuate themselves.
Comrade Opi Erekosima, Rivers State Chapter Chairperson of Radio, Television Theatre Workers Union
I want to join my voice with many other well-meaning Nigerians to congratulate the country as we clock another 58 years. Whether we like it or not, there is every need for us to celebrate. Despite the challenges before us which I see as obstacle, we can surmount, these are things that can make us stronger. I want to congratulate Nigeria for clocking 58 years at least for the first of life. You will really appreciate life when you visit the hospitals and the mortuary. And every Saturday, you hear obituary announcement, at least, that's when you will appreciate life.
So I have every reason to say congratulations, first to myself and to Nigerians, then to the nation and then to my state. Yes, we are approaching another triumphant entry, I am talking about the 2019 elections and tempers are rising. Nigeria right now looks like a pot that's boiling and someone needs to open the pot to see what the content is. So whatever the content is, I want to appeal to everybody to be calm. We need to be patient and hardworking.
Godwin Oruigoni, Civil Servant
As far as there is life, there is something to celebrate, even as an individual, you will discover that as you grow old, you see people celebrate life even when they don't have anything to show with the belief that their tomorrow's maybe better than today. That's the same picture we are putting Nigeria into.
Yes, there are a lot of pitfalls and people's expectation of the country is not what it's supposed to be and that is why a lot of people are not excited to celebrate. However, if we don't celebrate, it will look as if we have lost hope as a nation.
So we are celebrating to keep faith that no matter the pitfalls stemming from bad leadership, poor economy and infrastructure, we are still hopeful.
"As a Christian "we are expected to believe that our tomorrow will be better. We are not looking at the indices but we are looking at our potentials. Before this government came on board, there was so much hope, but today we are disappointed.
So we believe that it's much more than the indices we are seeing now. For me, I believe that at this point in time, there is more God can do to change Nigeria for the better.
Dr Isaac Mieiamuno-Jaja
My opinion will be based on the Scriptures. The Bible says in every situation, we should give thanks to God. At 58 years of our independence, the country may not have arrived to the level everyone may have aspired to be. So in all, every good thing that has happened, some people have lost and in every bad thing that has happened, some other people also gained. On the totality, Nigeria has not gotten to where it supposed to be, but that does not mean that we have not made progress in some areas.
If for nothing, at least Nigeria is at peace and that is enough for us to be happy and thank God.
"So in thanking God, there is nothing like low key and high key thanksgiving and I believe that we must thank God in all fullness, especially for the life that we have. There is every reason to thank God for our independence, the issue of low key and high key does not obtain.

Nigeria @ 58: The Journey So Far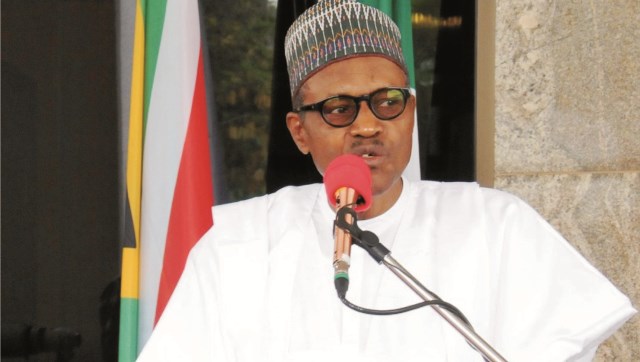 Nigeria's journey to independence came to fruition when on October 1, 1960 the British colonialists granted her request to be independent. Since then, the country's development has been described by many from different perspectives all through the emergent Republics and actions of politicians.
On the whole, rather than see the country's existence to date as development, many prefer to view it as mere "moving on", because, as they are wont to put it, "there's nothing tangible to show for it, only suffering". To what extent this is true, is dependent on who says it. A cursory look at Nigeria's political history puts a lot of what the country is going through under perspective.
At independence, or on attainment of the First Republic, the dominant political parties were Northern People's Congress (NPC), led by Sir Ahmadu Bello, National Council of Nigerians and Camerouns (NCNC), under the leadership of Dr. Nnamdi Azikiwe, Action Group (AG) led by Obafemi Awolowo and Northern Elements Progressive Union (NEPU), with Malam Aminu Kano as its figure-head.
These parties were in control of their regions and areas of dominance. For instance, the Ahmadu Bello-led NPC was in firm control of the North, save for areas controlled by Aminu Kano's NEPU. It is the same way that Azikiwe's NCNC held sway in the Eastern part of the country, while Awolowo's AG was in charge of the Western Region.
Some of the parties did well for their regions in such areas as infrastructure, education, and commerce. It is important to note here, for instance, that the benefit of Awolowo's free education policy for the people of the old Western Region is still being reaped till date. The reason is that the people of the region embraced the policy and sent their children abroad to be educated. The result is that currently in Nigeria, the South West Zone has the highest number of educated people.
Awolowo also used proceeds from the sale of cocoa, which his region had in abundance, to build the first television station in Africa and the famous Cocoa House in Ibadan.
One notable snag in the politics of the period was the inability of the political parties to embrace unity and avoid electoral violence. This led to the first military coup of January 15, 1966: a group of young officers led by Major Chukwuma Kaduna Nzeogu toppled the government of Tafawa Balewa, who was Prime Minister, while Dr. Nnamdi Azikiwe was President in the parliamentary government the country operated at independence. Following the coup, Major-General Aguiyi Ironsi became the first military Head of State.
Ironsi's rule was cut short as it lasted for only six months, following a counter-coup staged by mostly officers from the North who believed that the first coup was one sided in favour of the South-East.
A young Colonel Yakubu Gowon was then elevated to the rank of General and became the second military ruler of Nigeria. He remained in power until August 27, 1975 when he was overthrown by another group of officers led by General Murtala Mohammed.
General Mohammed's reign was short-lived as he was assassinated in another bloody coup. But the coup was aborted and Murtala Mohammed's second in command, General Olusegun Obasanjo took over the reins of leadership and continued with the transition programme initiated by his predecessor in 1976. The transition was to put in place a civilian government in 1979, and also move the nation's capital to Abuja.
Obasanjo successfully implemented the return to civil rule in October, 1979, which led to the emergence of the Second Republic, with an initial five political parties being registered: National Party of Nigeria (NPN), Nigerian People's Party (NPP), Unity Party of Nigeria (UPN), Great Nigeria People's Party (GNPP), People's Redemption Party (PRP), and later Nigeria Advanced Party (NAP).
The NPN emerged as the ruling party after the elections with Alhaji Shehu Shagari becoming the first Executive President to be elected under the Federal Republic. This period witnessed some level of stability following the alliance of the NPN and NPP in a government of national unity. Although this alliance packed up later, the NPN still won in the 1983 elections. But no sooner had NPN won than the military struck again, this time under the leadership of General Muhammadu Buhari. The coup brought General Muhammadu Buhari to power on December 31, 1983.
Buhari's government was toppled in another coup led by Brigadier Sani Abacha, which brought in General Ibrahim Badamosi Babangia (popularly called IBB) in August 1985 as Head of State.
One major innovation Babangida brought in his tenure was to change from multi-party system to two-party system with the Social Democratic Party (SDP) and National Republican Convention (NRC) setting the motion for the Third Republic.
The subsequent election that resulted from Babangida's transition programme in 1993, though adjudged the "freest and fairest" elections Nigeria ever had, was annulled for reasons best known to the government then. The presumed winner of the elction, Chief Moshood Abiola, popularly called MKO Abiola, was not inaugurated as President.
Shortly after, the military set in motion another return to civil rule, following which the PDP won the 1999 elections to commence the present Fourth Republic, which set the record as the first time a civilian government handed over power to another civilian government.
So far, President Olusegun Obasanjo, who emerged the President of the Fourth Republic, had served two tenures of four years each and there had been Umaru Musa Yar'Adua, Goodluck Jonathan, and currently, Buhari.
In analysing the country's political growth since independence, political analysts are of the opinion that what all the political parties in power seem to lack is ideology.
Two scholars stand out in this instance: Dr. Emmanuel Onah and Dr. Ferdinand Ottoh, both of the Department of Political Science, University of Lagos.
According to them, "the political parties have no ideologies. They do not have a guiding principle to run their affairs".
Otto, for one, is of the belief that it is this lack of ideology by political parties that has played out in the recent massive defections from one party to another.
"If we have ideology-based parties, it will be difficult for politicians to leave their parties for another. Instead, members would remain in their parties to remedy any challenge or problem to make the party stronger.
"The defections are for selfish reasons, and what we are witnessing is not healthy for our democracy. Some politicians, unfortunately work to satisfy their selfish interests", he said.
On his part, Onah said multi-party system is good, but having 90 parties to contest an election is outrageous.
According to him, "it makes the system uninteresting because the big parties will certainly swallow the small ones. I think it is better to have two or three strong parties that should have strong national base and ethnic or religious influence", he said.
This level of selfishness has no doubt transcended to all facets of the country's being, so much that every other consideration seems to supersede the show of patriotism to the nation, which is the essence of governance.
In looking at economic development, Governor of the Central Bank of Nigeria, Godwin Emefiele, while stating the importance of budget in the economic life of a nation, was quoted by Observer in 2015 as seeing budget in the light of it being "the roadmap to our future. It outlines government revenue and expenditure for a given fiscal year".
From the perspective of the layman, the budget is what guides a government in what money is available, what amount should be spent in what sector, and at the end of the total amount what is earmarked as expendi-ture? This means that care would be taken to plan and execute it. Anything less is likely to spell doom for a country. The question therefore is how has Nigeria fared in this wise?
An idea of the answer to this question can be imagined from the experience of 2017 in Nigeria: Acting President, Yemi Osinbajo signed the nation's Appropriations Bill into Law on June 12 in 2017. This was well over five months into the 2017 financial year. What this means is that for over five months, the government was spending funds that were not appropriated.
Interestingly, this misnomer is not new to Nigerians, even as it runs contrary to the dynamics of modern development which weighs heavily on effective planning and management of resources in the attainment of development objectives. This no longer happens in developed climes.
In fact, in most developed countries, the time span from the start of the preparation of budget proposals by Ministries, Departments and Agencies (MDAs) to the enactment of the Appropriations Act before the beginning of the financial year takes at least 12 months and there are defined time limits for each of the milestones in the budget process. This is currently not the case in Nigeria. The result is that monies are often spent at will, and later "retired".
What this means is that, unlike budgeting in the private sector, which relies on free-flow of information between consumers and producers, with price signals reflect consumer preferences, customer satisfaction, and supplier costs and producer performance, while competition eliminates poor performers and shifts resources to those entities that improve efficiency and elevate utility, in the public sector, governments generally use past funding levels to determine future resource allocation.
In doing so, they virtually do not consider reflecting on preferences, satisfaction, or performance of the previous budget. This has no doubt given room to avoidable profligacy, and encouraged corruption, which seem to be the only truly developing phenomena in the country.
To counter this trend, and hence be seen serious in developing its economy, Nigeria needs to, among other things, adopt Performance-Based Budgeting to checkmate unnecessary and unwarranted spending.
Religion in Nigeria's political space has always been with the country right from its inception as a nation in 1960 when the British colonialists handed power to Muslims.
In their paper titled, "Religion in Nigerian Political Space: Implication for Sustainable National Development",  Ntamu, G. U. , Abia O. T. , Edinyang, S. D. , and Eneji, Chris-Valentine Ogar captured it thus:
"Given the philosophy of Islam as a complete way of life for Muslims, Islam has always been closely attached to politics in Nigeria, especially in the Muslim dominated north. As alluded above, the British government duly recognised this fact in their dealings with the northern Islamic societies and explored it to legitimise their colonial rule in the region.
"Oyegbile and Abdulrafiu, (2009) observed that after the 1914 amalgamation of Nigeria and emergence of indigenous national politics, Islam has effectively represented a source of ethnic identity, group unity, political mobilisation, de-mobilisation, regime legitimisation and de-legitimisation in the country.
"As a result of this, the northern Hausa-Fulani therefore see themselves as the off-springs of the Sheikh Uthman Dan Fodio, representing the epitome of the Islamic holy Jihad and a product of an enviable Islamic socio-cultural history.
"Based on this, the popular Hausa-Fulani Muslim cleric, Sheikh Abubakar Gumi, asserted that Islam has a cultural and religious affinity with its members, thereby providing 'many common cultural elements' that united the people of the region who become adherents together (Human Rights Watch, 2005, Ihedirika, 2011 and Okune, 2011) thereby empowering them to be politically cohesive and formidable and using same for political mobilisation.
"It is however popularly held that the north were absolutely been held in contempt because of its unique historical, religious, cultural and political antecedents (Akaeze, 2009). Thus, Islam has since been conceived to be synonymous with the North in the political matrix of the entity called Nigeria".
The result is that this has set the pace for religious politics in the country. The fact that political parties are still formed based on religious (geographical) divides, and efforts are  still being made deliberately to balance positions within political parties along religious divide only confirms religious politics in Nigeria. Another way to note this is deciphering the origins of most top government functionaries.
Religious politics has in Nigeria's 58 years proven to be a key factor of under-development as it encourages people being appointed to positions of trust just for the reason of them being of the same religion as the President, without recourse to their competence. It has also comes to play in political leanings in which incompetent persons are handed positions for which they have little understanding of.
The late playwright, Chinua Achebe summed it up in his book, "The Trouble with Nigeria", when he said the county's problem "is simply and squarely a failure of leadership. There is nothing basically wrong with the Nigerian character. There is nothing wrong with the Nigerian land, climate, water, air, or anything else. The Nigerian problem is the unwillingness or inability of its leaders to rise to their responsibility, to the challenge of personal example, which is the hallmark of true leadership".
Consequently, the state of Nigeria's pitiable socio-economic development has been a direct consequence of the actions and inactions of the leadership class that has managed the affairs and wealth of the country since independence. The result is that at 58, Nigeria is still yet to find her fit as the acclaimed "Giant of Africa".
The situation is such that the numerous achievements of Nigerians the world over are greatly dwarfed by the bigger picture of the country, even as countries still respect individuals who have genuinely excelled in their fields of endeavour.
As Nigerians mark 58 years of nationhood, therefore, one key factor that should never cease to bother their leaders is how the country can truly allow the Rule of Law to take its rightful place: How can Separation of Powers be made functional? And, when shall the people truly enjoy their resources?
These are the banes of Nigeria's development.
Soibi Max-Alalibo

Wike: An Agent Of National Cohesion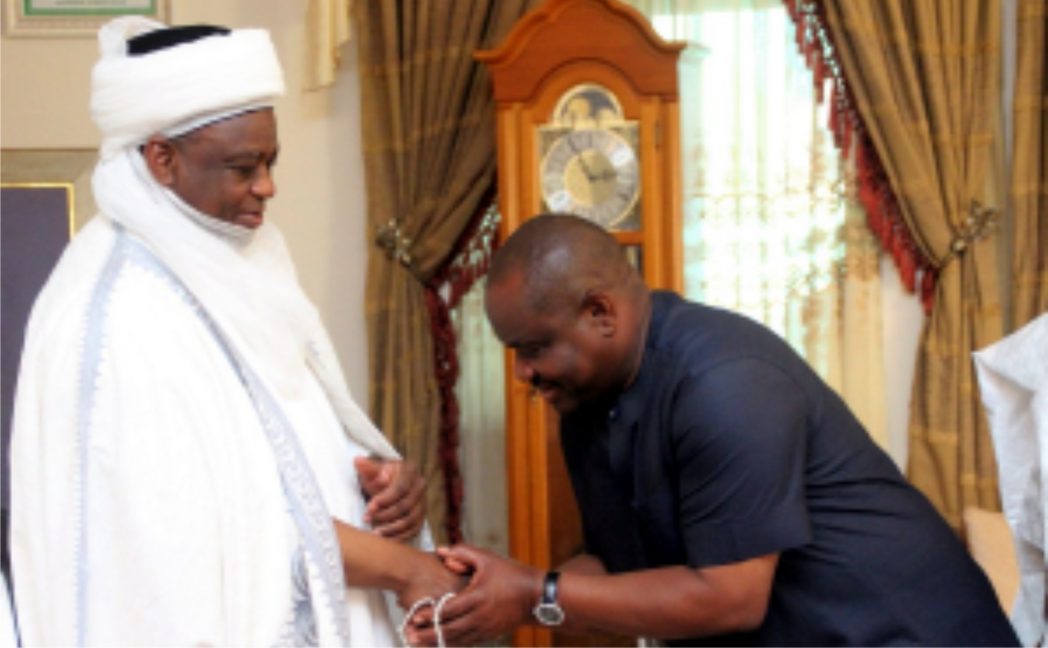 With the passage of time, the familiar refrain, "though tongues and tribes may differ, in brotherhood we stand", may long have been forgotten by many Nigerian citizens.Yet, a few, into whose consciousness this has permeated and still rings a note, have continued to uphold our unity in diversity as the basis on which our collective independence was signed.
For such ones, issues of peace, brotherhood, unity and national cohesion come tops in their daily decisions. They are found in virtually every geo-political region of the Federal Republic of Nigeria.
Here in the South-South, when it comes to forging common alliance to promote unity and advocacy for cohesiveness, especially among a people already fragmented by religious, linguistic and cultural disparities, one name stands out.
His Excellency, the Executive Governor of our dear Rivers State, Chief Nyesom Wike, has remained a personality driven by the goal of nationhood, in keeping with the dreams and aspirations of the founding fathers of our great nation.
Chief Wike's passion and drive for national cohesion dated back to the year 2003 when he was elected into the national presidency of All Local Government of Nigeria (ALGON). This opportunity provided him the leverage to interact with 774 local government chairmen across the country. Their deliberations on issues affecting the politics and policies of the country, no doubt, may have constituted a springboard upon which the nationalist fervor in him was stimulated.
Amazingly, his appointment years later as a Minister of Education, precisely in 2011, took him deeper into the mainstream of Nigerian politics. This further elicited the nationalist potentials in the governor believed to have been incubated in his early years in local politics. His footprints in Nigeria's political landscape are living testimonials.
Governor Wike's ministerial portfolio did not only launch him into the national political theatre, it also signalled the dawn of his ministry as an agent of national cohesion. It is therefore, significant for providing a window through which the long-incubated nationalist tendency in Mr Governor was hatched.
As the country's education helmsman, Chief Wike explored the role of education in fostering peaceful and harmonious coexistence as well as unity. He held many expectations for the education sector. Thus, constructively and holistically, he drew plans for implementation and helped midwife and breathed life to the sector.
His faith in the school as an instrument to raise an ideal labour force for the country's manpower requirement, seasoned leadership for its bureaucracies as well as refined citizenry for an enlightened social order, made him to embark on a massive investment in teacher education.
Wike's detribalised posture manifested in his execution of Almajiri Education Programme (AEP). Irrespective of whether a place is Islam –prone or not, Almajiri schools were established in all the geo-political zones of the country. This did not only serve as integrative mechanism, it created an atmosphere of homeliness for a folk which ordinarily was alienated by religious disparity.
The extent to which he used education for the purpose of national integration is a remarkable indication of his desire and willingness to foster ''one Nigeria.'' This is because he realised that the country was in a real crisis situation that could only be resolved through education.
Even as a state governor, Wike has continued to build bridges of friendship across different frontiers both within the country and beyond. His administration has played host to several national and international retreats and conferences. They include the Nigerian Guild of Editors (NGE), Nigerian Institute of Architects (NIA), Rotary International , the African Bar Association (ABA) just to mention a few.
The Governor's flare for national cohesiveness has earned him many encomiums which are absolutely devoid of flattery as is common with people in power and their psycophantic fans.
To further buttress his passion for national unity, Governor Wike delved into sports development which he describes as a string that binds all Nigerians together with no visible political party as a rallying force, having very crucial impact in our lives."
The Governor believes that inspite of our political differences, there is always no differences among Nigerians when it comes to sports. For this reason, he said "whoever wants this country to be united will always support sports"
His choice of sports development as a unifying factor, did not only earn him a local recognition by the national and Rivers bodies of the Sports Writers Association of Nigeria (SWAN),he was also honoured by the International Sports Press Association (AIPS) in Brussels, Belgium, where he presented a paper on "Peace and Progress through Sports in the Niger Delta"
The governor's recognition was hinged on his consistency in raising the bar of sports matters as well as effectively using sports as a veritable vehicle to fast track communal growth along the United Nations Sustainable Development Goals (SDG) and engaging a booming but restive youth populace.
During his investiture as the national patron of the Sports Writers Association of Nigeria (SWAN), by its National President, Alhaji Saidu Abubakar, he said " I believe it does not matter which party you belong to, what matters is to promote the image of Nigeria and its unity."
In his demonstration of the spirit of oneness (Espirit de Corp), Governor Wike extends his scepter to all irrespective of party affiliation, religious and ethnic differences. Leaders and renowned personalities in rival political parties have at different occasions been invited to inspect and commission projects executed by his administration.
It would be recalled that on June 27, 2017, Governor Wike paid a Sallah visit to the Sultan of Sokoto, Alhaji Sa'ad Abubakar III in faraway Sokoto State just to felicitate with him and his caliphate members on the Eid-el-fitr celebration. The reception accorded him during the visit was not only unprecedented but also instructive.
While in Sokoto, the governor was quite unequivocal on his stand on national unity.
September 18, 2017 witnessed a delegation of Northern Governor Forum led by the Governor of Bornu State, Alhaji Kashim Shettima to Chief Wike in Government House, Port Harcourt, to express their gratitude to him for what they described as an urgent step he took to nip in the bud, the crisis that erupted between members of the proscribed Indigenous People of Biafra(IPOB) and some Nigerians from the North in Oyigbo Local Government Area of the State.
Again, the visiting governors commended Governor Wike for his strong commitment towards national unity. Their words, "Governor Wike we are mightily proud of you and to associate ourselves with you. Nigeria is greater than political differences. We belong first and foremost to one political family, and that is the Federal Republic of Nigeria. You believe in the Nigerian project, for that we remain eternally grateful''.
Most importantly, Governor Wike's state wide broadcast in the wake of the IPOB crisis in Oyigbo will forever be remembered for not only dousing tension in the air, but for also restoring peace in what would have possibly degenerated to an ethnic squabbles.
His words,'' As a people, we shall continue to support the unity and peaceful co-existence of all ethnic nationalities and work towards actualising our collective aspiration for a just, inclusive and progressive nation'', clearly demonstrates his zeal in promoting national unity and cohesion instead of encouraging unnecessary animosity in the polity.
In all, Governor Wike's verbal expressions, body language and actions in his political life, summarise him as a rare breed, bridge builder, ambassador of peace, above all, an agent of national cohesion.
Sylvia ThankGod – Amadi