2015 Elections And Buhari's Bloodbath Threat
Former Head of State, Mohammadu Buhari's
declaration that "if what happened in 2011 (election) should again happen in
2015, by the grace of God, the dog and the baboon would all be soaked in blood"
has been viewed from various
perspectives. Expectedly, all of these views were either in favour, or
against the declaration
The most striking of the reactions were
those of the Presidency and the ruling People's Democratic Party PDP; the stand
taken by the Northern Nigeria Governor's Forum, and that of the Arewa Defence
League.
As expected, the reaction of the Federal
Government and the PDP was to see the declaration as a call to arms, something
which the country should naturally avoid, especially given the present
insecurity pervading the northern part of the country, no thanks to the
bombings by the dreaded Boko Haram sect.
The thinking of the Federal Government and
the ruling party may not be out of place, afterall, who would want to live in a
house that is on fire? Perhaps this thinking is guided by what Napoleon stated
years ago that for the maintenance of peace, nations should avoid the pin
pricks which forerun cannon-shots".
For the northern Governors, who spoke
through their Chairman, Governor Babangida Aliyu of Niger State,  there is nothing wrong with Buhari's
declaration. According to Governor Aliyu, it is "merely a warning against"
alleged rigging of elections in Nigeria by the PDP. Consequently, rather than
think of what the effect of rigging would be, the governors said those who
abhor such effect should consider ways to ensuring that the act of rigging does
not take place.
"All of us who are involved in
elections-political parties, contestants and the voters themselves- must be careful
so that whatever we do,  the semblance of
good will be there", Aliyu said.
He, however, noted that "certain people are
in a position that they should be careful about certain vocabularies they use.
So both ways, let us take it on our own stride and ensure that future elections
are seen to be transparent and are seen to be good".
In a communiqué issued last Thursday at the
end of the meeting of northern State Governor's Forum in Kaduna, and read out
to journalists, Governor Aliyu cautioned eminent Nigerians against "making
inflammatory statements capable of affecting the nation's fragile unity and
security", urging Nigerians to be concerned about the unity and development of
the country in all ramifications.
According to the communiqué, the 19
Governors agreed that if their "present opportunity as Governors and leaders
cannot earn us paradise, it should not send us to hell.
"Above all, we must do everything possible
to ensure that we enter 2015 as a peaceful and united constituent, Nigeria".
On his part, Governor Aliyu noted that
Nigeria "is passing through a very difficult phase in the history of the
nation, a period that put patriotism, nationalism, sincerity and responsibility
collectively to test.
"This is the period that we have to
demonstrate individually and collectively our abiding faith in our nation, when
we must confront the common enemies of the nation, those who are sworn to
destroying the spirit of nationhood through wanton destruction of lives and
property".
These fine words, said the manner in which
they were stated, seem to be a contradiction of the threat of bloodbath by the
former Head of State, Buhari, unless it is employed as a smoke screen to cover
up the governors' real intention.
While condemning Buhari's declaration in
its entirety, President of the Arewa Defence League, Murtala Abubakar, said
going by his initial stand not to contest election for the presidency
after  his third attempt in 2011 failed,
the retired General is only dancing to the tune played by some selfish people
who only seek to ride on his (Buhari's) goodwill.
"He told the whole world that he will not
contest election again. I am surprised that he is coming up now to say that he
may contest the elections in 2015", he said.
Abubakar unequivocally noted that though
Buhari is blessed with certain qualities, leadership is not one of them a
factor that may have seen him make the declaration, hence he is not qualified
to rule Nigeria.
"Experience has shown that Buhari is a man
of integrity", he said  but he is not a
good leader. Look at the imposition of candidates that characterised the last
election. I believe that like several other Nigerians  Buhari has personal integrity, and that is
not in doubt.
"But Buhari as a politician and candidate
still has a problem. When he came up with his political party, the CPC, there
was this euphoria about the party and the belief that with Buhari, we are going
to see principles in our politics. But look at what is happening.
"I am disappointed that he has allowed some
people manipulate him for their own selfish interest … These people are not
interested in what is good for the country, and as a leader, he should be able
to distance himself from them. But that has not happened, and it is not good
for him", he said.
Also noteworthy is the position of the
Christian Health Awareness Initiative of Nigeria (CHAN), which said
unequivocally that Buhari's declaration could trigger violence during the 2015
general elections.
In a statement, CHAN noted that "we have
noted with dismay the unstatesmanly conduct of Muhammadu Buhari, who threatened
the nation with bloodshed should the 2015 election not be free and fair'.
According to the body, given the manner
Buhari made the declaration, it is obvious that his description of free and
fair election is one that would see him emerge winner of the 2015 election.
"In reality, Buhari is saying that there
would be bloodshed in 2015, if he does not win the Presidential election," the
statement said.
CHAN noted that the result of a similar
statement by Buhari, which called for the lynching of certain persons led to
the bloodshed that followed the 2011 general elections, which claimed the lives
of some Christians and some members of the National Youth Service Corp (NYSC),
serving in some northern states.
All of these perspectives may have their
followers at different for  under
different circumstances. However, if we must think, eat, drink and smell "one
Nigeria" as often stated by our leaders, Buhari inclusive, such declaration (or
statement) coming from somebody of the caliber of a former Head of State, can
only call for one thing, War! The questions, therefore, are who is going to war
with who? Are we no longer one Nigeria again, just because another person is at
the head of governance? Will the envisaged bloodshed affect only the assumed
opposition/enemy?
Perhaps it is time to remind our hitherto
astute former Head of State, in the words of the late Albert Einstein, that he
should "try not to become a man of success, but rather try to become a man of
value", if he truly treasures the unity of Nigeria and his statesmanship as he
wants Nigerians to believe.
PDP Caucus Demands Prosecution Of  NCC Officials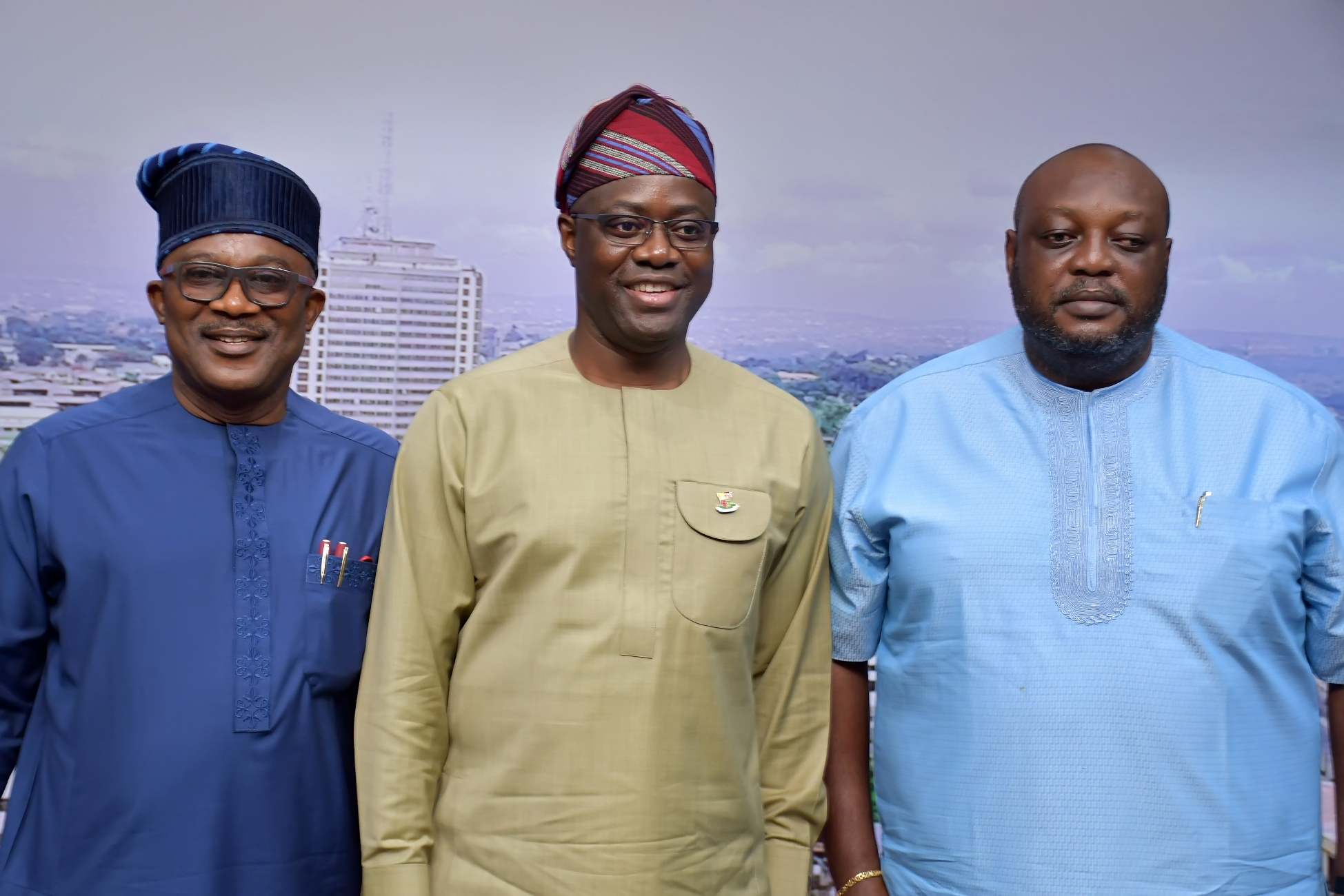 The Peoples Democratic Party (PDP) Caucus in the House of Representatives has called on the appropriate authorities to arrest and prosecute officials of the National Communications Commission (NCC) for claiming that electronic transmission of results by the Independent National Electoral Commission (INEC) is not possible in the country.
The Tide reports that NCC officials led by Executive Director, Ubale Maska, who represented the Executive Vice Chairman, Prof. Umaru Garba Danbatta, while testifying before the House, on the adoption of electronic transmission of results from the units, claimed that the 2018 Technical Report of the NCC showed that only about "50 percent of the polling units had 3G while 49 percent had 2G network and below."
But the PDP Caucus Leader, Hon. Kingsley Chinda, in a statement issued yesterday in Abuja, said the NCC officials lied to Nigerians while on oath and as such, must be prosecuted for allegedly misleading Nigerians.
Chinda said the NCC officials "cleverly sought to rely on 2018 data in 2021, when they knew or ought to know that internet penetration has advanced substantially in Nigeria since 2018.
"Indeed a perusal of NCC Website even today shows that the Nigerian National Broadband Plan 2020-2025 (P .33) says that by September 2019, the 'Spread of 3G/LTE' had reached 74.2 percent in Nigeria," the PDP caucus added.
"We call on the prosecuting authorities to immediately arrest the officials of the NCC, under Prof. Danbatta and all those who procured Ubale Maska and other officials to lie under oath to be investigated and where found culpable, be brought to justice by standing criminal trial, he said,".
Onochie Makes Case For True Federalism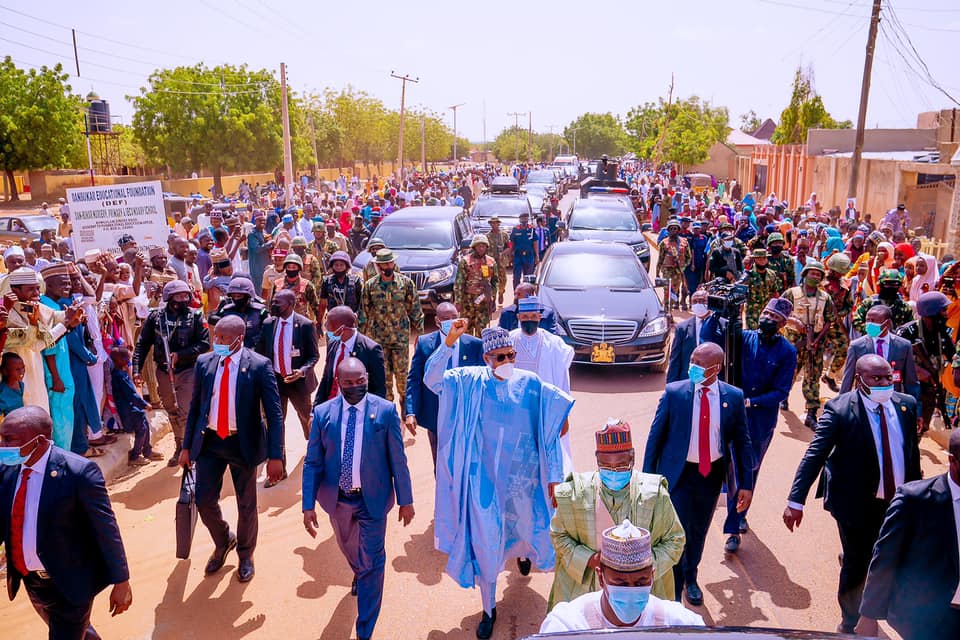 An elder statesman, Dr Nnamdi Onochie, has again told the Federal Government to come up with a blueprint on true federalism, to address worrisome fault lines keeping Nigeria divided.
Speaking with newsmen in Abuja on Wednesday, Onochie lamented that Nigeria would continue to wallow in problems until political leaders mustered courage to address endemic problems holding the country down.
Former colonial masters, Britain amalgamated Nigeria in 1914, to give birth to Africa's largest nation but 107 years down the line, the country has been engulfed in various problems, making the country not to realise its potential to the fullest.
According to Onochie, the way out is for the government to implement true federalism as an article of faith to ensure equity, fair play, justice and equality of all ethnic nationalities in the country.
"Unless the path of equality of all states, as they stand today, is guaranteed without contestation, Nigeria will continue to contend with divisive tendencies and the centre will never hold to build a united indivisible nation.
He reiterated that recurring problems in the country had highlighted the inevitability of genuine federalism to be implemented by government, to make Nigeria truly great to achieve the set goals of its founding fathers.
"I have earlier suggested that government should convene a Peace and Reconciliation Conference of all shades and creeds of Nigeria by October 2021, to map out the path of stable devolution of all functions in the Exclusive List of the 1999 Constitution.
"The sooner these recommendations are implemented the better for the corporate entity of Nigeria, because no one is excited with current developments threatening the existence of Nigeria from day to day.''
Onochie, who was a former Nigerian envoy to Algeria and the Philippines, argued that true federalism would address some endemic problems tearing Nigeria apart, including banditry and restiveness in some parts of the country.
He criticised what he described as parochial tendencies displayed in the National Assembly on the passage of the Petroleum Industry Bill and the Electoral Act Amendment Bill, saying that displaying partisanship in critical issues would never promote unity and national integration.
The political stalwart reiterated that he stood for one Nigeria and that he would continue to campaign for Nigeria not to disintegrate as he gets set to offer himself to serve in the highest political office in the upcoming general elections.
On the directive by the National Broadcasting Corporation (NBC) to media houses not to report kidnappings, killings, maiming and other nefarious activities of terrorists, bandits and insurgents freely and openly, Onochie described the directive as draconian and totally at variance with global democratic tenets.
"Nothing should be done to tamper with the freedom of speech as spelt in the constitution to deny Nigerians their freedom of free speech, expression, association and other rights as enshrined in the 1999 Constitution (as Amended).''
He described press freedom as the bedrock of democracy, saying that Nigeria should copy values that promote development and sustain nation building "to make the nation respected in the comity of nations.''
"Nigerians and the international community must be made to be fully aware of the gains of a free press, rather than allowing the NBC to gag the civil space and disallow media houses from performing their duties as the fourth estate of the realm."
Onochie, a polyglot, who was a former Commissioner for Special Duties in Delta has been campaigning for Nigerian unity and for separatists in parts of the country to drop their agitations and say farewell to disintegration.
INEC Registers 752,011 Voters In Three Weeks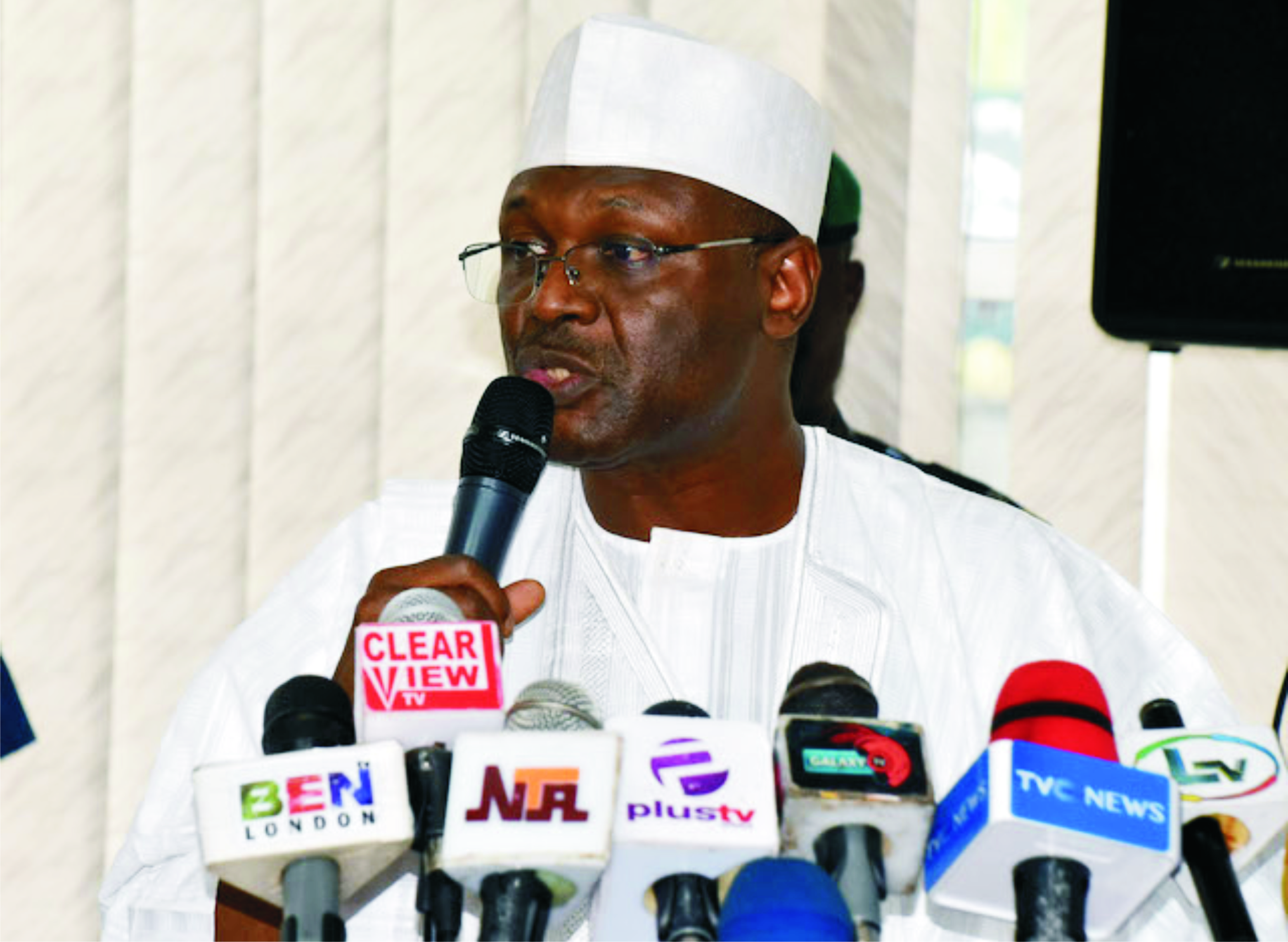 The Independent National Electoral Commission (INEC) has said that 752,011 eligible Nigerians have completed the online pre-registration as fresh voters in the last three weeks since the ongoing Continuous Voter Registration (CVR) commenced online on June 28, 2021.
INEC National Commissioner and Chairman, Information and Voter Education Committee (IVEC), Festus Okoye, said in Abuja, that in the last 21 days as at 7am on Monday, 19 July 2021, INEC recorded an average of 35,810 registrants per day.
According to him, out of this figure, 562,254 (74.7per cent) are youths between the ages of 18 and 34; and that in terms of gender, 493,128 were male while 369,188 were female.
He said that detailed distribution of registrants by states/FCT, age, occupation and disability has been uploaded on the commission's website and social media platforms.
"The commission wishes to reiterate its earlier decision that because of the declaration of Tuesday, 20 and Wednesday, 21 July 2021 as public holidays by the federal government, the commencement of physical registration is now rescheduled to Monday, 26 July 2021.
"Online pre-registrants who booked for appointment to complete their registration physically between Monday 19 and Friday, 23 July 2021, will be notified within the next few days of the new dates for their appointments. They may also visit the portal (https://cvr.inecnigeria.org) to choose a new available date and time, if they so desire," Okoye said.