Pro-Democracy Group Charges Nigerians On Nation Building
A pro-democracy group, Peoples Movement for a New Nigeria (PMNN), has said that sovereignty belongs to the people and as such they should get more involved in the nation's affairs.
At a recent meeting in Lagos,  the movement's convener, Alhaji Yahaya Ndu, said the group was set to impress on Nigerians the need to perform their civic obligations and duties.
He said that the movement would compel the people, using legitimate measures, to come together and discuss the nation's growth.
"We want to reassure the people that it is their duty to convene because sovereignty resides with them to put Nigeria on a proper course,'' he said.
Ndu said that it was the duty of the citizens to sit down and draw up a new constitution on how they would want to be governed.
He added that a "masses-consented constitution" was required to govern the society.
He said that Nigeria was facing serious nation-building challenges, adding that there was the need to make governance more participatory.
"I want the people to bring about a true democracy in Nigeria; a Nigeria that will be so harmoniously run to meet the rest of Africa in the quest for continental integration,'' he said.
On her part, the chairman of the meeting, Alhaja Ganiat Fawehinmi, called for the convocation of a national conference.
"It is a must that this national conference must hold.
"I call on every Nigerian to continue the fight because no matter the amount of teargas that will enter my eyes, I will not stop until it comes to fruition," she said.
According to her, the 1999 Constitution did not reflect the wishes and aspirations of the people.
She said that the constitution was a document given to Nigeria by the military and as such did not enjoy the inputs of the people.
She, however, urged well meaning Nigerians to educate the masses on the potential benefits of the proposed national conference.
"There is the need to debunk the view that a national conference will divide the nation as some people believe," she said.
Also speaking, the Lagos State Chairman, National Conscience Party (NCP), Mr Tunde Ogunbiade,  said that any action that would bring about desirable changes in Nigeria was welcomed.
"Any process geared toward bringing all the ethnic nationalities together is what the people want.
"The problems of Nigeria are enormous. The average Nigerian everyday thinks of how to put food on his or her table and how their children will go to school and be employed.
"These are issues that need to be tackled at a roundtable,'' he said.
The Tide's source reports that the meeting was attended by various political party leaders, interest groups and some human rights groups.
CVR: Traditional Ruler Tasks INEC On Mass Mobilisation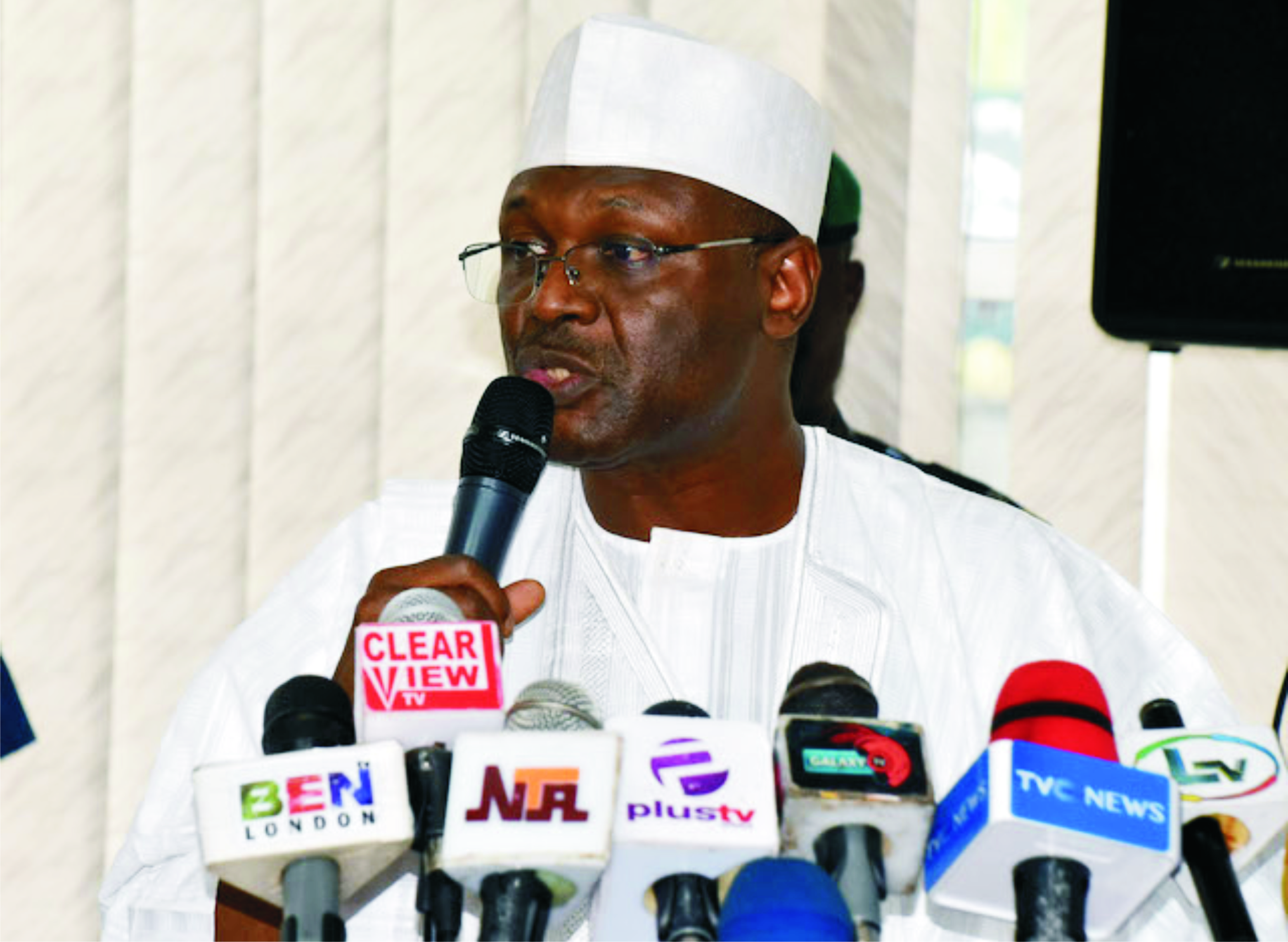 A traditional ruler in Elele community, in Ikwerre Local Government Area of Rivers State, Chief  Mike Elechi, has called on the indigenes of the community and the state to participate in the Continuous Voter's Registration (CVR) to enable them choose who will govern them in the next general elections.
Sir Elechi also used the opportunity to call on the Independent National Electoral Commission  to organise stakeholders meeting in his community, saying that such  interactive session would shed more light on the importance of the electoral process. 
Elechi stated this in an interview with journalists in his home town over the weekend, saying that the call became imperative following the hardship faced by the citizens as result of bad leadership in the country 
The former Permanent Secretary said although he was yet to see the commencement of the exercise in the area, he, stated the need to organise stakeholders meeting by the electoral empire which would achieve the desired objectives.
According to him, INEC has by this exercise provided an opportunity for full participation of those above 18 years who were not registered during the last exercise 
The Chief Executive Officer of Vintage Farms, said INEC had provided yet another platform for eligible voters to register and vote out bad government led by the federal government. 
"As I urge INEC to carry out adequate sensitization ,it behoves those above 18 years to register and vote and as well be voted for. 
"Get your voters card to enable you throw bad governance into the dustbin. 
"It will also help us get out where we are now." 
Elechi pointed out that his community has a large number of voters in Ikwerre Local Government area, stressing that concerted efforts should be made to ensure that the exercise was in the area .
By: Akujobi Amadi
Diri Cautions Appointees Over Early Politicking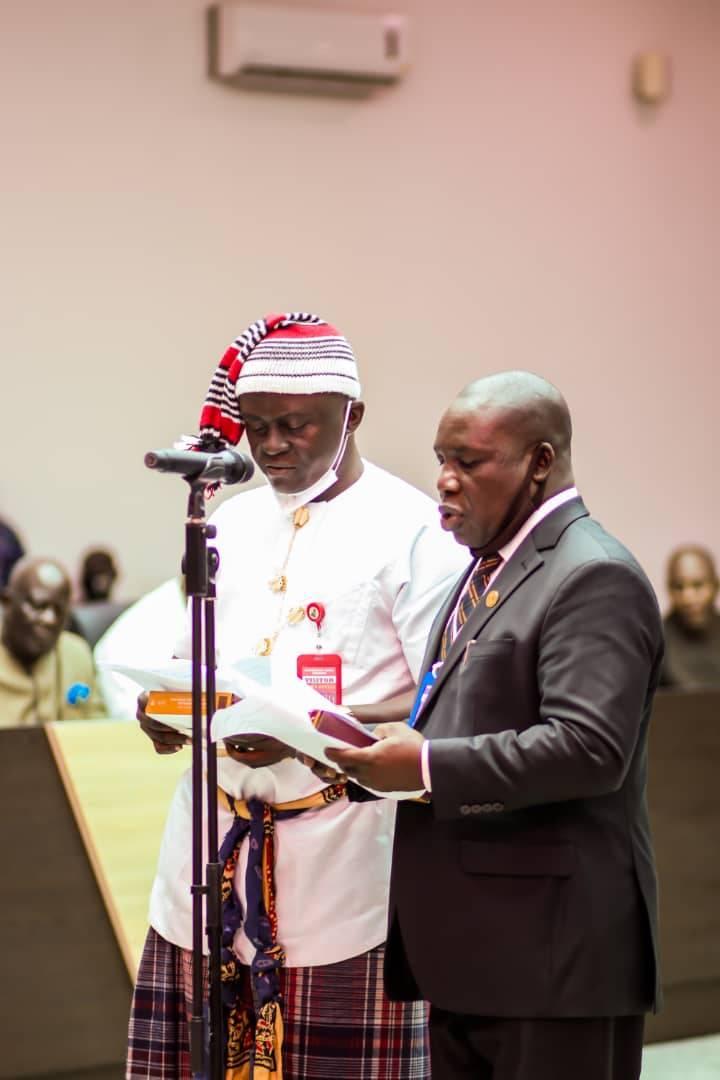 Bayelsa State Governor, Senator Douye Diri, has cautioned his appointees against early politicking ahead of the 2023 elections, saying he would not hesitate to sack any of them found wanting.
Speaking before commencement of the weekly state Executive Council meeting in Government House  Governor Diri frowned on the activities of some of his appointees, which he said were hitting up the polity ahead of the 2023 elections, stressing that it was too early for open politicking. 
A statement by the Governor's Chief Press Secretary, Mr. Daniel Alabrah, quoted him as saying despite people having the right to aspire to any political office, the time was not ripe for politicking. 
Diri reminded his appointees that the administration lost considerable time last year due to COVID-19 and needless litigations, stressing that it was in a hurry to deliver on its campaign promises and would not afford to waste time politicking. 
He wondered why appointees would be involved in open politicking when the Independent National Electoral Commission (INEC) had not even released a timetable for elections.
The state helmsman urged members of his cabinet interested in open politicking at this time, especially those from Bayelsa West Senatorial District, to resign or be ready to be sacked.
He called on all those involved in the early politicking to immediately withdraw and follow the directives of his administration, saying his government was not ready for politics at this time. 
"I find it very difficult to believe that appointees in this government have already started open politicking.
"Yes, it is the constitutional right of anybody to contest but even the Bible tells us that there is time for everything. At this time, we are trying to stamp our feet to meet up our campaign promises to our people."
"I hereby caution all those involved to immediately withdraw. If you are prepared to continue with this government, you must listen to the music of this administration. We are not prepared to start politicking from this year", he said.
Meanwhile, Governor Diri has also sworn in two new Special Advisers.
They are, Alabo Ozubide, Special Adviser, Legal Matters, and Onuma Johnson, Special Adviser on Non-Indigenes. 
While congratulating them, he said their appointments were based on merit and in line with his campaign promises, charging them to avoid friction with commissioners,just as he reiterated that their cooperation with commissioners would deliver development to the people of the state. 
"We promised that when elected, we would appoint a Special Adviser from among non-ndigenes. This appointment is in fulfilment of that promise. We believe that you will be able to synergise and gather non-indigenes together.
"Often, we see role conflicts between special advisers and commissioners that duty bound to implement government policies. You as special advisers should cooperate with them," he said.
By: Ariwera Ibibo-Howells, Yenagoa
PDP Urges Nigerians To Embrace E-Registration Of Members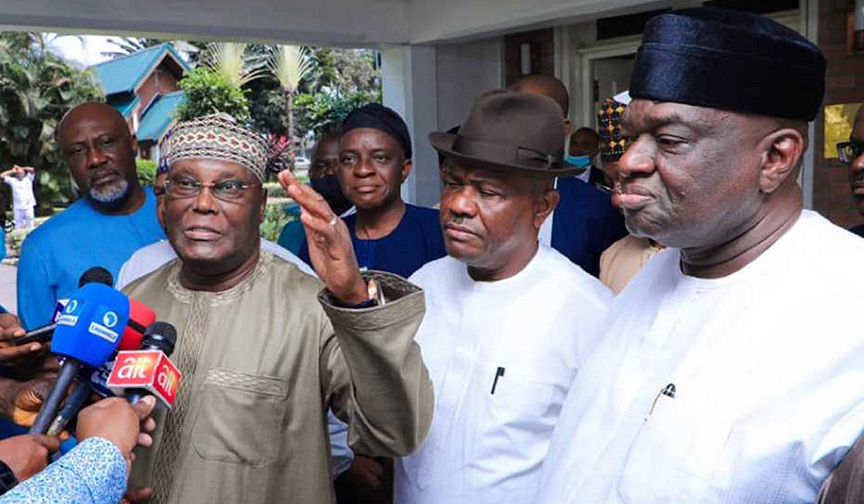 The Peoples Democratic Party (PDP) has urged Nigerians to embrace in its online membership registration scheduled to begin in August.
The PDP National Publicity Secretary, Mr Kola Ologbondiyan made the appeal during a news conference on Wednesday in Abuja.
Ologbondiyan urged Nigerians to visit www.iampdp.com for the online registration at the comfort of their homes.
He also expressed delight over  requests from Nigerians  and the interests they were already showing  for the online registration.
Ologbondiyan urged Nigerians to come to PDP and own the process.
The PDP spokesman also commended Nigerians on the way they embraced the Independent National Electoral Commission (INEC) online ongoing Continuous Voter Registration (CVR).
He said "PDP is happy to hear the INEC saying no fewer than one million Nigerians have completed their online pre-registration."
Ologbondiyan said  the way Nigerians embraced the CVR showed they were dissatisfied with governance in the country and ready for 2023.
He urged Nigerians of voting age and those yet to register for Permanent Voter Cards (PVCs) to continue with the CVR.
He said "We appeal to those who are educated, especially members of the PDP to encourage others to participate in the ongoing CVR."
Ologbondiyan also urged Nigerians to register to enable them to vote, pointing out that people should know it is  their rights to vote.
Asked how PDP would conduct its e-registration with the Nigeria Communications Commission (NCC) recent comment on Nigeria network covered, Ologbondiyan said as far as PDP was concerned, every  part of Nigeria had network coverage.
"From the information we have received from all our members across the 36 states and across the 774 local governments area of the country, there is no where that we have received a report that they cannot carry out online registration.
"Even INEC has come out to say that they have no problems with online registration.
"We are happy that INEC has come out to reveal that not less than one million Nigerians have so far participated in the Continuous Voters' Registration exercise of the commission," he said.
On  inquiry over the role of the National Assembly members on  electronic transmission of election results, he said the party would meet its members in the National Assembly to review their participation.
He said "The PDP is calling a meeting between the party and caucus in the National Assembly to review the participation of members in the legislative activity of the National Assembly as it concerns the voting on transmission of results."