World Bank Presidency: Who Wins?
With the withdrawal of Colombian ex-finance minister, Jose Antonio Ocampo, from the World Bank Presidency race last Friday, the die is now cast between Dr. Okonjo-Iweala of Nigeria and Jim Yong Kim, a Korean-American.
Kim is backed by US, Europe and Japan which control about 54 percent of the votes. From the look of things, the deal has been sealed by Europe and US with the support of Japan and Canada. But the rest of the world whose finance ministers and Central Bank governors will meet over the issue have the rest of the votes.
Brazil, India, Russia, China and South Africa are considering block votes for their own candidate, Dr Okonjo Iweala. This thinking was what probably informed the decision of Ocampo to withdraw from the race to brighten Okonjo-Iweala's chance.
With the board of the World Bank  meeting today in Washington DC, to pick a new president, Ocampo said he hoped emerging-market nations would rally behind Nigerian Finance Minister Ngozi Okonjo-Iweala in a race he said had turned highly political.
Okonjo-Iweala, a former World Bank Managing Director, is now the sole candidate from developing nations in a race against U.S. nominee Jim Yong Kim, a Korean-American health expert who appears almost certain to secure the post by block votes from US, Europe and Japan.
Ocampo, who was nominated by Brazil, said his candidacy had been "handicapped" by a lack of support from his own country. Colombia said last month it was focusing on a bid for the presidency of the International Labor Organization, where it had a greater chance of success.
If Dr Okonjo Iweala does not win, it is not because she is not the right person but because of international politics involved in the process of selecting the World Bank President which often times sacrifices merit on the altar of international political alignments.
Ocampo puts it clearly thus: "It is clear that the process is shifting from a strict merit-based competition, in which my candidacy stood on strong grounds, into a more political-oriented exercise. In this process, I stand on weaker grounds due to the lack of open support from the government of my home country, Colombia."
Ocampo, the director of economic and political development at Columbia University in New York, said he did not believe the selection process had been conducted in a fully open, transparent and merit-based fashion, but it had established a strong precedent.
If the process is not transparent, what signal is America and Europe which claim to champion merit-based appointments in a democratic system sending to the rest of the world? What morals will the US and the rest of advanced democracy have against those they call despots in other parts of the world?
What right will America and Europe have to condemn flawed election in Africa? Will this show of naked power weaken the World Bank? Will developing and emerging economies muster courage to ask the West to take their World Bank and set up something for themselves?
However, Ocampo's decision to leave the race does not mean all developing countries will support Okonjo-Iweala when the World Bank board tries to find a successor to Robert Zoellick, who is departing in June. Indeed, the promise of a united front from emerging markets evaporated on Friday when Russia said it would support Kim, becoming the first major emerging economy to do so.
Russia in a statement on Friday said: "Taking into account Mr. Kim's considerable professional qualities, as well as his experience and knowledge, the Russian Federation will support the candidacy of Jim Yong Kim during the voting by the bank's board of directors."
Under an informal agreement, the World Bank has always been headed by an American and the International Monetary Fund by a European. Emerging-market nations have been seeking to challenge U.S. leadership at the bank to increase their influence in global economic institutions long dominated by rich nations.
While Kim is still the favourite to win the World Bank presidency due to backing from the United States and European countries, a rigorous challenge from developing countries could put them in a stronger position to extract concessions.
This challenge also increases their chances of winning senior jobs coming open in the next few months, including chief economist and head of the International Finance Corp, the World Bank's private-sector lending arm.
Okonjo-Iweala thanked Ocampo and said his presence had helped to further a shared goal of an open selection process.
"I am proud that Dr. Ocampo and I have helped make history by changing the way World Bank presidential elections are contested," she said in a statement.
Last week the Board of Executive Directors of the World Bank conducted interviews for the three nominated into the position. Dr. Mrs Ngozi Okonjo-Iweala was first to be interviewed, followed by Jose Antinio Ocampo and Jim Yong Kim
Yong Kim is a US national and President of Dartmouth College, New Hampshire. The Korean-born Kim, 52, according to USA Today represents a break from the financiers and bureaucrats who have run the World Bank. This, Mr. Uri Dadush, director of international economics at the Carnegie Endowment for International Peace in Washington and a former World Bank Director of economic policy says, is both strength and a weakness.
"This is a very smart man and has many of the characteristics that you would look for in a World Bank president. He is going to have a major challenge to overcome a characterisation as being too focused on the health and education agenda and to develop a deep understanding of the broader development agenda of the bank."
Experts agree that Mr Kim lacks experience in boosting economic growth, a key part of the bank's mission yet he is favoured to be selected today as the President of the World Bank. Dr Ngozi Okonjo-Iweala, a Nigerian national and Coordinating Minister of the Economy and Minister of Finance, 57, is a respected economist and diplomat, mother of four children. She has spent more than two decades in numerous positions at the World Bank.
Ordinarily, Dr. Okonjo-Iweala who until recently served as the Bank's Managing Director would be expected by experience to pick up the job, but the President of the World Bank as described by Ocampo is made out of choice of convenience by the super powers.
DPR Plans Maximum Economic Recovery Strategy For Oil, Gas Industry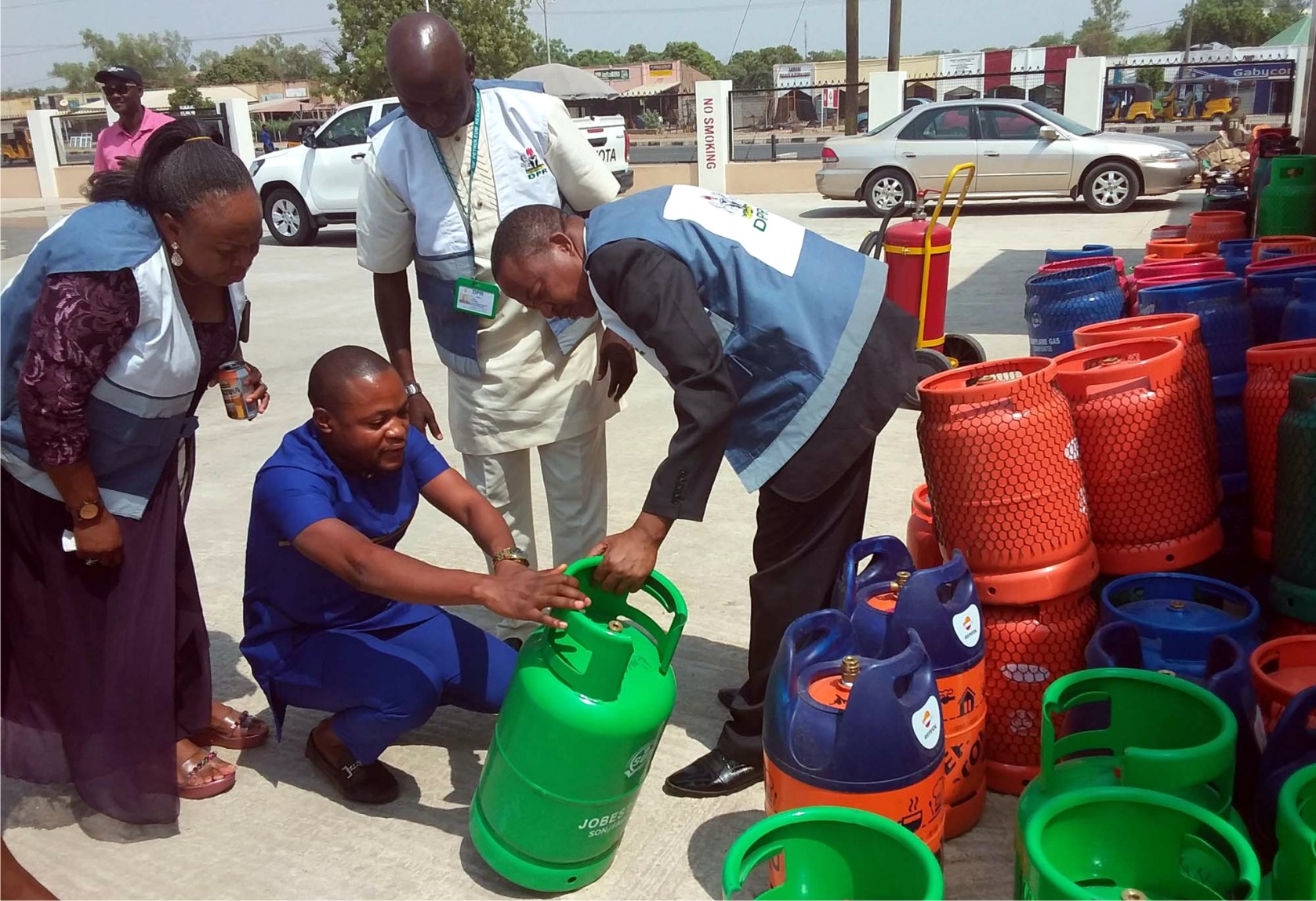 The Department of Petroleum Resources (DPR) says it is formulating a Maximum Economic Recovery (MER) strategy for Nigeria to attain maximum value delivery from its oil and gas resources.
The Director, DPR, Mr Sarki Auwalu, made the announcement during a keynote address at the 2021 Society of Petroleum Engineers (SPE) Nigeria Annual International Conference and Exhibition (NAICE), yesterday, in Lagos.
The conference has as its theme, "The Future of Energy –A Trilogy of Determinants: Climate Change, Public Health, and the Global Oil Market."
Auwalu said the industry initiative was one of the outcomes of the work of the National Oil and Gas Excellence Centre (NOGEC), Lagos inaugurated in January by President Muhammadu Buhari.
He said, "Following an in-depth assessment of the status of the industry, the department identified the need to formulate the 'Maximum Economic Recovery Strategy for Nigeria'.
"This is to guarantee the actualisation of sustainable resource optimisation and the economic benefits arising therefrom.
"The framework for this industry action plan outlines six pillars or building blocks."
Auwalu said the pillars were: Reserves Maturation and Production Optimisation, Exploration and Resources Maturation, Improved Oil Recovery and Enhanced Oil Recovery, Implementation Asset Stewardship, Performance Evaluation and Rewards Risk Management.
According to him, the draft framework has been shared with the industry, including professional associations like the SPE and the National Association of Petroleum Explorationists.
He said this was in preparation for an industry collaborative workshop to co-develop and enunciate this strategy for immediate execution.
"We count on the contributions and buy-in of all stakeholders on this crucial national assignment for our overall benefit and industry sustainability,"he said.
Auwalu said Nigeria was rising to the occasion as the 'trigger' for continental growth and economic transformation using its oil and gas resources to drive value for national development.
He said the DPR would continue to foster innovative ideas and create opportunities for investments and sustainability in the industry.
Auwalu said, "As always, we are enthusiastic to collaborate with all relevant stakeholders, including the SPE, toward the realisation of government's aspirations for the oil and gas sector.
"In our role as business enablers and opportunity providers, DPR will continue to promote efficiency to meet the needs of the industry, creating value, enhancing transparency, reducing barriers and transaction costs."
Pensioners Urge PenCom To Implement Unpaid 15% Increment
Pensioners under the Contributory Pension Scheme (CPS) have appealed to the National Pension Commission (PenCom) to implement their 15 and 33 per cent pension increment and other benefits.
The Contributory Pensioners Union of Nigeria (CPUN), South-West Zone, made the appeal,yesterday, during a peaceful protest held in Ibadan.
The CPUN President, Mr Joseph Idowu, while addressing newsmen said that PenCom has yet to implement the increment since 2007 and 2010 in spite of various promises.
Idowu said that their counterparts, under the Defined Benefit Scheme (DBS), had been enjoying the increment through the proactive stand of Pension Transitional Arrangement Directorate (PTAD).
"The new consequential adjustment in pension due to the latest increase in workers' salaries and wages are also being enjoyed by pensioners under DBS, neglecting the CPS pensioners.
"No CPS pensioner has received any interest on their accrued benefits since 2007 till date.
"We require your urgent attention to ensure that arrears on this are calculated and paid at the Federal Government official rate, as at the time of retirement," Idowu said.
The president said that his members were suffering as some of them collect as low as N3, 000 as their monthly pension which was not accepted.
Idowu also said that his members were not happy with the delay in the payment of their retirement benefits, which the commission now paid after one year of retirement, contrary to PRA Act 2004 (Amended).
He said that Section 16 (5) of PRA Act 2004 says pensioners should be paid not more than three months after retirement.
Idowu, however, commended the commission for prompt payment of their monthly pension, urging them to prioritise welfare of pensioners under the CPS.
Also, a member of the union, Mrs Clara Fumilayo, called on the Federal Government to assist the pensioners,
Fumilayo said that their monthly pension could no more buy any tangible things based on the situation in the country.
'Only 29% Of Babies Breastfed Due To Reliance On Breast Milk Substitute'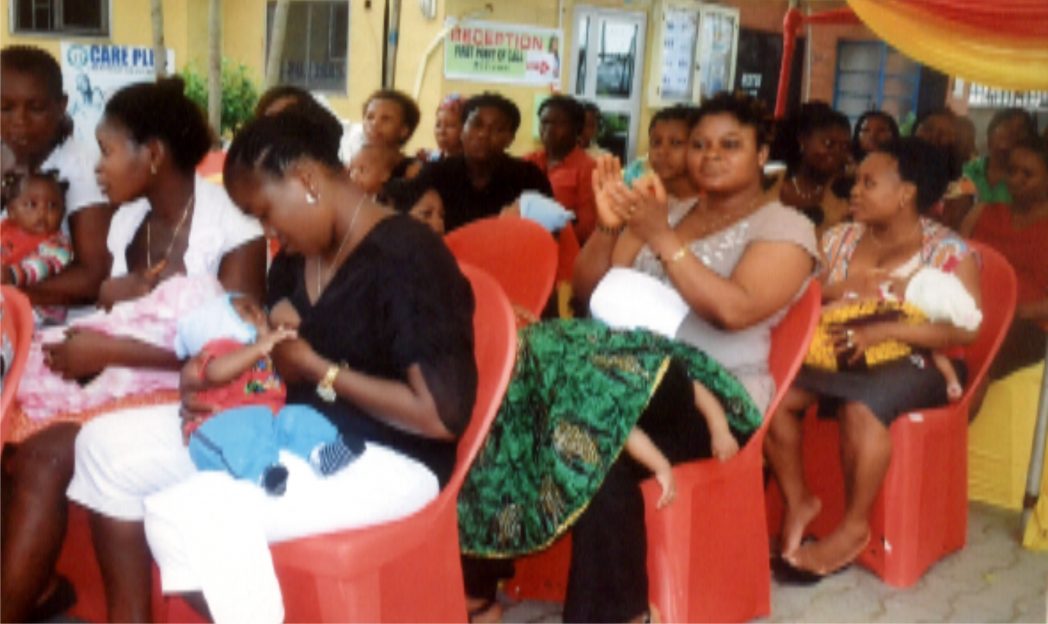 A professor of Paediatric and Child Health, Alice Romoke-Nte, says the aggressive marketing of breast milk substitute by manufacturers was responsible for the gap in breastfeeding of children by mothers in Nigeria.
Nte, who is also the coordinator, Baby Friendly Initiative at the University of Port Harcourt Teaching Hospital (UPTH) said the advertising of these baby food weakens the confidence of the mothers and makes them feel that these breast milk substitutes are better off.
She said this has left only 29 percent of Nigerian babies breastfed as a result.
Nte said the UPTH, Rotary Clubs in Port Harcourt and other stakeholders were using this year's World Breastfeeding Week to carry out aggressive campaigns to raise awareness for the need of exclusive breastfeeding.
She said the international code of marketing of breast milk substitutes would be included in steps to ensure full compliance of marketing these artificial body foods.
Rotary Clubs in Port Harcourt that joined in the rally yesterday morning for exclusive breastfeeding to mark the World Breastfeeding Week includes, Rotary Club of Port Harcourt Garden City, Top Health, Seaport, Eco, Atlantic City, and Golf Estate.
Others include, Rotary Club of Port Harcourt Gateway, City Valley, Passport, Creek View, Sky Waves, and Rotary Club of Port Harcourt.