Power Outage Paralyses Commercial Activities In Edo
Commercial activities in Etsako West Local Government Area of Edo State and its environs have been paralysed for weeks following a blackout that hit the area.
Checks by our correspondent in Auchi, headquarters of the local government area showed that the situation had compelled many residents and small-scale businesses to resort to the use of electricity generating sets as an alternative.
In Auchi and Jattu, power supply does not last for more than two hours in a day.
Some residents who spoke to our correspondent said the epileptic power supply had led to high cost of some essential goods and services thereby making life in the area uncomfortable.
A resident, Ohis Dirisu, said that "the cost of a sachet of water has risen from N5 to N10, a bottle of mineral now sells at N70 as against its former price of N60 and we buy malt drinks now at N120 instead of N100.''
A sachet water hawker, Maimunat Ambrose, attributed the increase in the prices of the items to high cost of ice blocks, which she said, had risen from N70 to N120 for the medium size.
Similarly, a dealer in ice blocks who identified himself simply as Lucky explained that the cost of fuelling generator was high.
Lucky said that it had been difficult for him to break even in the business due to the high cost of powering his generator set, adding that he was still in the business just to keep his customers.
The inadequate power supply was also affecting hair dressing and barbing saloons as it had forced them to increase the cost of their services.
While some scale businesses were managing to remain afloat, others reportedly had been forced out of business because of the epileptic power supply.
"Those of us who cannot afford generators have been forced to remain at home. We come out only when we find light and that happens once in a long time and the light does not last for more one hour,''  Mrs Alimat Ibrahim, a bar owner, said.
Alimat stated that her customers had stopped patronising her as she could no longer stock cold drinks due to her inability to buy a generator or ice blocks regularly.
The Business Manager of PHCN, Auchi District, Mr Francis Iyayi, attributed the poor power supply to low generation caused by shortage of gas supply to the organisation's generating sets.
Iyayi said that the district was receiving very low supply from Uromi Transmission Station that fed the area.
He said: "What we need to service our customers in the district is about 50 megawatts, what we are getting before now was between 25 megawatts and 30 megawatts, but for some time now, we have been limited to 15 megawatts.
Former First Lady Tasks Women On Peace Building, Conflict Management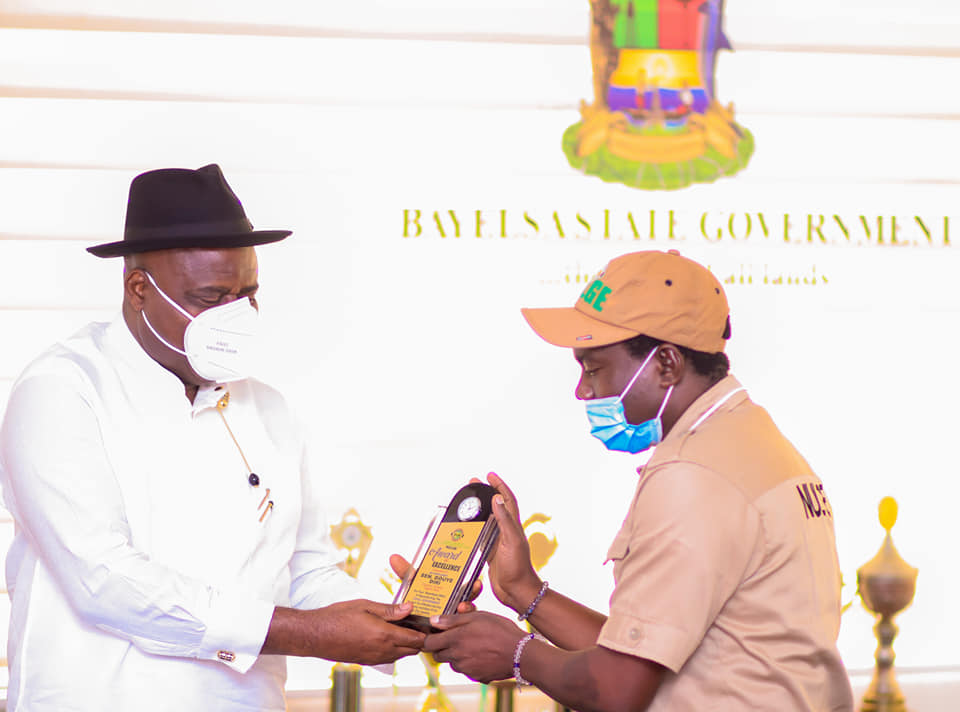 Former First Lady, Dame Patience Jonathan, has called on women to deploy their God-given talents to pursue peace in the society.
She also tasked world leaders to support peace efforts to ensure peace in the Korean Peninsula.
Mrs Jonathan gave the charge Saturday during a virtual International Leadership Conference (ILC) organised by the Universal Peace Federation (UPF) tagged: 'Toward a Peaceful Reunification of the Korean Peninsula'.
A statement from the media and communications officer of the Goodluck Jonathan's foundation, Mr Wealth Ominabo quoted the former first Lady as saying:
"Women are home builders and constitute majority of caregivers around the world. As critical stakeholders in the peace building process, we must therefore discharge this role with grace, so that together, we can break new grounds and enthrone the world of our dreams. Women are natural peace-builders who play key roles in maintaining peace in our society.
"We, the women, brought our skills in conflict management and reconciliation to bear on the peace processes that resolved the long-drawn crises in Liberia and Northern Ireland.
"This natural capacity of women is recognized by both, United Nations Security Council Resolution 1325 and the United States' Women, Peace and Security Act of 2017, which give women a crucial role in conflict management.
"I therefore call on women organisations to intensify their efforts by deploying our God-given talents on the leadership of North and South Korea to see the need to embrace peace".
She emphasized that peace is critical to achieving sustainable development and called on leaders of North and South Korea to commit to peace in the Korean Peninsula.
"We call on leaders of North and South Korea, the United States, China, Russia and Japan to support peace efforts.
"Peace is the fertile ground upon which we can nurture development and progress and build hope for our citizens. North and South Korea should set aside their political differences and come together in the interest of global peace and harmony.
"They should remember they once lived together in unity, love and happiness. I know that peace in the Korean Peninsula will be a bonus to global development and a boost to world peace", she added.
By: Ariwera Ibibo-Howells, Yenagoa
Bayelsa Constitutes Committee On Chieftaincy Tussle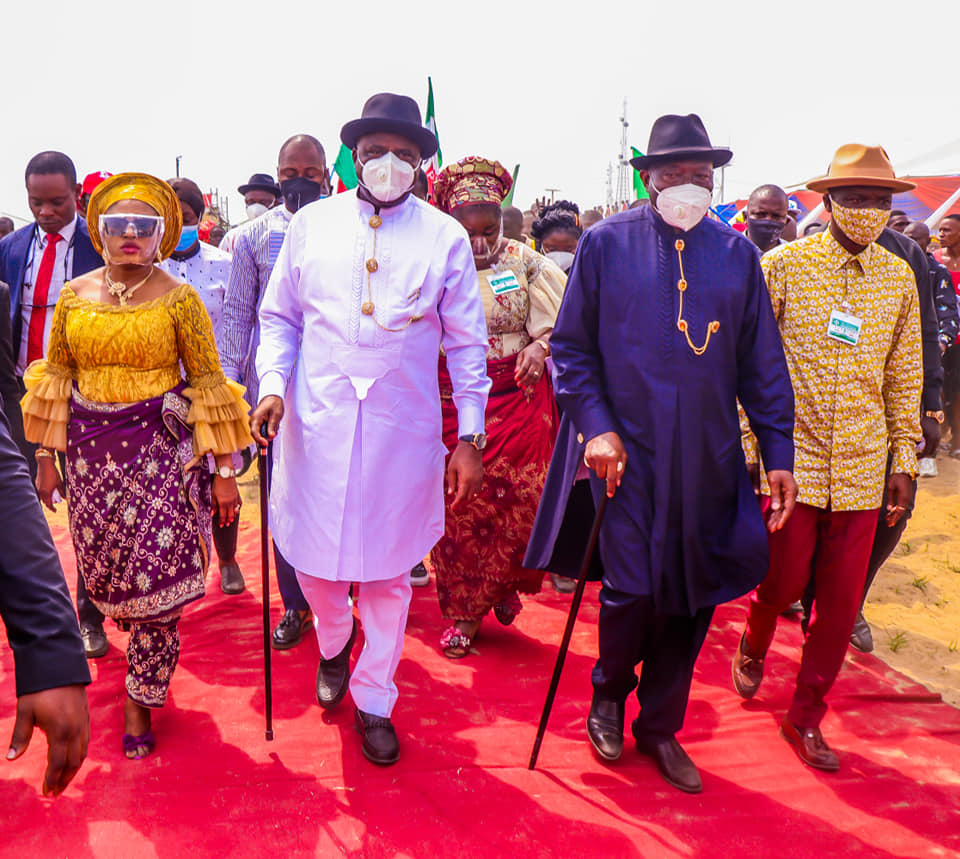 The Bayelsa State Government has set up a seven-man committee to look into the lingering chieftaincy tussle over the Amananaowei stool of Aghoro II community in Ekeremor Local Government Area of the state.
It also approved a 5-member Constitution Drafting Committee as part of efforts to resolve the conflict bedeviling the coastal community.
The state Deputy Governor, Senator Lawrence Ewhrudjakpo, inaugurated both committees when he met with the Chiefs and other critical stakeholders of Aghoro II Community at his office in Government House, Yenagoa.
In a statement issued at the weekend by his media aide, Mr Doubara Atasi, the Deputy Governor, restated the need for the contending parties involved in the chieftaincy dispute to give peace a chance.
Senator Ewhrudjakpo expressed confidence that the committees would do a good job even as government is poised to do everything within its authority to ensure peaceful resolution of the conflict.
He charged the 7-man committee headed by the Technical Adviser to the Governor on Chieftaincy Matters, Chief Douye Naingba, to objectively examine all the issues raised by the various parties and report its findings and recommendations to government within three weeks.
Senator Ewhrudjakpo commended the two main factions for respecting government directives on the matter and urged them to maintain the kind gesture by cooperating with the committees in the interest of the community.
"We have set up a committee that will deal with all the parties involved. They know what to do. They will either bring all parties together at the same time or they will bring each party at a time. You have to cooperate fully with the committee. We are going to make copies of all the documents, which all the interested parties have submitted to government for this assignment", he said.
"I want to thank God and all of you for maintaining the peace. Since you left here the other day, we have not heard anything untoward and this is what we want to hear, see and encourage. There is no need for us to fight because we all are brothers and sisters. We should allow love, oneness and gentility to prevail over jealousy, selfishness and greed", he added.
Members of the 7-member Committee include the Technical Adviser to the Governor on Conflict Resolution, Dr Boma Spero-Jack, Chief Godspower Keku, one representative each from the ministries of Justice, Local Government Administration, Ekeremor
Local Government Council and a nominee by the Special Adviser to the Governor on Security.
While the Five-man Aghoro II Community Constitution Drafting Committee is made up of a representative each from the Chiefs' Council, CDC, women and youth groups with an official of the Ministry of Justice representing government as Chairman.
The Committee, which is also expected to complete its assignment within three weeks, has the Aghoro youth representative as Secretary.
By: Ariwera Ibibo-Howells, Yenagoa
Green Carnival: C'River To Plant 4.2m Trees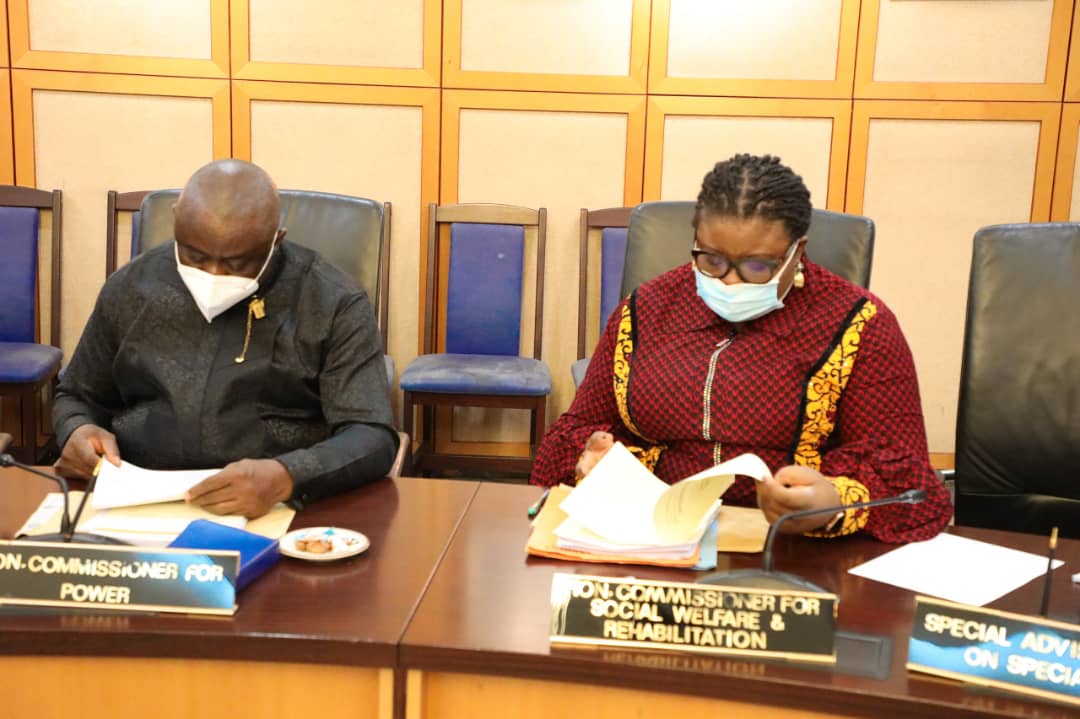 The Cross River State Government has commenced the planting of trees across the state and its environs to enable the state to have 4.2million trees planted before the end of the month.
To this end, the State Governor, Prof. Ben Ayade, is expected to issue an Executive Order compelling all landlords in the state to plant at least four trees in their compound each.
Flagging off the initiative tagged 'Green Carnival' at the Freedom Park in Calabar, Governor Ayade stated that this year's Green Carnival, which is themes 'Go Green , ' is aimed at providing a cover for the state even as he stressed that the Executive Order will be followed by a legislation.
"We are going to have an Executive Order which would be followed by a law to the House of Assembly mandating every single landlord to plant a minimum of four trees per house.
"This will provide enough tree cover because when we had the last storm in Calabar most roofs were blown off.
"If we had these trees it would have saved us the agony of trying to fix our houses.
"We want to reduce carbon dioxide emissions and it is our responsibility to ensure that at no time do you drive through the streets of Calabar and have the sun at the back of your car.
"The top of your car should go through a canopy and this programme is intended to actually start the planting of trees," Prof. Ayade said.
Ayade while speaking on illegality perpetrated by illegal loggers who had on several occasions invaded the state forests, he averred that his administration was going to liase with the State House of Assembly to review the forestry laws.
The state governor maintained that the state has reached a point where government has to move from absolute conservation to forest management where continuous planting of trees are guaranteed.
"Because of the massive invasion of our forest by illegal loggers we are going into consultation with the House of Assembly to perhaps move from absolute conservation to forest management.
"We are going to review our forest laws to guarantee continuous planting of trees and not having to wait for the annual green carnival to plant trees," he added.
The G overnor stated that his administration has acquired a tree transplanter to enable the government transplant trees from one part of the state to another.
Also speaking at the occasion, Commissioner for Environment, Mr. Mfon Bassey, stressed that the drive of the state to achieve a green economy has come to stay.
The commissioner lauded Ayade for putting in place policies and programmes like the Green Carnival to preserve the green economy of the state in order to guarantee healthy living.
By: Friday Nwagbara, Calabar