Rivers Has Made Modest Gains – Amaechi
A paper presented by Rivers State Governor,Rt.  Hon. Chibuike Amaechi,  at the Verdant Zeal First Innovation Lecture Series, at the Lagos State Civic Centre, yesterday.
I read of a story about a conference of top business executives, the head of a leading western telecommunication phone company boasted about all the things the company could do, and the innovations it had in the pipeline. He went on for quite a long time, as he demonstrated the company's range and depth and brilliance. His speech was met with enthusiastic applause. Then came the turn of the head of a similar Chinese company; undaunted, pointing to the western executive, he said, "We can do everything he can, for forty percent less. "after that he sat down.
At the heart of that story is our topic today, Nigeria's brand image and global competitiveness. Not too long ago, China, India, Brazil, Singapore, Korea, Malaysia and many other countries of the south were patronisingly called, Developing Nations. Before then, they were underdeveloped nations. Everything happened in the West or the developed countries, and the world was the gospel according to them.
The United States, many thanks to its deliberate recovery plan of lease and lend, moved after the First World War from poverty and an unemployment rate of more than a quarter of its population to the richest and most powerful country in the world outdistancing Europe and everyone else and holding that title for more than half a century.
America's lend and lease programme was President Franklin Roosevelt's attempt to reconstruct the American economy. At the core of it was getting government to play a key role in leading the economy and directing its flow. The lend and lease act which President Roosevelt signed in 1941 allowed the United States to sell, exchange, lease or lend to America's allies. This was as a prelude to the Second World War. From 1941 to 1943, economists say American goods worth $50bn (equivalent of US$700bn in 2007) were shipped across the seas to its allies. Europe took a heavy burden of future debt repayments to the United States. Britain made its last loan repayment of $83.83 million on this programme in 2006.
The result of this was that America peaked economically after the war and while everyone else returned broke and battered, America though it lost its men, had not only secured its country's present as no war was fought on its land but its future too because it had the money and the might and its products were everywhere. Silently, the Americanisation of the world had begun. With the "lend and lease programme," manufacturing and production was up again, unemployment dropped to about one percent and the sluggish economy was revived.
America came out of the Second World War hugely rich and in the 50's began financing the rebuilding of Europe. As its military might and business enterprise grew, so did the American influence in every sphere, culture, music, the arts, and even social thinking. The final nail, if you like was the Peace Corps introduced in 1961. Through it America exported its youths and stamped its moral authority on the world.
I think that if you have followed my story, you may already have begun to see my thought pattern as far as the image of nation branding and global competitiveness goes.
Nation branding is a deliberate act. It is not happenstance and it is not ad hoc. Whereas events or conditions may act as catalysts in the process, nation branding is pragmatic, deliberate and beyond cosmetic. It is no flippant act to be heralded by fits and starts of pay off lines or tag lines. It is a combination of economy, military, politics and aculturalisation, and of deliberate socialization to drive change. Inherent in nation's branding is competitiveness. The desire to out do the next nation and take the shine. At the heart of all of this is politics, money and power.
It is against this prism that I would take my discourse, reminding this audience that I am a politician who has been a student of literature, culture, politics and governance for much of my adult life and thus I may not be esoteric when it comes to branding as I reckon those of you who may be more inclined to its artistry and aesthetics may be. My hope is that by the end of our engagement, you would have taught me some of the finer details and aesthetics of branding and I would have shared some of my perhaps more crude thoughts on what I consider the first principles in nation branding and global competitiveness.
According to Amitai Etzioni, a U.S based Professor of Sociology, though there is no social-science or intellectual academy where the terminology "Nation Building" is clearly defined and its consistent use enforced, the term (Nation Building) is generally used to describe three different but related tasks:
1. Unification of disparate ethnic groups
2. Democratization (Improvement in Governance/Implementation of Rule of Law)
3. Economic reconstruction
"In a world of over six billion people living and nearly 191 independent states (and many other still fighting for their sovereignty) the challenge of building a nation's wealth has become a critical business arena.
Approximately, 80 per cent of the world's population live in the third world, most of them in poverty. Problems such as low living standards, population growth, job shortage and poor infrastructures are plaguing nations worldwide.
The challenge of National Economic Development has gone beyond the limits of public policy. The new economic order has transformed economic development into a market challenge as well. Nations compete with other nations and strive to devise sources of competitive advantage. Thus today there are more reasons why nations must manage and control their branding. The need to attract tourists, factories, companies, and talented people and to find markets for their exports requires that countries adopt strategic marketing management tools and conscious branding.
In reality, a country's brand image has direct bearing on its economy country-related intangible assets in many ways influence the market-shares of brands and their marketing effectiveness, which is why no sub-national or even company can be rated above its sovereign. But this could also be vice versa. For instance, Japanese cars and Japan's global ratings. Japan's engagement in the small car segment of the market gradually gave it a lever and space above the bigger American and European car giants. Now even in the United States, Toyota is king- its tag line, good thinking, great product is yet unbeatable.
In the case of country image, affecting brand let's go back to my story at the start of this paper. China and Chinese products hardly could get a foot in the door of the more industralised West. But China built on its population and market size and began a deliberate industralisation programme. At first, no one would buy Chinese goods as they were considered, third rate, cheap and certainly not cheerful. China was spoken about in derision until they began to use their labour to take the US market. With the crumbling of the iron curtain, China positioned itself as the place to do more for less. Today, China's trade balances and reserves are far in excess of those of many of the western countries, and the United States in deep debt to China. Over and beyond that China is gradually inching into other countries, and is competing literally neck to neck with the United States for oil, trade partners and development aid. Its economic prowess being its lever.
India is another case in point. Its tagline, "Incredible India" says it all. From nowhere, as recently as 1980, India is the new software capital of the world. With its deliberate investment in the knowledge economy, India if it chooses can shut down the United States at the press of a button. Today India's brand equity is unparalleled.
Leaving India let's come closer home to South Africa. First the release of Nelson Mandela and his subsequent win as President of the Rainbow nation began South Africa's walk to a new image. The smooth transition and Mandela's refusal to fit the mould of power-clinging African leaders helped define the country as one that didn't also fit the African mould, yet the new South Africa grappled with economic questions and upheavals that were its brand eroders. At the back of the minds of the West, was "Can South Africa make it under black rule? Can its economy and industry, bequeathed to it under apartheid remain or even grow? Is South Africa capable? These questions lingered until the hosting of the World Cup in 2010. The World Cup became South Africa's defining moment and with the successful hosting of that cup, brand South Africa moved from third rate to first rate. One analyst puts it succinctly, "As fireworks lit up Soweto's Soccer City on 11th July, marking the end of Africa's first FIFA World Cup, there was a distinct shift in SA-based conversations. From originations that questioned whether the host country could pull it off to a focus on the mechanics that led to our success. " South Africa had won the brand game.
One last example of another country would be our closest sister nation Ghana. It is amazing how Ghana continues to define West Africa for the world when it comes to nation branding. A key question I ask as a person in leadership in Nigeria is why Ghana? What are they doing that we are not doing? Is it all about the sales pitch or more about the content?
There is no doubt that Nigeria has much that it can sell and should sell, but examples of nation branding we have seen appear to me to begin with a productive economy. A brand must sell something. Our topic speaks of pragmatism. The image of a nation to the rest of the world is crucial. Simon Anholt examines the importance of competitive identity. Today, the world is one market. The rapid advance of globalisation means that every country, every city and every region must compete with each other for its share of the world's consumers, tourists, investors, students, entrepreneurs, international sporting and cultural events, and for the attention and respect of the international media, of other governments, and the people of other countries.
Business decisions sadly are often made based on such flimsy matters as well worn clichés and only a marked difference in a country's economic fortunes would jolt investors and tourists out of complacency. Everyone sees the world from the eyes of preconceived stereotypes even if we are not fully aware of this and do not always admit it to ourselves: Paris is about style, Japan about technology, Switzerland about wealth and precision, Rio de Janeiro about carnival and football, Tuscany about the good life, and most African nations about poverty, corruption, war, famine and disease. While one should not judge a book by its cover, yet these clichés and stereotypes – whether they are positive or negative, true or untrue – fundamentally affect behaviour towards places and their people and products. It may seem unfair, but there is nothing anybody can do to change this. It is very hard for a country to persuade people in other parts of the world to go beyond these simple images and start to understand the rich complexity that lies behind them. Some quite progressive countries do not get nearly as much attention, visitors, students, business or investment as they need because their reputation is weak or negative, while others are still trading on a good image that they acquired decades or even centuries ago, and today do relatively little to deserve.
So all responsible governments, on behalf of their people, their institutions and their companies, need to discover what the world's perception of their country is, and to develop a strategy for managing it. It is a key part of their job to try to build a reputation that is fair, true, powerful, attractive, genuinely useful to their economic, political and social aims, and honestly reflects the spirit, the genius and the will of the people. This huge task has become one of the primary skills of governments in the twenty-first century.
However the place to start is in changing reality. After Nigeria's 50th anniversary celebration lecture, one phrase kept playing in my mind. "change reality and image will follow." And I believe this to be true. When we assumed office in 2007, Rivers state was a near pariah. The only arrows pointing to us were those of militancy, criminality and a deprived environment. It was not a happy situation and one was confronted with the reality of a need to change perception in order to attract investors. We were committed to a few key things, chief of which was poverty reduction and reflating the Rivers economy. To do this, we needed to change the mindset of our people but we also needed to empower them by arming them with the right education, good health and infrastructure to enable the economy become a productive one. Side by side our development and renewal programmes was also our rebranding project. As we tackled security and renewed the faith of our people in their government, it was critical also to give them the hope of a future encouraged by new investment and new opportunities. Getting the word out that our state was alive again, brimming with enormous opportunities and possibilities, it was important we told our story in a manner to show that we were indeed ready and open for business.
Indeed we have good reason to make these assertions. We have made some modest gains as we wrestle with years of decay and neglect by successive administrations. Our investments in education, health, infrastructure, power and agriculture have begun to see some gradual results and while it is not yet Eldorado, we are determined that we will match our words with actions.
In conclusion ladies and gentlemen, there is no doubt that the Nigerian project is one that all of us, even the most pessimistic amongst us holds dear to their hearts. It may also be true that we haven't exactly given a good report of ourselves in some times and some ways in the past, but it is also true that our nation is a work in progress and together we can work to ensure that we change the dynamics in deed and then in words. Let's take another look at the changes in the United States, China and India. Something had to change first and then the image followed. While we as government will continue to do our duty by the electorate, the elite of the nation, most of whom are seated in this room, must also begin to think in terms of encouraging a productive economy and denying themselves a bit of the comfort they derive from our very pervasive rent culture. I do hope I will be forgiven by this audience for deviating from "arts for arts sake" to simply providing us all with a mirror that will enable us reposition brand Nigeria.
FG Has Met Its Debt Servicing Commitments -Buhari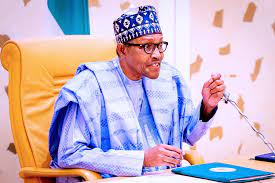 Being the text of a speech delivered by President Muhammadu Buhari at the joint session of the National Assembly, Abuja on Thursday, October 7, 2021.
Excerpts.
Protocols
It is my great pleasure to be
here once again to present the 2022 Federal Budget Proposals to this distinguished Joint Session of the National Assembly.
Distinguished and Honourable leaders, and members of the National Assembly, let me start by commending you for the expeditious consideration and passage of the Supplementary Appropriation Bill 2021. This further underscores your commitment to our collective efforts to contain the Covid-19 Pandemic and address the various security challenges facing our country.
I will also take this opportunity to thank you for the quick consideration and approval of the 2022-2024 Medium-term Expenditure Framework and Fiscal Strategy Paper. Our hope is that National Assembly will continue to partner with the Executive by ensuring that deliberations on the 2022 Budget are completed before the end of this year so that the Appropriation Act can come into effect by the first of January 2022.
The 2022 Budget will be the last full year budget to be implemented by this administration. We designed it to build on the achievements of previous budgets and to deliver on our goals and aspirations as will be reflected in our soon-to-be launched National Development Plan of 2021 to 2025.
Distinguished Senators and Honourable Members, in normal times, I make use of this opportunity to provide an overview of global and domestic developments in the current year, a summary of our achievements, and our plans for the next fiscal year.
However, these are exceptional times. The grim realities of Covid-19 and its lethal variants are still upon us. From President to Pauper, the virus does not discriminate.
This is why our country still maintains its Covid-19 guidelines and protocols in place to protect its citizens and stop the spread of this disease.
Over the past few days, we have consulted with the Presidential Steering Committee on Covid-19 and the leadership of the National Assembly on how best to present the 2022 budget proposal keeping in mind the deep-rooted traditions in place and the guidelines for safe mass gatherings.
We ultimately decided that the most responsible and respectful approach was to hold a shorter than usual gathering while allowing the Honourable Minister of Finance, Budget and National Planning to provide fuller details of our proposals in a smaller event.
I am sure many of you will be relieved as my last budget speech in October 2020 lasted over fifty minutes.
Still, over the next few minutes, I will provide key highlights of our 2021 performance as well as our proposals for 2022.
Performance Of The 2021 Budget
The 2021 'Budget of Economic Recovery and Resilience' is based on a benchmark oil price of 40 US Dollars per barrel, oil production of 1.6m b/d, and exchange rate of 379 Naira to US Dollar. Furthermore, a Supplementary budget of 982.73 billion Naira was recently enacted to address exigent issues in the Security and Health sectors.
Based on the 2021 Fiscal Framework, total revenue of 8.12 trillion Naira was projected to fund aggregate federal expenditure of 14.57 trillion Naira (inclusive of the supplementary budget). The projected fiscal deficit of 6.45 trillion Naira, or 4.52 percent of GDP, is expected to be financed mainly by domestic and external borrowings.
By July 2021, Nigeria's daily oil production averaged one 1.70million barrels (inclusive of condensates) and the market price of Bonny Light crude averaged 68.53 US Dollars per barrel.
Accordingly, actual revenues were 34 percent below target as of July 2021, mainly due to the underperformance of oil and gas revenue sources. Federal Government's retained revenues (excluding Government Owned Enterprises) amounted to 2.61 trillion Naira against the proportionate target of 3.95 trillion Naira for the period.
The Federal Government's share of Oil revenue totalled 570.23 billion Naira as of July 2021, which was 51 percent below target, while non-oil tax revenues totalled 964.13 billion Naira. The poor performance of oil revenue relative to the budget was largely due to the shortfall in production as well as significant cost recovery by NNPC to cover the shortfall between its cost of importing petrol and the pump price.
The National Assembly will recall that in March 2020 the Petroleum Products Pricing Regulatory Agency announced that the price of petrol would henceforth be determined by market forces.
However, as the combination of rising crude oil prices and exchange rate combined to push the price above the hitherto regulated price of 145 Naira per litre, opposition against the policy of price deregulation hardened on the part of Labour Unions in particular.
Government had to suspend further upward price adjustments while engaging Labour on the subject. This petrol subsidy significantly eroded revenues that should have been available to fund the budget.
On a positive note, we surpassed the non-oil taxes target by eleven (11) percent in aggregate. The sustained improvement in non-oil taxes indicates that some of our revenue reforms are yielding positive results. We expect further improvement in revenue collections later in the year as more corporate entities file their tax returns and we accelerate the implementation of our revenue reforms.
Improving Revenue Generation and Administration
We have stepped up implementation of the strengthened framework for performance management of government owned enterprises (GOEs), with a view to improve their operational efficiencies, revenue generation and accountability. The 50% cost-to-income ratio imposed on the GOEs in the Finance Act 2020 has contributed significantly to rationalizing wasteful expenditures by several GOEs and enhanced the level of operating surpluses to be transferred to the Consolidated Revenue Fund (CRF). I solicit the cooperation of the National Assembly in enforcing the cost-to-income ratio and other prudential guidelines during your consideration of the budget proposals of the GOEs, which I am also laying before you today.
On the expenditure side, as at end of July 2021, a total of six point seven-nine (6.79) trillion Naira had been spent as against the pro-rated expenditure of seven point nine-one (7.91) trillion Naira. Accordingly, a deficit of four point one-seven (4.17) trillion Naira was recorded as at end of July 2021. The deficit was financed through domestic borrowing.
Despite our revenue challenges, we have consistently met our debt service commitments. We are also up to date on the payment of staff salaries, statutory transfers, and overhead costs. As at (4th of October 2021, a total of 1.732 trillion Naira had been released for capital expenditure.
I am pleased to inform you that we expect to fund MDAs' capital budget fully by the end of the fiscal year 2021.
Capital releases thus far have been prioritised in favour of critical ongoing infrastructural projects in the power, roads, rail, agriculture, health and education sectors.
We have made progress on the railway projects connecting different parts of the country. I am glad to report that the Lagos-Ibadan Line is now completed and operational. The Abuja-Kaduna Line is running efficiently. The Itakpe-Ajaokuta rail Line was finally completed and commissioned over thirty (30) years after its initiation.
Arrangements are underway to complete the Ibadan-Kano Line. Also, work will soon commence on the Port Harcourt-Maiduguri Line and Calabar-Lagos Coastal Line, which will connect the Southern and Eastern States to themselves and to the North.
Progress is also being made on several power generation, transmission, and distribution projects, as well as off-grid solutions, all aimed towards achieving the national goal of optimizing power supply by 2025.
I am again happy to report that we continue to make visible progress in our strategic road construction projects like the Lagos – Ibadan expressway, Apapa – Oworonsoki expressway, Abuja – Kano expressway, East-West Road and the second Niger bridge. We hope to commission most of these projects before the end of our tenure in 2023.
The Pandemic revealed the urgent need to strengthen our health system. Towards this end, we constructed 52 Molecular labs, 520 bed intensive care units, 52 Isolation centres and provision of Personal Protective equipment across 52 Federal Medical Centres and Teaching Hospitals.
We continue to push our expenditure rationalization initiatives which we commenced in 2016. For example, on personnel costs, the number of MDAs captured on the Integrated Payroll and Personnel Information System increased from 459 in 2017 to 711 to date.
The recent passage of the Petroleum Industry Act 2021, and consequent incorporation of the Nigeria National Petroleum Corporation should also result in rationalisation of expenditure, as well as increased investments and improved output in the oil and gas industry.
Distinguished Senators and Honourable Members, you will agree with me that a lot has been accomplished over the last year but there is still much to be done. I will now proceed with a review of the 2022 Budget proposal.
Theme And Priorities Of The 2022 Budget
The allocations to MDAs were guided by the strategic objectives of the National Development Plan of 2021 to 2025, which are:
a.Diversifying the economy, with robust MSME growth;
b. Investing in critical infrastructure;
c. Strengthening security and ensuring good governance;
d. Enabling a vibrant, educated and healthy populace;
e. Reducing poverty; and
f. Minimizing regional, economic and social disparities.
The 2022 Appropriation therefore is a Budget of Economic Growth and Sustainability.
Defence and internal security will continue to be our top priority. We remain firmly committed to the security of life, property and investment nationwide. We will continue to ensure that our gallant men and women in the armed forces, police and paramilitary units are properly equipped, remunerated and well-motivated.
The 2022 budget is also the first in our history, where MDAs were clearly advised on gender responsive budgeting. These are part of critical steps in our efforts to distribute resources fairly and reach vulnerable groups of our society.
Parameters And Fiscal Assumptions
Distinguished Members of the National Assembly, the 2022 to 2024 Medium Term Expenditure Framework and Fiscal Strategy Paper sets out the parameters for the 2022 Budget as follows:
a. Conservative oil price benchmark of 57 US Dollars per barrel;
b. Daily oil production estimate of 1.88 million barrels (inclusive of Condensates of 300,000 to 400,000 barrels per day);
c. Exchange rate of four 410.15 per US Dollar; and
d. Projected GDP growth rate of 4.2 percent and 13 percent inflation rate.
2022 Revenue Estimates
Based on these fiscal assumptions and parameters, total federally-collectible revenue is estimated at 17.70 trillion Naira in 2022.
Total federally distributable revenue is estimated at 12.72 trillion Naira in 2022 while total revenue available to fund the 2022 Federal Budget is estimated at 10.13 trillion Naira. This includes Grants and Aid of 63.38 billion Naira, as well as the revenues of 63 Government-Owned Enterprises.
Oil revenue is projected at 3.16 trillion, Non-oil taxes are estimated at 2.13 trillion Naira and FGN Independent revenues are projected to be 1.82 trillion Naira.
Planned 2022 Expenditure
A total expenditure of sixteen point three-nine (16.39) trillion Naira is proposed for the Federal Government in 2022. The proposed expenditure comprises:
a. Statutory Transfers of 768.28 billion Naira;
b. Non-debt Recurrent Costs of 6.83 trillion;
c. Personnel Costs of 4.11 trillion Naira;
d. Pensions, Gratuities and Retirees' Benefits 577.0 billion Naira;
e. Overheads of 792.39 billion Naira;
f. Capital Expenditure of 5.35 trillion Naira, including the capital component of Statutory Transfers;
g. Debt Service of 3.61 trillion Naira; and
h. Sinking Fund of 292.71 billion Naira to retire certain maturing bonds.
Fiscal Balance
We expect the total fiscal operations of the Federal Government to result in a deficit of 6.26 trillion Naira. This represents 3.39 percent of estimated GDP, slightly above the 3 percent threshold set by the Fiscal Responsibility Act 2007. Countries around the world have to of necessity over-shoot their fiscal thresholds for the economies to survive and thrive
We need to exceed this threshold considering our collective desire to continue tackling the existential security challenges facing our country.
We plan to finance the deficit mainly by new borrowings totalling 5.01 trillion Naira, 90.73 billion Naira from Privatization Proceeds and 1.16 trillion Naira drawdowns on loans secured for specific development projects.
Some have expressed concern over our resort to borrowing to finance our fiscal gaps. They are right to be concerned. However, we believe that the debt level of the Federal Government is still within sustainable limits. Borrowings are to specific strategic projects and can be verified publicly.
As you are aware, we have witnessed two economic recessions within the period of this Administration. In both cases, we had to spend our way out of recession, which necessitated a resort to growing the public debt. It is unlikely that our recovery from each of the two recessions would have grown as fast without the sustained government expenditure funded by debt.
Our target over the medium term is to grow our Revenue-to-GDP ratio from about 8 percent currently to 15 percent by 2025. At that level of revenues, the Debt-Service-to-Revenue ratio will cease to be worrying. Put simply, we do not have a debt sustainability problem, but a revenue challenge which we are determined to tackle to ensure our debts remain sustainable.
Very importantly, we have endeavoured to use the loans to finance critical development projects and programmes aimed at improving our economic environment and ensuring effective delivery of public services to our people. We focused on;
a.the completion of major road and rail projects;
b. the effective implementation of Power sector projects;
c. the provision of potable water;
d. construction of irrigation infrastructure and dams across the country; and
e. critical health projects such as the strengthening of national emergency medical services and ambulance system, procurement of vaccines, polio eradication and upgrading Primary Health Care Centres across the six geopolitical zones.
Innovations in Infrastructure Financing
In 2022, Government will further strengthen the frameworks for concessions and public private partnerships (PPPs). Capital projects that are good candidates for PPP by their nature will be developed for private sector participation.
We will also explore available opportunities in the existing ecosystem of green finance including the implementation of our Sovereign Green Bond Programme and leveraging debt-for-climate swap mechanisms.
Enhancing Revenue Mobilisation
Our strategies to improve revenue mobilisation will be sustained in 2022 with the goal of achieving the following objectives:
a. Enhance tax and excise revenues through policy reforms and tax administration measures;
b. Review the policy effectiveness of tax waivers and concessions;
c. Boost customs revenue through the e-Customs and Single Window initiatives; and
d. Safeguard revenues from the oil and gas sector.
Distinguished Senators and Honourable Members, I commend you for the passage of the Petroleum Industry Act 2021. It is my hope that the implementation of the law will boost confidence in our economy and attract substantial investments in the sector.
Finance Bill 2022
In line with our plan to accompany annual budgets with Finance Bills, partly to support the realization of fiscal projections, current tax and fiscal laws are being reviewed to produce a draft Finance Bill 2022.
It is our intention that once ongoing consultations are completed, the Finance Bill would be submitted to the National Assembly to be considered alongside the 2022 Appropriation Bill.
Conclusion
Mr. Senate President, Mr. Speaker, Distinguished and Honourable Members of the National Assembly, this speech would be incomplete without commending the immense, patriotic, and collaborative support of the National Assembly in the effort to deliver socio-economic development and democracy dividends for our people.
I wish to assure you of the strong commitment of the Executive to strengthen the relationship with the National Assembly.
Nigeria is currently emerging from a very difficult economic challenge. We must continue to cooperate and ensure that our actions are aimed at accelerating the pace of economic recovery so that we can achieve economic prosperity and deliver on our promises to the Nigerian people.
The fiscal year 2022 is very crucial in our efforts to ensure that critical projects are completed, put to use and improve the general living conditions of our people.
It is with great pleasure therefore, that I lay before this distinguished Joint Session of the National Assembly, the 2022 Budget Proposals of the Federal Government of Nigeria.
I thank you most sincerely for your attention.
May God bless the Federal Republic of Nigeria.
Let's Build Egalitarian Nigeria-Wike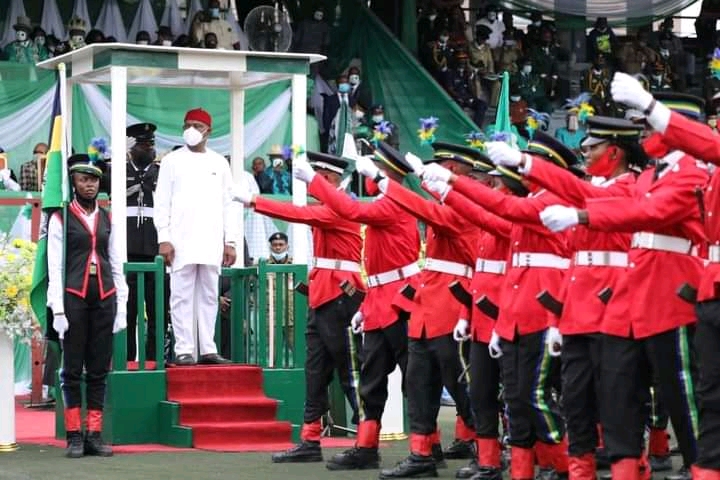 Being a text of the speech by Rivers State Governor, Chief Nyesom Wike, on the occasion of Nigeria's independence Anniversary celebration on Friday, October 1, 2021 in Port Harcourt. Excerpts.
My dear people of Rivers
State; fellow Nigerians
Today, we have gathered to celebrate the 61st independence anniversary of our beloved nation, Nigeria. For 61 years we have existed and lived together as one independent nation with our destiny in our own hands.
But at 61, it does not seem to me that there is anything worthy of our celebrating except, perhaps, the fact that we have remained independent and managed to struggle with our existence for all these years.
At independence, we were not only and still the most popular black nation on earth; we have been the most influential country in Africa, our proud and beautiful heritage, and where we have made tremendous and immeasurable impact as the big brother.
At independence, we were and still a rich nation, the largest economy and market in Africa; notably wealthy in human and natural resources, with immense agrarian lands and related endowments that are more than adequate to feed ourselves and the rest of Africa, if properly harnessed.
At independence, we were at par and even better in resource endowments and potential for development with our contemporaries like Malaysia, Singapore and several other countries.
At independence and even now we are a nation blessed with very hardworking and resourceful people. Our youths are some of the smartest people in the world, doing great exploits, flying our flag and making us proud across the world in music, dance, acting, culture, arts, sports, academics and our unique expressions and community ways of live.
At independence, our universities were among the best in the world; our public institutions were strong, effective and accountable to the people in service delivery.
At independence, our judicial system was not just efficient and effective; it served justice to the common man, and our judges and judgments were recognised, respected and adopted internationally.
Our part to independence was charted by great, patriotic, visionary, knowledgeable, compassionate, caring and inspirational leaders.
Our founding leaders not only loved Nigeria and worked hard for its independence; their singular vision and commitment was to build a united, peaceful and prosperous black nation that would lead Africa to stand shoulder to shoulder with the rest of the civilised world within the shortest possible period.
They embraced and worked for the entrenchment of democracy, the rule of law, judicial independence and true federalism, where the constituent sub-nations will be free and independent over their affairs with their own constitution.
Yes, we had Dr Nnamdi Azikiwe, the great Zik of Africa; we had Chief Obafami Awolowo, the sage and unmatched transformational pace-setter, and we had Sir Ahmadu Bello, the Sardauna of Sokoto – a consummate transformer and manager of peoples and resources.
Individually and collectively, they all laboured and led to their last days and laid the foundations for the progress of their respective regions and the development of Nigeria.
Indeed, there was a country, respected and admired the world over for its enormous natural endowments, quality of leadership, great potential and acknowledged as the undisputable leader of Africa.
Suddenly, the military intervened and the country not only snapped; it was set on a reverse course from the pressure and frustrations of military adventurism.
The interventionists not only dismantled our democracy and distorted our federal system by balkanising the country into politically inspired, inequitable and unviable and dependent states and local government areas; they also succeeded in creating so many fault lines and ocean of injustices, which have continued to blunt, hunt and debunk the basis of the nation's existence as one indivisible country with one destiny.
However, the restoration of democracy in 1999, after a protracted and bloody struggle and sacrifice, again, raised so much hope about the future of Nigeria and the aspirations of our people for a better deal from the government.
With democracy, Nigerians expected the timeless values of the rule of law, judicial independence, inclusiveness, social justice, transparency and accountability to be the basis of governance and transformation.
With democracy, Nigerians expected its political leadership to harness the country's resources to drive economic growth, manage our diversity, promote national unity, provide basic infrastructure, protect lives and property and advance well-being of everyone, including the less privileged and vulnerable ones.
With democracy, Nigerians expected a National Assembly that would be loyal to the people, make good laws and render strong and effective oversight over the executive, devoid of ethnic, regional, party or political sentiments.
With democracy, Nigerians expected a judiciary with capacity, strength, and courage to protect its independence against executive intimidation and effectively use its powers to be the bastion of democracy, the rule of law, and social justice as the last hope of the common man.
With democracy, Nigerians expected strong national institutions, the bureaucracy, the security institutions and the Independent National Electoral Commission INEC to be loyal only to the constitution, the law and the people.
But today, after 61 years of independence and 22 years of unbroken democracy, it only seems there's not much to be excited about Nigeria except our notional sense of independence and unity that had endured this long in the face of sustained fratricidal assaults to its existence.
Let us make a candid assessment of the situation of our country, especially in the last six years, and tell ourselves some hard, undiluted truths.
First of all, we cannot deny that most of the countries that started with us 61 years ago are far more advanced and developed with superlative standards of living for their people than Nigeria.
Our democracy is being weakened and put to enormous stress and jeopardy with the continuous violation of our constitution by the Federal Government and other public institutions.
The National Assembly has literarily abandoned its constitutional checks and balance role over the executive arm of government and become a slavish appendage to the Federal Government as rubberstamp assembly.
Neither is the situation and postures of the nation's judiciary any better, where only a few judicial officers can stand the test of judicial courage, integrity and commitment to substantial justice in the performance of their constitutional responsibilities, while the entire judiciary, especially at the national level, has been bullied to nervousness to the detriment of our democracy, the rule of law and social justice.
The federal government claimed to be fighting corruption but public corruption has amplified out of control before their very eyes; while bigotry, hypocrisy, abuse and misuse of public office and power and the manipulation and politicisation of everything, including ethnicity is now the hallmark of governance at the centre so much so that Nigeria is more divided today than ever.
In the last six years, our economy has been in tatters and gasping without any realistic hopes for meaningful recovery in the nearest future as high inflation rates and massive unemployment continue to push more and more people into dehumanising misery and abject poverty.
They therefore tell lies when they say that our economy is growing and doing well when no one is feeling the benefits of an improving economy, if any.
Unable to mobilise sufficient domestic revenues, Nigeria is now one of the most indebted countries in the world, yet the federal government's appetite for more loans remains high even as we are approaching the twilight of its tenure. The effect of this is to mortgage the progress and wellbeing of future generations of Nigerians with billions of debts burden in hard currencies.
We know and we agree that there is no country without one form of security challenges or the other. But truth be told, despite repeated assurances, nothing has demonstrated in the last six years that Nigerians can enjoy improved security of lives and property any time soon.
Rather, the facts continue to show that no one or nowhere in Nigeria, including educational institutions, worship places, women and children, is safe anymore with the unending Boko Haram insurgency, the rapid killing instincts of bandits, herdsmen and kidnappers and the apparent lack of will and wits on the part of the federal government to protect Nigerians from becoming almost daily prey to destruction, killings and gender-based violence.
As we therefore celebrate our independence today, we must both reflect on the state of our country and the direction it is wrongly headed and move more quickly with all seriousness and sense of responsibility to rescue this nation of ours before it becomes too late.
There is no doubt that we are greater and better together as one indivisible nation than going our separate ways.
And although our challenges are multiple and varied, they are not beyond redemption. What is needed is the courage and commitment of our leaders and everyone to find sustainable solutions to these challenges and lay the groundwork for a new, peaceful, united and prosperous Nigeria, through national dialogue and on the basis of justice, equity and accommodation.
Above all, we must defend the basic structures of democracy and good governance by rising up to protect our right to free, fair and credible elections by demanding for the immediate incorporation of electronic voting and simultaneous transmission of results into our electoral system, which the nation's electoral management body has repeatedly said, it has both the capacity, commitment and infrastructure to effect, if only the national assembly would allow.
The national assembly stands condemned before God and the people of Nigeria should they fail to yield to this overwhelming demand by Nigerians for electronic transmission of election results. This is not a matter of politics of sentiments; it is a matter of the survival of our nation, which is superior to all other considerations.
For us in Rivers State, our commitment to one Nigeria is irrevocable but we will never cease to demand the remaking of the country to reflect true and fiscal federalism, devolution of more powers and resources to States and local governments and the total reformation of the repressive police system to allow for effective governor's oversight, control and funding at the State level.
Ladies and gentlemen, as I had repeatedly said, Rivers State belongs to Nigeria and all those who live in it. We therefore have no reason to discriminate against any person or deny any resident the benefits of our services and good governance.
We have spent the last six years in laying the most concrete foundations for rapid economic growth and put the entire State on the path to a prosperous future.
Our economy has grown far beyond the national average and is expected to accelerate even further in the coming years with the measures we have put in place, including fiscal discipline, improved revenue generation and massive provision of infrastructure as long as the nation maintains appreciable level of macro-economic stability.
It is not by chance that Rivers State is today ranked as the most fiscally improved and responsible State in Nigeria that can survive independently on its own internally generated revenues. This is as a result of the fiscal discipline, reduction of corruption in the procurement process and our expanding capacity to mobilise funds from domestic sources to fund our development agenda.
We concede that there is still more to do across the State in the provision of all-season roads, bridges, quality healthcare, education, water, electricity, housing, food security, full employment and social security for citizens.
But one thing we do have is the will and commitment to serve our State and deliver quality socio-economic infrastructure to better living conditions and wellbeing of everyone.
This, we have evidently demonstrated with the construction of over 700 kilometers of roads in the last six years, including over 20 dual-carriage express ways and nine flyovers to ease the movement of goods and services and drive socio-economic development.
Our commitment to the development of the State is also evident in the sheer number and quality of basic primary and secondary schools we have reconstructed and equipped, the quality of hospitals, including the Rivers State University Teaching Hospital, the multi-billion-naira Dr Peter Odili Cancer and Cardiovascular diseases centre, we have either delivered or under construction and the outstanding turnaround of the entire judicial infrastructures and other public institutions, including our tertiary institutions, abandoned public buildings and other assets.
Days ago, we approved funding for the execution of several more projects, including the dualisation of the 27 kilometers Chokocho-Igbodo road, the Oyigbo – Afam road, the Rumuokurusi – Elimgbu flyover, the Nabo Graham-Douglas campus of the Nigerian Law School, the new Magistrates' Court Complex, and the Rivers State Judicial Institute to further consolidate on our development agenda for the State.
We are building the Rivers State Judicial Institute to complement the services of the National Judicial Institute in providing regular training and retraining of our judicial officers, magistrates and other senior judicial staff to advance effective and efficient administration of justice in the State, which as you know, is pivotal to peace, security and socio-economic development.
Also, we have been able to transform several of our rural communities with improved infrastructure, including internal roads, water, while many more communities are due to be similarly provided with in the coming months and years to improve rural economic activities and better conditions of living.
Our commitment to protecting lives and property remains strong. For us, the provision of security, despite the federally imposed challenges, is our primary duty and we are happy with the success we have recorded so far to ensure the security and safety of citizens across the State.
We assure you that we will not give any breathing space to criminals to freely operate in the State, hence will continue with the demolition of shanties and other hideouts used by criminals to terrorise the State, businesses and our people.
As you know, we now live in a digital world and Rivers State cannot remain indifferent to the digital revolution, if we must accelerate our development.
Accordingly, we have since started the digitisation of the State with the Rivers State Internal Revenue Service, the State's Judiciary and some public institutions, including the Ministries of Commerce, Justice as well as Lands already operating on the digital platforms.
We are going to also digitalise other important ministries and public services to expand our tax base, e-commerce and the provision of education and healthcare services to remote areas, reduce corruption and increase internal resource mobilisation to fund government development projects.
We have implicit faith in the youth of Rivers State and their capacity to achieve whatever they set out to achieve with quality education and economic opportunities and support. That is why in addition to advancing access to quality education at all levels, we have provided the Real Madrid Football Academy and other platforms for them to acquire live skills to create wealth, live a responsible life and contribute to the development of our State and the nation.
We know that entrepreneurship is key to achieving sustainable prosperity. We will therefore continue to support the development of small and medium business as well as partner with the private sector to set up agriculture and manufacturing clusters to advance economic growth, create jobs and eliminate poverty among our people.
Fellow Nigerians, at this time and on this occasion of the nation's 61st independence, we commit to the service and development of Rivers State with new pledges and aspirations, which no challenge or obstacle can prevent us from fulfilling.
We believe in the prevailing unity of purpose and the strength of our resources, capabilities, skills and talents to effectively defend our rights and freedoms and advance our collective peace, progress and prosperity within a united and just Nigeria. So, help us God.
May God bless our country, Nigeria
May God bless our dear Rivers State.
I wish Mr. President and all Nigerians happy 61st independence!
'Governance, Security, Sustainable Dev In Africa: Nexus, Challenges, Prospects'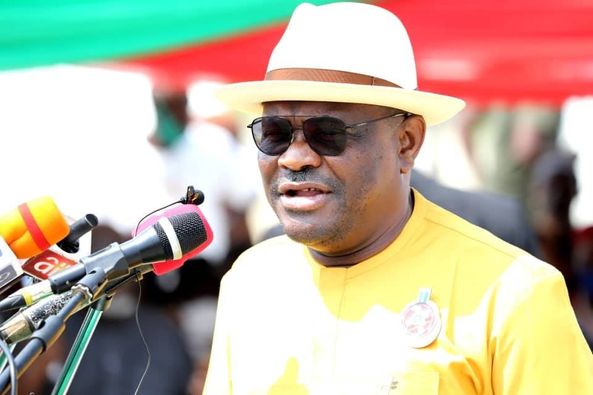 Being the text of a lecture, delivered by Rivers State Governor, Chief Nyesom Wike to participants of the Executive Intelligence Course Fourteen (EIMC14), National Institute for Security Studies on Tuesday September 28, 2021 in Abuja.
Excerpts.
Preliminary remarks.
Let me begin by thanking the Commandant of the National Institute for Security Studies for inviting me to this august gathering and the honour to share some of my thoughts on the subject matter with the participants of the Executive Intelligence Course 14. I wish to also appreciate all the participants who have come from within Nigeria and the West African region to participate in this discussion.,
I was asked to speak on the topic "Governance, Security and Sustainable Development in Africa: Nexus, Challenges and Prospects – the experience of Rivers State."
While this is an important theme that speaks to the contemporary and contending issues of governance, security and sustainable development in Africa, I wonder why Rivers State, a sub-national unit, should be the metaphor for addressing these fundamental issues concerning Africa.
Well, the Commandant has his reasons, which I do not intend to question. For me, a very senior military officer has commanded me, a bloody civilian, to speak and I am here in obedience to his 'command.' And so let me again thank the Commander for this rare privilege of speaking before top security and intelligence officers drawn from the West African sub-region.
Now, to the business of the day.
Introduction.
With over 1.3 billion people, Africa is the second most populous continent in the world with youths constituting over half of this population. The continent is blessed with enormous mineral deposits, large arable land and favourable climatic conditions. Indeed, Africa is a continent with great and profound socio-economic opportunities.
However, despite being great in human and natural resources, Africa is yet to achieve its overarching socio-economic objectives of meaningful development and ensuring decent living conditions for the vast majority of its population.
Poor governance, economic dependency, rapid population growth coupled with climate change and uncontrolled exploitation of natural resources continue to degrade the continent's environment such that floods, epidemic diseases, deforestation, desertification and pollution have become common spectacles across the continent.
Almost all African countries are characterized by a combination of weak and ineffective economic and political structures, unimpressive economic growth, and lack of development. Poverty is on the increase with Nigeria and sub-Saharan Africa notoriously hosting the world's poorest people who are living daily below the poverty line of USD 1.20.
Unemployment, especially among the youth, remains troubling while per capital income, life expectancy, access to healthcare, education, water, housing and social security is abysmally low. No African State was able to meet the Millennium Development Goals, while the Sustainable Development Goals may equally continue to be shifting targets.

Lately, the continent is increasing enmeshed in the insecurity and instability, including the resurgence of coups in the West-African sub-region, protracted intra-state armed conflicts and terrorism, with adverse consequences to the continent's livelihoods and sustainable development.
The reasons for Africa's miserable living conditions and the solutions thereof have continued to elicit lively debates from both political, academic and learned circles. However, among several factors, there is consensus around the preconditional role effective governance and human security can play in advancing sustainable development in Africa.
Therefore, taking Rivers State as a metaphor, this paper interrogates the concepts of governance and security as core aspirational values for driving the achievement of sustainable development for Africa.
The paper is structured sections. Part one is the introduction, while part two considers the theoretical concept of sustainable development. The third segment looks at the relationship between governance and sustainable development. Similarly, part four considers the relationship between security and sustainable development, while the fifth section deliberates on the challenges of sustainable development in Africa. Part six discusses the prospects for sustainable development for Africa. Part seven then discusses the experience of Rivers State in driving sustainable development at the subnational level. The paper ends in parts eight with some conclusive remarks and recommendations.
The concept of sustainable development.
Generally, the concept of development was taken as the process of improving the quality of human lives through the provision of basic necessities such as food, shelter, water and sanitation, job opportunities, healthcare, education and social security.
However, the link between development and the environment led to the idea of sustainable development, as an alternative development strategy for improving the living conditions of human population without degrading the environment.
The World Commission on Environment and Development, which first enunciated this concept, defines sustainable development as "development that meets the needs of the present generation without compromising future generations to meet their own needs."
In Africa, the African Union adopted the "Agenda 2063 – the Africa we want," which together with the United Nations' 2030 Agenda for Sustainable Development, brought to the fore the three dimensions of sustainable development, that is: economic growth, ensuring social inclusion and achieving environmental sustainability, as the policy goals for achieving better living conditions for present and future generations.
Both agendas call for action through change and transformation to end poverty, combat inequality and social exclusion, promote human rights and dignity, protect the planet and ensure that all people enjoy security, peace and prosperity while tackling environmental degradation, natural resources depletion and institutional weaknesses that undermine the achievement of these social goals.
Conceptually therefore, sustainable development places emphasis on qualitative improvement in the living conditions of people and the need for development efforts to be galvanized towards this course.
Over the years global, regional and national efforts have concentrated in mobilizing for the realization of sustainable development with varying degrees of success and achievements.
However, across Africa, the development path has largely been more of disappointments and shifting targets as the majority of the continent's population is still unable to enjoy sustainable access to improved and equitable economic, social, cultural and political conditions.
Governance and sustainable development.
The concept of governance is inclined to different but related definitions. To some scholars, governance is the effective exercise of political and administrative authority and control for the purpose of advancing human progress and wellbeing. To some others, governance includes not only the government but also the private sector and civil society.
The Commission on Global Governance defines governance as "the sum of the many ways individuals and institutions, public and private manage their common affairs."
The World Bank considers governance as the exercise of authority or power in order to manage a country's economic, political and administrative affairs or the manner power is exercised in the management of a country's economic and social resources for development.
The United Nations Development Program (1997) also evaluates governance as "the exercise of economic, political and administrative authority to manage a country's affairs at all levels. It comprises mechanisms, processes and institutions through which citizens and groups articulate their interest, exercise their legal rights, meet their obligations and mediate their differences."
From a practical point of view, governance is the ability to exercise authority, political or otherwise, within a defined social jurisdiction to manage public resources to advance public interest and meet public needs.
This being so, governance is about management and performance; the ability to make and implement decisions and policies to advance social progress and because the expected outcome of governance is to improve human conditions, governance is often seen as the foundation of development.
However, governance by itself does not guarantee human progress. What does is good governance, which among other things, reflects participation, inclusiveness, responsiveness, effectiveness, accountability, equity, rule of law and respect for human rights.
Since sustainable development is about improving the material wellbeing of all citizens without compromising the material interest of future generations, it constitutes fundamental goals and aspirations, the realization of which is practically dependent on the effectiveness and commitment of the institutional and structural frameworks of good governance and social partnerships.
Furthermore, governance relates to the process of interaction, decision-making, resource mobilization and the implementation of policies to achieve social and economic goals and therefore in control of the entire process for driving sustainable development, including harnessing and investing available resources to sustainably achieve economic growth and deliver basic physical and social infrastructures, including healthcare, education and jobs to advance the wellbeing of citizens in an equitable, fair, inclusive and just manner.
Therefore, the nexus between governance and sustainable development lies in the fact that good governance is the foundation, without which human progress, be it economic, social and ecological cannot take place. Besides generating the stable environment, good governance also controls the entire process that leads to the realization of sustainable development.
Security and sustainable development.
Security is generally understood as freedom from danger or threats to an individual, society or a country. Therefore, an individual is secure if he is protected from any physical harm to his person or property. Similarly, a society or country is secure if it has the ability to ward off external aggression or it can prevent citizens and their property from all forms of security threats, including crime and violence.
Naturally, the State or government bears both legal and moral responsibility to guarantee and ensure the right of people to a secure existence is guaranteed and enjoyed by the citizens to the fullest.
However, security concerns have since shifted from the preservation of national and internal security, to encompass human security, which ties the security of the State to its capacity to meet the livelihood needs of the people.
Decades ago, the UNDP had correctly observed that:
"the concept of security has for too long been interpreted narrowly: as security of territory from external aggression…For most people, a feeling of insecurity arises more from worries about daily life than from the dread of a cataclysmic world event. Will they and their families have enough to eat? Will they lose their jobs? Will their streets and neighbourhoods be safe from crime? Will they be tortured by a repressive state?"
The purpose of human security is to protect the vital core of human lives in ways that enhance human freedoms and human fulfilment; which means, protecting fundamental freedoms that are essential to human existence and creating the political, social, environmental, economic, military and cultural systems that together give people the building blocks of survival, livelihood and dignity.
Thus, for Maman, "security means much more than the absence of war;" or the "presence of military force;" it includes and extends to other vital ingredients, such as, access to education, healthcare, human rights, the right to healthy environment and the ban against needless arms proliferation.
According to the UNDP, human security borders on seven elements: economic security, health security, food security, environmental security, personal security, community security and political security.
While poverty, unemployment and lack of access to social safety-nets are some of the common threats to economic security; inadequate supply of water and sanitation, the prevalence of diseases, pandemics, physical and emotional violence, inadequate access to child and maternal healthcare, bad roads and broken transportation systems are all known threats to health security.
Also, lack of adequate or high cost of food, insufficient nutrition and failed agricultural policies are considered as potential threats to food security; while lack of protection against war or threats of war, violence, crime, banditry, kidnapping, terrorism, rape, drugs, child and gender abuses constitute threats to personal security.
Air, land and water pollution and lack of access to sanitation are some veritable threats to environmental security; while the breakdown of social systems constitutes threats to community security; just as lack of respect for human rights, the rule of law and human dignity and lack of credible electoral systems are threats to political security.
Like governance, security and sustainable development also link together in a mutually interdependent and reinforcing relationship. While there can be no security without sustainable development; the latter is meaningful or acceptable only when it results in human security.
It therefore means that human security is both an existential precondition and dynamic process for sustainable development.
As an existential precondition, it advances the inherent interest of peoples and society to be free from pervasive threats to their rights and freedoms, safety and improvements in their standards of living. In this context, security actually equates sustainable development.
As a dynamic process, human security implies the measures and policies necessary to realize a wholesome state of existence that is characterised by freedom from pervasive threats to the rights, safety and livelihood of people.
This being so, the provision of security is as well a precondition for the creation of the peaceful and stable environment for governance to function and implement the necessary policies for advancing sustainable development.
Indeed, there can hardly be security amidst starvation, peace building without poverty alleviation and no true freedom and development can be achieved on the foundations of injustice.
What this means is that security in its extended connotation is an inherent part of sustainable development and the extent to which governance and policy-makers are able to tackle the economic, environmental and social threats to human security also determine the level of development a country could achieve and sustain as sustainable development cannot be achieved in atmosphere of economic chaos, social conflict or social disorder.
Challenges to sustainable development in Africa.
(i) The crisis of good governance.
Africa's young and fast-growing population requires jobs, infrastructure and services to prosper, which only a purposeful government can provide.
We all know that security, stability and progress demand responsive governance. Progressive economic growth, gainful employment and prosperity rely on appropriate enabling fiscal measures and friendly business environment, which only effective governance can guarantee.
Environmental sustainability and eradication of poverty cannot be achieved by wishful thinking; only a determined and committed government with the right policy measures and effective resource mobilization can.
Also, productive and progressive investments in social and economic infrastructure such as railways, roads, sea and air ports, education, healthcare, and social security are made and driven only by sound and sustainable government policies and reasonable financial commitments. Furthermore, a sense of social justice, equity and inclusiveness is fundamental to achieving peace, security and sustainable development, which only good governance can guarantee.
Thus, among other structural and institutional variables, nothing can be more relevant to the progress of society than the practice of good governance led by visionary, effective and transformational leadership as essential preconditions for effective democracy, the rule of law, sustainable development and enhancing the living conditions of ordinary people.
Unfortunately, poor governance and bad leadership models continue to characterize Africa's political, economic, security, and social landscape. As a commentator ones argued, Africa's problem is that it has never known good governance.
While this may be an extreme view, the fact is that most African countries are less than impressive in the implementation of the sustainable development goals and lack of good governance remains the primary reason for the crisis of development across the continent.
African States cannot continue to rely on over centralized and personalized forms of government lacking in true democracy, responsiveness, accountability, the rule of law and judicial independence, equity, social justice, and inclusivity and expect to achieve sustainable development.
What's more, centralized governance structures and weak or political compromised institutions have proven to be inefficient, corrupt, predatory and ineffective in the formulation and implementation of sustainable development policies, just as the associated leadership failures and institutional weaknesses continue to undermine, stifle and prevent good governance, economic growth and sustainable development from taking roots in Africa.
In Nigeria for instance, centralization of power and lack of fiscal decentralization has resulted in poorly functional sub-national states and local government areas, which are largely detracted by resource-dependency, chronic budget shortfalls and intuitional limitations to deliver on their responsibilities for economic growth and provision of infrastructure, education, healthcare, employment generation and food security and improve the wellbeing of the citizens.
I cannot agree more that Africa's progress towards sustainable development is limited by the continent's failures to get it right with challenges of governance. Africa must therefore first get its governance system right to make serious headway in the realization of the sustainable development goals.
(ii) Lack of appreciable economic growth.
Allied to good governance constraint is the limited economic growth with which to drive development. Apart from being the world slowest growing region, Sub-Sharan Africa also risks falling further behind the rest of the world with very slow economic recovery occasioned by the lack of access to covid-19 pandemic vaccines.
Although the African Development Bank has posted a somewhat positive 3.4% real gross domestic product growth for Africa in 2021, the International Monetary Fund saw this figure as grossly insignificant to the continent's growth and development needs.
Also, Nigeria unexpectedly posted an impressive 5% GDP for second quarter 2021, but like other extractive-resource dependent countries, the sudden and impressive increase in GDP is statically suspicious as against the less than 1% performance of the first quarter.
At any rate, the much-celebrated GDP growth rate translates to little real economic values and anything to applaud given the prevailing high inflation, prohibitive cost of stable food items, ever increasing debt profile, the free fall of the naira, rising unemployment, embarrassing mass poverty and the federal government's apparent lack of capacity to mobilize reasonable domestic revenues to fund development.
What this tells us is that despite the optimism about an Arica's possible economic rebound post Covid-19, the continent would continue to need hundreds of billions of United States Dollars in external funding, including loans to support its future growth and development needs for the next five years.
And as we all know, reliance on external loans and development financing erodes independence on resource application and when this is coupled with corruption and other leakages, including illicit transborder funds transfers, the result is the continuing limited ability of African countries to mobilize adequate domestic savings to prioritize the necessary economic investments for achieving improved GDP growth, socio-economic progress and development goals in a sustained manner.
(iii) The huge gap in infrastructure.
The I wish to also mention severe infrastructural deficit as one of the serious challenges to sustainable development across Africa.
It is undeniable that improved infrastructure would facilitate increased national, regional and international trade, reduce the cost of doing business and enhance Africa's competitiveness in the global economy, which in return would enhance the continent's economic transformation through industrialisation, increased economic growth, employment generation and sustainable development.
However, despite some noticeable improvements in the last decade, Africa's deficit in key infrastructure, including energy, road, rail and air transportation as well as water, is still huge.
From the statistics, the road network access in Africa is only about 34%, while over 600 million representing less than 40% of the population has access to electricity.
Similarly, internet penetration is as low as 6%; access to water and sanitation is also abysmally also low while only 5% of agriculture is under irrigation.
Indeed, a recent World Bank study found that sub-Saharan Africa suffers two percentage points reduction in national economic growth and cuts in business productivity by as much as 40% due to inadequate infrastructure.
The reason for this deficit is partly due to consistent under-investments in the provision of development infrastructure coupled with environmental and other social and governance challenges. It is estimated that about US$93-billion is needed annually over the next decade to overhaul sub-Saharan African infrastructure, out of which $60-billion should go for new infrastructure while $30-billion for the maintenance of existing infrastructure.
(iv) The challenge of insecurity.
Every citizen has a right to a secure existence through the protection of lives and property and all States have a constitutional or legal obligation to guarantee and protect the right to security. Physical insecurity therefore occurs when people become easily vulnerability to bodily harm, loss of life, property or livelihood as a result of the failure of the State to provide adequate security for its citizens.
Several countries in Africa, including Nigeria, continues to experience severe security challenges from multiple and diverse sources. For years, terrorism, banditry, kidnapping, herders – farmers clashes, cross-border arms, human and drug trafficking and the drastic effects of climate change, including deforestation, desertification, flooding, pollution, food shortages and high population growth have continued to fuel internecine conflicts and causing untold human sufferings, including despair, destitution, poverty, diseases, internal displacements, and refugee crisis with sub-regional impact.
States in conflicts and security crisis will necessarily transfer more resources toward military and combat purposes rather than providing for the welfare needs of citizens.
This is the lived and protracted experience of Nigeria and other countries in Africa as people cannot go out and about with their daily business and social lives without any fear of harm to their lives and property with considerable consequences and drawbacks to sustainable development.
The World Bank estimates that civil conflicts costs developing countries a reduction in GDP growth rate while countries in protracted crisis could fall over 20 percentage points behind in overcoming poverty.
While the challenge of insecurity is huge, efforts at combatting same across Africa has largely been ineffective.
If weak or ineffective political institutions are seen as incapable of managing social tensions successfully; then it is a lot more difficulty for an over-centralized and often politicised security and policing systems to deliver effective physical security in mutually suspicious multi-ethnic societies as we have in Africa.
Therefore, while good governance holds the key to effective security, there is also the need to address the pressing issues of physical insecurity through policy and legal measures that provide democratic oversight control and accountability at all levels of government in or to create and sustain the necessary peaceful and secured environment for sustainable development to take place across Africa.
Prospects of sustainable development in Africa.
The entire gamut of human progress, including economic growth, physical and social infrastructure, employment generation, improvements in livelihoods, security, poverty reduction and sustainable development is largely dependent on the available of natural resources and social capital. The developed nations all progressed to where they are using the factors of production as the foundation and drivers of income, wealth and development.
Fortunately for us, Africa has been projected as one of the most promising continents with a huge potential for growth and development. Two factors; the availability of natural resources and human capital readily account for this profuse optimism about Africa's future economic greatness and egalitarian rebirth.
Arguably, Africa's natural resource endowments in gold, diamond, uranium, oil and gas forests, fisheries, biodiversity, and wildlife and with over 60% of the world's uncultivated land are huge, extensive and intensive.
Natural resource extraction and export presently accounts for over 30% of Africa's GDP and in spite of vigorous drive for alternative sources of energy, Arica will continue to profit from increasing global demand for natural resources, including oil, natural gas, and solid minerals.
Furthermore, agriculture is not only the mainstay of Africa's economic development, accounting for over 65% of labour employment; the appetite for Africa's agricultural produce across the world remains huge and unmet.
Accordingly, investing in Africa's vast stretches of unused arable land alone is more than sufficient to stimulate economic growth and guarantee food security not only for itself but also for the rest of the world.
Although these resources are not evenly located across countries, what is factual is that every country in the continent has more than enough natural resources to effectively harnesses and sustainably drive its development.
The other positive factor for Africa's sustainable development lies in its human capital. Africa's population is young, active and growing faster than any other continent. And with over 15% of the world's population, Africa is a large trading market which the world cannot ignore.
The missing link is the capacity to transform Africa's growth potential to reality through appropriate microeconomic policies that could lead to responsive and effective, technologically driven and value-added investments in natural resources extraction, agriculture and infrastructure.
Governance, security and sustainable development: The Rivers State experience.
As a sub-national government, the Rivers State Government is under constitutional obligation to deliver public goods and advance the security and wellbeing of the people and ensure sustainable development in Rivers State.
When we came in, we inherited a State that was financially depleted and very closed to bankruptcy as evident in the government's inability to pay workers' salaries or fund development projects. It is on record that workers, including pensioners, were owed salaries ranging from three to eight months while contractors all abandoned projects sites due to lack of payments.
We also inherited a State that was devoid of effective governance. Both the State House of Assembly and the Legislature were shut and kept under lock and key for nearly two years without regards for the consequences on the rule of law, peace and security and the growth of the State's economy.
We further inherited a State with low economic growth, steeped in severe insecurity and lacking in development infrastructure at both urban and rural areas. Several of our schools and hospitals were in sorry states of disrepair with limited levels of functionality and poor delivery of services.
Six years into governance, we can boldly say that we are delivering not just on our promise to build a new Rivers State but also on the thematic issues of good governance, security and sustainable development to the best of our capacity and commitment and as expected by the citizens who gave us their mandate.
From the very beginning, we were clear and focused on our mission to commit to good governance, fix our economy, and mobilize available resources to overcome our developmental challenges, tackle poverty and human security through the provision of basic physical and social infrastructure and build a State that cares and works for all who live in it.
Our priorities were well-defined and people-centred. Our approach was comprehensive, systematic, and transformative as discussed below:
(i) Strengthening democratic governance.
For us, the starting point was to restore good governance to the State. Consequently, our very first actions in office were to restore the judicial and legislative arms of government to independence and effectiveness. We immediately re-opened the courts and inaugurated the State House of Assembly to restore the rule of law, participatory and inclusive governance in the State.
We did not only restore the functionality of the judicial and legislative arms of government; we also ensured their independence and autonomy to freely manage their affairs, execute their projects and discharge their responsibilities without interference from the executive arm. We were perhaps the first State to ensure the practical independence of the judiciary at the subnational level under the present democratic dispensation.
We also intervened in providing the necessary conducive environment for both arms to operate in dignity with modern and comfortable courts to improve access to justice in the State. We also attended to the wellbeing of judicial officers by providing them with official vehicles and life-long accommodation as a matter of legal right.
We also extended our intervention to the State's federal courts. Apart from building, renovating and furnishing new ultra-modern courthouses for the Port Harcourt Divisions of the Federal High Court, the National Industrial Court and the Court of Appeal, we have also provided first-class accommodation at the Old Government Reservation Area of the State for all federal judges serving in Rivers State.
Arguably, no government in history has invested as much as our government to rebuild, strengthen and reposition the institutions of governance without which the rule of law, access to justice, protection of human rights and effective governance and delivery of sustainable development cannot be achieved.
(ii) Creating the enabling environment for economic growth.
For us, there is no better way to stimulate economic growth than creating a positive environment for investments in our State. We also embarked on some pragmatic economic policy reforms that again opened-up the State for trade and investment.
We reduced our debt burdens, introduced a transparent and payer-friendly tax system, strengthened legal right to property, including the prompt issuance of certificates of occupancy.
We also ensured the massive provision of socio-economic infrastructures, including roads and markets to stimulate commination, trade and exchange of goods and services in the State.
As a result of our efforts four economy continues to enjoy stronger growth, attracting new investments while the small and medium-sized businesses are on the upsurge creating employment for our people, reducing poverty and generating revenue for the government with which government is funding physical and human capital development to advance sustainable development.
Indeed, while most other States are struggling with poor economic returns, the economy of Rivers State under our watch is on the upswing, posting consistent growth, attracting local and foreign direct investments, and over 50% additions to internally generated revenue and thereby increasing our capacity to mobilize more domestic revenues to fund the delivery of socio-economic goods and services to the citizens.
(iii) Prioritizing physical infrastructure.
For us, infrastructure is the oxygen of economic growth and human progress without which no society can develop and improve the living standards of citizens.
As a developing State, Rivers State needs roads to interconnect the towns and villages, promote trades, facilitate movement of goods and services, and spread economic opportunities to all and improve the living conditions and wellbeing of the people.
We therefore prioritized the provision of road infrastructure by focusing on five priority areas:
· clear all the roads and streets of potholes;
· complete abandoned road projects inherited from previous administrations;
· build new trunk roads across the State;
· carry out urban renewal projects and restore the road infrastructure in Government Reservation Areas and other urban neighbourhoods;
· build flyovers to resolve perennial traffic jams in capital territory; and
· provide paved internal and interconnect roads for rural communities.
Accordingly, we have consistently utilized over 65% of our annual capital budget to fund the provision of road infrastructure and successfully delivered well over 800 kilometres of tarmac roads across the State in the last six years of our administration.
We have not only rid the state of potholes; we have also upgraded, constructed and reconstructed several dual carriage ways spread across nine local government areas of the State.
It is also instructive that we have delivered road projects to some of the most remote parts of the State, including the coastal towns of Opobo which has existed without road connective to other parts of the State for well over a century.
We have also transformed a number of our rural communities with internal and interconnecting roads. Out of 10 flyovers under construction by Julius Berger Nigeria Limited, to ease traffic congestion, accelerate movements and improve property values, three have since been commissioned, three others will be commissioned early next month while the others would be completed in the first quarter of 2022.
We gave maximum attention to the provision of adequate infrastructure because our vision of growth depends on the ability to leverage our competitive workforce, our regional position and the national economy to deliver shared and sustained growth and prosperity for citizens.
(iv) Greater emphasis on social capital development.
As Franklin D. Roosevelt once said, "we cannot always build the future for our youth, but we can build our youth for the future."
We believe this statement is true at all times and for our State and country. Our State, our country and the world over are full of life changing prospects and opportunities.
As a government we believe in the transformational power of education and our commitment is to provide and prepare our youth with the knowledge, skills and values that they need to be imaginative, creative, productive, provide leadership, globally competitive and be self-reliant, which is necessary for sustainable development.
Over the last six years, we have invested enormous time, effort and resources to respond to the challenges access to quality education as part of our development and transformation vision targeted at making Rivers State not only the most educationally advanced State in Nigeria but also globally competitive. Accordingly, we have:
· ensured consistent increase in the education budget from 5% to 17% in 2021;
· accessed and deployed Federal Government's matching grants to rehabilitate, rebuild, furnish and equip over 300 basic education schools across the State;
· cleared all salary arears and ensure regular payment of teachers' salaries and pensions;
· ensured the training of basic education teachers and administrators;
· introduced school administration funds for secondary schools;
· built over 1200 new classrooms and provided over 14,000 classroom desks;
· ensured payment of WAEC, NECO and JAMB examination fees for all public secondary school students;
· reconstructed and equipped over 40 senior secondary schools;
· established three new campuses for the Rivers State University at Emohua, Ahoada East and Etche Local Government Areas of the State with 16.5-billion-naira take-off grant;
· built new faculty buildings for the faculties of Law, Management Sciences, Science and Technical Education, Environmental Sciences and College of Health Sciences at the Rivers State University;
· established the College of Health Sciences, which recently received accreditation to train medical doctors and other health professions;
· embarked on the construction of new faculty and departmental buildings for the faculty of basic clinical sciences and the department of Pathology of the College of Health Sciences; and
· built the Real Madrid Academy, Port Harcourt to provide skilful football training and basic education to the young ones who are interested professional football career.
Evidently, there is now universal access to basic education in Rivers State with enrolment and transition rates of over 95% from primary to secondary schools, while the number of out-of-school children has reduced drastically, just as the quality of education has also improved significantly.
Similarly, we have significantly improved the quantity and quality of infrastructure in all the State's tertiary institutions such that they are now providing admissions to many more students than before now with full accreditation for virtually all academic programmes.
Our target is to ensure universal access and empower Rivers State citizens with the education, skills and competences that they need to be productive creators of labour, wealth and contributors to development.
(v) Prioritization of access to quality healthcare.
One of the important measures of effective governance is the quality of healthcare services being enjoyed citizens.
While not a fundamental right, our constitution clearly emphasizes the responsibility of government to ensure that everyone has access to the highest attainable standard of health care.
Access means universal availability of healthcare infrastructures and services even to those who live in the remotest parts of society, affordable even to low income or those who don't earn anything at all and qualitative, including access to emergency diagnosis and treatment.
Over the years, successive governments have striven to provide healthcare services for the people. We therefore have a healthcare system that attends to the healthcare needs of citizens at different levels: primary, secondary or tertiary. Indeed, my predecessor focused on primary healthcare and strove to provide related infrastructures all over the place.
However, much as we have made some progress as a State in the provision of healthcare, we all know that serious gaps still existed at all levels in the delivery system, including the lack of tertiary or specialist healthcare facilities, which we have substantially tackled in the last six years.
We have also prioritized and invested time, effort and resources to:
· progressively increased the healthcare budget from 4% in 2015 to 13% in 2021;
· improved budgetary allocation revived and strengthened access to primary, secondary and tertiary healthcare across the State;
· rehabilitated, built and equipped a number of existing and new primary and secondary healthcare facilities to provide expand access to primary and secondary healthcare for residents and visitors;
· completed and commissioned the 120-bed Mother and Child specialist hospital to be run under a private public partnership arrangement to ensure effectiveness, efficiency and sustainability of services;
· funding the completion of the five zonal referral hospitals located in Ahoada, Bori, Degema, Okehi and Omoku towns to provide secondary and specialised diagnosis, treatment and care to rural dwellers;
· established a Medical College and a Teaching Hospital for the Rivers State University to serve as a first-class facility for the teaching and training of medical personnel, conduct of advanced medical research and innovation and the provision of high-level diagnosis and treatment for citizens.
· Reconstructed and upgraded the College of Nursing and Midwifery to a degree awarding institution affiliated to the Rivers State University Medical College;
· embarked on the reconstruction and equipment of the Professor Kelson Harrison Specialist Hospital and the Dental Maxilo Facia Centre;
· constructing the Dr. Peter Odili Cancer and Cardiovascular Diseases Diagnostic and Treatment Centre at a cost for 25.9 billion naira to provide advanced diagnostic, treatment and care for cancer and cardiovascular diseases in the State; and
· established the Contributory Health Insurance Scheme with and Law to provide universal health coverage and make healthcare delivery accessible and affordable for all our citizens.
For us, as a government, we are determined to ensuring that all persons who reside in Rivers State have access to affordable, qualitative and essential health services that they need for their good health and wellbeing.
This is a covenant we have with our people and there is no excuses for us not to achieve this goal given it's connection to human security and achievement to the sustainable development goals in our State.
(vi) Provision of security.
Under Nigeria's constitutional framework, control and management of the entire security sector, including internal security policing, falls within the exclusive responsibility of the Federal Government.
Although elected Governors are tagged the chief security officers of their States, the lack of constitutional nor legal oversight powers over the control and management of sub-national security commands, especially the police, continue to impede effective coordination and implementation of State security policies and strategies.
Nevertheless, we recognize that keeping Rivers State and residents safe and secure, irrespective of the challenges, is a task we must accomplish for the good of our state and our country, irrespective of the structural challenges posed by the federal security architecture.
Accordingly, we have done and continues to implement strategic measures to advance the protection of lives and property in Rivers State. Such measures include, providing adequate logistics support, including the procurement of operational vehicles, gunboats, communication gadgets and administrative funding for all the security agencies in the State, including the armed forces.
We have since established a home-grown neighbourhood security corps to complement the regular security operations in the State in intelligence gathering and enforcement of criminal laws in the State.
We also established two special conventional security outfits, code-named 'Operation Sting' and C4i, dedicated to the fighting of kidnapping, armed robbery, cult violence, and terrorism.
In addition, we are addressing the issues of human security, including access to education, healthcare, job creation, economic empowerment and poverty reduction through various direct and indirect policy measures, including the provision of basic infrastructure across the State.
There is no doubt that the complementary efforts of our government has made Rivers State one of the most peaceful and secure States in the country, attractive reasonable investments, stimulating economic growth and enabling sustainable development across the State.
Conclusion and Recommendation
Goal 1 of the Agenda 2063 dreams of Africa to be "a prosperous continent with the means and resources to drive its own development with sustainable and long-term stewardship of its resources."
We have shown from the discourse that Africa has both the framework and the resources that is needed to transform the goals and aspirations of sustainable development into reality; to drive and achieve universal peace, security and prosperity for its people. The people of Africa are industrious and resilient enough to exploit Africa's abundant opportunities for development.
By all accounts, African leaders are struggling to make the required positive change in the lives of their people and in many countries, these efforts are bearing some positive fruits in resolving the age-long challenges of underdevelopment, poor economic growth, lack of infrastructure, poverty, insecurity and climate change.
However, among other challenges, lack of effective governance and human have continued to diminish the efforts of Africa at achieving developments that are economically inclusive, ethically sound and socially equitable.
The failure to achieve human security is an albatross that engenders disillusionment and costly civil conflicts that threatens not just the wellbeing of citizens but also the very existence of States from within.
Africa must therefore summon the political will to address the fundamental issues of good governance and human security, which are the basic pre-conditions for accelerating the realization of sustainable development across the continent.
To this end, I am persuaded to suggest that Africa must address the factors limiting human security and sustainable development by:
· strengthening its governance systems to enable visionary political leadership, true democracy and effective and inclusive governance based on the rule of law, judicial independence and respect for human rights, human dignity and social justice.
· ensuring that the electoral process must be transparent, fair and credible at levels of the democratic process guarantee the emergence and institutionalization of credible political leadership and governance.
· building strong, independent, efficient and effective public institutions to advance and implement and enforcement of public policies on peace-building, security, socio-economic inclusions, and equitable governance;
· creating a positive environment for investments and economic growth through sound fiscal and macro-economic policies; integration into the international economy, attracting foreign direct investments in export business activities; stable legal environment; stable energy supply and investing in quality infrastructure to support economic growth.
· Scale-up investments in agriculture and food security and small and medium-size businesses to create employments and prioritize human and social development, including healthcare, education;
· ensuring social justice with viable policy initiatives to close the wealth gap, eradicate poverty, reduce inequality and exclusion through equitable and inclusive distribution of the nation's wealth and holistically and pragmatically address all security threats to human lives, property and livelihoods; and finally,
· relying more of using political rather than forceful responses to the resolution of civil conflicts and legitimate agitations for social, economic and political justice.
Thank you for your attention.