After Villas-Boas' Fall At The Bridge, Who's Next?
Andre Villas-Boas now knows the answer to a question that was thrown into the air at Stamford Bridge as the first cracks appeared in the reputation he built so rapidly at FC Porto.
It was late November and Chelsea had lost at home to Liverpool in the Premier League.
Villas-Boas had awoken to headlines suggesting owner Roman Abramovich was having his first doubts about the young manager he appointed at great expense to replace Carlo Ancelotti.
Villas-Boas, under heavy interrogation, responded: "The owner didn't pay 15 million Euros to get me out of Porto to pay another fortune to get me out of Chelsea."
It turns out he did, or at least that he was prepared to do so once he was convinced that what was meant to be a new era of modernisation under Europe's brightest emerging coach had turned out to be a mirage.
In that November moment, Villas-Boas certainly showed a flimsy grasp of Chelsea and Abramovich's history, as well as some of the naivety that characterised his tenure.
All he needed to recall was that Ancelotti was sacked at the foot of the stairs at Goodison Park only 12 months after winning the Premier League and FA Cup double.
As recent figures revealed, it cost Abramovich the not inconsiderable sum of £28 million to dispense with Ancelotti and his staff while bringing in Villas-Boas and his.
In other words, never believe Abramovich will feel it is too expensive t o rid himself of a manager in whom he has lost his faith.
Villas-Boas breezed into Stamford Bridge backed up by a glowing Chelsea reference claiming he "was the outstanding candidate for the job, one of the most  talented managers in football  today".
The man christened "AVB" may fulfil those credentials in time but it soon became clear that the  task of challenging for the Premier League title while wrestling with the beast that is cryptically known as "the Chelsea dressing room" was too much for a manager whose career was still in its infancy.
So with Chelsea's Champions League campaign on the edge after a 3-1 defeat in the last 16 first leg in Napoli, the title a distant dream and a place in the top four no longer a certaintly after another defeat at West Bromwich Albion, Abramovich decided to call time on Villas-Boas on Sunday afternoon.
Villas-Boas's recent words, coupled with his resigned body language, suggests the call will have come as no surprise.
He bristled with defiance in the early days of his time at Chelsea but recently looked burdened, the natural confidence replaced by a careworn expression.
And Chelsea's fans, who sympathised with Ancelotti when he was dismissed and greeted Villas-Boas optimistically, delivered their own verdict when the manager was vociferously criticised by the travelling support during the defeat at Everton last month.
The Villas-Boas who arrived at Chelsea was summed up by a feisty December exchange with the media when he claimed the Champions League win against Valencia was "a slap in the face" to his critics.
The one who leaves is a young man chastened by a brief, fruitless experience that leaves a blemish on his previously spotless CV.
One of Villas-Boas's main tasks on taking over from Ancelotti, and one that will face his eventual successor, was to move an ageing team populated by influential and powerful personalities on to the next stage of its development.
He could hardly have been expected to accomplish this overnight, but Villas-Boas was in the building long enough to discover it was a task easier said than done.
He had to deal with the fall-out from Chelsea captain John Terry being charged with racially abusing OPR's Anton Ferdinand, a claim Terry denies, in the league game at Loftus Road in October.
Villas-Boas was publicly supportive of Terry but his relationship with another of Chelsea's old guard was fragile and provided a backdrop to the closing days of his reign.
Frank Lampard, a pivotal figure in Chelsea's successes, became a symbol of the perceived unrest at Chelsea as he was left out of key games, with many suggesting he was being used as a tool for the new manager to demonstrate his authority.
Ultimately, as ever, it is results on which Villas-Boas has been judged, even though the clock ticks more quickly for managers at Stamford Bridge than at most places in football.
Chelsea were starting to lose some of  the old air of invincibility under Ancelotti and it was hardly likely to improve under Villas-Boas without a major rebuild and the removal of some of the elder statesmen.
Terry and Lampard, while still serviceable Premier League players, are closer to the end of their careers than the beginning. The same applies to Petr Cech, Didier Drogba and Ashley Cole.
And for all his coaxing and cajoling, Villas-Boas has had no success in restoring Fernando Torres, regarded in most quarters as Abramovich's prime vanity project, to anything like the form that made him one of the greatest strikers in world football during his time at Liverpool.
The next man ushered in by Abramovich will find the same work in his in-tray.
Even the Russian, not noted for patience, may have expected some period of transition  but results have been so poor, and the prospect of not qualifying for next season's Champions League so real, that another manager has bitten the dust.
The appointment of Roberto di Matteo smacks of a holding operation and no more. Is this an attempt to preserve some semblance of continuity, even from a failed regime, or an admission of defeat for this season?
Phil McNulty
NYG: Rivers Basketball Team Embarks On Preparations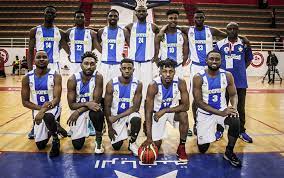 The Rivers State Basketball Association,has commenced  preparations for the forthcoming 2021 edition of the  National Youth Games (NYG) scheduled to hold September, this year.
This was disclosed by  Head Coach of the body, Dagogo  Okumgba, yesterday during an exclusive interview with Tidesports, at the state basketball court.
According to him, the team has commenced the preparation, ahead of the upcoming sports fiesta to build and fortify its athletes for the task ahead  and other engagements that may likely come up in the future.
Coach Okumgba explained that the athletes were in high spirit and are doing well in their preparation for the competition, saying that they (athletes) would compete honourably, when the fiesta eventually gets underway.
"The athletes are working assiduously to ensure they compete favourably and are poised for victory at the NYG scheduled to be hosted by Ilorin,  Kwara State,"  Okumgba said.
However, the coach feared team sports might not participate in the competition, as he lamented their (team's) absence at the National Sports Festival (NSF) held in Edo early this year.
"I think the decision was made as a result of the Covid-19 pandemic to reduce the number of athletes to take part in the festival. I don't know, if what happened then will repeat itself, considering the third wave of the virus," he said.
He urged his athletes to keep faith and keep the fire burning, adding that they should not relent in their preparation for the competition, whether or not they take part in the fiesta, the preparation will definitely keep them fit for other engagements.
" It is better to be ready than not, just as the motto of the Boys Scout, l believe early preparation, being prepared at all times, is one major  key to success," he concluded.
By: Nancy Briggs
Covid-19 Scare: Team Nigeria Undergoes Daily Tests In Tokyo
As Covid-19 cases continue to rise in Tokyo, venue of the 2020 Olympics, Team Nigeria's camp has resorted to daily testing of the members of their contingent.
Tidesports source gathered that there had been daily reports of athletes and officials contracting Covid-19 at the Olympics Games Village in Tokyo.
The Tidesports also reported that a Nigerian official in his 60s was hospitalised after contracting the virus.
One of the athletes, who spoke with our correspondent on the condition of anonymity, said athletes and officials were taking necessary precautions to ensure they did not contract the virus.
According to him, this includes daily testing and staying away from the public.
"We are doing everything that needs to be done not to contract the virus. We test daily and don't mingle," he said.
Another athlete, who also spoke on the condition of anonymity, said it was not the type of Olympics she would have loved to compete in due to the deadly virus. "It has not been easy here trying to adjust to the high temperatures. Covid-19 here is real. Athletes, particularly me, are very careful. Life isn't easy here at all. Not the kind of Olympics I would have loved to take part in but in all, I'm glad to be here," she said.
Public Relations Officer of the Nigeria Olympics Committee, Femi Adetula, said the unnamed Nigerian official was already getting better but declined to name the official, saying the NOC was respecting his rights.
"It's been confirmed that an official contracted the virus. He is in isolation, receiving treatment and he is doing fine. In a matter of days, the official will be out of isolation because of the recovery rate," he said.
NBA: Milwaukee Star Anxious To Visit Nigeria – Wants To Learn About His Roots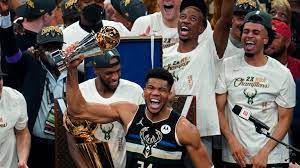 Milwaukee Bucks All StarGiannis Antetokounmpo wants to visit Nigeria soon and  cannot wait to learn more about his roots.
Antetokounmpo, who produced a performance for the ages to lead the Milwaukee Bucks to their first NBA title since 1971 after a 105-98 win over the Phoenix Suns last Monday, was born in and represents Greece.
"Obviously, a lot of people don't know where I'm from. A lot of people think my mom or my dad is from Greece, but no,. Both of my parents are black. Both of my parents are Nigerians."  Antetokounmpo said.
"I grew up in a Nigerian home, Obviously, I was born in Greece and went to school in Greece. But at the end of the day when I go home, there is no Greek culture. It's straight-up Nigerian culture. It's about discipline, it's about respecting your elders, having morals," he said.
Antetokounmpo,  who said his original surname  Adetokunbo  was  mispelt  at the Greek Passport office,  hasn't traced his roots in person yet, but hopes to visit Nigeria either this summer or next summer ,  revealing that he got his Nigerian passport in 2015.
"I want to see where my family comes from, where my mom was raised, see my family, see where my dad was raised. That is very important. I hope my kids can do the same thing for me," Antetokounmpo said.
Meanwhile, Basketball legend and NBA Hall of Famer, Hakeem Olajuwon said Nigerians were proud of Giannis Antetokounmpo despite the Milwaukee Bucks All-Star representing Greece.
"I'm sure Nigerians are very proud of him, especially because of the way he has conducted himself and how he is dominating the league," Olajuwon said. He has accomplished a great deal in such a short period of time," he said.