Goofs Of Amnesia …That Aliyu Take On Revenue Sharing
When humans forget themselves, they do things others won't forget in a hurry. That state of temporary mental imbalance is what is today, commonly referred to as five minutes madness, although the time, causes and frequency vary according to individuals. For our purpose, it could be more or less, the individual's level of depression, extent of moral depravity, anxiety, malice and lack of sufficient sleep. It could also be actuated by greed.
But when an individual attains certain high privileged positions in society and government, his or her social, medical, family, personal or even domestic needs are borne by government – the state, that gesture is intended to ensure, among other things, that such an individual suffers less personal worries while attempting to offer quality service and also help minimize, if possible, eliminate the likely incidence of fatal madness, often responsible for dangerous goofs of amnesia.
By his position, as Governor of Niger State, Dr Babangida Aliyu is depended upon to face PREVAILING REALITIES (not mine, his) and avoid being diagnosed as five minutes mad, in thoughts, words and deeds.
But his dabble, a forthnight ago, into the issue of revenue allocation; his quarrel with what accrues to those who monthly bring revenue from oil and gas to the Federation Accounts allocation table and from which states like Aliyu's Niger  benefit without commensurate merit and his ill-timed advocacy for a downward review of the percentage on derivation, offends a popular Okrika adage: Bukulo Koro-bo inji die-die ke", which translated means, 'a mere passenger in a fishing boat never allocates the catch to its owners.
Only three sets of people enjoy such power: armed robbers, sea pirates or bullies who often count on their might as right, and in  wielding  such physical endowment, not only seek to determine what the boat owners and fishermen must get but also appropriates to himself, being, as area boys often say, Eye wey see. Even in the latter instance,  it often comes with measured plea and then later, a subtle threat.
Niger State Governor, Aliyu has never been known to be any of those anti-social characters, who, so ungrateful and morally  depraved could demonstrate such insane measure of insensitivity to the plight of itinerant fishermen, who,  not merely weathered turbulent waves, rains and other elements but also graciously offered the stranger lift from one stop to another, only for such a by-passer to dictate his share.
Unfortunately, that's akin to what Governor Aliyu's alleged insistence on a fresh revenue allocation formula, in favour of the Northern states, as against the oil-bearing states, who, for nearly 50 years were short-changed, marginalized, and indeed, under- developed, amount to. But he is an honourable man that commands tremendous respect, even from among states outsides his superintendence.
These are why I am reluctant to conclude that his comments, although clear goofs often engineered by amnesia, might be  by-products of the human five or so minutes madness. And it is for that singular factor that this column finds it proper to straighten some facts which the respected governor, might have over-looked inadvertently in his hurry to make a marked difference not only in his state, Niger but also the entire Northern states, to whose rulers he is presently a political head.
This attempt will therefore avoid the boring history of revenue allocation in Nigeria. Suffice it to say that regional resources were regionally managed and merely paid tax to the centre. The lowest ever received by productive regions based on derivation was 50 per cent. In those years of the groundnut pyramids, today's oil-bearing communities and states knew that they brought little to the allocation table and so looked elsewhere to meet their needs. Not once did they demonstrate the measure of greed being observed in several quarters.
Sadly, soon after oil became a mainstay of the Nigerian economy, what used to be accepted as resource control by the then producing regions was considered a taboo. In fact, at various times, men with the same mindstead as Governor Aliyu chose what to give the oil-bearing states.
For instance, the percentage on derivation was 3 per cent when General Muhammadu Buhari, on December 31, 1983 over-threw the elected President Shehu Shagari, to become Head of State and Commander-in-Chief. In what became one of that military administration's acts of insensitivity, the 3 percent was slashed to 1.5 per cent, a disturbing 50 per cent downward-review, just to gratify the unproductive.
After years of weeping and wailing, and sometimes appeals to the court  of public opinion and of law, that percentage went up and by 1999, eventually hit 13 per cent to the oil-bearing states of the federation. The rest is then shared to all other states based on some yardsticks which are also weighed in favour of the North, while, the others, like Internally Generated Revenue (IGR) was made to stir healthy competition and creativity among governments.
Currently, the revenue allocation formula is 52.68 per cent for the Federal Government; 26.72 per cent for the states, and 20.6 per cent for local council areas while a paltry 13 per cent is given to the oil-bearing states. In a proper federation, something far less than the 13 per cent, which the oil-bearing states get is what should be paid to the centre as tax. In such a case, every state would be required to generate enough revenue to run their affairs or simply be joined with more viable ones.
However, the horizontal allocation formula now in use considers certain principles (factors) and allocates to such areas various percentages. These include: Equality of states – 40 per cent; population 30 per cent, Internal Revenue effort 10 per cent, Land mass and Terrain 10 per cent, Education 4.00 per cent,  health 3.00 per cent and water 3.00 per cent.
From the fore-going, apart from the 40 per cent for equality of states and perhaps, those for education, health and water, the appropriations in some way, favour the North in the areas such as population 30 per cent, and land mass/terrain 10 per cent while Internally Generated Revenue is a competitive one intended to make states more creative, by attracting viable investments out from which revenue could be sourced for the development of such states. But that is only feasible when the right variables are in place, namely; security, infrastructural development, competent manpower and nearness to the source of raw materials, among others.
These considerations, and religious pursuit of their positive application are what stand-out Lagos State, a non-oil bearing state to attract ample revenue to supplement internally generated revenue, enough to create and fund more local government areas for development.
Lagos, like Rivers State, knew early that a child that is used to spoon-feeding and in his youth not exposed to hardwork and independent thinking, is most likely to be lazy and would end-up blaming everyone except himself and his parents for his lack of creativity to face the challenges of adulthood. So, they prepared early for realities of the time.  Why not others?
For instance, for the most part of the nation's 51-year history, Northern elements monopolized political power and appropriated whatever they liked to states in the country and gave merely a token to the oil-bearing states, an arrangement that made the Northern states depend heavily on federal allocation sourced from revenue from other sources but theirs.
Using the same military fiat, such leaders created for the North more states and local government areas, to which federal revenue sourced from the oil-producing Niger Delta flow. Today, of the 36 states of the federation, 19 plus Abuja are of the North as against 16 from the entire South. Of the 744 local government areas in the country, 412 excluding development areas in Abuja are of the North as against a paltry 332 of the South.
Strangely, more than 80 per cent of the revenue required for the nation's economic mainstay accrue from oil and gas sourced from a few states that constitute the Niger Delta but who receive a paltry 13 per cent of the country's annual budget.
These show clearly, that more of nationally generated revenue go to the Northern states on account of factors like, population, land mass, number of states and number of local government areas to which funds are allocated, not to mention that allocation of resources over the years was under the superintendence of heads of the central government, for the most part, those of the North. What obtains today is what President Goodluck Jonathan, first South-Southerner to so be, met.
This is why this column believes that Governor Aliyu must have been quoted out of context by some reporters who might also have forgotten themselves if only to stir-up a debate which many would not forget in a hurry. This view stems from the fact that being chairman of the Northern State Governors forum, Aliyu should have the facts.
More than all these, Governor Aliyu should know that Ogoni-land and environs still suffer from the rape of its once productive land, environment and ecosystem  on account of systemic oil pollution occasioned by years of oil exploration and production which Aliyu and others reap from, an experience neither Aliyu's Niger nor any other Northern state can ever pray for.
If Aliyu had been quoted as saying, a lot goes to the Niger Delta and since his state is also Niger, for both names' sake, two local government areas in his state should be developed and run for  him by say Rivers or Delta such a request would make little sense, but to quarrel with the paltry 13 per cent derivation to the oil- producing states smacks of ingratitude and greed.
My Agony is that try as I have to insulate Governor Aliyu from guilt against the Okrika adage, Bukulo Korobo inji die-die ke, and blame his goofs instead on temporary amnesia, I find no success because the man is so honourable, well catered for by the state, well educated and creative enough to know the difference.
But if indeed, I am wrong then, the current realities would force me to blame his goofs on the fear of Boko Haram, which in the North today, passeth all understanding, only that such a voyage is also possible, when a human forgets himself, as even governors do atimes.
Soye Wilson Jamabo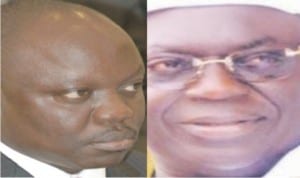 90% Of Money Laundered Via Real Estate, EFCC Reveals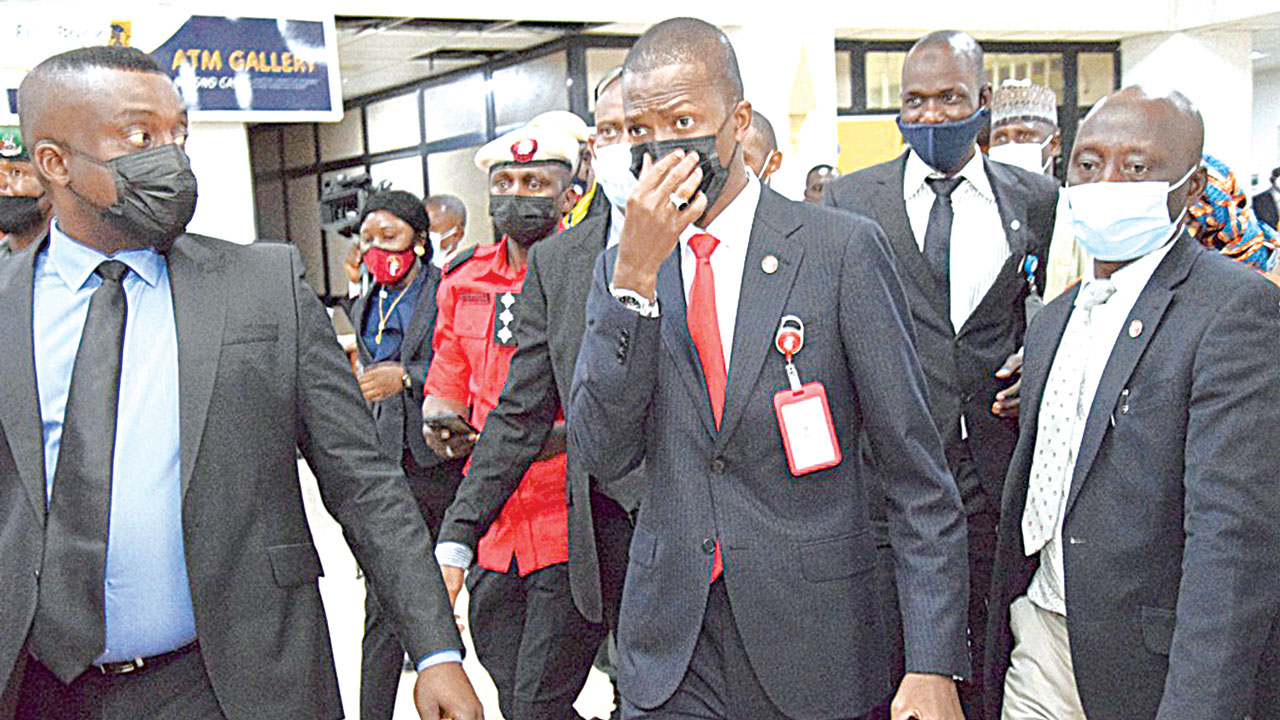 The Economic and Financial Crimes Commission (EFCC) says about 90 per cent of money laundering is done through the real estate sector.
The commission's Chairman, Abdulrasheed Bawa, stated this while featuring on Channels TV's Sunrise Daily, yesterday,
According to him, although the sector is monitored via the special control unit, more needed to be done.
According to Bawa, "One of the problems we have now is the real estate. 90 to 100 per cent of the resources are being laundered through the real estate."
He said there are so many issues involved, but that they were working with the National Assembly to stop what he called "the gate keepers" as there would be reduction in looting if there is no one to launder the money.
Bawa, the EFCC boss, gave an example of a minister who expressed interest in a $37.5million property a bank manager put up for sale.
He said, "The bank sent a vehicle to her house and in the first instance $20million was evacuated from her house.
"They paid a developer and a lawyer set up a special purpose vehicle, where the title documents were transferred into.
"And he (the lawyer) is posing as the owner of the property. You see the problem. This is just one of many; it is happening daily."
The EFCC chairman also revealed that he receives death threats often.
Asked to respond to President Muhammadu Buhari's frequent "Corruption is fighting back" expression, Bawa said he was in New York, USA, last week, when someone called to threaten him.
"Last week, I was in New York when a senior citizen received a phone call from somebody that is not even under investigation.
"The young man said, 'I am going to kill him (Bawa), I am going to kill him'.
"I get death threats. So, it is real. Corruption can fight back," he said.
On corruption in the civil service, he said there were a lot of gaps, especially in contracts processing, naming "emergency contracts" as one.
Bawa said, "A particular agency is notorious for that. They have turned all their contracts to emergency contracts."
However, he said, EFCC has strategies in place to check corruptions, one of which is "corruption risk assessments of MDAs".
According to him, "I have written to the minister and would soon commence the process of corruption risk assessments of all the parastatals and agencies under the Ministry of Petroleum Resources to look at their vulnerability to fraud and advise them accordingly."
Asked if the scope of corruption in the country overwhelms him, Bawa, the EFCC boss said, "Yes, and no."
We've Spent N9bn To Upgrade RSUTH, Wike Confirms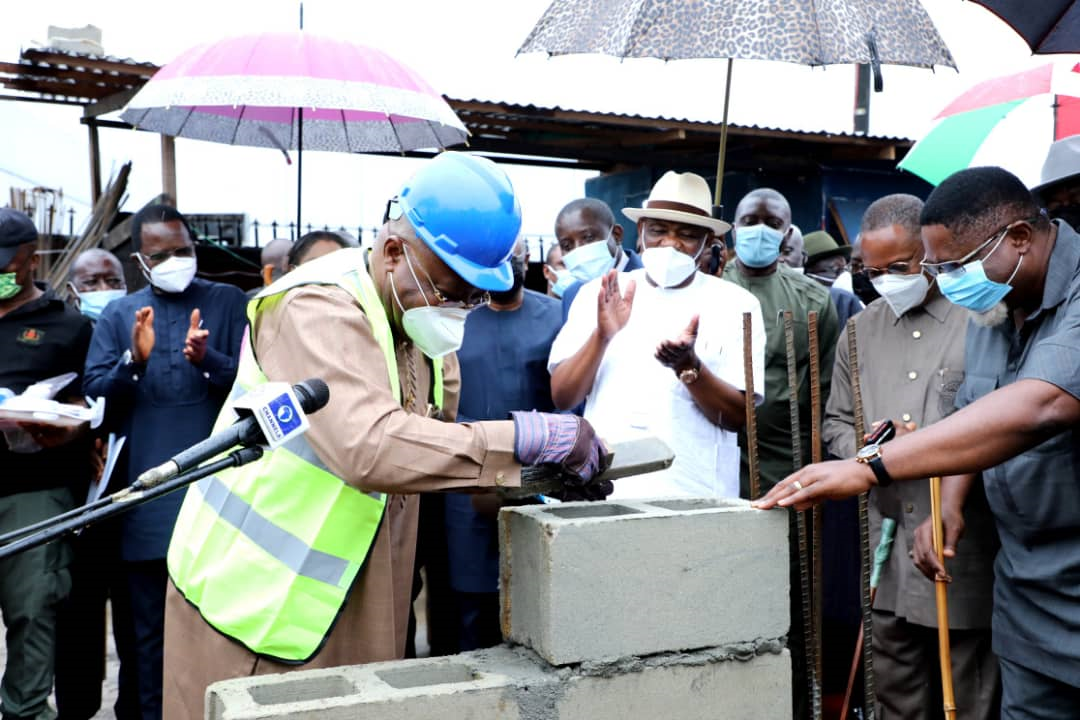 The Rivers State Governor, Chief Nyesom Wike, says his administration has spent N9billion in upgrading structures and installation of new equipment at the Rivers State University Teaching Hospital (RSUTH).
He said the fact that 40 per cent of the 2021 budget of the state is dedicated to provision of quality healthcare delivery was a further demonstration of the priority placed on the sector.
Wike made the explanation at the foundation laying ceremony for the construction of a Renal Centre at RSUTH, last Friday.
The governor said he made promise to Rivers people that the best would be provided to them in all sectors of the society within his capability because of the mandate they gave to him.
"As we came on here, I just looked around and I see the changes in this teaching hospital. I can say that we have put not less than N9billion in this teaching hospital.
"If you look at the budget, the health sector alone, what it's taking from the Rivers State Government is not less than 40 percent of the 2021 budget."
Speaking further, Wike said the state government cannot afford to implement free medical service programme in the present economic circumstance.
While dismissing the request for a subvention for RSUTH, Wike, however, commended the chief medical director and his team for their commitment to turnaround the fortunes of RSUTH.
"I have never seen anywhere that health services can be totally free. They're telling me that people who come here can't pay. I have never declared that this state is going to take over the health fees of anybody."
Also speaking, the former Minister of Transport, Dr. Abiye Sekibo, who performed the flag-off, noted that Wike's achievements in the health sector in particular, surpass what former governors of the state had done.
Sekibo said that the governor has given equal attention to every section of the health sector by providing complete health infrastructure that was positioning the state as a medical tourism destination in Nigeria.
Earlier, the Rivers State Commissioner for Health, Prof Princewill Chike, lauded Governor Nyesom Wike for his interest in the health of Rivers people.
He noted that the renal centre, when completed, would become another landmark development project in the health sector that would handle and manage all kidney-related ailments.
In his remarks, the Chief Medical Director of the Rivers State University Teaching Hospital, Dr. Friday Aaron, commended Wike for approving the renal centre.
Aaron explained that chronic kidney disease was a major burden globally with estimated 14 million cases in Nigeria.
According to him, over 240,000 of these cases require renal replacement therapy in the form of dialysis and renal transplant.
The CMD said the building that would house the centre was expected to be completed in six months and consists of two floors.
The ground floor, according to him, would house the haemodialysis unit with eight haemodialysis machines.
He further explained that the first floor of the centre would house the surgical component where most of the sophisticated equipment for kidney transplant would be installed.
Aaron said Wike has released the funds required to build, equip the centre as well as for the training of personnel locally and internationally.
Power Generation Falls 23% To 3,172MW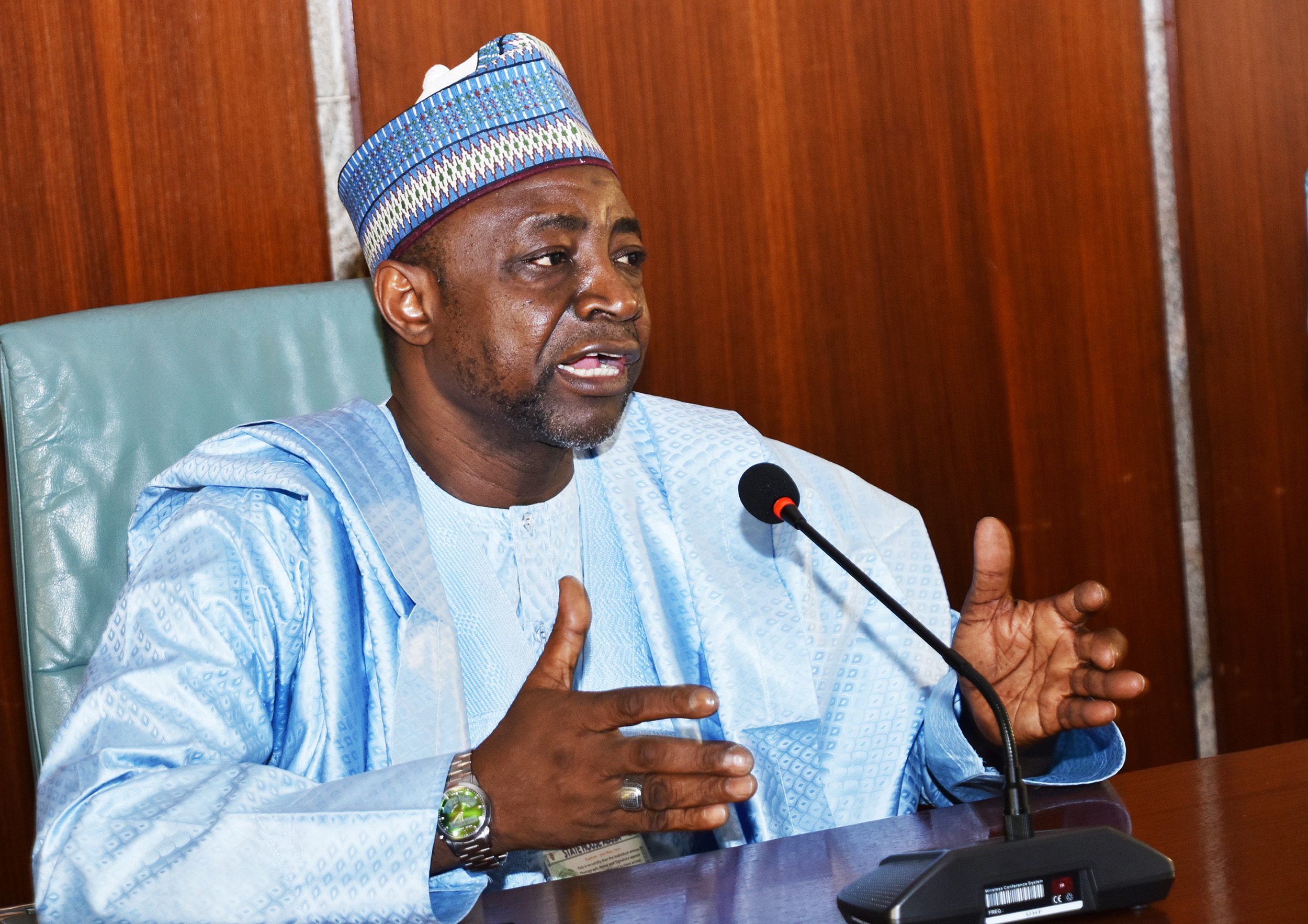 Power supply in Nigeria has failed to improve on last week's performance, as it fell by 22.9 per cent from peak generation of 4,115Megawatts on Saturday to 3,172.20MW as at 5pm, yesterday, latest data from the System Operator has shown.
According to the data, most power plants were operating far below capacity due to gas shortage with Olorunsogo Power Plant 335MW capacity; and Sapele Power Plant, 450MW capacity; completely out.
Egbin was generating at 746MW; Omoku 37.20; Omotosho (NIPP) at 105MW; while Afam was generating at 80MW.
The data showed that on the average power generation in the past seven days were 4,120.9MW on Sunday, June 6; 4,249.4 on Monday, June 7; 4,000.9MW on Tuesday, June 8; 3,720.7 on Wednesday, June 9; 3,517 on Thursday, June 10; 3,765MW on Friday, June 11; and 4,115MW on Saturday, June 12.
The International Oil Companies (IOCs), had last warned that despite Nigeria's huge gas reserves a lot needs to be done to attract investment to the sector to develop gas reserves to boost power generation in the country.
Speaking at the just concluded Nigeria International Petroleum Summit, the Chair, Shell Companies in Nigeria/MD SPDC, Osagie Okunbor, said with 203trillion Cubic Feet of gas reserves, what was needed in the country is to deliver projects that would produce the gas.
"The challenge is not just growing the reserves but in producing these reserves for the benefits of our country. Essentially growing the reserves and delivering on the production is a function of two or three elements.
"I like to see infrastructure that is required for the development of these resources at two levels. Soft infrastructure is often the one that is more important than and that is the one that is actually drives most of what you see at site."
"Soft infrastructure refers to the enabling environment and nothing pleases me as much seeing both the Senate President and the speaker of the house give very firm commitments about trying to pass the PIB this month.
"That is probably the big one of the enabling environment to provide the kind of stability we also need all sorts of other issues we need to that we have discussed severally in terms of sanctity of contract, stable policies and collaboration and I think we are well on our way there", he added.