Stock Futures Point To Steady Wall Street Open
Stock index futures pointed to a steady open on Wall Street on Thursday, with futures for the S&P 500 and the Dow Jones staying flat and the Nasdaq 100 futures rising 0.1 percent.
The Labor Department will release at 8:30 a.m. ET first-time claims for jobless benefits for the week ended February 25. Economists in a Reuters survey forecast 351,000 new filings, a repeat of the previous week's number.
U.S. Federal Reserve chairman Ben Bernanke testifies on "The Semiannual Monetary Policy Report to the Congress" before the Senate Banking Committee.
Bernanke on Wednesday offered a tempered view of the economy, pouring cold water on the notion recent upbeat signs heralded a stronger recovery. He told Congress that unless growth accelerated, the unacceptably high unemployment rate would not keep dropping.
The Institute for Supply Management releases at 10 a.m. ET its February manufacturing index. Economists expected a reading of 54.5, versus 54.1 in January.
Kroger, the biggest U.S. supermarket chain, reports quarterly results and Wall Street has priced in a profit of 49 cents per share, up from 46 cents a year ago.
The Commerce Department releases at 8:30 a.m. ET January personal income and consumption data. Economists expected a 0.4 per cent rise in both income and spending. In December, income rose 0.5 per cent and spending was unchanged.
The Commerce Department releases at 10 a.m. ET January construction spending figures. Economists forecast a rise of 1.0 percent, compared with 1.5 per cent in December.
China's factories grew more than expected in February as new export orders for big firms bounced back, a government survey found, while a private-sector report portrayed a different picture of smaller companies lagging the rebound.
Bank of America is planning to introduce a monthly fee for customers holding checking accounts unless they agree to bank online, buy more products or maintain certain balances, the Wall Street Journal reported.
General Motors and PSA Peugeot Citroen will form a global alliance targeting a cut in annual costs of at least $2 billion without plant closures or job cuts in Europe.
James Murdoch resigned as executive chairman of News International on Wednesday, raising new doubts he can succeed his father Rupert as CEO of parent company News Corp in the wake of a phone hacking scandal at the unit he oversaw.
European shares were steady as investors digested central bank cash injections and looked for a catalyst for fresh gains.
The Dow Jones industrial average shed 53.05 points, or 0.4 per cent, to close at 12,952.07 on Wednesday. The Standard & Poor's 500 Index slipped 6.50 points, or 0.5 per cent, to 1,365.68. The Nasdaq Composite Index  dropped 19.87 points, or 0.7 per cent, to 2,966.89.
Nigeria's Revenue-To-GDP Ratio Lowest, Private Sector Choking – World Bank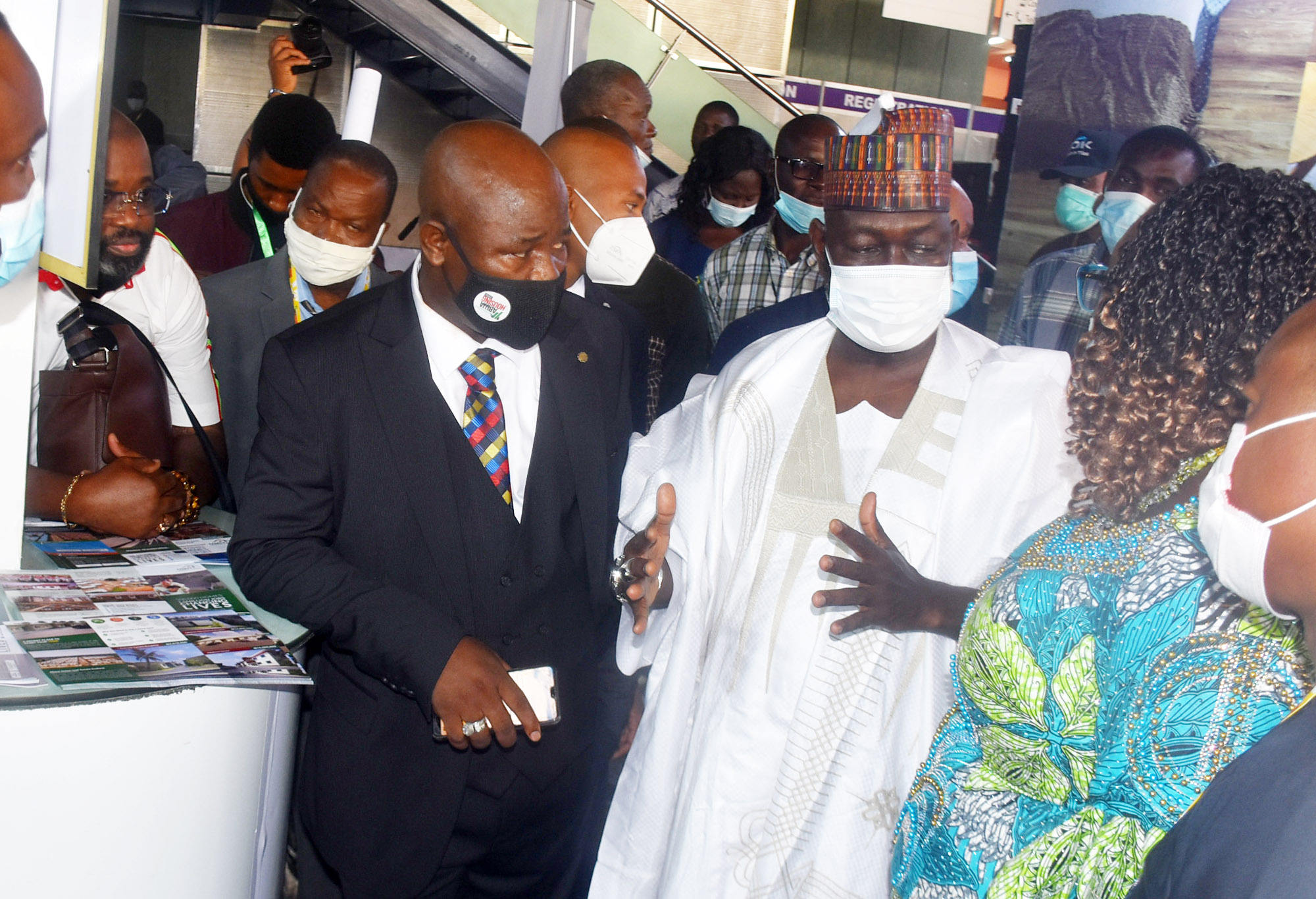 Nigeria's revenue-to-Gross Domestic Product ratio, which fell to between five and six per cent last year, is the lowest in the world, the World Bank said on Monday.
The Country Director for Nigeria, World Bank, Dr Shubham Chaudhuri, said this during a panel session at a virtual public sector seminar with the theme 'Nigeria in challenging times: imperatives for a cohesive national development agenda' organised by the Lagos Business School.
Chaudhuri, who stressed the need for private investment for the country to realise its potential, said the private sector in the country 'is struggling to breathe'.
"In Nigeria, I think the basic economic agenda is about diversification away from oil because oil has really been like resource curse for Nigeria on multiple dimensions," he said.
He noted the aspiration of the President, Major General Muhammadu Buhari (retd.), to lift 100 million Nigerians out of poverty by the end of the decade.
He said, "Nigeria is a country with tremendous potential. If you look at the synopsis for this panel, it suggests that Nigeria is at a critical juncture – almost at the moment of crisis.
"Despite all of that, Nigeria is still the largest economy in Africa. So, just think about the potential that Nigeria has because of its natural resources, but more than that, because of its dynamism and all of its population. Nigerians are more entrepreneurial by nature.
"No country has become prosperous and realised its potential, eliminated poverty without doing two simple things: investing in its people, and unleashing the power of the private sector in creating jobs by investing and growing business. And then, of course, the basic function of the state is to provide security and law and order."
According to Chaudhuri, to invest in people entails basic services, basic education, primary healthcare and nutrition, among others.
He said, "On this, Nigeria at the moment ranks sixth from the bottom in terms of the human capital index that we produce every year.
"So, obviously, there is a huge agenda in terms of investing in human capital. Nigeria spends more on PMS (premium motor spirit) subsidy than it does on primary healthcare in a year, and we know who the PMS subsidy is benefitting."
He indicated that despite the country's huge potential to attract private capital, the non-oil part of the economy 'is not growing that robustly and certainly not generating revenues that the government needs'.
Chaudhuri said, "So, we see as priorities investments in human capital. But for that, one needs revenues. And there again, Nigeria unfortunately has the distinction of having about the lowest revenue-to-GDP ratio in the world.
 "The standard rule of thumb is that for government to provide the basic services and law and order, it needs between 15 to 20 per cent of GDP as being revenue, and this will be both at the federal and state levels combined.
"In Nigeria, it was eight per cent in 2019. In 2020, in the middle of the Covid-19 crisis and with the fall in oil prices, that went down to about between five and six per cent.
"So, domestic revenue mobilisation is huge. And then the third is enabling the space for private investment. You have to fix the power problem. Power is like the oxygen of an economy. In Nigeria, the private sector is struggling to breathe."
CBN Stops Sale Of Forex To BDCs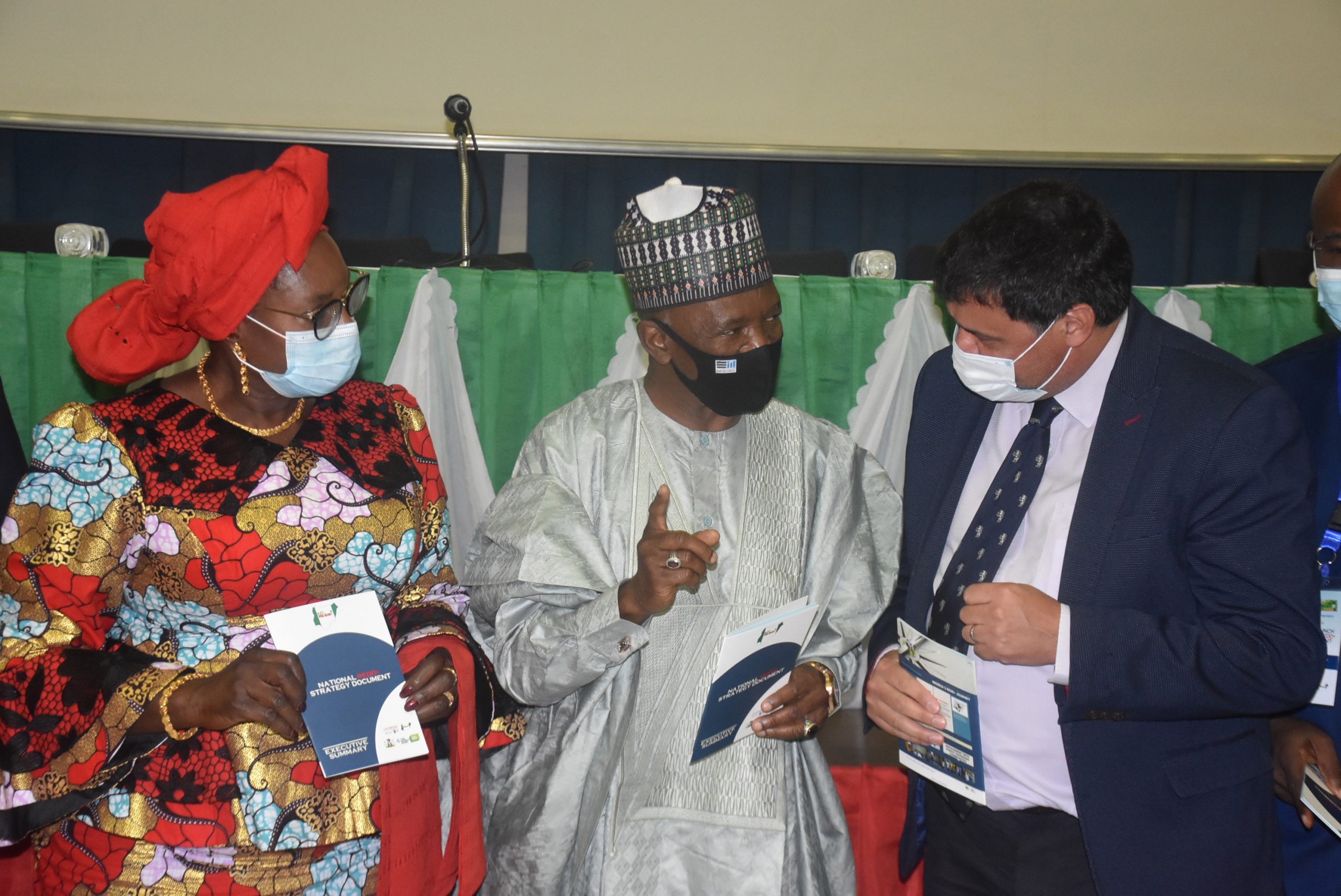 The Central Bank of Nigeria (CBN) as announced immediate discontinuation of sale of Foreign Exchange (forex) to Bureau de Change (BDC) operators in the country.
Mr Godwin Emefiele, the CBN Governor , made this announcement yesterday, while presenting a communique from the apex bank's Monetary Policy Committee (MPC) meeting in Abuja.
Emefiele said that the decision was informed by the unwholesome business practices of the BDCs, which he said had continued to put enormous pressure on the Naira.
He  said ,  henceforth,  the apex bank would sell forex to deserving Nigerians through the commercial banks.
" The BDCs were regulated to sell a maximum of 5000  dollars per day,  but CBN observed that they have since been flouting that regulation and selling millions of dollars per day.
"The CBN also observed that the BDCs aid illicit financial flows and other financial  crimes.  The bank has thus, decided to discontinue the sale of forex to the BDCs with immediate effect.
"We shall, henceforth,  channel all forex allocation through the commercial banks," he said.
He urged the commercial banks to ensure that every deserving customer got their forex demand,  adding that any bank found circumventing  the new system would be sanctioned.
"Once a customer presents all required documentation to purchase forex, the commercial banks should ensure they get the forex.
"Any customer that is denied should contact the CBN on 0700385526 or through the email- cbd@cbn.gov.ng " he said.
The Tide source reports that stakeholders have been calling on the CBN and its MPC to take urgent steps to halt unending depreciation of the Naira.
Recently,  a past President of the Chartered Institute of Bankers of Nigeria (CIBN),  Mr Okechukwu Unegbu,  urged the MPC to focus on policy decisions that would curb rising inflation and stabilise the Naira.
RSG To Privatise Songhai, Fish Farms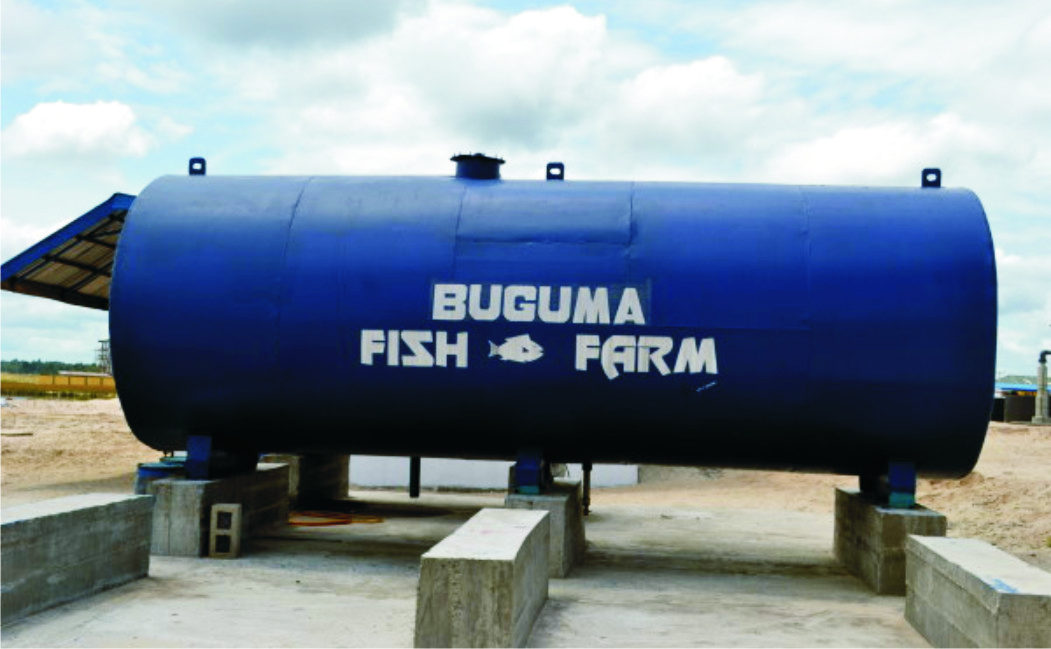 There are strong indications that the Rivers State Government has concluded plans to privatise the moribund Songhai Farm in Tai and Fish Farm in Buguma.
The State Chairman of the Peoples Democratic Party (PDP), Amb. Desmond Akawor, gave this indication while appearing in a phone-in radio programme organised by Silverbird Communications in Port Harcourt at the weekend.
He explained that the previous administration in the state failed to put in place a sustainability programme for these farms, hence they went moribund.
In order to reverse the situation, he said that the present administration was now contemplating a rehabilitation scheme to be driven by a privatisation policy to enable those investments come on stream.
He said the scheme had reached an advanced stage and is to executed by the State Ministry of Agriculture.
On the issue of job creation, Akawor said the administration of Chief Nyesom Wike was using the various construction projects around the state to empower the youths.
He explained that the government had floated a special scholarship scheme in Law and Medical Sciences to create opportunities for young people in various professions.
He called on the opposition to desist from de-marketing the state through propaganda as it's capable of scaring investors away from the state.
Akawor insisted that the Wike led administration has provided an enabling environment for businesses to thrive through infrastructure and improved security.
By: Kevin Nengia