Away With Carnival Hangover
There was time when telephone and electricity poles competed for space along our city roads. They still do, though. But the difference is that the present comatose state of NITEL and the emergence of mobile telephony have put paid to the prevalence of roadside telephone poles.
NITEL, by the way, is an acronym for the irrepressible national controversy that has continued to be known as the Nigerian Telecommunications Plc.
Instances abound where telephone and electricity wires droop dangerously across city streets. They have also been known to form very irritating twines and tangles on the same utility pillars.
While this may still be the situation in most cities across the country, it is certainly not the case anymore in Port Harcourt where the unrelenting effort of the present administration at road construction and rehabilitation has led to the dislocation of such unsightly poles.
What is now becoming worrisome, however, is the menace being posed by leftovers of the so-called street carnivals.
In truth, these events are gradually but steadily taking root as natural sequels to the yearly Port Harcourt Cultural Carnival, otherwise known as CARNIRIV. No sooner would the state government conclude its hosting of the now revived cultural fiesta than youths of most major streets in Port Harcourt city and adjoining Obio/Akpor communities commence preparations for their own funfairs, among other year-end activities.
But whereas the state event is geared toward showcasing the people's rich cultural heritage via a carefully planned programme of activities lasting for no more than one month, its street sequels are largely without any semblance of a cultural outing. The entire celebration which often starts with inter-street football derbies usually culminates in an all-night, open-air musical jamboree.
A radio presenter in the city almost shouted herself hoarse while attempting to call the attention of sanitation authorities to the environmental mess that was created by funsters in the aftermath of a recent street carnival on Obi Wali Road in Rumuigbo.
One of the earliest indicators of such funfests is the hoisting of colourful light bulbs in a crisscrossing pattern along the entire stretch of the celebrating street. What's more, it is even being rumoured that sponsorship of such activities has now become the holy grail of serving and aspiring local government councillors.
Surely, such events usually present an opportunity for the very canny politician to fully identify with his constituents in the hope that they will remain beholden to him, especially on election day.
One is by no means condemning the hosting of carnivals or jamborees by whatever name they may be called. If for nothing else, such events, especially when organised at night by the youths themselves, serve to substantiate government's claim to the return of nightlife in the state capital after some years of regional insecurity.
However, the obverse of all this remains the observation that months after CARNIRIV and the end-of-year street jamborees, some city neighbourhoods still have their ceremonial bulbs on hoist, apparently awaiting the other celebrations that fall due as  the year runs.
Not only have these drooping live wires become dangerous to unsuspecting pedestrians, they have also been seen to obstruct vehicular flow on some popular routes in town.
It is not uncommon for fire service trucks and their accompanying water bowsers to respond to an emergency call by driving through winding alternate routes just because a more direct access route is cluttered with overhanging utility lines.
One needs not mention such other big vehicles like refuse compactor trucks, Coca Cola sales trucks, sewage disposal tankers, water supply tankers, refrigerated trucks, fuel tankers, tipper trucks and sundry lorries whose drivers hardly escape harassments by wayward boys whenever their vehicles violate an overhanging bulb or wire.
For a city like Port Harcourt whose destination branding has already gone into overdrive, anything that would constitute a hindrance to investors wishing for a smooth distribution of their products and services around town should be dismantled. And now, to my mind, is the psychological moment to do just that.
Ibelema Jumbo
FG To Eradicate Multiple Taxation In Mining Sector – Adegbite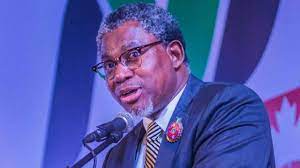 The Minister of Mines and Steel Development, Mr Olamilekan Adegbite, says the Federal Government is setting in place various measures to eradicate multiple taxation for miners.
At the flagship Forum last Tuesday in Abuja, Adegbite said the ministry was engaging with the three tiers of government to resolve this issue.
He said that this informed the recent webinars and advocacy engagements by the ministry with all stakeholders in the country involved in the mining industry.
He said that though the constitution vested control of mineral resources in Nigeria in the Federal Government, the fund goes into the Federation Account, of which everybody participates.
He added that all the 774 local governments got money from that account but if they cut corners by disturbing the miners with unnecessary local taxes they get discouraged.
"So, it is double jeopardy when you go and do all these illegal taxes, or you go and disturb the miners, when you will benefit from what is derived in your place, you get a 13 per cent derivation.
"You also get your share of the federal accounts as of course laid down statutorily. So, it is a continuous process, we educate everybody and I think we are getting good results."
The minister said there was a Mineral Resource Committee (MIRENCO) in every state and the chairman was nominated by the governor of that state, so that he would be in the know about everything going on about mining in that state.
He said that the chairman of that committee was to oversee all the activities between the miners, the community, the state government and the Federal Government.
"So, on that committee, the Federal Government has representatives, the local government has representatives, the governor chooses the chairman and then Ministry of Environment and other stakeholders bring in representatives as well.
"So, through this committee, everybody can participate, and make sure that we work in harmony, bake a bigger pie so everybody can share.
"So, it is continuous advocacy, we let them know what we are doing and of course they can also participate, where they do not understand or where the governor has any problem he can always ask the chairman."
On the issue of rock blasting, he said cities had expanded to meet quarries.
According to him, quarrying is a necessity, because stones are needed to make concrete when building roads and houses.
Nigeria Lost N53.26bn To Gas Flaring In Two Months – NNPC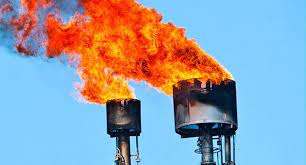 Nigeria lost an estimated N53.26billion in the first two months of this year as international oil companies and local players flared a total of 33.04 billion standard cubic feet of natural gas.
The oil companies wasted 17.53 billion scf of gas in February, compared to 15.51 billion scf in January, according to data obtained from the Nigerian National Petroleum Corporation.
With the price of natural gas put at $3.93 per 1,000scf as of Wednesday, the 33.04 billion scf flared translates to an estimated loss of $129.85million or N53.26billion (using the official exchange rate of N410.13/dollar).
The NNPC, in its latest monthly report, said out of the 206.05 billion scf produced in February, a total of 133.06 billion scf was commercialised, consisting of 40.15 billion scf and 92.91 billion scf for the domestic and export market respectively.
It said this implied that 64.48 per cent of the average daily gas produced was commercialised while the balance of 35.52 per cent was re-injected, used as upstream fuel gas or flared.
Gas flare rate was 7.67 per cent in February (i.e. 565.52 million standard cubic feet per day), compared to 7.73 per cent in January (i.e. 554.01 million scfd).
In January, a total of 223.55 billion scf of natural gas was produced, translating to an average daily production of 7,220.22 million scfd.
Out of the total gas output in January, a total of 149.24 billion scf was commercialised, consisting of 44.29 billion scf and 104.95 billion scf for the domestic and export markets respectively.
Firms producing less than 10,000 barrels of oil per day will pay a gas flare penalty of $0.5 per 1,000 scf.
The penalties paid by oil and gas companies for flaring gas in the country will be invested to build midstream gas infrastructure in host communities, according to a new provision introduced into the Petroleum Industry Bill by the National Assembly.
"Moneys received from gas flaring penalties by the commission (Nigerian Upstream Regulatory Commission) pursuant to this subsection, shall be transferred to the Midstream Gas Infrastructure Fund for investment in midstream gas infrastructure within the host communities of the settlor on which the penalties are levied," the Senate and House of Representatives said in subsection (4) of section 104 of the bill.
Nigeria To Boost Trade Volume Through ECOWAS TPOs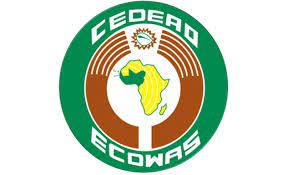 Nigeria is poised to boost its non-oil exports following the official launch of the Economic Community of West African States (ECOWAS) Trade Promotion Organisations (PTOs).
With Executive Director /CEO of the Nigerian Export Promotion Council (NEPC) Segun Awolowo, as the inaugural president of the ECOWAS TPOs, the NEPC is repositioning the nation's export through the implementation of its N50 billion Export Expansion Facility Programme (EEFP), a part of the Economic Sustainability Plan whose development and implementation is being led by the Vice President.
EEFP is expected to significantly raise the volume of non-oil exports in Nigeria, and it's a spin-off of the Zero Oil Plan developed by Awolowo and approved by the President.
Besides providing financial support for the average Nigerian exporter, EEFP is also going to see the establishment of top-notch warehouses close to airports where Nigerian goods meant for export would be packaged to globally competitive standards ahead of their exportation.
The EEFP, in line with the FG'sEconomic Sustainability Plan (ESP), is focused on cushioning the effects of the Covid-19 pandemic on non-oil export businesses,thereby safeguarding jobs and creating new ones.
In March, Minister of Industry,Tradeand Investment (MITI), Niyi Adebayo, officially flagged off the EEFP and launched the first online Grant Management Portal (GMP) for non-oil exports.
While the EEFP is being implemented by the NEPC, the Federal Ministry of Industry, Trade and Investment is the supervisory body over the agency and its operations.
It was learnt although the programme anticipated 500 beneficiaries, since the launch, it has received over 3,500 applications for the grant, out of which over 2,000 were verified after meeting the eligibility criteria.
Federal Government officials said further details and plans on disbursement to final successful beneficiaries are being awaited.