Greeks Resign To €130bn Bailout Bond
Greeks resigned themselves yesterday to a 130-billion-euro EU/IMF bailout that won their country a last-minute reprieve from bankruptcy at the price of a decade of austerity and humiliating foreign scrutiny of national finances.
Agreements among euro zone ministers during all-night talks in Brussels secured a second rescue package since 2010 in return for a new round of spending cuts that have already cost thousands of jobs and eroded public services.
Relief mingled with a sense of shame on the streets of Athens as Greeks who in two months could be choosing a new government digested what the deal means for a country now being treated as the sick patient of the 17-nation currency union.
"We are like drug addicts who have just been given their next dose, this is what they've reduced our country to," Ioulia Ioannou, 70, a retired nurse, said of the country's politicians.
"I don't know who I will vote for. I'd vote for a new party if someone had the courage to create one," said the life-long voter for the ruling Socialist PASOK party, whose popularity has been hammered by the crisis.
"For the first time, I'm embarrassed to say I'm Greek."
Fellow pensioner Vasia Angelou, born to Nazi occupation of Greece during World War Two and who saw harsh junta rule during the 1960s and 1970s, said the deal at least averted the risk for now of Greece leaving the euro and even the European Union.
"I'm relieved," the retired advertising firm employee said, according to The Tide source.
"We have lived through worse times in Greece and many people don't realise life would be much harder if we were kicked out of Europe. I have some hope at least my children's lives will be better," she said of two grown-up children studying in Britain.
But the Demokratia tabloid that has run computer-generated pictures of Chancellor Angela Merkel in a Nazi uniform splashed the front-page headline: "130 billion in chains."
"Salvation under conditions," ran the headline of the centre-left Ta Nea newspaper in a front-page editorial.
Austerity measures have already triggered mass street protests in Athens and street clashes between security forces and masked youths who this month torched dozens of buildings.
In a possible foretaste of tensions to come, dozens of fuel station owners and truck drivers blocked roads on Tuesday outside a finance ministry building with banners attacking international lenders to Greece as "thieves and smugglers."
The country's two main unions, GSEE and ADEDY, called for protests on Wednesday and leftist parties enjoying a rise in popularity said the price of avoiding default was too high.
"The other side of the coin is the disorderly default for the people," Aleka Papariga, head of the communist KKE party, told a news conference. "A new hell awaits them."
Lucas Papademos, Greece's technocrat caretaker prime minister, had told lawmakers to back the deeply unpopular international financial rescue or condemn the country to "uncontrolled economic chaos and social explosion."
Unemployment has leapt to 20 percent and street crime is up as the Greek economy has shrunk by over 16 percent since a 2008 peak, weighed down by spending cuts, the global downturn and the cost of servicing debt now at 160 percent of national output.
The Brussels deal was only secured after private holders of Greek bonds agreed to take deep losses on their investments and after northern states led by EU paymaster Germany demanded, and won, unprecedented rights to inspect Greece's finances.
The EU's executive European Commission arm said it would finalise arrangements this week to send in new officials from other European countries to monitor how Athens acts on agreed reforms, including in sensitive areas such as tax evasion.
"I am embarrassed as a Greek citizen to have a permanent surveillance committee," said fruit vendor Raptis Michalis.
"It is as if we don't have in Greece educated and able people to govern the country," he said, forecasting that Greece would still default on its debt a few months down the line.
A government spokesman said foreign officials would merely offer technical assistance and played down an agreement with lenders to set up an escrow account to ringfence bailout funds for debt repayment. But others were of a different view.
"The escrow account suggests the country is not reliable," said George Koumoutsakos, a European Parliament deputy for the New Democracy (ND) conservatives in the ruling coalition.
"But I would say that this is not the worst thing. The surveillance mechanism is much more degrading."
In the lead-up to the vote Greece's president accused German Finance Minister Wolfgang Schaeuble of insulting his nation, reflecting growing public resentment of almost daily lectures from Berlin on the dire state of the Greek economy.
"I cannot accept Mr Schaeuble insulting my country," said Karolos Papoulias, an 82-year-old veteran of Greece's resistance struggle against the Nazi occupation and who also played a part in the resistance to the junta.
"Who is Mr Schaeuble to insult Greece? Who are the Dutch? Who are the Finnish?" he said in a speech earlier this month that captured the depth of feeling about foreign intervention in Greek affairs.
Voters' disenchantment with politicians they blame for years of economic mis-management has sent ratings for PASOK and ND, which have dominated politics since junta rule,  to record lows.
A survey by pollster GPO carried out days after parliament's Feb 13 backing for 3.3 billion euros of new austerity measures, showed the two mustering less than a third of votes between them as small left-wing rivals gained ground.
But separate poll findings that consistently show most Greeks want to stay in the euro zone, together with laws aimed at ensuring that elections create solid coalitions, could still favor the two big parties in elections slated for April.
Traders Protest FG's Move To Restore Festac Town
The move by the Federal Government to restore Festac Town in Lagos to its original status has sparked up protest among traders occupying Agboju Amuwo Planks and Building Materials Market.
The traders on Wednesday, protested at the FHA office in Festac Town against the demolition of their market, following the demolition of illegal structures by the Federal Housing Authority (FHA) ahead of the restoration. 
The Tide recalls that there was a petition to the Minister of Works and Housing, Mr Babatunde Fashola, in 2020 about illegal structures that had taken over Festac Town.
Speaking at a stakeholders' meeting on the restoration of Festac town organised by FHA, last year, its South-West Zonal Manager, Mr Akintola Olagbemiro, said, "This year, we commenced the restoration of Festac town, following the consent judgement from the court against illegal occupants of Festac land.
"Our action is to save the residents from the insecurity that has taken over the entire Festac town as a result of illegal structures everywhere".
The chairman of allottees of First Gate to Third Gate, Mr Kole Olatunji, in his remarks at the meeting said the land from First Gate to Third Gate was allocated between 1985 and 1999, noting that with the consent judgment, original owners of the land as allocated should take over their plots.
But the chairman of plank market, Muhammed Bello, protested the seven-day notice given to traders to vacate the place without alternative arrangements.  
Bello said: "How do they expect us to remove our wares in seven days?
"What we want is that they should allow us to remain there and we will pay whatever amount they ask us to pay".
Speaking in the same vein, the chairman of Cane Chair and Furniture Association, Emmanuel Okoye said: "We need freedom. Let them tell us where they want us to stay. That place was swampy. We filled the place with several millions of Naira which we got as loans.
"We also rely on loans to do our business. Whatever the government wants us to pay; we are ready to pay to remain there. We have been there for 27 years. What we lost to the demolition is over N300 million".
Fuel Tanker Explosion Kills Five, Injures Two In Ogun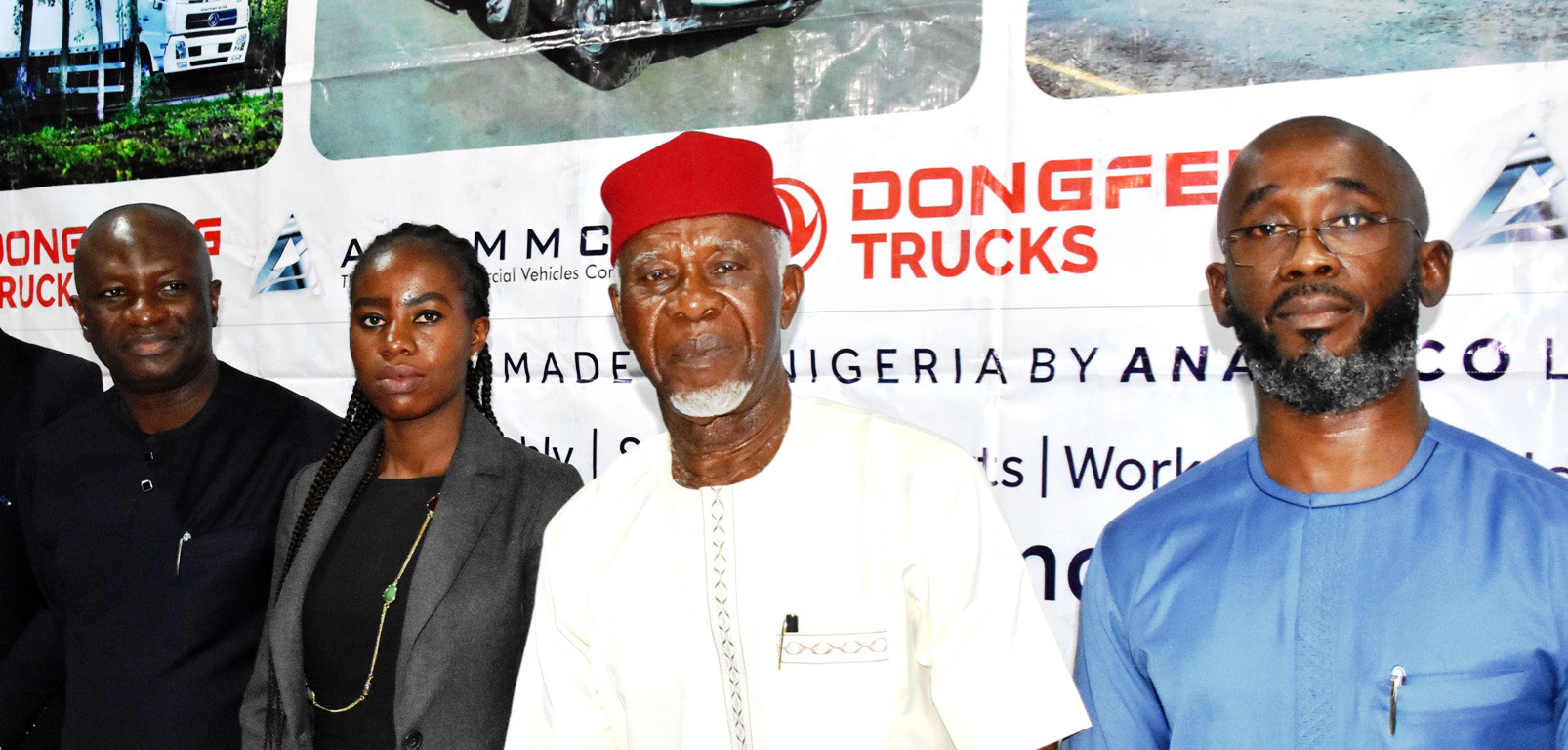 No fewer than five persons were on Wednesday burnt to death, while two others sustained first degree of injury in a fuel tanker explosion at Ajilete, along Owode-Idiroko road, in Yewa South local government area of Ogun State.
Eyewitness accounts revealed that a truck bearing 33,000 litres of petroleum product was descending the steep portion of the road when its tank suddenly detached from truck's body and tumbled to the ground with a bang.
The explosion, the witnesses said, killed five persons on the spot, while two other persons were injured.
The Tide learnt that the seven victims were all residents of the area where the accident occurred.
Confirming the incident, the Federal Road Safety Corps (FRSC) Commander, Idiroko Unit, Akinwunmi Olaluwoye, said five deaths were recorded in the accident which occurred at about 8.15 am on Wednesday. 
According to him, the remains of the dead had been claimed by their families.
He disclosed that a bus and a motorcycle were also caught in a web of the explosion and razed.
He said, "no vehicle rammed into the tanker. The tank dropped off from the back of the tanker and exploded. The number of persons involved are seven; five dead, two injured.
"The driver had taken away the head of the truck as at the time we got there. But we have allowed the police to take charge and handle that aspect".
Travellers To Access $4,000  As CBN Boosts Forex Supplies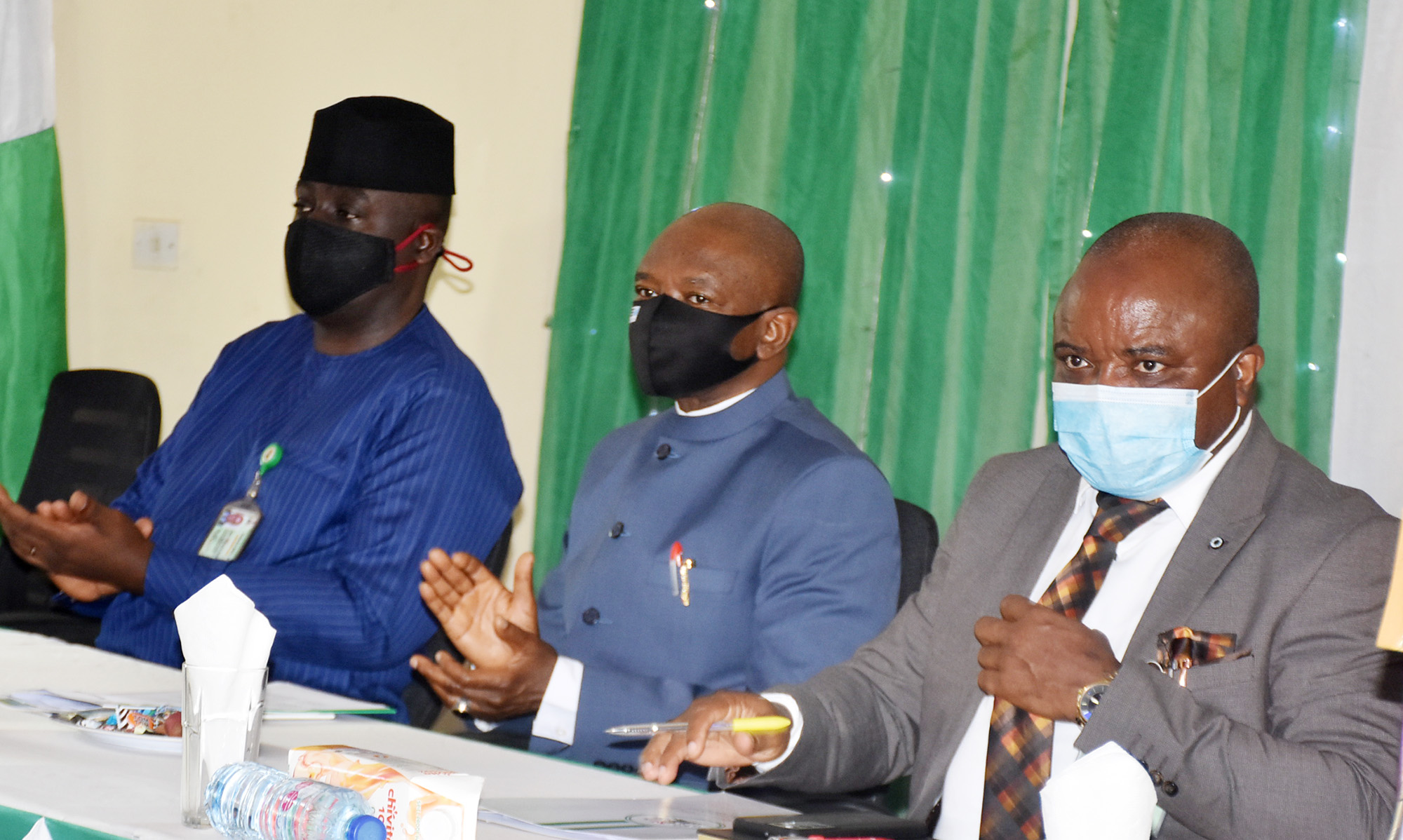 Nigerians travelling abroad can now access a maximum amount of $4,000 foreign exchange from banks following the Central Bank of Nigeria's (CBN) announcement to increase forex supplies.
The CBN had said in a recent statement that it had concluded plans to increase the amount of foreign exchange allocated to banks to meet legitimate needs.
This followed the warning by the CBN Governor, Mr Godwin Emefiele, to Deposit Money Banks to desist from denying customers the opportunity to purchase foreign exchange.
The purposes to access forex included Personal Travel Allowance, Basic Travel Allowance, tuition fees, and medical payments as well as Small and Medium Enterprises transactions or for the repatriation of Foreign Direct Investment proceeds, the CBN had stated.
Sources from some of the banks said those travelling on business trips could also access a maximum amount of $5,000 for each trip.
At a virtual Bankers' Committee meeting last week, the bankers discussed how the CBN intended to assist with forex to ensure availability for the upcoming summer period and the return of students to school in September.
The CBN also said the BDCs would continue to have their weekly allocations.
The committee observed that the rates were going up.
It stated, "The CBN has said that all the banks must make availability at all times and anyone who wants to buy BTA, PTA, medical fees, student school fees and all the eligible invisible purchases to ensure that Nigerians are not forced to go and queue in the parallel market.
"So what the Central Bank is doing is to encourage all banks to make sure that there is available forex at all times, and that his information should be communicated on all our platforms.
"We are asking our customers to come to the branches and for BTA, for example, present the required documents, which are basically your international passport, your visa, your valid ticket and fill up the form in the bank.
"And what we have been instructed to do is ensure that we don't turn anybody back and that we should request from the Central Bank once we exhaust the forex that we have.
"The idea is to have a hitch-free summer period and the resumption for children to go back to school. The idea is to ensure there is less pressure on the forex and then the rates will come down".
Speaking during the virtual meeting, the Group Managing Director, Access Bank, Herbert Wigwe, said, "I think again as part of the Central Bank's role in terms of price stability and the need to support small and medium enterprises, there was highlight of the need for banks to go and support SMEs who import small raw materials for them to set up their businesses".
The Managing Director, Ecobank, Patrick Akinwuntan, said, "All banks are available to ensure forex need is met."
Managing Director, Sterling Bank, Abubakar Suleiman, said the CBN had provided sufficient foreign exchange to meet the needs of all legitimate Nigerian travellers and therefore, the idea of going to any other market should not arise at all.