Danger Next Door …As Lassa Fever Claims Casualty In Rivers
Since 1969, when two nurses on a mission in Nigeria were killed by the very deadly disease known as Lassa Fever to date, not many ever imagined that a danger perceived to be far far away from home could be such a health emergency in Rivers State. But State Commissioner of Health, Dr Sampson Parker confirmed last Friday, that Lassa Fever might just be next door and called for caution, better hygienic living and total avoidance of self-medication when any feveral symptoms are observed.
Addressing newsmen in his office, at the state Secretariat complex, Port Harcourt, a worried Health Commissioner announced that so so close, Lassa Fever had already claimed its first casualty in the state, while six other cases have been confirmed.
To tackle the epidemic, he said the more than 110 primary health care centres have been equipped to face the challenge, and adequate medical personnel trained and  dispatched accordingly, while aggressive enlightenment has been launched to alert the citizenry, particularly rural dwellers of the lethal nature of the viral threat.
Dr Parker explained that a Rapid Response Team is already at work, pushing Rapid Diagnosis test kits for use by the various healthcare centres, in order to institutionalize them so that no more medical staff is taken unawares. Headed by the Chief Medical Director of the University of Port Harcourt Teaching Hospital (UPTH), Prof A .C Ojule, the quick response team had been inaugurated Monday, last week, in a swift reaction to curb the viral scourge. It is made-up of state health officials, their counterparts from the Federal Health Ministry and the UPTH and are already on top of the situation.
While that is on, the Public Health Department of the state Ministry of Health has designed, published and started circulating flyers on facts of Lassa Fever, for the proper understanding of the public.
So, what exactly is Lassa Fever? Where from? What are the signs and symptoms? How are Human beings infected? How can  Lassa Fever be prevented?
All these questions are answered in My Agony today, as a public service contribution of The Tide Newspapers.
History
Lassa Fever, as stated earlier is a highly infectious disease caused by a virus that is native to West Africa. Lassa Fever was first diagnosed in 1969, in a community called Lassa, when two nurses on mission in Nigeria died from it. The newly discovered Lassa Virus takes its name after that same Nigerian town The Tide research revealed to be in Borno State, where the first diagnosis occurred. The Lassa Virus comes from the family of viruses called Arenaviridae. Carried by animals, it is a zoonotic RNA virus with a single strand.
Lassa Fever is endemic to areas of West Africa. Cases have been reported in Nigeria, Guinea, Sierra Leone, and Liberia. As the virus is carried by various species of rodents throughout West Africa, Lassa Fever has a geographic range all throughout the region and potentially beyond.
It is estimated that there are anywhere between 100,000 to 300,000 individuals infected by the Lassa Virus each year. Approximately 5,000 of such cases result in death. Parts of Liberia and Sierra Leone report that nearly 16% of the population in hospitals have Lassa Fever, which gives a crude picture of the severity of the disease in the region.
The reservoir of the Lassa Virus is the multimmammate rat from the genus Mastomys. At least two species of such rodents act as hosts to the virus in Sierra Leone. The rodents reproduce very quickly and often, creating large populations that populate the forests and the savannas of East, Central, and West Africa. Mastomys rodents can colonize human establishments. Such factors make the transmission of the Lassa Virus to humans relatively easy.
Human's Infection
Mastomys rodents excrete the virus in their droppings and urine. The virus is transmitted to humans when an individual comes in direct contact with the contaminated waste. Alternately, a person may touch objects or consume food that have been contaminated with rodent waste. The virus could also enter through open wounds or sores. Inhalation of the virus is possible when a person breathes in minute particles of contaminated air and is known as airborne or aerosol transmission. In some parts of Africa, Mastomys rodents are eaten as a food source so infection may happen when they are captured and prepared for consumption.
Transmission may occur from person to person when an individual makes contact with any tissue, blood, excretions or secretions of an infected person, but casual contact will not spread the virus. Nosocomial transmission can also occur with contaminated needles or other medical equipment.
Symptoms To Watch
The symptoms of Lassa Fever begin approximately one to three weeks after the initial infection. Symptoms may include pain in the chest wall, fever, back pain, abdominal pain, sore throat, conjunctivitis, swelling in the face, diarrhea, mucosal bleeding and proteinuria. There have been reports of neurological issues such as tremors, encephalitis, and hearing loss. The symptoms of Lassa Fever are so diverse that diagnosis can be challenging.
Clinical Diagnosis
The diagnosis of Lassa Fever requires laboratory testing. Enzyme-linked immunosorbent serologic assays are used to find Lassa antigen as well as IgG and IgM antibodies. It takes about a week to culture the virus. In post-mortem examination, immunohistochemistry is used on tissue specimens. Reverse transcription-polymerase chain reaction can be used to detect the virus as well, but this method is typically reserved for research work rather than clinical.
Likely Complication
Deafness is a standard complication of Lassa Fever and can occur in varying degrees in approximately a third of all cases. Permanent loss of hearing is typical and seems to have no correlation to the severity of the case. Another grave complication of Lassa Fever is sudden abortion.
Fatality Level
Approximately 20% of hospitalized Lassa Fever patients die from the disease. Approximately one percent of infection cases without disease results in death. The death rate for Lassa Fever is especially high for pregnant women in their third trimester. Approximately 95% of unborn fetuses die if the mother is infected.
Treatment And Control
Treatment for Lassa Fever requires an antiviral medication called Ribavirin. Ribavirin is especially effective during the early stages of Lassa Fever. Supportive treatment such as maintaining blood pressure, oxygenation, and electrolyte and fluid levels are required for a full recovery. Any secondary infections that arise should be treated.
High Risk Areas
People living in areas with Mastomys rodents are at high risk. Medical care workers in such areas should take care to wear protective gear when treating any patient. Preventive measures include avoiding contact with rodents, keeping food in rodent-proof receptacles, and practicing excellent hygiene of the person and the household. Do not consume rodents; pest control and extermination is recommended. When nursing a person with Lassa Fever, wear protective clothing, gloves, and masks and take care not to come in contact with any bodily fluids. Practice proper equipment sterilization and keep infected individuals isolated from others until full recovery.
So, for Emphasis, How can Lassa Fever be prevented?
•By avoiding contact with rats (mastomys Rodents) especially in the regions where outbreak occurs
• Put away food in Rats proof containers
• Keep the surrounding clean. It helps drive rats from entering your homes. .
• Use rat traps in and around your homes
• When caring for patients with lassa fever, apply Isolation precaution methods. Eg (1) wearing of mask, Gloves, Gowns and Goggles (2) Use infection control measures eg Sterilization and Isolating infected patients from contact with unprotected persons until the disease has run its course
• Carry out effective health Education especially in high-risk areas about ways to  decreasing rat population in their homes.
Here in Rivers State all necessary steps have been taken to ensure that the scourage is curtailed and medical personnel free from infection, with the urgent training of medical staff, provision of required drugs and an aggressive public enlightenment of the public. But all these would not achieve the desired ends unless other neighbouring states take similar urgent proactive measures.
More importantly, the relevant social institutions must make necessary arrangement to remove from the streets destitutes and others with all manner of contagious afflictions and be quarantined so that society may be spared the agony of suffering for being a neighbour's keeper.
My Agony is that while Rivers is still battling population explosion on account of its cosmopolitan pedigree and being heart of the  nation's oil and gas production, even rodents, hitherto unknown to our culture and clime, not only seek to be part of the population, but a deadly one.
With additional information from on-line research
Soye Wilson Jamabo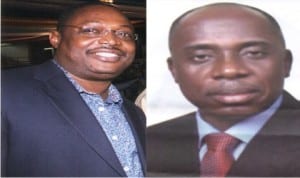 90% Of Money Laundered Via Real Estate, EFCC Reveals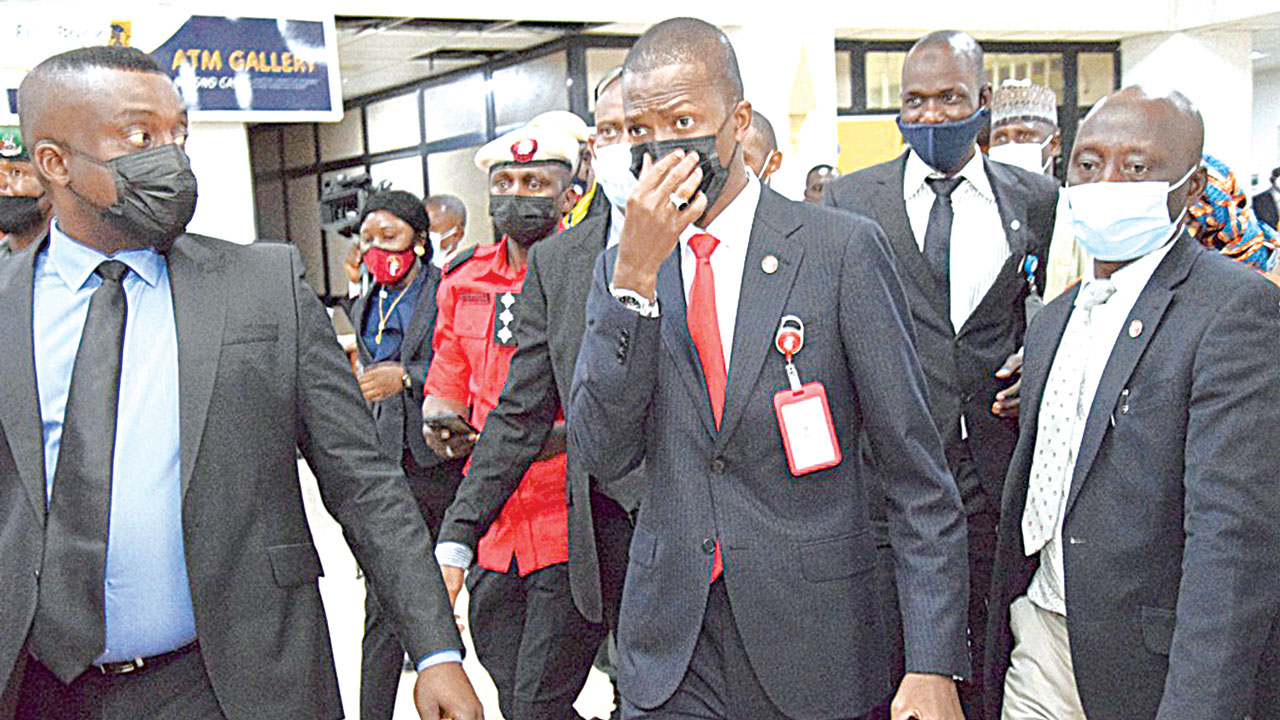 The Economic and Financial Crimes Commission (EFCC) says about 90 per cent of money laundering is done through the real estate sector.
The commission's Chairman, Abdulrasheed Bawa, stated this while featuring on Channels TV's Sunrise Daily, yesterday,
According to him, although the sector is monitored via the special control unit, more needed to be done.
According to Bawa, "One of the problems we have now is the real estate. 90 to 100 per cent of the resources are being laundered through the real estate."
He said there are so many issues involved, but that they were working with the National Assembly to stop what he called "the gate keepers" as there would be reduction in looting if there is no one to launder the money.
Bawa, the EFCC boss, gave an example of a minister who expressed interest in a $37.5million property a bank manager put up for sale.
He said, "The bank sent a vehicle to her house and in the first instance $20million was evacuated from her house.
"They paid a developer and a lawyer set up a special purpose vehicle, where the title documents were transferred into.
"And he (the lawyer) is posing as the owner of the property. You see the problem. This is just one of many; it is happening daily."
The EFCC chairman also revealed that he receives death threats often.
Asked to respond to President Muhammadu Buhari's frequent "Corruption is fighting back" expression, Bawa said he was in New York, USA, last week, when someone called to threaten him.
"Last week, I was in New York when a senior citizen received a phone call from somebody that is not even under investigation.
"The young man said, 'I am going to kill him (Bawa), I am going to kill him'.
"I get death threats. So, it is real. Corruption can fight back," he said.
On corruption in the civil service, he said there were a lot of gaps, especially in contracts processing, naming "emergency contracts" as one.
Bawa said, "A particular agency is notorious for that. They have turned all their contracts to emergency contracts."
However, he said, EFCC has strategies in place to check corruptions, one of which is "corruption risk assessments of MDAs".
According to him, "I have written to the minister and would soon commence the process of corruption risk assessments of all the parastatals and agencies under the Ministry of Petroleum Resources to look at their vulnerability to fraud and advise them accordingly."
Asked if the scope of corruption in the country overwhelms him, Bawa, the EFCC boss said, "Yes, and no."
We've Spent N9bn To Upgrade RSUTH, Wike Confirms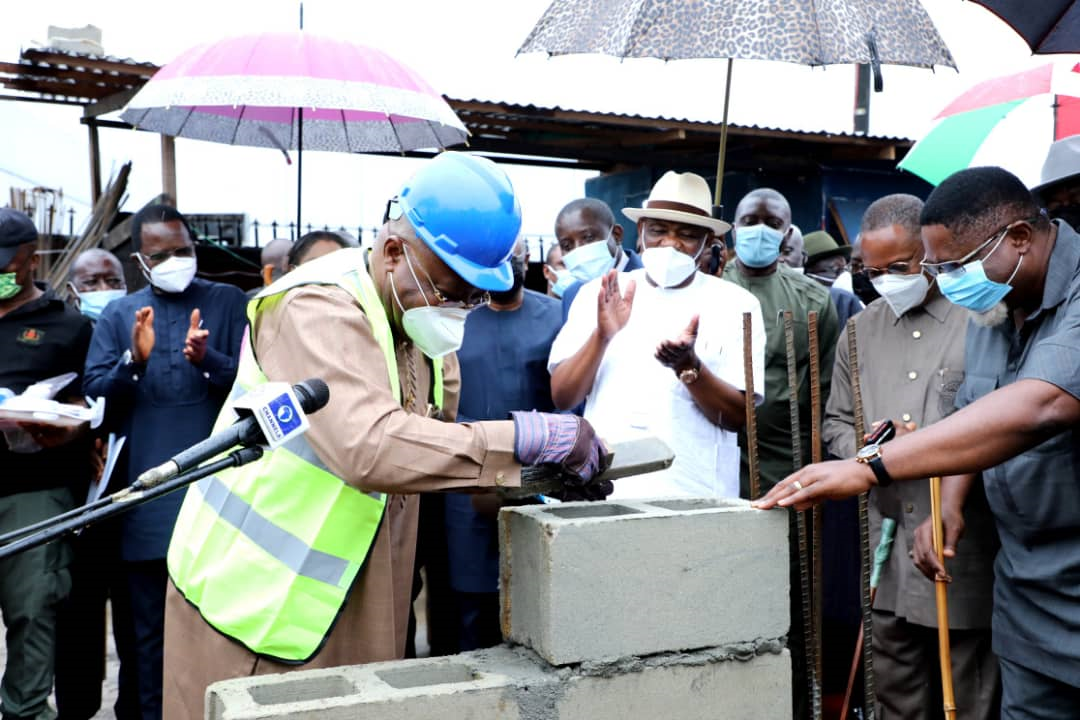 The Rivers State Governor, Chief Nyesom Wike, says his administration has spent N9billion in upgrading structures and installation of new equipment at the Rivers State University Teaching Hospital (RSUTH).
He said the fact that 40 per cent of the 2021 budget of the state is dedicated to provision of quality healthcare delivery was a further demonstration of the priority placed on the sector.
Wike made the explanation at the foundation laying ceremony for the construction of a Renal Centre at RSUTH, last Friday.
The governor said he made promise to Rivers people that the best would be provided to them in all sectors of the society within his capability because of the mandate they gave to him.
"As we came on here, I just looked around and I see the changes in this teaching hospital. I can say that we have put not less than N9billion in this teaching hospital.
"If you look at the budget, the health sector alone, what it's taking from the Rivers State Government is not less than 40 percent of the 2021 budget."
Speaking further, Wike said the state government cannot afford to implement free medical service programme in the present economic circumstance.
While dismissing the request for a subvention for RSUTH, Wike, however, commended the chief medical director and his team for their commitment to turnaround the fortunes of RSUTH.
"I have never seen anywhere that health services can be totally free. They're telling me that people who come here can't pay. I have never declared that this state is going to take over the health fees of anybody."
Also speaking, the former Minister of Transport, Dr. Abiye Sekibo, who performed the flag-off, noted that Wike's achievements in the health sector in particular, surpass what former governors of the state had done.
Sekibo said that the governor has given equal attention to every section of the health sector by providing complete health infrastructure that was positioning the state as a medical tourism destination in Nigeria.
Earlier, the Rivers State Commissioner for Health, Prof Princewill Chike, lauded Governor Nyesom Wike for his interest in the health of Rivers people.
He noted that the renal centre, when completed, would become another landmark development project in the health sector that would handle and manage all kidney-related ailments.
In his remarks, the Chief Medical Director of the Rivers State University Teaching Hospital, Dr. Friday Aaron, commended Wike for approving the renal centre.
Aaron explained that chronic kidney disease was a major burden globally with estimated 14 million cases in Nigeria.
According to him, over 240,000 of these cases require renal replacement therapy in the form of dialysis and renal transplant.
The CMD said the building that would house the centre was expected to be completed in six months and consists of two floors.
The ground floor, according to him, would house the haemodialysis unit with eight haemodialysis machines.
He further explained that the first floor of the centre would house the surgical component where most of the sophisticated equipment for kidney transplant would be installed.
Aaron said Wike has released the funds required to build, equip the centre as well as for the training of personnel locally and internationally.
Power Generation Falls 23% To 3,172MW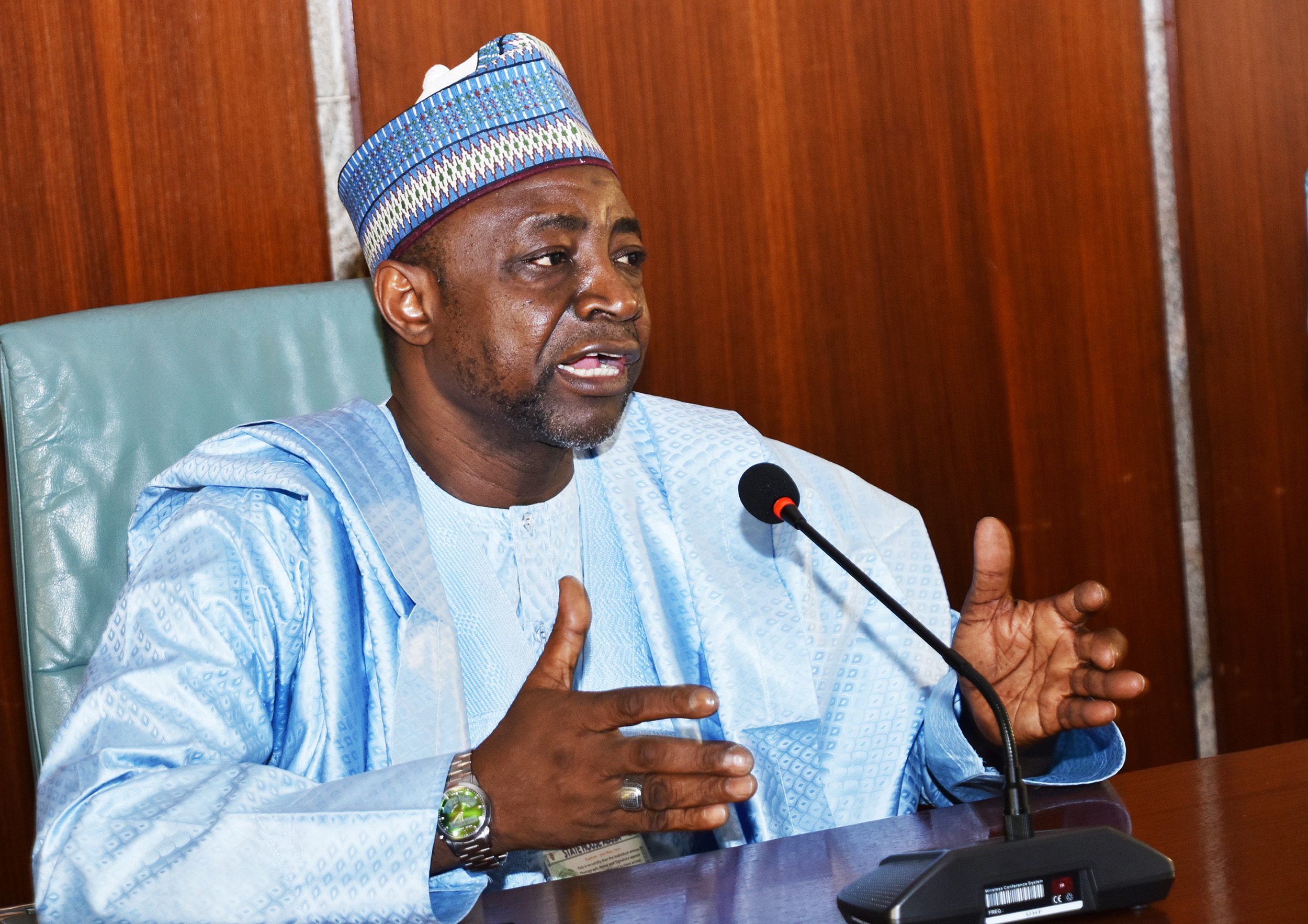 Power supply in Nigeria has failed to improve on last week's performance, as it fell by 22.9 per cent from peak generation of 4,115Megawatts on Saturday to 3,172.20MW as at 5pm, yesterday, latest data from the System Operator has shown.
According to the data, most power plants were operating far below capacity due to gas shortage with Olorunsogo Power Plant 335MW capacity; and Sapele Power Plant, 450MW capacity; completely out.
Egbin was generating at 746MW; Omoku 37.20; Omotosho (NIPP) at 105MW; while Afam was generating at 80MW.
The data showed that on the average power generation in the past seven days were 4,120.9MW on Sunday, June 6; 4,249.4 on Monday, June 7; 4,000.9MW on Tuesday, June 8; 3,720.7 on Wednesday, June 9; 3,517 on Thursday, June 10; 3,765MW on Friday, June 11; and 4,115MW on Saturday, June 12.
The International Oil Companies (IOCs), had last warned that despite Nigeria's huge gas reserves a lot needs to be done to attract investment to the sector to develop gas reserves to boost power generation in the country.
Speaking at the just concluded Nigeria International Petroleum Summit, the Chair, Shell Companies in Nigeria/MD SPDC, Osagie Okunbor, said with 203trillion Cubic Feet of gas reserves, what was needed in the country is to deliver projects that would produce the gas.
"The challenge is not just growing the reserves but in producing these reserves for the benefits of our country. Essentially growing the reserves and delivering on the production is a function of two or three elements.
"I like to see infrastructure that is required for the development of these resources at two levels. Soft infrastructure is often the one that is more important than and that is the one that is actually drives most of what you see at site."
"Soft infrastructure refers to the enabling environment and nothing pleases me as much seeing both the Senate President and the speaker of the house give very firm commitments about trying to pass the PIB this month.
"That is probably the big one of the enabling environment to provide the kind of stability we also need all sorts of other issues we need to that we have discussed severally in terms of sanctity of contract, stable policies and collaboration and I think we are well on our way there", he added.