The President's Cross …As Jonathan Battles To Be Understood
From when Nigeria's serving President Goodluck Ebele Jonathan took oath of office as Vice President to his principal, Late President Umaru Yar'Adua in May 2007, up to when, on account of his master's death he became acting President and re-elected May, last year up till December 31, 2011, not once did Nigerians witness official hike in prices of petroleum products, particularly fuel. Instead, the price of fuel was slashed under the duo's watch, from N75 per litre to N65.
Also, due largely to the liberalization of the petroleum sub-sector, the perennial problem of long queues at filling stations on account of scarcity of the product was eliminated. What was scarce was kerosene. But why? Marketers needed it to adulterate aviation fuel.
Why then should one with such pedigree become a saddist over-night? Why should a child of very indigent parents from the little town of Otueke in today's Bayelsa State, who, so poor, could not afford footwears to school, choose to inflict on others such pain, hunger and endless suffering of the kind Nigerians today protest against, simply because he has crossed the crucible? Why should a President who promised a breathe of fresh air turn around to choke the masses with such grueling discomfort, by the removal of what is said to be left of the subsidy on petroleum products?
In fact, why is the Nigerian President, allowed to be so powerful as to unilaterally wage such a war on his own people and still cow all other political, natural and spiritual leaders into submission? Why does the vibrant National Assembly feel helpless and instead urge dialogue? Why? Why now?
Or, is it simply a case of the child not being able to see, even from a roof-top, what an elder sees sitting?
Furthermore, why should one so popularly elected, devoid of ethnic, religious, class, regional or even partisan political lines choose to lose such popularity, just for the sake of being a saddist? Is power such an intoxicant as to change a once amiable gentleman into an incurable political drunk? Why? Why now?
Most importantly, why has Mr President refused to change course in the face of increasing protests in Lagos, Kwara and elsewhere, with an even bigger threat by both the Nigeria Labour Congress (NLC) and the Trade Union Congress (TUC) to join the sway today? But was it not the same President who, priding himself as a listening leader once ate his words, on account of public outcry, after his publicly pronounced ban on all Nigerian's teams participation in any FIFA organised soccer competitions for two years? Why? Why not now?
Even so, desirous to be fair, albeit reluctantly, I laboured to weigh the other side of the argument, if for nothing else, to satisfy my conscience that my case against a wicked President, who promised a breathe of fresh air was and is still rock-solid; that the Otueke born indigent son, has, like others before him, actually kicked off the ladder, from whence he hit the summit of power and opted to inflict on others, the same pain and anguish he once faced as a child of indigent parents, not to mention that he has chosen to change from Goodluck to badluck as mocked by a former member of the House of Representatives, who led a less-than-co-ordinated protest in Lagos last week, against the removal of subsidy on petroleum products.
First, I considered the President's motive and then asked what he stood to benefit from his action. How, I wondered further, could a President facing serious security challenges, on account of the danger which the Boko Haram Islamist Sect today presents, chose to cut his nose to spite his face?
Then I got an SMS message from an unfamiliar cell phone number and since, at times like this no information must be considered useless; I rushed through it and wondered: Could the President or his men be reading my thoughts and chose to present their own case? Impossible! If they had such supernatural tracking devices, why is the Boko Haram terror group still a spoilt spot to all?
Not willing to give the President and his men such credit of clairvoyance, I reluctantly went through the message again. Holy Moses! I screamed without knowing I did so loudly.
It was then, I came to the painful realisation that what Nigerians have been protesting against was in fact, support for a cabal of very powerful and super-rich oil marketing cartels who found in the so-called subsidy, their own conduit for smoothly amassing public funds and have for years held the nation captive. With such power, they imported petroleum products and determined the cost. And each time any government dared question their guts, they create artificial scarcity of petroleum products to force successive governments to negotiate the amount of public funds to vote in support of their clandestine pass-time. And because of the huge profits, they grew in ranks and directly or indirectly frustrated refineries from running at full capacity.
Just as powerful generator importers have for years frustrated the actualization of uninterrupted electric power supply in the country, these petroleum products importers are capable of determining  what Nigeria must pay for their own imports or make consumers to queue up for days, even weeks, at filling stations.
So, upon election as president, Jonathan had a choice to make: keep quiet, receive as much as N300 billion monthly in bribes to look the other way, let it remain business as usual and vacate his seat, richer than Nigeria in four years or call the bluff of the vicious importers, stop paying the cabal what was erroneously considered subsidy, and rechannel those funds to more productive uses, including of course, job-creation, through Turn Around Maintenance of the refineries; huge investments in Agriculture and irrigation; provision of thousands of buses to check arbitrary hike in transport fares; improved funding for rural development, road construction and rehabilitation, education, crafts development, health and infrastructural development.
Simply put, government decided that rather than pay so much to an ungrateful cabal, running into trillions of naira annually in petroleum subsidy, such funds should be directed to other more meaningful uses. And then again, I read the SMS to behold the list of how much often went to the various marketing companies, and was convinced that, if its indeed factual, then President Jonathan might well be waging a war to take the loot from the super-rich 19 marketers and spread such funds among the most gullible of the societal chain.
Surely, that could cause temporary pain like the type President Jonathan himself suffered in Otueke, but one that will guarantee a brighter future for all, like the one that saw him through university up to the pinnacle of his political career.
The message listed major marketers and their due as follows: Oando Nig Plc, N228.5bn; MRS N224.8bn, Enak Oil and Gas, N19.7bn; Bovas & Co Nig. Ltd, N5.7bn; Obat, N85bn; AP, N104.5bn; Folawiyo Oil, N13.3bn; IPMAM Invest Ltd, N10.9 bn; AMP, N11.4bn; Honeywell, N12.2bn; Emac Oil N19.2bn; DJones Oil, N14.8bn Capital Oil N22.4 bn; AZ Oil, N18.613bn; EternaOil N5.57bn; Dozil Oil, N3.375bn; and Fort Oil, N8.582bn.
The president's crime is that rather than look the other way, and have his own 'cut' from the loot, chose to say, 'No'. Let these funds be rechanneled into putting the refineries back on line and ensure effective competition that would force down prices of petroleum products. Remember the Telecom sector? May be not. We forget easily. Some Nigerians may remember, that some early subscribers bought mobile phones' starter packs at between N17,000 and N20,000 but today, thanks to the deregulation of the sub-sector, service providers are virtually begging subscribers to pick such packs for as low as N100 naira.
Surely, it requires the courage and resilience of a Jonathan to carry the cross of political unpopularity in order to ensure that Nigerians enjoy a breathe of fresh air in the long run.
My Agony is that many, like me agree that it is indeed a right and courageous move to take but still wonder why it must be now and not latter? Answer? Never leave for later, what can be done now. Its called procrastination, the thief of time.
Soye Wilson Jamabo
Again, RSG Begins Unveiling, Flag-Off Of Nine Key Projects, 'Morrow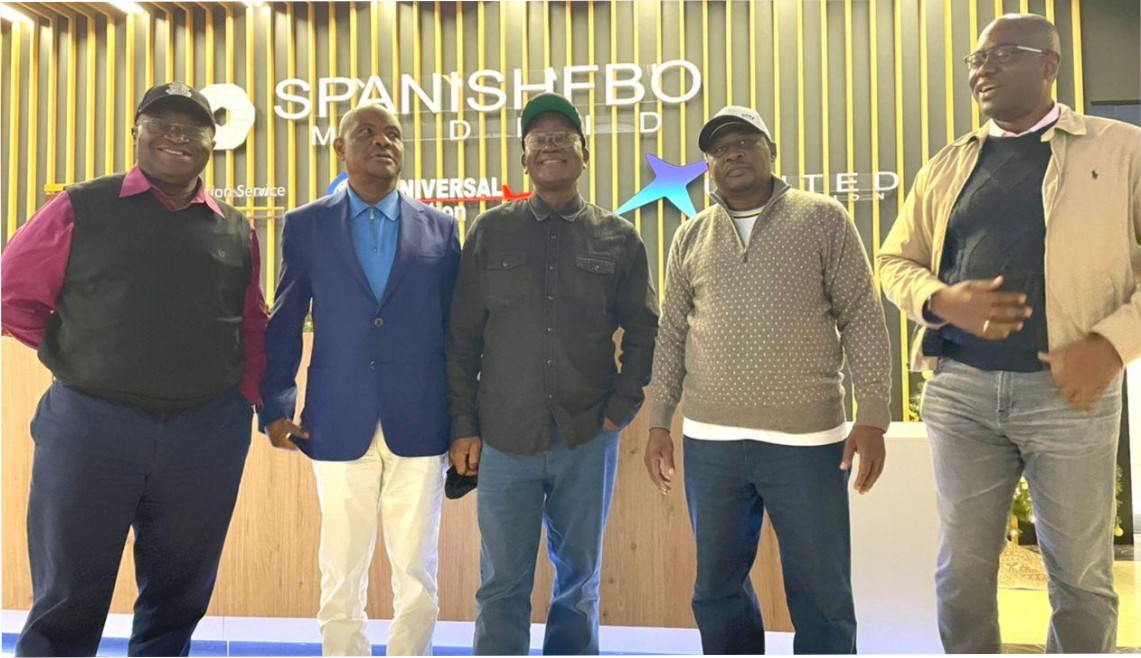 The Rivers State Government has rolled out the drums to herald another phase of official commissioning of key projects embarked upon by the Governor Nyesom Wike-led administration in the state.
A statement by the state government said that the process is in continuation of the commissioning and flag-off of projects by Governor Nyesom Wike.
It indicated that Rumuola flyover would be commissioned tomorrow, while the GRA flyover would be commissioned on Saturday.
The also stated that the government would commission the Ezimgbu Road on Monday, December 13, 2021; with another commissioning of Tombia Road Extension scheduled for Tuesday, December 14, 2021.
The statement said that the governor would commission the Safe Home, Borikiri, Port Harcourt on Wednesday, December 15; while on Thursday, December 16, 2021, the governor would commission the Odokwu internal roads.
Also, the governor would continue the flag-off of key infrastructure projects with Chokocho-Igbodo Road slated for Monday, December 20, 2021; Oyigbo-Okoloma Road on Wednesday, December 22, 2021; and Magistrates' Court Complex, Port Harcourt on Thursday, December 23, 2021.
Wike Justifies N7bn Libel Suit Against THISDAY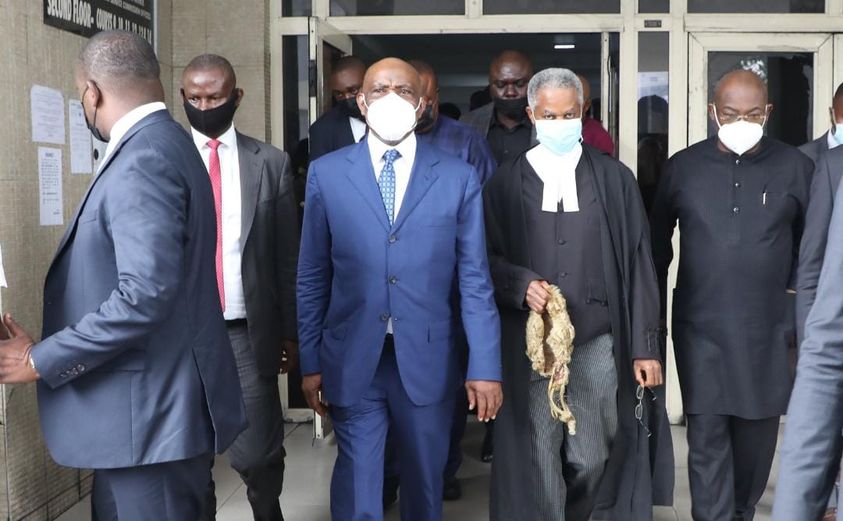 Rivers State Governor, Chief Nyesom Wike, yesterday, appeared before the state High Court in Port Harcourt, to testify as a witness in an N7billion libel suit against THISDAY Newspaper.
Wike said he was in court to seek justice and clear his name as a person from the malicious publication by THISDAY Newspaper, which portrayed him as deceitful, untrustworthy person, who exerts subterranean influences on judicial matters and over court sittings in Port Harcourt.
It would be recalled that Wike had in August, 2020, slammed a N7billion suit being damages for libel written and published in THISDAY's Tuesday, June 23, 2020 edition captioned, "With Wike, Obaseki Meets His PDP's Waterloo; Almost."
The defendants in the suit are THISDAY Newspapers Limited, Leaders and Company Limited, Davidson Iriekpan, Chuks Okocha and Adibe Emenyonu.
Wike, while testifying as witness in suit No. PHC/1505/CS/2020 before the court presided over by Justice A. Enebeli, asserted that the defendants maliciously and falsely portrayed him as an unreliable friend/person.
"When you say somebody cannot be trusted; that cannot be a fair comment. When you say somebody is influencing the Judiciary, that cannot be a fair comment", the governor said.
In his written statement on oath, Wike had stated that the defendants had accused him of influencing the decision of the court sitting in Port Harcourt that granted an injunction restraining Godwin Obaseki from participating in the primaries of Peoples Democratic Party (PDP) in Edo State in 2020.
He stated that the defendants maliciously accused him of undemocratically exerting influence on the primaries process of PDP in Edo State in aid of his ally, Omoregie Ogbeide-Ihama, who was the beneficiary of the court order restraining Obaseki from participating in the PDP primaries.
The governor, who told the court that he was not even aware of the aforementioned suit by Ogbeide-Ihama against Obaseki, said the publication was reckless, false and without regards for the truth.
According to him, contrary to well-known journalistic tradition and practices, the defendants did not investigate properly to ensure the information they relied on was accurate.
"They did not seek to verify the facts from me or in any manner oblige me with the opportunity to state my own side of the story before proceeding to make the false publication" the governor argued.
Wike stated that the defendants further denigrated him before the entire world as a fake democrat, who engages in meddling in the internal affairs of All Progressives Congress (APC) in order to get at his political foe, Chibuike Amaechi.
The governor explained that he was not a member of the APC and has had no hand in the internal crisis which has bedevilled the party both in Rivers State and all over Nigeria.
"By the letter of Messrs E.C. Ukala and Co., Solicitors, under the hand of Emmanuel C. Ukala, SAN, dated 23rd June, 2020, the defendants were given opportunity to retract, and recant the publication as well as to offer apology for the false publication but the defendants spurned the opportunity and ignored the letter completely."
The governor, while responding to claim by lawyer to the defendants, Turudu Ede, SAN, that the essence of the lawsuit was to intimidate and harass his clients, said the whole essence of the suit was to get justice and clear his name as a man of substantial character, honour and repute.
"The essence of the suit is to get justice since they (defendants) refused to retract the publication or apologise. So, I sued them to clear my name."
Speaking to journalists outside the court, one of the lawyers to Wike, Mr. Mark Agwu said his client was in court to seek legal redress.
"To challenge him as a person, it means you have made him untrustworthy, a deceit, a cheat, an influencer of the court, because the publication they made was that he had a role to play in influencing the outcome of that Federal High Court case. Nobody will take that lightly, and especially for a man who believes in the rule of law", Agwu added.
The court adjourned the matter for further hearing to 12th, 13th and 14th of January, 2022.
$130m Fraud: Rivers Sues Saipem SPA, Saipem Contracting Firm, Others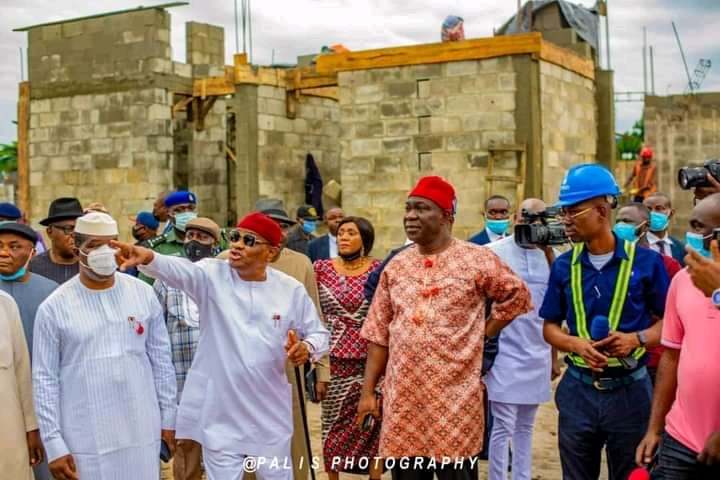 The Rivers State Government has charged two construction firms, Saipem SPA and Saipem Contracting Nigeria Ltd, to court over an alleged conspiracy to cheat and with intent to defraud the state of the sum of $130million, being advanced payment for the construction of the OCGT power plant in Port Harcourt.
In a 16-count criminal charge filed by the Director of Public Prosecution, C.F. Amadi for the Rivers State Attorney General, the state alleged that after collecting the said sum as advanced payment between 2011 and 2018, the defendants have not kept their obligation under the contract.
Others charged alongside the companies were Walter Peviana; Kelechi Sinteh Chinakwe; Giandomenico Zingali; Vitto Testaguzza and Davide Anelli, who are directors and officers of the companies.
The defendants are charged with various offences ranging from conspiracy, cheating and obtaining credit by false pretence, contrary to Section 518 (6) and (7) and punishable under Section 518 of the Criminal Code, Cap 37 Vol. 2 Laws of Rivers State of Nigeria, 1999, section 419A and punishable under Section 419 (A) (1) (b) of the Criminal Code, Cap 37 Vol. 2 Laws of Rivers State, amongst others.
Already, the Rivers State Government has issued a fiat to the law firm of Godwin Obla (SAN) to prosecute the matter before the state High court.
The defendants are equally charged for the offence of false Statements by Officials of Companies contrary to and punishable under Section 436 (b).
The prosecution specifically accused the defendants of obtaining credit of $130million by false pretences or other fraud contrary to Section 419A and punishable under Section 419 (A) (1) (b); obtaining credit of $20,467,942.00 by false pretences or other fraud contrary to Section 419A and punishable under Section 419 (A) (1) (b), obtaining credit of N7,000,000,000.00 only by false pretences or other fraud contrary to Section 419A and punishable under Section 419 (A) (1) (b).
They are charged for obtaining credit of N318,640,173.54, by false pretences or other fraud contrary to Section 419A and punishable under Section 419 (A) (1) (b); attempt to cheat $97million contrary to Section 508 and punishable under Section 509; attempt to cheat $15million contrary to Section 508 and punishable under Section 509; conspiracy to receive a credit of $97million by false pretences contrary to Section 518 (6) and punishable under Section 518; cheating $11million contrary to Section 421 and punishable under Section 421; cheating contrary to Section 421 and punishable under Section 421; cheating N110, 097, 416.51 contrary to Section 421 and punishable under Section 421; cheating by collecting sums attributable to shared facilities already paid for in AFAM Phase I in AFAM Phase II contrary to Section 421 and punishable under Section 421.
Obtaining N20, 467, 942 contrary to Section 421 and punishable under Section 421; obtaining credit of $60,168,936.00 by false pretences or other fraud, contrary to Section 419A and punishable under Section 419 (A) (1) (b); obtaining credit of $1,512,034.00 by false pretences or other fraud contrary to Section 419A and punishable under Section 419 (A) (1) (b) all of the Criminal Code Law of Rivers State, Cap 37 Vol. 2 Laws of Rivers State of Nigeria 1999.
According to the Proof of Evidence attached to the charge and the statement made by the Head, Power Generation/Mechanical of the Rivers State Ministry of Power, one Mr Temple Azunda M., the facts constituting the case in hand are as follows:
Saipem SPA and Saipem Contracting Nigeria Limited and other officers of the duo, herein the Defendants, are Italian companies which services have been retained by the Rivers State Government, herein RSG, in several projects, prominent amongst which is the AFAM Phase II Power Plant Project.
By an initial tripartite agreement made on the January 20, 2010, the RSG under the auspices of the Rivers State Ministry of Power entered a contract with Saipem Contracting Nigeria Limited, Saipem SPA for the construction of the OGCT power plant in Port Harcourt at a total cost of $119million consequent upon which the Rivers State Government made advance payments, in instalments, to Saipem Contracting Nigeria Ltd and Saipem SPA amounting in total to a sum of $130million in all which the Defendants have acknowledged receipt of.
The Defendants were to be given an initial mobilization of 20per cent of the total contract sum which the RSG paid.
It was part of the initial agreement – and indeed a condition sine qua non – that, to access the 2nd tranche of payment of 25per cent from the Rivers State Government, the Defendants would mandatorily have installed the Gas Turbine into the foundations as referenced in ATTACHMENT 1 to VO 007 which states that:
CONTRACTOR shall be entitled to a payment corresponding to 20per cent of the VO No. 007 LS PRICE upon mobilisation to site and commencement of bush clearing activities at SITE.
Upon commencement of bush clearing activities at the site, the contractor shall issue the invoice relevant to the above payment and the owner shall pay such invoice within 14 days from its issuance.
The parties agree that no deduction for recovery of advance payment shall apply on the payment due to the contractor for invoices issued by the contractor in accordance with this paragraph.