Chairman Tasks Govt On Athletes' Retirement Benefits
Chairman of Nigeria Volleyball Referees Association, Anthony Oresegun, said in Abuja yesterday that government should work towards ensuring better retirement benefit for athletes.
Oresegun told the Tidesports that if government assured players of their benefits, they would put in their best in every competition.
"All players should be insured; life insurance, so that when you put in your very best, you will know that if anything happens, you can fall back on your insurance.
"If you are sure that if anything happens to you, that your family will be catered for, you will put in your best
"Government really have to work towards ensuring better retirement benefit for players that put in their best,'' Oresegun said.
Oresegun said professional players performed better at club competitions because they were well catered for by the clubs.
He said: "Professional players for instance; when they go back to their club, they play out their hearts because they know that whatever happens to them will be catered for.
"While in Nigeria, they only pay their match bonuses and that is all and if anything happens to them during the competition, they are left to cater for themselves.
"People like Najeem Maiyegun, the first person that brought Olympic medal to Nigeria in 1964, he is almost going blind and nobody remembers him anymore.
"What happened to Samuel Okparaji, Muda Lawal and the rest of them; they have all been forgotten, but look at somebody like Mohammed Alli.
"Even with the Parkinson syndrome that he has, they remember him, and brought him to light the last Olympics torch.''
Oresegun noted that volleyball used to be the exclusive preserve of Europeans, but that with the advent of beach volleyball in Nigeria, it has served as a source of tourism.
RSG Restates Commitment To Youth Dev Via Sports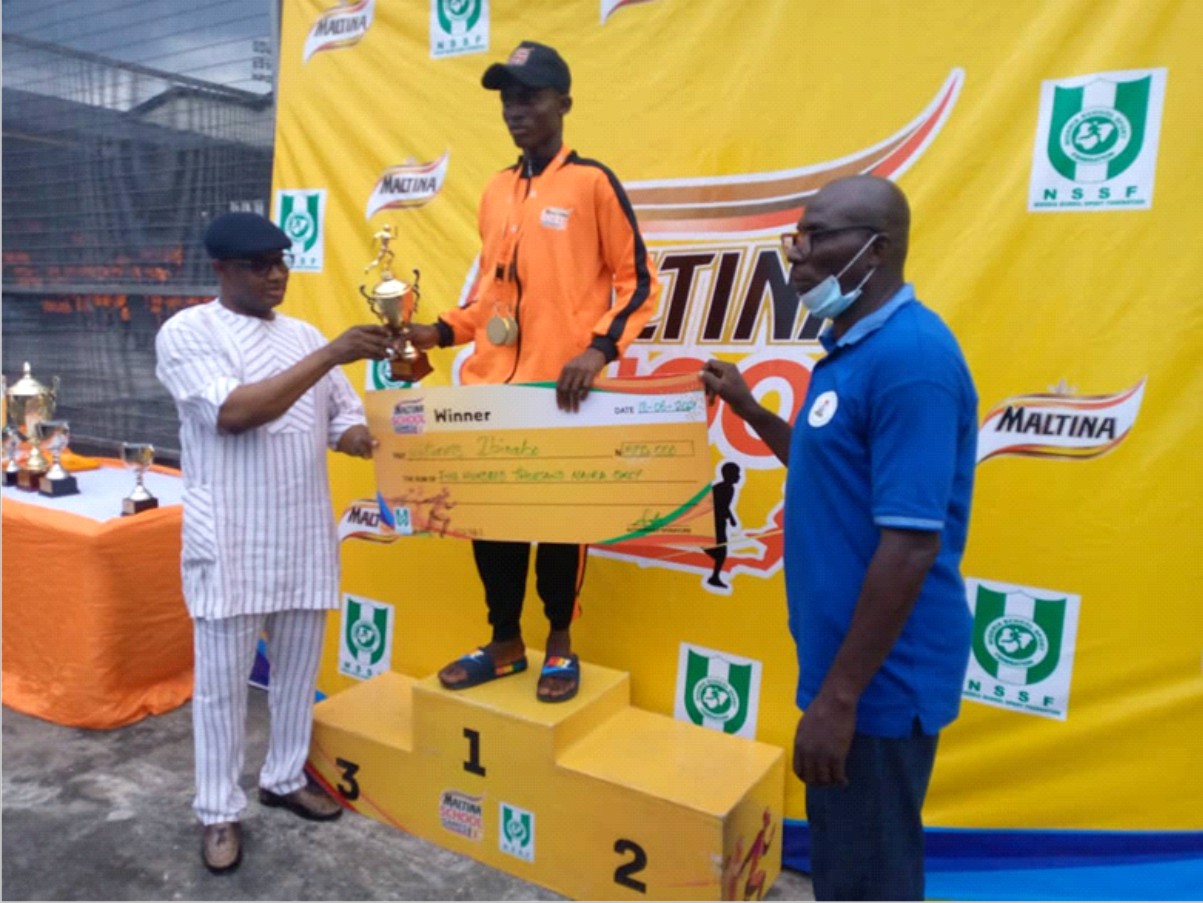 The Special Assistant to the Rivers State Governor on School Sports, Chief Aribitonye Okiri, has said that the state government-led by Chief Nyesom Wike, is committed to develop youths in the State through sports. 
 He stated that it is not in doubt that the State has hidden talents at the grassroots that are yet to be discovered. 
Chief Okiri, said this at the finals of the National School Sports Competition held at Adokiye Amiesimaka Sports Complex in Port Harcourt, on Wednesday.
According to him, Governor Wike is poised to reach out to young ones in all the local government areas, in the state and engage them with sporting activities in a bid to discover hidden talents. 
"As I speak, the governor has reiterated his desire to reach out to the children in all parts of the state and unearth their talents through engagement in sports, believing that all Rivers children are talented" Chief Okiri said. 
Also speaking, the second Vice President of Nigeria School Sports Federation (NSSF), Pastor Emmanuel Ebong, thanked Governor Wike, for proving a worthy partner of NSSF and appeal to other corporate organisations to emulate Nigeria Breweries Ltd in partnering NSSF in sports development. 
At the end of the final competition, Community Secondary School, Okochiri in Okrika Local Government Area, dominated the medal table.
24 States Set For Lagos Athletics Championship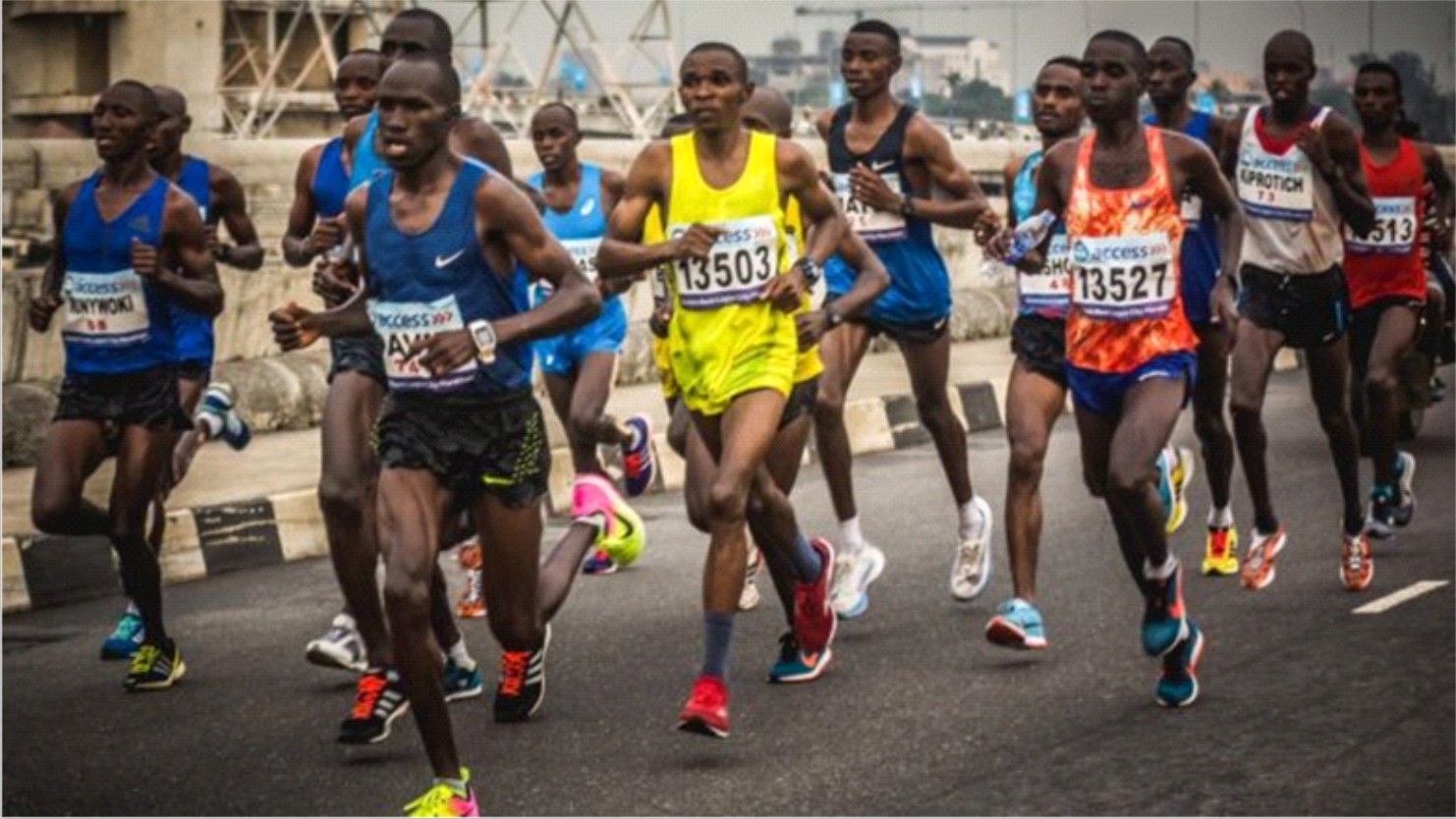 The Lagos State Athletics Association has confirmed the entry of 24 states and some clubs for its lucrative Athletics Meet fixed for Thursday, at the Teslim Balogun Stadium.
Yussuf Alli who is the Meet Director for the Lagos Open Athletics Championship made the disclosure at the weekend even as he hinted a few other states may still join the already confirmed 24 states and clubs.
He said: "Yes, we are very much on track for the Lagos Open Athletics Championship which will be coming up this Thursday.
"Right now, we already have 24 states and some top racing clubs that have confirmed their participation, a few more may join before we close the window."
The Lagos Open Athletics Championship is a one-day meet simultaneously serving as another qualifying window for the Tokyo Olympics as well as a preparatory event for athletes that have already qualified for the sporting showpiece.
In the past days, Lagos has been a beehive of activities with the National trials at the Yaba College of Technology Sporting complex and now the train is moving to the heart of the city in Surulere as the build-up to the Tokyo Olympics continues to gather momentum.
 The list of events to be competed for at the Lagos Open Athletics Championship includes the 5,000 meters, 400 meters hurdles, 100 meters, 800 meters, 400 meters, and 100 meters.
There would also be top-quality action across the relay events including;  the 4×100 meters open, 4×100 meters open and 4×400 meters mixed relay.
Long jump, High jump, Triple jump, Shot put as well as 4×100 secondary schools relay and 4×100 secondary schools relay have all been penciled down for the maiden Lagos Open Athletics Championship.
Already, the top three finishers across all the events have been assured mouthwatering prizes by the organisers.
Okagbare Sets New Record At Olympic Trials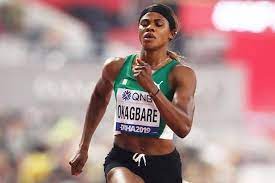 Blessing Okagbare will be heading to Tokyo Olympics in the best form of her life after running the second fastest time in the world this season.
The 32-year-old ran  10.63 seconds to win the Athletics Federation of Nigeria Olympic Trials at the Sports Complex of Yaba College of Technology in Lagos on Thursday. 
The 10.63 seconds time saw her tie with Jamaican Shelly-Ann Fraser-Pryce' best time in 2021 ahead of the delayed 2020 Olympic Games in Tokyo.
Okagbare ran 10.99 seconds in the semifinal of the event to set a new championship record , and before clocking 10.63 seconds in the final to set a new record.   The scorching 10.63 time is also a new African record. Only Florence Griffith Joyner who holds the world record at 10.49 seconds has run faster.        The Nigerian has now emerged one of the favourites for the 100m gold at the Tokyo Olympics alongside Shelly-Ann Fraser-Pryce who first ran 10.63 seconds this season.