Edo SSG Canvasses Oshiomhole's Re-Election
The Secretary to Edo Government, Dr. Simon Imuekemhe, has canvassed for another four year term for Gov. Adams Oshiomhole to enable him to complete projects he has started.
Imuekemhe made the call in Ikaibigbo, Edo, last Saturday during a reception organised for him by his kinsmen.
He emphasised that the state would never be the same again by the time Oshiomhole must have completed eight years term.
Imuekemhe said that Oshiomhole had performed well and deserved to be re-elected for another four years, pointing out that a four-year, single term was not enough for the governor to complete all the projects he had embarked upon.
He emphasised that Oshiomhole would only continue to build on what he had started.
"Adams Oshiomhle is a blessing to this state because of the transformation he has brought to the entire Edo .
"The people are happy and would want more of the monumental development he has started.
"Some villages which depended on stream for their drinking water has abandoned such for the boreholes which the governor has sank in many communities.
"Many hospitals have been built and renovated, while many schools are wearing new look.
"But I want to remind us that we all have a responsibility, responsibility that this moving train is not aborted; the train must get to its destination," he stated.
In his address, the governor eulogised Imuekemhe as a public servant, adding that he was made the secretary to the government because of his track record.
"As a civil servant, Imuekemhe believes he holds an office of trust which he had sworn to abide by the oath of the office. This was why he was able to serve as head of service under three governments without any problem," he said.
Oshiomhole reiterated his government desire to continue to do what would make life meaningful to the people of the state.
"God has used us to redefine politics and governance such that Edo people and the people alone will always come first before any other consideration," he said.
It will be recalled that Oshiomhole recently appointed Imuekemhe as the secretary to the state government after he resigned as a civil servant earlier in the year.
A'Ibom Moves To Enforce Ban On Motorcycles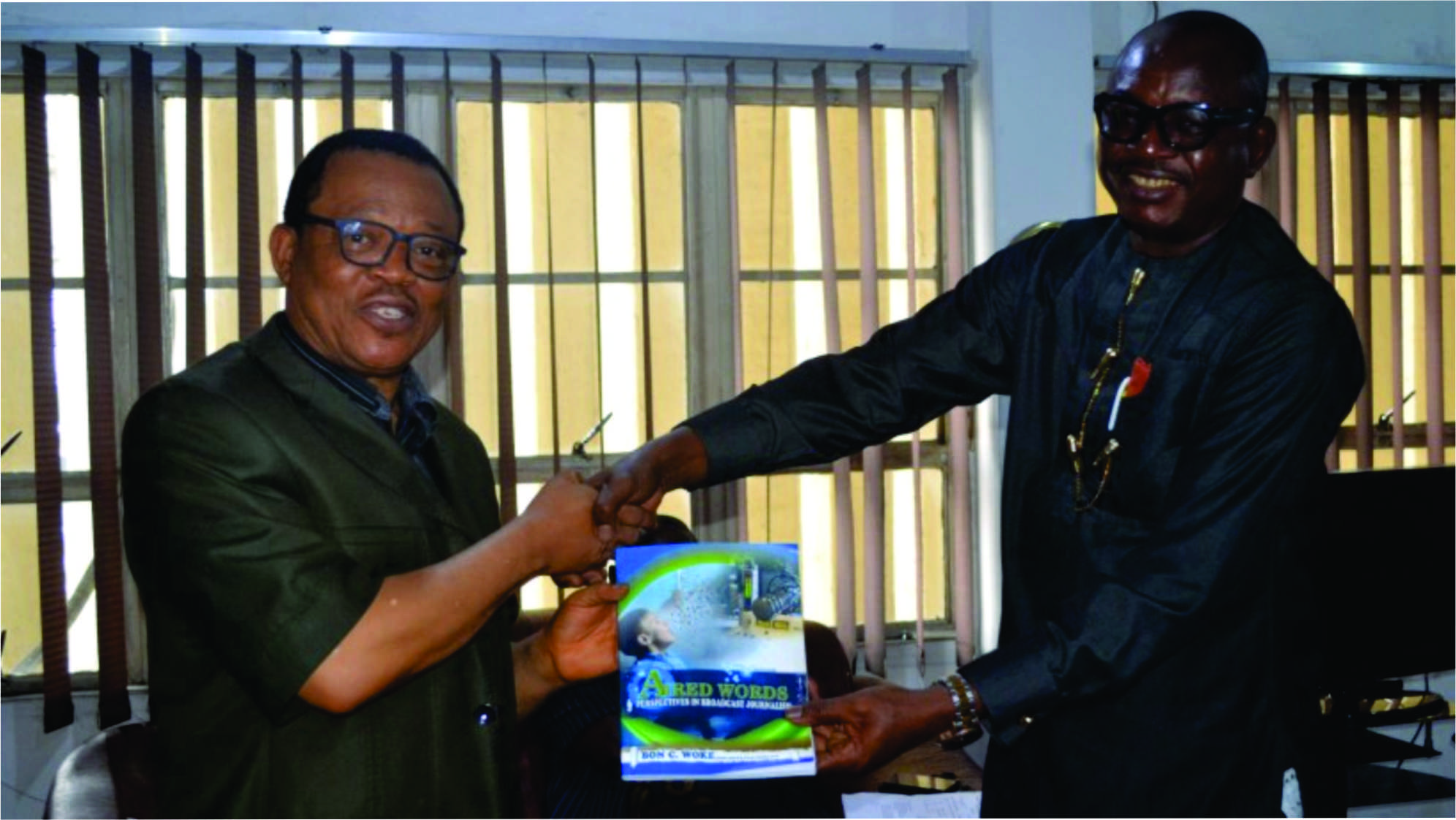 Akwa Ibom State Government has set up a task force to enforce its decisions to ban the use of motorcycles for transport within Uyo metropolis.
The Special Assistant to the Governor on Security Matters and Special Services, Mr. Iniobong Ekong, said government's action became necessary to ensure directives were obeyed for safety and security of the people..
He said: "We have seen ugly development involving Okada, especially in Uyo metropolis, and parts of Uyo capital city. This has not, in any way, helped the positivity of our security architecture.
He added that the enforcement became imperative to tackle internal insecurity in the state, noting that most heinous crimes, such as rape, burglary, stealing were being perpetuated with motorcycles.
Ekong disclosed that a mobile court would be sitting in Ibom Hall Uyo for trial of defaulters, adding that motorcycles seized would be crushed publicly as arrangements had been concluded with a crushing company from Aba, Abia State.
Addressing law enforcement officers, he charged them to be diligent and not to engage in physical combat with defaulters, as there exist laws to handle them.
"Again, we have seen the menace of scrap operators on the livelihood and peace of our people. Actually, government has not in any way positioned itself to block peoples' sources of livelihood, but the freedom of one to conduct business must not impede on the right of existence of the other.
Also on the list of banned activities include; scavenging and open grazing.
"Government will not keep quiet and allow 'entrepreneurs' who want to survive and grow their businesses at the expense of freedom and livelihood of any other person. Every other citizen or resident is equal to the other in all ramifications and government has the responsibility to guarantee freedom, safety and peace for all," Ekong reaffirmed.
Recall that the state government, through the Secretary to the State Government, Dr. Emmanuel Ekuwem, had on January 4, 2022 banned the activities of scavengers in the wake of death of three persons caused by face-off between scavengers and indigenes of Oku community in Uyo council area.
Delta 2023: Okowa Urges Political Aspirants To Seek God's Face
Delta State Governor, Senator Ifeanyi Okowa has urged political aspirants to seek the face of God in the positions they are vying for ahead of the 2023 elections.
Governor Okowa gave the advice at a thanksgiving service at the Government House Chapel, Asaba.
He said, "pray with us, pray for us and pray about the State."
"Whatever positions we are contesting for, let us seek the face of God because if you genuinely pray, God will reveal His will for you.
"As a man, I will also try to avoid people pushing me to a direction that God is not pleased with because if God has made a choice and we go in the wrong direction, it will not augur well for the State."
He cautioned political stakeholders on the need to concentrate on governance and not be distracted ahead of the 2023 general elections.
"Let us approach the next few months with the oneness of love. Towards the end of every administration, there are usually distractions here and there.
"But one thing is sure, whoever will succeed me must be one who keeps the fire in this altar burning, and God must direct me on the choice of the person.
"I can never take the place of God in deciding who will succeed me; I will pray for God to direct me and not a man so that I don't go in the wrong direction".
Governor Okowa also appealed to politicians as well as stakeholders to pray for the oneness and unity in the state.
Bayelsa Dep Gov Warns Against Disturbances On Western Senatorial Road Project
Bayelsa State Government has warned youths of the area against unnecessary interference with ongoing projects funded by the state, in particular the Sagbama-Ekeremor road project in the state's West Senatorial district.
The state Deputy Governor, Senator Lawrence Ewhrudjakpo, who issued the warning at a meeting with traditional rulers and youth presidents of some communities in Sagbama and Ekeremor Local Government Area in Government House, Yenagoa, recently urged the youths to refrain from collecting illegal taxes from contractors.
In a statement issued by the Senior Special Assistant on Media to the Deputy Governor, Mr Doubara Atasi, the Deputy Governor was quoted expressing his displeasure over the alleged harassment of truck drivers conveying materials being used for the construction of the road by youths demanding different kinds of revenue.
The state's number two citizen warned youths involved in such acts in any part of the state to either desist from the unwholesome practice or face the wrath of the law.
He directed the Commissioner for Works and Infrastructure to issue letters of authority to truck drivers supplying raw materials to Setraco, the contractor handling the road so as to enable them enjoy tax waivers and unfettered movement.
Addressing the community leaders, the deputy governor maintained that government attaches high premium on taking the road to Ekeremor Town before the end of this year, noting that government would not tolerate any bottleneck that will slow down the pace of work, just as he constituted a 20-member patrol taskforce to check the issue of illegal tax collection on the road.
Members of the Taskforce include, the Chairman of Sagbama Local Government Area, Mr Alale Embeleakpo and the Divisional Police Officers in charge of Sagbama Town, Ekeremor Town and Aleibiri Federated Community.
Other members are one representative each from the Nigerian Security and Civil Defence Corps (NSCDC) in Sagbama, Aleibiri and Ekeremor as well as youth presidents of Adagbabiri, Sagbama, Ofoni, Ayamasa, Isampou and Ekeremor communities.
Other members are, the paramount rulers of Angiama, Aleibiri, Ofoni, and a nominee from the Amananaowei of Ekeremor, His Royal Highness Agbodo Gbaseimo.
The Tide reports that the taskforce, which is divided into two to patrol the road from the Adagbabiri and Ekeremor ends to Bulou Orua Bridge, also has the state Government Revenue Agent, Mr Doubara Kumokou, and the Chairman of Ijaw Youth Council (IYC) in charge of Bayelsa West and Oporomor Clan as members.
"You will be divided into two. Some of you will patrol from Adagbabiri to Bulou Orua bridge, while the other group is to patrol from the Ekeremor/ Aleibiri end to the Bulou Orua Bridge also.
"You will be mobilized to carry out this task effectively because government will not tolerate any situation that will slow down the pace of work on that project.
"Henceforth nobody should go to any of our project sites to do any 'marching ground thing' with our contractors because the money we give them does not include that. We know of things you will ask from contractors that are your legitimate rights.
"But certainly not collection of money from truck drivers supplying stone base and other materials for our contractors. That must stop forthwith, "The deputy governor said.
Speaking earlier, the Commissioner for Works and Infrastructure, Surveyor Moses Teibowei, called on people of the area to play supportive role to enable the present administration achieve its set target on the Sagbama-Ekeremor Road project.
By: Ariwera Ibibo-Howells, Yenagoa