Between FG And Diaspora Investors
Olusegun Aganga is Nigeria's trade and investments minister. An accomplished investment banker and erstwhile holder of the nation's finance portfolio. He joined the ministerial train not quite long ago after relinquishing his managing directorship of the prestigious investment firm of Goldman Sachs in Europe.
As part of his new charge, Aganga has the unenviable task of exploring fresh grounds for more robust trade relations with the outside world. And this he has to undertake alongside developing alternative strategies on how best to attract more investments to help rouse the nation's near prostrate economy.
The minister has already hit the road, running. At a recent parley with a cross section of his Diaspora compatriots, Aganga was reported to have hinted on the Federal Government's plan to initiate a drive for the mobilisation of at least 10 per cent of the informal remittances made annually by Nigerians living abroad.
According to him, the government intends to float a special financial instrument which will be issued for sale to such Nigerians. Also in the scheme is the planned establishment of a mechanism to advise and properly guide those who are willing to invest but who may have lost touch with the prevailing investment trend in the country.
This new drive is apparently based on the popular postulation that Nigerians living abroad repatriate billions of dollars annually. Some analysts have even placed the amount at over $20 billion while suggesting that the bulk of such remittances end up in the hands of family members back home who use them for feeding allowances, funerals, payment of school fees and medical bills, and also for the construction of exquisite country homes on behalf of their overseas benefactors.
But this multi-billion dollar assumption may be flawed if a recent revelation by Fola Kehinde, executive chairman of the African and Caribbean Chamber of Commerce and Enterprise (ACCCE) in the United Kingdom, is anything to take away.
Kehinde was at the head of a trade delegation which visited Port Harcourt, recently. And while speaking during a luncheon jointly organised by his chamber and the Port Harcourt Chamber of Commerce, Industry, Mines and Agriculture (PHCCIMA), he was reported to have said that Diaspora Nigerians repatriate about $60 million (N9 billion) annually.
It is already obvious that Kehinde's figure is a far cry from the $2 billion (about N300 billion) which the nation is targeting from its surmised yearly diaspora remittances.
Even as comparatively meager and ludicrous as Kehinde's figure appears, it will be rather too hasty to dismiss it with a mere wave of the hand until an authentic official figure is made available. Unfortunately, there is hardly any such record anywhere because Nigeria had never reckoned with the economic potentials of her Diaspora citizens until now.
Apart from those who became foreign citizens by birth and, perhaps, students who won government scholarships to attend foreign schools and who chose to stay back on completion of their studies, the Nigerian Diaspora comprises mainly of emigrants whose movements where based on economic considerations. They are mostly people who fled the country during the infamous brain drain of the 1980s when the then military governments slammed an enduring embargo on employment as part of the harsh austerity measures of that era.
In those years, anybody who got disgusted with the system and sought to travel out of the country in search of better opportunities was seen as being lily-livered. Such was readily branded an Andrew and caricatured to no end. State-sponsored newspaper cartoons, radio and television jingles were massively deployed in this exercise. Yet the migrants remained undeterred. The lure of the thriving economies of Europe, Asia and the Americas was too tempting to resist. University teachers and other professionals left in their droves. Lesser folks who couldn't afford an escape via the normal exits, trekked through the treacherous Sahara Desert.
Like their counterparts from other parts of the developing world, most of these migrant Nigerians have, over the years, laboured honourably to achieve successes in their various countries of domicile; so much so that their once scornful home-nation is now more inclined to show greater interest in their affairs and to also seek ways of involving them in national development.
It is apparently in realisation of this new resource base that the House of Representatives Committee on the Diaspora, working with Nigerians In Diaspora Organisation (NIDO), is sponsoring a bill for the establishment of a commission for Nigerians living abroad.
Spearheaded by the committee's chairman, Hon. Abike Dabiri-Erewa, the bill seeks to recommend the involvement of such Nigerians in policy formulation and execution with a view to drawing from their reservoir of human, capital and material resources for the overall development of the country.
Countries like Mexico, Chile, Poland, Philippines, China and even our sister West African nation of Sierra Leone each has a long-established Diaspora institution that has been very vibrant in overseeing the welfare of its migrant population. And now that it has become fashionable for nations to facilitate the integration of their Diaspora citizens in the development of the homeland, the above-mentioned countries stand on a better moral ground to engage in such endeavour.
Sierra Leone's approach is particularly instructive here. According to a source, "Sierra Leone's Office of the Diaspora is directly under the Office of the President. It encourages the return of professionals and other experts from the Diaspora in order to fill critical human resources gaps within the country's government. Specifically, the office provides a list of jobs in government departments, a list of educational institutions and professional associations in Sierra Leone, contact details of government officials, and information on dual citizenship and other acts."
Again, Nigeria's policy makers should avoid the delusion of thinking that patriotism alone is sufficient to guarantee a steady inflow of Diaspora investments. Of course, let it not be lost on anyone that the Diaspora comprises Nigerians with dual citizenship which invariably translates to double allegiance. Therefore, to assume that these Nigerians will, just for mere love of country, sell off their stakes in some blue chip and gilt-edged securities at the world's most prestigious stock markets and have the proceeds re-invested in the stocks of a local African bourse, is to believe the absurd.
It will surely take more than guaranteed ministerial slots, security reassurances and sustained executive appeals to convince canny Diaspora investors that it is now safe to plough their hard-earned savings into the funding of development projects back home. Certainly not while they still read about high-level bribery and corruption scandals, wanton waste of public resources, bad roads and general decay of transport infrastructure, bureaucratic bottlenecks, unreliable electricity supply, insecurity of lives and property, multiple taxation, bank failures and frequent changes in government policies.
Like Dabiri- Erewa advocates, Nigeria should as well seek the political integration of her Diaspora citizens by establishing overseas voting centres to enable them participate in the nation's democratic process. It will be utterly ridiculous to know that these foreign-based Nigerians vote in the general elections of their host countries whereas they hardly have a say in the election of the very politicians who will oversee the management of the proposed Diaspora Funds Pool.
Also, and as has already been done in a few states (including Rivers), the Federal Government should always lend the economy to periodic assessment by one or more of the American and world-renowned independent credit rating firms of Fitch, Standard & Poor's, Moody's and Duff & Phelps. That way, Diaspora Nigerians and, indeed, the rest of the investing world will be better positioned to make informed judgments.
Ibelema Jumbo
NLNG Generates $114bn, Pays $9bn Tax, As Train 7 Kicks Off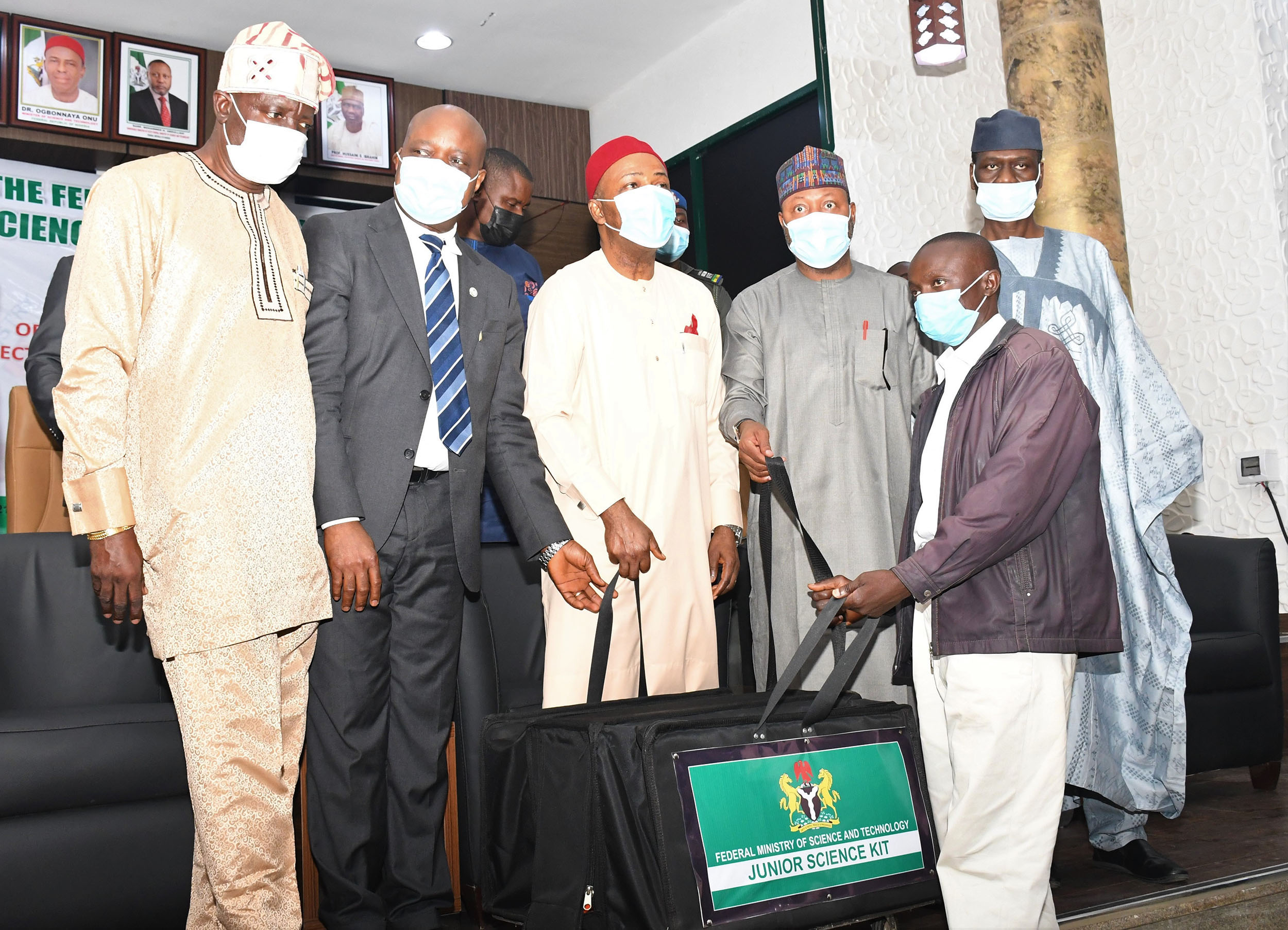 Nigeria Liquefied Natural Gas (NLNG) has generated more than $114billion over the years and tax payment of $9billion as the construction of the most expected Train 7 kicks off in earnest. 
Flagging off the construction of the projects last week virtually, President Muhammadu Buhari expressed excitement over the progress made by the country's NLNG. 
"I am proud that NLNG, as the pioneer LNG Company in Nigeria, has conscientiously proven the viability of the gas sector over the years, currently contributing about one percent to our country's Gross Domestic Product (GDP). 
"NLNG has generated $114 billion in revenues over the years, paid $9 billion in taxes; $18 billion in dividends to the Federal Government and $15 billion in feed gas purchase. 
"These are commendable accomplishments by the company's 100 percent Nigerian Management Team", he said. 
President Buhari flagged off the construction of the Train 7 project of the Nigeria Liquefied Natural Gas Limited (NLNG) in Bonny Island, Rivers State during the groundbreaking ceremony at the Company's plant site, effectively kick-starting the project which is expected to increase NLNG's current six-train plant capacity by about 35% from an extant 22 Million Tonnes Per Annum (MTPA) to 30 MTPA. 
President Buhari, in his address, said the groundbreaking event was an important milestone in the history of Nigeria's oil and gas industry, adding that "the story of Nigeria LNG is one that I have been so passionately associated with during the formative years of the NLNG project. It has transformed from a project over the years to a very successful company. 
"This groundbreaking ceremony to herald the Train 7 project construction has afforded me the opportunity to congratulate NLNG and its Company's shareholders – NNPC, Shell, Total, and Eni – for proving that a Nigerian company can operate a world-class business safely, profitably, and responsibly. Clearly, you have set the stage upon which Nigeria's vast gas resources will continue to grow well into the future. 
"With this level of performance, I can only hope that the company continues to grow, starting with this Train 7 project, but also positioning Nigeria to thrive through the energy transition. 
"I hereby urge the Board of Directors, Management and Staff of Nigeria LNG, the Host Communities, the Rivers State Government and Agencies of the Federal Government to continue to collaborate to ensure completion and eventual commissioning of the Train 7 project safely and on time, so that Train 8 can then start. 
Rivers State Governor, Nyesom Wike, represented by his Deputy, Dr. Banigo, applauded the shareholders, NLNG's Board of Directors, and the company's management for keeping the Train 7 dream alive, saying that the State Government considered the project as a key economic enabler and remains committed to supporting both the project and the Company. 
The Minister of State for Petroleum Resources, Timipre Sylva, stated that Train 7 would contribute to maintaining the country's status as a gas exporting nation. 
"Nigeria has more gas reserves than crude oil, and we have much to gain from sustaining our LNG exports to a market that has a growing demand for the commodity as the preferred fuel for industrialisation and power generation," he said. 
The Group Managing Director of NNPC, Mele Kyari, in his welcome remarks, commended the Federal Government for supporting the project and called for stakeholders' support for the project, adding that support for NLNG will lead to immense benefits to Nigerians. 
Nigeria LNG's Managing Director, Tony Attah, in his welcome remarks, said the benefits of gas to the country will increase on the back of the Train 7 project, noting that Train 7 will stimulate the inflow of more than $10billion Foreign Direct Investment (FDI) into Nigeria as part of the project scope; create more than 12,000 direct jobs and additional 40,000 indirect construction
BoI Disburses N969.6bn In Five Years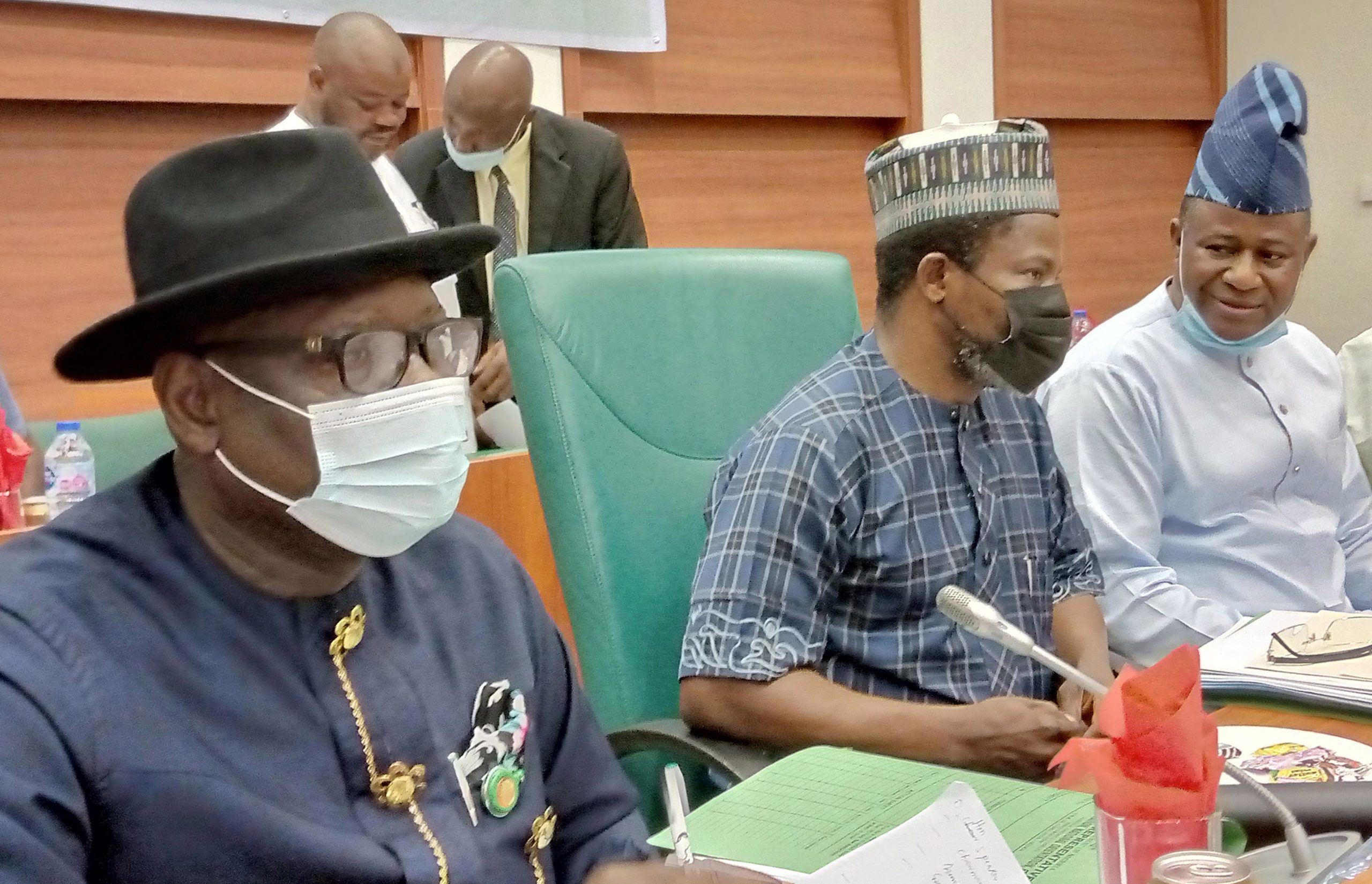 The Bank of Industry (BoI) has disbursed loans worth  N969.7 billion to borrowers in five years to support various businesses.
 BoI Deputy Head, Business Development, Mrs Aderonke Akinluyi,  disclosed this at a webinar by the Lagos Chamber of Commerce and Industry (LCCI) in Lagos, yesterday.
 Akinluyi said the funds were disbursed between 2015 and 2020 to over three million Micro, Small and Medium Enterprises (MSMEs) and 653 large enterprises.
Speaking on the theme: "Funding Opportunities for Businesses in the Bank of Industry," Akinluyi said the bank during the period created 6.98 million direct and indirect jobs.
She also disclosed that the bank was currently collaborating with over 330 Business Development Service Providers (BDSPs) to offer advisory and business support services aimed at improving intending MSMEs.
"Our business model reflects our goal to drive development through financial and advisory support to all customer levels, with dedicated teams for MSMEs, youth and women led enterprises.
"Our collaboration with the BDSPs ensures that the MSMEs are almost handheld in structuring, and preparing their business models and plans.
"The collaboration also provides other entrepreneurial training as required and are split across the regional, state and national categories," she said.
Divisional Head, SME, South, BoI, Mr Obaro Osah,debunked some perceptions associated with accessing funding from the bank.
Some of the perceptions, he said were, the need to know and pay someone at the BoI, the one year wait of processing to access funds and the myth that the bank only supported manufacturing industries.
"The loan application approval processing timeline for loans below N10 million is four weeks, loans between N10 and N100 million is six to eight weeks.
"Loans above N100 million to N500 million is eight to10 weeks," he said.
Group Head, Engineering and Technology, BoI, Mr Femi Shittu, listed the bank's selected loan products to include: agro mechanisation, food and agro commodity processing and commercialisation of the solar energy.
"The selected managed intervention fund include the Nigerian Artisanal and Small Scale Miners Finance Support Fund of N2.5 billion with a five per cent per annum interest rate.
"The Nigerian Content Intervention Fund of 350 million dollars to support indigenous oil and gas players is also available," Shittu said.
In her remarks, President, LCCI, Mrs Toki Mabogunje, said limited access to funding was one of the biggest constraints facing businesses, especially MSMEs.
Mabogunje noted that a report by PriceWaterhouse Coopers, revealed that Nigerian SMEs had a funding gap of about N617 billion as of 2019.
According to her, evidence shows that majority of Nigerian MSMEs have not significantly benefited from available financing opportunities in the country.
$430m Enugu-Cameroon Highway To Be Completed This Year – AfDB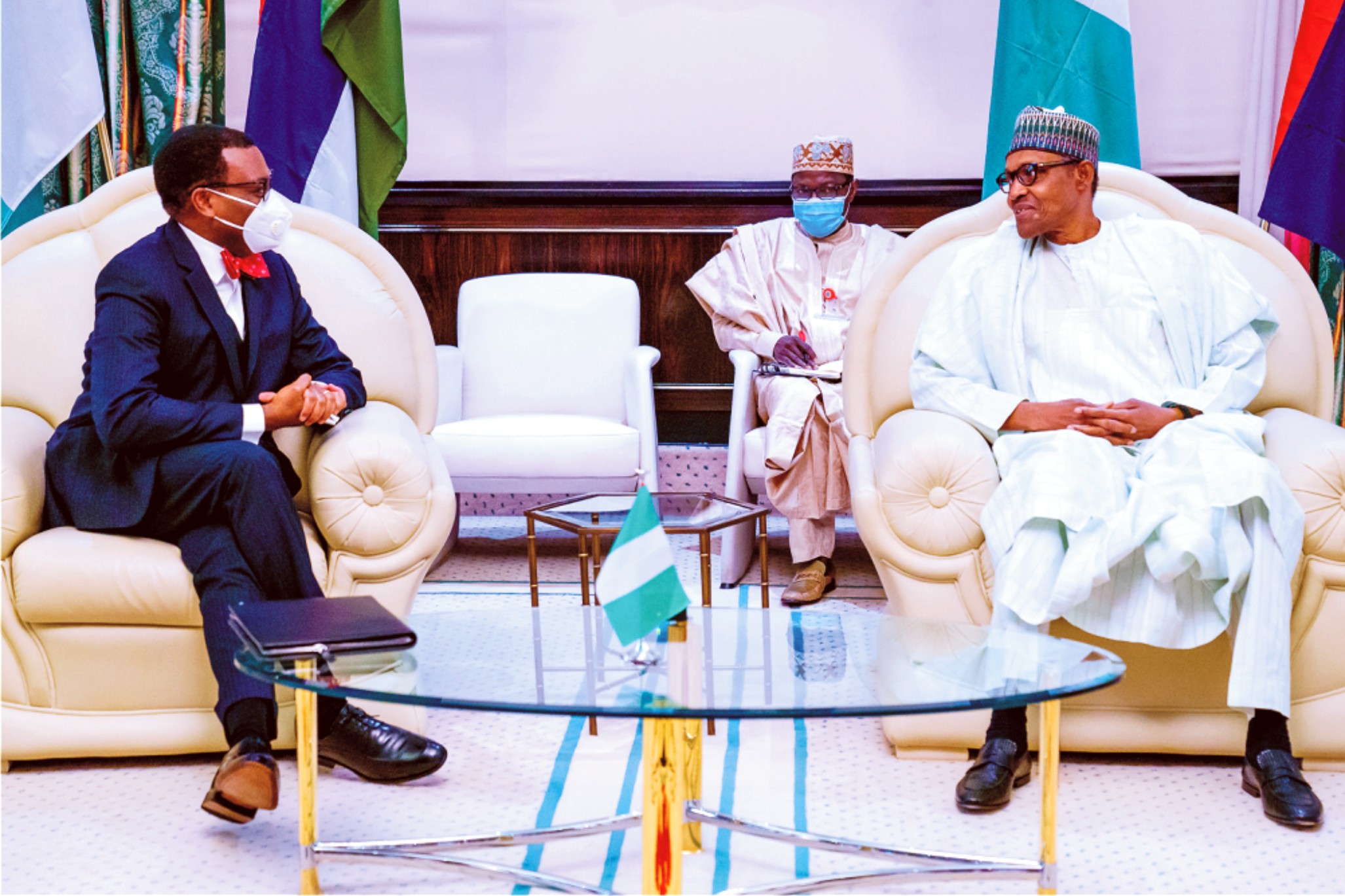 The African Development Bank (AfDB) says the 430 million dollars highway project linking Enugu to Bamenda in Cameroon will be completed this year.
The bank, in a statement issued on Monday, said that it was part of its investments in West Africa which currently stood at 16 billion dollars.
The statement quoted the President of AfDB, Dr Akinwunmi Adesina, as disclosing this in a speech at the 59th Ordinary Session of the ECOWAS Authority of Heads of State and Government in Ghana.
According to Adesina, the 430 million dollars highway project will transform trade opportunities between the two countries.
He also disclosed that the bank was working assiduously with the ECOWAS Commission to finalise feasibility studies for the Abidjan-Lagos corridor by the end of 2021.
"We expect construction for the corridor to commence within 24 months,'' Adesina said.
The bank's president said that the highway would link 85 per cent of the trade volume in ECOWAS through the corridor.
Adesina, who pointed out that AfDB was investing massively in West Africa, said that the total active portfolio of the bank in West Africa currently stood at 16 billion dollars.
According to him, the bank's support for infrastructure in the ECOWAS region has doubled over the past five years, increasing from two billion dollars in 2015 to four billion dollars.
"While I can list several projects in every country, let me just mention a few critical regional infrastructure.
"The Senegambia Bridge is rapidly facilitating trade between Senegal and The Gambia.
"Our financing helped to double the capacity of the Lome container port in Togo, which is critical for regional transport and logistics.
"The Bamako to San Pedro corridor has helped to expand trade between Côte d'Ivoire and Mali by 34 per cent, while reducing transit time at the border from 24 hours to just two hours.
"The 303km road linking Ouagadougou and Lome has reduced travel time from six days to just two days.
"Our 650 million dollars financing for the transport corridors linking Sierra Leone, Guinea and Liberia will impact on economic opportunities for 51 million people.
"I am pleased that this year, the bank will provide 105 million dollars financing for the road linking Guinea-Bissau and Senegal,'' he said.
Adesina further said that the 20 billion dollar Desert-to-Power programme on energy would develop 10,000 MW of solar power to light up the Sahel and provide access to electricity for 250 million people.
"This project will make the Sahel the largest solar zone in the world.
"Right here in Ghana, the bank's financing of 120 million dollar for the new terminal at Kokota International Airport is having huge impacts on regional transport and freight movements.
"With the new terminal, freight handling has expanded by 30 per cent,'' Adesina said.
He added that the bank provided 4.5 million dollars for the establishment of the African Continental Free Trade Area secretariat in Accra, to further support regional trade in the continent.
While recalling the effects of Covid-19 on the continent, the AfDB boss said the bank launched a 10 billion dollars facility to support African countries navigate through the challenging times posed by the pandemic.