Cornered Like Rat …Sour End Of Gaddafi, The Despot
Perceived by loyalists as almighty and foes as invincible, even after he had been chased out of Tripoli, the seat of Libyan political power in the heat of that country's, civil war, not many believed that one of the world's most wanted men and for 42 long years, maximum ruler of Libya, Col Moammar Gaddafi could fall, the way he did; that he would be cornered like a frightened little rat in a stinking drainage pipe, full of rubbish and filth.
Prior to that, for more than two months, Gaddafi talked tough, threatened his assailants with mass murders and vowed to resist any real or apparent threat to his 42 year-old maximum rule which he started 1942 with the last drop of his blood and die, if need  be, standing. A martyr. Instead, he was found in a drainage pipe, afraid for his life, the same life he denied many, through countless terror attacks, battle against descent with brute force and hateful religious cleansing. Even in that state of shame, many were not quick to believe that the strongman of Libya could fall so easily.
Infact, when news of Gaddafi's death was brought to the attention of US Secretary of State, Hillary Clinton in Washington, Thursday, last week, her first reaction was that of disbelief since similar rumours turned out to be hoax. Frankly, for most part of his last 20 of the 42 years in power, several attempts had been made on Gaddafi's life without success.
For instance, agency reports recalled, soon after taking office as US President, Ronald Reagan ordered US warplanes to bomb Gaddafi's compound, in retaliation for orchestrating the West Berlin Disco bombing of 1986, in which, two American servicemen were killed. But the Libyan strong man escaped unhurt.
Apparently, angered by that attempt, Gaddafi targeted Pan Am Flight 103, killing all 270 passengers on board and which painted the despot as champion of a rogue state. That singular conduct also put him on a collision course with the US which engineered far-reaching economic sanctions on the maximum ruler and his government, with minimal impact.
Feared and loathed by many, Gaddafi was for many years, what Osama bin Laden became in recent years. For years, he was branded as public enemy No One in the US, for, among other things, bankrolling terrorism and revolution around the world. A Newsweek cover story in 1981 even described him as " the most dangerous man in the world", while US President Reagan called him; the  mad dog of the Middle East".
Strangely, after the September 11 2001 terror attacks on the Twin Towers that once housed the World Trade Centre in New York City, in which nearly 3,000 people from various nations were killed, Gaddafi became one of the first Arab leaders to condemn the attacks and  two years later also rennounced Libya's readiness to pursue its weapons of mass destruction programme; assumed responsibility for the Pan Am bombing and offered to pay families of the Lockerbie mishap victims $2.7billion dollars in restitution.
Born 1942 in a Bedouin tent to illiterate parents in a Libya and into a country that was very poor, young Moammar showed promise as he became the first member of his family to attend secondary school.
Libyan historians recall, "he harboured outsized ambitions even as a teenager. Enamoured of Gen Gamel Abel Nasser's rise to power in neighbouring Egypt, Gaddafi began conspiring with high school classmates to stage a similar revolution in Libya.
"In September 1969, Gaddafi led a small band of junior military officers in a bloodless coup, toppling Libya's pro-western ruler, King Idris. It was an audacious move since, Gaddafi was a mere , army lieutenant, just 27 years old, recalls a Reuters feature.
At the beginning, young Gaddafi was popular among his people and enjoyed tremendous support. With no formal title, he, at various times, went by various self-adorning appendages, including, Supreme Guide and Brotherly Leader.
With that popularity, Gaddafi created a system of government known as Jamahirirya meaning, state of the masses, a system which sought to place government in the hands of local councils without a collective rule. But that was in the beginning.
Soon after, Gaddafi transformed Libya into a dictatorship which criminalised discent and created a network of informers that randomly engineered execution of opponents. His hunt for opponents who he called, "stray dogs" went beyond Libya into Europe and the US.
To secure his hold on to power, Gaddafi reasoned that he required economic power and so forced foreign oil companies operating in his country to pay to his regime a whooping 80 per cent of the  revenue from Libya's vast oil fields, a model that would be duplicated by other oil-producing states. An American Cable News Network (CNN), documentary on Gaddafi, said, funds accumulated in that process " provided Gaddafi with the resources he needed to cause havoc  around the world. Harbouring a deep resentment of the West, Gaddafi financed revolutionary movements in Africa, Asia and Europe-from the I.R.A in Northern Ireland to Islamic radicals in the Philippines. He supported Palestinian terrorism, including the Black September Movement blamed for the killing of Israeli athletes at the 1972 Munich Olympics."
Armed with such power, Gaddafi was feared abroad and worshipped at home. With that pedigree, it was unthinkable that anyone or  group of people could venture organised protest against his maximum rule, not to talk of being killed by anyone in Libya.
But shortly before dawn prayers last Thursday, Gaddafi surrounded by a few dozen loyal body guards and accompanied by the head of his once dreaded army, Abu Bakr Younis Jabr, according to Agency reports, broke out of the two-month siege of Sirte, his hometown and attempted an escape to the west; but did not go far.
"NATO said its aircraft struck military vehicles belonging to the pro-Gaddafi forces near Sirte about 8.30am (06.30GMT) Thursday, but the alliance said it was unsure whether the strikes had killed Gaddafi or not.
Although the rest about how Gaddafi wept and begged those he once referred to as rats, not to shoot and how he was  later disgraced and killed are all history, it still makes sense to those, to whom, the caution, "No Man is good enough  to govern another man without that other's consent," makes no sense. Those are the living tyrants of our world.
The Gaddafi example is indeed a lesson to other despots and sit-tight rulers to whom human life means nothing. Gaddafi's is surely a shameful path, same path, followed earlier by Iraqi strongman, Saddam Hussein, himself also cornered like a wounded rat in a dingy tunnel with appeals to negotiate his freedom, a luxury, he denied many. And there was  the public enemy No.1 and terror Kingpin Osama bin Laden, who was killed in a US raid on his home in Pakistan and ending up without a grave.
More importantly, the air of freedom breezing through the Middle-East should, by now, be enough warning signal to other despots in Iran and Syria. It should also highlight the sad and unpredictable climax of evil power, which from all indices, has proven to be good only for leaders willing and ready at all times to do good.
Now also is the right time to urge the Libyan people particulary, the ruling class to unite in rebuilding  a stronger, stable and democratic country where, human freedom will be guided jealously by the state. The ruling class must at all  times eschew greed, avarice and selfishness in the allocation of resources, to avoid early resentment that often blossom into huge cracks in the art of governance.
My Agony is that Gaddafi was denied the punishment of  facing trial for his crimes against humanity and went the easy way, he did.
Soye Wilson Jamabo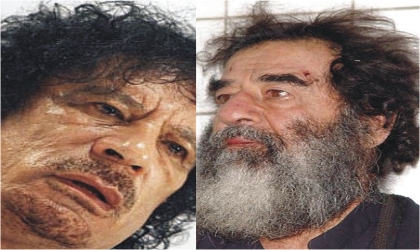 We've Spent N9bn To Upgrade RSUTH, Wike Confirms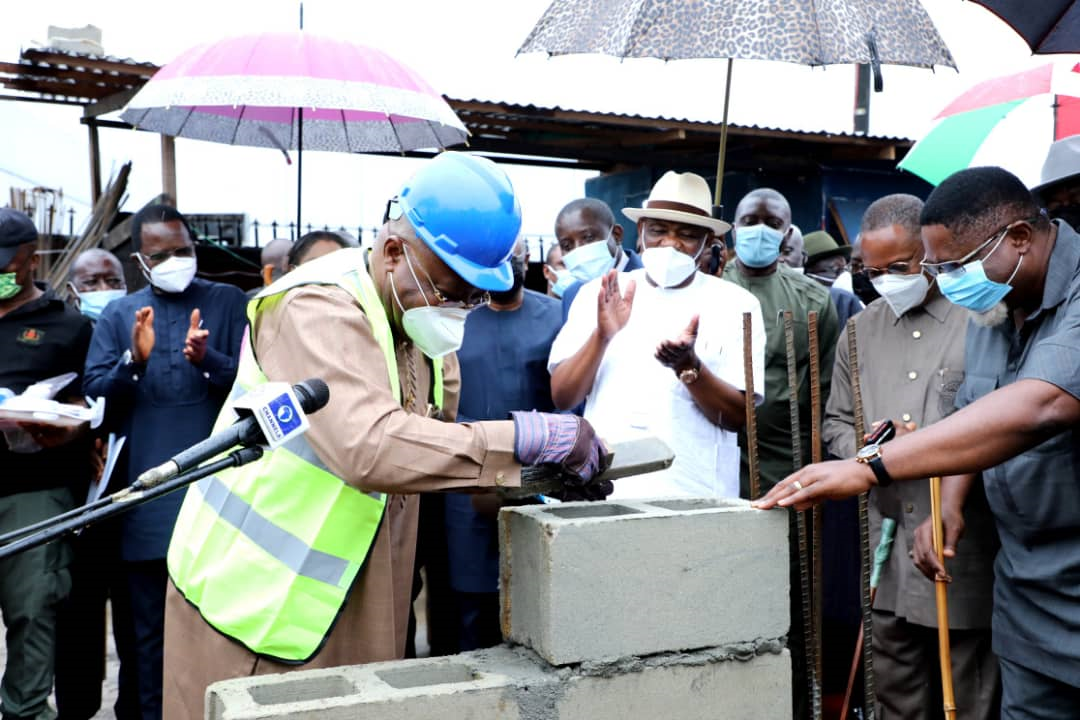 The Rivers State Governor, Chief Nyesom Wike, says his administration has spent N9billion in upgrading structures and installation of new equipment at the Rivers State University Teaching Hospital (RSUTH).
He said the fact that 40 per cent of the 2021 budget of the state is dedicated to provision of quality healthcare delivery was a further demonstration of the priority placed on the sector.
Wike made the explanation at the foundation laying ceremony for the construction of a Renal Centre at RSUTH, last Friday.
The governor said he made promise to Rivers people that the best would be provided to them in all sectors of the society within his capability because of the mandate they gave to him.
"As we came on here, I just looked around and I see the changes in this teaching hospital. I can say that we have put not less than N9billion in this teaching hospital.
"If you look at the budget, the health sector alone, what it's taking from the Rivers State Government is not less than 40 percent of the 2021 budget."
Speaking further, Wike said the state government cannot afford to implement free medical service programme in the present economic circumstance.
While dismissing the request for a subvention for RSUTH, Wike, however, commended the chief medical director and his team for their commitment to turnaround the fortunes of RSUTH.
"I have never seen anywhere that health services can be totally free. They're telling me that people who come here can't pay. I have never declared that this state is going to take over the health fees of anybody."
Also speaking, the former Minister of Transport, Dr. Abiye Sekibo, who performed the flag-off, noted that Wike's achievements in the health sector in particular, surpass what former governors of the state had done.
Sekibo said that the governor has given equal attention to every section of the health sector by providing complete health infrastructure that was positioning the state as a medical tourism destination in Nigeria.
Earlier, the Rivers State Commissioner for Health, Prof Princewill Chike, lauded Governor Nyesom Wike for his interest in the health of Rivers people.
He noted that the renal centre, when completed, would become another landmark development project in the health sector that would handle and manage all kidney-related ailments.
In his remarks, the Chief Medical Director of the Rivers State University Teaching Hospital, Dr. Friday Aaron, commended Wike for approving the renal centre.
Aaron explained that chronic kidney disease was a major burden globally with estimated 14 million cases in Nigeria.
According to him, over 240,000 of these cases require renal replacement therapy in the form of dialysis and renal transplant.
The CMD said the building that would house the centre was expected to be completed in six months and consists of two floors.
The ground floor, according to him, would house the haemodialysis unit with eight haemodialysis machines.
He further explained that the first floor of the centre would house the surgical component where most of the sophisticated equipment for kidney transplant would be installed.
Aaron said Wike has released the funds required to build, equip the centre as well as for the training of personnel locally and internationally.
Power Generation Falls 23% To 3,172MW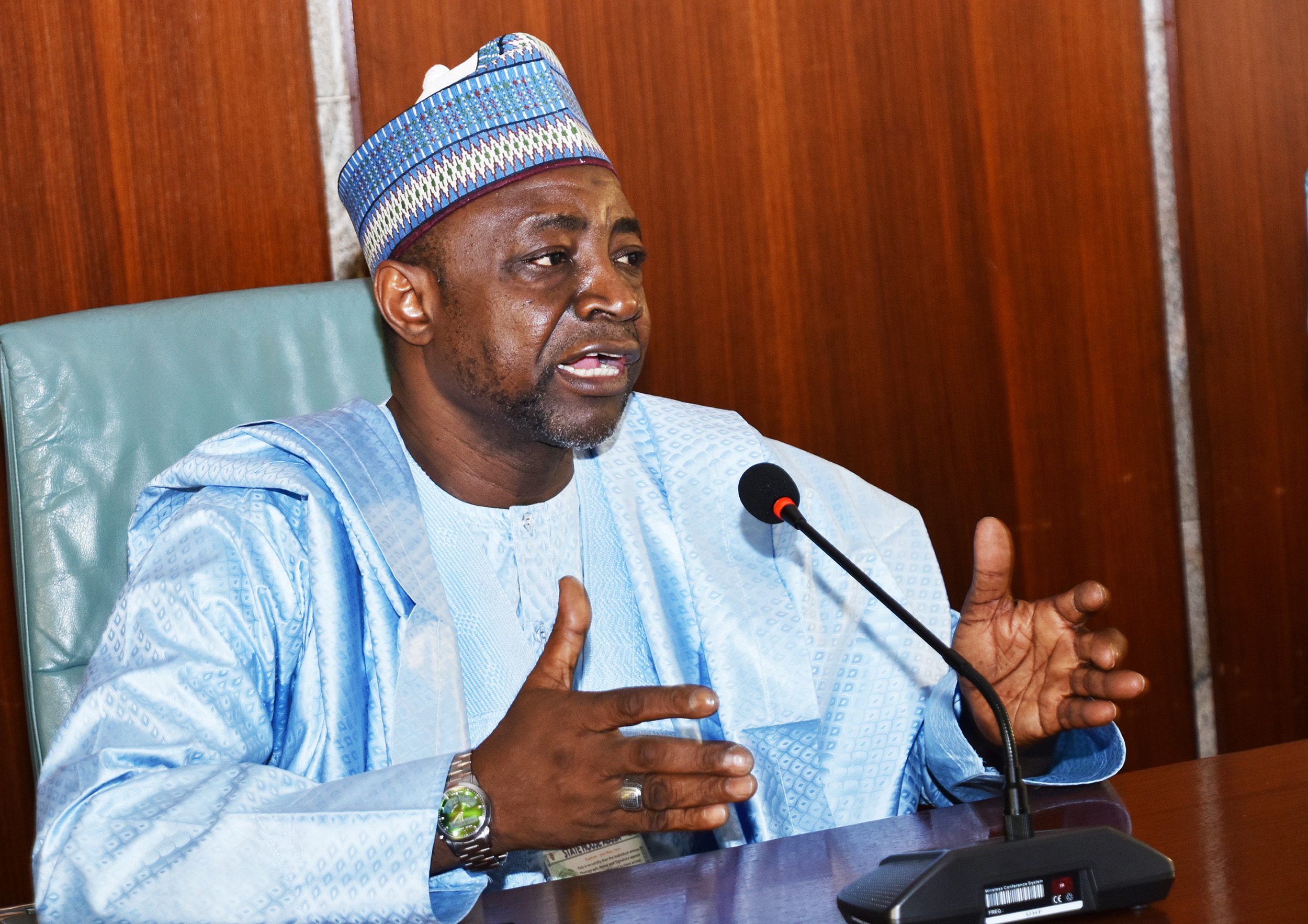 Power supply in Nigeria has failed to improve on last week's performance, as it fell by 22.9 per cent from peak generation of 4,115Megawatts on Saturday to 3,172.20MW as at 5pm, yesterday, latest data from the System Operator has shown.
According to the data, most power plants were operating far below capacity due to gas shortage with Olorunsogo Power Plant 335MW capacity; and Sapele Power Plant, 450MW capacity; completely out.
Egbin was generating at 746MW; Omoku 37.20; Omotosho (NIPP) at 105MW; while Afam was generating at 80MW.
The data showed that on the average power generation in the past seven days were 4,120.9MW on Sunday, June 6; 4,249.4 on Monday, June 7; 4,000.9MW on Tuesday, June 8; 3,720.7 on Wednesday, June 9; 3,517 on Thursday, June 10; 3,765MW on Friday, June 11; and 4,115MW on Saturday, June 12.
The International Oil Companies (IOCs), had last warned that despite Nigeria's huge gas reserves a lot needs to be done to attract investment to the sector to develop gas reserves to boost power generation in the country.
Speaking at the just concluded Nigeria International Petroleum Summit, the Chair, Shell Companies in Nigeria/MD SPDC, Osagie Okunbor, said with 203trillion Cubic Feet of gas reserves, what was needed in the country is to deliver projects that would produce the gas.
"The challenge is not just growing the reserves but in producing these reserves for the benefits of our country. Essentially growing the reserves and delivering on the production is a function of two or three elements.
"I like to see infrastructure that is required for the development of these resources at two levels. Soft infrastructure is often the one that is more important than and that is the one that is actually drives most of what you see at site."
"Soft infrastructure refers to the enabling environment and nothing pleases me as much seeing both the Senate President and the speaker of the house give very firm commitments about trying to pass the PIB this month.
"That is probably the big one of the enabling environment to provide the kind of stability we also need all sorts of other issues we need to that we have discussed severally in terms of sanctity of contract, stable policies and collaboration and I think we are well on our way there", he added.
Wike, Pride Of Nigeria's Democracy, NUJ Affirms
The Nigeria Union of Journalists (NUJ) has described Rivers State Governor, Chief Nyesom Wike, as an exhibit of pride to democracy in Nigeria.
The NUJ also noted that Wike has redefined governance through demonstration of democracy in action with his service to Rivers people.
The National leadership, the 36 State Executives, and the FCT, including members of the NUJ across the country made the assertion in Port Harcourt during the inspection tour led by the Rivers State Commissioner for Information and Communications, Pastor Paulinus Nsirim of both completed and ongoing projects being undertaken by the governor in the state.
The National President of the NUJ, Chief Chris Isiguzo, said the 1999 Constitution bestows on the media the responsibility to hold governments accountable to the people.
Isiguzo posited that having placed the projects side-by-side with the expectations of the populace, it was obvious that the governor's investment in critical infrastructure would remain lifelong empowerment tools for the people.
"We were at the Mother and Child Hospital. We took time to look at the facilities there. That can easily be said to be first of its kind in the country.
"At the much-talked about Real Madrid Football Academy, where they are going to train the young ones, we saw that they have good facilities. At the moment, they have also offered admission to 140 pupils.
"That's also to catch-them-young, and I want to believe that by the time this kind of resources is continuously invested in sports development in Nigeria, it's just a matter of time, it will gain its pride of place in sporting world."
On her part, the National President of Nigeria Association of Women Journalists (NAWOJ), Mrs Ladi Bala said that the projects she had seen were entirely unique, unprecedented and very uncommon in the country.
According to Bala, the Emmanuel Chinwenwo Aguma Judges' Quarters stand out as first of its kind in Nigeria, with its serene ambiance that would translate into enhancing the productivity of judges of Rivers origin.
"I believe that democracy is at work in Rivers State, and, for Rivers people, I want to congratulate them, and to say, this is the true reflection of what democracy should be across board.
"I want to call on other governors across the country to borrow a leaf from what the governor of Rivers State is doing. Wike is working, and we are very proud of what we have seen here", she added.
In his reaction, the National Internal Auditor of NUJ, Muhammad Tukur, stated that Wike was a committed leader with the vision of uplifting the standard of life of his people.
Tukur, who expressed gratitude to Wike for his support to the NUJ National Conference in Port Harcourt, said that his show of love for journalists confirms his commitment to the welfare of the people.
On his part, Chairman of Oyo State Council of the NUJ, Comrade Ismail Ademola Babalola, asserted that the Mother and Child Hospital, and the Real Madrid Football Academy were part of projects Governor Wike was using to secure a productive future for the youths of the state because they meet global standard.
Also speaking, the Vice President of NUJ North Central Zone, Chief Wilson Bako, commended the quality of the various roads and flyover bridges constructed in the Port Harcourt metropolis to make the city tourists' destination of choice.
In the same vein, the Vice Chairman of NUJ in Jigawa State, Comrade Larai Musa, said she has confirmed all that the news media had carried about Wike and his projects' mantra, and asserted that it was leaders like him that were needed at the national level.
Also, Comrade Ikechukwu Ordu of Enugu State Council of the NUJ noted the need for other political leaders to emulate Wike in providing dividends of democracy to Rivers people and changing the fortunes of his state.
Also from the Enugu State Council of the NUJ, Comrade Ugochukwu Chukwudieke, said she was completely overwhelmed by what Wike has done in constructing the Okoro-Nu-Odo Flyover Bridge, Rumuogba Flyover Bridge, and Rebisi Flyover Bridge delivered within one year.
Chukwudieke also praised the quality of work on the Rumuola Flyover Bridge, Ogbun-nu-Abali Flyover Bridge, GRA Junction Flyover Bridge, and the Orochiri-Wurukwo flyover project at Waterlines Junction by Aba Road.