Fall Of The 'King Of Kings'
He was one of the world's most ruthless heads of state. He also was one of the most outlandish. Rarely has the leader of such a small nation played such a large role on the international stage. But Moammar finally lost his invincibility as he fell to the superior fire power of NATO-backed Libyan rebel troops in his homeland, Sirte.
Gadhafi, who had weathered assassination attempts, US air strikes, and years of international sanctions, died today in the desert town of Sirte where he was born, the rebel coalition claimed.
Before there was Osama Bin Laden, there was Moammar Gadhafi. For years he was Public Enemy No. 1 in the US, feared and loathed for bankrolling terrorism and revolution around the globe.
A Newsweek cover story in 1981 branded him "the most dangerous man in the world." To President Ronald Reagan, he was "the mad dog of the Middle East."
And that was before his regime's most dastardly deed of all: the 1988 bombing of Pan Am Flight 103 over Lockerbie, Scotland, by Libyan agents who planted explosives in a suitcase. The crash killed 270 people, most of them Americans.
And then, Gadhafi undertook an astonishing reversal. He was one of the first Arab leaders to denounce the September 11 terrorist attacks. Two years later, Libya abandoned its weapons of mass destruction programs, assumed responsibility for the Pan Am bombing and agreed to pay $2.7 billion in restitution to the families of Lockerbie victims.
The US reciprocated, resuming diplomatic relations with Tripoli and lifting economic sanctions. But while Gadhafi's political conduct changed, his eccentric behavior did not. Across his four decades in power, he flouted all the rules for how a head of state should act.
He surrounded himself with gun-toting female bodyguards, and for years he traveled with a voluptuous Ukrainian nurse. He brought along a Bedouin tent to sleep in when he traveled abroad, and once attended a summit in Belgrade with six camels and two horses in tow. Gadhafi wore flowing robes, favored oversized sunglasses and received Botox injections.
"Can I ask you something very directly, which may seem rude?" ABC News' Barbara Walters asked Gadhafi in a 1989 interview in Tripoli. "In our country, we read that you are unstable, we read that you are mad. Why do you think this is? … Does it make you angry?"
"Of course it irritates me," Gadhafi replied. "Nevertheless, I do believe that a majority of the people in the four corners of the globe do love me."
Libya was one of the world's poorest nations when Gadhafi was born in a Bedouin tent in 1942 to illiterate parents. Young Moammar showed promise, and so he became the first member of his family to attend secondary school.
He harbored outsized ambitions even as a teenager. Enamored of Gen. Gamal Abdel Nasser's rise to power in neighboring Egypt, Gadhafi began conspiring with high school classmates to stage a similar revolution in Libya.
In September 1969, Gadhafi lead a small band of junior military officers in a bloodless coup, toppling Libya's pro-Western ruler, King Idris. It was an audacious move since Gadhafi was a mere army lieutenant, just 27 years old.
Initially, Gadhafi enjoyed broad support. He took no formal title, calling himself the Supreme Guide or Brotherly Leader. He created a system of government called the "Jamahiriya," or state of the masses, which called for Libya to be governed by local councils. But there would be no collective rule.
Moammar Gadhafi's Flamboyant Dictatorship Is Over
He transformed Libya into a dictatorship, criminalizing dissent, creating a network of informers and executing opponents. He sent hit squads to hunt down dissidents  "stray dogs," he called them — who fled to Europe and the US.
Most significantly, Gadhafi squeezed foreign oil companies to give his regime nearly 80 percent of the revenue from Libya's vast oil fields, a model that would be duplicated by other oil-producing states. It provided Gadhafi with the resources to cause havoc around the world. Harboring a deep resentment of the West, Gadhafi financed revolutionary movements in Africa, Asia and Europe — from the I.R.A. in Northern Ireland to Islamic radicals in the Philippines. He supported Palestinian terrorism, including the Black September movement blamed in the killing of Israeli athletes at the 1972 Munich Olympics.
Gadhafi's conduct put him on a collision course with the United States. Soon after taking office, President Reagan severed diplomatic relations with Libya and slapped an embargo on its oil. Gadhafi upped the ante when Libyan agents orchestrated the bombing of a West Berlin disco in 1986, killing two U.S. servicemen. American warplanes bombed Gadhafi's compound in retaliation, nearly killing the dictator.
The bombing of Pan Am Flight 103 cemented Libya's standing as a rogue state. The ensuing sanctions against him were so severe, Barbara Walters needed the State Department's permission to visit Libya to interview Gadhafi.
Asked in that interview about Washington's demand that he needed to "renounce international terrorism," Gadhafi laughed. "This could be the response when someone is sponsoring terrorism, but when our official position is that we are against terrorism, such demand would be meaningless," he said.
Gadhafi scoffed when Walters brandished a report accusing him of using surrogates to commit terrorism around the world. "What is the practical evidence, the concrete evidence?" he said. "These are all lies … only ink and paper."
All of which made Gadhafi's about-face after 9/11, his rejection of terrorism, even more striking. Reportedly, he shared his intelligence files on al Qaeda with the CIA., and allowed the US to use a Libyan site for the harsh interrogation of a terror suspect.
With the lifting of sanctions, US and international companies rushed into Libya to do business. World leaders like Italy's Silvio Berlusconi paid visits.
Gadhafi and his country were pariahs no more.
Now rehabilitated, Gadhafi cast himself as a statesman, and in early 2009, he was elected to lead the African Union, a confederation of 53 nations.
But the makeover unraveled in August 2009 after Scotland freed the only person convicted in the Lockerbie bombing, a former Libyan agent named Abdel Basset Ali al-Megrahi. Although the release was described as a humanitarian gesture — Megrahi suffered from prostate cancer  it triggered outrage in the U.S. and Britain. The outcry mushroomed when Megrahi returned to a hero's welcome in Tripoli orchestrated by Gadhafi's regime. Once again, Gadhafi appeared to be up to his old tricks.
Gadhafi's ability to outrage was on full display during a subsequent visit to the United Nations General Assembly in New York.
Gadhafi 'King of Kings' No More
Introduced as "leader of the revolution, the president of the African Union, the king of kings of Africa," Gadhafi railed and raged for 90 minutes, instead of the allotted 15. He ripped up a copy of the U.N. charter, demanded investigations into the assassinations of President John F. Kennedy and Martin Luther King Jr., and compared the U.N. Security Council to al Qaeda.
But it was the Arab Spring that led to be Gadhafi's downfall. In February 2011, the anti-government protests roiling the Arab world spread to Libya with a Day of Rage challenging his rule. More than 40 years of anger and resentment exploded in demonstrations across the country.
When the protests morphed into an uprising, Gadhafi responded with extreme force. As Gadhafi's forces closed in on the rebel stronghold of Benghazi, the UN Security Council authorized the use of force to protect civilians. And on March 19, US and European forces intervened, launching missiles and dropping bombs to assist the rebels.
The tide turned. In August, Gadhafi fled Tripoli as rebel forces closed in. After 42 years, his reign was over. But the wily leader's whereabouts remained a mystery for months as the remnants of his security forces fought off rebels closing in on his strongholds.
At the time of his death, Gadhafi, his son Seif al-Islam and his chief of intelligence were wanted by the International Criminal Court in The Hague on charges of crimes against humanity for the killing, wounding and imprisonment of civilians during the early stages of Libya's uprising.
Declare Buhari's Seat Vacant, Owuru Urges Court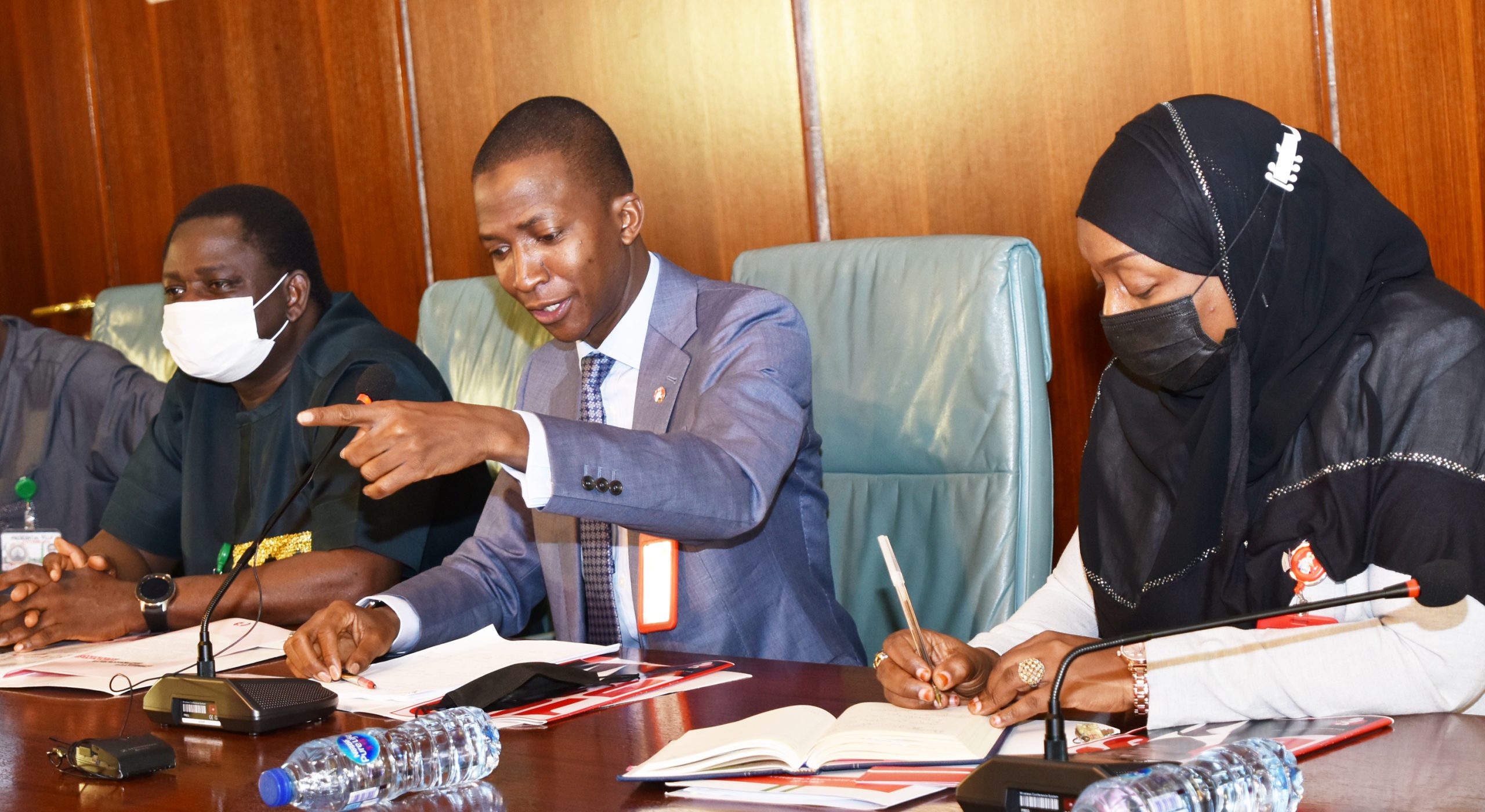 The candidate of the Hope Democratic Party (HDP) in the last presidential election, Chief Ambrose Owuru, has approached the Federal High Court in Abuja, asking it to declare the seat of President Muhammadu Buhari vacant.
Owuru, who was among the four petitioners that went to tribunal to challenge Buhari's re-election, in his fresh suit, sought for an order to restrain the Independent National Electoral Commission (INEC), from "undertaking or planning any other election into the office of the President", in 2023.
The Plaintiff, in his suit marked FHC/ABJ/CS/480/2021, maintained that Buhari is "an unlawful President that is illegally occupying the Presidential seat".
It would be recalled that Owuru and his party, HDP, had in an earlier appeal they litigated up to the Supreme Court, insisted that the Justice Mohammed Garba-led Presidential Election Petition Tribunal, erroneously dismissed a petition they lodged against the return of Buhari of the All Progressives Congress (APC), as winner of the presidential election that held on February 23, 2019.
They specifically prayed the apex court to sack Buhari on the premise that he emerged through an illegal process.
According to the Appellants, INEC, failed to follow condition precedents stipulated in the Electoral Act, when it unduly postponed the presidential election that was originally fixed for February 16.
The HDP claimed that its candidate, Owuru, secured over 50million votes in a referendum that was conducted by both electorates and observer networks that were dissatisfied with the unilateral postponement of the presidential election by INEC.
However, in a unanimous decision, a five-man panel of Justices of the Supreme Court led by Justice Mary Odili, struck out the appeal for constituting "a gross abuse of the judicial process".
Meantime, in the fresh suit, Owuru and his party argued that their suit against Buhari at the Supreme Court was inconclusive.
The Plaintiffs argued that the case was fixed outside the 60 days period that was allowed by the law.
Owuru asked the court to declare him the authentic winner of the last presidential poll, as well as, to issue an order for his immediate inauguration to take over from Buhari.
He prayed the court to declare that he is entitled to serve out a tenure of 4 years after his formal inauguration.
More so, the HDP presidential candidate, aside from asking for Buhari's immediate removal from office, equally prayed the court to compel him to refund all salaries, allowances and emoluments he collected while he unlawfully stayed in office as President.
Owuru also asked the court to give an order that salaries, allowances and emoluments be paid to him from May 29, 2019, when he ought to have been sworn in, till date.
The Plaintiff further applied for, "An order of interlocutory injunction restraining the Respondents by themselves and acting through their agents, servants, privies and or proxies howsoever from any further organizing, undertaking or planning of any other election into the office of the President of Nigeria or any such other Presidential Election interfering, harassing and or disturbing the Applicant adjudged acquired right as unopposed and unchallenged winner of the original scheduled and held the February 16 Presidential Election thereof until the 1st Applicant unserved constitutional four years term of office is served pending the hearing and determination of the substantive suit by this honourable court".
Cited as 1st to 3rd Respondents in the matter were Buhari, the Attorney General of the Federation, and INEC.
Meanwhile, no date has been fixed for the matter to be heard.
World Bank Report Exposes Buhari's Lies, PDP Affirms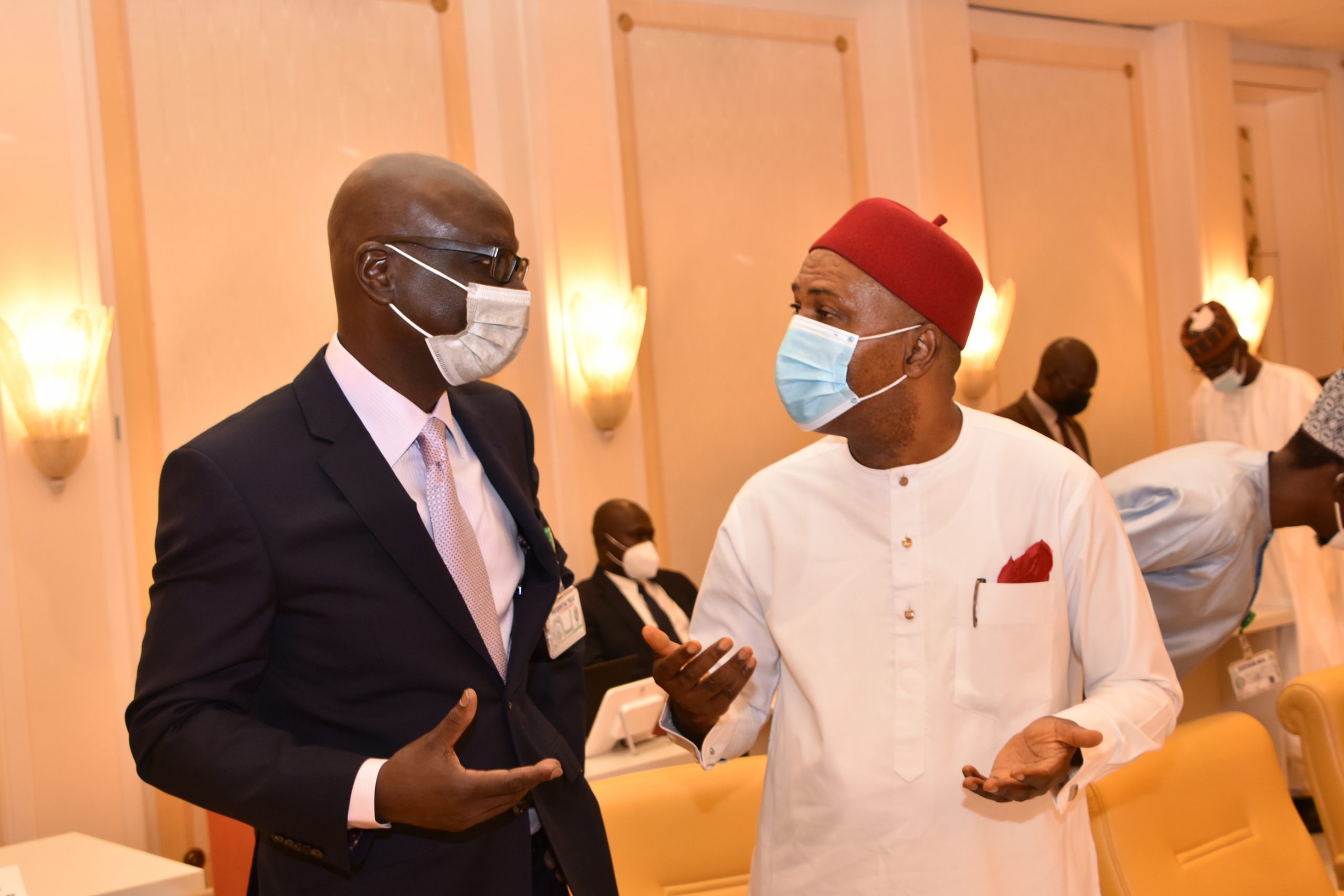 The Peoples Democratic Party (PDP) said the report by World Bank that 7 million Nigerians have been pushed into poverty in the last year, has clinically belied the integrity posturing of President Muhammadu Buhari and the All Progressives Congress (APC).
The opposition party said the World Bank report came in the face of the recent claims by President Buhari that his administration has lifted over 10 million Nigerians out of poverty in the last two years.
The PDP asserted that the report by the World Bank has further vindicated its position that President Buhari runs an uncoordinated and clueless administration that thrives on lies, false performance claims, deceit, and perfidious propaganda.
The statement added that, "Nigerians can now clearly see why the APC and President Buhari's handlers are always in a frenzy to attack our party and other well-meaning Nigerians whenever we point to the poor handling of the economy and on the need for President Buhari to always be factual on pertinent issues of governance in our country.
"Unfortunately, it indeed appears that Mr. President enjoys living in denial while watching millions of Nigerians go down in abject poverty, excruciating hunger, and starvation as our country now ranks 98th out of 107 in Global Hunger Index under his watch.
"Otherwise, why would Mr. President claim that his administration has lifted over 10.5 million Nigerians out of poverty while official figures even from the National Bureau of Statistics (NBS) show worsening poverty rate with 142.2% growth in food inflation and over 82.9 million Nigerians being unable to afford their daily meals due to the failure of the administration to take practical steps to grow and protect the food sector?
"Under President Buhari, Nigerians are now subjected to the worst form of poverty and hardship, with collapsed purchasing power, occasioned by a voodoo economy management that has wrecked our productive sectors and pummeled our naira from the about N167 to a US dollar in 2015 to the current over N500 per dollar.
"It is unfortunate that Mr. President will choose to always bandy fictitious figures and false performance claims, when he has, in a space of six years, destroyed our national productivity and reduced our country to a beggarly nation, a laughing stock and object of pity among the comity of nations.
"The PDP invites Nigerians to note President Buhari and APC's similar false performance claims in other critical sectors, including power, transportation, road infrastructure, health, education, agriculture, security, aviation among others, where the Buhari administration has been bandying fictitious figures with no tangible project to point at.
"Our party counsels President Buhari, his handlers as well as their party, the APC, to note that Nigerians have seen through their deceitful clams.
"The PDP, once again, urges Mr. President to end his false performance claims and get more competent hands to manage the economy before every Nigerian is turned into a street beggar."
Amnesty Kicks As FG Pushes Social Media Regulation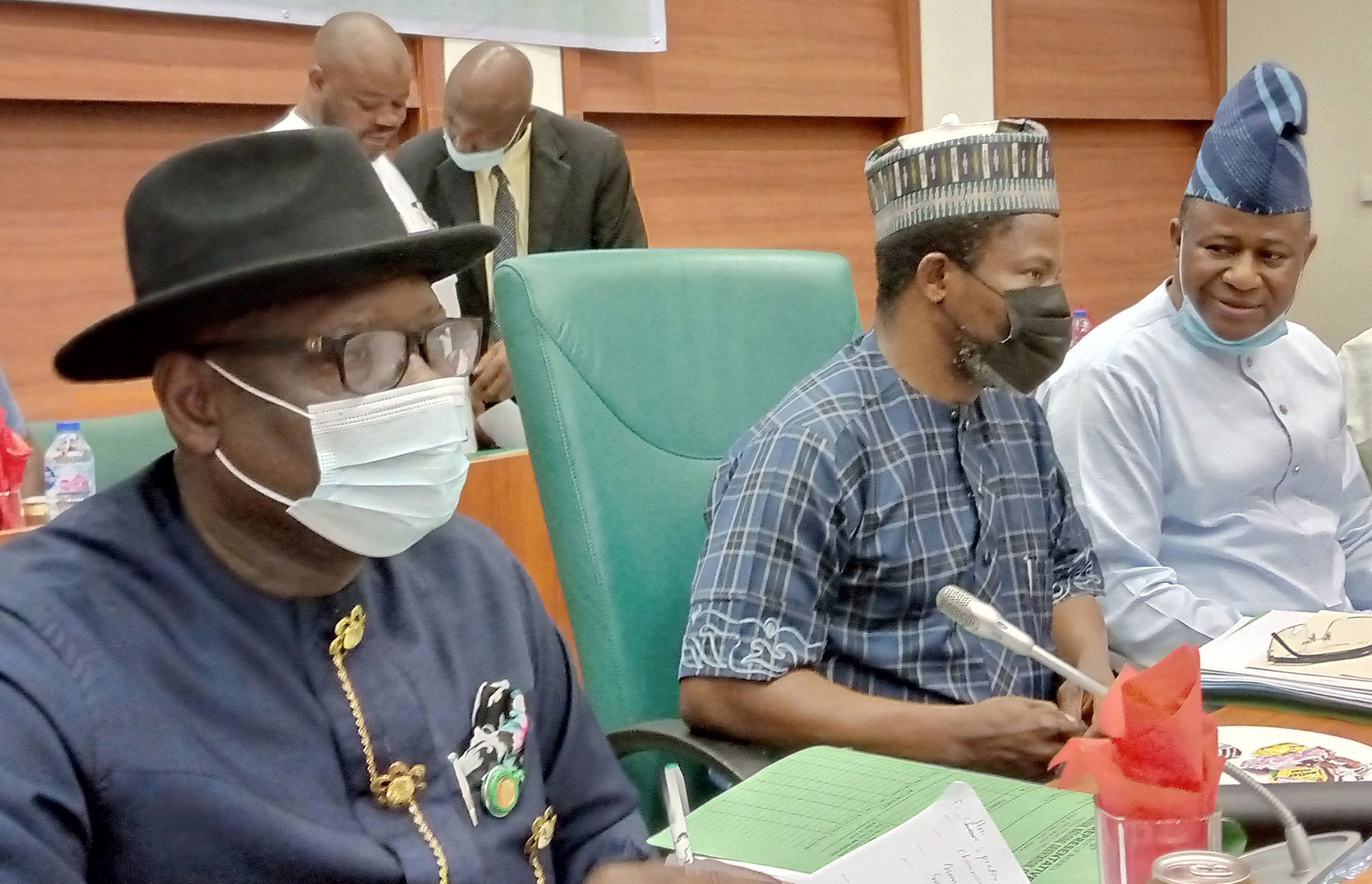 Amnesty International has strongly opposed the call by the Nigerian Government to regulate the use of social media and online broadcasters.
It would be recalled that the Minister of Information and Culture, Lai Mohammed, had urged the House of Representatives to include regulation of Twitter in the National Broadcasting Commission Act.
The minister made the call at the public hearing on a bill to amend the NBC Act organised by the House Committee on Information.
"I will want to add, that specifically, internet broadcasting and all online media should be included in this because we have responsibility to monitor content— including Twitter," he said.
Reacting, Amnesty International, in a tweet via its Twitter account, yesterday, kicked against the motion.
It noted that when social media is regulated, authorities can arbitrarily have powers to shut down the internet and limit access to social media.
It further noted that criticizing the government will be made punishable with penalties of up to three years in prison.
"When social media is regulated, authorities can arbitrarily have powers to shut down the Internet and limit access to social media.
"Criticizing the government will be made punishable with penalties of up to three years in prison.
"Regulating social media in Nigeria could be easily abused to punish critics of government policies and actions, and anyone who asks difficult questions could find themselves liable for 'diminishing public confidence in the government.'
"Seeking a law to prohibit abusive, threatening and insulting behaviour is open to very wide interpretation. This section would pose a threat to critical opinion, satire, public dialogue and political commentary," the statement added.