I Am Still Chairman Of ACN In Rivers State
Barr Uche Okwukwu is someone who is used to controversy. In fact he is never tired of stiring even new ones. Not too long ago, he said that he is an Igbo man like many other Ikwerre people if not alone. Only recently, he stood up in support of the Movement for the Actualisation of the Sovereign State of Biafra (MASSOB). Today, he insists that he is still the chairman of the ACN even if before the last governorship elections, he had told his supporters to vote for Gov. Chibuike Amaechi of the PDP. In this first part of The Tide Roundtable, a vintage Okwukwu talks about the ACN, its guber candidate, Dr Abiye Sekibo, the true origin of Ikwerres and in fact, explains how monies exchanged hands, before, during and after the general elections. It is a serial you cannot put away. This is just the beginning. Read On!
A lot has been said of your person, but very little is known of your early life. Who are you and where were you born?
I was born  in Elele, in Ikwerre local government Area of Rivers State, into the family of Mgbu-Oba. I was at several times educated at St James'  Primary  School, a Catholic establishment and from  there, I went to County Grammar School  Ikwerre/Etche, finished there, before proceeding to the Rivers State College of Education, now Ignatius Ajuru University of Education, Rumuolumini at the time affiliated to the University of Ibadan. Where I did Economics and Political Science.  After that,  I went to the University of Ife where, I read Law and was called to the Bar in 1995, I later  proceeded  to Danish Institute Demark,  for my human Rights training in 1998.  Equipped with this background, several times, I had the opportunity of addressing the United Nations (UN)in Geneva. I did that in 1998 while, presenting the case of the ogoni people. During Late General Sani Abacha maximum rule in 2004, I presented another peace talk in Geneva. I have also attended several courses in and out of this country, in Europe, the Americas and Africa. I am a lawyer and a politician, but with a different colour.
Being a Human Right activist, your crusades, most times, hovered around politicians and unsavoury political activities, how do you fit  into a political  party structure being a well-known human  right activist, known to be critical of the political class?
There is no difference, the most important instructment in every society is power. It is only with power that you can change society. If you like, be a Priest, Lawyer, Sailor or Doctor, we need power to change society. Power does not necessarily have to be political. I am not talking in terms of becoming president or Governor. You (The Tide Editorial Board) for instance, have the power of the pen believe me, it is a huge power. Infact, you are the fourth estate of the realm. In most cases, "the pen is mightier than the sword," Largely in Africa, the kind of power you need to change society is political because of the near monolythic structure of African Society.  For that, from time to time, I have the conviction that I should participate in the political process to see if I can, use the process, to help change society.  I am not out of tune, the founder of the liberation theology, Kabilo Toures, a priest once said that the hand that works is mightier than the lips that praise. I am not out of tune because revolutionary realists like Chekovera and others also identified with political struggle to change society. They all believed that Human Rights have to be advanced, and you can only do that when, there is in place, the kind of constitution that will help sustain democracy and rule of law in this country. Mind you,  those that make the law are parliamentarians while, those that execute the laws are the Executives. You see, here I am.
In your brief resume, you dwelt principally on your academic accomplishments and a bit about your human rights struggles. Where and when did you start your political life?
I started my political life with the now defunct Social Democratic Paarty (SDP) in the third republic, in 1992, I was also a member of the old All Peoples Party (APP) now All Nigerian Peoples Party (ANPP),on which platform, I, in 1999 contested election into the Rivers State House of Assembly to represent  Ikwerre  Constituency and lost, not in the field but in the courts. The court of Appeal in its wisdom said I did not win.  (Interception): Who contested against, you?
I contested against the present Governor, Rt Hon Chibuike Rotimi Amaechi, like I said, the Court of Appeal said, I didn't win and I should not be in the Rivers State House of Assembly. So, as a lawyer, by my training , I have since accepted the verdict of the court, particularly,  when you do not have the right to appeal beyond that points.
Beyond that level in 2010,I emerged  as the State Chairman of the  Action Congress of Nigeria (ACN )the party, I am currently heading.
Chairman, during your introduction, you said you are a politician of a different colour. What colour are you made of?
I believe that within the African society, the  kind of democracy that the colonial masters  imposed  on us was one  predicated on values, respect for lives, respect for values, the values for respect, respect for public properties and ofcource  law and order and I am desirous to  see the glorious past reestablished. When I came in here,the memories  of the past flashed. Back then in Elele, every day, my father subscribed to the then Nigerian Tide, and the vendor who sold him the paper daily was also called, TIDE. and I read the  Nigerian Tide all days of my primary school, until when, my father died in 1980. When, I was in the secondary school. Today, of course you still see, The TIDE, it is still on, I was and still am very happy with those of you working here, you have, over the years shown huge respect for and loyalty to this institution as an important public institution and you've really been working hard to ensure its survival. That is the substance of core values I am talking about. I believe that if we have purpose-driven politicians and such also found themselves in governance, and who are in tune with this kind of ideas, ours would be a better society. For example, I attended a glorious primary school and I can say it was wonderful; I was provided with government chairs, in the first one, two years we were carrying chairs, and later government desks, I went to County Grammer School, Ikwerre-Etche, there too, I had government lockers, I had government uniform, I   had government desks ,I ate in the dinning. I can go on and on, for, it was indeed a glorious past and for me it was communism at work or what is called  welfarism  which means that the entire society's energy was being galvanised to run a society in such a manner that the gap between the poor and rich was truly narrow.
In those days, when, we found ourselves in Ikwerre Etche, there was not much gap between the poor and rich. When you wrote common entrance in a village school and somebody else wrote in Port Harcourt, both of you found yourselves in Stella Maries or Akpor Grammar School. So I believe that those ideas were glorious ideas taken from the African past, being translated, to a large extent, today. The present Governor of the State, is building schools without discrimination, nothing like this could be in the village or that in the township.
This is the kind of idea we had in the  past. The standard of education was the same all over the state and I believed  that if we work hard and establish a society  like that, we would build a better society. That indeed is my colour of a politician.
Were these not the same values that you once said powered your human rights campaign? Why in politics now?
First and foremost in post war Nigeria, I came back to Rivers State as a refugee. Majority of us did also, and the reality that faced us was the reality of poverty, clear poverty and the environment was quite challenging. Then, severally I asked questions, what caused the crisis that led to the situation that we found ourselves. If found out easily that every crisis was born out of injustice, whether it is a regional, political or economic crisis, it is one part of injustice, oppression, intimidation and fear, it cannot only be the presence of combat that it is war, fear itself, is  war. As I grew up, I had formal education, I equally saw all those ideas being duplicated, more so, I was born into a family that treasured values, rights, the truth and welfare of others. My father was a civil servant in the Risonpalm, it was initially called River State Agricultural Development Corporation, and later became Risonpalm. The company was in my town, Elele, before it was later taken to Ubima and of course I saw first hand, the challenges that the people faced. Even when they said, "come and pay N30 and go to school, (which was what we paid in those days to be in a boarding house), not many people went to school, because they couldn't.  I am not saying this because I am a lawyer today. I know people who were more brilliant than I was, in the primary school, who didn't go to school because they were from a poor family. I have genuine and undying sympathy for such people in the society, I also know those who were in County Grammar school, Ikwerre  Etche  as I was but who could not  proceed beyond that, not because they were not brilliant but because of their circumstances of birth. So, I was and still am desirous to have a society that can guarantee some kind of equality, with common rights as blanket starting point, but  my idea about society and its growth emphasises that people get justice ,equity  and equality to a large extent. Of course, you can agree with me that we now have considerable freedom, where, you can go to court and file motions and shout and bring out somebody from a police cell. We have a system we operate where, to a larger extent, the shouts of the weak are being redressed and if you apply your education, talents, experience and contact to help those who cannot help themselves to ensure that their rights to human integrity are  protected, their rights to decent work and equal pay is respected and protected. All granted fall under the ambit of the human rights struggle, and I thank God that in his infinite mercy, he allowed me to understand what is involved in respecting others without minding where they come from or the language they speak, or religion, faith they react to and I still pursue these only, I now combine them with politics. Of course, you agree that there is only so much advocacy can achieve, but political power is a faster vehicle to effect societal change, in the interest of the weak and hopeless.
At what point and which specific development informed your realisation that this human rights advocacy alone could not get you where you had always wanted, except you combined it with partisan politics? Since you said you succeeded as a crusader.
Yes I did succeed as a human rights campaigner, but I did not say I required political power, at all cost but did say participating in the political process because there are different kinds of power. You, as journalists, have power. You can use the pen and make the man in the SSS to release a wrongly held citizen even if the Commissioner of Police disagrees with you. In doing that, you do not require political power. What you write may even have more effect than what you have to say because many people would read you than hear what the Commissioner of Police said. Chekovera, the legend once said because we love life, we must defend it.
It means that you cannot fold your hands and say you believe a particular thing without trying to identify with it. If you believe that an average Nigerian child should have the  right to education, if I believe that our resources in this country should guarantee us access to  employment, I know that political power is very important to address them, because it deals with allocations and use of resources, because when we come together and agree to have a social contract , we individually surrendered our own rights to be controlled; even our environment is given out, for the state  to control, therefore, the total  environment is state environment that is why there is  law and order.
If they sell crude oil, they do not bring it to the individual, they put it in the state's coffer. All this, is predicated on the principle of the Social Contract that the man who keeps and disburses public money must mange it equitably, for the common wealth. Therefore, if such a man deviates, even the process of replacing him, by appointing another is still part of the political process. So if you decide to participate, it in a political process, whether you write a feature and say things should be done this or that way, it is a political process, if you preach before the alter and even caution the king as Prophet of Nepal did to David, it is a political process. Mind you, I did not say that it is only the politicians that can influence or change a society. To influence and change things for the better, it is the duty of every body and in fact, if we fail, we all fail. For example, I have said times without number, under the military, even though most people will not agree with me, 70 per cent of the struggle to enthrone democracy was carried out by the journalists. They were writing, if you say something and it was not written nobody hears it.if somebody's rights are violated, misappropriations found and nobody reads it, we all fail. So, you see, 70 per cent of the struggle against Abacha was carried out by journalists (you people) even though there is one Igbo parable that says," If a man took a dog to the bush to hunt, upon return, it is the man that cooks the animal, even when the hunting dog comes, it is chased away, in the words after all, I took you for hunting."
Journalists are the famous democrats as most politicians, lawyers are. Imagine this scenario, that doctor that naturally saves lives is inhibited by a law to do so. One such law was when police recently said that a person with bullet wound must first bring police report before treatment by a medical doctor. Whether right or wrong, good or bad law, it is a law, made by the political process.
When you eventually decided to participate in the political process what actually influenced your eventual choice of a political party?  The ACN?
Yes, my ideological bias is pro-South West, I read the Sun Newspaper yesterday, that ideas move the world. Late Chief Obafemi Awolowo didnt run free education with his personal money. The man just woke and reasoned that unless something drastic was done the poor won't have education and said no, he could not continue that way, if not, at the end, only the rich Yoruba would go to school, and the poor would not, because of non-affordability. So, he persuaded his people that had qualified as a lawyer in London, 1945, before starting politics and became Regional Premier, 'I am comfortable', he told his people but what will happen to the rest of the Yorubas, particularly, those from Ekiti, Ondo, poor farmers who do not have opportunity? Of course, school came to them late compared to the Ijabus, Egbas the Lagosians and the rest. Something needed to be done, so Awolowo had to tax the rich and put proceeds in the state fund and successfully ran free education. It is something unbelievable in the 1950s, it had never been experimented anywhere, in Africa, but they tried it, and it worked, today you may agree with me that the Yoruba tribe, including Delta and Edo to the present day Oyo, is the most adanced in terms of education, but can the South East pursue same policies.
You made the news during the April Governorship elections campaign, from the ACN's perspective, for the wrong reasons, when you pledged support for Gov Amaechi instead of Dr Abiye Sekibo, your party's candidate.  Some said you were bribed to defect, and therefore, sacked by your party but your loyalists dismissed such accusations as the pot calling kettle black. What really happened?
I led the campaign of my party in the 23 local government areas of the state as Chairman and to a large extent, the ACN moved ahead. Unfortunately, many Rivers people, thought differently about the governorship. For the records, during the National Assembly election, I was in my village in Elele and ofcourse it is on record that I delivered my ward and unit in spite of all because I did my homework. But many people said that the incumbent governor has set in motion laudable things that are very difficult for any other person to handle, properly. And it was their thinking that he be let to finish those projects he had set in motion, so they could judge how far he could go between the and 2015, because the projects are not only mega in nature, in character, and in content.
The monorail for example, does not exist anywhere else in any part of Africa. The whole idea is of Rivers State; the new campus of the Rivers State University of Science and Technology, Greater Port Harcourt and the Karibi-White mega hospital are others.  He is the one who conceived these ideas so to avoid something like a gap between ideas conceived and implemented or even a stop because somebody did not agree with the idea and concept. "Yes, the projects may not be all be perfect ideas, but let them progress with the serving Governor," was the message I got from a large number of people of Rivers State. But I did not stop there. I also discussed with some very senior journalists in the State who also repeated the thinking of Rivers people based on their own independent findings, that Amaechi be allowed to rule till 2015. By then, they would have been able to see what has been done of the mega hospital, Greater Port Harcourt,monorail and so on and so forth. Of course, I explained this to my party, ACN but being a political party, you can be sure they would not accept, but the truth about my person is that, in all of my life, I have always submitted to and agreed with superior ideas. So, based on self conviction, what I said before the election, after very wide consultations, was that my believers should join me in expressing my respect for superior ideas and vote for the incumbent Governor Amaechi.
I was mindful because the issue was a sensitive one and many would label me a thorn-coat or outright betrayer,' that was why I said, "those who believe in Uche Okwukwu should vote for the incumbent Governor, but should vote ACN for the House of Assembly seat in my constituency. Even so, I have been called several names, I do not bother myself on that because even General Powell, a leading Republican, and former Joint Chief of Staff of the USA, encountered the same problem during the elections that ushered in President Barack Obama. Powell had had a personal consultation with top fellow Republicans, stated publicly that he believed Obama, and not his party's candidate McCain, had very well clear-cut idea of what America needed.
He said, Obama has clear cut idea of what he wants to do in America.
As it was in my case, he too found it very difficult to convince the rest, because Obama, being a black with a Muslim background was indeed a hard-sell coming out from both the Iraq and Afghanistan wars.
He told them still that he believed Obama had great plans for America and since that was what the country wanted he begged that his Republican folks should give him a chance to follow his heart.
Of course, they rejected him, So, he said well, I Powell will vote for Obama. Today, Powell is still a member the of Republican Party. The Republicans knew that he took a personal decision, so they said, we will not kill him. They did so because they knew every political decision in this world is a collection of personal decisions. So, every political action is also personal. You bear the burden and bliss of it.
And I have said, if anybody read my interview, previously in some National  dailies, my position was clear, the people said they wanted to allow Ameachi till 2015 after 8 years. Period.
Powell was not chairman of the Republican Party, you were a party chairman and in that position you took an oath not to allow your personal decisions to affect your official conduct. Since your decision ran contrary to the party's agenda, was it not anti-party? Was that why you did resign as chairman of ACN in Rivers State?
I did not resign as the chairman of ACN. I did not resign as the chairman of the party at all.
Why not, was your personal position the decision of the party?
No, not decision of the party, but I consulted widely and called the leadership of the party to a meeting and I told them this, 'we should not do things for the fun of it, we must as much as possible be with the people, I mean greater percentage of Rivers people. This is their opinion. "I told them, and of course with great respect, the person who contested the House of Assembly elections in Ikwerre Local Government Constituency is here and alive to attest to this. In the meeting I  called, I told them the opinion of the people of Rivers  State to allow Amaechi continue with the mega projects he has  started, whether it is right or wrong let us allow him to go on with projects till 2015, so that he  would be able to achieve over 50 per cent success before any other person can come on board because any other Governor may not agree completely  with his concept and ideas, or, he may agree with it but may not go on with the same speed that the man who  conceived the idea would have gone about it. But if you have 50 per cent (on ground) of a particular thing, whoever comes would be morally bound to pursue it.  But if left at this stage, it may not be in the interest of the large majority of Rivers people.
FG, Insensitive To PANDEF's Agenda – Ogoriba
We thank Mr. President for flagging off the clean-up of Ogoniland as recommended by the United Nations Environmental Programme (UNEP). The long delay in starting the Ogoni Clean-Up had sapped confidence locally and had caused the broader Niger Delta to doubt the intentions of Government. We, therefore, urge the Federal Government to speed up this exercise, especially by following through the emergency steps outlined in the UNEP Report, which includes the provision of safe drinking water for a populace whose water has been declared unfit for human consumption by UNEP, years ago. We also urge the federal government to commission a Region-wide credible assessment of the impacts of crude oil pollution of the environment in the Niger Delta and undertake to enforce all environment protection laws.
We similarly urge the Federal Government to take decisive steps to enforce the Zero Gas Flare deadline.
The devastating effects of coastal erosion and lack of effective shoreline protection for the coastal communities of the Niger Delta must be tackled as a matter of urgency.
The Maritime University Issue
The Nigerian Maritime University, Okerenkoko, is largely regarded, by persons from the Zone, as symbolic and deserving. Its closure and certain statements around it, have been viewed as insensitive and out rightly provocative. This, of course, is aside from the obvious potential benefits that the Institution offers to the technical and managerial capacity enhancements of, not just persons from the Zone, but all Nigerians. We, therefore, strongly urge the President to direct the take-off of the already approved Nigerian Maritime University, Okerenkoko, in Delta State. The prompt take-off of this University will most certainly assure the people of the Niger Delta that President's Administration is truly a sensitive, listening and inclusive Government. Also, we strongly urge that the announced plans to upgrade the 30-year old Maritime Academy, Oron, Akwa Ibom State, to a university should be implemented.
Key Regional Critical Infrastructure
There is the need for the Federal Government to fast-track interventions on some of the indicative Regional Infrastructure viz:
• We wish to thank President for ensuring that the first phase of the coastal railway project is provided for in the current 2016 budget. We urge the Federal Government to further ensure the full implementation of this project that is designed to run through all the states in the Niger Delta, up to Lagos.
• Complete the existing East-West Road.
• Work should resume on the abandoned Bodo-Bonny Road Project. We note that NLNG had already offered 50% funding for this Project.
• Implement the proposed East-West Coastal Road Project, which stretches 704 km in length along the Atlantic coastline, from Odukpani Junction in Cross River State, connecting over 1000 communities, to Ibeju on the Lekki-Epe Expressway in Lagos State (Design already completed by NDDC).
• Implement the development of inland waterways and riverine infrastructure.
• Remove bottlenecks militating against the full activation and utilization of the existing ports in the Niger Delta, including Port Harcourt, Onne, Calabar, commence dredging of the Escravos bar-mouth which will open up Burutu, Koko, Sapele, Warri and Gelegele Ports to deep sea-going vessels and expedite work on the dredging of the Calabar Port. The Deep Sea Port project in Bayelsa State also requires consideration.
• We urge the commencement of work on the Ibaka Deep Sea Port for which Feasibility has long been completed.
Details of other regional infrastructure projects will be presented in the course of the dialogue.
Security Surveillance and Protection of Oil and Gas Infrastructure
The incessant breaching and vandalization of pipelines, and oil theft, have taken direct tolls on oil production and supplies, with corresponding adverse effects on the economy of our dear Country. Pipeline vandalism also damages the environment, health and economic activity of inhabitants of affected areas, as well as complicates environmental cleanup efforts.
It is therefore our view that an urgent review is done to pipeline surveillance contacts to give the responsibility to Communities rather than individuals in a manner that ties some benefits to their responsibility. Communities would then see their responsibility for the pipelines as protection of what belongs to them.
Relocation of Administrative and Operational Headquarters of IOCs
The Headquarters of most Oil Companies are not located in the Niger Delta Region. As a result, the Region is denied all the developmental and associated benefits that would have accrued to the Region from their presence. It has therefore become imperative for the IOCs to relocate to their areas of operation. This move would create a mutually beneficial relationship with the host communities.
Power Supply
Despite being the core of power generation in the Country, most Communities in the Niger Delta remain unconnected to the National Grid.
We, therefore, advocate a power plan that strongly ties power supply in the Region to gas supplies, thereby giving all sides a stake in improved stability. Because of existing infrastructure, this should be an area where the Government could deliver the swiftest and most noticeable change.
Economic Development and Empowerment
The Federal and State Governments need to signal their interest in sustained economic development in the region by:
i. Implementing the Brass LNG and Fertilizer Plant Project and similarly concluding Train 7 of the NLNG in Bonny
ii. Reviewing, updating and aggressively driving the National Gas Master Plan to integrate the economic interests and industrialization aspirations of the Niger Delta Region
iii. Creating a Niger Delta Energy Industrial Corridor that would process some portions of the Region's vast hydrocarbon natural resources, where they are produced, to create industrialization and a robust economic base in the Region that would improve the living condition of the Citizens.
iv. Expediting work on the Export Processing Zones (EPZs) in the Region, in particular, the Gas City, Ogidigben and Deep Sea Port, Gbaramatu, in Warri South LGA of Delta State.
v. Harnessing the huge rain-fed agricultural potentials of the area through the development of farm estates, fishery development projects and Agro-Allied Industrial Clusters.
vi. Harnessing the entrepreneurial ingenuity of the youths in the Region to keep them gainfully employed in legitimate businesses, and away from restiveness.
vii. We urge the use of ICT as a tool for peace, job-creation and development. Appropriately deployed ICT can be the elixir to create much-needed jobs, promote entrepreneurship and create wealth in the Region.
vii. Resolve the various issues leading to the non-operation of Delta Steel Company, Oku Iboku Paper Mill, Edo Textile Mill and ALSCON.
Inclusive Participation in Oil Industry and Ownership of Oil Blocs
The sense of alienation of Niger Delta indigenes from the resources of their land will continue until there are affirmative actions that guarantee the involvement of these communities in the ownership and participation in the Oil and Gas Industry. We, therefore, urge the Federal Government to enunciate policies and actions that will address the lack of participation as well as imbalance in the ownership of Oil and Gas Assets.
We similarly urge the institution of Host Community Content within the Nigerian Content framework, across the entire enterprise chain of the Petroleum and Maritime sectors.
Restructuring and Funding of the NDDC
There is the urgent need to adequately restructure the NDDC to refocus it as a truly Interventionist Agency, that responds swiftly to the yearnings of the grassroots of the Niger Delta. Communities must be able to have a say in what projects come to them. We also urge the full implementation of the funding provisions of the NDDC Act.
Strengthening the Niger Delta Ministry
Since the creation of the Niger Delta Ministry, even though it was meant to function in the mode of the Federal Capital Territory Ministry, its funding has been abysmal. There is an absolute need, therefore, to adequately fund, and strengthen this Ministry to the purpose for which it was created.
The Bakassi Question
The fall out of the ceding of Bakassi to Cameroon continues to threaten the security of the southernmost part of the Niger Delta Region. The unresolved issues arising from the Green Tree Agreement continues to create tension and plague the region. There is also the lack of a well-coordinated transparent blueprint for the development and resettlement of the displaced populations. The host communities face huge abuses and are unable to reestablish their respective means of livelihood. We, therefore, recommend a comprehensive resettlement plan including development for the host communities and displaced populations to reduce the risk of making them into a Stateless People.
Fiscal Federalism
The clamour for fiscal federalism has continued to be re-echoed by different sections of the country. The people of the Niger Delta region support this call and urge that the Federal Government should regard this matter expeditiously.
What message would you want to pass to the Federal Government for being insensitive to these issues five years after?
It is regrettable to say that the 16-point agenda has not been attended to thereby bringing about high rate of insecurity in the region.
For emphasis, after having several interface with these boys, they saw the reasons for dialogue than allowing the region go in flames as a result this brought about ceasefire in the region making everyone to be enjoying the relative peace being enjoyed today.
I want the Federal Government to know that when these boys see that there is blatant refusal in addressing their issues by the Federal Government, they are capable of making the region go into flames, adding that he appealed to the Federal Government, and other critical stakeholders responsible for the implementation of this 16-point agenda to be sincere to themselves and do the needful, adding that what the people in the Niger Delta region want is that all must be fair, just and equitable in what they do, so as to engendered peace and security to the Niger Delta region.
Concluded.
Rivers, Now Investment Destination Of Choice-Nsirim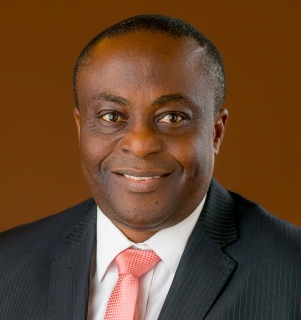 Rivers State Government, under the leadership of His Excellency Nyesom Wike, is one administration that has experienced several attacks from the opposition party in the state. Ironically, the more the attacks, the more adorable the governor becomes going by his infrastructure developmental strides across the nooks and crannies of the State. In this interview, the State's Commissioner for Information and Commu-nications, Pastor Paulinus Nsirim, speaks extensively about the Wike administration. Excerpts:
Prior to your assumption of office as the Rivers State Commissioner for Information and Communications, you initiated a project called "Our State, Our Responsibility." What inspired that project and what were the issues you wanted to address with that initiative?
The truth is that Rivers State is blessed with human and material resources. It is also  the headquarters of the hydrocarbon industry in Nigeria. We have two sea ports and an international airport. We have a welcoming culture and a rich cultural heritage.  We have cuisine that is second to none in this country. But we have found out over the years that a lot of people are de-marketing the state, making investors to flee. So the campaign is designed to correct that perception and let people know that Rivers State is set for business and to make everyone living and doing business here in the state understand that we have a shared prosperity to protect. This means that if Rivers State economy is booming, everyone that lives and does business here will be a partaker of that boom. The campaign was aimed at injecting into the psyche of everyone even children yet unborn and those who will visit the state in a couple of years to understand that as long as you live in Rivers State, it belongs to you.   Every resident must participate in ensuring that the state is positively projected at a level where it becomes the investors destination of choice, just like His Excellency, Nyesom Wike is building the right infrastructure now.
Is there any parameter by which the success of such projects is measured?
There are practical ways. Since that campaign, we found out that a lot of investments are coming in. For example, you have the biggest supermarket in West Africa and other markets in Port Harcourt. You have stock gap company here in Port Harcourt that deals with producing domestic gas. Prior to now, LNG would ship gas to Lagos and truck back to Port Harcourt. But right now in Port Harcourt, you have a company that produces domestic gas for the domestic market. Also, before the outbreak of COVID-19, Ethiopian and Turkish Airlines had begun flight operations to Port Harcourt.  Businesses are booming in many parts of Port Harcourt industrial area. Those in Real Estate are also experiencing a boom because a lot of people are coming in to do business here and of course, the narrative is changing gradually.
God helped us with a visionary leader who has put in place a strategic security architecture which has checkmated all forms of insecurity that was holding sway in the past. Now, things are stable and the narrative has changed for the better.  One can always find out with the National Bureau of Statistics that these things they say about the state with the highest Internally Generated Revenue (IGR). After Lagos, the next  is Rivers State. You cannot generate the volume of IGR that we have if our state is insecure and the business climate is not thriving.
The COVID-19 pandemic is one thing that has changed the global environment. What lessons would you say that Rivers State government has learnt from this virus?
I like to underscore this point that before His Excellency, Nyesom Wike, came on board as governor, he initiated what he called the "NEW Rivers Vision" blue print which encapsulated everything that has to do with health.  A lot has been put in place. We have what we call the  Mother and Child Hospital now in Port Harcourt, we have five zonal Hospitals. The General Hospitals in the state have been reactivated and fully functional. The state now has a University Teaching Hospital; the former Braithwaite Memorial Hospital is now Rivers State University Teaching Hospital with the right infrastructure. We have a Medical School now in Rivers  State University; all these have happened before COVID.
So what has occurred is that, the onset of COVID has helped the state to build more on infrastructure and facilities and also ensured that the medical personnel have the requisite training and knowledge.
Are you saying that if there is a second wave of Covid-19 pandemic, Rivers State has the right model to sustain its economy?
For COVID?
Yes!
If you are very current, you will find out that this was one state that had a robust palliative committee; we had a food purchasing committee, that was designed in such a way that they bought off all that the farmers and fishermen produced, thus empowering them. You will also know that this State was in the forefront in the fight against COVID-19, which the Director-General of the National Centre for Disease Control (NCDC), affirmed when he visited Port Harcourt. So, Rivers State is fully equipped.   We have a functional Emergency Operation Centre (EOC) which is located in the State Ministry of Health, working in conjunction with strategic international partners.
We have a technical working group properly equipped and trained. It's been in place before COVID because prior to this time, we used to have the outbreak of Lasser Fever and other such diseases. So, the EOC of the state has been fully functional.  In fact, the Emergency Operation Centre will avail you the opportunity to see the kind of coordination from the field at a glance. Like even COVID now, at a glance, you will see at various places where they are collecting samples, what the statistics have been within the last one week and so on.
Still on COVID, most Nigerians were disappointed by states who claimed that they distributed palliatives, but during the EndSARS protest, many warehouses stocked with undistributed palliatives were discovered. How did Rivers State handle its palliatives distribution that you did not record any ugly incident?
Rivers State has become a model for good governance. When the issue of palliatives was booming, we did not play to the gallery. His Excellency ensured that the palliative committee that was set up consisted of representatives of all the interest groups you can think of. We had all the Armed Forces, Police, Civil Defence Corps, Civil Society groups, Clergy, Women Groups, Youth Groups and the Media. It is a model that I am so proud of. I was the Secretary of that Palliative Committee. The Central Committee was overseeing what was happening at the Local Government and Ward levels. At the Ward level, a mini committee was also set up that had  Traditional Rulers, the Civil Society reps, Clergy, Women group and Youth leaders.
So, when the palliatives moved from the Local Government to the Ward level; for example, in my own Ward, the Chairman of the Ward distribution committee was a Clergyman who is not even an indigene of Rivers State but because he is the Vicar in an Anglican Church there, he coordinated the distribution. These palliatives got to the real beneficiaries and we did it twice.   We did the first round, second round and the people were satisfied that this government meant well and what the governor promised was also given. So we did not have any issue of anybody breaking any warehouse looking for any palliatives. Even people who were trying to induce some propaganda and instigate people to say something was hidden, were ignored.
You were once the Chairman of Nigeria Union of Journalists (NUJ) in Rivers State and now you hold the position of Information Commissioner, as a Pastor, how do you balance your calling and working in a political environment?
A lot of people ask this question. When you have an understanding that any office you hold, you hold that office in trust for God and for man, then, your attitude and style would be different?
As a Pastor, what do I do? I have the flock to cater for, teach them the Word of God, and take care of them. As a Commissioner for Information, what is my responsibility? To disseminate information about the policies and programmes of the government to the people and I have that understanding that public interest is paramount in the discharge of this assignment. So, there is really no challenge for me, because having risen from the rank to the position I occupy today, I understand the intricacies of governance and the meaning of leadership. I have the requisite training and experience.
To say balance, I do not even have a challenge with balance because I understand that the position I hold is in trust for God and for man.
Do you attend Church regularly and still do your job?
Yes, I still pastor my Church; even though there is no way I can do 100 per cent now but my assistant pastor covers for me when I am not available.
That must be a very challenging?
Yes, the next question you should ask me now is what are the challenges? But for me, several years ago, I understood that the Chinese word for crisis is opportunity. Now, when you have opportunity or if anything presents itself as a challenge, it is an opportunity for you to excel. For me, I do not see challenges when I am doing things, I do not see obstacles when I am doing things. I see them as part of the routine on my daily schedules.
There have been calls from some quarters for government to regulate the social media.  What is your opinion on this and how do you think the government both state and federal can harness the opportunities in social media to strike a balance between the negative and positive?
That is a thorny issue.  I think that we need to have adequate stakeholders' engagement in this direction. The stakeholders' groups that are involved need to come together, to look at the issues and then work out the best way forward. No doubt, a lot of people are abusing the use of the social media. We, who are in government, are the worst hit.  You know, anybody can write anything, say anything, do photo-shop and put on the Internet. The regulation here is key, but before implementation, the various stakeholders need to be engaged for us to have a kind of balance on what should be done. Also, before implementation, adequate preparation and orientation of the citizenry would also be very relevant.
As a journalist trained to balance stories and promote objectivity, with your current position, do you still maintain your standard and not dance to the tune of the government to water down the truth from what it should be?
A few weeks ago, I hosted journalists in Rivers State here. In journalism, facts are sacred, comments free. A fact is a fact; there is nothing you can take away from something that is a fact. You see, people have that erroneous impression that if you are a Commissioner for Information, you will be padding things and covering things – No! Facts are facts, and I am lucky to have a principal who is forthright. With His Excellency, Nyesom Wike, you know where he is standing on any issue.  He does not play to the gallery and he is also a principal that I would always like to work with because he is not one of those who carry out governance and development on television.
There are governors who use 3D images to deceive the public. But for us in Rivers State, the facts are there. If we tell you we are constructing Andoni – Opobo Unity Road, you go there and you will see it. If we say the Rebisi Flyover has been done, you go there and you will see it. If we say, Mother and Child Hospital, Real Madrid Academy; we say Abonnema Ring Road, Zonal Hospitals, you will see them. If we say we are rehabilitating schools, we give you 1, 2, 3, schools, if you go there, you will see them with your eyes. So, what's there to hide?
The Opposition in the state are criticizing His Excellency that his infrastructural developments are basically in Port Harcourt; what happens to other areas of the state?
The truth of the matter is that people will always have something to say. I can tell you, apart from the flyovers that are being built in Port Harcourt, (of course, which you know; I said that His Excellency is building infrastructure for tomorrow), if you go to all the Local Government Areas of the state, a lot is happening. There is a road we call Sakpenwa-Bori Road – it is about 16 kilometers, it is completed and commissioned. His Excellency has even extended it further now to about thirty something kilometers; it is not in Port Harcourt. There is Abonnema Ring Road; that Ring Road is on water. There is Andoni/Opobo Unity Road. We went to Opobo few days ago; everybody including Opobo people drove to Opobo by Road for the first time in the history of that ancient town of 150 years. We went recently to also celebrate with them on their 150 years anniversary; it is not in Port Harcourt. Do you understand?
There is a big Cassava processing company at Afam in Oyigbo Local Government Area.  There are several zonal hospitals that are scattered in Bori, Degema, Ahoada and Omoku, they are not in Port Harcourt. There is Elele/Omoku Road, it is not in Port Harcourt. Several of such projects are all over the state. But you see, if you go to all the Local Government Areas of the State, you will see several schools that have been rehabilitated. There are sand-fillings that are going on in the local governments. In riverine communities of the state, because those places are Islands. You do sand-filling first to create places they can build on. Those areas are not in Port Harcourt.
But armchair critics will always have something to say about Nyesom Wike. The Guild of Editors came here and I took them on a tour, they were shouting. If you go to that Andoni – Opobo Unity Road, what is being sunk in there is not up to what is being used to build anything in Port Harcourt, because it is on water. So, a lot is going on in the local government areas. There is no local government in Rivers State that is not receiving the impact of Governor Wike's administration.
During and after the EndSARS protest, the governor compensated all the families of the security agencies that lost their lives during the protest; but the Rivers citizens who were killed did not get any compensation. What happened?
I may not comment on that.
Why is the governor described as a lion?
Who is describing him as a lion?
He is described in the media as a lion?
People are entitled to their perception. One thing you cannot take away from His Excellency, Nyesom Wike, is that he is fearless, courageous and forthright. These are the qualities of great men. That is why I am so proud to be associated with him. He is not a lily-livered man.
Rivers Roads'll Stand Test Of Time -Commissioner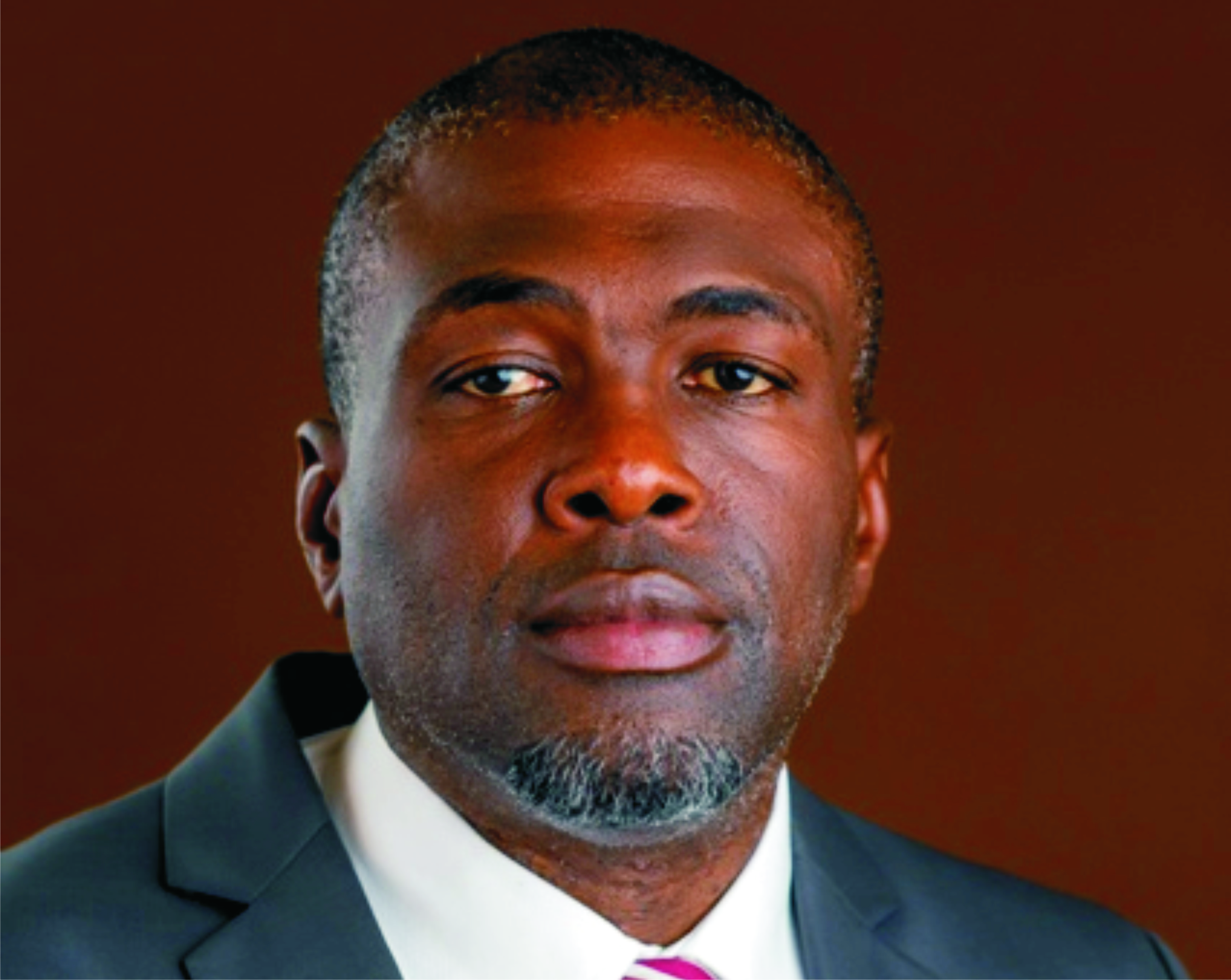 Poorly maintained roads are known to cause most of the fatal auto accidents that occur in Nigeria. Issues such as potholes, clear zone issues, confusing signages, inadequate signage, sudden driver manouvres, and reckless driving have been identified as the major causes of more than 85 per cent of deaths on Nigerian roads yearly. Bad road conditions have also been blamed for many injuries and damages to cars. The Tide's Correspondent, Susan Serekara-Nwikhana recently interviewed the Rivers State Commissioner for Works, Sir Austin Ben-Chioma, to gain insight into what the present government is doing differently to change this ugly narrative in the state.
Excerpts:.
Honourable Commissioner, looking at the near collapse of the Iloabuchi-Eagle Island Road constructed five years ago, how do you feel?
A report came alerting me of the near collapse of the bridge. So, I sent my engineers to check the level of damage and they saw it was bad. I went there myself to find out whether what they told me was what it was. It was true and the bridge is an old bridge. the bridge given its age and the condition the bridge is in, we found out that if they continue to use it, this bridge may fall and claim lives, which is one thing that we are guarding against; so we said ok let's close it.
The governor has approved its repair; we are just waiting. It is a matter of time for the fund to be available to put that bridge to use again. As of now, that portion of the bridge is blocked because we wouldn't want anybody to manage it and, before you know it, something bad happens. But we are optimistic that in a short while fund will be made available to carry out repairs soonest.
What do you think is responsible for the near collapse of the bridge barely five years after despite the huge sum of money put in for the repairs?
Yes, I wasn't the commissioner then and the factor that played out there is not under my purview to have known why they took the decision they took, but the truth should be said. The bridge can be rehabilitated just as it was done at that time. Apparently, they thought the rehabilitation they did would last longer, but it did not because the biggest problem there is the embankment, the erosion. As we know, once embankment is exposed to river or water, erosion sets in.
What would be done about the bridge to bring a lasting positive impact to users?
We want to rehabilitate it now. We want to do a thorough work that will last for some time again; we are not building a brand-new bridge, but it is rehabilitation that we still want to do. It will be something better that will last longer.
It is generally observed that roads constructed by founding fathers of the state last longer than those constructed today by present leaders. What do you think is responsible for that?
Two things are responsible for why roads constructed by present leaders do not last long. One, the number of vehicles then and now is not the same as every road is designed with the anticipation that there is duration of length of years or life span for the road. If the road is used always by heavy vehicles carrying loads, then, the usage will determine the life span of that road. Those days, the cars we had in Nigeria and in Port Harcourt, the numbers are not the same compared to what we have today. As you can see, we have cars everywhere now and the same roads that the few cars that plied the road then, now, we have ten times the number of cars plying that same road, so you don't expect it to last that long.
But the point is, yes, the usage is quite high now, higher than the way it was used in the past, but given what Julius Berger is doing for us now, the roads will last as it's observed that Julius Berger roads last longer than those of other construction firms.
Based on your conclusion, are you implying that Julius Berger should be used for road construction instead of indigenous contractors?
One, I am not saying that but, I tell you, you can't compare Julius Berger roads to those built by our indigenous contractors.
Two, Julius Berger has a good reputation in the whole of this country. As such, they are supposed to be given Number One position when it has to do with construction and if that is the case.
Number one is number one and they should know that Julius Berger is more expensive than other contractors because of the durability and quality of job they give you. You will pay for it. It is not free, that is what it is, but everybody that likes good job would want to give such job to Julius Berger if they have the fund because you will like the road and infrastructure to last for a very long time. So, if you have the fund you will want to give Julius Berger.
There are some other good indigenous contractors too, but not at the level of Julius Berger.
Is there any effort being made by your ministry to draw the attention of the Governor to the poor state of the Agip Roundabout by Abacha and NLNG Roads so that these roads could be repaired any time soon?
We have a project, and the project is from Education (Bus Stop). It is a 19.1-kilometer road from Education to the New Adokiye Amiesimaka Stadium. LCC are the contractors handling that project. We are re-surfacing from there to Rukpokwu Roundabout. After this roundabout, we are now expanding three meters on both sides making it a total of six meters up to Adokiye Amiesimaka Stadium. From that part to Igwuruta has been expanded with drainages before doing the final work.
For the NLNG Bridge, we know that we have small depression, the bridge is intact. There is nothing wrong with the bridge. The whole structure of the bridge is intact, but there is this material depression at the surface. This has led to our blocking that area and everything is being put in process for us to progress and start.
What is your take on the Agip-Mgbuoshimini Road awarded to a contractor almost three years ago by His Excellency, Chief Nyesom Wike; the central market in which marketers were displaced?
We will visit the area as soon as the demolition exercise is over to ascertain the true position of things.