Bolt Blasts Away Opponents, Skeptics At Championship
You never doubted him. Did you? Usain Bolt's demolition of his 200m rivals at the weekend meant he left Daegu with the world gasping at a gold medal won rather than a red card received.
Had any other man in the field triumphed in such dominant fashion we would now be eulogising and jaw-dropping until flabbers could be gasted no longer.
With Bolt, as with everything he does, it's slightly different.
For the first time in four years at a major championship he tore through the finish line without a searing "WR!" flashing up on the huge electronic clock on the in-field to his left.
It has become a ritual while watching Bolt, a beautifully familiar part of the act which has captivated us all since that humid night in Beijing three summers ago – watch him ping away from his rivals like a man on a bungee, glance at the scoreboard, roar with astonishment and disbelief.
No-one should ever feel a tinge of disappointment having watched a man run the 200m in 19.40 seconds.
But it is Bolt's misfortune, as well as his greatest triumph, that he has turned the extraordinary into a routine occurrence, made the performance of a lifetime an annual event.
As Steve Cram remarked to me afterwards, "There isn't much unbelievable left to do".
Like spoilt children expecting ever more expensive gifts for Christmas, we should be grateful for what we have been given. By any standard outside Bolt's own impossible gauge, this was a display of sprinting to savour and celebrate.
A look at the stats, and then the analysis.
This was the fourth fastest 200m ever run. Only Bolt himself and the almost equally remarkable Michael Johnson have ever gone faster.
Bolt's margin of victory over Walter Dix was a massive 0.30 seconds. Only two men in history have finished further ahead of the man in silver in a World 200m final, Bolt with his 0.62 secs thrashing of Alonso Edward two years ago, and Johnson with 0.33 secs in Tokyo and Gothenburg.
It's a similar story with the gap between first and third. Christophe Lemaitre ran the joint fastest time for bronze in history, shattering his personal best in the process, yet was still 0.40 secs down on the Jamaican superstar. Only twice has the margin been greater – 0.66 secs in Berlin, and Johnson's 0.48 secs in Tokyo.
It is only Bolt who has run these sorts of times in World Championship history. The next fastest man on the list is Tyson Gay, and his 19.76 secs in Osaka is not in the same league. Even Johnson never ran faster than 19.79 secs at a Worlds.
To put Saturday's performance into greater perspective, the average 200m gold medal-winning time at a World over the past decade is 19.87 secs. That itself is massively skewed by Bolt's 19.19 record in Berlin. From 2001 to 2005, no man even broke 20 seconds.
Bolt conjured up this showing from a reaction-time of 0.193 secs, slower than anyone else in the field.
He has also done it in a season when his form has been comparatively weak and his times almost human; his average time over his last three 200m races before coming to Daegu was 19.97 secs, with two of those plus-20 sec showings.
"If that wasn't unbelievable, it was still extremely impressive," says Cram.
"No athlete can improve in every race. Look at Michael Johnson's 19.32 secs world record from the Atlanta Olympics in 1996. No-one expected him to get close to that ever again, let alone every time he performed.
"Usain has had to contend with all the attention after the 100m, with niggling injuries over the last two years, with having changed his training routine. Despite all that he was able to put something very, very good back together, and to me that's hugely impressive.
"What I like about him is that he saves his best performances for the big championships, not a Diamond League meeting in Zurich or Lausanne.
"He was genuinely under pressure after the 100m. Not only was that the third fastest 200m he has ever run, but he did it in a season when he's apparently not running all that well and a week when he's made the biggest mistake of his athletics career."
What of the nitty-gritty of the run itself? How impressive a piece of technical sprinting was this, how close to Bolt's physical best?
"It's a big deal that he did that having been drawn in lane three," says Darren Campbell, Olympic 200m silver medallist in 2000.
"Three's a great lane, but not for Bolt. It's too tight for him.
"That gave Dix a real opportunity in the race. If he could come off the bend in the lead, he could have put Usain under real pressure, and we haven't seen him have to respond to something like that.
"But Bolt ran a very, very good bend. If he'd been drawn in lane six, with its more gradual curve, I honestly think he could have run 19.30 seconds."
In that record-mangling run in Berlin, Bolt's physical effort had been written all over his face, the gliding and smiling left behind in the 100m.
Here it was the same, a grimace on his face and his arms driving hard all the way through the line.
"You could see him glance to his right to see where Dix was, but when he saw he was clear he visibly exhaled and let his stride pattern do the rest," says Campbell, who was in Korea as an expert for BBC Radio 5 live.
"He was working hard down the straight, but more because he wanted to put on a show for the crowd than because he had to to take gold.
"Usain uses the crowd to the absolute maximum, and then controls and feeds off the energy he generates. It's why he threw his spikes to the crowd after the semi-final on Friday night, to get them going for the final.
"How good was this? Judge a champion by how they deal with adversity.
"There is nobody in Daegu who has been under more scrutiny than Usain Bolt, yet he comes out and does that. You tell me if he's a true champion."
One final question lingered in the mind as Bolt finally left the stadium in the early hours of Sunday morning, hundreds of reporters still beseeching him for an interview and dizzy spectators screaming like giddy schoolgirls.
That 19.19 was possibly the most remarkable world record ever recorded. It beat a mark in Johnson's that was itself a staggering improvement on anything that had been seen before. Can Bolt – older, inestimably wealthier, under even more pressure – ever bring the record yet lower?
"If he does, it will only happen in London next summer," says Campbell.
"I'm not sure how much longer he'll go on for if he wins a second Olympic title, but there's a bigger reason, the support he'll get in London will be better than anything else he will ever have experienced.
"The crowd in Berlin was amazing, and that's why he performed the way he did, but the one in London will be even better, so knowledgeable, so enthusiastic, so many Jamaicans. It will also be a long time since he's run in the UK.
"If he draws his energy from the crowd, and it's the best crowd he's ever had, would you put it past him?"
Foryce writes for BBC Sports
Tom Fordyce
RSG Restates Commitment To Youth Dev Via Sports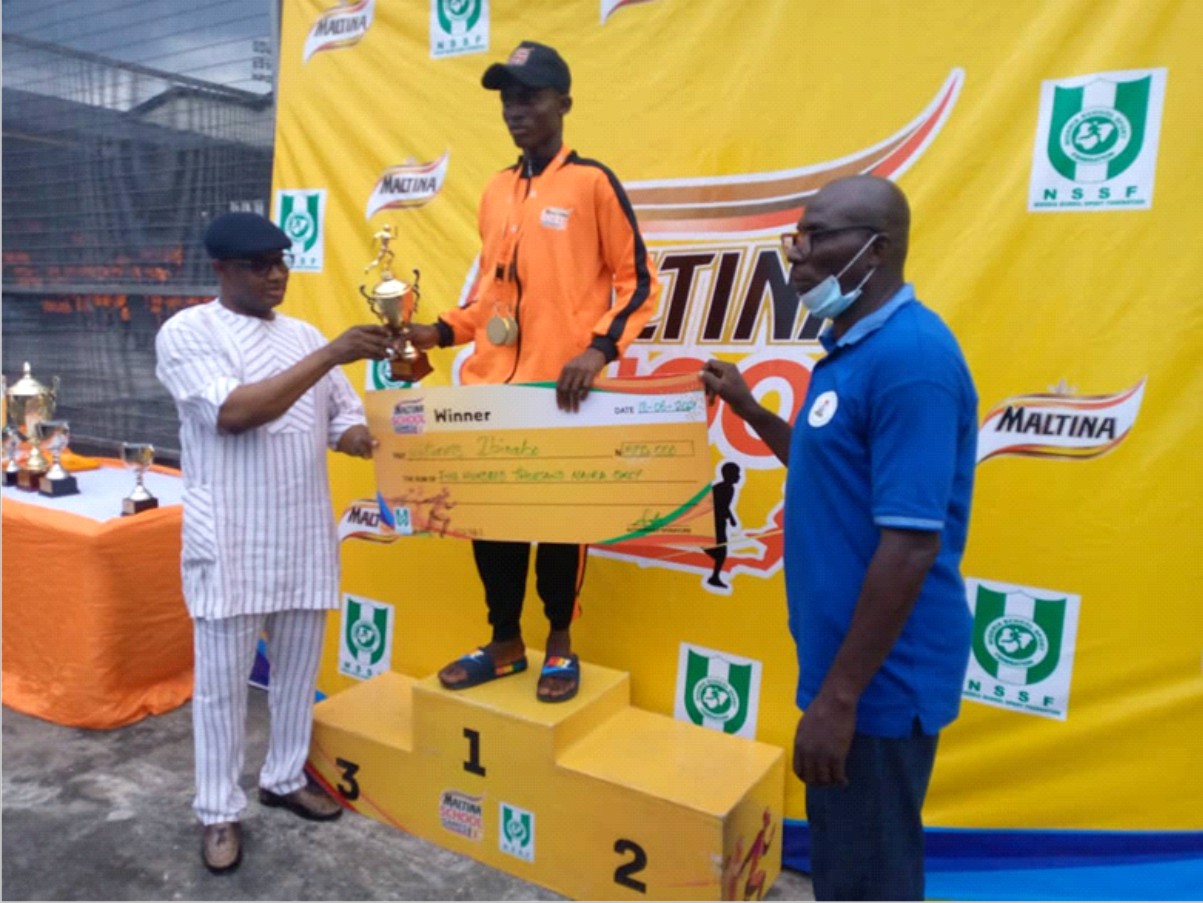 The Special Assistant to the Rivers State Governor on School Sports, Chief Aribitonye Okiri, has said that the state government-led by Chief Nyesom Wike, is committed to develop youths in the State through sports. 
 He stated that it is not in doubt that the State has hidden talents at the grassroots that are yet to be discovered. 
Chief Okiri, said this at the finals of the National School Sports Competition held at Adokiye Amiesimaka Sports Complex in Port Harcourt, on Wednesday.
According to him, Governor Wike is poised to reach out to young ones in all the local government areas, in the state and engage them with sporting activities in a bid to discover hidden talents. 
"As I speak, the governor has reiterated his desire to reach out to the children in all parts of the state and unearth their talents through engagement in sports, believing that all Rivers children are talented" Chief Okiri said. 
Also speaking, the second Vice President of Nigeria School Sports Federation (NSSF), Pastor Emmanuel Ebong, thanked Governor Wike, for proving a worthy partner of NSSF and appeal to other corporate organisations to emulate Nigeria Breweries Ltd in partnering NSSF in sports development. 
At the end of the final competition, Community Secondary School, Okochiri in Okrika Local Government Area, dominated the medal table.
24 States Set For Lagos Athletics Championship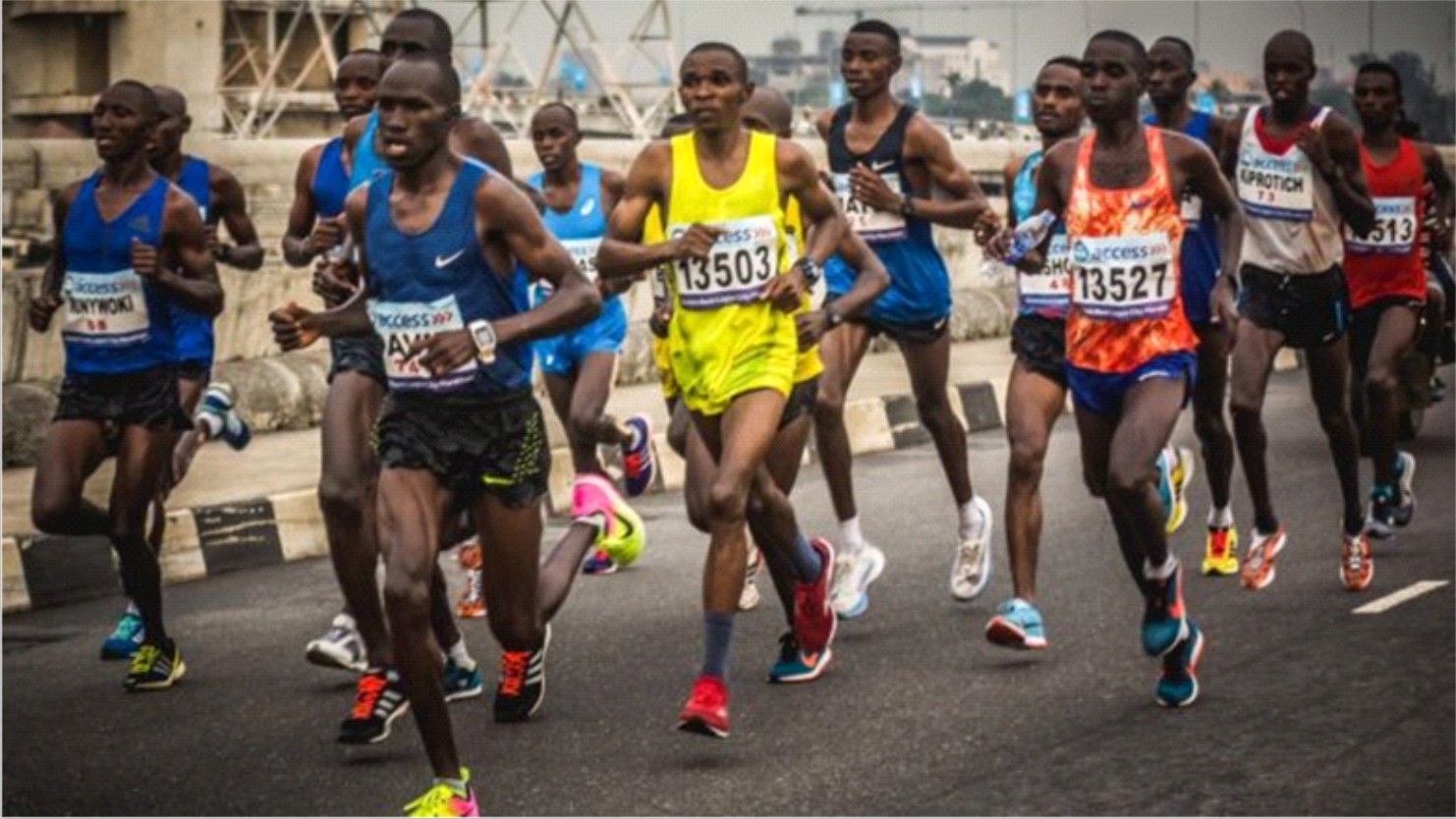 The Lagos State Athletics Association has confirmed the entry of 24 states and some clubs for its lucrative Athletics Meet fixed for Thursday, at the Teslim Balogun Stadium.
Yussuf Alli who is the Meet Director for the Lagos Open Athletics Championship made the disclosure at the weekend even as he hinted a few other states may still join the already confirmed 24 states and clubs.
He said: "Yes, we are very much on track for the Lagos Open Athletics Championship which will be coming up this Thursday.
"Right now, we already have 24 states and some top racing clubs that have confirmed their participation, a few more may join before we close the window."
The Lagos Open Athletics Championship is a one-day meet simultaneously serving as another qualifying window for the Tokyo Olympics as well as a preparatory event for athletes that have already qualified for the sporting showpiece.
In the past days, Lagos has been a beehive of activities with the National trials at the Yaba College of Technology Sporting complex and now the train is moving to the heart of the city in Surulere as the build-up to the Tokyo Olympics continues to gather momentum.
 The list of events to be competed for at the Lagos Open Athletics Championship includes the 5,000 meters, 400 meters hurdles, 100 meters, 800 meters, 400 meters, and 100 meters.
There would also be top-quality action across the relay events including;  the 4×100 meters open, 4×100 meters open and 4×400 meters mixed relay.
Long jump, High jump, Triple jump, Shot put as well as 4×100 secondary schools relay and 4×100 secondary schools relay have all been penciled down for the maiden Lagos Open Athletics Championship.
Already, the top three finishers across all the events have been assured mouthwatering prizes by the organisers.
Okagbare Sets New Record At Olympic Trials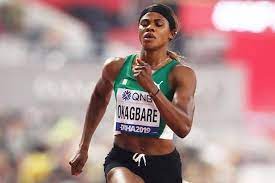 Blessing Okagbare will be heading to Tokyo Olympics in the best form of her life after running the second fastest time in the world this season.
The 32-year-old ran  10.63 seconds to win the Athletics Federation of Nigeria Olympic Trials at the Sports Complex of Yaba College of Technology in Lagos on Thursday. 
The 10.63 seconds time saw her tie with Jamaican Shelly-Ann Fraser-Pryce' best time in 2021 ahead of the delayed 2020 Olympic Games in Tokyo.
Okagbare ran 10.99 seconds in the semifinal of the event to set a new championship record , and before clocking 10.63 seconds in the final to set a new record.   The scorching 10.63 time is also a new African record. Only Florence Griffith Joyner who holds the world record at 10.49 seconds has run faster.        The Nigerian has now emerged one of the favourites for the 100m gold at the Tokyo Olympics alongside Shelly-Ann Fraser-Pryce who first ran 10.63 seconds this season.