Where Are The Private Refineries?
When former President Olusegun Obasanjo's administration conceded to the idea of establishing private refineries, the objectives were clear: To complement the capacity of the nation's ailing refineries in ensuring availability of petroleum products.
By  so doing, the government was determined to check the problems associated with petroleum products scarcity.  It also planned to provide employment for thousands of Nigerians and boost the nation's  depleted foreign reserve.  In addition, the proximity of the refineries was to serve as an added advantage to consumers, especially in a deregulated economy.
Consequently, in 2002, 18 firms got government's preliminary approval and licences to operate private refineries. They include: Akwa Ibom Refining and Petrochemicals, Badagry Petroleum Refinery, Clean Waters Refinery, Ilaje Refineries and Petrochemicals, Niger Delta Refinery and Petrochemicals, NSP Refineries and Oil Services, Ode Aye Refinery and Energy, Sapele  Petroleum, Southland Associates, Southwest Refineries and Petrochemicals, Startex Petroleum Refinery, Chasewood Consortium, Tonwei Refinery, Total Support Refineries and Union Atlantic Petroleum.
With the new air of liberalisation in the downstream sector of the petroleum industry, many Nigerians from all walks of life and members of the organised private sector, as well as state governments and their foreign counterparts indicated interest and got the nod to operate private refineries.  Even the Federal Government was not left behind in this new wind of change as it expressed desire to establish three new refineries, in addition to the four existing ones to enhance petroleum products supply.
Just recently, the Independent Petroleum Marketers Association of Nigeria (IPMAN) commissioned three Chinese firms to build three refineries in Nigeria with the same objective of shoring up the nation's petroleum products supply.  Justifying members' conviction, IPMAN's President, Alhaji Aminu Abdulkadir said the new refineries planned for Port Harcourt, Ore and Lokoja would complement the petroleum demands which have been overstretched by the ever-increasing population.
Indeed, this move by IPMAN and other well-meaning Nigerians to own private refineries shows the people's desire to end the perennial scarcity of petroleum products constantly threatening various aspects of their lives.
Unfortunately, however, between 2002 and now, the overwhelming publicity accorded the private refineries and the need to boost the nation's four ailing refineries have not exceeded mere reflections on the pages of newspapers.  At best, some companies claimed to have cleared their sites and got ready to mobilise for real construction.  The story remained the same for all the firms parading their approvals to operate private refineries.
Yet, Nigerians are still awaiting the first functional private refinery.  Sadly, the much we get are reasons why it would be impossible for the refineries to take off.  Either the prospective companies are said to lack the fund to prosecute the projects, or government is blamed for constituting hurdles hindering the companies from executing the project.
For instance, after receiving the initial approval to operate refineries, some firms could not access funds from their foreign sponsors which denied them the opportunity to prosecute the contract. Also, government officials were  accused of extorting money and making unbearable demands from the firms.  Added to this are several other bottlenecks, including power and security challenges. Arguably, some analysts say government subsidy is discouraging to investors even as Federal Government insists that the nation's energy policy recognises  issues of energy, pricing and financing along the entire oil and gas value chain. The bottom line, unfortunately, is that the refineries can not take off.
We regret, however, that the nation is spending enormous resources importing fuel.  A whopping sum of $18.5 billion (N2.35 trillion) was reportedly spent on fuel importation between January 2000 and December 2006.  Just as we consider this outrageous, it is indeed despicable that some Nigerians and their foreign collaborators are championing the persistent sadistic importation of refined petroleum products for their selfish reasons.
In fact, it is appalling that a recent report indicted some multinational oil firms for threatening to pull out their resources from a financial institution if it went ahead to sponsor private refineries in Nigeria.
But if we may ask: Whose interest are these multinationals protecting?  Is it the greater number of Nigerians or their corrupt cronies whose acts of omission or commission over the years impoverished Nigeria and Nigerians?
However, we urge President Goodluck Jonathan to muster the political will to unravel the mystery behind the rot in the nation's oil and gas sector.
The Federal Government must track down and prosecute those elements sabotaging our national interest, and henceforth check unprecedented leakages and strengthen the  value of the naira for Nigeria to realise its potentials and move to the next level. There is no time to play the ostrich. Therefore,  concrete plans should be made to process the nation's crude oil in our local (new and old) refineries.
We believe this would be the first step to checking unending petroleum products  scarcity, persistent fuel importation and encouraging establishment of private refineries.
FG, Refund Projects' Fund To RSG, Now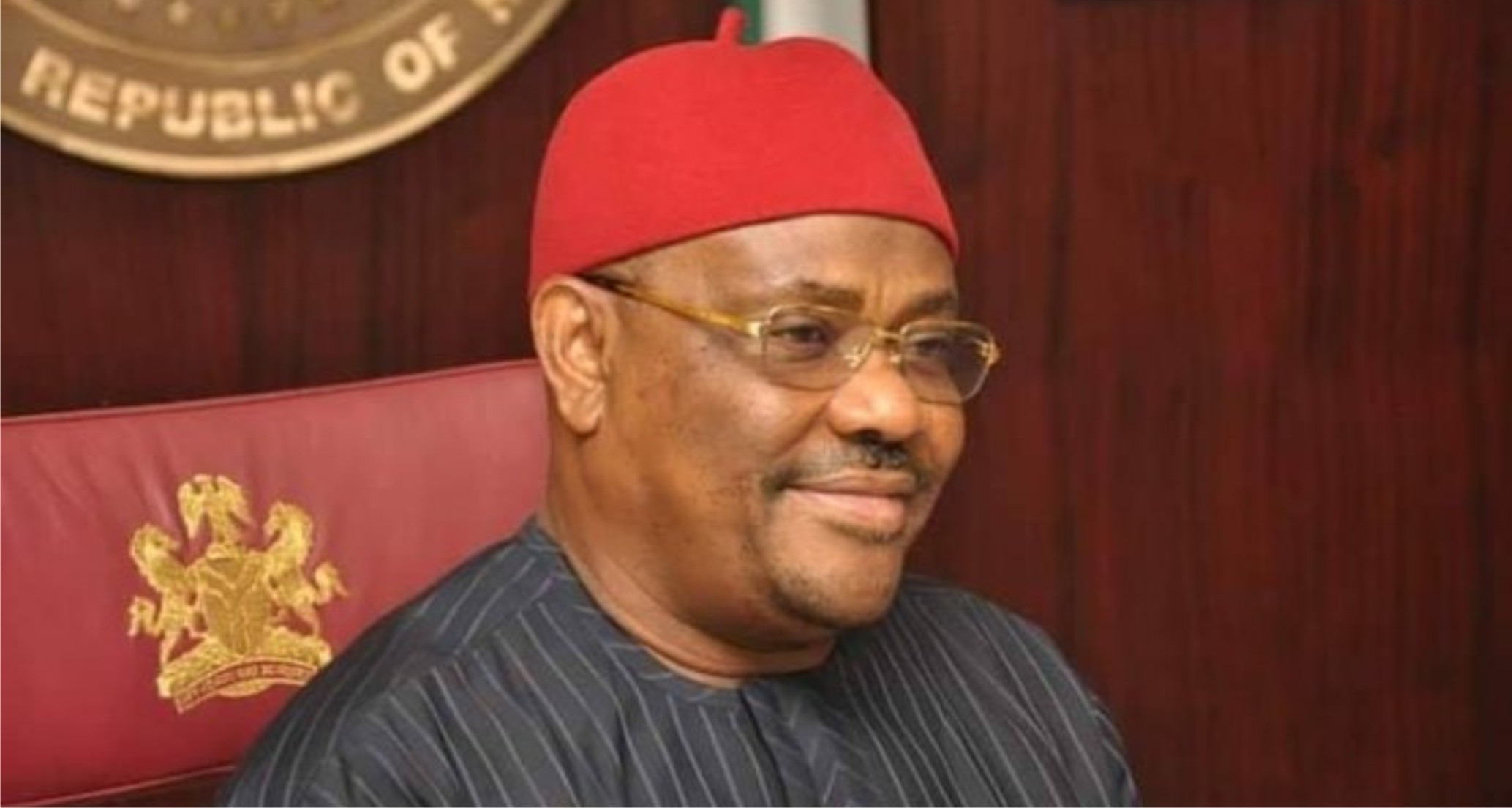 Rivers State Governor, Chief Nyesom Wike, while receiving Rivers State traditional rulers on solidarity visit to the Government House recently, disclosed that the Federal Government has refused to refund monies to the state which it used to execute federal projects. He also stated that funds accruing to the state from Pay-As-You-Earn (PAYEE) tax of Federal workers in the state have not been remitted.
According to him, "of all the 36 states of the Federation, it is only Rivers State that they refused to refund resources used to execute federal projects. Rivers State is also the only state that they refused to return PAYEE funds that accrued to the state".
We are at a loss to understand why Rivers State will be singled out for this discrimination. In fact, that it is only Rivers State in the whole federation that has not been considered for refund of resources expended on federal government projects smacks of clear-cut victimisation.
However, we do not want to hurry into conclusion that the Federal Government, or its agents, have decided to place politics above due process and justice in matters concerning the state, especially, its resources and well-being. That is why we want to give President Muhammadu Buhari and his APC-led administration the benefit of doubt. The Federal Government is therefore, urged to take a dispassionate look at the claims of Rivers State, particularly, as it affects resources expended on its behalf and others accruing to the state and do the needful.
It is on record that previous administrations in the state and other parts of the country had, at different times, undertaken projects that ought to have been Federal Government's responsibility and were duly refunded after due assessment and reconciliations.
That, we believe is the practice and the way to go to appreciate the efforts of the state government assisting the Federal Government to take care of its statutory responsibility.
That the current administration in the state has intervened robustly and fixed many federal projects in the state, particularly roads, is not in doubt. From the Port Harcourt-Owerri Federal Road, Port Harcourt-Aba Road, Port Harcourt-Refinery-Onne Road to Federal roads within the City of Port Harcourt, Ikwerre, Azikiwe and Aggrey Roads, among others, the evidences abound.
Infact, that the state has spent scarce funds running into billions of naira that could have been applied to other pressing needs and concerns of the state calls for the Federal Government to expedite action on the refunds.
The Tide thinks that the Federal Government, rather than victimising or punishing the state, should see it as a partner in nation building and encourage it to do more for the greater good of the people.
We believe that despite party affiliations, political leanings and latent personal interests of the current federal administration or its members, Rivers State remains a major stakeholder in the country and should neither be singled out for persecution nor denied her dues.
The refund of such entitlements to the state, as soon as possible, would certainly go a long way to calm frayed nerves and assure the state that President Buhari's administration is not engineering any deliberate campaign to squeeze, intimidate, or cripple its finances.
We, however, believe that the President, as a statesman and leader who sees the entire Nigeria as his constituency, has a listening ear. It is expected that, in the interest of progress, equity and justice, he would direct the authorities concerned to effect, without delay, the disbursement of all funds due Rivers State.
That is the only gesture, we think, that will change the negative impressions the body language, actions and inactions of the Federal Government have already instilled in the minds of stakeholders, particularly Rivers people.
It will be regrettable if the state is deliberately targetted and the people made to feel isolated for reasons that may be seen as being orchestrated by partisan considerations. Petty politics and witch hunting ought not to be the hallmarks of good goverance.
It is expected, therefore, that the Federal Government will take immediate action to ensure that all that is due Rivers State, especially, refund on federal projects executed and funds from PAYEE tax of federal workers in the state are processed and released.
While we call on the Federal Government and expect it to do the needful, the State Government should not relent in tackling infrastructure decay as long as it has implications for the well-being of Rivers people.
Providing Succour To Terror Victims
To apparently cushion the debilitating effects of violence and terrorism on victims across the world, the United Nations General Assembly proclaimed August 21 every year as the International Day for Remembrance of Victims of Terrorism. It equally adopted another resolution, proclaiming August 22 every year, as International Day commemorating Victims of Acts of Violence Based on Religion or Belief, among other matters, and directed member countries to religiously observe the two days as befitting tributes to all victims of terror attacks and violence based on their faith, all over the world.
The commemoration of the two days on Wednesday and Thursday, this week, in Nigeria and other countries, brings to the fore the plight of victims of the twin evils of terrorism and violence based on religion or belief in these countries.
There is no gainsaying that several persons have become victims of both terrorism and violence based on their faith or belief in several parts of the world.
While welcoming the decisions of the General Assembly to take these practical steps in honouring victims across the globe, the Secretary General of the United Nations, Antonio Guterres, said the day to commemorate victims of terrorism is intended to lift up the voices of victims and survivors of terrorist attacks, who consistently call for accountability and results.
He said, "When we respect the human rights of victims and provide them with support and information, we reduce the lasting damage done by terrorists to individuals, communities and societies".
Unfortunately, while more countries are affected by terrorism today, the number of victims has largely been concentrated in a small number of countries of the world. According to statistics, in 2017 alone, nearly three-quarters of all deaths caused by terrorism were in just five countries: Nigeria, Afghanistan, Iraq, Somalia and Syria.
Paradoxically, in all countries of the world, victims of terrorism continue to struggle to have their voices heard, have their needs supported and their rights upheld. Victims often feel forgotten and neglected once the immediate aftermath of a terrorist attack and other violent attacks fades, a situation which can have profound consequences for them.
More worrisome is the fact that only few countries have the resources and the requisite capacity to meet the medium and long-term needs required by victims to fully recover, rehabilitate and integrate back into the society. Infact, victims can only recover and cope with their trauma through long-term multi-dimensional support, including physical, psychological, social and financial, in order to heal and live with dignity. Again, the primary responsibility to support victims of terrorism and uphold their rights rests squarely with the various governments of the world. On this score, synergy and collaboration are needed.
Similarly, following unprecedented rise of violence against religious communities and people belonging to religious communities across the world, in tandem with the United Nations' bold initiative, there is no better time to begin addressing the challenges facing victims than now. Like victims of terrorism, victims and survivors of violence based on religion or belief, are often forgotten.
It is no longer a hidden fact that hatred towards religious groups may lead to killing of innocent people, particularly against the backdrop of one-third of the world's population suffering from some form of religious persecution.
Also, acts of terrorism are intended to cajole and intimidate members of religious communities and, as a result, hold them back from practising their faith. In some countries, religious practice is forbidden even at home and, sometimes, the representatives of religious minorities are refused religious funerals.
More often than not, acts of terrorism in several countries of the world have their roots in religious extremism and fanatism. Islamic bigots and fanatics were suspected to be the brains behind the bombing of the World Trade Centre in the United States of America in September, 2001. Boko Haram insurgents in Nigeria, Cameroon, Niger, Chad and other countries in Africa are propelled by religious extremism and have continued to inflict incalculable damage to citizens of these countries for over 10 years now.
In Nigeria, for example, the terrorists have ravaged the North-East States of Borno, Adamawa and Yobe, leaving in their wake tears and blood, with many citizens displaced. Internally Displaced Persons (IDPs) camps are scattered here and there. This is coupled with the number of persons killed, maimed and displaced by suspected herdsmen and bandits in places like Benue, Plateau, Zamfara and Taraba States. In all these, victims and survivors have sordid tales to tell. In other cases, IDPs are raped, dehumanised and short-changed by persons entrusted with the responsibility of caring for them.
Again, the beheading of a female Christian preacher by religious bigots in Abuja recently, is still very fresh in the consciousness of most Nigerians. The cases of abduction and murder of priests, the disappearance and resettlement of religious leaders, torture and beating based on religion or belief by the police in some countries are only examples of the persecution and discriminatory behaviour towards religious minorities.
It is, however, heart-warming that the United Nations' resolutions do not relate to any specific religion or belief but to all victims of violence and terrorism, and seek to raise awareness of the importance of respect for religious diversity, peace and tolerance in the world.
While The Tide commends the countries of the world for successfully commemorating the two international days, we call on their governments to take more practical steps to support victims of terrorism and violence based on religion and other beliefs. They should synergise and collaborate to help the victims.
Apart from providing a regional taskforce to counter insurgency and terrorism, African countries like Cameroon, Chad, Niger, Nigeria, among others, can work together to provide succour to victims. It is never in doubt that governments of these countries have not done enough to cushion the devastating effects of terrorism and violence on the victims.
Again, most IDPs camps are nothing to write home about. The inmates of these camps are still left at the mercy of the elements and are buffeted on every side by the lack of funds, drugs, water, food and shelter. Also, providing them with basic education and other skills would go a long way to ameliorate their plight. The time for action is now.
De-Escalating Tensions In The Gulf
Tensions between the United States and Iran have spiked over the last one year following President Donald Trump's unilateral decision to pull out of the 2015 Joint Comprehensive Plan of Action (JCPoA) otherwise called the Iran nuclear deal, and announcement of crushing economic sanctions effective November 4, 2018, in veiled implementation of the July, 2017 US Congress vote on Countering America's Adversaries Through Sanctions Act (CAATSA) against Iran, Russia and North Korea.
Trump's harsh Iran policy immediately sparked international condemnation, with a caution that Iran was complying fully with letters of the deal, and warning that the US policy could trigger a reversal to the old order which encouraged Iran's nuclear enrichment policy and confrontation with the West.
Indeed, recent US sanctions on Iran began with the US Executive Order 12170 following the 1979 seizure of US Embassy in Tehran as an outcome of the Iranian Revolution, and have been renewed since then with the Iran and Libya Sanctions Act 1996, extended by five years in 2001, and extended again for 10 years with the Iran Sanctions Act 2006. These sanctions, targeting Iran's financial services, oil and gas sector, property, gold, food, spare parts, medical products, regime leaderships and Iran Revolutionary Guard (IRG) officials, have had crippling effects on the economy and the people. To worsen issues, till date, no diplomatic relations exist between the US and Iran; two nations that have had close ties since 1834 when it was Persia.
While justifying his decision, Trump said the US was not satisfied with the content of the Iran nuclear deal signed on July 14, 2015 by Iran and the United Nations Security Council's permanent members – USA, United Kingdom, Russia, France and China plus Germany and the European Union; designed to help smoothen relations and facilitate lifting of US economic sanctions, just as Iran gives up its nuclear capabilities and allows Vienna-based International Atomic Energy Agency (IAEA) workers to do facility checks on its nuclear sites unhindered. As a result of this success of diplomacy under the Barack Obama administration, the US supported the UNSC Resolution 2231 of July 20, 2015 which welcomed "Iran's reaffirmation in the JCPoP that it will under no circumstances ever seek, develop or acquire any nuclear weapons".
Unfortunately, since May this year, tensions have escalated in the Gulf, following Trump's deployment of significant strategic military assets to the Persian Gulf as part of measures to check any untoward activities of alleged Iranian renegade mercenaries and proxies against US allies in the region, which Trump and his hawkish advisers have explained, were increasing their nefarious actions in the Middle East at the behest of IRG commanders.
But since the massive military deployments began, a number of dangerous incidents threatening world peace and economic stability have occurred, including the seizure of oil tankers, attacks on oil and cargo vessels, and the downing of US drone in the Persian Gulf, Gulf of Oman and the Strait of Hormuz, belonging to some Middle East and European countries.
With the rising tensions, the complex situation in the Strait of Hormuz poses serious concern because the 1982 UN Convention on the Law of the Sea technically grants Iran control rights over territorial sea or coastal waters extending 12 nautical miles or 22.2km or 13.8miles from the baseline of its coastline, including airspace, seabed, suboil beneath; contiguous zone adjacent to and extending seaward up to 24 nautical miles from its baseline; and exclusive economic zone adjacent and extending seaward up to 200 nautical miles, but not beyond the continental shelf above 200 nautical miles. It also gives Iran rights to defend any violation of recognised maritime laws and regulations.
The Tide recalls that the aftermath of the two Gulf Wars: – Iran/Iraq and US-led allies vs Iraq wars – had devastating disruptions in world economies, resulting in the great depression and contraction in major countries. We also note that the several conflicts in North Africa, especially Libya and the Middle East, particularly Syria, Iraq, Yemen, Lebanon, and intermittently between Israel and Palestinian militias, have collectively inflicted severe consequences on world economic stability, growth and progress.
This is why we think that the current tensions in the Gulf should have been avoided by the Trump administration by respecting the agreed terms of the 2015 JCPoA. Besides, we also believe that the strings of economic sanctions and others slammed on Iranian regime leaders and IRG commanders actually undermine the course of global peace and economic prosperity. This is because before the new sanctions, Iran was complying with the terms of the deal, as attested to by EU nations, China and Russia, prompting their initial refusal to align with Trump in his aggressive policy against Iran.
While The Tide agrees that the JCPoA, just like many agreements and constitutions may not have captured all provisions required to tame Iran's intransigence and mercenary activities across the Middle East, Afghanistan, Pakistan, Africa, Europe, South East Asia, and elsewhere, we think that all parties to the Nuclear Non-Proliferation Treaty (NPT), particularly the US Government should have given the Iran nuclear deal a chance to achieve its mandate. Of course, Iran reserves the right to protect and defend its territorial waters, contiguous and exclusive economic zones, exercise control necessary to prevent infringement of its customs, fiscal, immigration laws and regulations, and punish any violations within the law. And given the proximity of the Strait of Hormuz and the Persian Gulf to Iran's territorial waters and airspace, we feel that US many adversary actions amount to clear provocation of its sovereignty. Even the convergence of warships from US, UK, and others to escort vessels out of the Gulf to the ocean is only an invitation to chaos.
We believe that only diplomacy can bring about peaceful resolution of the impasse in the Gulf. Intimidating military and aggressive economic pressures to force Iran to do America's bidding is nothing but bullying, and should not be accepted in international politics. We feel that Iran's current actions are borne out of frustration from US unfriendly tactics. We have seen the failure of this strategy in North Korea, where Kim Jong-Un is still busy testing short and medium range ballistic missiles, without Trump raising an eyebrow. Therefore, we urge Trump to withdraw the sanctions forced on Iran, and seek dialogue based on mutual respect, justice and equity.