Govt Should Explore Alternative Energy Sources -Don
After spending more than a decade in the field working for some reputable multinational firms, it is hardly the case that any Nigerian would willingly opt to join the faculty of any of the nation's beleaguered tertiary institutions where teachers are in a near perennial tug-of-war against the government over salaries and poor funding.
But that was the exact path toed by Dr. Chibuogwu Eze, an Enugu State-born scholar and senior research fellow at the Rivers State University of Science and Technology (RSUST), Port Harcourt.
In this interview with The Tide's Business Editor, Ibelema Jumbo and Senior Reporter, Ike Wigodo, the varsity don advises government on non-fossil fuel resources and better waste management methods, among other issues. Excerpt:
Professional Background
My name is Dr Chibuogwu L. Eze. I have a Ph.D in Applied Geophysics. I read Geology first degree and read Applied Geophysics for my Masters degree and Ph.D.
Every of my degree is from Nigeria. My first degree is from the University of Calabar. I started my university education in 1978 and got a degree in 1982, then in 1985, I got a masters degree from the University of Nigeria, Nsukka and in 1999, I got a Ph.D from the Rivers State University of Science and Technology, Port Harcourt.
I started working after obtaining a Masters degree. My first work experience was in a solid mineral exploration company, Rock View Nigeria Ltd, with headquarters in Paris but had a local office in Jos, Plateau State. I later left Rock View and joined a sister company, Rock View-Slovak. Rock Slovak was a joint venture with Rock View. It was owned by the Czech government.
The good thing I had during the time I worked was that I stayed briefly in 35 out of the 36 states of the federation. I think as a geologist, I have had so much experience in solid mineral exploration; I wished and prayed that I could also have experience in the oil mineral industry. In 1992, I was able to actualise that, when I joined an American oil exploration company, Western Geophysical, based here in Port Harcourt. I had another wish and prayer that I could take the skill back to the university and train younger geologists. Again, in 1995, that was actualised. On my own, I left oil exploration and joined the Rivers State University of Science and Technology where I still work as a senior research fellow in the Institute of Geosciences and Space Technology.
I joined Western Geophysical Oil Services in 1992 and we started oil exploration and I did that extensively. There is hardly any creek in Rivers and Bayelsa States that I have not stayed.  I am yet to see one, but the quest for oil in the Chad basin was not significant. In 1992 when I joined Western Geophysical as an explorer, people were not having this interest in the Chad basin as we have it today, so there were virtually no activities then.
The Chad basin oil explorers came later when we had left. Now, I think of going there also because a lot of younger ones I have trained are exploring there and I feel for two reasons to go to Bornu, so that I can complete the states. I have been to 35 states of the country except Bornu State. In respect of where oil activity is going on I would like to be there.
Possibility of oil find in Chad Basin
Every sedimentary basin in this world has a potential of having oil. So, once you have a sedimentary soil don't ignore it, do oil exploration there, but among the sedimentary basins, the deltas have the highest potential and so if you have so many sedimentary basins, the good wisdom is that you start with the deltas and, in Nigeria, we have the Niger Delta. Nigeria has about seven sedimentary basins, so from the time we move from Chad basin, we have others; for example, the Anambra basin. And as I speak to you, we have many oil connections on these basins, so there are possibilities of finding oil in the Chad basin and there are possibilities of finding oil in the remaining five or six basins.
Founding of Transparent Earth Nigeria
In 2000, I founded a company called Transparent Earth Nigeria Ltd. The company does just basically two things: carry out environmental studies and safety training. And up till this moment, I'm still the chairman of this company and my wife, Dr. (Mrs) Evelyn Eze who also is a university teacher like me is a director. My wife is a lecturer at Madonna University. We have four directors which means that these people have contributed their monies to get this business started. So, the company is not just me and my wife, but I mentioned my wife because she is my wife and secondly, she takes active part in the day-to-day running of the business and since we started, God has blessed us. Our clients are numerous and run through the oil industry, mainly.
Government patronage
Honestly, Transparent Earth has not received any direct patronage from the government. Whatever we got from the public sector may have been from indirect sources. However, as a university lecturer, I have done a work that should serve this country.  I did a research on alternative ways of getting energy, because energy is a critical issue for our country. The research took me 11 years and I came out with a book published by Macmillan. The book is called Alternative Energy Resources (with comments on Nigeria's position) and the forward of that book was written by the then Minister of Power and now Governor of Cross River State, Sen. Liyel Imoke. He wrote in his capacity as a minister because it was a national issue. And the then Speaker of the Rivers State House of Assembly, Rt. Hon. Chibuike Amaechi (now governor) also played a very significant role. He was the chief host. I will never forget it. In fact, I wish it would have been possible for me to physically go and thank him.   But outside this, it was Sen. Imoke who wrote four personal letters to encourage me. And for me, a university teacher, reading such letters from people who were more highly placed than me was an encouragement, which is why I spent 11 years doing this research with my own money.
On alternative energy sources
We can get electricity from any of the eight alternative energy sources mentioned in my book; namely, Biomass, Geothermal Energy, Hydropower, Nuclear Energy, Solar Energy, Tidal Energy, Wave energy and Wind Energy. But I advised that we should start from the simplest, the one called Biomass. Biomass is getting electricity from what we call rubbish, the very type that blocks our drainages on Ikwerre and Aba Roads here in Port Harcourt. If you go to Sau Paulo in Brazil, the fuel sold at the filling stations is not from crude oil, it comes from rubbish.
After this research publication, the onus now lies on the government to actualise this dream. And I'm still challenging them to do something.
In fact, when I wanted to demonstrate the simplicity of biomass as an energy resource, I looked around and there was this young man who was interested in getting things done in Rivers State. I'm talking of Ipalibo Harry, a one-time chairman of the Rivers State Environmental Sanitation Authority.  He has a Ph.D now and he was going to do a research then, so I tried to talk him into at least joining me to demonstrate to the world that what I did here is true. But I lacked the money to do it alone.
I told Ipalibo Harry, I know you are a very resourceful son of this state and I had already designed how this project can be done. And he spent a whopping two million naira to construct it the way I wanted. When we did what we did we were able to get fertilizer to grow corn. I invited people to come and see the fertilizers and the big people who came to see the fertilizer appreciated it so much that they could take it and start playing with it in their hands until it was question time. They were still holding and admiring it when they asked to know what it was made from. And as I said the word shit, they so much threw it away that some of it fell on me.
But I can tell you, I am talking about practical things. What is Biomass? Biomass is energy from plants and animals.
With money now available, I suggested that we start by putting to use the human faeces which we pass out on daily basis. I said to him, let's put it into use and demonstrate to this country that it is possible. It was then that I realized that Rivers people, and this is not peculiar to Rivers State only, that Nigerian government approves areas for the dumping of shit.
Port Harcourt has four approved shit dumps. Then, why do we waste money building septic tanks if at the end of everything, such waste is evacuated to a dump in the bush. That is why I said in one of the conferences I attended that every Nigerian shits in the bush, including top government officials.
Waste-to-Wealth
The waste coming out in tonnes is being wasted and we are using it to kill ourselves. My appeal to the Rivers State Government is that collectively we can do something with this waste. I am willing to contribute; knowledge does not belong to one man alone. Then coming to the other, as a university teacher, I train students on waste management which is not confined to the one in my book. This is not a classroom, but I will give you the two ends of it.
In waste management, the worst thing to do is what is now being practised everywhere. It is called the Open Dump system. The best thing to do is to reduce waste. Reduction means trying not to generate waste at all. And if you ask me how this is possible in this part of the world, I will simply say that we cannot eliminate it, but we can reduce the waste we generate by an appreciable quantity. When I teach my students in the university, I usually ask if they had ever bought a bucket of custard. If you buy custard, by the time you open it you will discover that the quantity of custard hardly justifies the size of its container. That is not in the spirit of waste reduction. I am just giving an example, the international community has advised that we have fit packaging, so that whatever you use in packaging a product should be almost the same size with the product itself.
The second stage is recycling. When you see people coming to buy scraps, what they are doing is a form of waste management. Converting waste to wealth is recycling those scraps. Waste recycling is practised in every part of the world and it is very, very important.
Even at the home level, you practice waste reuse which is the forth ladder, waste reuse is when you store water in a drum which had been emptied of its original content. This means that an empty drum which ordinarily should have become a waste is now serving another useful purpose.
There is a caveat, however. Eating food is something good, but you shouldn't eat poisoned food. The public must be educated on the kind of things that can be re-used. If a drum, or any other container for that matter, had been used to import toxic chemicals, the importer should be kind enough to, after removing the chemical content, perforate the drum. On this particular issue, I wish I can go to Government House, not to be a governor, but to have the power; I need it for one week, because I am angry about this issue you raised, but for one reason or the other, these are not being implemented, so you asked a vital question, not every container should be re-used. And, it lies on the experts   I am also one to know which that cannot be used and the proper thing to do is as you remove the container, you perforate and send to the people who should dispose of it.  Hazardous items should not be disposed the way we dispose of other things. There are people licensed to dispose of hazardous materials. Government gives them licences and such things should not go anywhere except to those who are licensed to dispose of such wastes.
On kerosene explosion
Thanks for giving me this opportunity. Some people may be angry with my position, but you said the other causes of kerosene explosion are already known. Moving your stove when it is on can cause kerosene explosion. Don't move your stove when it is burning.
Another cause of kerosene explosion is mixing kerosene with a more volatile component of hydro carbon which, in many cases, does not happen in the house of the victim.
The mixing of kerosene with a more volatile component happens somewhere at a higher level and, in some cases, when it happens at such level, someone in authority knows what has happened but decides to ignore it for financial reasons.
Assuming your business is to import petrol, kerosene and diesel, you have imported and you want to load them differently into their respective tanks and something happened along the line where the tank used for  petrol was loaded with kerosene, this mix- up at this stage would be a sufficient reason  to condemn the entire product; but being a businessman, you wouldn't want to waste millions of naira, all you are likely to do is pray over it and push the product to the market, and because these products have different distillation  points, it is sold as kerosene.
Soot: Can N'Delta Escape Doomsday?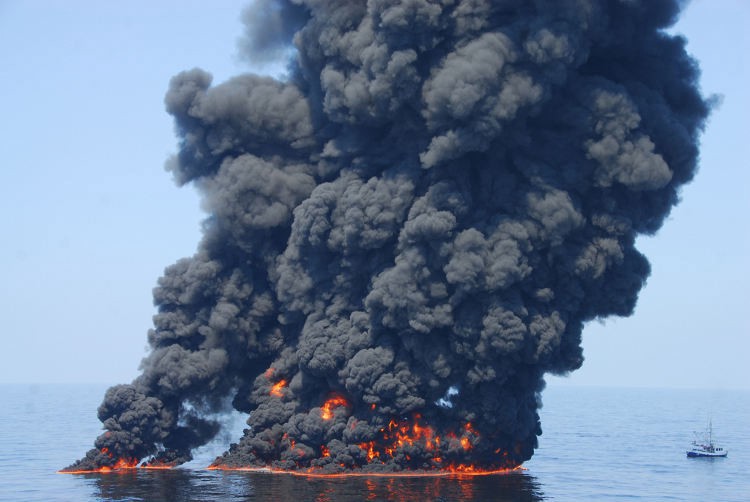 A popular saying in Nigeria's 'Pidgin' English states: 'Monkey dey work, baboon dey chop'. It simply means that while the monkey (which is usually smaller in size than the baboon) is working very hard to eke out a living for itself, the baboon uses its larger figure to intimidate the monkey and survive from the proceeds of the monkey's efforts. This, in a nutshell, explains the plight of the oil-rich Niger Delta region of Nigeria.
The import of this popular saying in the context of this discourse is that while the Niger Delta Region produces the crude oil, which has been the mainstay of the country for over sixty years, and also bears the brunt of oil exploration and exploitation activities, the northern part of the country, which views leadership of the country as its birthright, enjoys more from the proceeds of crude oil.
Much have been said and written by different people, including scholars, about the plight of the people of the Niger Delta in Nigeria, such that at some point, one may easily feel saturated, and possibly irritated, out of a feeling of over-information that now sounds hackneyed.
But the truth is that, from the point at which crude oil was first found in commercial quantity at Oloibiri, in present-day Bayelsa State, in Nigeria, till today, the life of the people in the Niger Delta region has never been the same. Rather than be a source of development to the people in all spheres as it is with the advanced climes, some of which do not have the quality of crude oil the region has, it has been a source of clear dehumanisation of the people.
The apparent euphoria that greeted the discovery of crude oil in the Niger Delta region of the country in anticipation of its implication in terms of what the people stand to benefit as host communities, at inception, soon gave way to nostalgic chronic acrimonious feelings as the days turned to weeks, months, years and now decades.
Perhaps what would amount to an inkling of what is now the fate of the people of the region today was the February 23, 1966 declaration of the Niger Delta Republic in what has become known as The Twelve-Day Revolution' by the late Major Isaac Jasper Adaka Boro, nicknamed Boro.
Boro's grouse was the exploitation of oil and gas resources in the Niger Delta areas which benefited mainly the Federal Government of Nigeria and, at the time, the Eastern Region with capital in Enugu, while nothing was given to the Niger Delta people. He believed that the people of the Niger Delta deserved a larger share of proceeds from the oil wealth.
Consequently, he formed the Niger Delta Volunteer Force (NDVF), an armed militia with members consisting mainly of his fellow Ijaw ethnic group. They declared the Niger Delta Republic on that day and fought with Federal forces for twelve days before being defeated. Boro and his comrades were jailed for treason.
They were, however, granted amnesty by the Federal regime of General Yakubu Gowon on the eve of the Nigerian Civil War in May 1967 on the condition that they fight for the Federal Government against the Biafrans. Boro, and some of his comrades, most prominently Owunaro, his second in command in the NDVF, subsequently enlisted in the Nigerian Army.
Boro was commissioned as a Major in the Nigerian Army. He fought on the side of the Federal Government, but was killed under mysterious circumstances in active service in 1968 at Ogu (Okrika) in Rivers State.
But the struggle Boro started has taken different dimensions in the Niger Delta ever since, with seemingly less impact as far as the Federal Government's response to the demands of the region is concerned. It's such that after over sixty years of oil exploration and exploitation in the region, all the people have to show is what amounts to deliberate and planned, but gradual destruction of their sources of livelihood, leading to a life of penury, underdevelopment, and currently a possible end to their lives through endemic illnesses such as cancer and like ailments warranted by their exposure to the ravaging soot in the region.
Soot is a mixture of very fine black or brown particles created by the product of incomplete combustion. It is primarily made up of carbon, but it can also contain trace amounts of metals, dust, and chemicals. It is different from charcoal and other by-products of combustion because it is so fine. These tiny particles may be under 2.5 micrometers in diameter which is smaller than dust, mold, and dirt particles.
Beyond artisanal refining, possible causes of the soot also include emissions from asphalt factories, indiscriminate burning of mixed waste, burning of tyres and vehicular emissions, according to a Report by a technical team set up by the Rivers State Government in 2019, to generate preliminary air quality data in Port Harcourt. However, none of these has so infested the region's cloud with soot as illegal oil bunkering.
Experts say that the small size of soot is what makes it so dangerous for humans and pets, because it can easily be breathed deep into the small passageways of the lungs, which is why repeated exposure to soot is linked to respiratory illnesses, heart disease, and cancer. Soot is, therefore, more than just an unsightly nuisance. It is a danger that cannot be left in the home or environment.
In 2017, a reporter, Yomi Kazeem, wrote, "Across Nigeria's oil-producing Niger-Delta region, environmental pollution has long been a part of daily lives. But while residents have become used to multiple oil spills which have damaged livelihoods and farmlands, they currently face a new kind of danger: rising black soot particles in the air. Since November, residents of oil industry hub city, Port Harcourt, are complaining about increased soot residue on surfaces in and out of their homes".
Back then, Nigeria's Ministry of Environment declared an air pollution emergency in the affected areas. The Ministry claimed that preliminary test samples of the soot indicated it was caused by incomplete combustion of hydrocarbons as well as asphalt processing and illegal artisanal refinery operations.
In a bid to curb the pollution, Kazeem stated, the Ministry shut down an asphalt processing plant operating in the area. The State Government has also sealed off a Chinese company in the city for what it tagged 'aggravated air pollution, and breach of environmental laws'.
On their part, residents petitioned the United Nations Environment Programme to intervene by investigating the problem while they subtly protested the increased pollution on social media, through the "#StopTheSoothashtag".
Since then, the best that has been heard about addressing the issue of soot in the Niger Delta had been what can be easily dismissed as subtle complaints on social media by few concerned individuals and organisations involved in environmental health pursuits. Thus, the quantity of particles forming soot that is emitted into the air on a daily basis has increased almost unabated.
For the Federal and State Governments, their efforts so far had been at best mere media hypes in a make-belief establishment of modular refineries in the Niger Delta, which the Federal Government also wants established in the north that does not produce oil, like it did in building refinery in Kaduna State, an act widely viewed as misplacement of priority as far as establishment of modular refineries as a solution to soot is concerned.
In 2013, scientists found out that dirty air caused more premature deaths than unsafe water, unsafe sanitation, and malnutrition in Africa. The obvious implication is that if the Niger Delta is increasingly infested with soot and genuine necessary steps are not taken to check it, the region will most likely go extinct in years to come. The form this will take, and how soon it will manifest are the questions that currently prop up in critical analyses.
During one of such analyses, an environmental toxicologist with the Department of Animal and Environmental Biology, University of Port Harcourt, Nigeria, Dr. Emmanuel Oriakpona, hinted that the most likely consequence of unchecked increase in soot infestation in the Niger Delta is loss of the region's ecosystem and human health.
"We shall experience loss of our ecosystem and loss of our health. This is the summary of what will happen to us: major loss in our ecosystem. If you go to the mangroves and see the devastation by crude oil, and you also go and see what the people actually carrying out the refining process are going through, you'll appreciate this better," he said.
According to Dr. Oriakpona, the situation is worsened by the fact that there is an obvious collaboration between those involved in artisanal refining of crude oil and authorities vested with the responsibility of stopping it. The reason is that such authorities are rewarded with huge financial benefits accruable from the business. This is further buttressed by some key players in the illegal oil refining business whose locally made boats and products were at some points burnt by security agents who felt that their exploitation of the people involved in the illegal trade was challenged.
By: Soibi Max-Alalibo
News Reporting In Covid-19 Era
The request to give a talk on Reporting in Covid-19 Era serves as a form of uniting with my friends and colleagues after a long absence from the scene, to reminisce about newsroom experience and fun. Newsroom is a mad place that used to be stuffy with the acrid stench of tobacco, with no permanent seat for reporters. Sit wherever there is space and knock out your story.
Personally, I love being called a Reporter than an Editor. It is more dignifying to be addressed as Reporter because it is the foundation of journalism. Reporting is a craft; it is an art not easily acquired by many journalists. It is easier to write essays than reporting, where one uses the: who, when, where, what, and how to form an inverted pyramid.
There are other types of reporting that are different from newspapering. Formal and informal reports which are familiar with bureaucratic red tapism. Formal reports are schematic in layout: terms of reference, findings, conclusion, and recommendation.
Formal report takes the form of memo. News reporting is segmented, in other words, there are beats such as crime, court, assembly, sports, entertainment, airport, labour, seaport, and such like. They are specialized. These beats have their own languages, which the reporter is expected to master and speak effectively. Specialization leads to efficiency and greater output, but it also leads to boredom. Therefore, a good reporter is one who is versatile. He is a factotum because he can function in any beat. As a result, the chances of being bored in repeating one particular thing is minimal. There will be job enlargement and enrichment.
After having a cursory glance at reporting, let me also look at Covid-19. It is a family of viruses that can cause respiratory illness in human. On December 31, 2019, World Health Organization (WHO) was informed of cases of pneumonia of unknown cause in Wuhan City, China. A novel Coronavirus was identified as the cause by Chinese authorities on January 7, 2020 and was temporarily named "2019-ncov".
We are all living witnesses to the devastating effects of the pandemic. It swept like wild -fire across the globe, and decimated the population. Economic activities were paralyzed. No sector was spared. Movements were halted, and people were forced into self-imprisonment. It was a period of improvised fasting without sufficient prayers due to scarcity of food. Covid-19 was a plague that defiled all known orthodox medications.
In order to check further ravages of the pandemic, certain measures were put in place such as social distancing, wearing of face mask, washing of hands regularly with soap, application of sanitizer, maintaining good hygiene, subjecting people to tests, isolating those who tested positive in camps, and quarantining travellers from other countries for a number of days.
There was hue and cry about the claim of China that the cause of the menacing pneumonia was not known. Donald Trump believed that it was a mischievous act for economic reason. The rivalry between U.S and China to dominate the economy of the world is awful. Fingers are pointing at Bill Gates for having conspirational relationship with China to cause the disaster so that he could come up with his antivirus to enrich himself. When eventually China manufactured drugs to combat the dreaded Covid-19, America cried foul!
Something is fishy. Coronavirus started in Wuhan yet there is no adverse effect in nearby Beijing and Shanghai, while countries in Europe and America are seriously affected.
The United States is not blaming China for fun, because not a single leader in China has tested positive. Shanghai, the city that runs China's economy did not experience lockdown. While the world's major economic and political centres are closed, Beijing and Shanghai are open. This gives the picture that the Coronavirus is a biochemical weapon.
I have laboured to say what reporting is all about, as well as Covid-19. Let me now look at reporting in Covid-19 Era. How can reporters stay safe while reporting about the plague? They have to obey the rules spelt out by the Nigeria Centre for Disease Control (NCDC), coupled with the grace of God. It became imperative for newsrooms to make pandemic coverage a priority to inform and educate the public during these uncertain times.
The Covid-19 pandemic strongly impacted the journalism industry and affected the work of journalists. Many local newspapers have been severely affected by losses in advertising revenues. You know that if a paper is doing well, it is not only the rich editorial contents. It is mostly the number of pages sold, that makes the paper solvent. The editorial contents can sell all the copies printed, yet it is not enough to settle the bills. The cost of production per copy is more than the cost at the news stand. It is adverts that yield the revenue for its sustenance. Apart from the loss of revenues, journalists have been laid off, and some publications have folded.
Journalists across the globe faced unpredicted challenges to report the Coronavirus outbreak accurately and safely. These challenges led to the spread of misinformation, having cognizance of the physical and mental health of reporters fomented by social distancing. There was a revolution in online reporting.
Reporters need to look into the heart of the matter without fear or favour. They have the inalienable duty to inform and educate members of the public correctly without compromising their dignity.
The reporter is the newsmaker. People treat him the way he carries himself. He does not need to be arrogant, but confident of himself. He does not need to be over ornamented, but decent and smart, to earn respect.
He should seek the truth and reflect on his own power. Are we sure that the information being fed the public by NCDC is correct? How many laboratories do they have? How many positive cases have they confirmed? How many people are dead? There is the need for reporters to verify the authenticity of claims made by government officials. Unfortunately such verification was not possible because of lockdown. The reporter had to be contented with whatever information sifted out. There were elements of fraud by some countries who inflated the figures of confirmed cases in order to get more reliefs from WHO. It is a known fact that people were recruited to stay in isolation camps, giving wrong picture to the world, while enriching themselves through reliefs from the world body.
Nigerians received a rude shocker one fine morning when a minister alleged that billions of naira had been disbursed to them within seventy-two hours as relief package for Covid-19. It was the height of thievery. Uptil now, heaven has not fallen, while the money is resting coolly in individual pockets, to the detriment of hapless and helpless Nigerians.
As if that was not enough, what of people representing us in the National Assembly who allowed consignments meant for alleviation of the burden of the common man to crawl into their warehouse? While the people who elected them into power were famishing, and growing lean, they were eating like kings and developing robust cheeks.
Such fraudulent activities were condemned, but the condemnation was transient. The tempo should be sustained. Constant repetition of a thing will make it automatic. Those crooks should be tormented with follow-up stories. Reporters should summon the courage to seek accountability from leaders of Covid-19 relief fund or package. Now that the lockdown has been relaxed and the death figures remarkably reduced, reporters should heave a sigh of relief and make a departure from the seamy side to the lofty angle of Covid-19. It gave birth to the rise of online learning. The pandemic led to the closure of schools across the globe, and children resorted to learning online instead of classroom. It checked the activities of randy husbands who were forced to be at home. For fear of the contagious pandemic both men and women kept their distance. The level of promiscuity was drastically reduced. Children enjoyed the company of their fathers who were scarcely at home prior to the advent of the epidemic. Because of the lockdown which confined people, the major recreational activity was the act of procreation. Many wives were blessed with fruit of the womb.
Reporting has gone into coma in Covid-19 Era. It has to gain consciousness. Reporters should be resourceful. What game is WHO playing by trying to monopolize the discovery of the vaccine to combat the epidemic? Is the claim made by Madagascar that it has an answer to the menace of Covid-19 authentic? Reporters cannot afford to fold their hands and allow social media to misinform them.
There is the allegation that the vaccine government is coercing or cajoling people to take is not the panacea, because some people who obeyed the plea to take died as a result of its effect. Others claimed that the portion of their body where the vaccine was administered has become magnetic to metals.
According to the 2021 World Press Freedom Index by Reporters Without Borders, at the moment journalism is totally blocked or seriously impeded in 73 nations. Some governments have punished journalists for reporting pandemic figures that are contrary to the official figures as authorities try to cover up the true situation on the ground.
In other instances, governments have totally banned media from reporting on the pandemic and jailed others for exposing scandals related to theft of Covid-19 supplies.
Yet now, more than ever, the public has the right to factual, credible and timely information, and journalism, in the words of the Press Freedom Index, is the vaccine against disinformation…
Gentlemen of the Press, I urge you to seek the truth and report the Coronavirus outbreak accurately and safely.
Albert-Briggs is a veteran journalist in Port Harcourt.
By: Fitz Albert-Briggs
Failure Of Political Leadership In Nigeria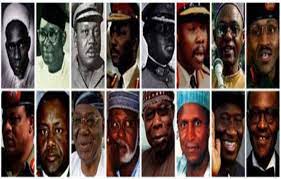 At the end of the Cold War, African civil society movements striving for more democratic governance began to challenge authoritarian regimes on the continent. Declining living conditions within African countries and the failure of authoritarian African leaders to deliver the promises of economic prosperity they made to encourage the acceptance of development aid fueled the push for change. International donors' insistence on democratic reform as a precondition for aid gave impetus for Nigerian civil society to push for domestic accountability. Thus, domestic pressure for political pluralism and external pressure for representative governance have both played a role in the calls for democratic reform in Nigeria.  
But despite some successes, corruption and socio-economic disparities within Nigerian democracy continue to run rampant. Since 1999, the democratic space has been dominated by political elites who consistently violate fundamental principles associated with a liberal democratic system, such as competitive elections, the rule of law, political freedom, and respect for human rights. The outcome of the 2019 Presidential Election further eroded public trust in the ability of the Independent national Electoral Commission (INEC) to organise competitive elections unfettered by the authoritarian influences of the ruling class. This challenge is an indicator of the systemic failure in Nigeria's governance system. A continuation of the current system will only accelerate the erosion of public trust and democratic institutions. In contrast with the current system in which votes are attained through empty promises, bribery, voter intimidation, and violence, Nigeria needs a governance system that will enhance the education of its voters and the capability of its leaders.
Statistically, Nigeria has consistently ranked low in the world, areas such as government's effectiveness, political stability and the presence of violence and terrorism, rule of law, and control of corruption. Nigeria was perceived in 2020 as a highly corrupt country with a score of 25/100 while its corruption ranking increased from 146 in 2019 to 149 in 2020 out of 180 countries surveyed. While President Muhammadu Buhari won the 2015 election on his promise to fight insecurity and corruption, his promises went unfulfilled; Boko Haram continues to unleash unspeakable violence on civilians while the fight against corruption is counterproductive.  
At the core of Nigeria's systemic failure is the crisis of governance which manifests in the declining capacity of the state to cope with a range of internal political and social upheavals. There is an expectation for political leaders to recognise systemic risks such as terrorist attacks, herder-farmer conflict and police brutality and put in place the necessary infrastructure to gather relevant data for problem solving. But the insufficiency of political savvy required to navigate the challenges that Nigeria faces has unleashed unrest across the nation and exacerbated existing tensions. The #EndSARS Protests against police brutality in 2020 is one of the manifestations of bad governance. 
The spiral of violence in northern Nigeria in which armed bandits engage in deadly planned attacks on communities, leading to widespread population displacement, has become another grave security challenge that has sharpened regional polarisation. Because some public servants are usually unaware of the insecurities faced by ordinary Nigerians, they lack the frame of reference to make laws that address the priorities of citizens. The crisis of governance is accentuated by a democratic culture that accords less importance to the knowledge and competence that political leaders can bring to public office. These systemic challenges have bred an atmosphere of cynicism and mistrust between citizens and political leaders at all levels of government.  
Political elites in Nigeria also exploit poverty and illiteracy to mobilise voters with food items such as rice, seasoning and money. The rice is usually packaged strategically with the image of political candidates and the parties they represent. The assumption is that people are more likely to vote for a politician who influences them with food than one who only brings messages of hope. The practice of using food to mobilise voters is commonly described as "stomach infrastructure" politics. The term stomach infrastructure arose from the 2015 election in Ekiti State when gubernatorial candidate Ayodele Fayose mobilised voters with food items and defeated his opponent, Dr Kayode Fayemi. It is undeniable that the Nigerian political culture rewards incompetent leaders over reform-minded leaders who demonstrate the intellectualism and problem-solving capabilities needed to adequately address systemic issues of poverty and inequality. 
Jason Brennan describes the practice of incentivising people to be irrational and ignorant with their votes as the unintended consequence of democracy. Brennan believes specific expertise is required to tackle socio-economic issues, so political power should be apportioned based on expert knowledge. As Brennan suggests, Nigeria lacks a system of governance in which leadership is based on capability. Rather, the political system in Nigeria is dominated by individuals who gain power through nepotism rather than competence, influence voters with food rather than vision, and consolidate power through intimidation or by incentivising constituents with material gifts which they frame as "empowerment" to keep them subservient and loyal political followers. By implication, the failure of governance in Nigeria is arguably the result of incompetent leadership.
Nigeria needs a new model of governance in which political leadership is based on the knowledge and competence of both political leaders and the electorate. One solution is to establish what Brennan refers to as 'epistocracy', which is a system of governance in which the votes of politically informed citizens should count more than the less informed. For Justin Klocksiem, epistocracy represents a political system in which political power rests exclusively on highly educated citizens. This idea drew its philosophical influence from John Stuart Mill, who believed that the eligibility to vote should be accorded to individuals who satisfy certain educational criteria. The notion that educational attainment should be the prerequisite for the electorate to choose their leaders as proposed by Brennan, Klocksiem and Mill is an important proposition that should be taken seriously. 
However, one cannot ignore that such thinking originates from societies where civic education is high and the electorate can make informed choices about leadership. In Nigeria, the majority of citizens are uneducated on political issues. Simultaneously, those who are highly educated are increasingly becoming indifferent to political participation; they have lost faith in the power of their votes and the integrity of the political system. For an epistocratic system to work in Nigeria there must be significant improvements in literacy levels so that citizens are educated about the issues and can use their knowledge to make informed decisions about Nigeria's political future. 
It is important to mention that Nigeria's political elites have exploited illiteracy to reinforce ethnic, religious, and political divisions between groups that impede democratic ideals. Since the resultant effect of epistocracy is to instill knowledge, raise consciousness and self-awareness within a polity anchored on the failed system of democracy, decisions that promote the education of uninformed voters are the rationale for an epistocratic system of governance. The Constitution must ensure that only citizens who can formulate policies and make informed decisions in the public's best interest can run for public office. When the Constitution dictates the standard of epistocratic governance, informed citizens will be better equipped to champion political leadership or determine the qualifications of their leaders. Epistocratic governance will be the alternative to Nigeria's current dysfunctional democratic system while retaining the aspects of liberal democracy that maintain checks and balances.  
We are not, however, oblivious that implementing such an epistocratic system of governance in Nigeria potentially contributes to more inequality given its highly undemocratic and exclusive nature. Our argument takes into consideration the contextual realities of poverty and illiteracy and the realisation that poor and illiterate constituents have less power to evaluate the credibility of public servants or hold them accountable. The benefits of electing epistocratic leaders are that many citizens would desire to be educated in preparation for leadership. The more educated the population the more likely it is that political leaders will be held accountable. However, the kind of education that is needed to significantly transform the governance landscape in Nigeria is civic education. 
We propose three policies to promote epistocratic governance in Nigeria. First, aspiring leaders must demonstrate the intellectual pedigree to translate knowledge into effective, transparent, and accountable governance that leads to national prosperity. As Rotimi Fawole notes, the bar should be higher for those aspiring to executive or legislative office "to improve the ideas that are put forward and the intellectual rigor applied to the discussions that underpin our statehood."
Second, the government must increase access to education through government-sponsored initiatives that integrate civic education into school curriculums. Currently, little opportunity exists for young Nigerians, particularly those in underfunded public education systems, to learn about their civic roles at the local, state, national, and international levels, including how to emerge as participating citizens through academics.
However, I think 2023 will be interesting for the future of the country, if the government should engage the support of local NGOs to promote civic education across Nigeria in culturally appropriate ways. The NGOs should be empowered to define the legal concept of citizenship and summarise specific civil rights enshrined in the Constitution into a Charter of Rights and Responsibilities modelled after the Canadian Charter. The Charter should include value positions essential to an effective democracy, such as the rights of citizens, social justice, good governance and rule of law. It can then be commissioned as a resource for civics education in Nigeria.