Adriano Wallows In Football Wilderness
When Roma signed Brazilian striker Adriano last year, the club directors may as well have lit their cigars with high denomination banknotes or poured their money down a rathole. They were quite happy to tear up his contract earlier this month and received no money in return.
This, though, is not the story of a player unable to adapt to life in a foreign country.
For a good five years, Adriano was a top-class striker in Italian football, a giant centre forward with a howitzer left foot that was also capable of surprising subtlety. And yet, at 29 and theoretically at his peak, he seems unlikely to play in Europe again. Only a very brave or foolhardy European club would give yet another chance to a player who has been wasting them for the last five years.
Adriano is an extreme example of one of the striking features of contemporary football, inconsistency at the top level of the game.
His life story shows how great the gap has become from being a successful professional to relative anonymity. A poor kid from Rio's notorious Vila Cruzeiro favela, Adriano has earned fabulous sums of money through his skill on the football field, but this process has left him walking a tightrope that keeps getting narrower.
On the one hand, the rewards for playing top-class football are greater than ever before, meaning that so too are the temptations. On the other hand, with the physical development of the game, the sacrifices needed in order to shine are also at unprecedented levels.
For years Adriano was prepared to make those sacrifices and he paid a high price for his desire to break into the Brazil side. He played in the Confederations Cup in 2003 and '05, the 2004 Copa America and then the World Cup two years later. It is hard to think of many European players who would be willing to do the same, especially as in between these tournaments there were long flights home for World Cup qualifiers.
All of these tournaments ate into his time for rest and relaxation. It may seem an unlikely comparison, but Adriano was like a butterfly broken on the wheel of an over-crowded fixture calendar.
For all his physical strength, there is something of the lost, sweet-eyed child in Adriano. It became apparent after the premature loss of his father, whose death was hastened by the fact that he had a bullet lodged in his skull after being caught in the middle of a shoot-out.
Adriano has confessed that he was terrified by the thought of becoming the man of the family. And there was something else: his great motivations to play football were to make his father happy and, of course, to make money. Now, with his father gone and his bank balance bulging, what was the point?
The sacrifices of the life of an athlete, once part of his routine, were now an unbearable limitation. Why bother with training when he could drink, either to mourn the loss of his dad or to celebrate the fact that he could buy all the drink that he wanted.
Alex Ferguson says that, for a top-class player, every game is a statement of his own worth. It is a magnificent quote and, especially for the mentally fragile, a stressful way of life. Forced to put themselves on the line twice a week in front of an audience of millions, it is not hard to imagine why most players enjoyed the game more before they were professional – or why some choose to measure their worth in other ways, such as their nocturnal activities.
The tragedy, of course, is that their talent has a sell-by date. In a decade's time, someone like Adriano will be able to go where he likes, with whoever he likes to wherever he likes. But he will surely feel better about himself if he can legitimately believe that he took his footballing talent as far as it could go.
He has surely come to the end of the road in Europe, but that does not mean that Adriano will not be handed yet another opportunity to redeem himself. Things have not gone as he would have liked after he effectively forced his way out of Roma.
He expected that Flamengo of Rio would welcome him back with open arms – he came up through the ranks with the club, and came back in 2009 to help them to the domestic title.
Last year, though, before joining Roma, it was felt that he led the squad astray. Now they have a big time idol in Ronaldinho, and a coach (Vanderlei Luxemburgo) who is very reluctant to have his boat rocked.
There has been some talk of Corinthians, the Sao Paulo giants. The recently retired Ronaldo still has considerable influence with the club, and has apparently been using it to push Adriano's claims. Here again there is resistance, especially as Corinthians have recently – and with immediate success – brought back Liedson from Portugal.
Three years ago Adriano spent some time on loan with Sao Paulo FC, but that door seems closed since the club have signed World Cup striker Luis Fabiano. Cruzeiro have been looking for a centre forward – but have just agreed a loan deal with Brandao of Marseilles.
Maybe Adriano made a simple miscalculation. Several years ago Brazilian football was so short of big names that he could dictate his terms. That is no longer the case. The economic boom and the strength of the currency are bringing some stars back across the Atlantic. Adriano has not been able to waltz back in to a major club.
Plenty could have changed, though, by the time the national championship kicks off in two month's time. Flamengo, for instance, could do with a target man, and at the weekend a group of supporters staged a demonstration in favour of Adriano.
If not them, some other big Brazilian club will find themselves under pressure for results and will go looking for Adriano – hoping against hope that they are signing the proven goalscorer, and not the proven troublemaker.
Aisha Buhari Cup: FIFA, CAF Presidents Grace Kick-Off, Falcons Win 2-0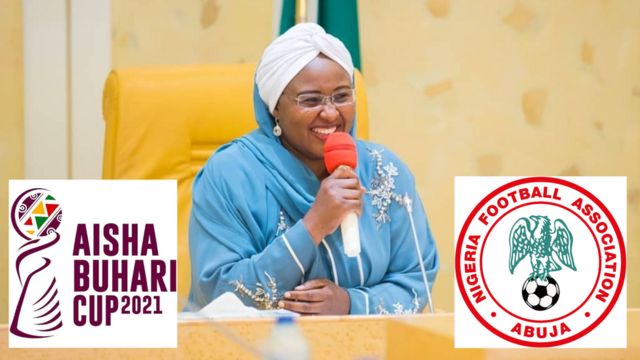 Substitute Gift Monday handed Nigeria a sweet 2-0 victory on the opening day of the maiden edition of the Aisha Buhari Invitational Women's Tournament in the City of Lagos.
Governor Babajide Sanwo-Olu of Lagos State led eminent political big-wigs, and FIFA President, Gianni Infantino and CAF President, Patrice Motsepe led football's top echelon, including President of NFF and FIFA council member, Amaju Melvin Pinnick, to the showpiece at the Mobolaji Johnson Arena, Onikan.
Monday, interestingly a player of FC Robo Queens of Lagos, spurned in the air to meet a cross by Captain Asisat Oshoala in the 83rd minute and nodded past goalkeeper Fatoumata Karenta, six minutes after coming into the fray for Francisca Ordega.
The goal put the Super Falcons in the lead after a rather turgid day on Lagos island, with the Malians showing greater zest and desire in the opening half and returning after the recess with the same impressive fighting spirit.
The visiting Female Eagles had survived a raid on their area in the 5th minute as Nigeria looked to go into the lead with a corner, but the defence cleared. Nine minutes later, Ordega sidenetted from another quick dash upfront, and in the 18th minute, Ageusissa Diarra tested Goalkeeper Chiamaka Nnadozie from a 30-yard free-kick.
In the second half, Uchenna Kanu sidenetted in the 67th minute, before Oshoala, who should have scored with only the goalkeeper to beat, failed to get past Karenta. In the 74th minute, Karenta again saved from Kanu.
In the 83rd minute, Monday rose highest in the box and nodded past Karenta, bringing so much excitement to the arena.
One minute into added time, Monday was again at the end of an Asisat's assist, and looped the ball over an advancing Karenta to put huge smiles on the faces of Nigerians.
Enyimba Appoints Finidi George As Head Coach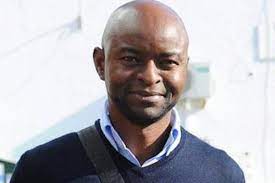 The former Ajax and Real Betis winger, George Finidi, who replaces Fatai Osho whose contract expired at the end of August, has joined the eight-time Nigerian champions, Enyimba FC, on a two-year contract.
George, a legend of Nigeria's men's senior national team, made 62 appearances for the Super Eagles in an illustrious playing career that lasted up to fifteen years.
He was a key member of the glorious era that won the Africa Cup of Nations in 1994 and represented the country at two FIFA World Cups, the 1994 and 1998 editions.
Tidesports source reports that at club level, George won the UEFA Champions League with Ajax in 1995 and went on to play for Real Betis, RCD Mallorca, and Ipswich Town.
His first official game as Enyimba head coach will be the CAF Confederation Cup's second preliminary round fixture against Senegalese side, Diambers FC in mid-October.
Speaking to Enyimba's media immediately after putting pen to paper, George said, "I have to say it's a great opportunity for the club to have this confidence in me.
"I want to thank the chairman, the members of the board, and the supporters for even thinking about me. On my own part, I will be here to just work and do the job. It's never going to be easy but I'm here to work and make the team win."
Chairman of Enyimba, Felix Anyansi Agwu, stated that the arrival of George represents a new chapter for the club.
"I believe that the time has come for us as a club to open up a new chapter, a chapter that will showcase the many hardwork that has been going on behind the scene and usher in lots of success.
"For us to have engaged a coach like Finidi George who is coming from Europe is a clear statement of intent about our aspirations," Agwu said.
Arteta Sees Light For Arsenal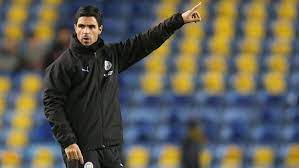 Arsenal manager Mikel Arteta says he sees a bright future for the club despite suffering their worst start to a season for 67 years.
The Gunners climbed off the bottom of the Premier League table with their first goal and first points of the campaign by beating Norwich 1-0 last weekend.
However, Arteta's position is still under scrutiny ahead of tomorrow's trip to Burnley after spending £150 million ($207 million) on new players during the transfer window.
The Spaniard claimed after beating Norwich he had enjoyed the "best 10 days of his career in this industry" during an international break when his side was rock bottom of the table.
And Arteta was equally optimistic on where Arsenal are headed with all six of his summer signings aged 23 or under.
"I'm telling you I'm very positive most of the time. I've seen the light and I can see bright lights," he said at his pre-match press conference on Thursday.
"There can be bumps in the road within that light, but I can see a lot of light."
Arteta is also hopeful the criticism his squad suffered after defeats to Brentford, Chelsea and Manchester City will only serve to make them stronger.
"It's tough because it hurts, because you want to see something different. But what you want is not always what happens," he added.
"Things happen for a reason and maybe what is happening had to happen and it's going to be really good for the club and really good for myself and everybody experiencing that situation. We have to believe that."