Pomp As Amaechi Campaign Train Enters Isiokpo
Perhaps nothing else can demonstrate love more than the people of Ikwerre land in Rivers State trooping out on Tuesday in thousands to welcome their illustrious son, Governor Chuibuike Rotimi Amaechi and the re-election Campaign train into the ancient Kingdom of Isiokpo.
He chose Isiokpo, the Ancient Kingdom of Ikwerre land to flag-off his Re-Election Campaign because according to the director-general of his campaign organisation Chief Nyeson Nwike the local government headquarters, is the governor primary constituency, where he received the mandate to govern Rivers State on Oct 26, 2007.
And if the obviously resounding success of the campaign rally in terms of the Unprecedented multitudes that beseiged the Isiokpo modern primary school field that day in solidarity with the governor were to be synonymous with electoral success, then Amaechi would simply walk tall in anticipation of victory at the 2011 governorship  election.
The overwhelming turn out of People Democratic Party (PDP) supporters and the people of Ikwerre tingled with the anticipation of this victory perhaps will yield to them new vistas and new surprises. While reflecting on past experiences, Hon. Chuibuike Amaechi said: "I am not just a candidate of the People Democratic Party (PDP) but also the governor of Rivers State".
He was on mounting the podium, and based on his past ugly experience perhaps about the 'K' Leg' syndrome began his opening address with a shorus: "you are the lord, that is your name, you will never share Your Glory with anyone…." And in quick succession, he prophetically added:
"I told God don't let the rain fall  because your detractors would say, Governor Amaechi's campaign train and supporters were chased away from Isiokpo by heavy rain storm".
Now, he said: "No rain, it means God has answered our prayer and fasting." "While acknowledging all the solidarity messages from a notable former governor and big wigs of the Peoples Democratic Party (PDP), Governor Amaechi re-emphasised his campaign slogan, when he said: "Our campaign is based on issues not on gossips or personality."
"My advice is: "if you want to serve the people, put your achievement and ideas on the table, let them examine your record, If you have none, don't deceive the people." In his word: "I will no longer give promises but uphold accountability, transparency and sustenance of good governance in the state, If re-elected." He further elaborated:
"I will no longer give promises but to tell you what I have done with public money,".
To the Ikwerre people he said: "challenge those who come to hold similar campaign rally here, to tell you what they have done for Ikwerre local government area." He said: the money my administration hold is your money, so feel free to petition any commissioner who have enriched himself with public money."
On employment he said: "how else can you create employment except through the massive on- going infrastructural developmental projects embarked upon by my administration in the state." Again on issue of security, he was quick to react this way: "the issue is over blown, insisting that, before now, the people of the state cannot sleep with their two eyes closed." He further said:
"Those in Abuja cannot come home because of insecurity created by them, but today, they can come home to campaign and hold political party meetings at night."
In his words: "Those in Abuja organised the Ateke groups, but today we assure the people that PDP would chase out criminals in their hide-out; so that you will sleep with your two eyes close."
When other candidates come; he said: "challenged them, what they have provided  in Ikwerre local government area."
"For out of the 19 modern Primary Schools Under Construction in Ikwerre local government area, 13 have been completed", In addition, "several health centres have already been completed and communities road net work". And the mammoth crowd was quick to acknowledge with loud ovation and confidence voice vote of "yes", to the admiration of party big-wigs present at the rally.
In challenging his political opponents, Governor Amaechi said: "Don't Blame your non-performance on the fact that you were not governors, but I was a speaker, when I influenced the construction of several rural roads in Ikwerre local government areas". Finally, Amaechi asserted that a vote for him in 2011 was equal to a vote for senator Sekibo George and other candidates on the platform of the Umbrella symbol of PDP."
While urging Ikwerre local government area to deliver 100 per cent vote cast for President Goodluck Jonathan/Nnamadi Sambo ticket, "vote for me too, because I am an Ikwerre son, Rivers Son, so vote for me."
However, he said: "wait for INEC to count the vote at the polling station and down load the number of your votes, otherwise, they would rig you, out then, leave the rest for us in Port Harcourt."
Earlier before Party flags were handed-over to candidates to fly through their constituencies by the state PDP Chairman, Chief Godfrey Ake, Party big-wigs namely, Chief Ombo Isokairari, Prince Emma Anyanwu, the PDP national publicity secretary, Uche Secundus, and former governor, of old Rivers State, Chief Rufus Ada George had eulogies the qualities of Rt. Hon. Chuibuike Rotimi Amaechi and why he deserved the mandate of the people for 2nd term.
Chief Rufus Ada George the former governor of old Rivers State recalled how Amaechi single handedly introduced him to Chief Maxwell Amadi, late Ofordile and Chief Ajaero (all Ikwerre sons) to assist in the running of the administration of the state.
Chief George said: it was Governor Amaechi that introduced Sir Celestine Omeha and pleaded that Celestine should be made a commissioner instead of him in the state Executive Council.
He further described Amaechi who was special Assistant on Student Affair as a dedicated, transparent and committed student leader.
"One good turn deserved another, so Amaechi should be given another term, to consolidate on the infrastructural development, he has started including restoration of security."
On his part, Prince Emma Anyanwu said: "Amaechi as a believer in a course and would want to die with that course".
In his words: "Amaechi charted a course of re-direction and went to the foundation, of development, which include building of primary and secondary education insisting that people of the state should encourage by casting their vote to enable him do more." He said: The PDP family would give Ameachi the necessary vote to enable him win the gubernatorial election on his part, Chief Ombo Isokariari urged the people to come.
Out enmasse and vote for Amaechi and all the PDP candidate." If you give 99.9 per cent to President Goodluck Jonathan, give 100 per cent to Rt. Hon Chuibike Amaechi and all the candidates for the Senate and House of Representatives."
He asserted that, "it is time to do the doing and not to talk the talking."
Other political big wigs that spoke include, sergent Chidi Awuse, (fondly called the political bulldozer), Chief G.U. Ake, the State PDP Chairman, the National Publicity Secretary, Chief Uche Secundus. Chief G.U. Ake said "I predicted 20 years ago that Amaechi would become a governor, but people did not believe me. Today he claimed;  "Ikwerre people doubted or did not want to recognise Amaechi because they say, Amaechi is arrogant."
"Amaechi to me is not arrogant but because of his objectivity, they say he is proud; for he is one man who keeps his promise" Amaechi he said. "brought  the Ikwerres to political limelight."
All the political big wigs of the Peoples Democratic Party (PDP) that presented goodwill messages at the campaign rally at Isiokpo, re-emphasised the need for a 100 per cent vote, from the electorate come, April 16,2011, to enable Governor Amaechi consolidate on his people-oriented  projects in the state.
Presidency Lists Beneficiaries Of External Borrowing Plan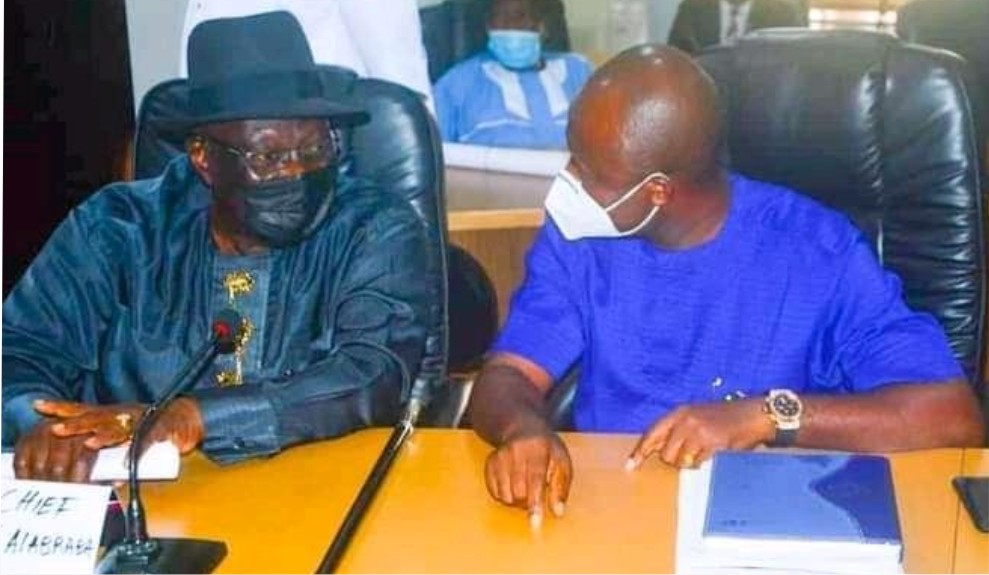 The Presidency has said that a total of 15 projects, spread across the six geo-political zones of the country, are to be financed with more than $4 billion from multilateral institutions, under the 2018-2021 medium-term (rolling) external borrowing plan.
President Muhammadu Buhari had requested the Senate to approve sovereign loans of $4.054 billion and €710 million as well as grant components of $125 million for the proposed projects.
According to the letter by the President, the sovereign loans will be sourced from the World Bank, French Development Agency (AFD), China-Exim Bank, International Fund for Agricultural Development (IFAD), Credit Suisse Group and Standard Chartered/China Export and Credit (SINOSURE).
The President's request to the Senate listed 15 proposed pipeline projects, the objectives, the implementation period, benefiting States, as well as the implementing Ministries, Departments and Agencies (MDAs).
A statement by the Senior Special Assistant to the President on Media and Publicity, Mallam Garba Shehu said a breakdown of the ''Addendum to the Proposed Pipeline Projects for the 2018-2021 Medium Term (rolling) External Borrowing Plan,'' shows that the World Bank is expected to finance seven projects including the $125 million grant for ''Better Education Services Delivery for All''.
According to the statement, the Global Partnership for Education grant is expected to increase equitable access for out-of-school children and improve literacy in focus states.
It further stated that the grant, which will be implemented by the Federal Ministry of Education and the Universal Basic Education Commission (UBEC), will strengthen accountability for results in basic Education in Katsina, Oyo and Adamawa States.
Other projects to be financed by the World Bank are, the State Fiscal, Transparency, Accountability and Sustainability Programme for Results as well as the Agro-Processing, Productivity, Enhancement and Livelihood Improvement Support Project.
The statement said, "The benefiting States for the agro-processing project are, Kogi, Kaduna, Kano, Cross River, Enugu and Lagos with the Federal Ministry of Agriculture and Rural Development as the implementing ministry.
"The objective of the project is to enhance agricultural productivity of small and medium scale farmers and improve value addition along priority value chains in the participating states.
"Similarly, the World Bank is also financing the Nigeria Sustainable Water Supply, Sanitation and Hygiene (WASH) project in Delta, Ekiti, Gombe, Kaduna, Katsina, Imo and Plateau States, for the next five years.
"The project, when completed, is expected to improve rural water supply, sanitation and hygiene nationwide towards achieving Sustainable Development Goals (SDGs) for water supply and sanitation by 2030.
"Under the external borrowing plan, the World Bank-supported projects also include Nigeria's Covid-19 Preparedness and Response Project (COPREP), under the supervision of the Federal Ministry of Health and Nigeria Centre for Disease Control (NCDC).
"The project, which has an implementation period of 5 years, will respond to threats posed by Covid-19 through the procurement of vaccines.
"Furthermore, no fewer than 29 states are listed as beneficiaries of the Agro-Climatic Resilience in Arid Zone Landscape project, which is expected to reduce natural resource management conflicts in dry and semi-arid ecosystems in Nigeria.
"The benefiting states for the project to be co-financed by World Bank and European Investment Bank (EIB) are Akwa Ibom, Borno, Oyo, Sokoto, Kano, Katsina, Edo, Plateau, Abia, Nasarawa, Delta, Niger, Gombe, Imo, Enugu, Kogi, Anambra, Niger, Ebonyi, Cross River, Ondo, Kaduna, Kebbi, Jigawa, Bauchi, Ekiti, Ogun, Benue, Yobe and Kwara."
Continuing, it said, "The World Bank is also funding the Livestock Productivity and Resilience project in no fewer than 19 states and the federal capital territory (FCT).
"The China EXIM Bank is expected to finance the construction of the branch line of Apapa-Tin Can Island Port, under the Lagos-Ibadan Railway modernisation project.
"The French Development Agency will finance two projects, which include the National Digital Identity Management project and the Kaduna Bus Rapid Transport Project.
"The digital identity project will be co- financed with World Bank and EIB.
"The Value Chain Development Programme to be financed by IFAD and implemented in Anambra, Benue, Ebonyi, Niger, Ogun, Taraba, Nasarawa, Enugu and Kogi States will empower 100,000 farmers, including over 6,000 and 3,000 processors and traders respectively.
"The loan facility to be provided by European ECA/KfW/IPEX/APC will be spent on the construction of the Standard Gauge Rail (SGR) linking Nigeria with the Niger Republic from Kano-Katsina-Daura-Jibiya-Maradi with a branch to Dutse.
"The specific project title, Kano-Maradi SGR with a branch to Dutse, has an implementation period of 30 months and will be implemented by the Federal Ministry of Transport.
"The Chinese African Development Fund through the Bank of China is expected to provide a loan facility of $325 million for the establishment of three power and renewable energy projects including solar cells production facility Phase 1 & II , electric power transformer production, Plants 1, II, III and high voltage testing laboratory.
Fintiri Commences Work On PDP Nat'l Convention
The Chairman of the National Convention Planning Committee of Peoples Democratic Party (PDP), Rt. Hon. Ahmadu Fintiri, has commenced work.
Fintiri, who is also the Adamawa State Governor, assumed his new office at the PDP headquarters in Abuja, on Saturday, with a pledge to ensure a smooth convention for the party.
Fintiri's Press Secretary, Humwashi Wonosikou, said in a statement that Fintiri had hit the ground running towards ensuring a flawless convention for the main opposition party.
According to him, he assumed duty at the PDP Legacy House Abuja, which is to serve as the secretariat of the Convention Committee.
He said the 2021 convention organising committee chairman expressed satisfaction with the state of facilities at the Legacy House and reiterated the determination of his committee to deliver a process that would produce an acceptable National Working Committee to lead the party to victory in 2023.
The Convention Committee, which has Bayelsa State Governor, Senator Douye Diri, as deputy chairman, was inaugurated on Friday.
The National Executive Committee (NEC) of the PDP had earlier, on September 9, 2021, announced Fintiri as the party's convention planning committee chairman, with Oyo State Governor, Mr Seyi Makinde as Secretary.
2023: Group Warns Against Corruptible Candidates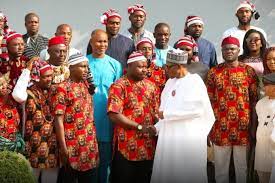 The Centre for Anti-Corruption and Open Leadership (CACOL) in Collaboration with the Civil Society Legislative Advocacy Centre (CISLAC) has taken its ongoing voter education to Epe, Lagos State, in the move to ensure a free and fair election in 2023.
The anti-graft group, in a statement made available to newsmen on Saturday, said that it had organised a one-day consultative meeting with residents of Epe division during which it warned them to guard their votes jealously in the 2023 elections and ensure that corruptible candidates would not be voted into power.
Presenting a paper titled, 'Prioritising Anti-Corruption And Accountability Issues During The Upcoming 2023 General Elections In Lagos State' at the chamber of Epe Local Government Area, CACOL chairman, Comrade Debo Adeniran, lamented that corruption had flourished so much in Nigeria and eaten deep into the country's economy, hence the hardship and sufferings in the land. 
He said the solution that Nigerian citizens could proffer to the menace was to ensure that frontline contestants for the office of the Governor and State House of Assembly would be to articulate their anti-corruption stance and plans to tackle corruption, improve transparency and citizens' involvement and other governance challenges.
Adeniran said since the Nigerian constitution did not permit independent candidates to run for elective offices, the voters should vote for the political party, whose candidates would be accountable, transparent and genuinely fight corruption.
He condemned the rate at which lawlessness had been thriving in the country generally due to high levels of corruption.
He lamented the high level of youth's involvement in cybercrime, popularly known as Yahoo-Yahoo, even as he described as worrisome the situation where many parents had been seeing the crime as legitimate work, noting that such parents encouraged and supported their children to succeed in the illegal work.
Adeniran maintained that if care was not taken, the soonest, corruption would be viewed and accepted as a normal way of life, and the future generation might not see anything bad in corruption.
He opined that the negative effects of that would destroy things far beyond the current hardship being experienced across the country.
Mr Adeniran also frowned at the rate at which kidnapping was fast becoming a money-making venture in Nigeria.
He pointed out that both the rich and the poor had become vulnerable to kidnapping, because some  people kidnapped for ritual or to harvest organs, or to get the ransom and some others kidnapped for fun.
He said if the poor had known before now that they would be victims of kidnapping when the rich were the only targets, they would have taken necessary steps to end the illicit act.
He advised the people to be proactive in fighting corruption, stressing, "You need to take community action against anyone who wants to use your own lives to over-fatten his own.
"You have the right to demand your entitlements from your representatives in government. If you don't speak against their reckless spending and corruptible acts now, they will eat up all your entitlements with theirs. Your power is your vote and by voting them into offices, you have given them all their needs.
"It is, therefore, their duty to serve you well; and not embezzle our general wealth."
The CACOL chairman advised that in order not to be incorruptible, everyone must acquire skill as means of legitimate livelihood, explaining that since no religious book taught and encouraged people to get involved in corruption, it must be shunned by all Nigerians.