Nokia, Microsoft Plan To Rival Apple, Google
Technology titans Nokia and Microsoft are joining forces to make smart phones in a push to challenge rivals like Apple and Google, hoping to revive their own fortunes in a market they have struggled to keep up with.
According to the Associated Press, Nokia Corp., the world's largest cell phone maker, said Friday it will use Microsoft Corp.'s Windows Phone software as the main platform for its smart phones in an effort to recover lost share from Apple's iPhone and Android, Google's software for phones and tablets.
The move marks a major strategy shift for Nokia, which has previously equipped devices with its own open-share software. Analysts said the deal was a bigger win for Microsoft than Nokia, whose CEO Stephen Elop in a leaked memo this week compared his company to a burning oil platform with "more than one explosion … fueling a blazing fire around us."
Nokia share price plummeted 14 percent to euro7.00 ($9.52) in late trading in Helsinki.
The partnership will "deliver an ecosystem with unrivaled global reach and scale," Nokia said, but warned that it would also bring "significant uncertainties" and it expects profit margins to be hit by strong competition from rivals.
Elop, a Canadian national, joined Nokia from a senior executive position at Microsoft last year. The first non-Finn to lead Nokia, he is under intense pressure to reverse the company's market share losses to North American and Asian competitors.
"Nokia is at a critical juncture, where significant change is necessary and inevitable," Elop said. He added the company was aiming at "regaining our smart phone leadership, reinforcing our mobile device platform and realising our investments in the future."
Elop warned of major restructuring which would result in more global layoffs, saying Nokia must "improve the speed and nimbleness and agility of the organisation," but gave no details.
Nokia is still the biggest handset maker but its market share has tumbled from 41 percent in 2008 to 31 percent at the end of 2010.
It has also lost its innovative edge in the fiercely competitive top-end sector and is virtually invisible — with a 3 percent share, in the world's largest smart phone market, North America.
Apples' iPhone has set the standard for today's smart phones and Research In Motion Ltd.'s BlackBerrys have become the favorite of the corporate set. More recently, Google Inc.'s Android software has emerged as the choice for phone makers that want to challenge the iPhone.
Speaking to analysts in London, Elop declined to say when Nokia would introduce a new device running on Windows Phone. But he said Nokia won't bury its own Symbian operating system or the new MeeGo platform that it is currently developing.
More than 200 million phones, with 150 million more expected on the market, use Symbian technology, seen by some developers as clumsy and outdated. At the end of last year it was surpassed by Android as the world's No. 1 smart phone software, according to the Canalys research firm.
Microsoft CEO Steven Ballmer said the new partnership with Nokia would give them "more innovation (and) greater global reach." The two companies will "collaborate closely on development … so we can really align and drive the future revolution of the mobile phone," he said.
A key challenge will be to produce quality devices with a hip factor that helps position Windows Phone as an attractive alternative to iPhone or Android. in a market where image plays a central role.
Windows Phone 7, launched last year, has a lot of catching up to do both in the number of users and "apps" available for the phones.
Nokia said its input in the partnership will include areas "such as imaging, where Nokia is a market leader" and map services, while the new device will use Microsoft's Bing search engine.
Neil Mawston from Strategy Analytics in London said Microsoft would benefit more from the partnership.
"In terms of expanding their distribution reach, this is a huge win for Microsoft," he said.
External Reserves Drop By $1.4bn In Two Months
The country's external reserves fell by $1.4 billion in two months, the latest data from the Central Bank of Nigeria (CBN) showed on Wednesday.
The reserves, which stood at $35.25 billion as of April 16, fell to $34.23 billion as of May 31 and $33.85 billion as of June 15.
Speaking on the decline in external reserves at the recent Monetary Policy Committee (MPC) meeting, the CBN Governor, Godwin Emefiele, said, "This reflects sales to the foreign exchange market and third-party payments".
In March, the reserves lost $178 million after dropping from $34.99 billion as of March 1 to $34.82 billion as of March 31.
In February, the reserves dropped by $1.1bn, falling from $36.19 billion as of February 1 to $35.09 billion on February 26.
The CBN, in its January economic report, said, "As a consequence of the lower foreign exchange receipts, the official external reserves declined.
"External reserves stood at $35.44bn at the end-January 2021, a decrease of 2.8 per cent and 3.5 per cent from $36.46 billion in December 2020 and $36.73 billion in January 2020."
Meanwhile, the naira fell to 500 against the dollar at the parallel market on Wednesday from 495 last week.
Figures obtained from the naijabdcs.com, the CBN's official website for the Bureau De Change operators, showed that the dollar was bought and sold for N499 and N500, respectively.
The CBN recently adopted the NAFEX rate of N410/$ as the official exchange rate on its website.
Stakeholders Meet To Assess Nigeria's Preparedness For AFCFTA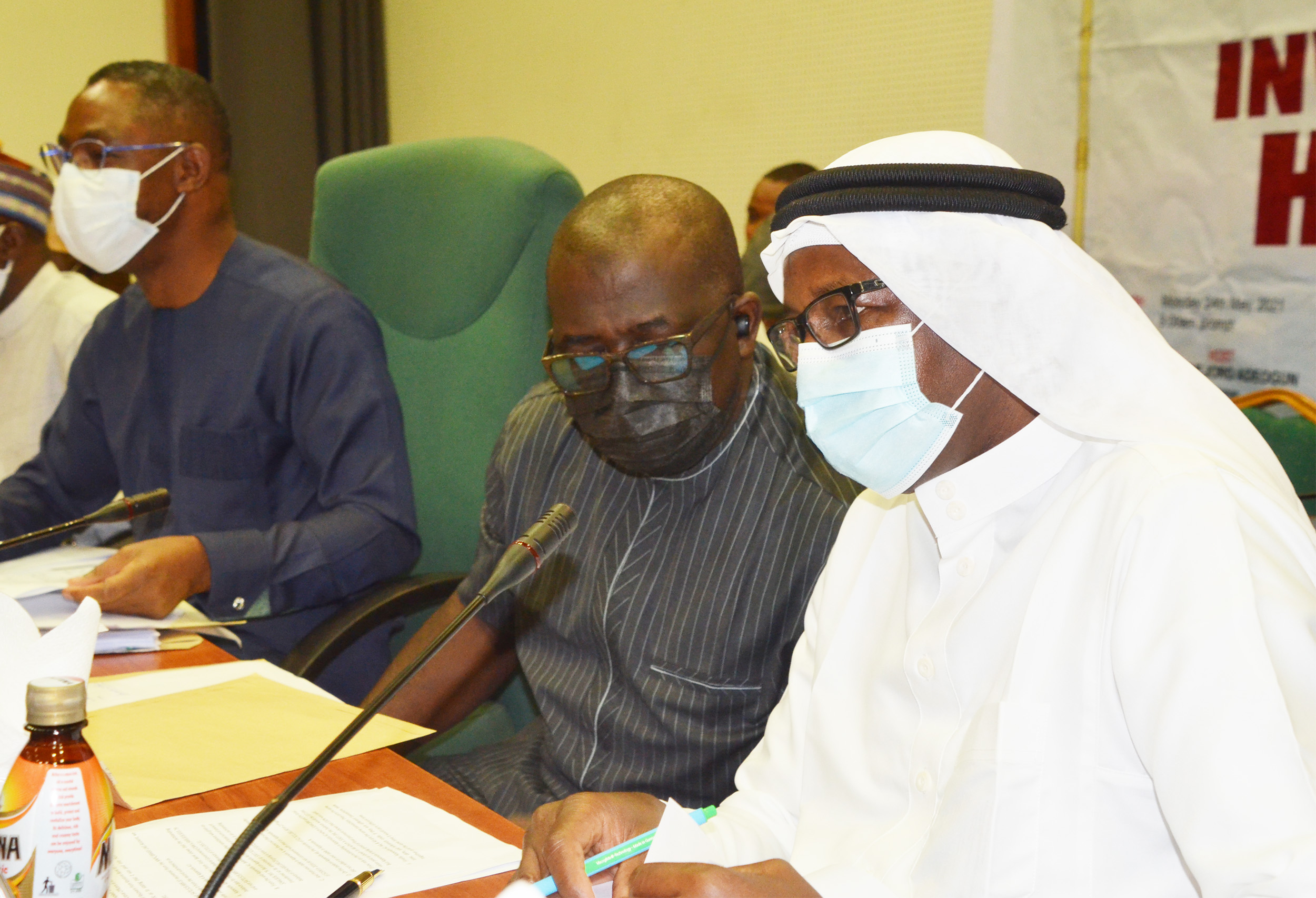 Stakeholders are expected to converge in Lagos today to take a look at the Nigeria's preparedness to maximize the gains of the African Continental Free Trade Area (AfCFTA).
The Tide learnt that stakeholders will be converging at the instance of a popular online newspaper, Primetime Reporters, to assess the progress made so far by the Federal Government through the National Action Committee on AfCFTA agreement.
The event which is the Third Annual Lecture and Awards of the online medium has as its theme: "Assessing Nigeria's Preparedness to Maximize the Gains of AfCFTA."
The event will also witness conferment of awards on eight eminent Nigerians who have distinguished themselves in various fields of human endeavours.
The Managing Director/Editor-In-Chief of Primetime Reporters, Mr. Saint Augustine Nwadinamuo, made this known in a statement made available to The Tide in Lagos on Monday.
According to him, the event will hold at the National Institute of International Affairs (NIIA), Kofo Abayomi Street, Victoria Island, Lagos beginning from 10.00am.
Nwadinamuo said that the event would be chaired by a renowned legal practitioner, Barr. Osuala Emmanuel Nwagbara of the Maritime and Commercial Law Partners, Lagos, while the Director General, Lagos Chambers of Commerce and Industry (LCCI), Dr. Muda Yusuf, would be the lead paper presenter.
By: Nkpemenyie Mcdominic, Lagos
EFCC Nabs 419 Kingpin Over N250m Fraud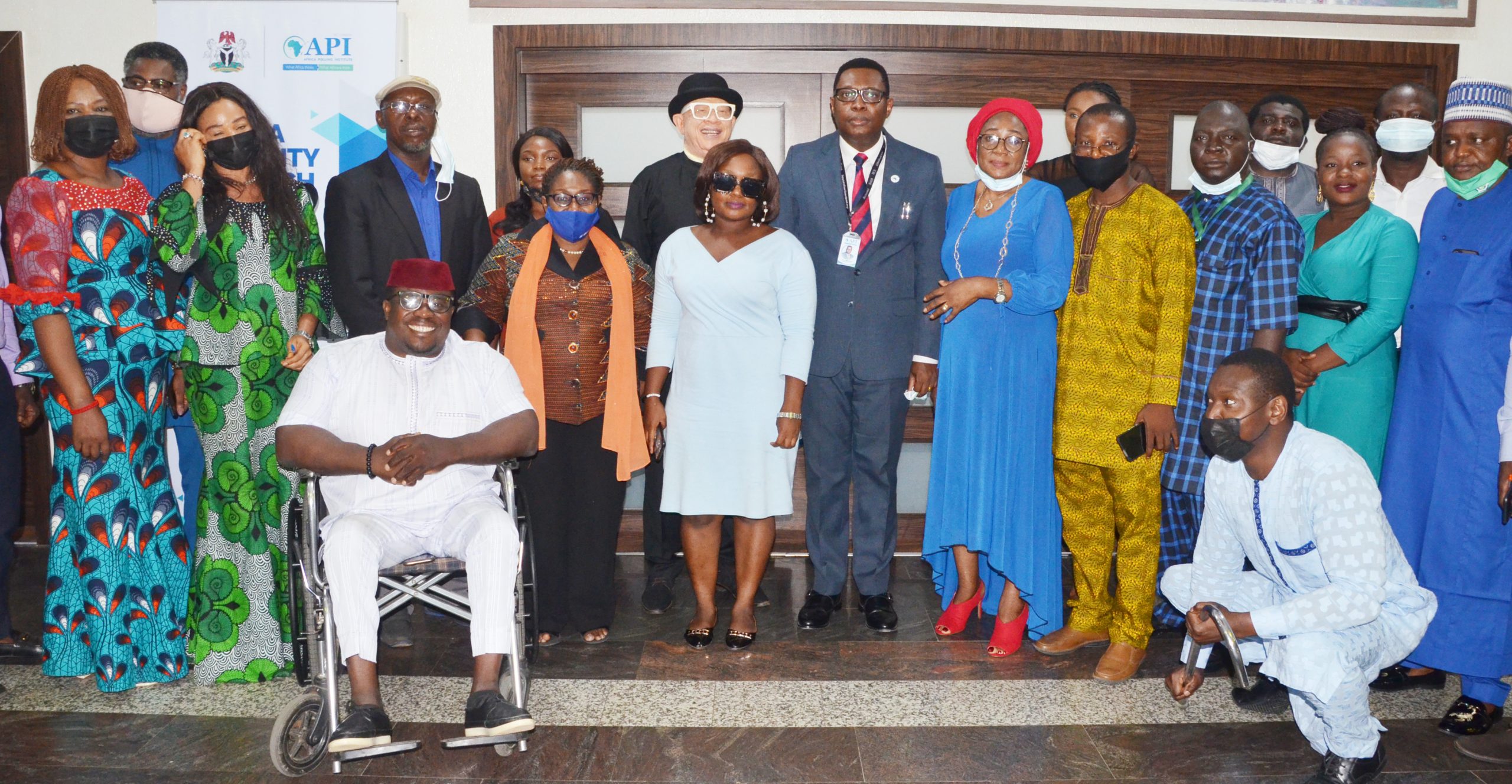 The Economic and Financial Crimes Commission (EFCC), has arrested a leader of a deadly 419 syndicate, Abayomi Kamaldeen Alaka (a.k.a Awise) over an alleged attempt to swindle an innocent Nigerian of N250 million.
The Tide learnt that the syndicate operates from a shrine at Ashipa Town, near Abeokuta, Ogun State.
According to a statement made available to The Tide in Lagos on Sunday, by the EFCC, Awise's arrest followed a petition by his victim, Juliet Bright who lost N250m to the fraudster after she was tricked to provide money for sacrifices and invocations to heal her of an ailment.
The statement said Bright was introduced to Alaka by one Akinola Bukola Augustina (a.ka. Iya Osun) whom she met on Facebook in the course of her search for solutions to her health challenge.
What drew her to Augustina was the latter's post under the name, Osunbukola Olamitutu Spriritual Healing Centre.
Once Bright contacted Augustina, the latter promised to heal her if she could pay N16 million.
The victim paid the money through an Access Bank account belonging to one Mohammed Sani, who later turned out to be a Bureau De Change Operator.
After paying the money without receiving healing, Augustina transferred the victim to other members of the syndicate, notably Awise.
Bright revealed that she met Awise at his shrine in Ashipa Town and was hypnotized and subsequently transferred various sum through bank accounts and in cash to the suspect and his syndicate members, until she lost N250 million to them.
Despite all the monies collected from her, her health conditions has never improved.
By: Nkpemenyie Mcdominic, Lagos