ASEC Mimosas Still In Bloom On Solid Foundation
Imagine supporting a team made up entirely of young local players who have known each other all their lives, who have grown up, trained and progressed together, made their professional debuts together and won trophies together.
A utopia to many, that dream is one that has been fulfilled by the fans of ASEC Mimosas, the Côte d'Ivoire club whose history has been made all the more glorious by their ability to nurture and get the best out of their home-reared talents.
ASEC stands for "Amicale Sportive des Employés de Commerce" (Sporting Association of Business Employees). As that name suggests, it was founded by a group of workers employed by companies in the Ivorian capital of Abidjan, all of them football fanatics.
Hailing from France, Burkina Faso, Benin, Ghana, Togo, Senegal and Lebanon, they pooled their passion for the game and founded a club, which came into being on 1 January 1948 in an Abidjan suburb by the name of Sol Beni (French for "blessed sun"). Adopting the mimosa flower as the club's symbol, one that still features on its badge, they also chose yellow and black as the colours of the new outfit.
Stepping out in the Abidjan League, they would quickly strike up a rivalry with Africa Sports, the team that would become their eternal foes. Coached initially by co-founder Trenou Alfred Seho and then by George Koffi, it was under the Frenchman Guy Fabre, ASEC Mimosas' first professional coach, that the club began to lay solid foundations. Appointed in 1954, Fabre preached a simple maxim that would later become the club motto: "Children have fun when they play football".
Fabre's charges proved him right when they went out and won the Abidjan championship in his first year at the helm. It was the first of many trophies that would come ASEC's way. In 1955 he led his team to the final of the French West African Cup, where they lost out to Senegal's US Goree. The Abidjan side appeared in the final again in 1956 and 1958, and though they came away empty-handed on both occasions, the experience was to stand them in good stead.
Four years after the second of those defeats they secured their maiden national trophy, the Côte d'Ivoire Cup, which was followed 12 months later by their first league title triumph.
Les Jaune et Noir (yellow and Balck) enjoyed a purple patch at the end of the decade, winning the cup four times in a row between 1967 and 1970, the last of those successes coinciding with a second league crown. Though coaches came and went, ASEC maintained their reputation as a flowing, inventive team, one spearheaded at the time by the striker, Laurent Pokou.
Four straight championship wins followed between 1972 and 1975, with the Abidjan side adding further cups in the first two of those seasons. Having satisfied their fans' every wish on the domestic front, they then set their sights on conquering Africa.
Their initial forays in the African Cup of Champions Clubs met with little success. However, they did reach the semi-finals in 1971 and again in 1976, losing to Canon Yaounde of Cameroon and Hafia FC of Guinea respectively, a 5-0 second-leg defeat in the latter tie bringing an ignominious end to a golden era.
The return of Fabre in 1979 yielded a seventh domestic crown a year later, the end of a five-season drought. Nevertheless, it would be another decade before they reigned at home again.
The gloom was only lifted with the arrival of Roger Ouegnin as president, the catalyst for their emergence as the premier force in Ivorian football. The son of one of ASEC's founding fathers, who had himself occupied the president's seat in the late 1950s, Ouegnin brought the fading Mimosas back to life, pulling off his first masterstroke by appointing Frenchman Philippe Troussier as head coach. A championship hat-trick followed and even when Troussier left to be replaced for successive one-season spells by Eustache Mangle, Charles Albert Roessli and Mamadou Zare, the trophies kept coming.
ASEC's supremacy was underlined by the fact that they went unbeaten in 108 games from December 1989 to June 1994. Club heroes Alain Gouamene, Abdoulaye Traore (also known as Ben Badi), Donald Sie and Basile Aka Kouame were so influential at the time that they also formed the backbone of the Côte d'Ivoire side that won the country's one and only CAF African Cup of Nations title in 1992.
The highlight of that golden period would be reached in 1998, when after four semi-final failures and a 1995 final defeat to South Africa's Orlando Pirates, ASEC finally tasted glory in the CAF Champions League (formerly the African Cup of Champions Clubs), beating Dynamos of Zimbabwe in the final.
Perhaps Ouegnin's greatest achievement, however, was to co-found the fabled Academie MimoSifcom in 1994 with former France international Jean-Marc Guillou. Unique in Africa, the academy has churned out a succession of talented players over the years.
Open to children from all social and ethnic backgrounds, it lays on free trials and provides its students with a training cycle that can run for as long as seven years, as well as a school education. The centre soon began to pay dividends, with its first graduates picking up the baton from the 1998 Champions League-winning side.
They showed their worth as early as February 1999, when an ASEC side featuring not one player over the age of 18 took on the mighty Esperance of Tunisia in the CAF Super Cup. Displaying a telepathic understanding, the untried teenagers swept to an emphatic 3-1 win, although with a teamsheet featuring the likes of Kolo Toure, Aruna Dindane, Boubacar Barry and Didier Zokora, a result like that should have come as no surprise.
ASEC have continued to reap the rewards of Ouegnin's bold presidency and his lasting investment in the club's future. Such has been Les Mimos' domination in recent times that they have won an incredible 16 of the last 20 league titles. The man entrusted with the task of keeping the reigning Ivorian champions at the top of the pile is another Frenchman, Sebastien Desabre, who took over in October 2010.
ASEC's Stadium
Built in 1964 to host the Abidjan Games, the Stade Geo Andre has since changed its name to the Stade Felix Houphouet-Boigny, in honour of Côte d'Ivoire's first president, the father of the nation. Ask any local fans where ASEC play, however, and they will answer, "Le Felicia", the nickname by which the ground is more commonly known.
With a capacity of 65,000, the stadium is also the venue for the national team's home games, and staged matches at the 1984 African Cup of Nations. It was last refurbished in 2009, in preparation for the African Nations Championship.
Culled from FIFA.Com.
NYG: Rivers Basketball Team Embarks On Preparations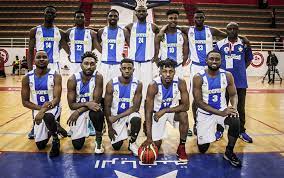 The Rivers State Basketball Association,has commenced  preparations for the forthcoming 2021 edition of the  National Youth Games (NYG) scheduled to hold September, this year.
This was disclosed by  Head Coach of the body, Dagogo  Okumgba, yesterday during an exclusive interview with Tidesports, at the state basketball court.
According to him, the team has commenced the preparation, ahead of the upcoming sports fiesta to build and fortify its athletes for the task ahead  and other engagements that may likely come up in the future.
Coach Okumgba explained that the athletes were in high spirit and are doing well in their preparation for the competition, saying that they (athletes) would compete honourably, when the fiesta eventually gets underway.
"The athletes are working assiduously to ensure they compete favourably and are poised for victory at the NYG scheduled to be hosted by Ilorin,  Kwara State,"  Okumgba said.
However, the coach feared team sports might not participate in the competition, as he lamented their (team's) absence at the National Sports Festival (NSF) held in Edo early this year.
"I think the decision was made as a result of the Covid-19 pandemic to reduce the number of athletes to take part in the festival. I don't know, if what happened then will repeat itself, considering the third wave of the virus," he said.
He urged his athletes to keep faith and keep the fire burning, adding that they should not relent in their preparation for the competition, whether or not they take part in the fiesta, the preparation will definitely keep them fit for other engagements.
" It is better to be ready than not, just as the motto of the Boys Scout, l believe early preparation, being prepared at all times, is one major  key to success," he concluded.
By: Nancy Briggs
Covid-19 Scare: Team Nigeria Undergoes Daily Tests In Tokyo
As Covid-19 cases continue to rise in Tokyo, venue of the 2020 Olympics, Team Nigeria's camp has resorted to daily testing of the members of their contingent.
Tidesports source gathered that there had been daily reports of athletes and officials contracting Covid-19 at the Olympics Games Village in Tokyo.
The Tidesports also reported that a Nigerian official in his 60s was hospitalised after contracting the virus.
One of the athletes, who spoke with our correspondent on the condition of anonymity, said athletes and officials were taking necessary precautions to ensure they did not contract the virus.
According to him, this includes daily testing and staying away from the public.
"We are doing everything that needs to be done not to contract the virus. We test daily and don't mingle," he said.
Another athlete, who also spoke on the condition of anonymity, said it was not the type of Olympics she would have loved to compete in due to the deadly virus. "It has not been easy here trying to adjust to the high temperatures. Covid-19 here is real. Athletes, particularly me, are very careful. Life isn't easy here at all. Not the kind of Olympics I would have loved to take part in but in all, I'm glad to be here," she said.
Public Relations Officer of the Nigeria Olympics Committee, Femi Adetula, said the unnamed Nigerian official was already getting better but declined to name the official, saying the NOC was respecting his rights.
"It's been confirmed that an official contracted the virus. He is in isolation, receiving treatment and he is doing fine. In a matter of days, the official will be out of isolation because of the recovery rate," he said.
NBA: Milwaukee Star Anxious To Visit Nigeria – Wants To Learn About His Roots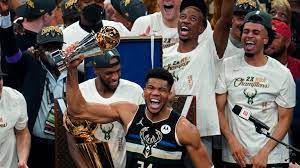 Milwaukee Bucks All StarGiannis Antetokounmpo wants to visit Nigeria soon and  cannot wait to learn more about his roots.
Antetokounmpo, who produced a performance for the ages to lead the Milwaukee Bucks to their first NBA title since 1971 after a 105-98 win over the Phoenix Suns last Monday, was born in and represents Greece.
"Obviously, a lot of people don't know where I'm from. A lot of people think my mom or my dad is from Greece, but no,. Both of my parents are black. Both of my parents are Nigerians."  Antetokounmpo said.
"I grew up in a Nigerian home, Obviously, I was born in Greece and went to school in Greece. But at the end of the day when I go home, there is no Greek culture. It's straight-up Nigerian culture. It's about discipline, it's about respecting your elders, having morals," he said.
Antetokounmpo,  who said his original surname  Adetokunbo  was  mispelt  at the Greek Passport office,  hasn't traced his roots in person yet, but hopes to visit Nigeria either this summer or next summer ,  revealing that he got his Nigerian passport in 2015.
"I want to see where my family comes from, where my mom was raised, see my family, see where my dad was raised. That is very important. I hope my kids can do the same thing for me," Antetokounmpo said.
Meanwhile, Basketball legend and NBA Hall of Famer, Hakeem Olajuwon said Nigerians were proud of Giannis Antetokounmpo despite the Milwaukee Bucks All-Star representing Greece.
"I'm sure Nigerians are very proud of him, especially because of the way he has conducted himself and how he is dominating the league," Olajuwon said. He has accomplished a great deal in such a short period of time," he said.