Measures To Check Maternal Mortality
Madam Eunice Ifejika, 75, recalls in anguish the death of her 25-year-old daughter during childbirth about 12 years ago.
"I saw my daughter die as nobody could help the situation because there was no medical expert around. The traditional birth attendant did her best but all to no avail.
"I lost her and the child amidst tears and pains. I hope that one day, Uguta women will have trained midwives and doctors in their hospitals to deliver them of their babies without problems," she says.
Ifejika, a native of Uguta, near Ashaka in Delta State, is one of several mothers, who lost their children as a result of complications during childbirth.
Today, the old woman's expectation may not be far-fetched after all, as the Federal Government is already executing the Midwifery Service Scheme (MSS), identified as a sure way to reduce maternal mortality rate in Nigeria.
Health analysts and various international organisations rate Nigeria as one of several nations with a high rate of maternal mortality. They insist that all stakeholders in the health sector needed to be carried along in the new scheme.
In fact, available statistics indicate that Nigeria is second to India in maternal mortality ratio of 1100 per 100,000 live births.
By February, the Federal Government had employed and trained 2,488 midwives in life-saving skills and integrated management of childhood illnesses under the MSS.
Showing concern about Nigeria's high maternal mortality rate, Ms Agathe Lawson, Resident Representative, United Nations Population Fund (UNFPA), said recently that the country needed to strengthen its efforts on the overall prevention of maternal mortality.
She, therefore, called for proper training of midwives, to ensure effective coverage of all aspects of primary health care.
Dr Muhammed Pate, the Executive Secretary, National Primary Health Care Development Agency (NPHCDA), also recently interacted with principals of selected schools of midwifery, to explore ways of boosting the training of midwives under MSS.
"The scheme became necessary to address the poor maternal and child health schemes and get Nigeria on track toward the attainment of the Millennium Development Goals (MDGs)," Pate said.
He said that the agency would institutionalise functional mentoring mechanisms to ensure that midwives were always active at their duty posts, while their training would be intensified.
Pate described MSS as a home-grown health programme, aimed at enabling mothers, newborn babies and other children to benefit from quality health care.
To boost the scheme, he said, the Federal Government in April  last April began linking 160 primary health care centres and 40 general hospitals across the country with Information Communication Technology (ICT).
"The centres and general hospitals are being connected with ICT to enable voice and data transmissions through internet connectivity being provided by Galaxy Backbone Plc," he said.
Pate stressed that "pregnancy and childbirth should be things of joy to the citizens and not a matter of life and death for women.
"We will continue to strive to make pregnancy and childbirth safer, while improving maternal survival through functional primary health care system," he said.
The MSS, according to Pate, is being funded by the MDGs/Diagnosis-related Group, under which 163 general hospitals have been earmarked to serve as referral hospitals, as part of efforts toward enhancing primary health care.
He said that a Ward Development Committee had been formed under the scheme, adding that plans were also underway to initiate health interventions through mobile telephony.
At a recent ceremony where NPHCDA signed a memorandum of understanding with UNFPA, Pate appraised the success of the MSS so far and concluded that it had greatly improved the utilisation of primary health care facilities nationwide.
He said that reports from the agency's field staff, partners and the secretariat of the Governors' Forum attested to such improvements.
''In July for example, about 54,000 women attended ante-natal care at the MSS facilities nationwide and the number will continue to rise.
"I was in Kebbi recently; you could find the midwives physically there at the centres and hospitals. They had been there for six months and they are actually delivering services.
"In one local government, about 160 women had accessed the facilities provided, whereas previous records showed only 20 women did so during the corresponding period," he said.
Under the NPHCDA-UNFPA partnership, it is expected that the UN agency will complement government's efforts at sourcing inputs.
Lawson gave the assurance that UNFPA would train doctors on extended life-saving skills at referral sites under the collaboration.
The Chief Matron of Bauchi Urban Maternity, Hajiya Laraba Mohammed, is among several health workers who lauded the MSS.
She expressed satisfaction with the increased number of expectant mothers who
attended ante-natal clinic at the Bauchi Urban Maternity Clinic in the Bauchi metropolis, saying that the daily average stood at 600 women.
The figure, she pointed out, sharply contrasted with past record of 300 expectant mothers, attributing the increase to sustained enlightenment campaigns on the importance of ante-natal care for expectant mothers.
"Because of the increase in number of pregnant women, we now run ante-natal clinics on Mondays, Wednesdays and Thursdays on weekly basis," she added.
Laraba called on men to encourage their wives to attend ante-natal clinics and to ensure that they went to hospital for child delivery, so as "to reduce the high rate of maternal mortality in the state''
A former Minister for Health, Prof. Babatunde Oshotimehin, conceded that the 2,488 midwives deployed under MSS were not enough, adding, however, that the scheme needed to start from somewhere.
Pate, however, disclosed that the Federal Government recently increased the number of midwives to 4,000, with additional 1,000 community health workers in 1,000 primary health care centres.
Observers say that these measures are quite salutary because they will appreciably reduce the incidence of maternal mortality in the country.
Oshotimehim also applauded the success of the scheme but sought greater support from state governments, saying that midwives should be encouraged to have direct communication with the communities to educate them on the importance of sanitation.
"The MSS is a pioneer programme in the country and if the funds allocated to it are properly used, the aims would be achieved," he said.
Pate admitted that the tasks ahead were quite enormous but pledged his agency's readiness to make a difference in maternal and child health care delivery in Nigeria through the scheme and other initiatives.
Health analysts expect that more women will no longer patronise unskilled traditional birth attendants but avail themselves of the services rendered under the MSS, with a view to attaining a significant reduction in maternal mortality in the country.
Ofili writes for NAN.
Franca Ofili
Deborah's Death, One, Too Many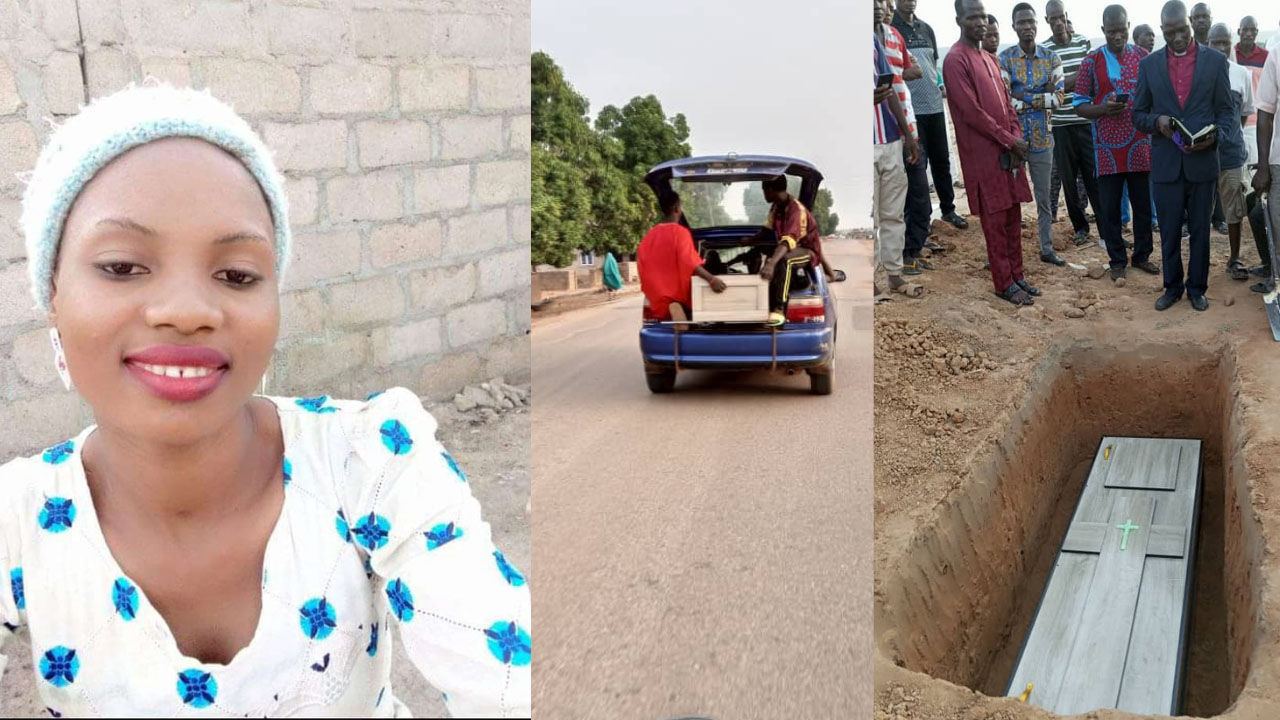 Deborah Samuel was a student of Shehu Shagari College of Education in Sokoto State of Nigeria. The female Christian faithful, had also tested violence against women. This time, not from a spouse but course mates.
Parents had laboured day and night to ensure that she became a graduate so as to be empowered in the future. To have found herself in a tertiary institution means that the sky might not even be her limit. But what I may call enmity on womanhood had caused her death. It is surprising that it is happening in the four walls of an educational institution.
Lately, violence against women and girls has been on the increase. That of Deborah is one, too many. Since women are the weaker sex, what can they do?
Belonging to the WhatsApp group in a class to share and learn together may not be wrong after all. But the manner in which her course mates who belong to the same group took laws into their hands should be condemned.
Should social media platforms where groups share ideas and jokes become war zone? Should not people do simple arguments that should not lead to unnecessary death.
It was reported that Deborah and her Moslem course mates had a simple argument and before you knew it, it led to her death.
While they were in class, as a result of the argument, they allegedly pulled her out of the class, stoned and burnt her alive. They claimed she was blasphemous to Allah.
It cannot be imagined that even in a school, a student can be set ablaze by her fellow students in a tertiary institution without interference by security guards. Where were the security guards when the ugly incident occurred. Does it mean that they were in support of Deborah's death.
Although after the incident, the Sokoto State Government ordered the closure of the institution and the release of the students who were arrested for burning the female Christian student to death.
Also, a 24-hour curfew was imposed in Sokoto State by its government over riots due to the killing. Religious tolerance should be the watchword for every Nigerian citizen irrespective of the type of worship.
Let us assume that Deborah made abusive statements against the practice of Islam, she should have been cautioned. I have not seen where Christians reacted so quickly to blasphemy against another faith. Christians are always peaceful in their obedience and practice to their religion.
When a Christian worship centre is burnt, there will not be war, but if otherwise, assume what will happen. The types of religion that are practised in Nigeria should signify peace. Clerics need to continue to teach what peace means properly among the various religions being practised in the country.
Report has it that when the institution's security got hint of the situation, she was taken to the security post, where they were over-powered by the mob. If the security in that college wanted to save Deborah, why did they not invite security agents who would have come to disperse the crowd and save the girl?
When will people stop taking laws into their hands? If the aggrieved students felt that Deborah was blasphemous, they should have sued her to Sharia Court where she would have defended herself.
Human beings have no right to judge others on blasphemy. Whichever religion one practises, that person's faith should be personal. If they felt that Deborah had offended the supreme head of their belief, they are not the ones to judge. Whether in Christianity or Islam, nobody has the right to judge. This is because there is judgement day when every man must give account of his or her work on earth.
Now that they have killed Deborah, if proven by the court, are they not guilty? Even before God, Jesus or Mohammed, are they taught to kill a fellow human?
If you think a person has uttered blasphemous words, allow God to judge. We cannot continue to lose young women whose future is bright. We cannot continue to lose nation builders. We are talking about gender sensitivity and women emancipation, some persons are ignorant of the fact that more women need to be empowered.
A lot of persons and groups have condemned the manner in which Deborah was killed. It should not just be condemnation, but action should be taken to ensure that those behind such dastardly act are brought to book. When they are dealt with according to the law, others who may be nursing further bad intentions will learn their lesson. It will also serve as a deterrent to others.
I thought Nigerian Christian and Muslims are brothers and sisters. People of various faith should live in harmony.
Like Sheikh Ahmad Gumi said: "Nigeria is not an Islamic state, Muslims in the country have an agreement with people of other faiths to live together peacefully and anyone who kills them on religious guise has committed a grievous sin".
Deborah has gone. Sympathy goes to her parents and others left behind. Whether anybody protests or not, what can be done?
Christians who find themselves within the domain especially where the ugly incident occurred must comfort themselves and display a sense of maturity.
People should not be killing in the name of religion and at every little provocation. Those who killed Deborah also disobey and insult Allah.
Like the Catholic Archbishop of Abuja, Most Rev. Ignatius Kaigama said,: "Religion means to wish others well to show compassion, mutual support and cooperation for what sues for peace, justice and equity".
He said love is gracious, merciful, slow to anger, rich in mercy and reaches out to all.
To Christians, retaliation may not be the answer but giving peace a chance is better while investigation and action by both government and security agencies continue.
By: Eunice Choko-Kayode
NGO Urges Edo Women To Mitigate GBV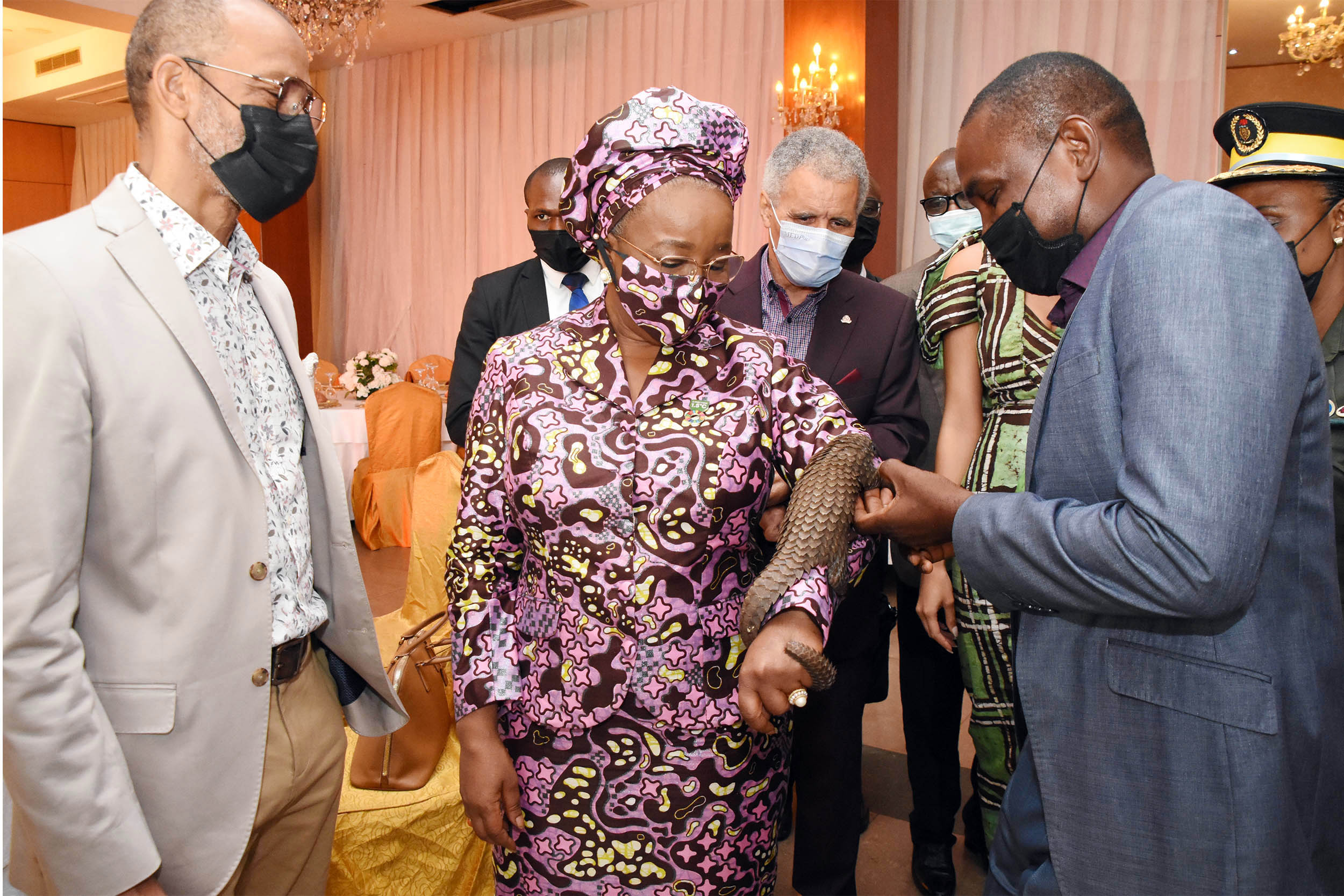 A Non-Governmental Organisation (NGO), Global Women for Quality and Sustainable Development Initiative (GWSD) has urged women in leadership positions in Edo State to use their various offices to mitigate Gender-Based Violence (GBV) in the society.
Executive Director of GWSD, Mrs Mariam Kadiri-Ezolome, stated this during a capacity building on stimulating women for leadership positions, held in Benin on Monday.
The Tide's source reports that the training was aimed at mitigating GBV through protection.
Kadiri-Ezolome said GBV would be alleviated in the society, if more women were empowered and speak out against it.
"As women leaders, you should relate more with women at the grassroots; know what they are going through and see that they are empowered to bridge the gender gaps in the society.
"Women leaders should give other women, especially at community level, the voice to speak out against GBV.
"Also, some women don't know what GBV is and as women in leadership, it is expected that we create awareness about it," she said.
Speaking on violence against women during elections, the Founder, Echoes of Women in Africa, Mrs Louisa Eikhomun-Agbonkhese, said that electoral violence were mostly targeted at women and girls, thus preventing them from exercising their franchise.
Eikhomun-Agbonkhese added that women were sometimes scared to speak out against GBV in the political space due to fear of the leadership structure.
In her remarks, Executive Director, Women, Youths and Children Advancement Programme, Mrs Agatha Osieke, said women should equip themselves with relevant skills to enable them rise above GBV.
"You should know what you are seeking for: that you want to bring positive change. You need relevant skills, research, negotiation, listening and more.
"Women need to come up with a roadmap to change the narrative that women are not ready to hold political positions," she said.
The source reports that GWSD is a non-profit organisation dealing with issues concerning women, youths and people in the community.
The group also provides varied services, geared toward improving the quality of life of its beneficiaries for sustainable development.
The source also reports that the capacity building was organised by GWSD and funded by European Union, in partnership with Agent for Citizens Driven Transformation, through the British Council.
Coping With Pregnancy In Married Young Woman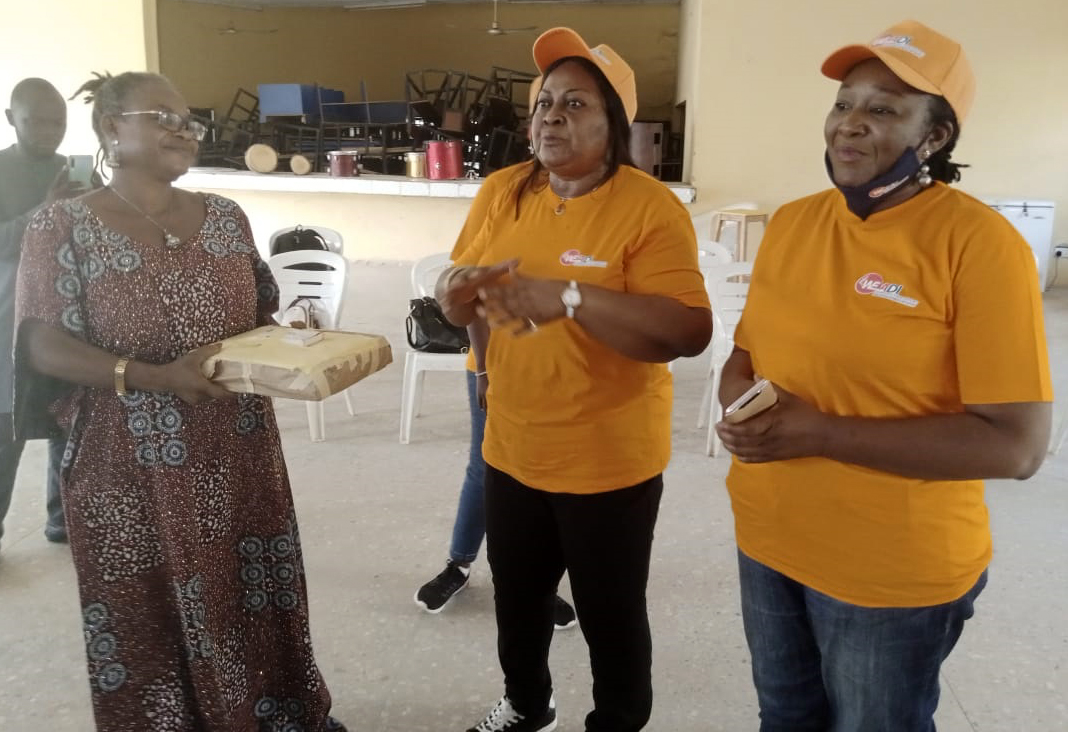 After marriage ceremonies, healthy couples pray for babies to come as they are referred to be fruits of marriage. Children also are source of joy to families. Although it is not a war zone when children do not come after marriages.
Young mothers need to adequately understand the various stages in pregnancy and how to go through the stages with minimum anxiety to be able to give birth to healthy babies.
They also need to know how to take proper care of the babies when they are born.
Pregnancy starts when conception occurs. Every pregnancy comes with its peculiarities. When pregnancy occurs, the woman notices many changes in her body.
As a young woman, the monthly period ceases, while breasts become full, firm and nipples become large and darker.
There is a likelihood of experience nausea or morning sickness lie, early discomfort, frequent pouring of saliva and sometimes vomiting. The woman also experiences sleeping excessively in the morning. Loss of appetite sometimes comes up when a woman becomes pregnant.
When a woman becomes pregnant as it is confirmed by a gynecologist, it is necessary that she attends antenatal care in a hospital. It is also known as prenatal care, which is given to the pregnant woman and the unborn child.
Experts say the importance of this is to ensure that the pregnant woman and the unborn child receive proper medical care to prepare them for safe delivery.
During the antenatal care period, the pregnant woman is made to undergo certain tests such as urine and blood, blood pressure and weight check, abdominal examination and pelvic assessment.
The advantages of antenatal care cannot be over emphasized as the mother-to-be is given all necessary medical treatments required for her safety of the unborn baby.
During antenatal care, complications are detected early and remedies are provided.
Maternity personnel like the midwives and staff nurses give adequate training on what to expect during delivery especially by young women who may be new to it.
The kinds of food to be consumed by the expectant mothers are normally identified, even the types of cloths to put on.
The kind of clothes a pregnant woman puts on also matters. \it is good to avoid all those tight jeans trousers around the waist. Maintaining good hygiene becomes necessary so that both the mother and the child will be free from diseases.
When a woman is delivered of a newborn, medical experts advise that she attends postnatal care, that is the care that the mother and her baby attends for medical check-up for six weeks.
Pregnancy is associated with some common problems. Constipation in which defecation is not frequent and sometimes passing of faces is hard. The problem is increased by the pressure on the lower abdominal region caused by enlarged uterus.
Heartburn is another problem associated with pregnancy. It is the passage of small amount of stomach contents into the lower part of the digestive tract. It is caused by enlarging uterus pressing against the stomach.
Some pregnant women experience leg cramps at night. It is experienced more at the late stage of the pregnancy.
Nausea and vomiting are the commonest which a lot of women suffer during pregnancy.
In some women, it stops after about three months. Weight gain comes up for some. But expert's advice for regular weight check-up so that it doesn't become excessive.
Some items needed for the care of new born: toiletries for mother and child, feeding tools if need be, spoons and cups, sanitary towel for mother.
Mother's brassiere, night wears, bedspread for both mother and child.
The baby needs things such as vest, pars of socks, sweater, cap, napkin and diaper.
During the postnatal care, doctors examine the nursing mother to ensure that she is okay.
Such things as her weight, urine, blood pressure and blood haemegblobin are checked. There have been cases here after delivery, some mothers experience swollen legs. The baby alongside the mother is also examined.
By: Eunice Choko-Kayode with agency report