Oshiomhole Re-Registers, Salutes People's Patriotism
Edo State Governor, Comrade Adams Oshiomhole at the weekend, re-registered at Ward 10, Unit 1, Iyamho Community Secondary School in Etsako West Local Government Area because of fault in the Direct Data Capture (DDC) machine when he first registered at the beginning of the voters' registration exercise in the state.
Oshiomhole, who spoke to journalists shortly after his re-registration exercise explained that he has to re-register because of hitches of the first few days of the exercise.
"We can excuse INEC because there is what we call learning period. On the first day you may not be perfect but the good news is that those involved in this village were not up to ten. It was convenient for me to come back to register again and that is the little sacrifice one has to pay to get the electoral system clean," Oshiomhole said.
According to him, INEC, at the level of design and planning has done better in 2011 than they have planned in 2007 because in 2007, in this village, "We were hearing that four, five days into the registration exercise machines has reached Auchi and some other day you hear it had reached Jattu and you are waiting for the machine to reach your own village".
"The beauty this time around is that every polling unit has a machine, so there is no fear that someone is delaying the machine in his place so that before it gets to your place the registration is over. I think at the level of planning and quality design, INEC was comprehensive", he said.
The governor acknowledges in some local government areas, like Owan East, Owan West, Uhunmwode and few other places where they did not have one machine, one polling unit, but they have been assured now by the REC that machines have arrived to be deployed to those areas.
He recalled that from INEC Chairman, Prof Attahiru Jega's public statement, if for the reason of their own fault machines are not available, they will naturally have to make allowance for those communities where these machines were not available to enable everybody register re-assuring all with the comment by President Goodluck Jonathan that every Nigerian of adult age would be registered and nobody would be shut out for technical reasons.
"I believe for now from what I have seen and heard, this exercise as imperfect as it is represents a substantial improvement over what happened in 2007. I also find a citizenry that is more determined, demonstrating a level of patriotism, that we should all be proud. When I find ordinary people raising funds to buy a small N12,000 generator, where they see that there is no power and the battery has failed, it shows that Nigerians are determined and this time we would get it right," he enthused.
Oshiomhole also observed that, there are clear signals that politicians who are not electable but are in government and even those who seek to enter government by all means are working hard to try to defeat this comprehensive arrangement that INEC has put in place.
The challenge for INEC leadership, according to the Comrade Governor is to search to ensure that 'Judas' within its ranks are identified and cited example of an electoral officer at Uromi who used the children of political party members to replace National Youth Corps members who were posted for the exercise.
The governor said, "She unilaterally allowed these people who are children of party members to function as registration officers and of course you know the purpose. I am satisfied that INEC has dealt with it by chasing those characters who are not employed for that purpose away".
"This time around, if it is Oshiomhole or anybody else that is trying to cheat on the rules, they should be dealt with because the country is greater than anybody and no one is above the law. INEC should be capable of applying the red card for any of its functionaries who is incapable of reform", Oshiomhole added.
Ben-Ose Ogbemudia, Benin
Headcount: NPC Commences Update Of Database In C'River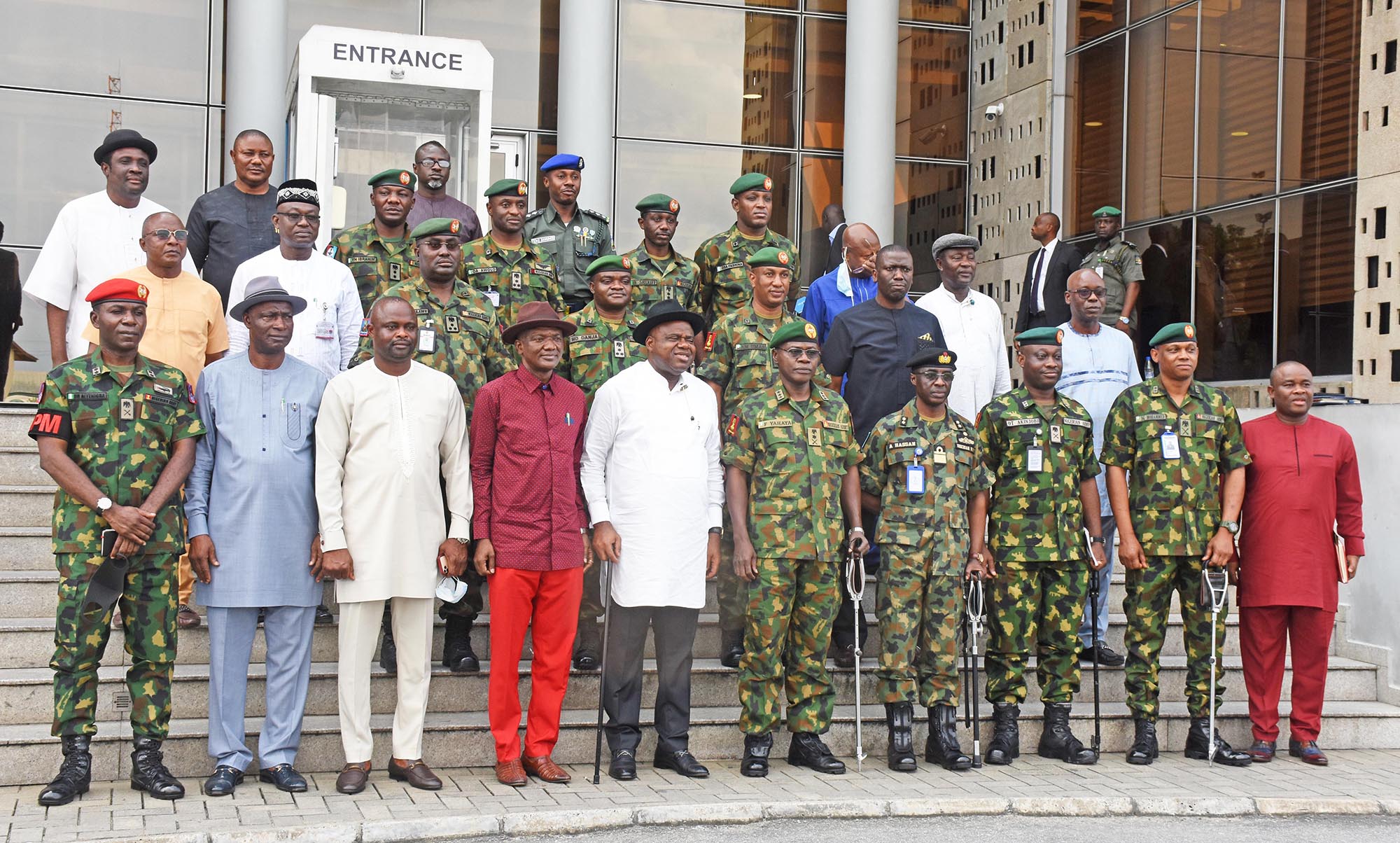 The National Population Commission (NPC) says it has commenced an update on Enumeration Area Demarcation (EAD) in Calabar Municipality of Cross River State, in preparation for the national headcount which could come up in the first quater of 2022.
Federal Commissioner representing the State on the Board of the NPC, Navy Captain Charles Ongwa, in a press conference in Calabar, said pre-census trial test conducted by the commission threw up some issues in Calabar Municipality, partly because the methods used during the initial phase of the EAD were manual.
He explained that satellite imagery platforms, geo-referencing and other latest applications for data and population capturing would be used this time around and that the exercise is scheduled between July 28 and the last week of August, 28 days to be precise.
"We are doing an update of the EAD in Calabar Municipality. The Commission undertook a pre-census trial test and it brought out Calabar Municipality as the only LGA in Cross River State which we should conduct updates.
"What informed the choice of that LGA is because when the EAD was done in Calabar Municipality, it was manual. The pre-test was to see whether the manual method used and the new scientific method would align and be effective during the census proper.
"The Commission decided that all the phases which were done manually in Calabar Municipality will run and be updated scientifically so that we would not have the challenge recorded during the pre-test. It is not a fresh enumeration. Other States are doing similar thing in those LGAs which the pre-test threw up," he said.
The Commissioner disclosed that after the completion of the EAD and updates in some LGAs across the country, what would be left would be for President Muhammadu Buhari to make a proclamation for the census to be conducted.
He said the international communities, including the United Nations, were mounting pressures on the country to conduct a head count since the last census was done 16 years ago as against the internationally recommended ten years period for new census to ascertain the true population of a country.
Also speaking, the State Director of the NPC, Mr Billy Bassey Eteng, believed that when the exercise is completed, the country would be happy for it.
He therefore, solicited cooperation from residents of Calabar Municipality and indeed all Nigerians to support the exercise to succeed.
By: Friday Nwagbara, Calabar
Police Retirees Decry Poor Management Of Pension Scheme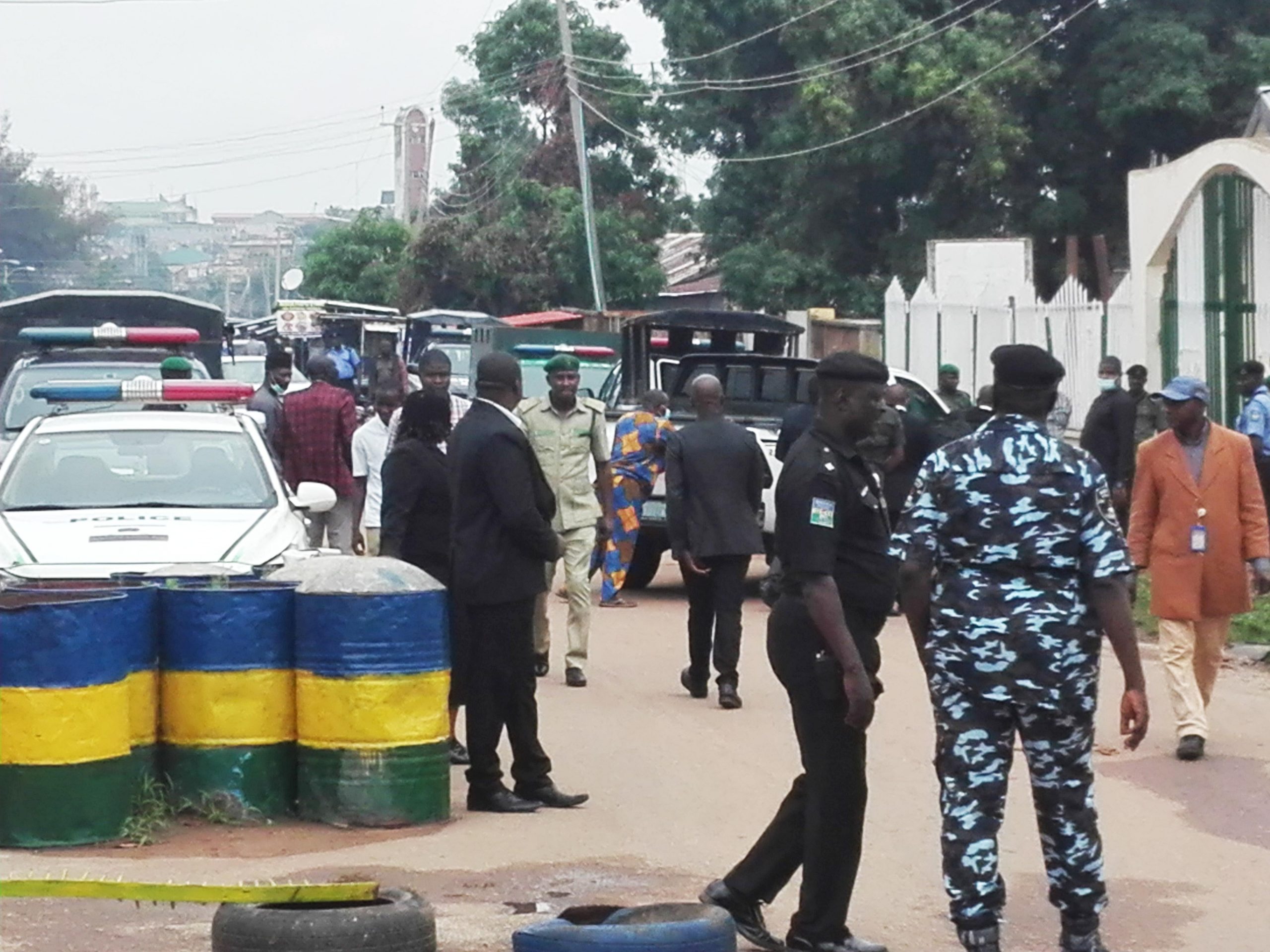 Retired police officers under the Contributory Pension Scheme (CPS) have faulted the poor and inefficient management of the retirement programme in the country.
They disclosed this in a release made available in Calabar and signed by its 16 states Chapter Chairmen alongside four others.
Titled "Retired Police Officers Under Contributory Pension Scheme Applauded No One," the group noted that Contributory Pension Scheme (CPS) has denied police retirees of periodic increment of their monthly pension.
The retirees explained that the recently announced consequential adjustment of pension allowance by the federal government in line with section 173(3) of the constitution of the Federal Government of Nigeria (as amended) did not include police retirees under CPS.
The release read in part: "No police retiree under CPS who has been exposed to the highest level of frustration and abandonment after suffering to keep the peace of this nation, will ever applaud those who have seized their terminal benefits to run a private profit making business in which the owners of the money (police retirees) are not stakeholders.
"It is unthinkable that police officers who enlisted into the force under Defined Benefits Scheme (DBS) and had served this nation up to pensionable years before the introduction of CPS could be coerced into a system that has robbed them of their entitlements.
"The group wondered why "Service Chiefs in other Agencies and the leadership of other organisations are working to better the living standard of their serving and retired personnel, while the police leadership is conspiring with the NPF Pensions Limited to cheat police retirees."
"The approval of 2.5 percent by the President is not a favour done to anybody as it is the entitlement of the employee that is due the employee following the review of employer and the employee rate of contribution," adding that, "the propaganda of 300 percent special gratuity for retired police officers awaiting the President's approval is too old a story to be repeated after four years."
They also frowned at the denial of the 300 percent annual basic salary and the 80 percent monthly basic salary as gratuity and monthly pension on retirement.
By: Friday Nwagbara, Calabar
Alleged N3bn Diversion: Absence Of Defence Counsel Stalls Whistle Blower's Trial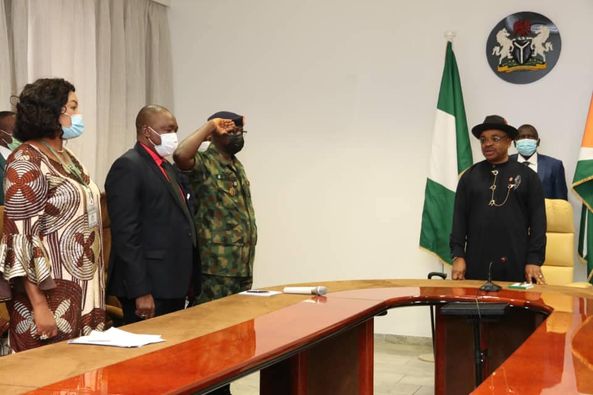 The absence of defence counsel to a former General Manager of Radio Bayelsa, John Idumange, who raised an alarm over alleged diversion of N3 billion Agric loan by government officials was yesterday stalled at a Bayelsa High Court.
When the case was called for hearing, the prosecution led by Director of Public Prosecutions (DPP) in Bayelsa, Mrs Iyobosa Apulu, noted that the bench warrant issued on the defendant, Idumange, ought to be issued against his surety.
She urged the court to issue another bench warrant on the defendant's surety, to produce his client in court.
"We do not know the whereabouts of the defendant, who was previously on bail before the case was transfered to this court.
"But his surety can be traced and that is why we want the bench warrant be issued against the surety, to prevail on him to produce the defendant in court," Iyobosa said.
The court had on July 19 issued a bench warrant authorising the arrest of Idumange, whose counsel, Ebikebuna Aluzu, had informed the court that the defendant was involved in an accident and was hospitalised.
Justice Iniekenimi Uzakah subsequently adjourned the matter until September 10.
The Attorney-General and Commissioner for Justice in Bayelsa, Biriyai Sambo, (SAN) had filed a suit against Idumange for misdemeanour and seditious publications against government officials.
Reports had it that a Magistrates' Court had on March 11 in Yenagoa, ordered Idumange's detention for 30 days, pending police investigation.
Idumange, who alleged that officials of Bayelsa government had diverted a N3 billion Agric loan and subsequently submitted a petition to the Economic and Financial Crimes Commission, was arrested on March 10.
Some officials of the state government had reported to the police that Idumange had made seditious publications that maligned their persons in his claims.
However, the State High Court, Sagbama Division, granted bail to Idumange, who was also an aide on Research and Documentation and later Social Media to former Bayelsa Governor, Seriake Dickson.
The Tide reports that the case, earlier assigned to Justice Ebiyerin Omukoro, was reassigned to Justice Uzakah.