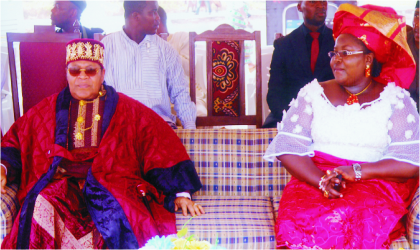 Three principal officers of the Rivers State House of Assembly were among the 21 serving lawmakers who lost their bid to return to the hallowed chambers of the state legislature after the Peoples Democratic Party (PDP) primaries.
Although, there is no official statement from the PDP state secretariat preliminary results as announced in the various constituencies across the state show that 21 out of 32 serving lawmakers who contested in the primaries lost in the contest while 11 emerged victorious.
The affected principal officers   include the Deputy Speaker, Dumnamene Deekor (Khana II), Chief Whip, Hon. Isaac Kamalu (Eleme) while the hope of the House Deputy Leader, Hon. Hope Ikiriko to clinch the House of Representatives position for ONELGA/Ahoada-West federal constituency was dashed.
Two female lawmakers, Hon. Tamuno Maureen (Ogu/Bolo) and Linda Stewart (Okrika) could not make it during the primaries.
Others are Hon. Benson Enyidah (Ikwerre), Kennedy Ebeku (Ahoada East), Bariyima Badom (Gokana), West Ibinabo Michael (ASALGA II) and Hon. Jones Ogbonda (PHALGA I).
Also included in the list are Hon. Samuel Eke (Etche), Ordu Collins (Obio/Akpor I), Kitchner Ibroma (AKULGA II), Nwile Befil Charles (Khana I) and Emmanuel Okata (Omuma).
Hon. Henry Ogiri (Abua/Odual) also failed to realise his House of Representatives ambition for Abua/Odual and Ahoada East federal constituency, while Hon. Prince Nnam-Obi, Uche (ONELGA I) defected to Action Congress of Nigeria (ACN) to pursue his House of Representatives bid for ONELGA/Ahoada West federal constituency.
However, 11 lawmakers picked the tickets of the party for their respective constituencies in the forthcoming general elections in the state House of Assembly.
They include the incumbent Speaker of the House, Rt. Hon Tonye Harry (Degema), the Leader of the House, Hon Chidi Lloyd (Emohua) and the Deputy Whip of the House, Hon Irene Inimgba (PHALGA II).
Other victorious lawmakers include Hon. Onari Brown (AKULGA I), Ewor Nname-Robinson (Ahoada East I), Odili Lucky (ONELGEA II), Chioma Golden Ngozi (Etche II), Victor Ihunwo, (PHLGA III), Otelemaba Amachree (ASALGA I) and Tane Felicia (Tai).
Commenting on his post election victory, the chairman, House Committee on Information and Training, Hon Onari Brown thanked God for the victory and assured the people of his constituency of a better representation.
He thanked his supporters and all the delegates for their support and confidence reposed on him and urged them to remain peaceful and participate in the forthcoming voters registration exercise.
In House of Representatives primaries, 8 members of the House in Rivers state lost their bids to go back. They include Ike Chinwo (Obio/Akpor), Chinyere Igwe (Port Harcourt II) and Igo Aguma (PHALGA I.).
Others who did not make the primaries include Olaka Wogu, John Kalipa, Christopher Berewari, Emmanuel Deeyah and Georgeford Nwosu.
While in the senatorial primaries, Senator Lee Maeba was the only casualty while Senator Wilson Ake and George Sekibo were returned in their various senatorial districts.
Akujobi Amadi