Tackling Housing Challenges In Rivers
One of the basic things of life that every human being desires to have most is shelter, but it is very unfortunate  that the processes that are involved in housing and property development are very tasking and costly, which of course have accounted for its scarcity and rare affordability.
The quest of owning a house has given room to numerous housing programmes and projects at various tiers of government, and the private sector in terms of housing estates, and mortgage facilities where beneficiaries are made to pay back the cost of the house over a period of time.
This method has yielded result as some people have benefited from these projects and now own their houses, while the cost of the house is deducted from their salaries or they off-set the cost by instalmental payment spread over a period of time.
In 2010, various institutions launched various housing programmes aimed at giving opportunity to the general public to own their own homes, and at the same time make returns on their investment.
Some of these projects include the Pearl Estate launched at Ilupeju in Lagos by the Diamond Bank Estate firm which is being offered to the general public. Also in Lagos Alcove Estate was launched in the Alimoshi Local Government where various flats, ranging from two bedroom flats were offered for sale to the general public, at specific prices where terms of payments are spelt out accordingly.
In Rivers State, this housing challenge also compelled some organisations like Afribank and Diamond Bank to undertake various housing schemes within Port Harcourt.
Diamond Bank in 2010 undertook the construction of the Diamond Villa Estate which is currently on sale in the garden city, Port Harcourt, within the Ada George Road.
Various categories of houses are on offer ranging from 4-bedroom semi-detached house with one room boys quarter and three bedroom luxury flats with one room boys quarter and balconies
These properties are furnished in top class finishes, fixture, fittings and each accommodation affords expansive living and accommodation choice, with prices ranging from N50 million to N40 million and N35 million respectively.
Also, in Port Harcourt,, the Afribank Estate Company Limited in 2010 launched its Iriebe Garden City Estate, which is a 112-home master planned residential community, developed and managed by Afribank Estate Limited. It comprises a mixture of four and five detached houses.
This Iriebe Garden City project is a Public Private Partnership (PPP) initiative of Rivers State Government Ministry of Housing and the Afribank Estate Company Limited, with various facilities and services available.
From all indications, it will be deduced that  the various housing projects being undertaken by some of these institutions, whether through partnership or otherwise were targeted at the higher income earners, where most of them already have homes and are capable of acquiring more.
A middle or low income earner might not see reasons for him/her to pay as much as N40 million or N35 million for a four or three bedroom, whether detached or semi-detached house, not withstanding.
Solving housing problem in Nigeria, particularly in Port Harcourt will not be feasible if the middle and low income earners are not taken care of in the scheme of things, and this is because they form the bulk of the number of residents, that make demand on housing, and the bulk of them are in the public service.
The challenges of sourcing for funds or mortgage, land acquisition and other bottle-necks in terms of getting the necessary papers that confer the right of ownership or otherwise known as the Certificate of Occupancy (C of O) have posed much problems to middle and low-income earners in the quest of owning a house.
No wonder why Mr Ogunsemowo Dele, an estate consultant, whose outfit is in-charge of the consultancy and handling the Diamond Villa Estate   in Port Harcourt said that developers are interested in projects that will give them quick and higher return on investment.
According o Dele "Estate developers would like to undertake houses that they sell and recoup their money fast, and that is why they always go for the high income earners who they are sure will pay faster, rather than going for the lower income earners that will take much time to repay, with little gain".
On his part, Benjamin Oti, the consultant of Ben Oti and Company, an estate surveyor and valuer firm, has said that government should take the responsibility of building one, two and three bedroom houses and sell to the public, so as to enable middle level income earners, especially those on salary grade levels 08-10 own a house, while the repayment be spread over 10 years to 15 years and be taken from their salaries, while those that can't meet up with such be made to pay from their retirement benefits.
As part of effort to make the process of certificate acquisition faster in the housing and property ownership, the Lagos State Governor Babatunde Fashiola recently in 2010 gave authority to commissioners to sign occupancy documents on behalf of government to fast tract speedy delivery of Certificate of Occupancy (C of O).
It has become obvious that there are issues on the provision or tackling of problem of housing that need proper and urgent government intervention.
Since private institutions are focused on the high income earners in the style of estate they develop, it now becomes necessary that government should bridge the gap in the provision of housing for middle and low income earners.
It has also become necessary for the Rivers State Government to look inward, to tackle some of these known problems that have hampered provision of housing  needs in Port Harcourt, such as the mortgage institution and land acquisition cost and processes in 2011 and beyond.
Let it be a policy of the state government to undertake a certain  number of housing schemes every year that will aim at meeting housing needs of public servants, especially those middle level income earners, and payment spread over 10-15 years of salaries deductions.
The role of mortgage institutions in this respect can not be overemphasised, and so, let the state have a vibrant primary mortgage institution, or make the PABOD Finance play proper role in this respect.
Let the year 2011 bring the desired transformation required to tackle housing needs in Rivers State, as government should take the bull by the horn to put in place the structures that can guarantee housing development in Rivers State, and the result will be over whelming over time.
Corlins Walter
Construction Safety: Builders  Seek New Procurement Standards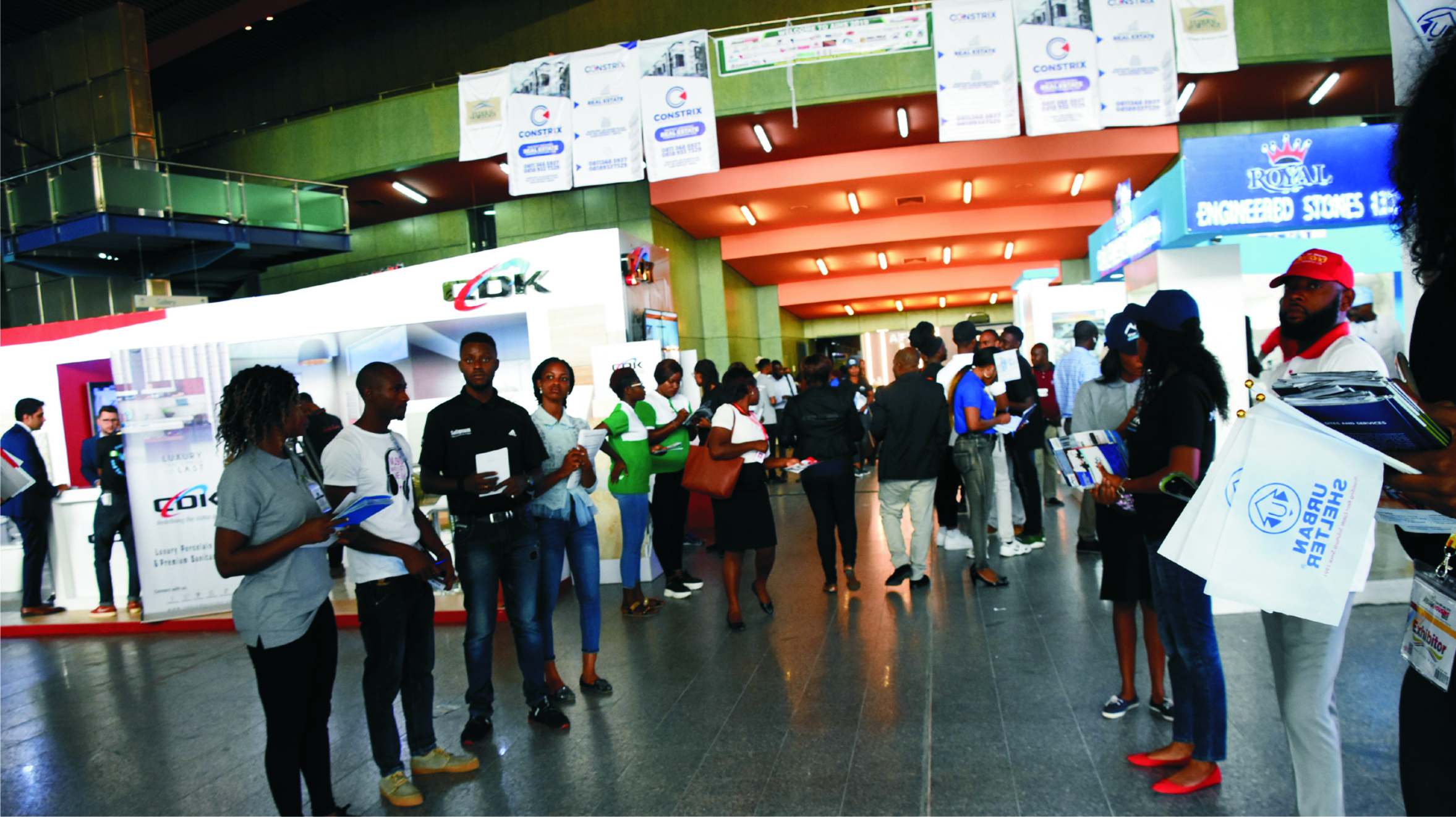 With the conclusion of its annual conference, the Nigerian Institute of Builders (NIOB) has sought for new procurement standards.
The conference which held in Port Harcourt focused on: Health, Safety, Enforcement and Professionalism for Sustainable Development" with experts in the built industry proffering solutions to the challenges facing the sector.
President of the NIOB, Kenneth Nduka while discussing the focus of the conference stressed that the enforcement of procurement laws will help infuse security and safety standards.
In an era where quacks have infiltrated the built sector, Nduka opined that procurement will check the problem of corruption , compromise of standards and the use of sub- standard products for construction.
"For us, safety and security should be a way of life fo every builder. We must embrace it as a routine", Nduka said.
While speaking on the topic: Appraisal  of Health, Safety Practices of Small and Medium Construction Sites", Dr. Muyiwa Abubakar, a lecturer in Building Department, Abubakar Tafawa Balewa University disclosed that 60 percent of fatalities in construction sites come from buildings.
Abubakar stated that safety is pertinent so as to meet target time since construction is characterised  with risks and hazards.
The lecturer harped on safety management practices that would be driven by training , competence and enforcement.
On his part, Dr Chris Igwe suggested that quality must not be compromised to ensure safety.
For him, enforcement of standards leads to adoption of safety and security at construction sites.
'Industrialisation, Key To Achieving Local Content In Housing'
A member of Real Estate Developers Association of Nigeria (REDAN), Mr Benson Ngbede, says industrialisation is key to achieving local content inputs in providing affordable housing for citizens.
Ngbede told newsmen recently in Abuja that building houses would be cheaper when the country is able to develop its industries and locally produce materials that were currently imported.
"Most resources required to build houses are locally available in their raw state. Establishing industries that will turn these raw materials into finished products for builders will ensure affordable houses for citizens.
"Government needs to put in place what is needed for developers to provide houses at relatively affordable prices; that entails availability of land and infrastructure.
"We also need to look inward. We need to develop our industries. We need to be more industrialised to help us develop local content. "If we can do that, one bedroom house can go for 1million naira, 2 bedroom for about 1.5 million, while a 3 bedroom house can be sold for N3 million, since the materials are sourced at home
"To achieve this, institutions like NIBRRI must be properly funded and supported to carry out researches that will help develop materials needed to build houses.
"We have a place like Ajaokuta which can supply iron to the entire African continent, but it is lying there idle nd not working, forcing us to import metals from other places in the world, and at a high cost," Ngbede lamented.
He also urged government to provide infrastructure, drainage, roads and other facilities necessary for real estate developers so as to ensure a consequence reduction in the cost of houses.
Housing Deficit: NGO To Invest $180m In Five Years
Shelter Afrique, an NGO, is to invest 180 million dollars in five years toward addressing Nigeria's housing deficit, Mr Andrew Chimphondah, its Managing Director, said yesterday in Abuja.
Chimphondah said that the investment period would span from 2019 to 2024.
He said that Nigeria was a strategic market for Shelter Afrique, adding that the outfit's shareholders included 44 African countries and two financial institutions.
According to him, Shelter Afrique provides loans, grants and credits for the development of the environment and the provision of houses for Africans.
Chimphondah said that Nigeria had 70 to 20 million estimated housing  shortage.
"We are looking at the demand and supply side of housing. For the supply side, we will enter into Public-Private-Partnership with government with government providing land and subsidised infrastructure.
"Our organisation will provide the funding and expertise to carry out the project.
"We will commit and dedicate all the expertise to ensure that quality houses are delivered; we will also ensure that the houses are energy efficient, environmental friendly and comfortable," he added.
Chimphondah said that most financial institutions had often complained of funding, but assured Nigerians that the NGO would fashion out a way to reduce the cost of the houses.