Tackling Housing Challenges In Rivers
One of the basic things of life that every human being desires to have most is shelter, but it is very unfortunate  that the processes that are involved in housing and property development are very tasking and costly, which of course have accounted for its scarcity and rare affordability.
The quest of owning a house has given room to numerous housing programmes and projects at various tiers of government, and the private sector in terms of housing estates, and mortgage facilities where beneficiaries are made to pay back the cost of the house over a period of time.
This method has yielded result as some people have benefited from these projects and now own their houses, while the cost of the house is deducted from their salaries or they off-set the cost by instalmental payment spread over a period of time.
In 2010, various institutions launched various housing programmes aimed at giving opportunity to the general public to own their own homes, and at the same time make returns on their investment.
Some of these projects include the Pearl Estate launched at Ilupeju in Lagos by the Diamond Bank Estate firm which is being offered to the general public. Also in Lagos Alcove Estate was launched in the Alimoshi Local Government where various flats, ranging from two bedroom flats were offered for sale to the general public, at specific prices where terms of payments are spelt out accordingly.
In Rivers State, this housing challenge also compelled some organisations like Afribank and Diamond Bank to undertake various housing schemes within Port Harcourt.
Diamond Bank in 2010 undertook the construction of the Diamond Villa Estate which is currently on sale in the garden city, Port Harcourt, within the Ada George Road.
Various categories of houses are on offer ranging from 4-bedroom semi-detached house with one room boys quarter and three bedroom luxury flats with one room boys quarter and balconies
These properties are furnished in top class finishes, fixture, fittings and each accommodation affords expansive living and accommodation choice, with prices ranging from N50 million to N40 million and N35 million respectively.
Also, in Port Harcourt,, the Afribank Estate Company Limited in 2010 launched its Iriebe Garden City Estate, which is a 112-home master planned residential community, developed and managed by Afribank Estate Limited. It comprises a mixture of four and five detached houses.
This Iriebe Garden City project is a Public Private Partnership (PPP) initiative of Rivers State Government Ministry of Housing and the Afribank Estate Company Limited, with various facilities and services available.
From all indications, it will be deduced that  the various housing projects being undertaken by some of these institutions, whether through partnership or otherwise were targeted at the higher income earners, where most of them already have homes and are capable of acquiring more.
A middle or low income earner might not see reasons for him/her to pay as much as N40 million or N35 million for a four or three bedroom, whether detached or semi-detached house, not withstanding.
Solving housing problem in Nigeria, particularly in Port Harcourt will not be feasible if the middle and low income earners are not taken care of in the scheme of things, and this is because they form the bulk of the number of residents, that make demand on housing, and the bulk of them are in the public service.
The challenges of sourcing for funds or mortgage, land acquisition and other bottle-necks in terms of getting the necessary papers that confer the right of ownership or otherwise known as the Certificate of Occupancy (C of O) have posed much problems to middle and low-income earners in the quest of owning a house.
No wonder why Mr Ogunsemowo Dele, an estate consultant, whose outfit is in-charge of the consultancy and handling the Diamond Villa Estate   in Port Harcourt said that developers are interested in projects that will give them quick and higher return on investment.
According o Dele "Estate developers would like to undertake houses that they sell and recoup their money fast, and that is why they always go for the high income earners who they are sure will pay faster, rather than going for the lower income earners that will take much time to repay, with little gain".
On his part, Benjamin Oti, the consultant of Ben Oti and Company, an estate surveyor and valuer firm, has said that government should take the responsibility of building one, two and three bedroom houses and sell to the public, so as to enable middle level income earners, especially those on salary grade levels 08-10 own a house, while the repayment be spread over 10 years to 15 years and be taken from their salaries, while those that can't meet up with such be made to pay from their retirement benefits.
As part of effort to make the process of certificate acquisition faster in the housing and property ownership, the Lagos State Governor Babatunde Fashiola recently in 2010 gave authority to commissioners to sign occupancy documents on behalf of government to fast tract speedy delivery of Certificate of Occupancy (C of O).
It has become obvious that there are issues on the provision or tackling of problem of housing that need proper and urgent government intervention.
Since private institutions are focused on the high income earners in the style of estate they develop, it now becomes necessary that government should bridge the gap in the provision of housing for middle and low income earners.
It has also become necessary for the Rivers State Government to look inward, to tackle some of these known problems that have hampered provision of housing  needs in Port Harcourt, such as the mortgage institution and land acquisition cost and processes in 2011 and beyond.
Let it be a policy of the state government to undertake a certain  number of housing schemes every year that will aim at meeting housing needs of public servants, especially those middle level income earners, and payment spread over 10-15 years of salaries deductions.
The role of mortgage institutions in this respect can not be overemphasised, and so, let the state have a vibrant primary mortgage institution, or make the PABOD Finance play proper role in this respect.
Let the year 2011 bring the desired transformation required to tackle housing needs in Rivers State, as government should take the bull by the horn to put in place the structures that can guarantee housing development in Rivers State, and the result will be over whelming over time.
Corlins Walter

Policy Dialogue Participants Task FG On Property Tax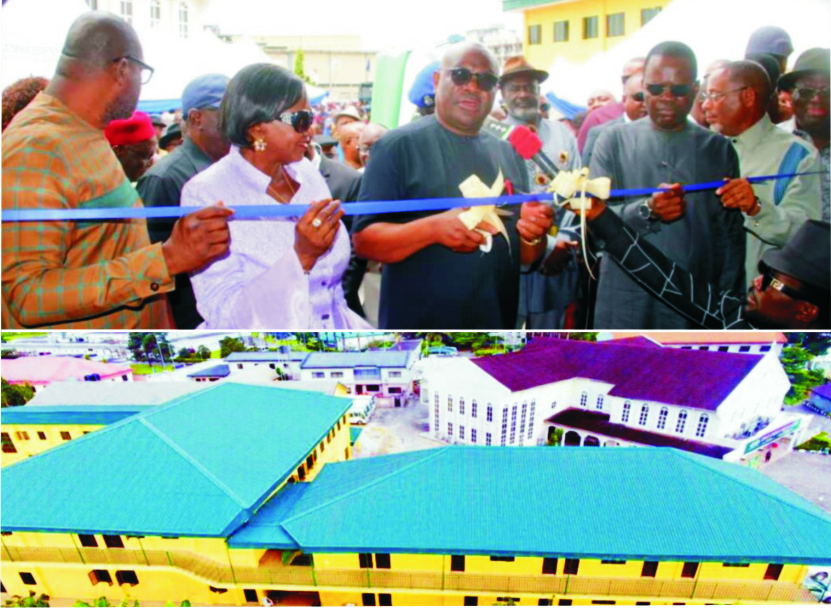 Participants at the monthly Policy Dialogue on the Next Level in Abuja have urged the Federal Government to introduce property tax towards generating necessary funds for its critical projects.
In a resolution at the end of the dialogue, they called on government to strengthen the country's tax laws to ensure necessary funding for its projects.
The participants observed that dwindling oil revenue had made it difficult for government to fund critical projects.
"Federal government must copy from other countries where property tax plays critical role in revenue generation.
"In Britain for instance, property tax provides large chunk of government revenue, Nigerian government can copy from that by introducing property tax in the country.
"You find Nigerians building large estates across the country without paying tax, this is more pronounced in Abuja where you have large number of unoccupied houses all over the city.
"Taxing those houses will help generate fund for projects in the country," they said.
The participants also urged government to adopt horizontal personal income tax system in the country to increase income tax revenue.
"Government should adopt horizontal tax system like other countries, this will ensure that high income earners pay more tax, while low income earners pay less.
"This will increase government revenue base and ensure more funding for critical areas of the economy," they said.
The participants also urged government to strengthen anti corruption agencies in the country for better results.
"Strengthening anti corruption agencies will help recover more stolen funds that could be channeled into critical projects in the country," they said.
The participants also advised government to enhance the operation of revenue generating agencies by improving their funding, infrastructure and welfare of their personnel.
They also urged government to harmonise its economic policies to prevent conflicts, as well as invest in human capacity development to increase productivity of Nigerians.
Senior Special Assistant to the President on Policy Development and Analysis and convener of the dialogue, Alhaji Bapetel Hassan said the object was to get Nigerians' inputs on government policies towards better service delivery.
"We decided to invite Nigerians from different spheres of life to discuss on policies and programmes of government to get their inputs for better service delivery.
"We would continue with the dialogue on monthly basis," he said.
Hassan said the outcome of the dialogue would be transmitted to President Muhammadu Buhari for action.
Some of the participants at the event included university lecturers, entrepreneurs, Non Governmental Organisations (NGOs), representatives of anti corruption agencies, the media and Civil Society Organisations (CSOs).

Stakeholder Wants FG To Review Housing Provision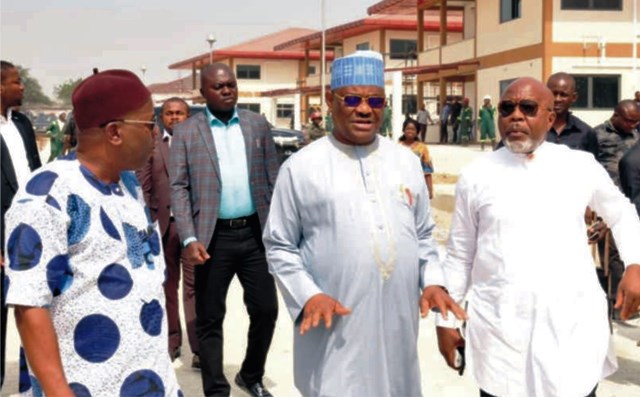 The Senior Partner and Chief Executive Officer, Knight Frank Nigeria, Mr Frank Okosun, has asked the Federal Government to revisit housing provision in the country.
Okosun said lack of access to housing had affected many facets of the economy.
He stated that to address the problem, the government should look into mortgage issues and other challenges in the industry, and make housing available to those in need of them.
"There is a huge housing deficit in Nigeria and this has affected a lot of things. Without solving this, everything else will be affected," he said.
Okosun spoke in Lagos during his investiture as the new Senior Partner/CEO of Knight Frank Nigeria and send off of the immediate past CEO, Mr Albert Orizu.
"Government has to look into housing. Housing delivery is poor. We need to ensure that first-time buyers have access to decent housing," he added.
According to him, the recently inaugurated economic team should look into the human aspect of the economy by deliberately focusing on housing needs.
Okosun said without access to decent housing, the productivity of people in the working class might be low.
"The government should also try to reduce interest rate. Yes, the government is coming up with different initiatives on housing but it is not trickling down to the low-income earners. There is so much concentration on the upper class," he added.
Orizu said mortgage remained a major problem hindering the growth of the housing sector.
He, however, stated that there was room for the government to come in and make a difference.
"Housing cost is high but government can participate more in the low and middle-income class where there is more need. Once they are able to make land available and provide good mortgage system, then it will be easier for people to have their own houses," he said.

China, Nigeria Sign Pact For 5,200 Housing Units Construction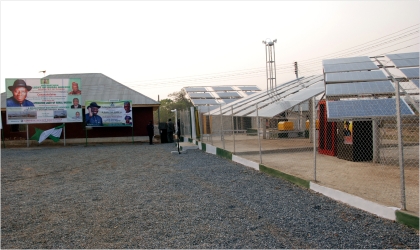 The Hebei Province Investors of People's Republic of China has Monday signed a Memorandum of Understanding (MoU) with a Nigerian firm, Zvecan Consulting and Engineering Ltd for the construction of 5200 housing units in the Federal Capital Territory (FCT).
The MoU will see the Chinese investors carrying out business in Nigeria's infrastructure, health, solid minerals, mines, and agriculture sectors.
Speaking during the MoU-signing ceremony in Abuja, last Monday Ying, Executive President of Hebei International Investment Promotion Association, Mr Li Kai said that China remained committed to achieving targets.
According to him, the MoU will increase and improve trade agreements and bilateral relations between the two countries.
Li said: "On behalf of Hebei Province, we are so pleased to be in Nigeria and we are amazed by the infrastructures on the ground.
"We have brought more than 18 delegates from China that cut across various industries, such as manufacturing, investments, the medical profession, and so on.
"We are here to look out for opportunities in the Nigerian market because the country is the most populous in the continent of Africa.
"So the more people make up the population, the bigger the market.
"So if we really want to come into the African market, Nigeria will be our first choice.
"We feel so impressed by what we have seen so far and we are happy with the organisers and government's willingness to encourage Chinese investors to invest in Nigeria."
Also speaking, , Bauchi State Commissioner for Commerce and Industry, Mr Mohammed Sadiq who also signed an MoU on solid minerals and agriculture, said the agreement would further deepen their trade relations.
According to him, they have brought investors that are relevant to key areas of our state. "We are very interested and we look forward to more robust economic collaborations.
"There are laws put in place by the Federal Government which I think are good enough for investment to thrive.
"I urge the investors to explore platforms provided by the government to their advantage. "Bauchi is naturally endowed with a lot of natural and materials resources.
"We are looking up to a mutual collaboration to harness this to our advantage," the commissioner said.
ince investors, would deliver affordable houses and roads in the mining sector.
According to him, the MoU is in the agricultural sector, which deals with the exportation of Nigerian products to China.
"It also includes the mining sector which will be centered on the technological aspect of mining.
"The MoU involves the collaboration of the Federal Ministry of Trade and Investment and with this, it will help expand our job capacity and technological knowledge transfer," he said.